I've been friends with Linda Lovemade for years, but I'm not so special. If you're at all involved or affected by the Southern Californian street or nightlife scene, you are probably friendly with Linda as well. She and her friend Tammy have known each other since high school, started off promoting parties under the Lovemade brand, and then expanded the concept to design projects and co-branded collaborations over the years.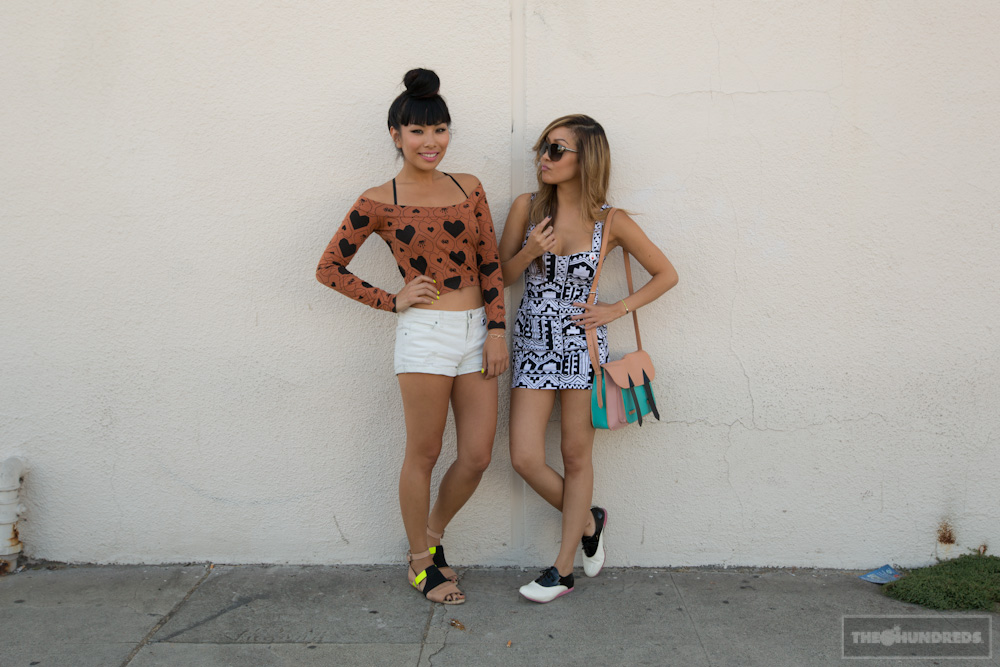 Linda (right) jumps the gun on Tammy's upcoming birthday and gifts her with a personalized bracelet. Tammy works on the day-to-day with Will.I.Am, which is beyond a full-time job. Linda is a freelance designer, having gotten her start interning at Obey a decade ago, launching their women's program, graduating to stints at Flip, LRG, Burton, and lending her talents to brands like Vans. Their current big collaboration is with Stussy Women's, which just adds another asterisk to an already star-studded resume.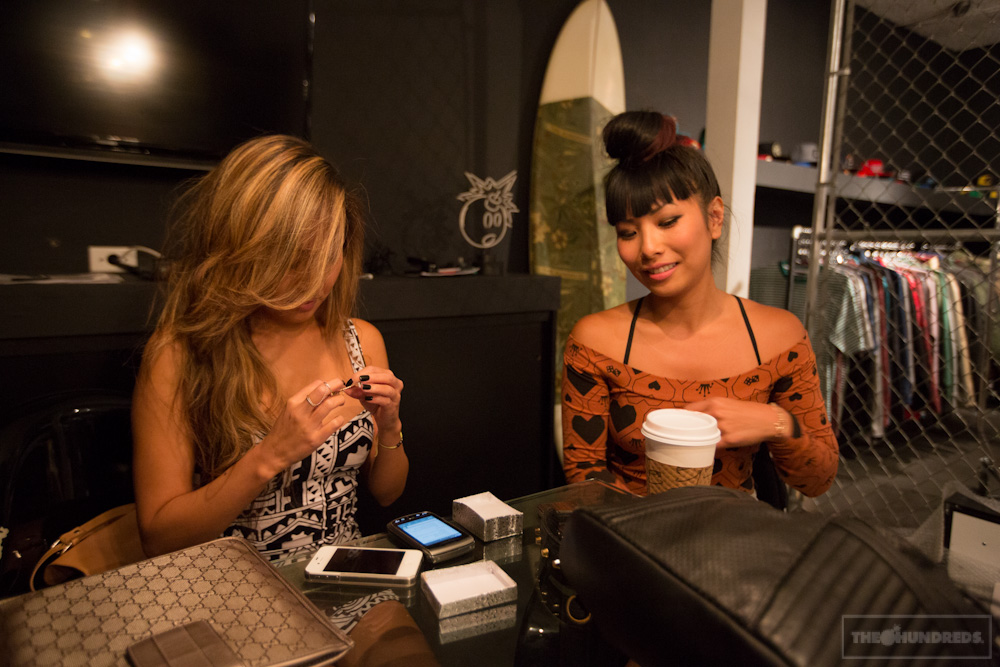 To correlate with the project are some customized button-pins that the girls divvy up: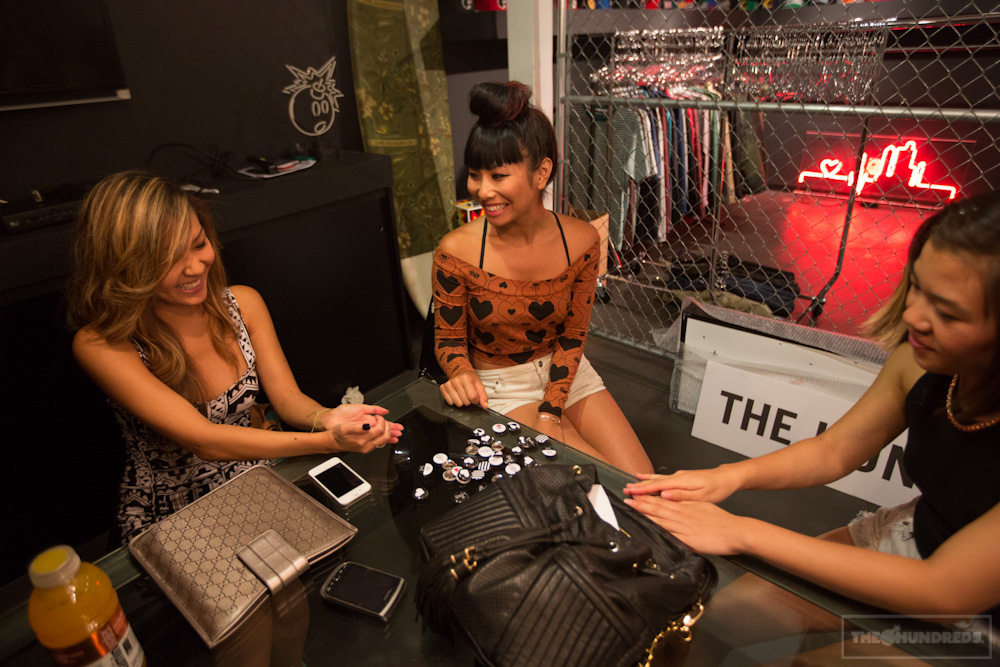 The blocky heart is Lovemade's signature logo…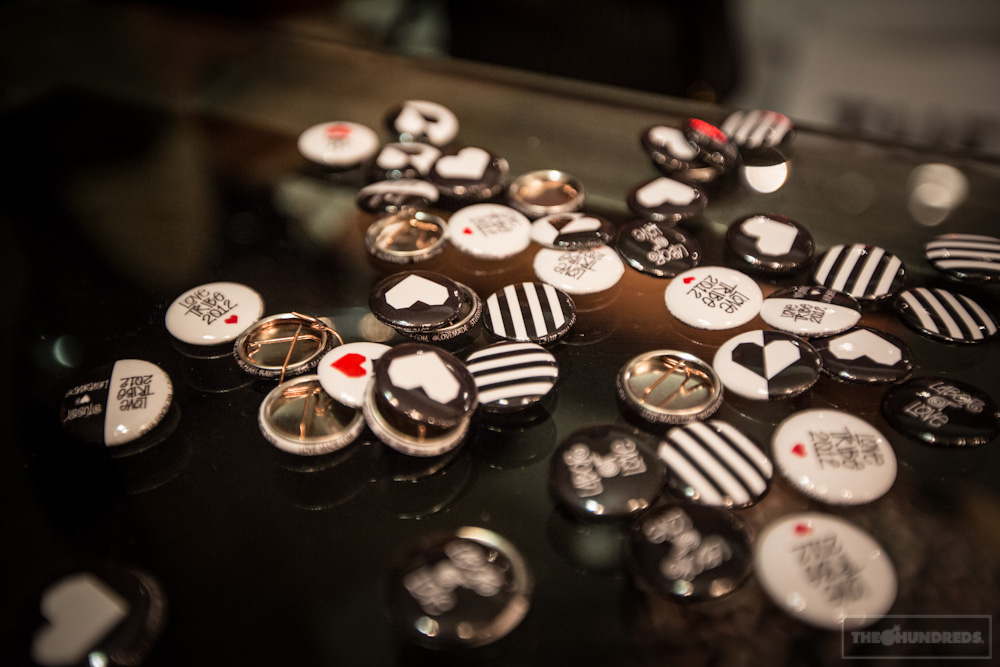 …and is obviously present throughout the Stussy collab pieces. The theme of the collection is "Heartbeat City," inspired by Linda's residency in downtown Los Angeles and her infatuation with urban lifestyle.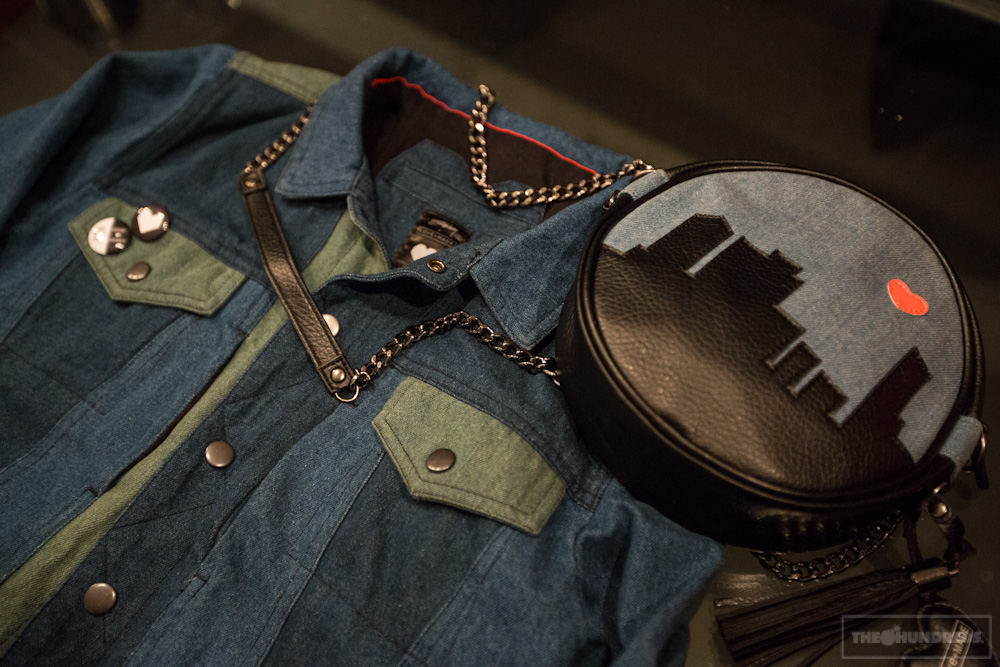 I'm personally a fan of all the subtle detailed nuances.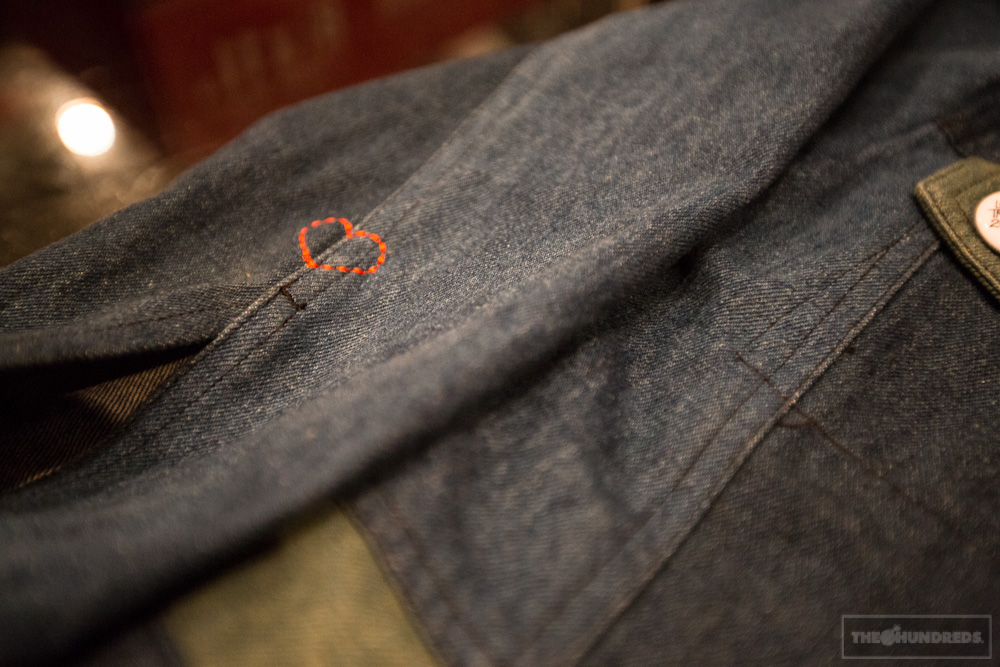 The 16-piece capsule collection is limited in quantities and debuts this Fall at Stussy flagship stores worldwide.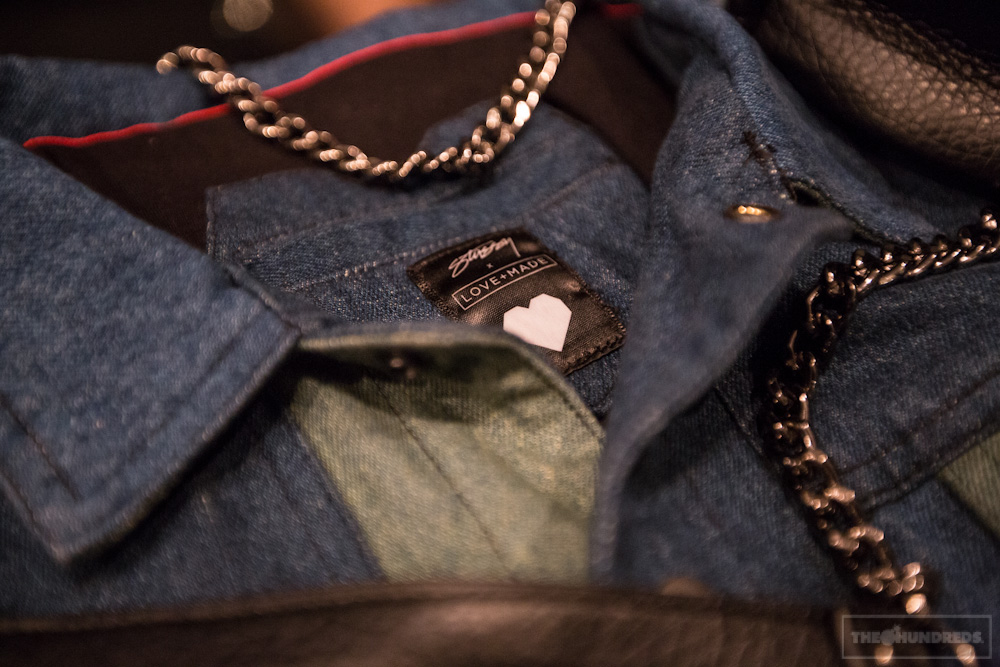 Linda just got back the neon signs memorializing the collaboration, to be on display at the Stussy La Brea store. She drags 'em into our showroom so I can photograph them with the girls.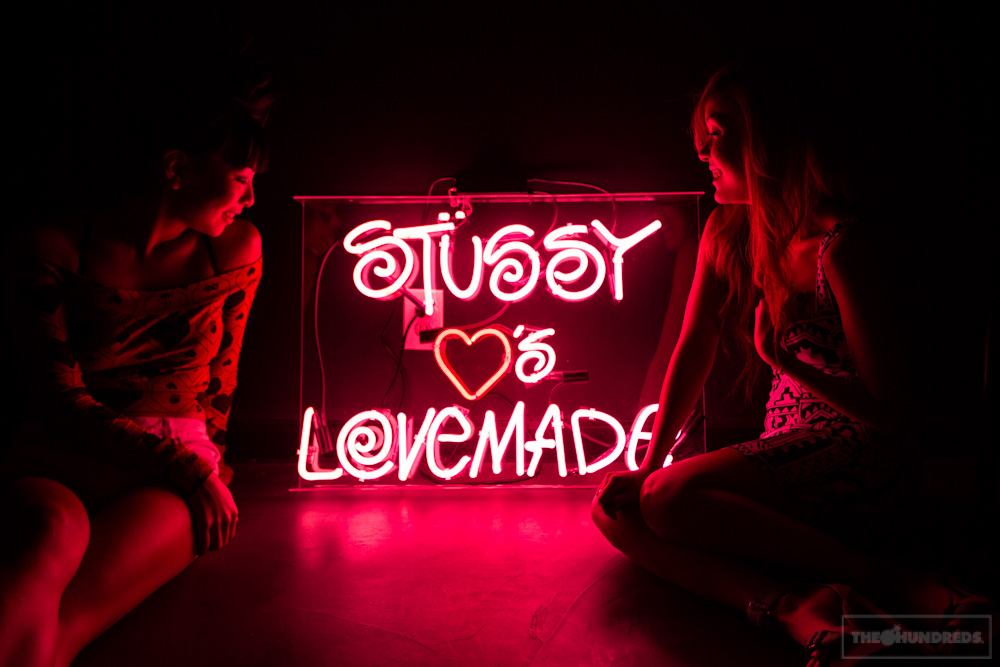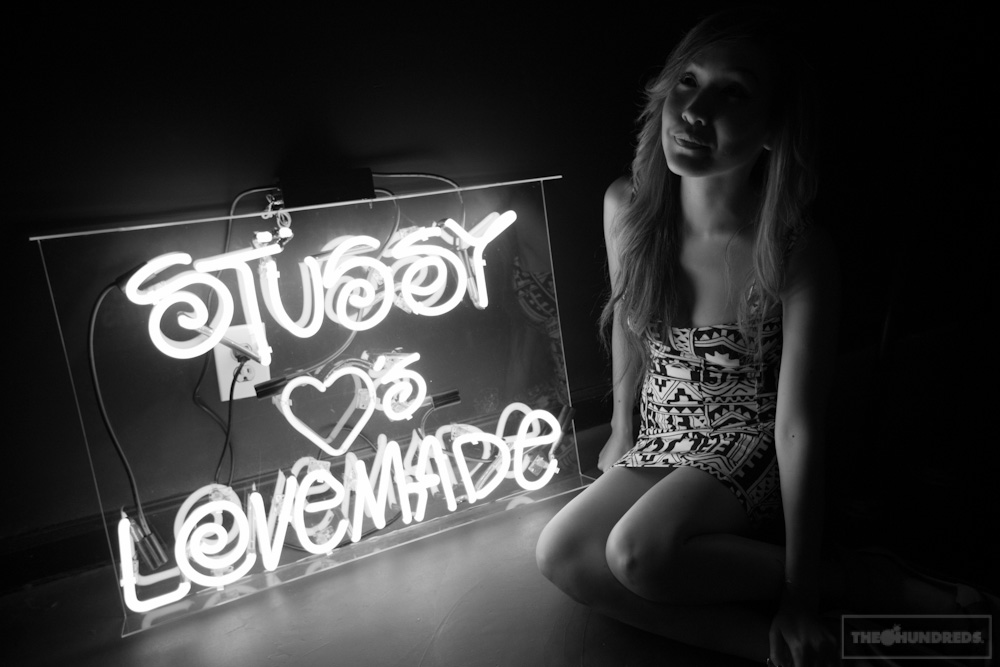 To complement past collaborations with Han Cholo and Matahari, Lovemade is following up the Stussy capsule with Royal Elastics shoes and their own custom candles. The goal is to eventually touch on all areas and aspects of the Lovemade lifestyle.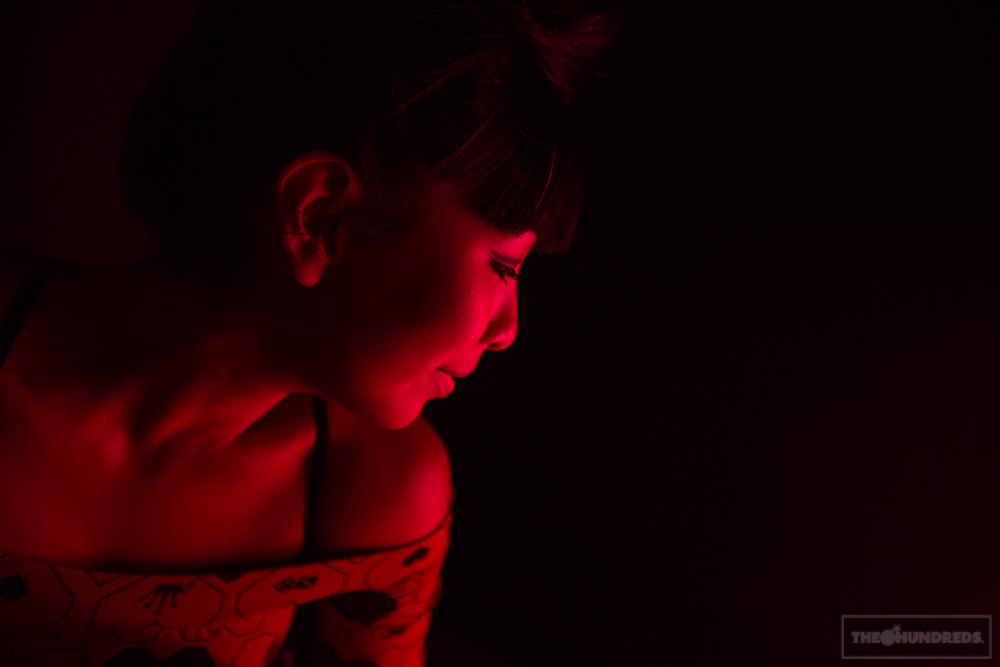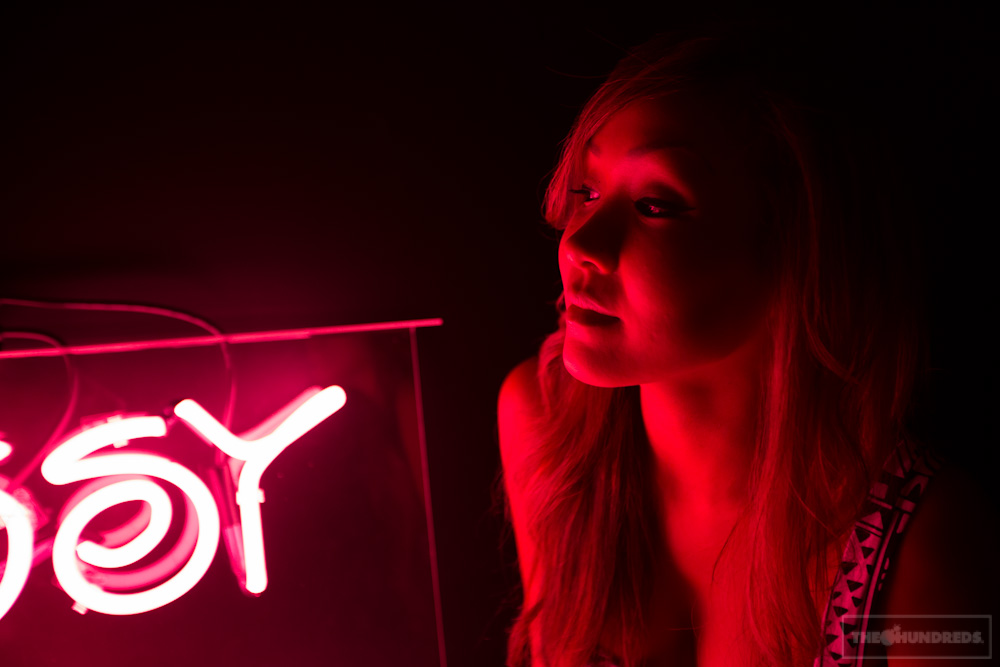 Stussy x Lovemade. Linda Lovemade and Tammy Lovemade. Matches made in heaven. Be still my beating heart.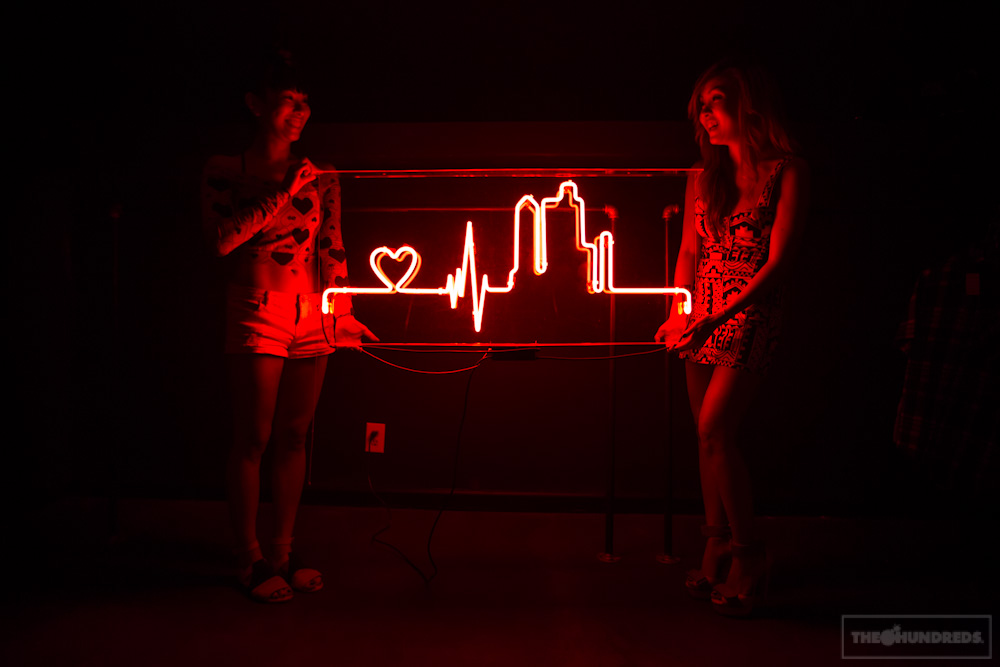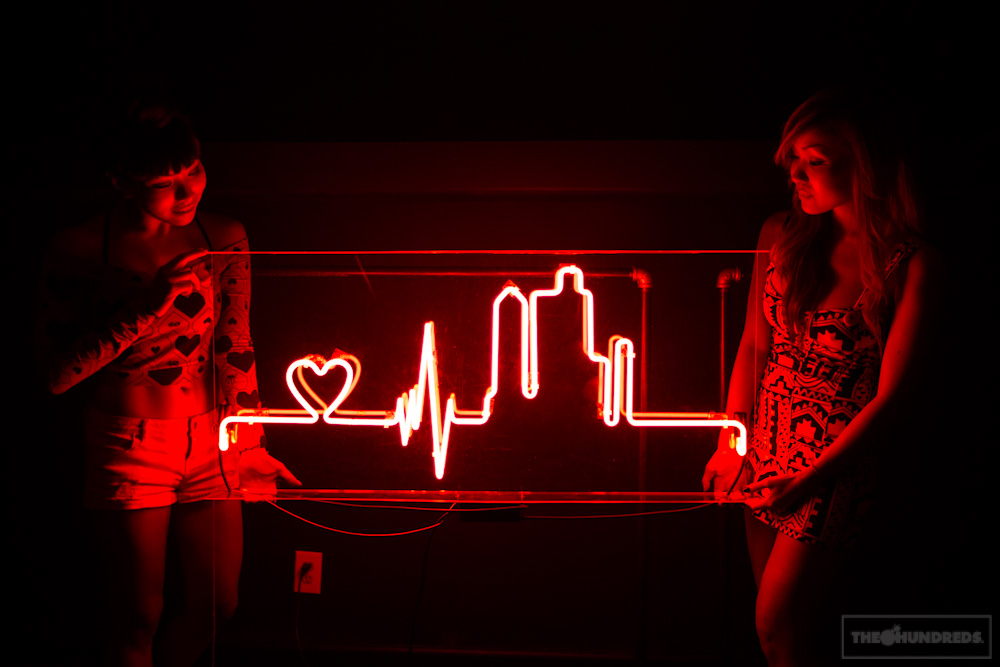 by bobbyhundreds