Right next to USC, on Grand Ave. in East L.A., there's a community-centered marketplace called Mercado La Paloma. 3655 S. Grand Ave.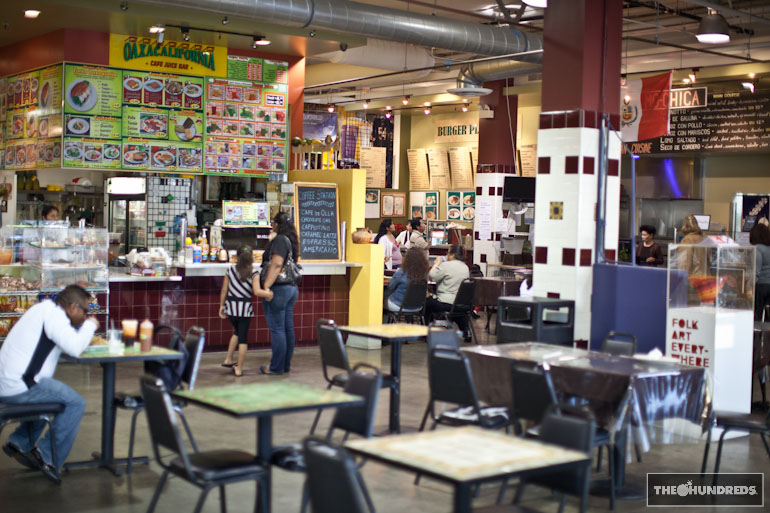 Mercado is one of those under-the-radar spots in L.A., but it's not just about the insane selection of ethnic eateries. Mercado was established to restore and aid the surrounding community, providing jobs and other opportunities for local residents.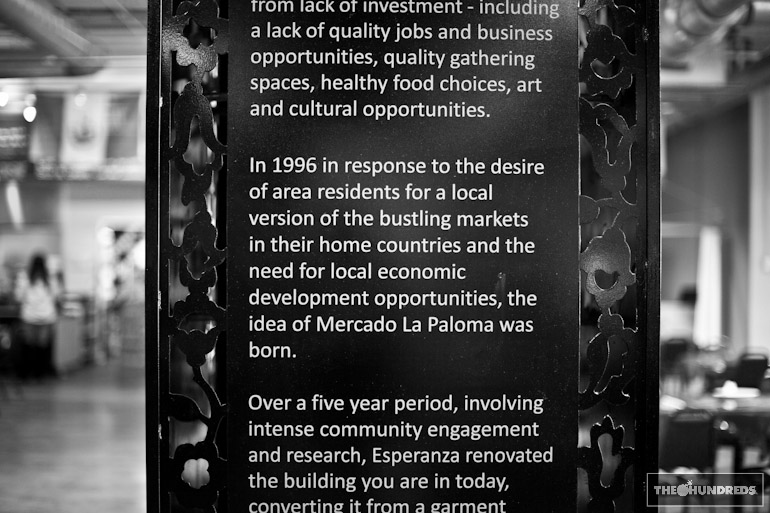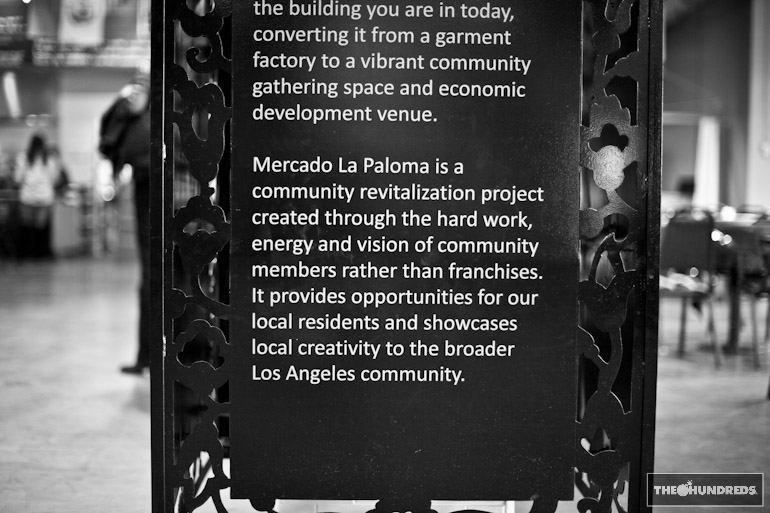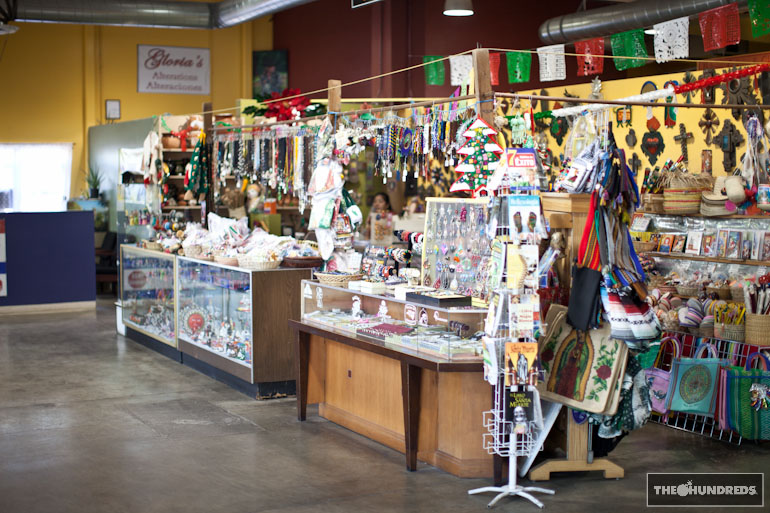 There's Thai food here, a Oaxacan kiosk with the bomb mole and juices, Mexican, Persian food, and so on…
Perhaps the most known spot is Mo-Chica, which serves select Peruvian dishes.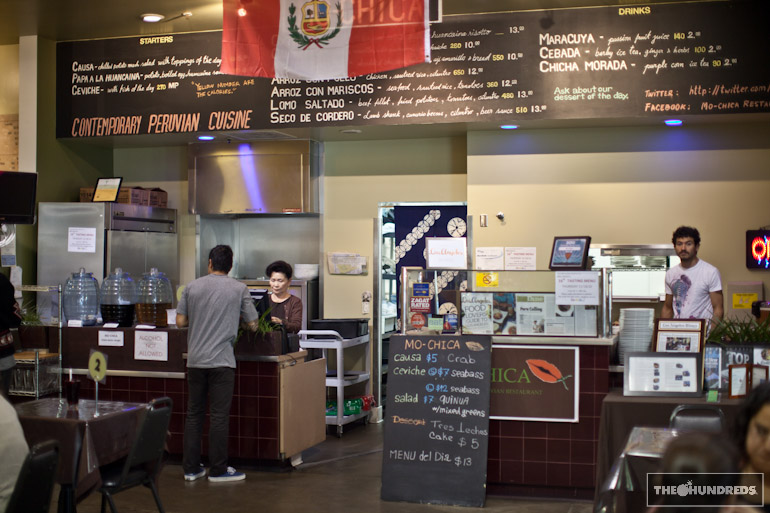 It can be a little pricey for the lunchtime crowd, but hey, it's worth it. Today I got Arroz con Mariscos (Rice with Seafood), but you can't really go wrong here. There was so much awesome seafood on my plate, calamari, shrimp, oysters, fish, probably a sea horse and Nemo as well. They might as well call it Aquarium con Mariscos.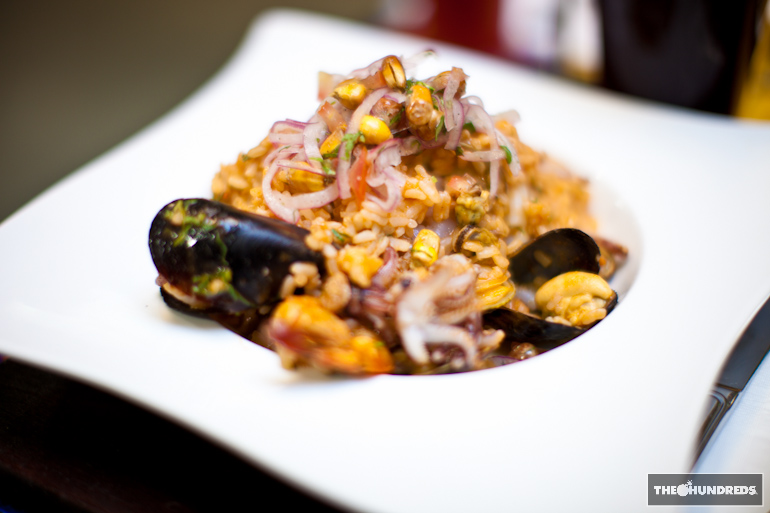 They also have the traditional purple corn tea that can solve all the world's problems.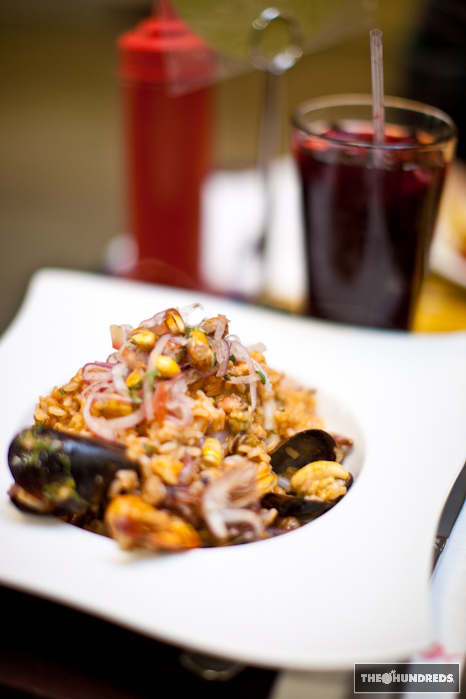 If you've ever been to Peru, wherever you go, there are peddlers selling these crazy corns where the kernels are the size of your head. Anyways, they were in my salad (without the peddlers).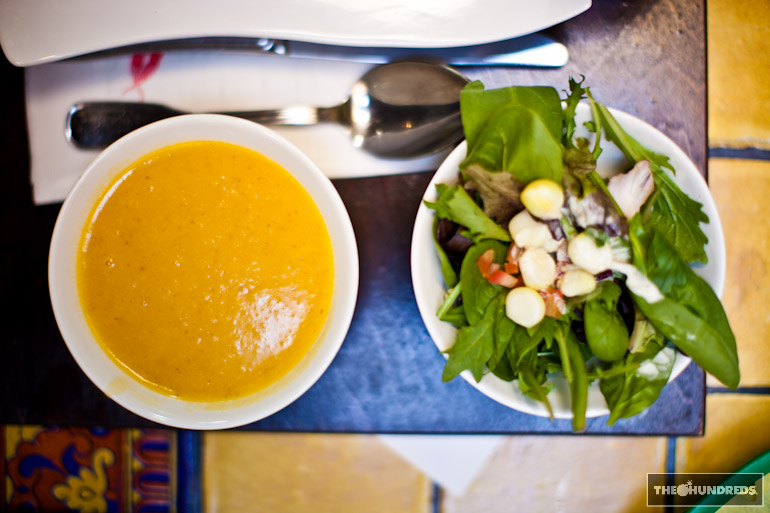 This is what Pat got. I want to swim in that sauce.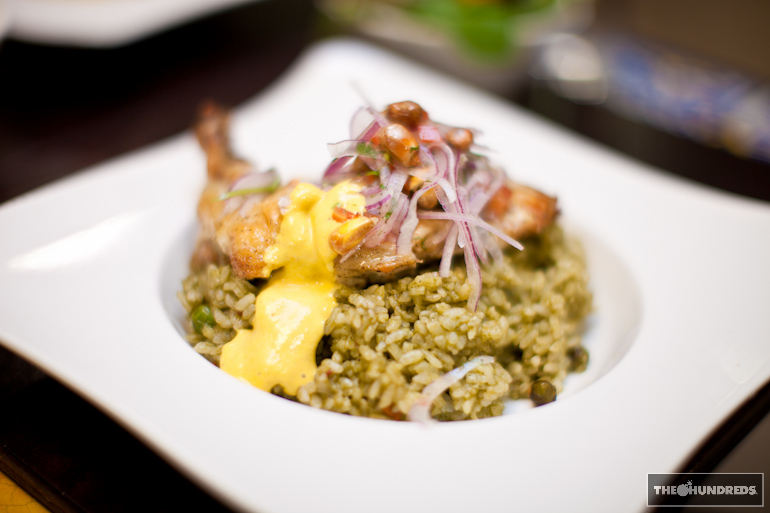 by bobbyhundreds