He isn't original. He's a copycat.
These are common sentiments expressed about Virgil Abloh. Yet for the past weekend, Virgil has been celebrated and championed — a Nike Recreation Center pop-up, Louis Vuitton pop-up, DJ appearances, and a gala featuring Blood Orange to gear up for his first highly anticipated exhibit "Figures of Speech" at the Museum of Contemporary Art Chicago. Art critics question the exhibit for arriving too soon in Abloh's career to be honored a retrospective and called it a ploy for clout because of his influence. However, the intention, intricacies, and details of the immersive exhibit would not have been possible if this was executed postmortem and Abloh was not involved. Without him, a higher institution could have risked co-opting the culture, but Virgil Abloh, Michael Darling (chief curator), and Samir Bantal (exhibit designer) touched all areas of the exhibit execution: curation, design, merch, and public art for inclusion. Abloh has formed himself as a brand and his brand is culture.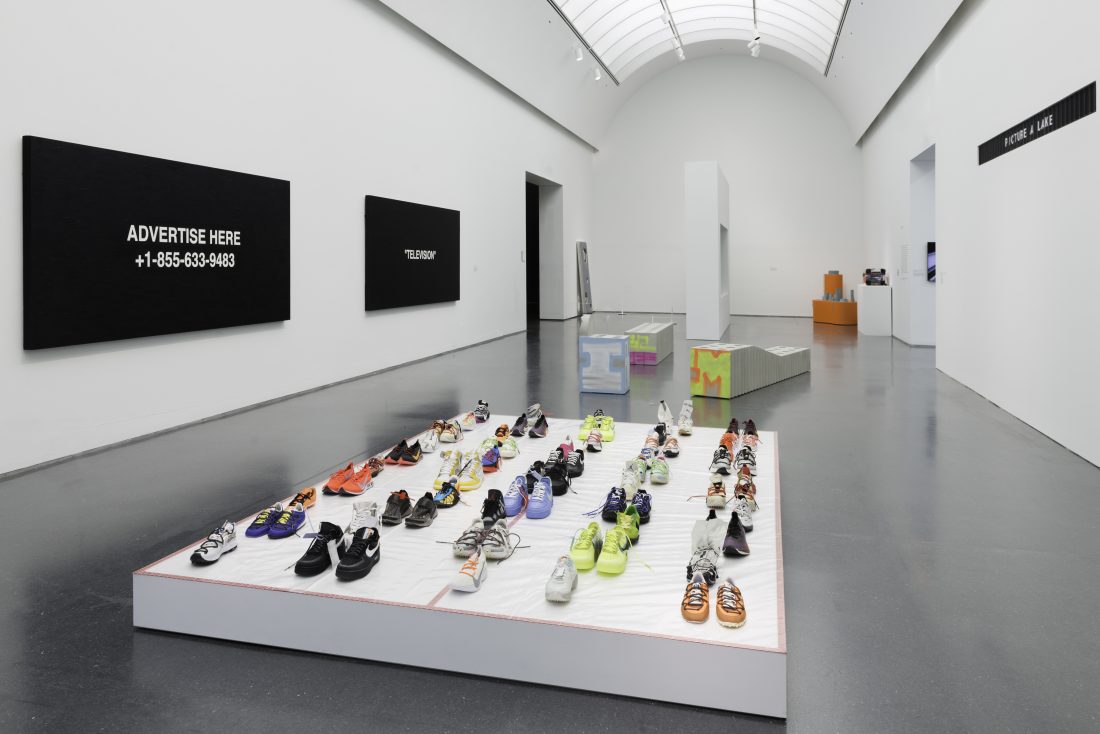 In the morning of a press review panel with Abloh, Darling, and Bantal, there wasn't a swarm of "streetwear" publications around as I expected. Most attended for the brag of access. Some as fans of art. But all wondered, how did a 38-year-old who has only been a 'fashion designer' for  six years get a 15-year museum retrospective? After all, Abloh was just named the artistic director of Louis Vuitton menswear a little more than a year ago, and introduced his solution to streetwear luxe with "Off-White" in 2012. Before that, his experiences included being a Creative Director for Kanye West's creative agency called Donda, co-founder of conceptual brick-and-mortar RSVP Gallery, and of course, a DJ under the alias "Flat White."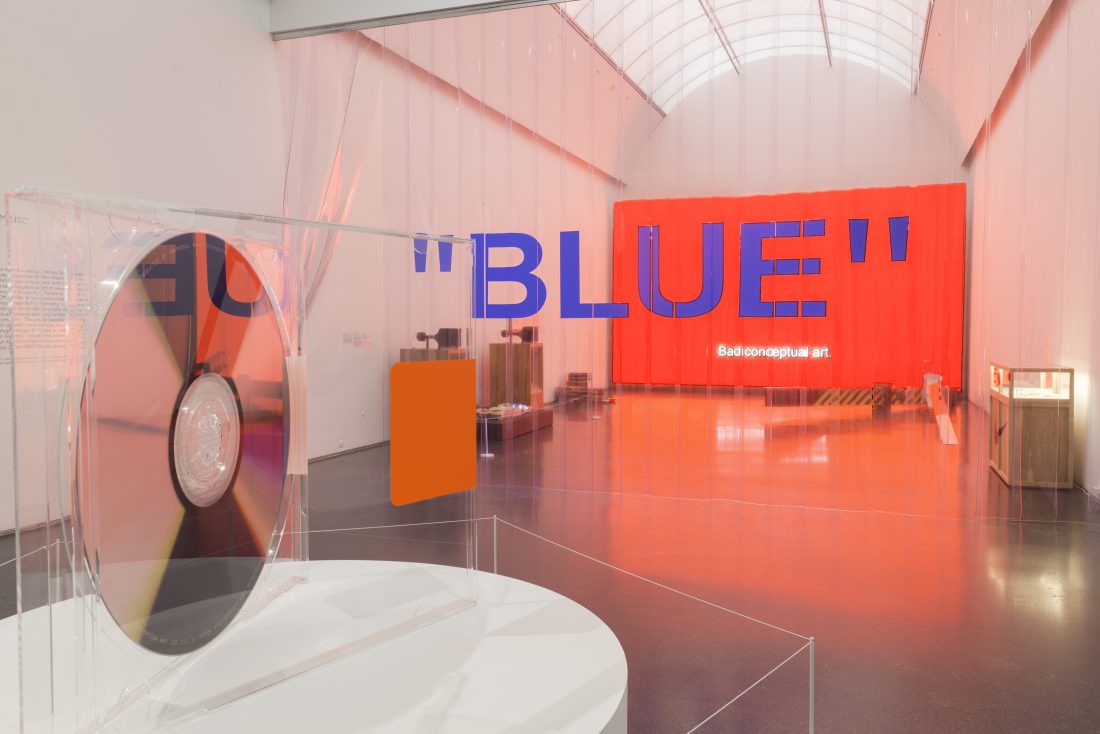 Abloh's most viral achievements surround the hype of sneakers and his contributions in the hip-hop realm. But despite his newness or modernity, how commercial or popular he is, his entire resume is impressive and vast — a complete artistic spectrum from fashion to graphics, interior to industrial, commercial, advertisement, and art — churning out "work" at the pace of social media. Considered a "king of social media influencers," Abloh's world consists of a steady stream of under-the-microscope criticism. Since "The Ten" collection with Nike, the media has paid more attention to his every move — each sneaker release, OFF-WHITE season, collaboration, and DJ gig. His brand has become part of a culture that we want to buy and participate in. After his appointed role at Louis Vuitton began, the world has rigorously weighed the meaning of black representation in a fashion house, involuntarily making him a leader in diversity.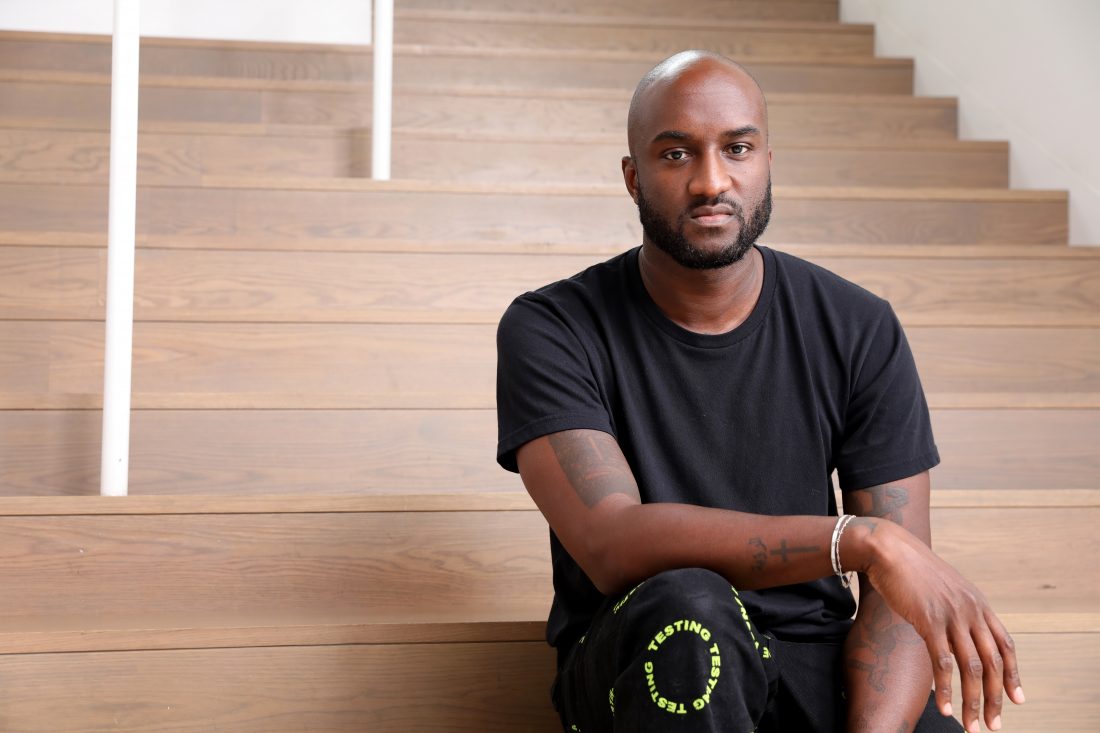 Throughout the curation of "Figures of Speech," Abloh continuously assessed how a self-described nontraditional artist like himself could fit into the modern art museum landscape. With critiques left and right, surveying and forming conversations around his creative pursuits and how it redefines is the exact mystery and beauty of Abloh's genre-bending work and what this exhibition focuses on. But honestly, "Figures of Speech" isn't a plea of acceptance for the art purists to take him seriously or a means to gain clout on your social but a dedication to the youth of Chicago.
In Chicago, notoriously known for gun violence and police corruption but busting at the seams with both legendary and emerging talent, Abloh aims to redefine certain reference points of identity like North vs. South side, Cubs vs. Sox, Louis Vuitton vs. Fat Tiger Works, The Magnificent Mile vs. Wicker Park, suburbs vs. city, etc. He wants to turn them into "public markers" where dreamers are made and access is available — juxtaposing location with what is readily available for the youth. Only a few blocks from the MCA is The Magnificent Mile, known for luxury shopping and the flagship stores Virgil, Kanye, and friends would use as meet-ups to hang out and dream of access and inclusion. Because of Abloh, and his notoriety surrounding youth and streetwear culture, "Figures of Speech" will invite museums to become part of a daily dialogue, especially for youth of color who may have felt unwelcomed before due to elitism or intimidation. Plastered across the main windows of the MCA are the words "CITY HALL," reminding people that the museum is a civic space.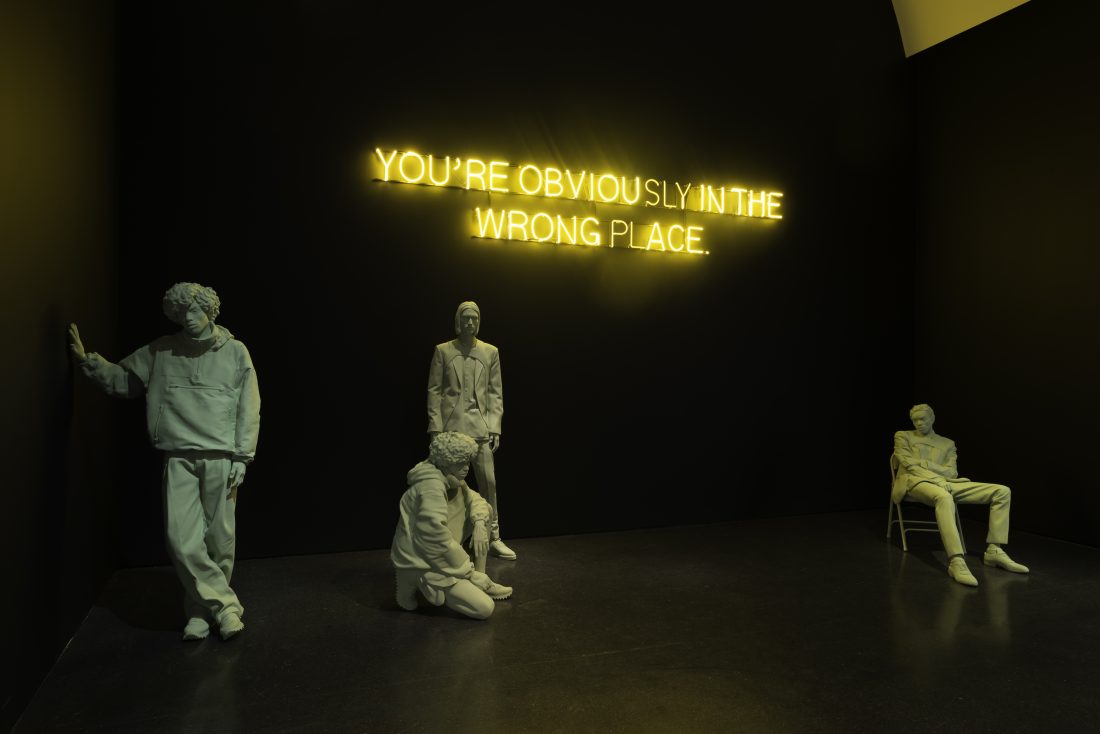 The exhibit extends his reach into a space that takes its context beyond luxury fashion, streetwear hype, celebrity models, and hip-hop, but surveys his work as a whole to better understand his vision, intention, precision, historical awareness, and cultural sensitivity. This 9-part exhibit moves through different themes, such as "Early Work," "Fashion," "Music," "Intermezzo," "Black Gaze," "Design," and "The End," encouraging the experience further with "Public Art," including graffiti sprayed CTA trains reminiscent of New York City's MTA in the 70s. There is even a Virgil Abloh store called "Church & State," holding all exclusive merch to cater to streetwear aficionados. Every youth will see a part of themselves in his work and his story. The 15-year narrative of his work was specifically curated to serve as "cheat codes" for the new generation. The youth will appropriate these commodities — the history of Pyrex Vision, Off-White archives, Chief Keef x Supreme Tee that displays a Pan-African themed box logo, prototype sculptures and ceramics, samples of Nikes, then subvert the intended meaning and make it reflect to fit their own subcultural identity. The "copycat" approach that Abloh adopted.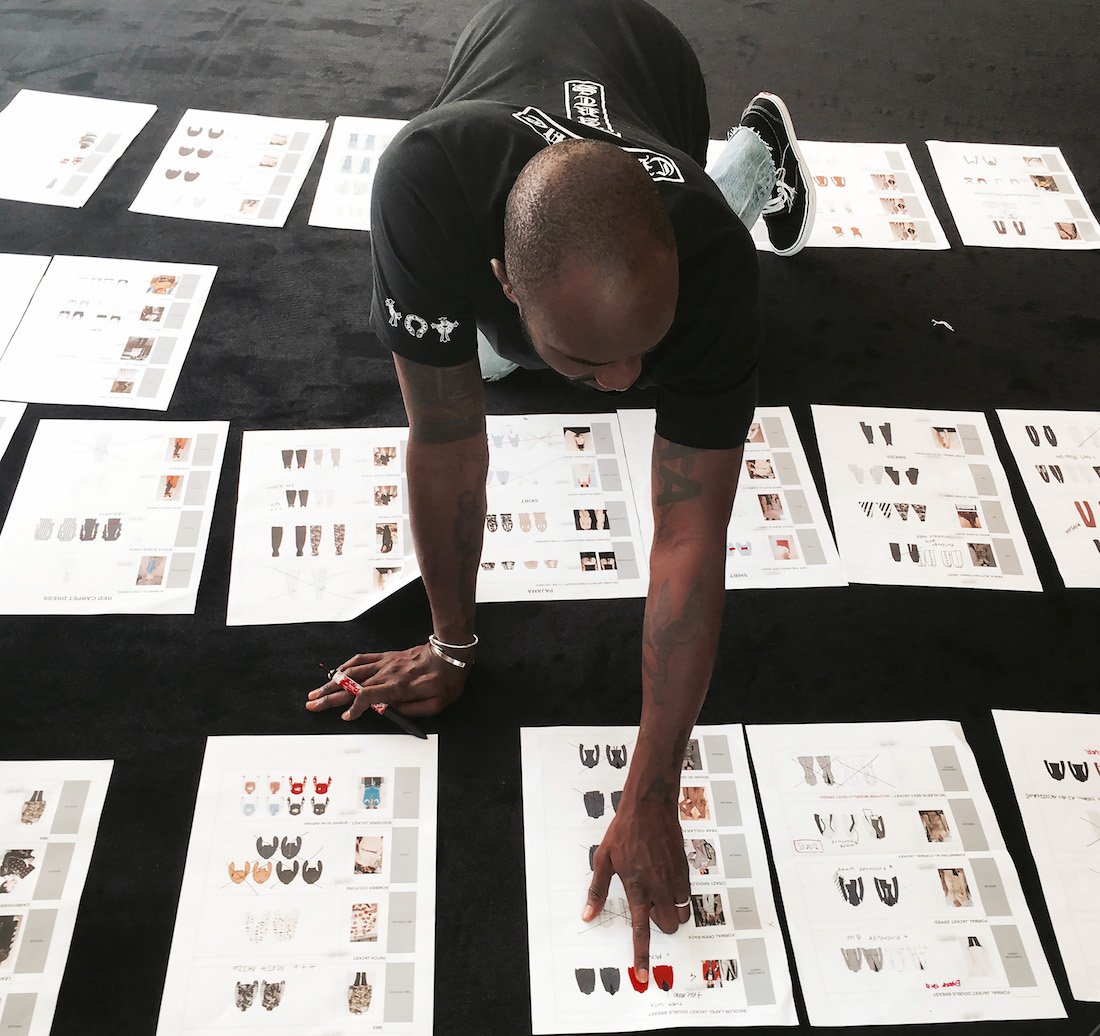 ***