Over the years, you've seen The Hundreds' relationship grow with Alexander Spit, from directing music videos to partnering up on album releases. All of Alex's successes were entirely his, we've just been his cheering section all the way. There's a lot of bad rap music out there today, and that leaves room for something really great, different. Special. I think that's my favorite thing about Alex's music – it's fresh, it's experimental, it's a risk.. It's entirely his. And if you can swallow that pill, it's a fantastically trippy ride.
The Hundreds is pleased to unveil the The Hundreds X Alexander Spit project, consisting of a long-sleeve collaborative T-Shirt to celebrate Alexander Spit's new album release, "A Breathtaking Trip to that Otherside." The shirt and record will be available for purchase at all The Hundreds flagship locations (THLA, THNY, THSF and THSM) on Thursday, January 31st, 2013, as well as the official Alexander Spit website beginning Tuesday, January 29th.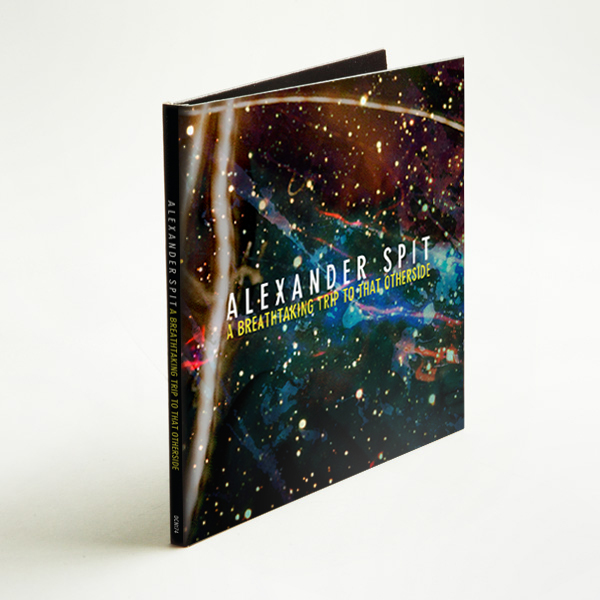 The limited edition The Hundreds X Alexander Spit long-sleeve tee features a freeze-frame from the "A Breathtaking Trip" music video on front; "A BREATHTAKING TRIP"and "TO THAT OTHERSIDE" printed on the right and left sleeves, respectively; and a solid bomb logo at top back. Available exclusively in black.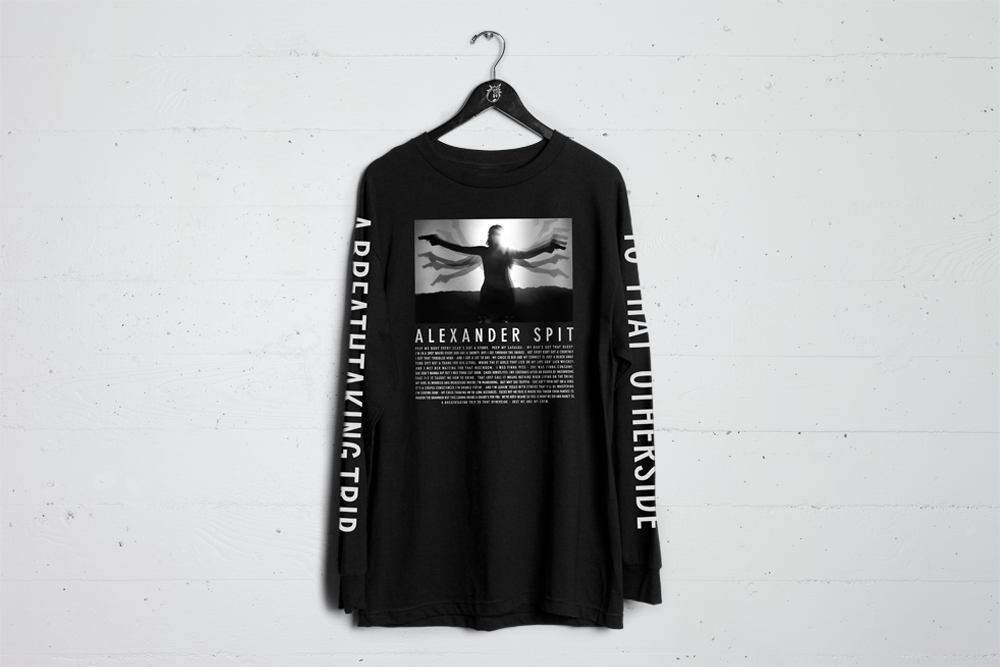 Coinciding with the joint release, The Hundreds will also be hosting a dedicatory party on Friday, February 1st at the Virgil in Hollywood: