Because our London correspondent Tom Winslade (@winslade) is a man of impeccably fire taste, "THE PLAYLIST" is a music series where he'll be sharing 10 eclectic song choices that we all need to be listening to right now-right now.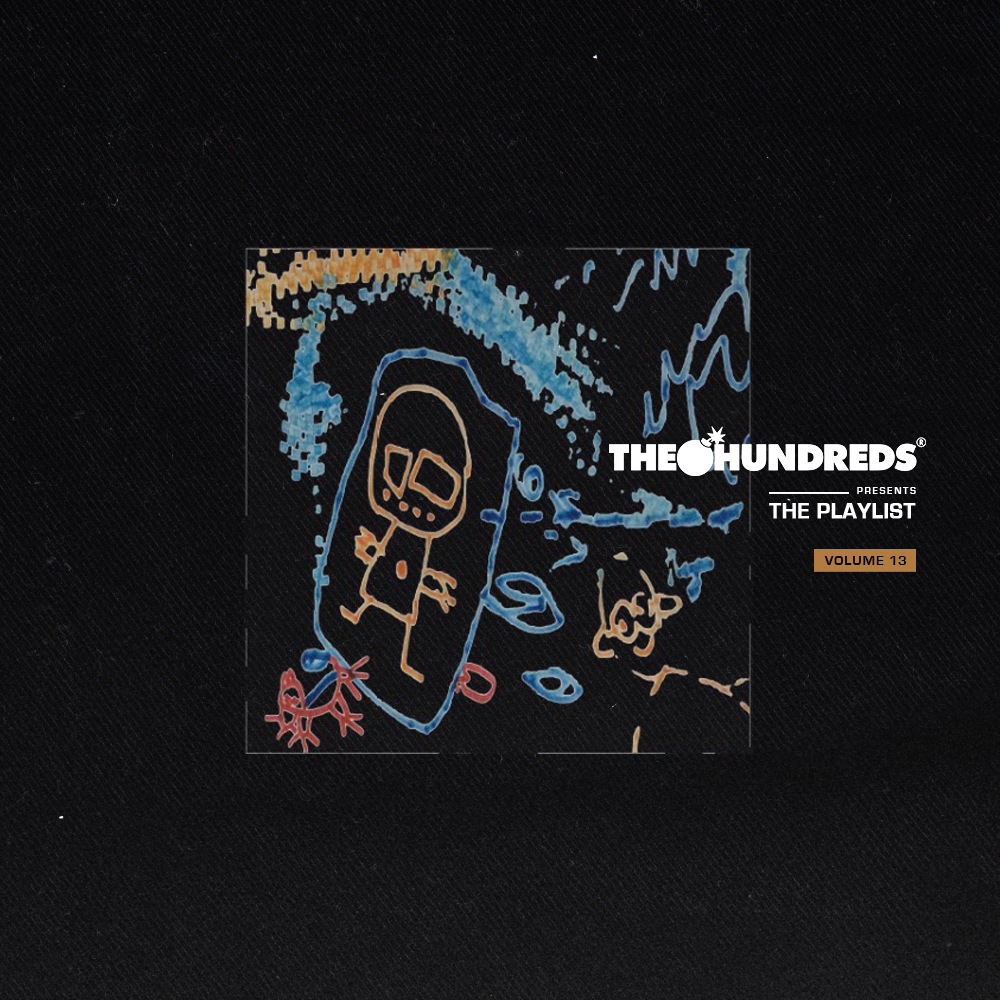 "Blue Lights" – Jorja Smith
This fucking song, man. Since Jorja Smith unleashed "Blue Lights" onto Soundcloud around two weeks ago, it's been at the forefront of my daily rotation ever since. For me, it's had more plays than new Ye and more plays than new Drake. At only 18 years old, please believe you'll be hearing Jorja's name more and more from here on out. Shout out one time for that Dizzee sample, too.
"DSSY" – 808INK
Sticking with London for a minute, 808INK pick up right where they left off after a dangerous 2015. Following their wildly impressive debut LP, Billy's Home — which is one of the best projects to come out of London last year, IMO — "DSSY" lives up to my huge expectations, and continues their undeniably consistent execution. Again, watch out for 808INK this year. This MC/producer duo are certified deadly, and hungry.
"Diggin' Number" – D.I.T.C
This is super hot fire. Straight outta NYC, D.I.T.C combine vintage sonics with bulletproof contemporary production. Lyrically, this sounds like the OG shit in your catalogue — those familiar flows, packed with 2016 content. Hip hop has and always will need this sound. As a crew, D.I.T.C aka Diggin' In The Crates are notably formed of hip hop veterans — with A.G., O.C. & Terror Squad's Fat Joe shining through on this cut. In the word's of Khaled — it's a vibe.
"Odd Future" – Jahkoy
I'm admittedly late on Jahkoy. Just looking back at his Soundcloud feed, I can plainly see that he was busy in 2015. However, "Odd Future" (not to be confused with Tyler's crew) serves as his first offering of the new year, and it immediately caught my attention with an immersive, hazy dreamscape c/o Wondagurl & Nova. As part of the growing new breed of post-Drake MC/singers, Jahkoy certiainly has his work cut out to stay ahead of the competition — but so far, so good.
"Light Through The Cracks" – Nyck Caution
Is Nyck Caution next up for Brooklyn's Pro Era clique? Dropping a 3-track EP on his 22nd birthday last month, "Light Through The Cracks" was the hardest of the 3 songs for me. Attacking the mic over Travis Scott's "Oh My Dis Side" instrumental, Nyck speaks on his ambitions for the coming year and continuing to rep NYC, on a level with Harlem's A$AP Mob. Very raw. Looking forward to hearing more.
"Dreamer" – Dellux
Here's the first cut from Dellux's upcoming EP of the same name, "Dreamer". This is the first new release since the Astroid Boys' producer and Welsh beat gawd signed to Chase & Status' prestigious MTA Records label at the backend of last year, and it truly sets the tone for what this young don has in store. All eyes on April 1st for the full project. You'd be a fool to miss this one.
"You Give Me That" – Raveena
It's always dangerous for me to listen to songs as soulful as this. 30 seconds into that piano / horns combo and I feel myself mentally checking up on my exes Instagram feeds like an absolute savage. But really, this song takes me places. Raveena's wavy vocals glide across this instrumental like buttered up silk. It's a madness. Send this Soundcloud link to your undercover secret lover on the down low.
"Real" – Kahlia Bakosi
You know how I had nothing but nice things to say about 808INK a few paragraphs above? Well, the production on this one comes care of 808Charmer, no less. Another one doing it for London right now, Kahlia Bakosi keeps it very real on this particular cut. It seems like this is a bit of a hidden gem for now, so get on this real quick — because it is sincerely flame emoji.
"Back It Up (Remix)" – J-Louis
You know how everyone lost their shit over Bryson Tiller's T R A P S O U L last year? And by everyone, I mean all of those unobtainable beautiful girls that you lust after on Snapchat, who post daily videos of themselves lip syncing to that very album. Well — J-Louis is a producer and DJ for Tiller, so he is in-part responsible for that never-ending heartbreak, and "Back It Up" is a remix of a track by THEY, who join himself and Bryson on tour later this year.
"I Aint Even Done" – Omarion & Ghostface Killah
It's been a minute since this project dropped and I still can't believe Omarion x Ghostface Killah is an artist that now resides in my iTunes library, but I am so grateful. It's absolutely fucking genius. If we are to believe the insane threats of that IRL Bond villain named Martin Shkreli, this may be the last thing we ever hear Ghost on, so please appreciate it. Production comes from Knxwledge tha gawd, so you know you're listening to the future tbh.
***