You're probably familiar with Fairfax faces by now, especially when it comes to the people running the shops and brands in the area. But there are also the homeys on the block who are completely outside the streetwear bubble. Jonah Hill is, quite literally, our next-door neighbor here on Rosewood, and can usually be found on our front stoop with his new The Hundreds-ized bicycle.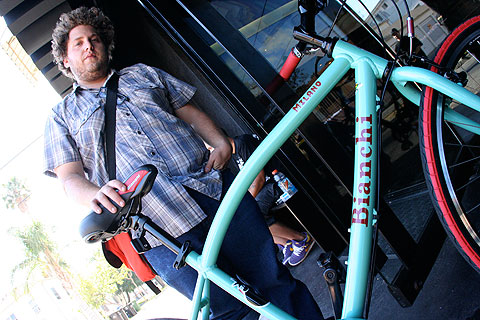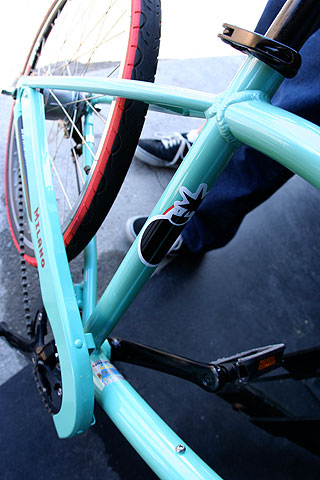 If Jonah looks familiar, it's either because you think all white people look alike, or perhaps it's because you've seen him in Click, 40-Year-Old Virgin, Evan Almighty, and Knocked Up. In a couple months, Jonah's gonna be starring in Superbad, which pretty much looks like it's gonna be the funniest movie since Click, 40-Year-Old Virgin, Evan Amighty, and Knocked Up.
Please watch the trailer for this movie. But if your boss or teacher is hovering over your shoulder, wait 'til you get home for this one. Or just put on some earphones and drape a Mexican blanket over your head and computer area. Or you can just just get fired or kicked outta class. It might be worth it.
by bobbyhundreds