Monday, October 14th is the first time the City of Los Angeles will officially recognize the former Columbus Day as Indigenous Peoples' Day and The Hundreds knows how important this day of remembrance and awareness is for millions of Native Americans. Recognizing our transgressions that have been perpetrated against the people who originally inhabited this beautiful land is imperative in the process of moving forward and creating a land where we can all thrive as one.
In observance of this most important holiday, The Hundreds is releasing a collaboration with four Indigenous-owned brands who have each created their own respective movements but will join as one entity called Obsidian. The Hundreds X Obsidian Collection represents the joining of forces to accomplish meaningful objectives in the Indigenous community and beyond. These four brands, OXDX, Articles of Reziztance, First Citizen, and Section 35, along with hip-hop artist and activist Nataanii Means, come from different areas of North America but face many of the same issues and systemic oppression and ignorance toward their communities. Historically, Indigenous people have been cast aside and discarded – a societal afterthought.
The Hundreds is shining a light on these brands, the people they represent, and the issues they fight for. From depleted resources in the Salish Sea to the epidemic of missing and murdered Indigenous women to the pipelines that threaten sacred land, mainstream western culture continues to ignore these people we should be learning from rather than taking from.
With this collection, we are spreading the word and equipping the soldiers with pieces that share a message and serve tactical purposes. Gas masks, balaclavas, and other gear made for the front lines of resistance, as well as graphic t-shirts, hoodies, and hats to provoke thought in everyday life.
The Hundreds X Obsidian will be available worldwide on October 14th, Indigenous Peoples' Day, through The Hundreds App, Online Shop (US & UK), The Hundreds Los Angeles, and select stockists around the globe. You also have two opportunities to come celebrate Indigenous Peoples' Day with us, on Sunday, October 13th at LA City Hall and Grand Park from 4-9 PM and on Monday at The Hundreds Los Angeles from 6-9 PM.
All profits from The Hundreds X Obsidian will be donated to support Indigenous causes, with the contribution being split between two beneficiaries. We're supporting the Tiny House Warriors, whose mission is to halt the construction of the Trans Mountain pipeline, as well as Obsidian's efforts to teach Indigenous youth healthy coping skills through expressive arts, traveling the Americas spreading their message of hope and resilience.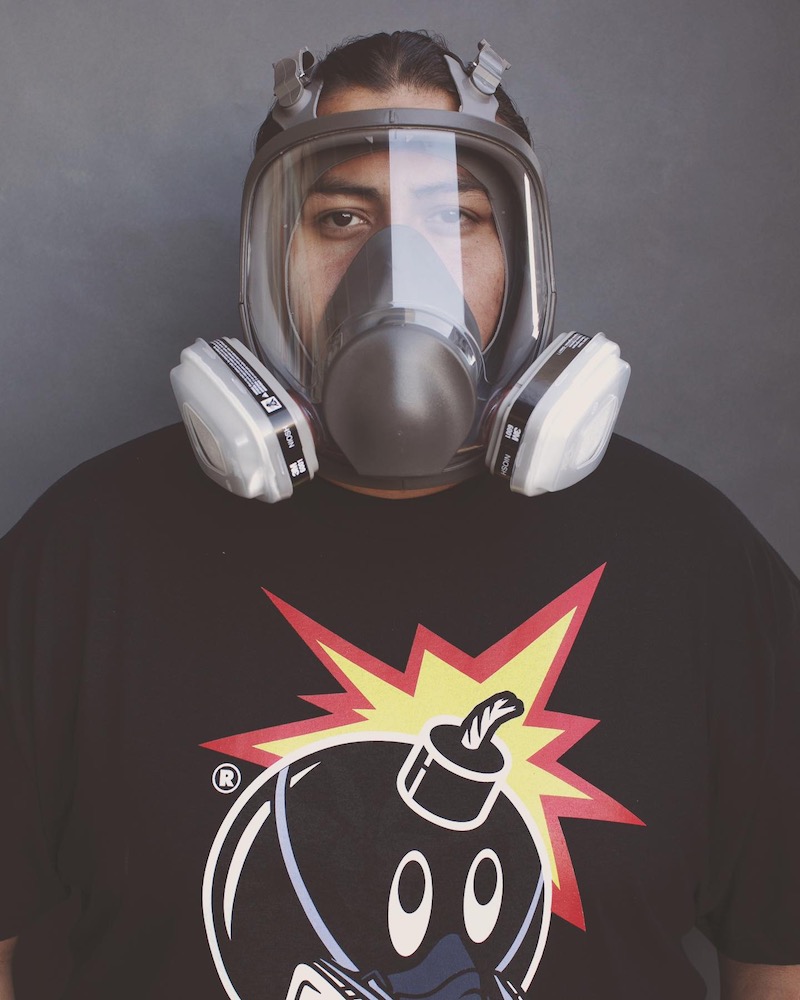 Obsidian is a brand that reflects the reality of frontline resistance into the new decade of the 2020s. Where we are at right now with the current administration's policies regarding tribes in America, resource extraction near reservations is very dangerous to the Indigenous people who live there. This collection isn't just a clothing line, it's fashioned resistance. Native people have our own designers, artists, musicians, filmmakers, and storytellers, and Obsidian aims to showcase them to the world that has kept us out of sight, out of mind. – Nataanii Means, hip-hop artist and Indigenous activist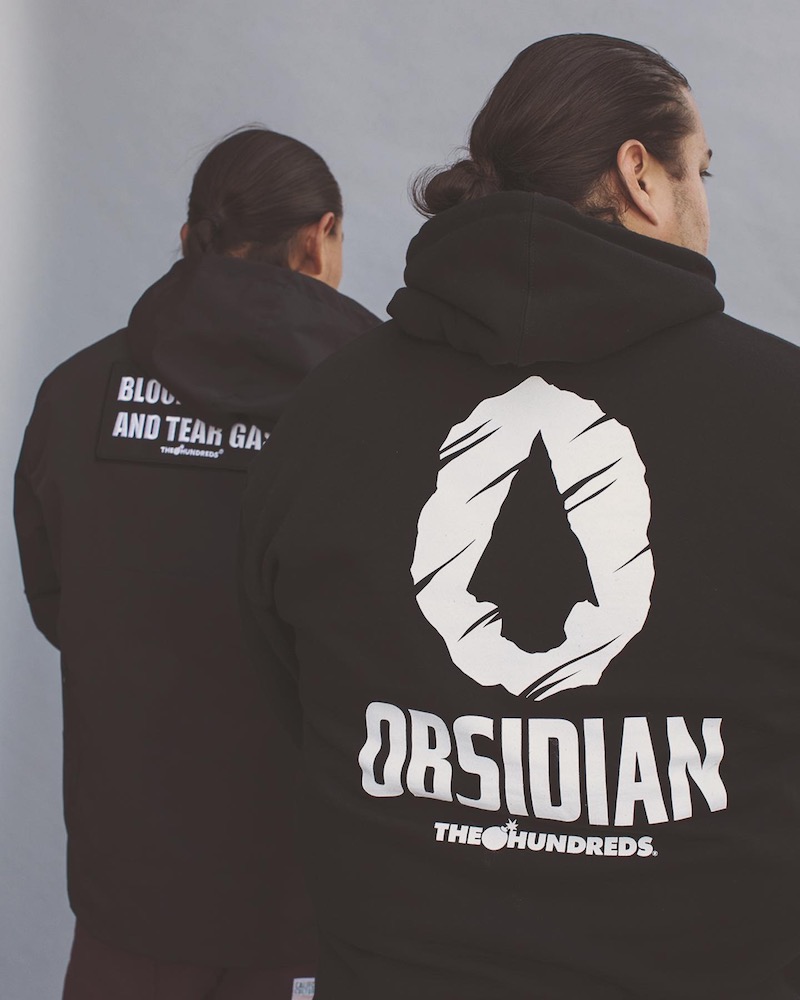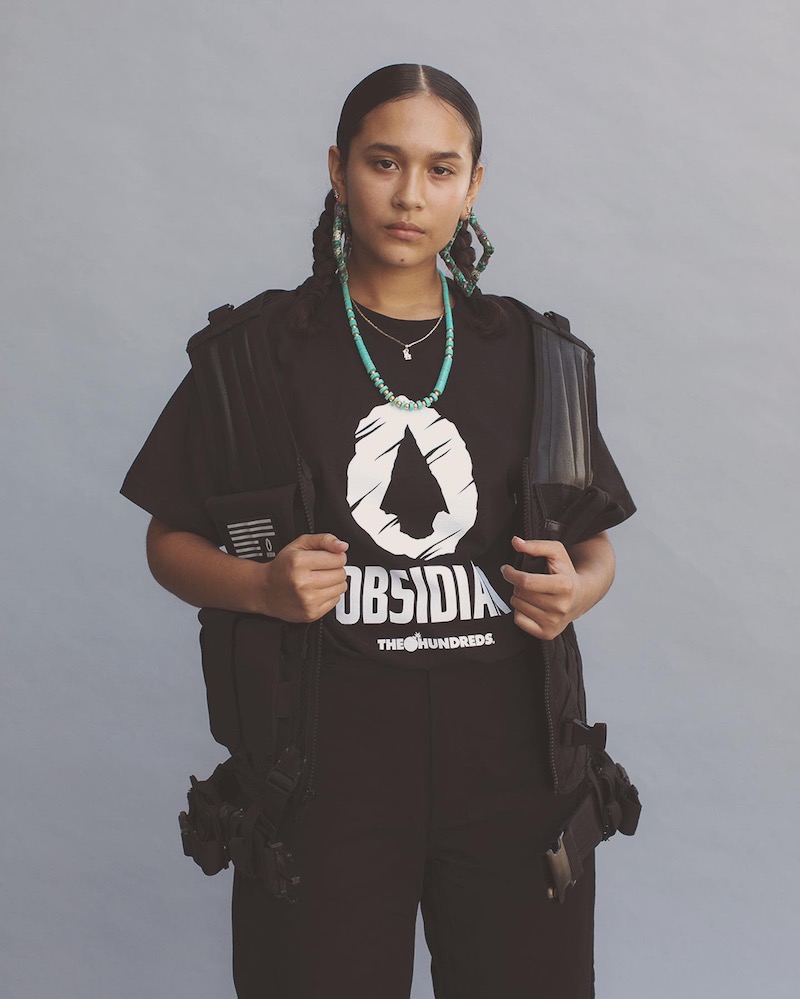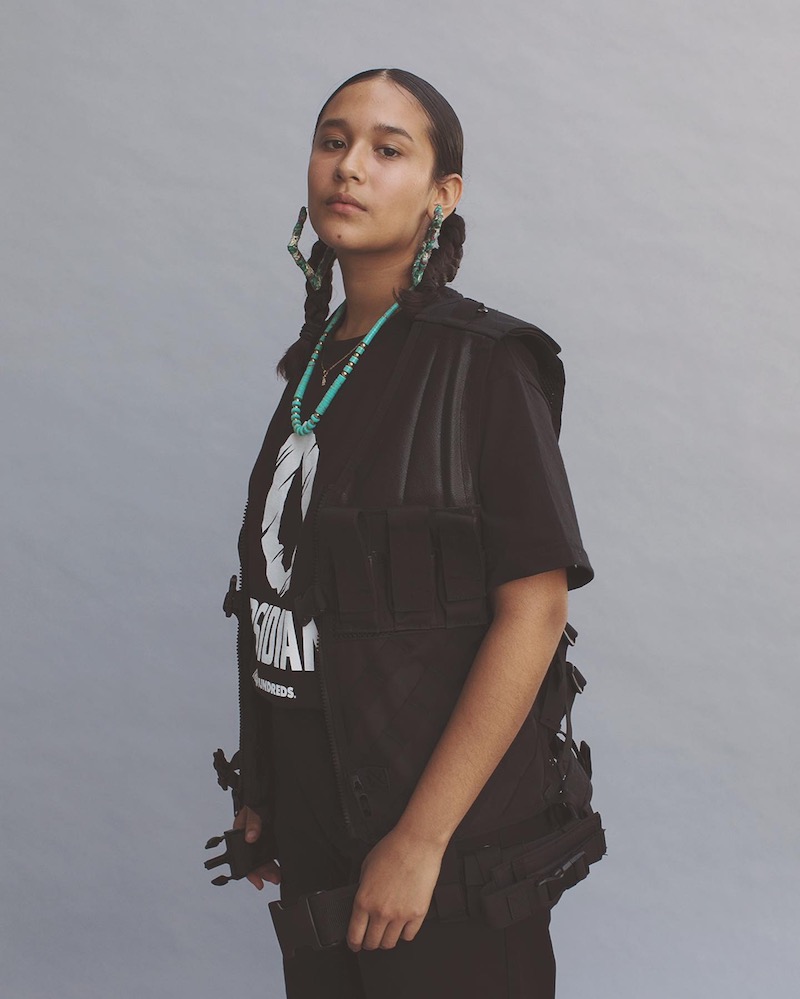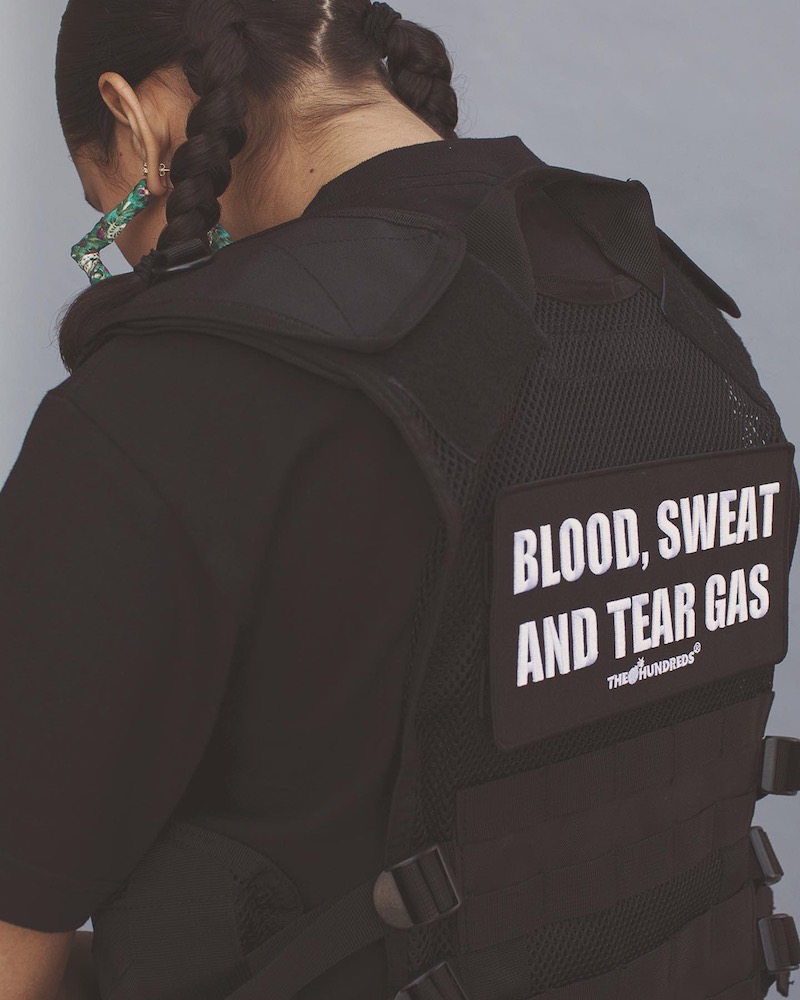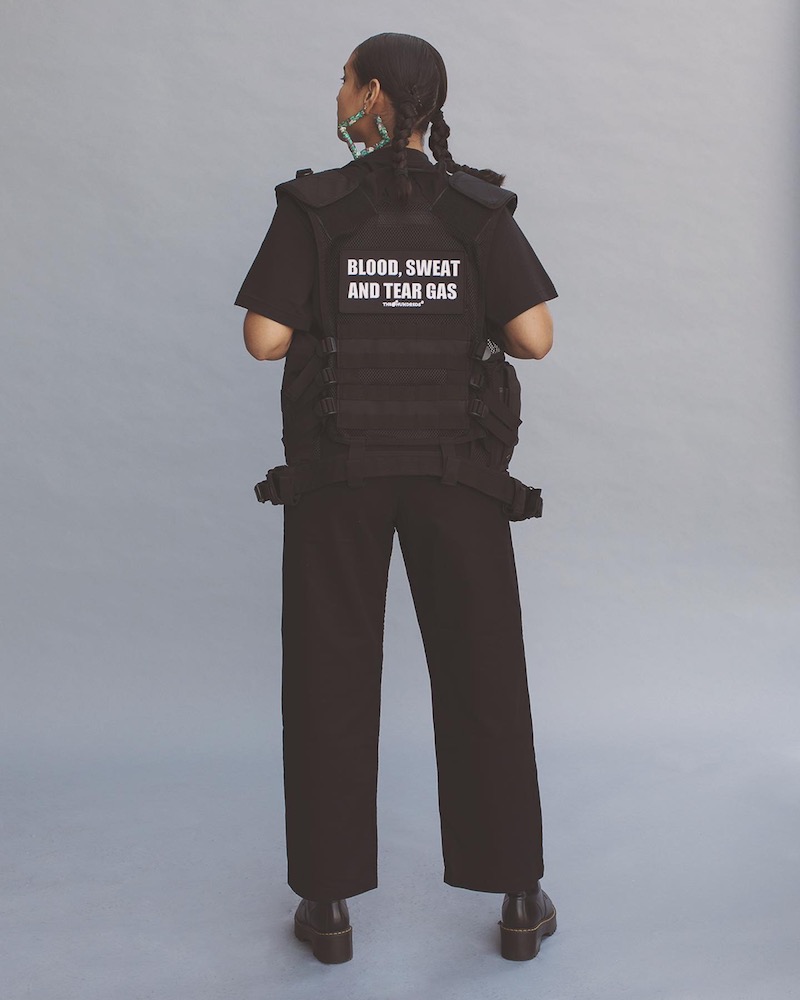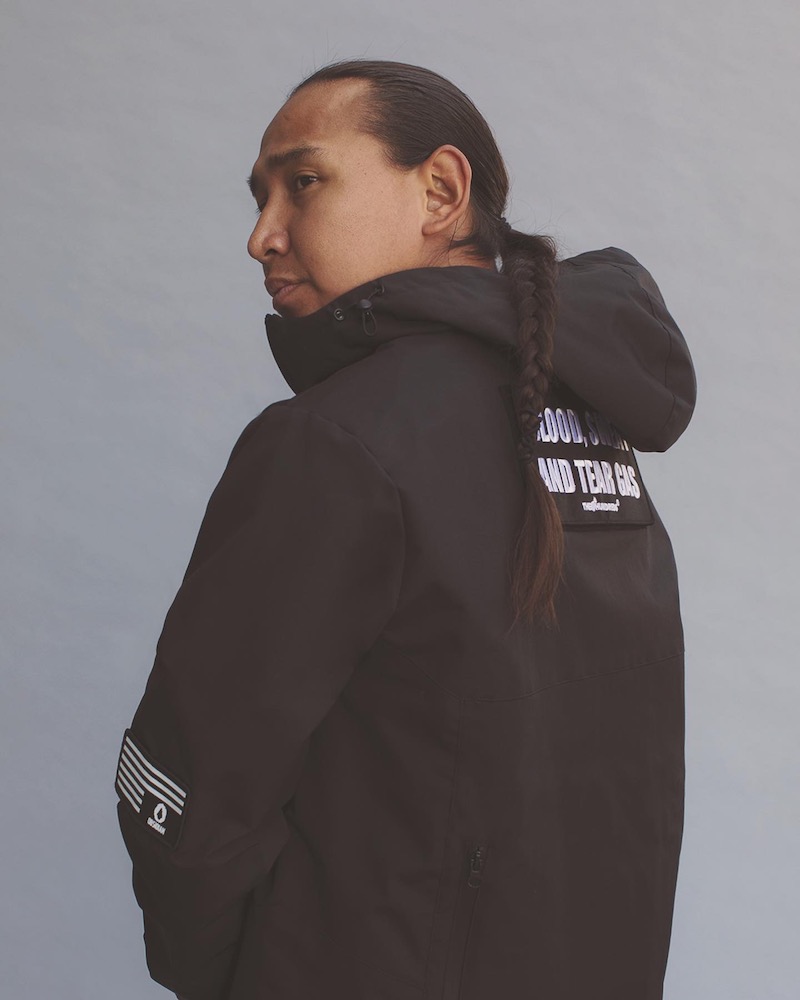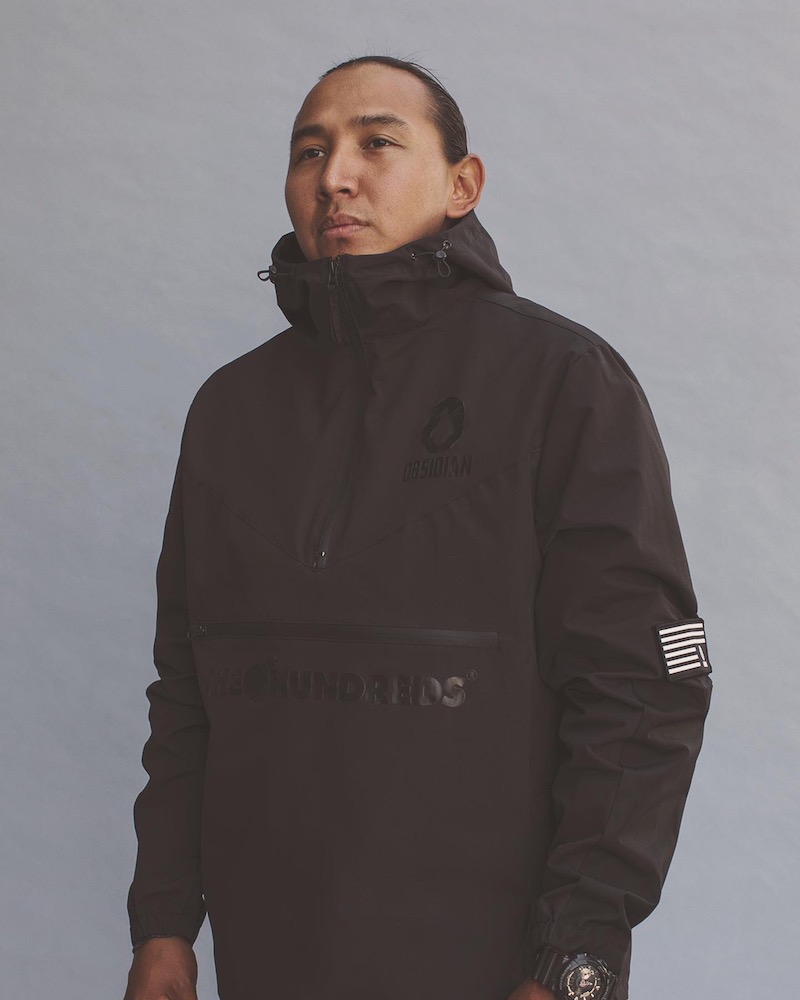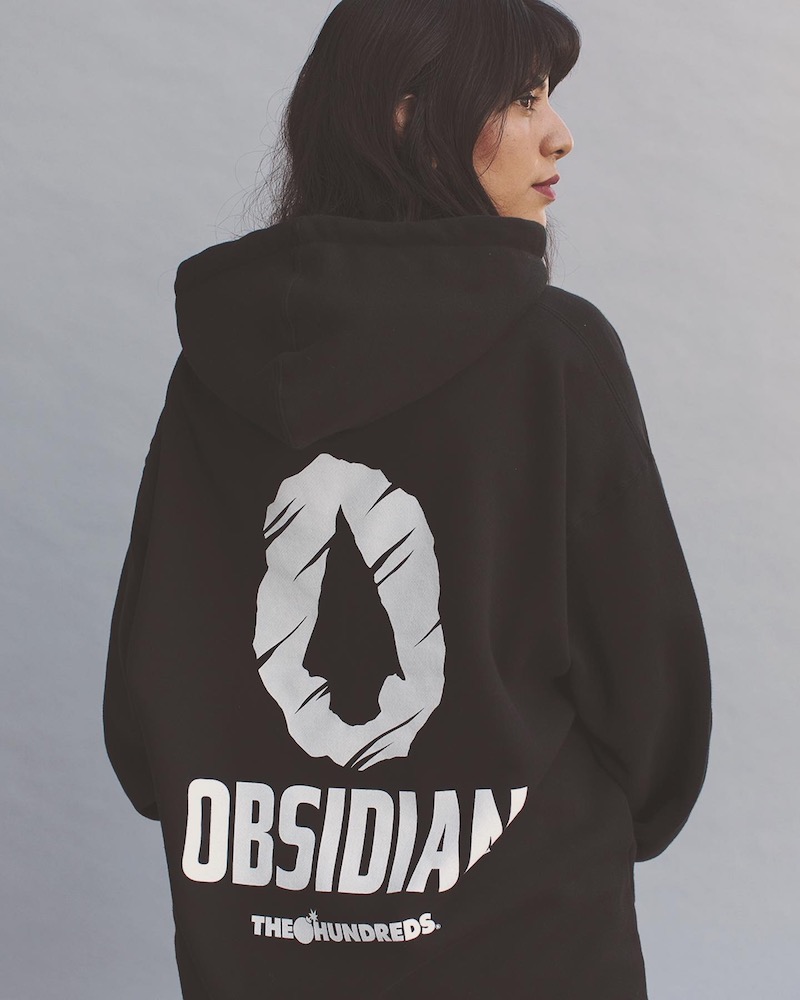 ---

OXDX Clothing is a Diné (Navajo) owned and designed clothing brand operating out of Tempe, AZ. Lead designer and founder, Jared Yazzie, has been creating empowering graphic images since 2009 to fill a gap of representation for Indigenous people. OXDX derives from the acronym "O.D." or "Overdose," which was used as a way to describe the state of our world and the overconsumption of resources, power, misrepresentation, and greed. OXDX hopes to shine a light on Indigenous resistance and support communities directly affected by systematic oppression. Established in 2009, fighting since 1989, at war since 1492.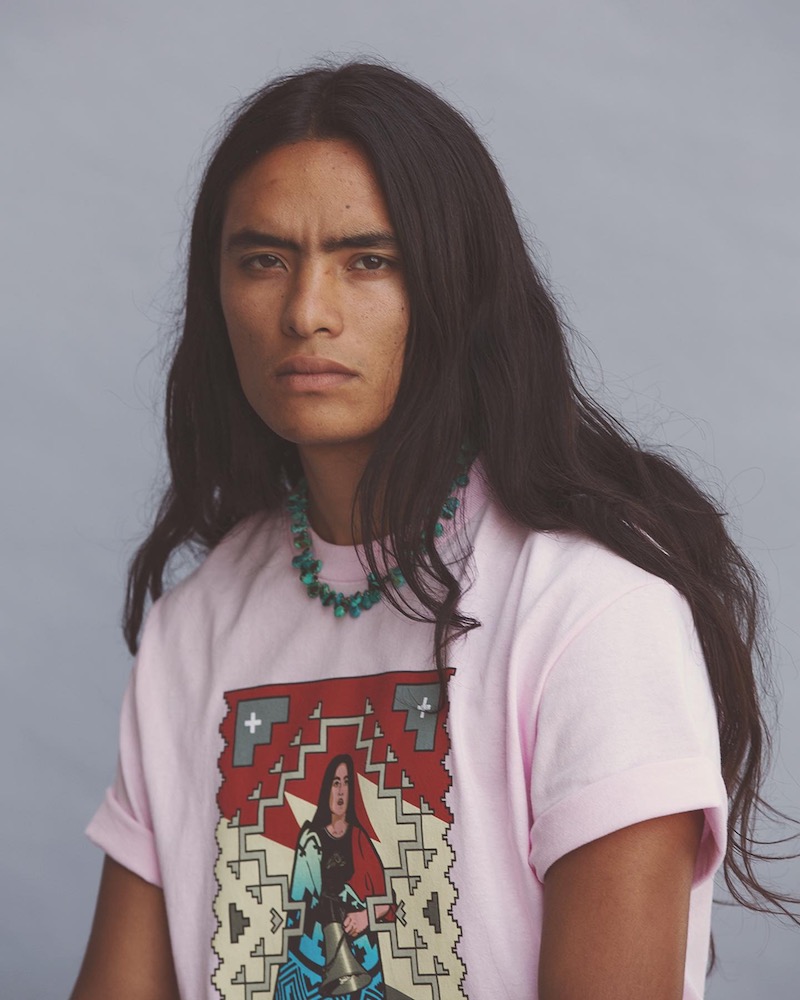 PROTECT is a tribute to Amanda Blackhorse, a Diné activist, journalist, and social worker whose track record includes going head-to-head with Pro Football Inc, aka the Washington R-words, and recently a win against costume giant Yandy in a fight to remove Native-themed costumes. Amanda heads the #NotAMascot campaign as well as raising her family. When the topic of resistance, frontline movements, and change-making arises, Amanda is the person I think of. In the graphic, Amanda is wearing the OXDX wool "Tribute" blanket designed in collaboration with Native company, Eighth Generation. This blanket uses designs commonly woven by Jared's grandmothers who were both Diné weavers.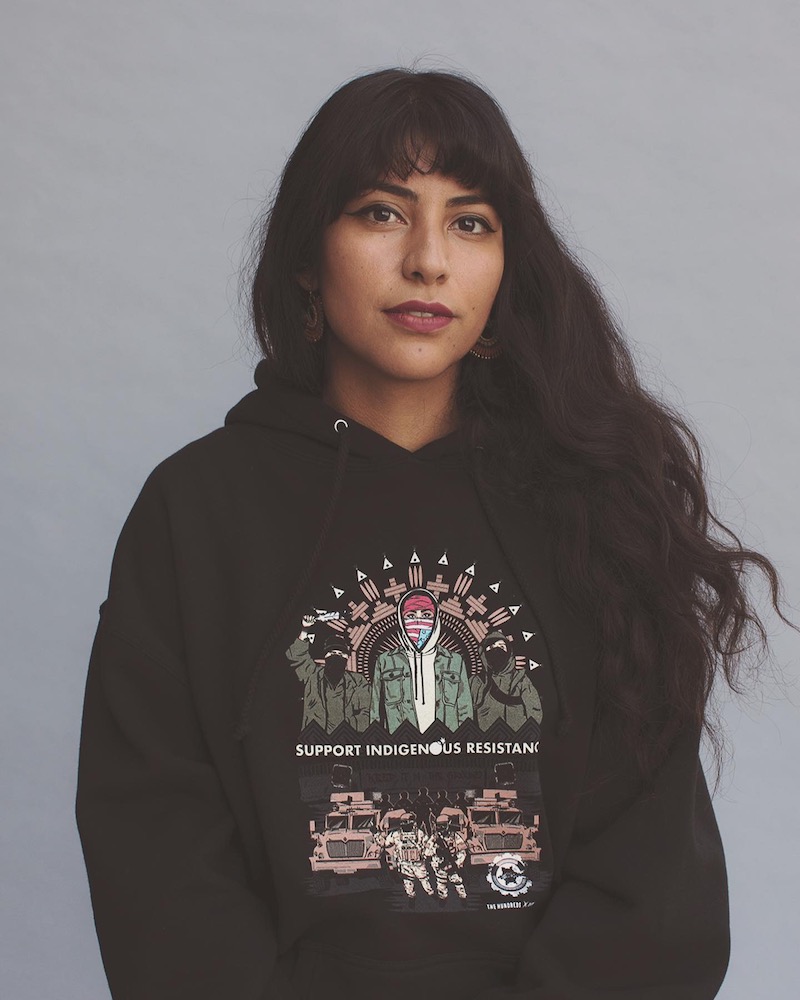 SUPPORT INDIGENOUS RESISTANCE depicts frontline actions and what Indigenous people face in our fight for clean water. The bottom half shows militarized police, referenced from photos of Standing Rock. The top shows our water protectors, masked up for resistance. The words "Support Indigenous Resistance" are a rallying cry OXDX uses to unite Native communities and allies alike to back the Indigenous fight against our oppressive system.
---
SECTION 35 is an Indigenous street lifestyle brand created with the vision of merging art and fashion to empower and bring people together on the foundation of truth. With a growing platform, SECTION 35 aims to challenge the misrepresentation of Indigenous people while striving for proper representation in the "mainstream" fashion world. SECTION 35 was founded in 2014 and is based in Vancouver, British Columbia.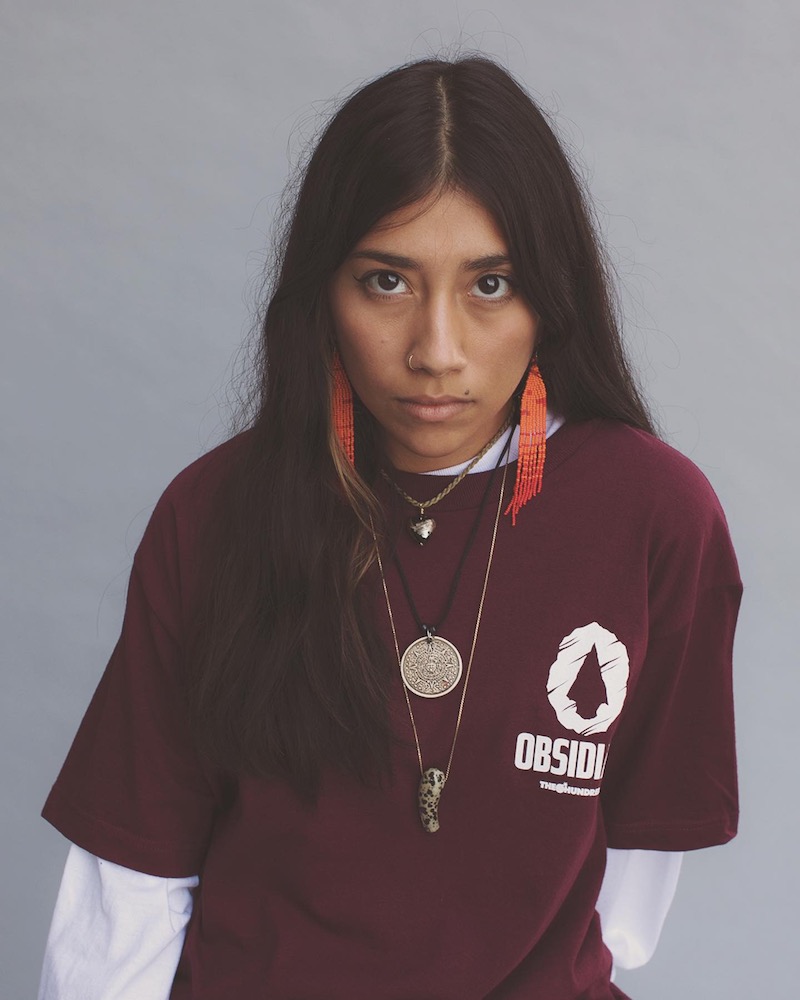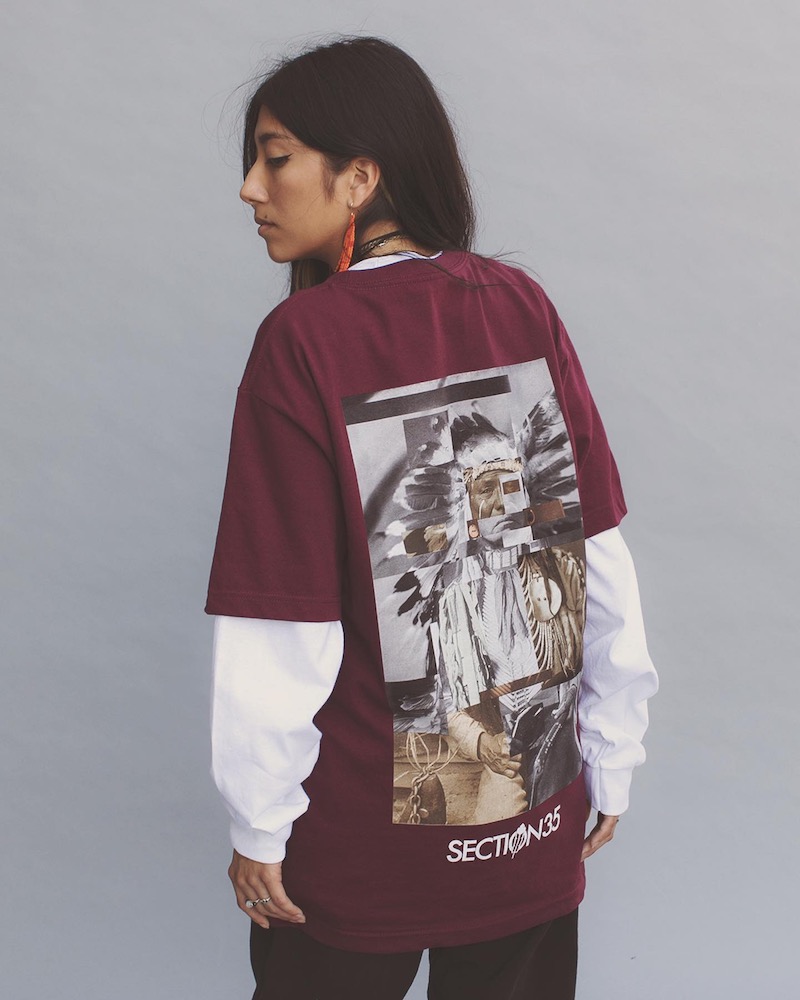 The Decades T-Shirt features images of the past, including my great-great-grandfather and some prominent Chiefs from Treaty 6 territory and beyond, merged together into one powerful image.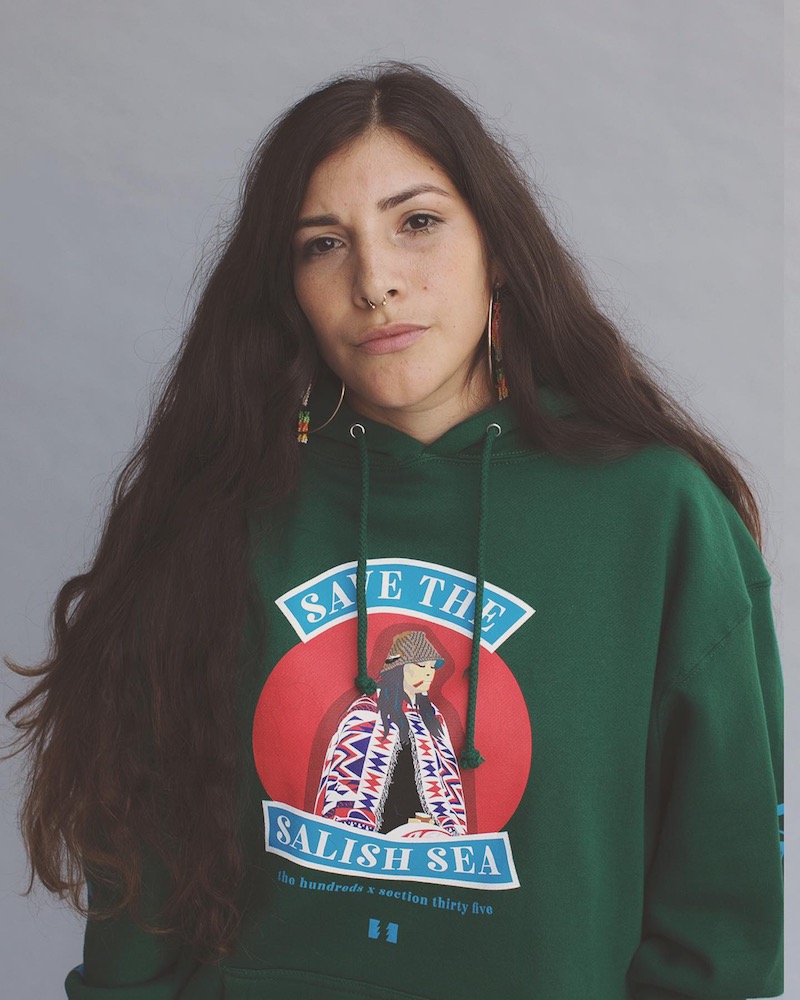 With the Save the Salish Hooded Pullover, I wanted to create a piece with a message about the territory where my brand is based. The Salish Sea is feeling the cumulative impacts of development. This body of water is home to a diverse ecosystem, from the wild salmon that travel up the Fraser to spawn, to the Orcas who are suffering from the impacts of increased marine traffic.
READ MORE ABOUT THE FIGHT TO SAVE THE SALISH SEA
---
Articles Of Reziztance, the uncomfortable clothing brand, is for the unconquered. It is for the hunted because freedom isn't free. It is for the masked-up; faceless, molded under pressure, and rising from the depths. It is for the system glitches, hailing from the land of possibility and overdosing on red pills, those who forgot to notice nobody else believed as they ran into the belly of the beast. AOR is for the frontline. Blood, Sweat, and Teargas.
Sincerely,
Your Comrade.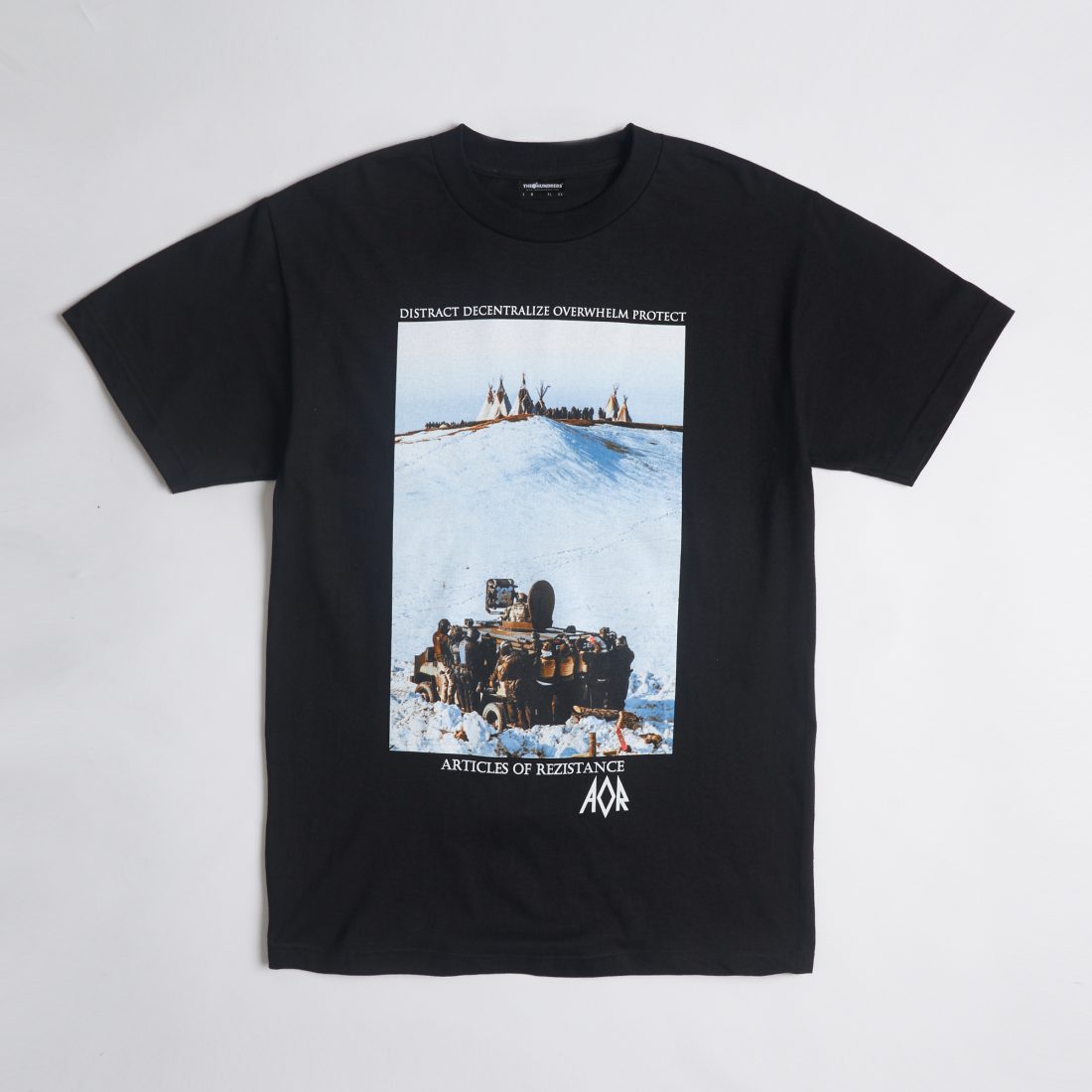 This image was shot by Ryan Vizzions in the dead of Winter during Standing Rock when we fought to protect millions of people's water from the now-built (and leaking) Dakota Access pipeline. "Water is life," for some is just a nice thing to say but for others it's something they're willing to die for. For me, this graphic speaks more to who we are as Indigenous frontliners, still fighting when the majority of people left with the news cameras and the comfort of not having semi-automatic rifles pointed at you 24 hours a day, 7 days a week.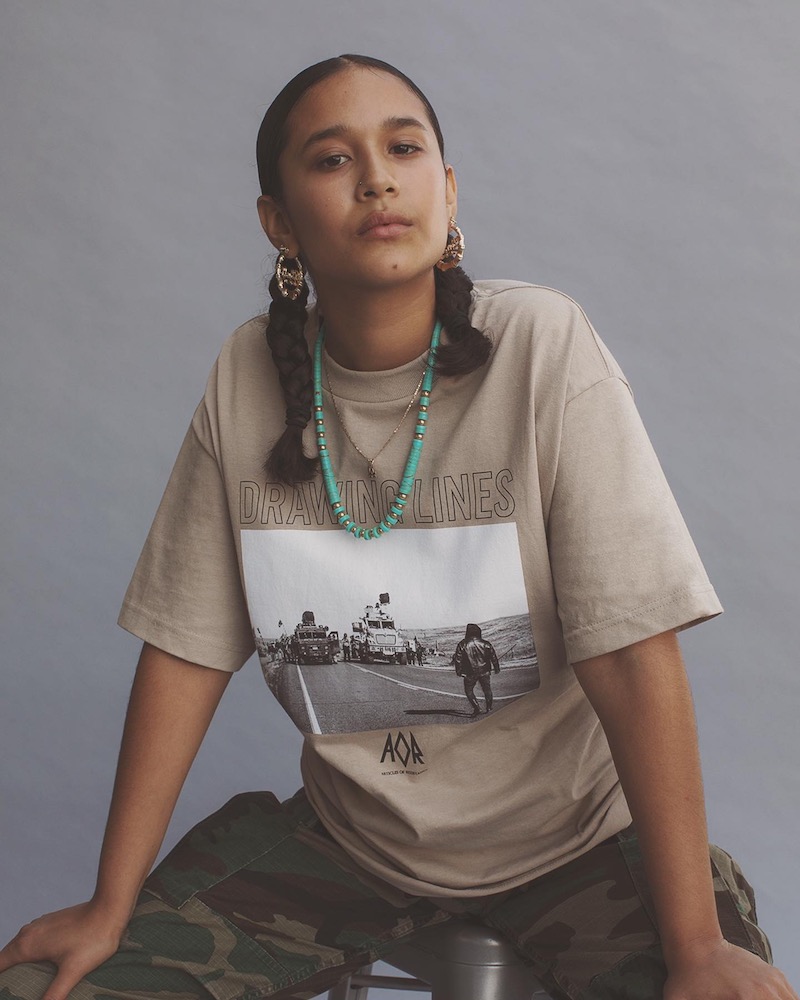 This image was shot by Rob Wilson on October 27th when a Native stepped up to draw a line, right before the most violent days of the raids started. They wanted to break our spirit that day but they only reminded us who we really are. Now, the whole world gets to see. Images like this need to be highlighted and remembered because the people in them deserve to be honored.
Nataanii and I were there for both days. A lot of the photographers followed us because they knew we weren't there to fuck around. I appreciate and am thankful AOR is able to share them in this shining light. Usually, it's a lot of people taking our narratives and wording them without considering those who make the sacrifices.
---
First Citizen is about Indigenous Pride. We want to include all Native and Indigenous peoples as we celebrate our cultures through the name First Citizen. Before contact, we were highly civilized societies, and that must be remembered.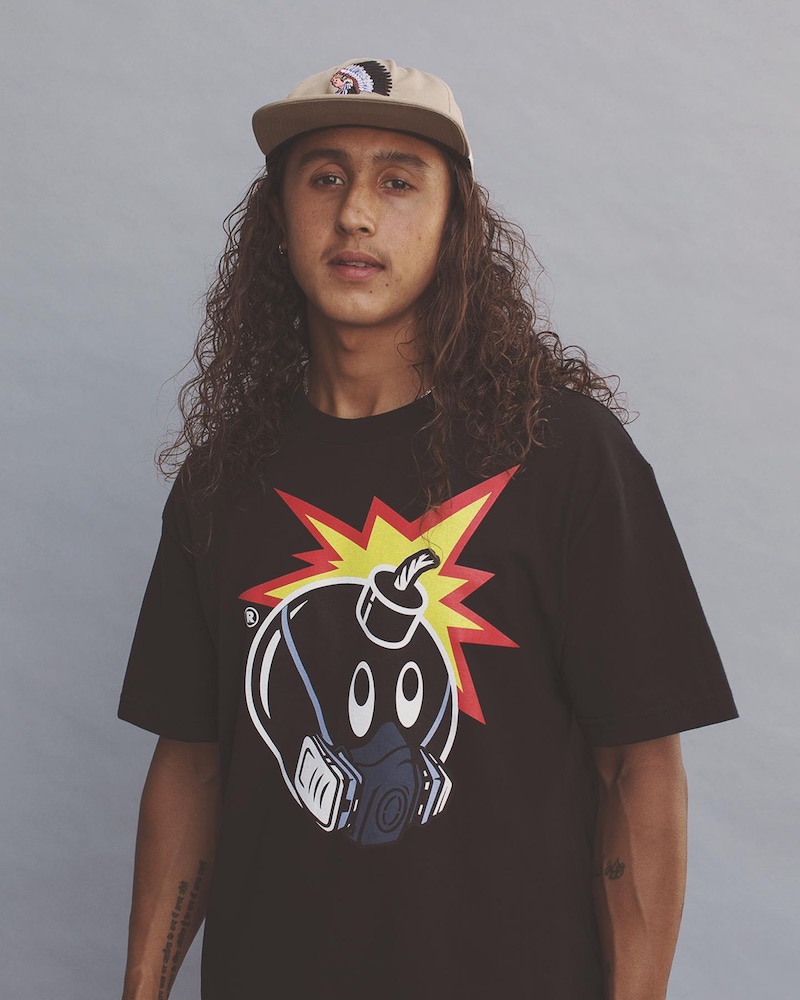 The First Citizen Snapback was designed to give proper representation to Natives and their traditional headdress, as opposed to negative images of Natives used as mascots and racist logos. To me, the hat represents honor and the struggles we've gone through as we fought for the past 500 years to remain strong and intact with our cultures.
---
SHOP THE HUNDREDS X OBSIDIAN COLLECTION NOW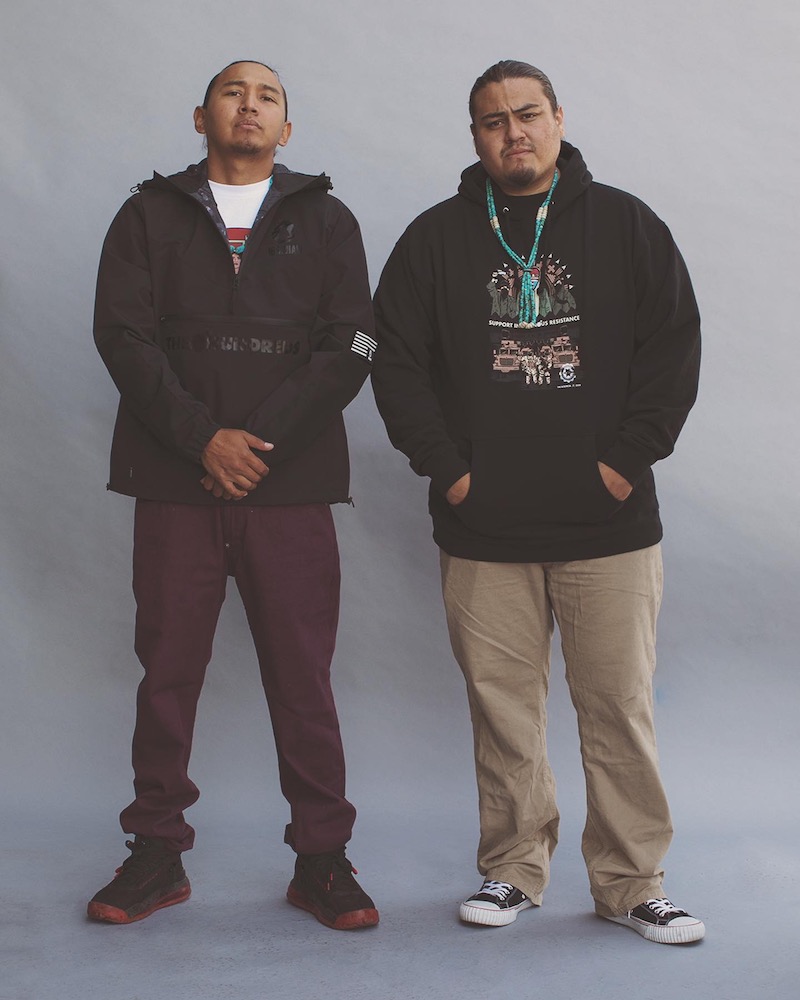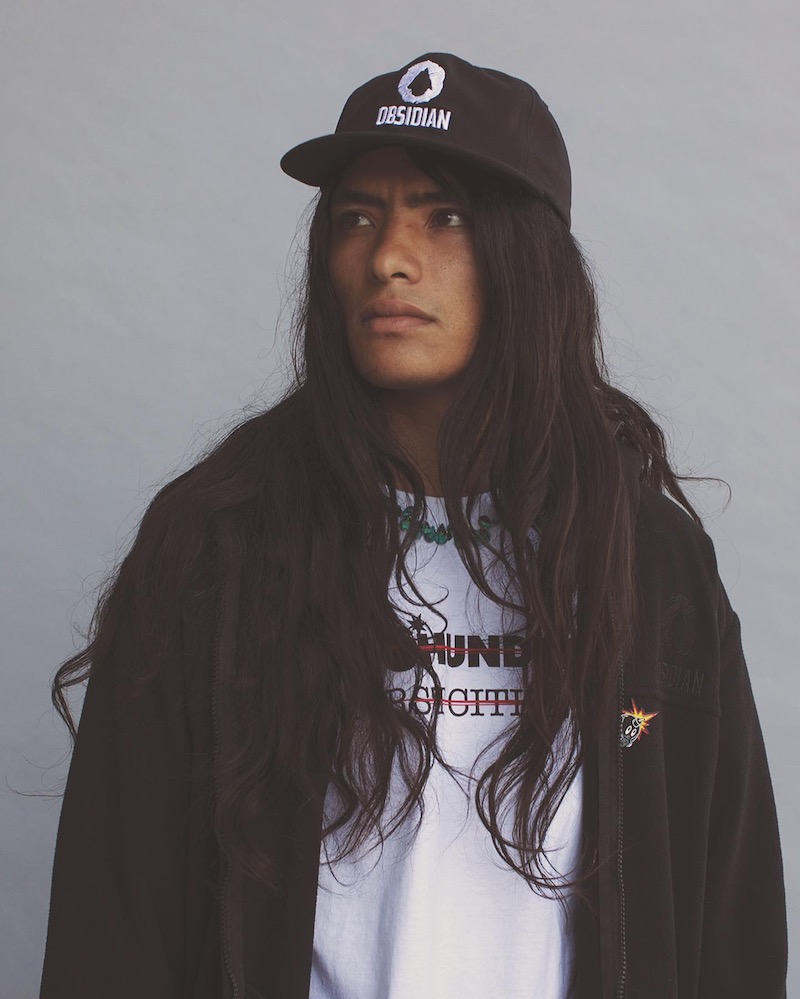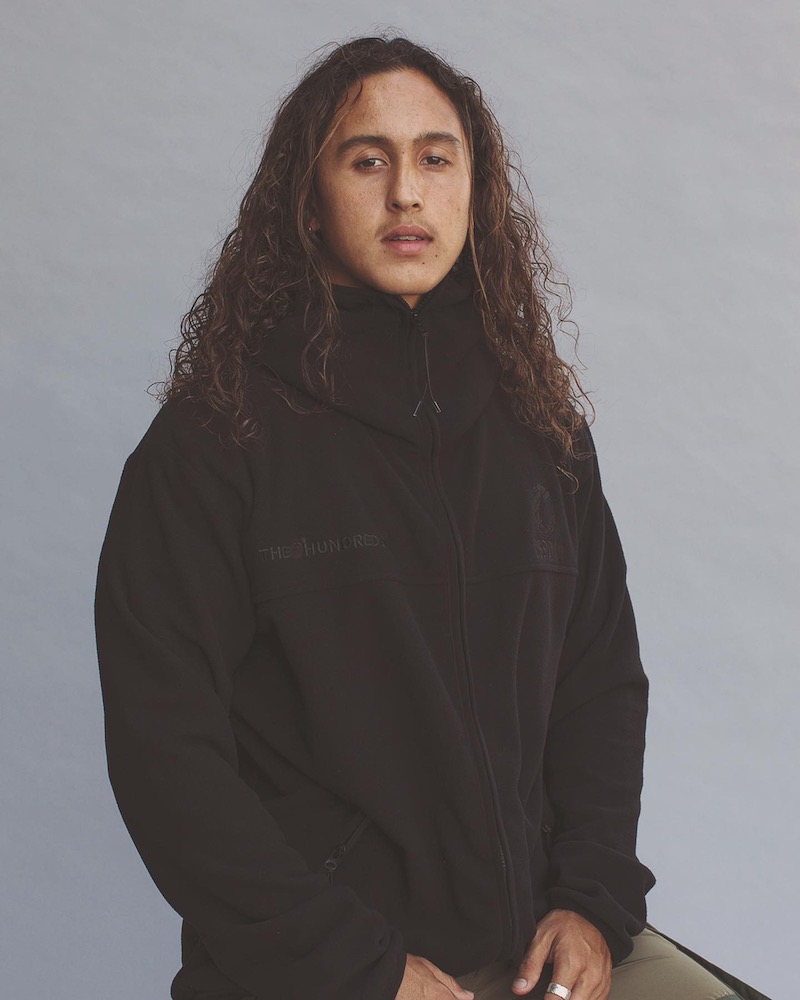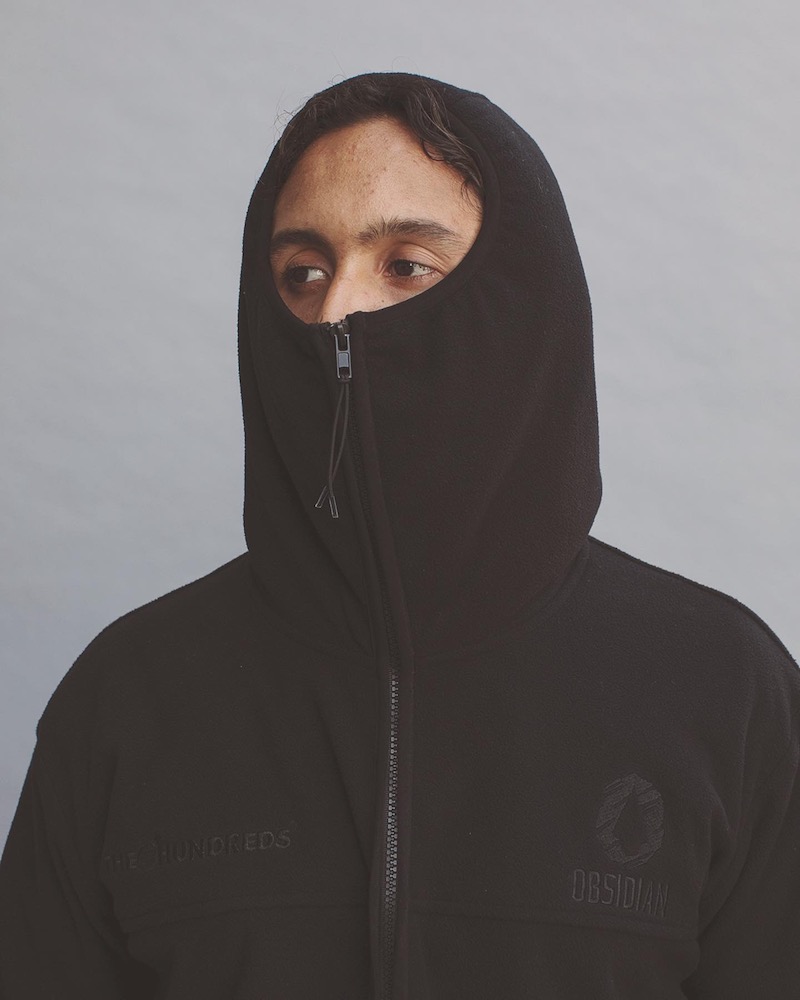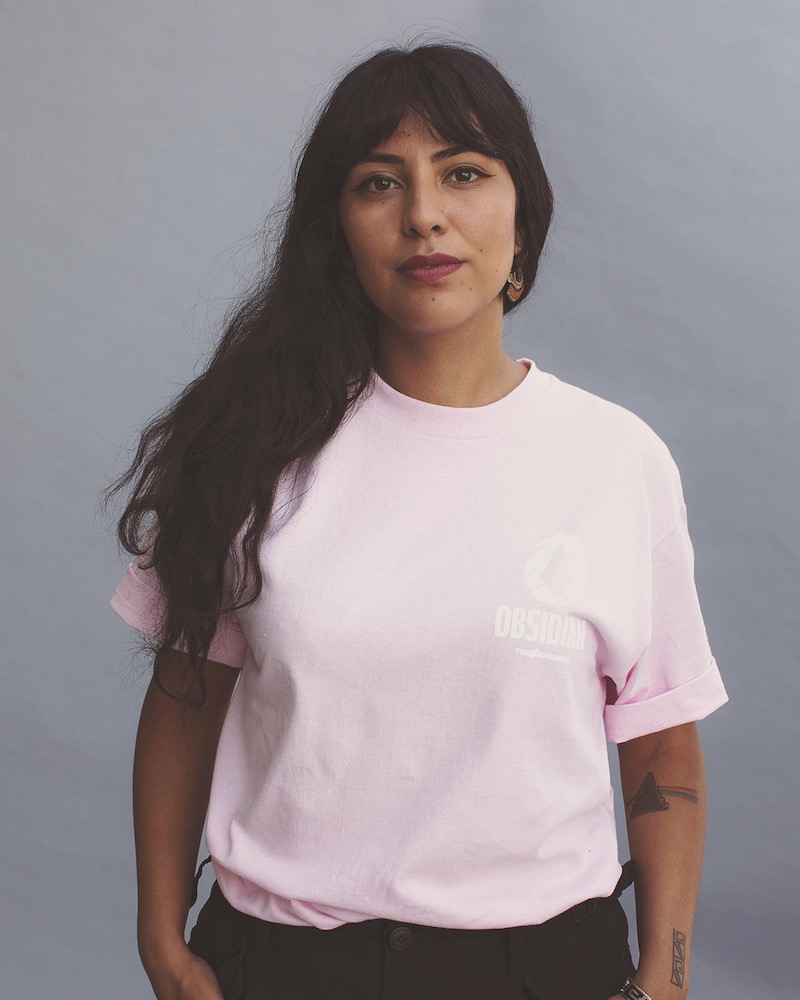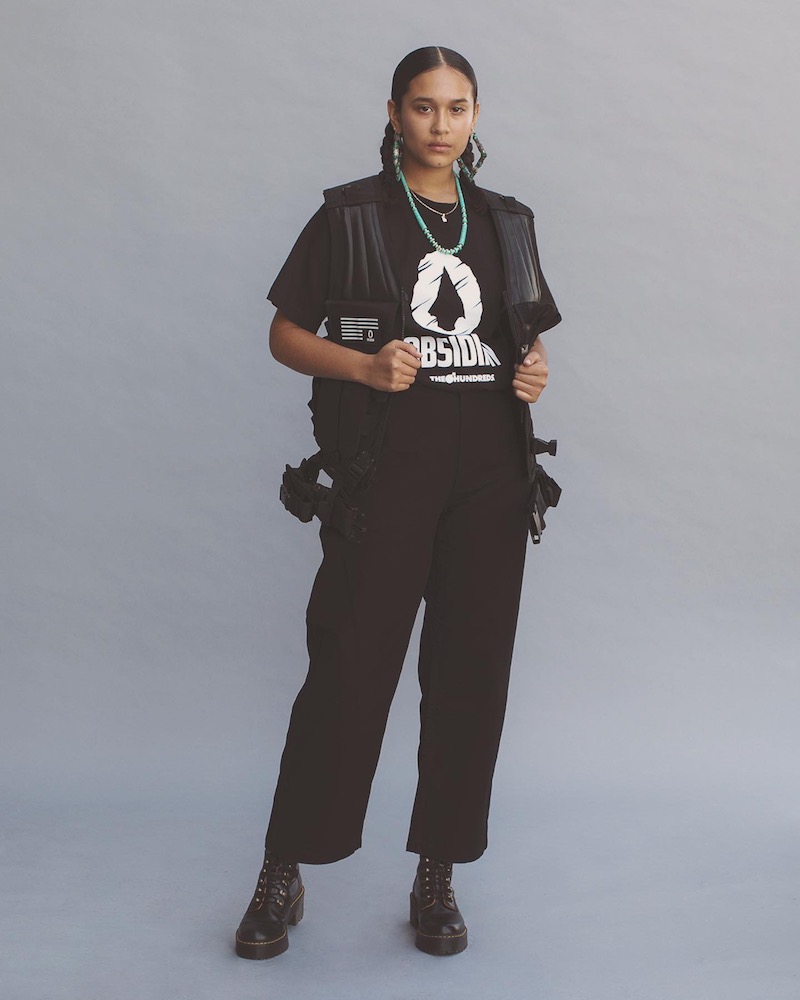 Modeled by (in order of appearance): Nataanii Means, Yaz, Sara Fernandez, Tochtlita, Haatepah, Glenda Hernandez-Quesada, Rebeca Nuñez, and Xahil Mcdonald.
Photographed by Bobby Hundreds
***