Once again, The Hundreds brings you the "Code" HEX wallet for iPhone 4/4s users. If you noticed with our initial run of the collaboration, we employed the Red, Green, and Blue colorways that make up RGB – referencing the web part of our brand and business. With this second installment, we offer the CMYK color variation to play off the print side.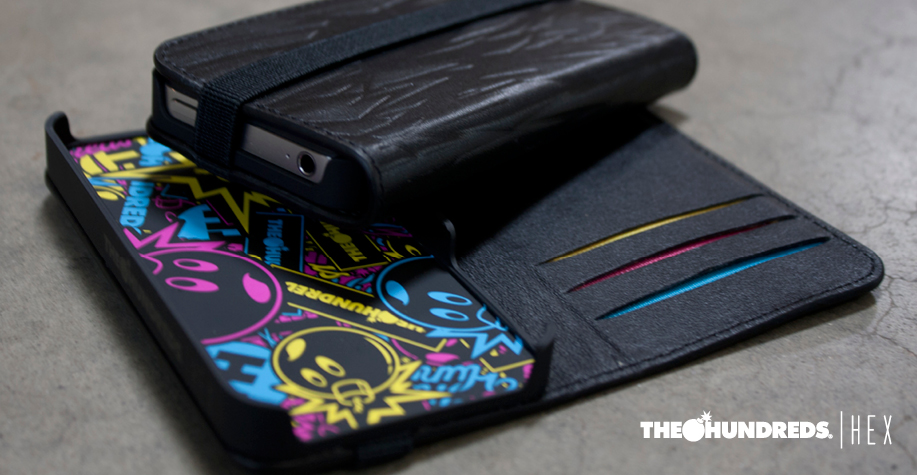 The Hundreds x HEX Code Wallet is constructed of genuine-leather with a redesigned and reinforced molded bed that keeps the iPhone 4/4S snug in place. The interior of the wallet features The Hundreds' signature Adam Bomb logo patterned in CMYK (cyan, magenta, yellow, and black) coloring, three card slots to hold I.D., credit cards, or a bus/subway pass, while the rear has a cash pocket for easy access. The exterior aesthetic has a cover flap with elastic band to keep items safe and in place along with a custom, tonal debossed "JAGS" pattern, also a signature of The Hundreds branding.
Joining an already established line of street-ready techcessories, the The Hundreds HEX x Code Wallet is now available for $54.95 at ShopHEX.com,The Hundreds retail locations and online shop.