The Hundreds is excited to announce a limited-edition collaboration with pioneering West Coast hip-hop label Death Row Records, launching on November 14. This is a passion project for Ben Hundreds, who says:
"The Hundreds X Death Row is honestly like a dream for me. I grew up listening to The Chronic, Doggystyle, and All Eyez on Me, so when the opportunity presented itself, there was no way we weren't doing this project. Though simple, this collaboration is an obvious homage to what defined my youth, and the music that inspired me to pursue street culture. What you're getting is an unfiltered look at true O.G.s who shaped West Coast culture as we know it, teamed with a brand dedicated to telling that story."
This truly West Coast collaboration with the groundbreaking Death Row Records brings a limited edition capsule collection including short sleeve T-shirts, long-sleeve T-shirts, hooded sweatshirts, a coach's jacket, and a beanie. The capsule will be available through The Hundreds' flagship locations (THSM, THSF, THNY), authorized stockists (listed below), and the Online Shop on November 14.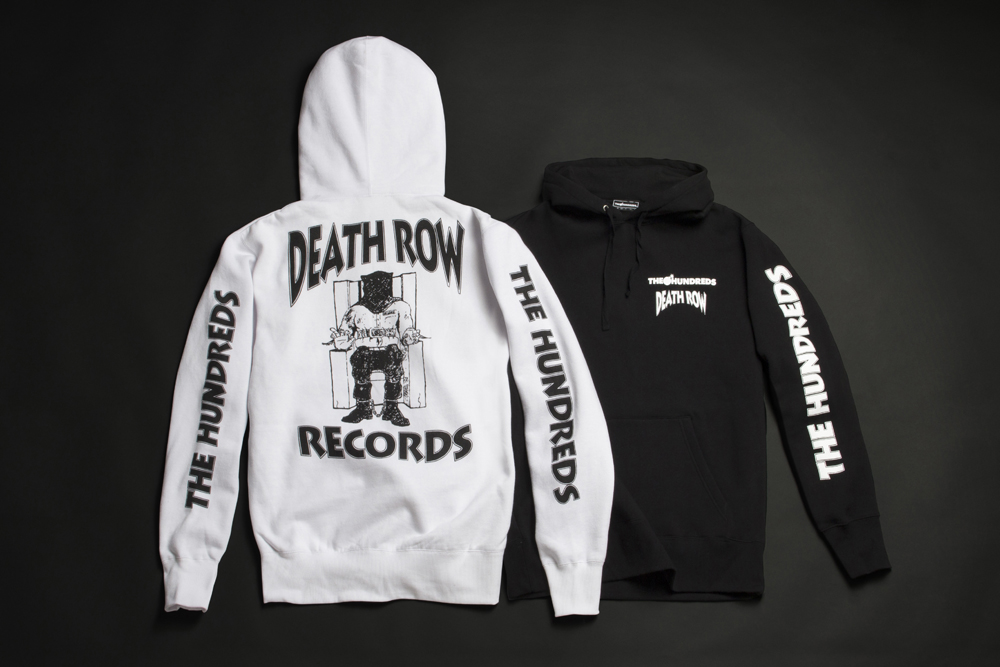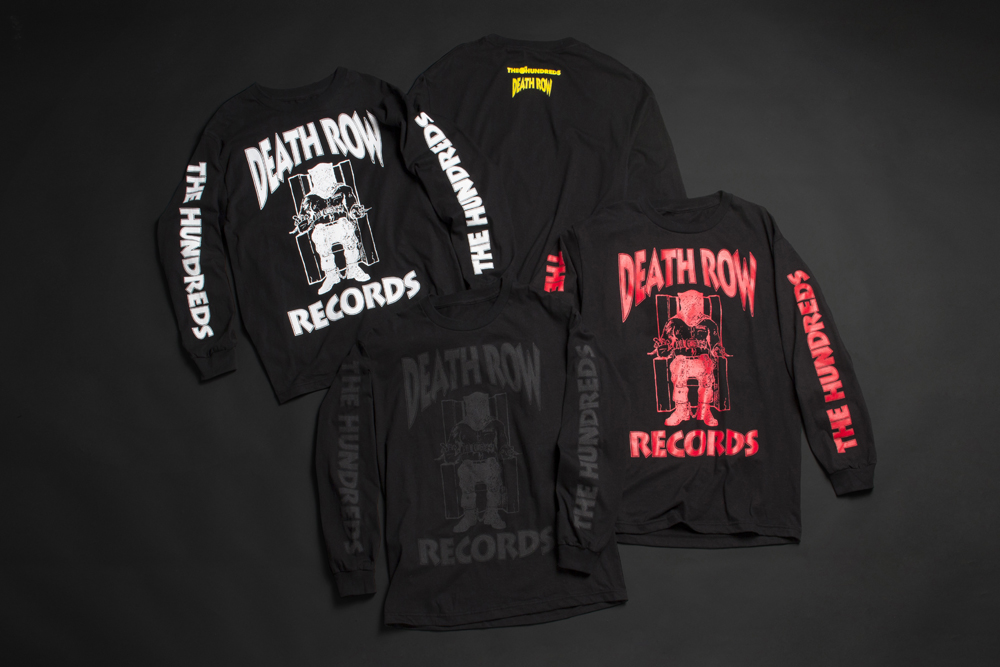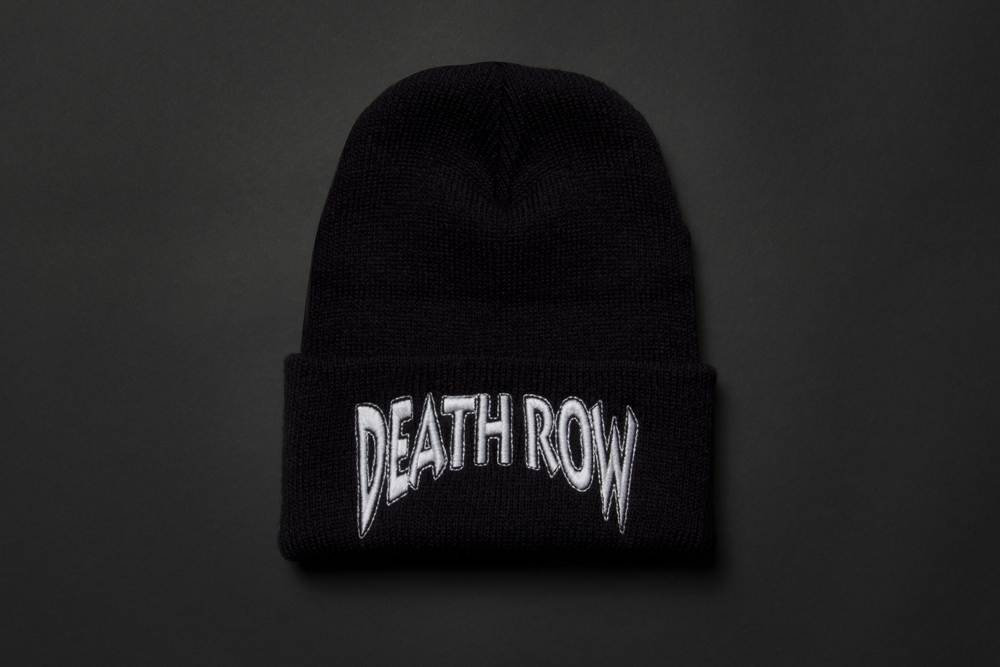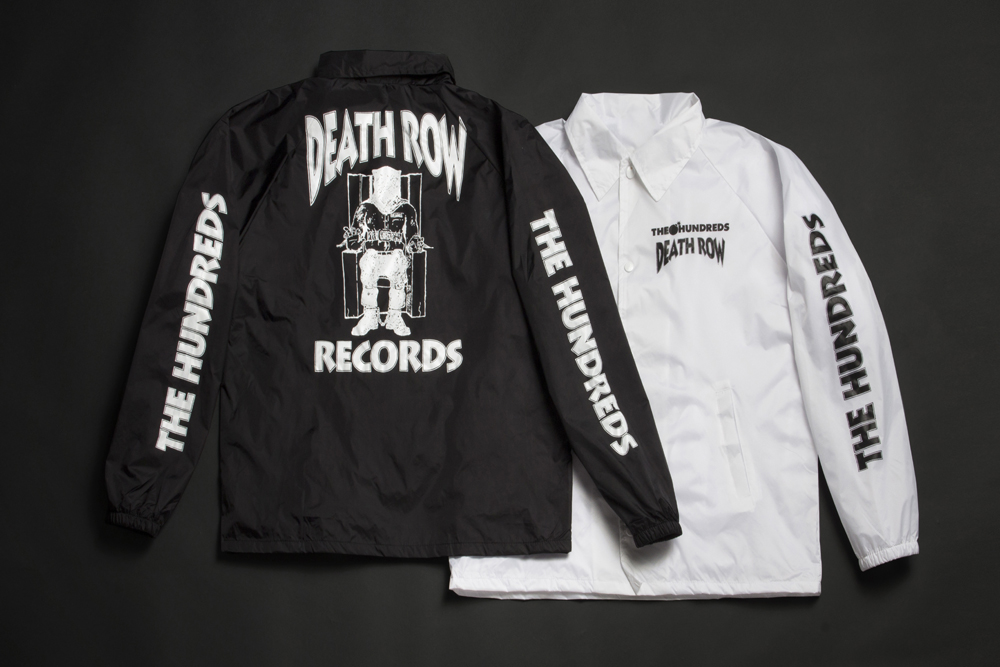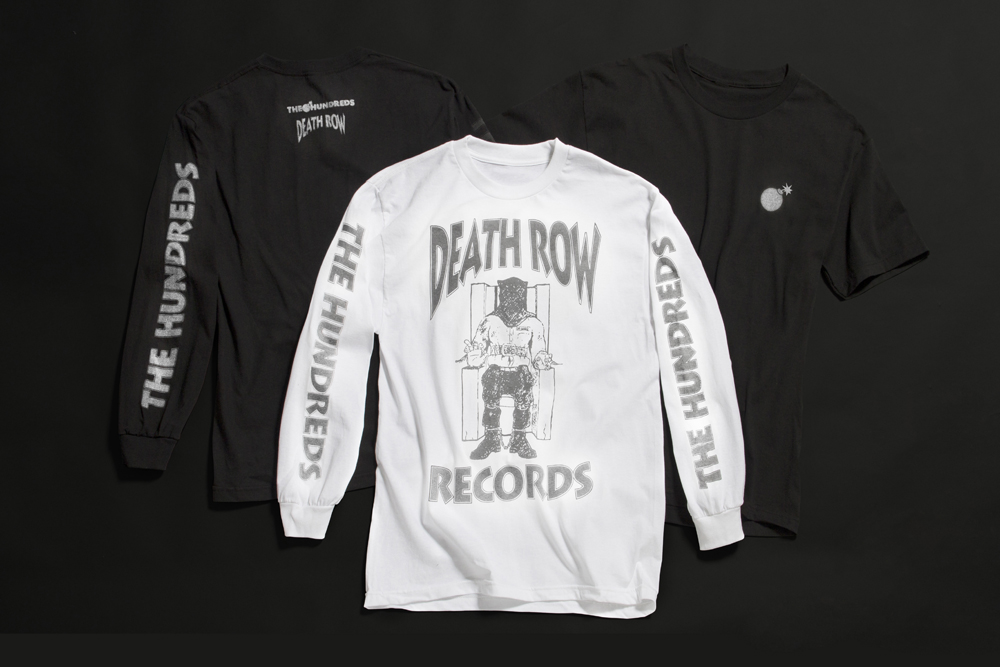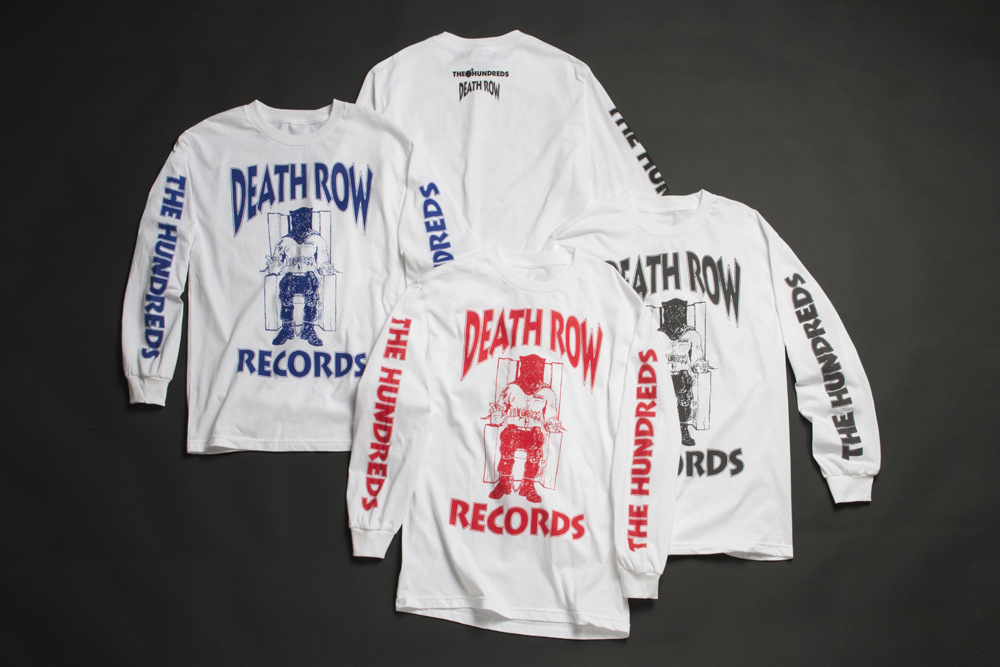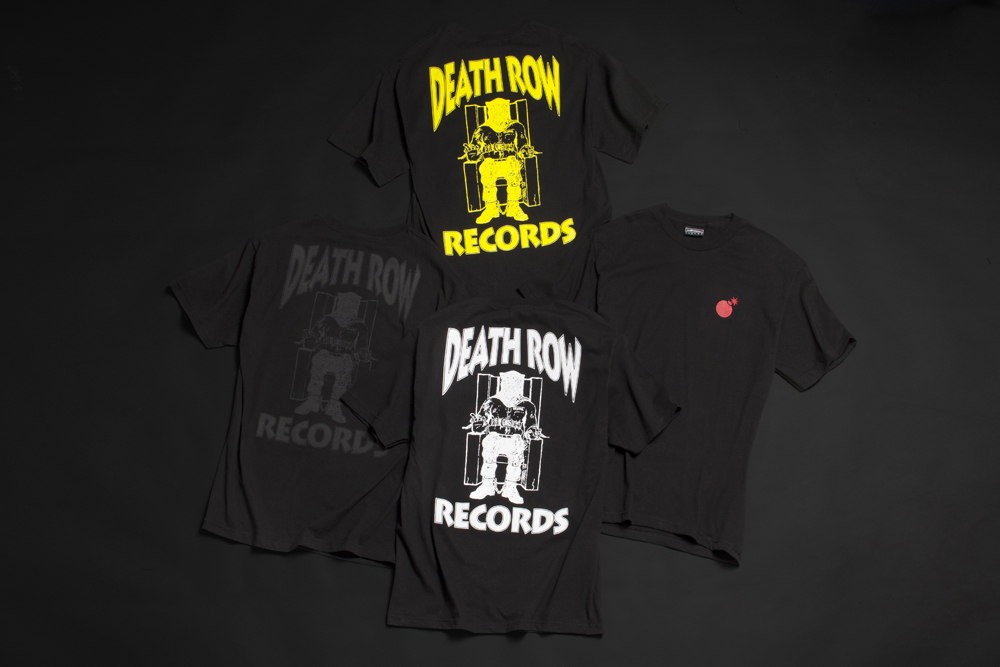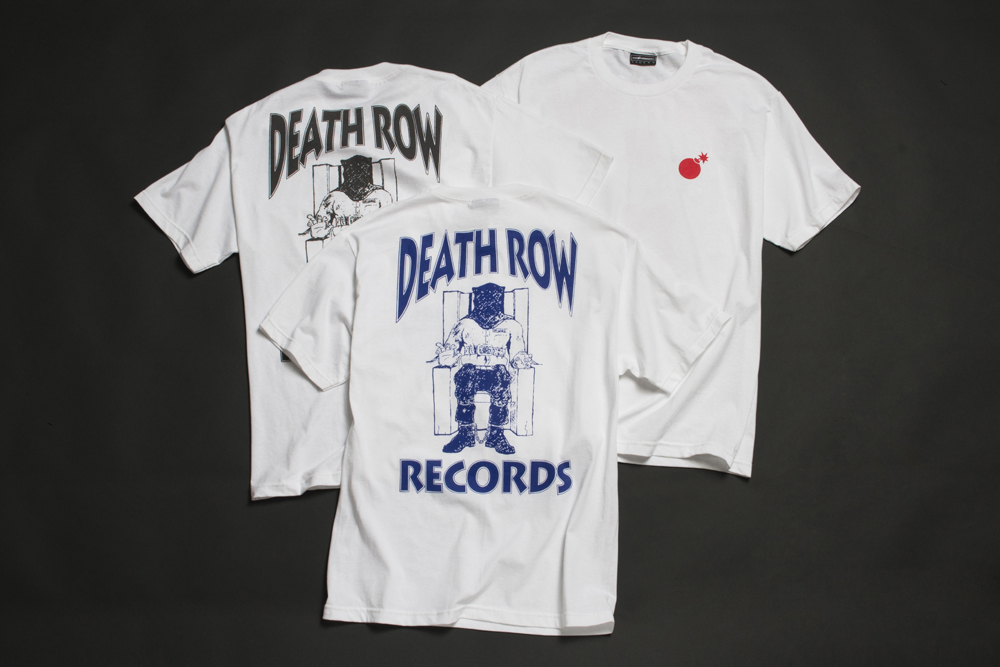 Domestic:
12AM Run – Las Vegas, NV
5 & A Dime – San Diego, CA
Alive & Well – Seattle, WA
Blue Tile Skateboards – Columbia, South Carolina
Bodega – Boston, MA
Brooklyn Projects – Los Angeles, CA
Clockwork Skateshop – Macon, GA
Cream – Norfolk, VA
Fast Forward – Austin, TX
Fice – Salt Lake City, UT
Jack's Garage – Huntington Beach, CA
Major – Washington DC
Moda 3 – Milwaukee, WI
Next – Cleveland, OH
Oneness – Lexington, KY
Premium Goods – Houston,TX
Sneaker Politics – Lafayette, LA
Sneaker Politics – Metarie, LA
Social Status – Atlanta, GA
Social Status – Charlotte, NC
Social Status – Greensboro, NC
Social Status – Raleigh, NC
Social Status – Pittsburgh, PA
Southside Skatepark – Houston, TX
True – San Francisco, CA
True East – Walnut Creek, CA
International: 
Netherlands:
Freshcotton.com
Ben G – Amsterdam
Belgium:
Panthers – Brussels
Sweden:
Caliroots – Stockholm
United Kingdom
5 Pointz – Bristol
Chimp – Leeds
Spain:
Canon – Zaragoz
Tommy Gun – Barcelona
Japan:
Afternote – Shinsekai
Proof – Kyoto
Five Star -Amemura
Norway
Oslo Skateshop – Oslo
Australia
Beyond – Perth
Fast Times – Highpoint
Sure – Melbourne
Laced – Brisbane
Sneak & Destroy – Broadbeach
New Zealand
Loaded
Greece:
AYCE – AthenS
Switzerland:
Cromwell Clothes – Zurich
Brazil:
Outlawz – Rio De Janeiro
Guadalupe – Sao Paulo
Hoods – Sao Paulo