Every so often, I find a random detail about a random collaboration or a random graphic and end up getting stuck on The Hundreds Blogs for hours. Truth be told, the detail I was originally hunting for could probably be found in ten minutes but searching through The Hundreds Blog is like a labyrinth of art, music, culture, and a bunch of weird no-context blogs published by Bobby in 2011-12.
The blog is literally the best point of reference for anything The Hundreds related, a treasure trove of interviews with tons of musicians and founders, chefs and designers, and a little bit of everything in between. But my personal favorites in the archive are the artist blogs. Covering all types of artistic styles, there are so many great artist interviews, gallery coverage, and check-ins with some of the world's most gifted up-and-coming artists.
But there are a couple of stories that have a permanent spot in my reading rotation. Writer Mike Steyels caught up with artist Gian Galang where he described "honing in on anatomy" to find the balance between movement and art. Dutch illustrator KWILLS sketched his 10 favorite sneakers for us back in 2016. It's one of my absolute favorite blogs. The sketches are both simple and intricate, they make you feel like you're sitting next to KWILLS at a diner while he's drawing sneakers on a napkin. Zio's interview with Mexico-based street artist Curiot tells the tale of every Mexican-American's dream, moving back to Mexico. Curiot talks about taking a chance on himself and embracing traditional Mexican folk art while giving us a peek at his colorful and expressive murals. DirtyRobot blurs the lines between streetwear and cyberpunk with his illustrations. Please direct your 11:11 wishes towards the ultimate wish: the world needs a DirtyRobot anime! And writer Senay Kenfe's interview with the king of graffiti, Blade, touches on the New York graffiti revolution of the '70s, transitioning from trains to galleries, and the work behind his everlasting legacy.
MYTHOLOGICAL PEOPLE :: BLADE, THE KING OF GRAFFITI By Senay Kenfe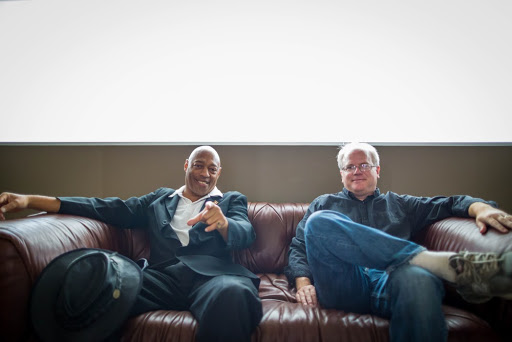 "It's strange actually, I was on the cover of Sotheby's. I saved it, actually, because nobody would believe it. I was very honored to be on it. People were actually acknowledging graffiti in Europe and it's finally getting some acknowledgment here, but I'm doing it as the graffiti person, not the street artist person."