Here are some final stories from this past weekend's The Hundreds Warehouse Sale here in LA.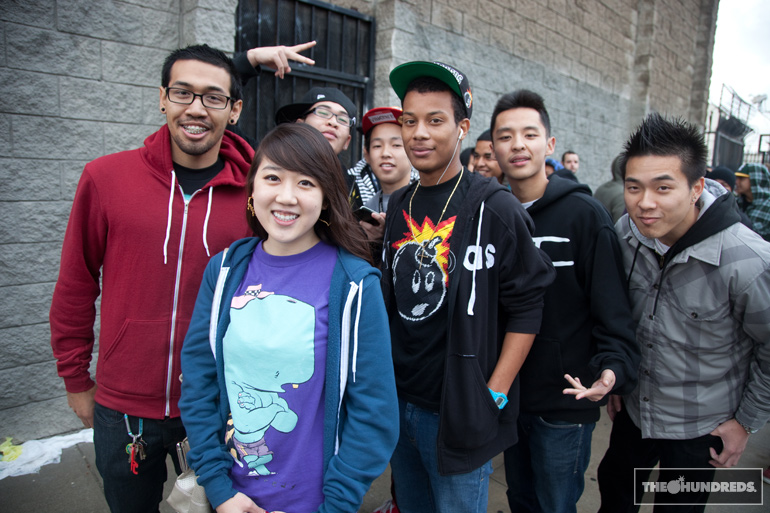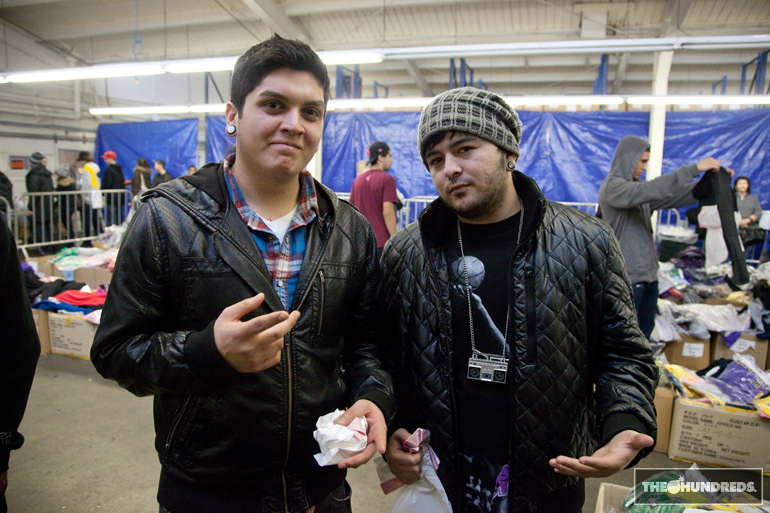 You remember the "OMG YOU WERE BORN IN THE '90s?!" game we started at the SF Warehouse Sale? Well, the game continued here in LA and this girl was by far the clear-cut winner:
These guys had the illest style of all. I told 'em we definitely need more customers like them. Thrashin':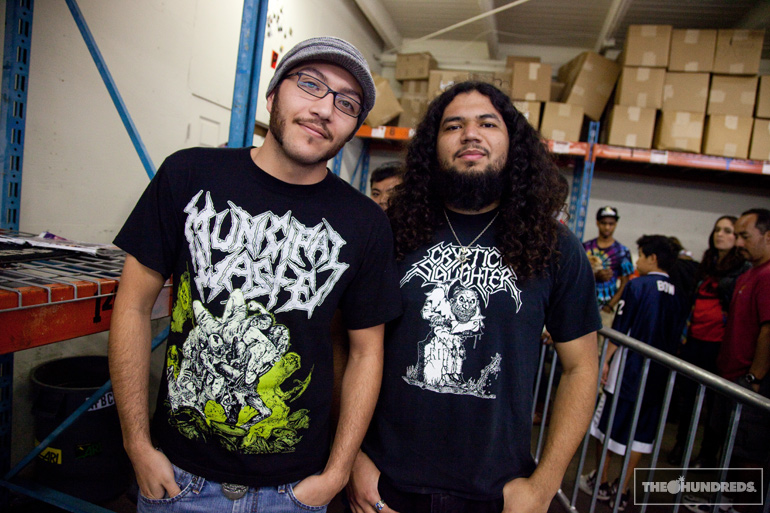 Dude on the right (with his bro and sis) parked in my space, then had the nerve to call me out on Twitter for blocking him in! But it's the Holidays, all is forgiven.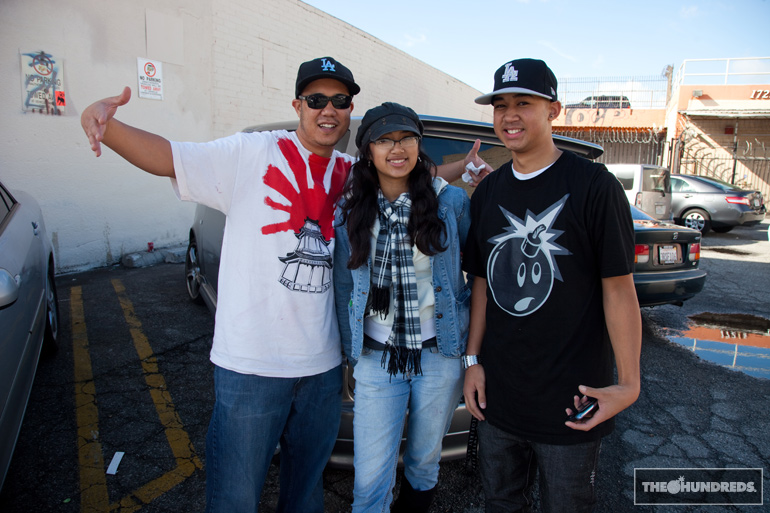 Plenty girls at the sale. If they were by themselves, most were shopping for brothers or boyfriends. Like the girl on the left, her man's been in Afghanistan for the past year and is about to come home for the Holidays. So she'll take care of him with some TH gear and reload him with some kicks since he's a sneakerhead.
She said the hardest thing she's ever had to do was saying goodbye to him before he left. He's already suffered an explosion, flying 8 feet in the air, hospitalized, then right back into action. Props to him and all our soldiers fighting valiantly abroad. Come home safely!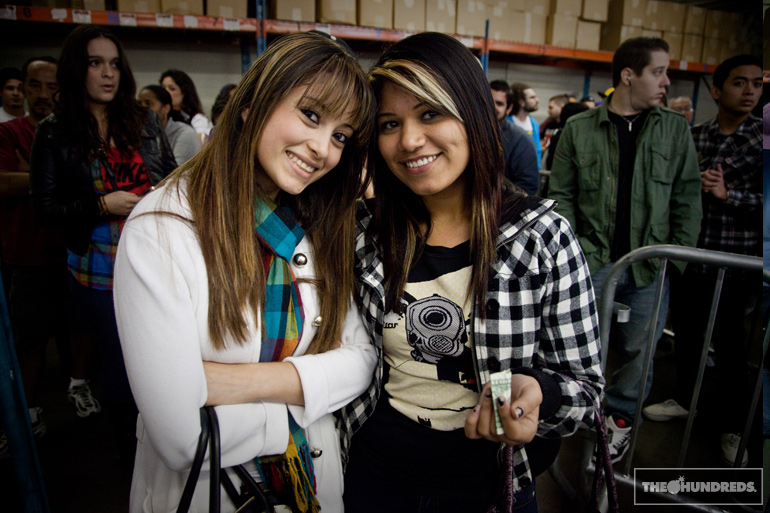 Not ALL the girls were shopping for others though. These 2 were here by themselves, shopping for.. THEMSELVES. Considering we don't make any women's apparel, that was cool.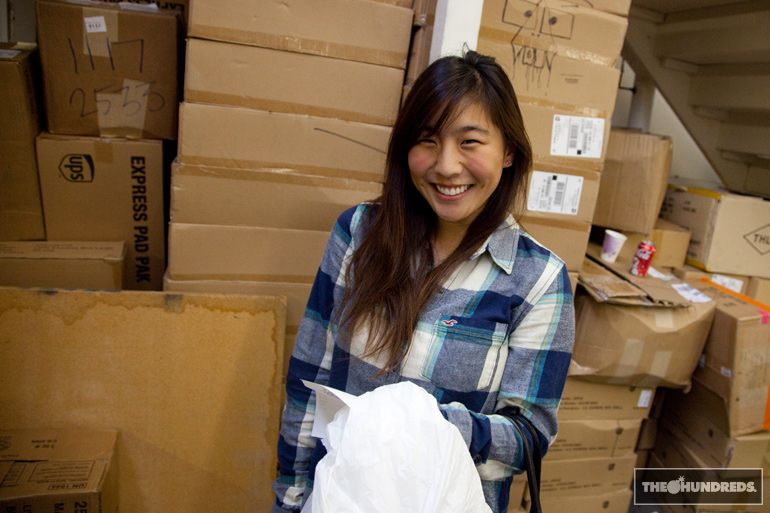 I asked almost everyone where they came in from. San Diego, Miami, Santa Barbara,… this girl's answer: "Over there" and pointed at the entrance. Awesome.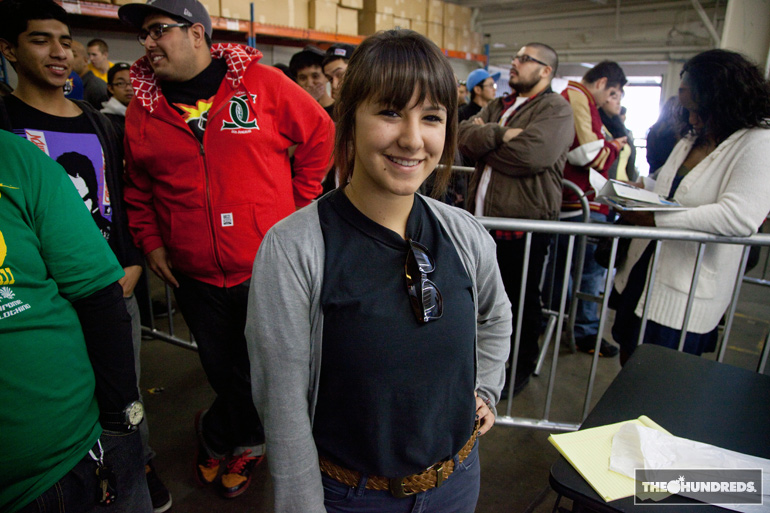 We were bumping TH music the entire weekend: Pac Div, Alex Spit, Dom Kennedy, Morrissey… At one point, Nas was on the speakers and I asked everyone who it was. Nobody had a clue, except 1 dude at the back of the line. That was a little disheartening.
But these K-town locals knew what was up. The one in the middle said he's an aspiring rapper so I asked him who his favorite emcees were, half-expecting to hear Kanye West or Wale, you know, the usual. But he said "Dr. Dre," then proceeded to tell me why nobody beats Dre and how he can't wait for "Detox." I've always felt that my generation was the last to experience real music and fashion, but also thought I was just being the bitter old guy for claiming that. But these guys all confirmed that their era's culture sucks: "You guys had the best music and clothes."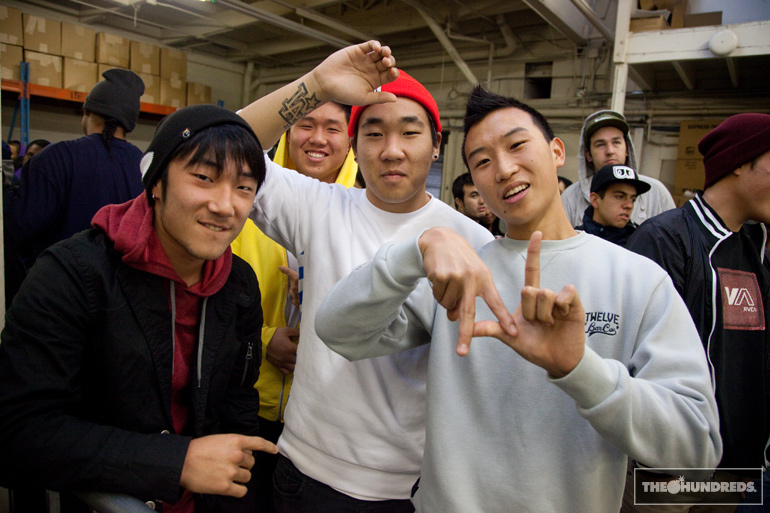 I don't remember any good stories from these guys, but that sweatshirt reminds me, support the Keep A Breast foundation!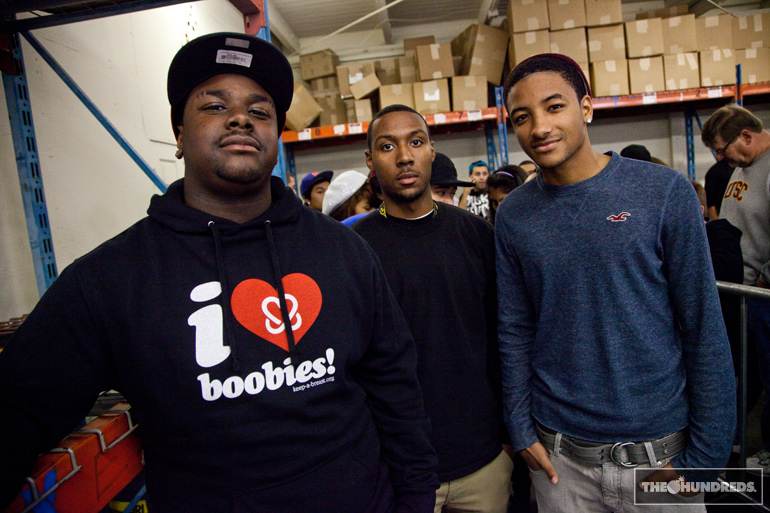 I love seeing vintage TH. Lots of kids said they've been down with The Hundreds forever, but could only name pieces from a year or 2 back. This sweatshirt was the first time that Adam Bomb was ever used on a piece of The Hundreds clothing. His response: "For life!"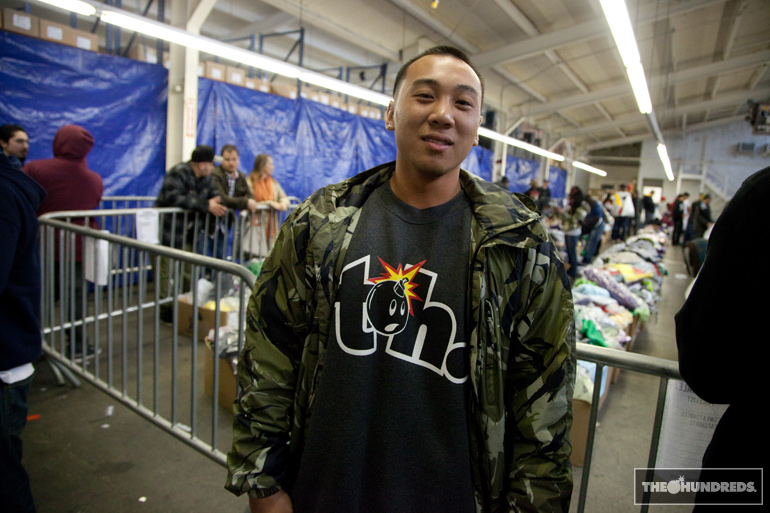 See you all next year.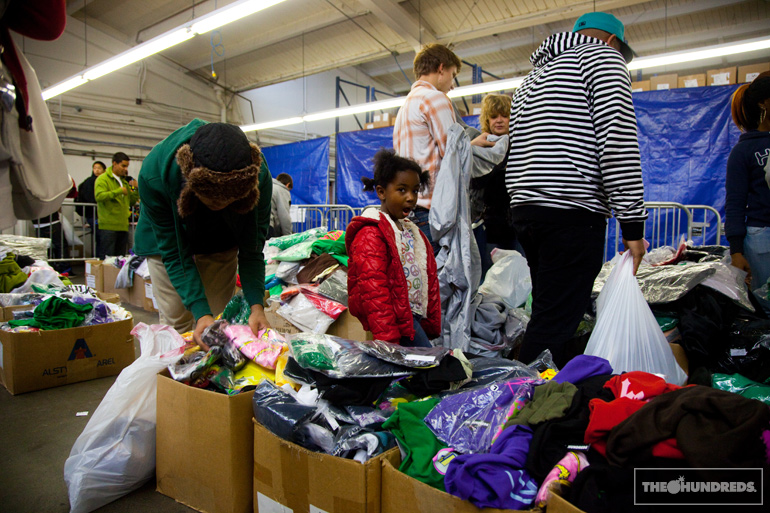 by bobbyhundreds