So much to blog, so little time. Steven Harrington is the man responsible for that mural behind our ramp at The Hundreds Homebase. It was pretty frustrating for the artist to sit there and paint while everyone else was taking turns chopping up the half-pipe, so now it's his time: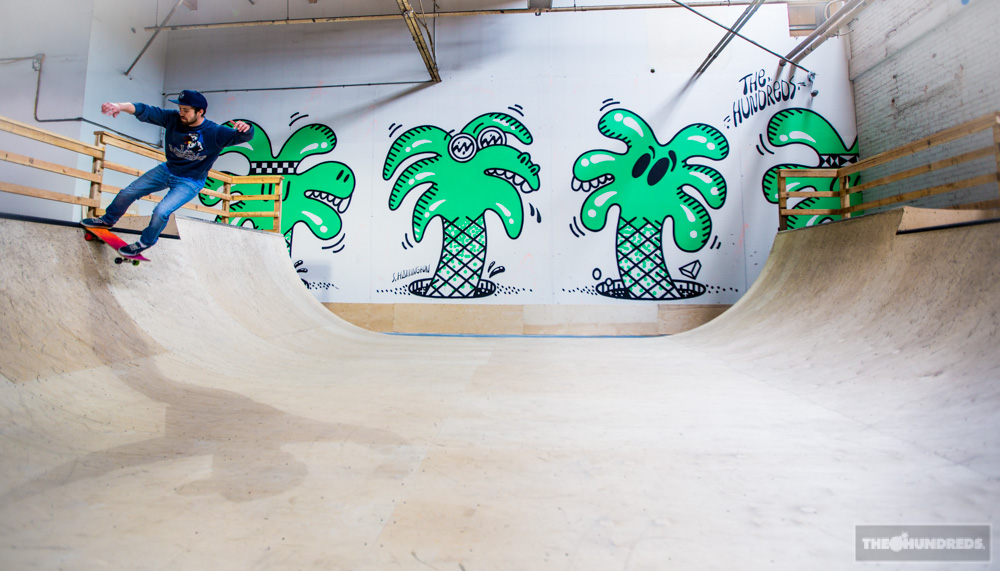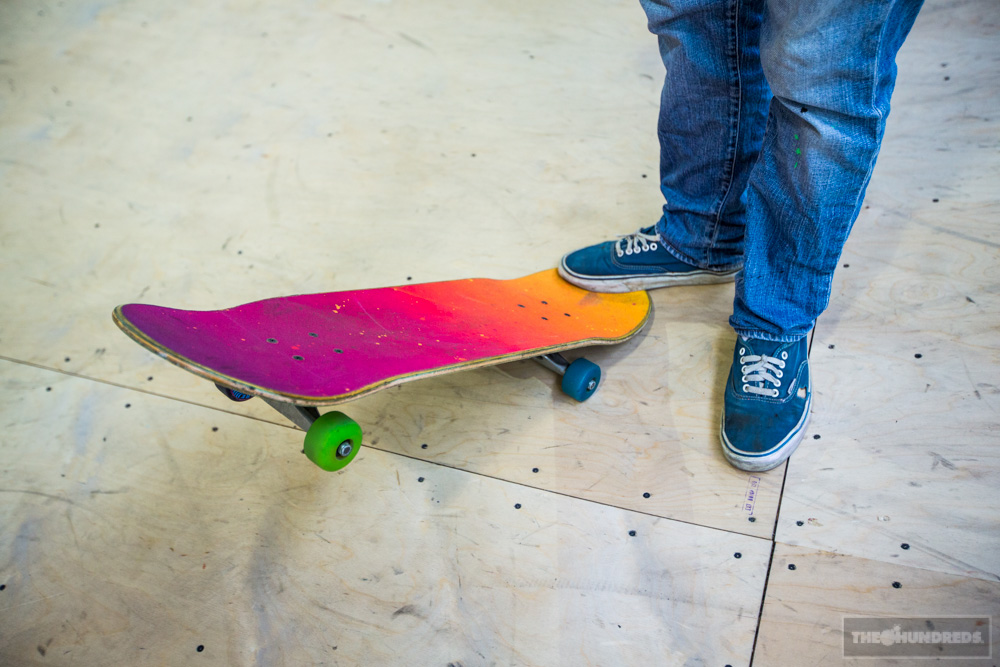 Jessie Andrews with that manual stimulation.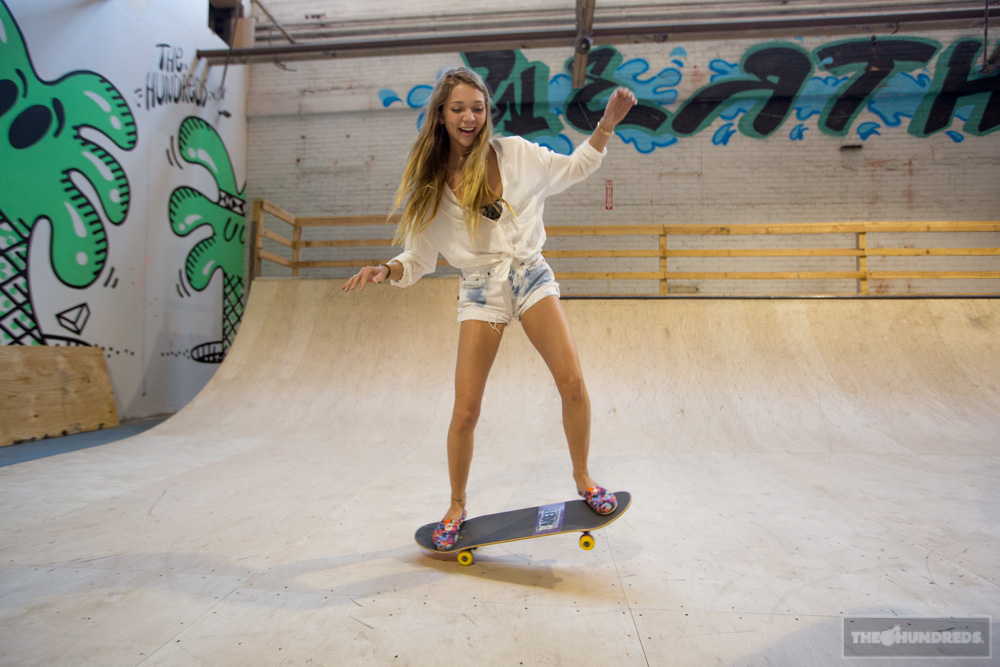 CBG's album drops the Tuesday before 4/20. This is your first look at our official collaboration t-shirt with the Chill Black Guys: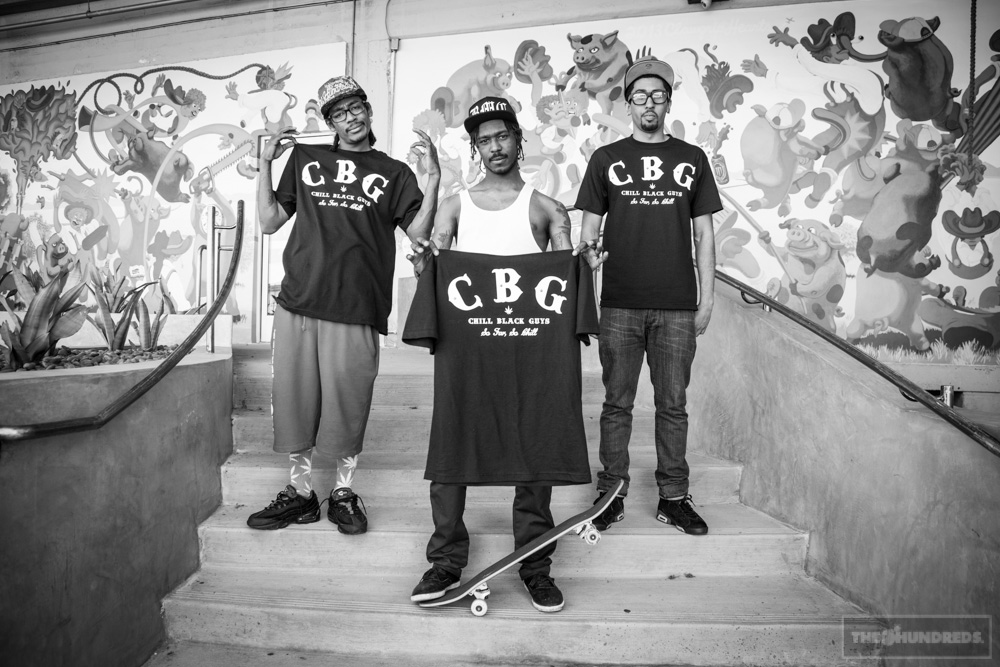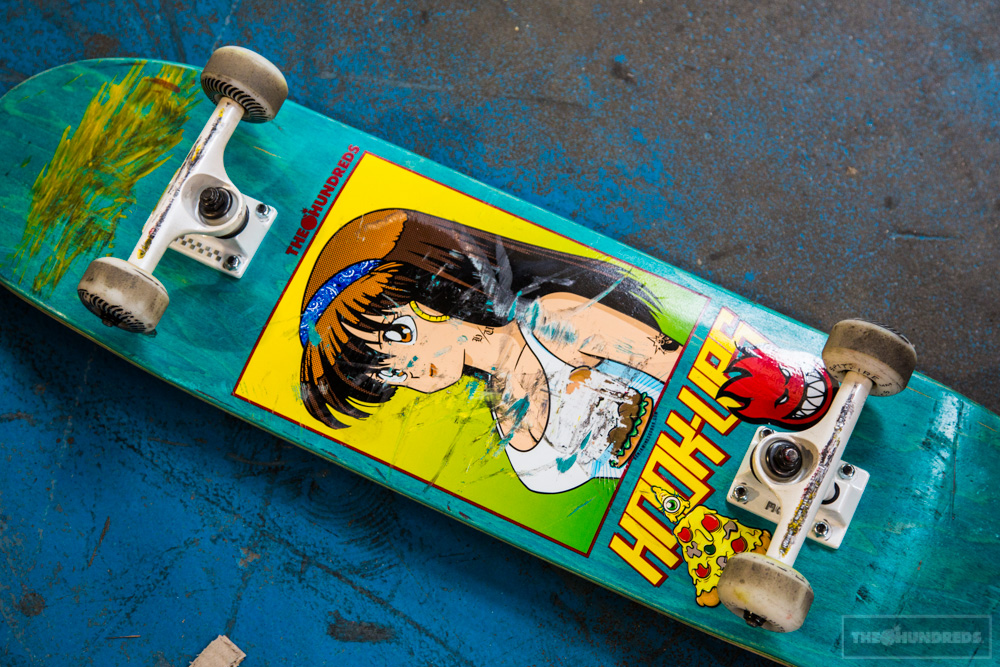 Jay Ughh drops in: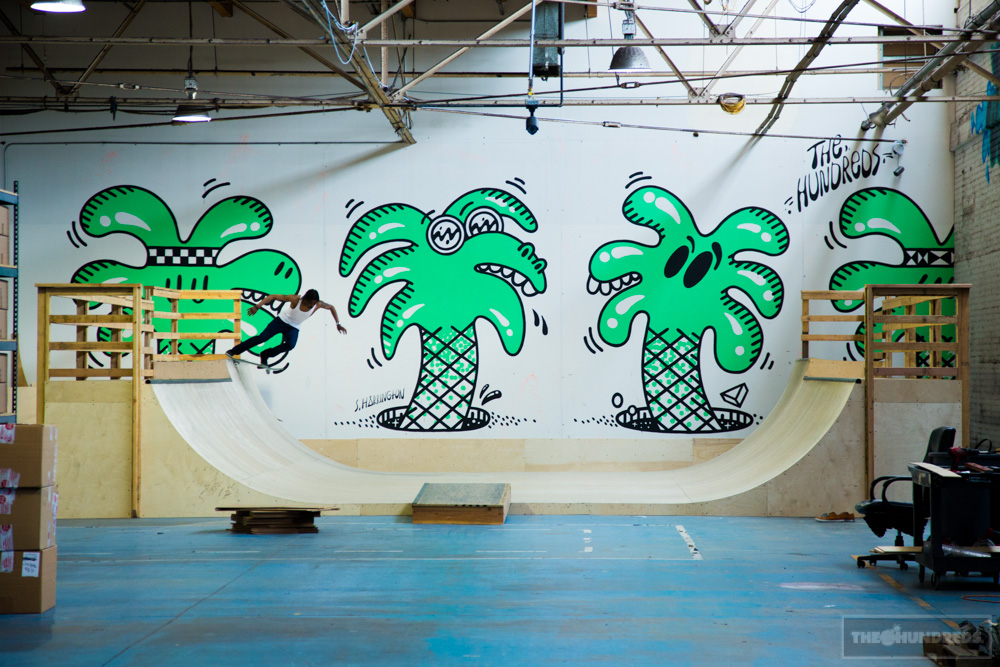 Bad News Brittany's back.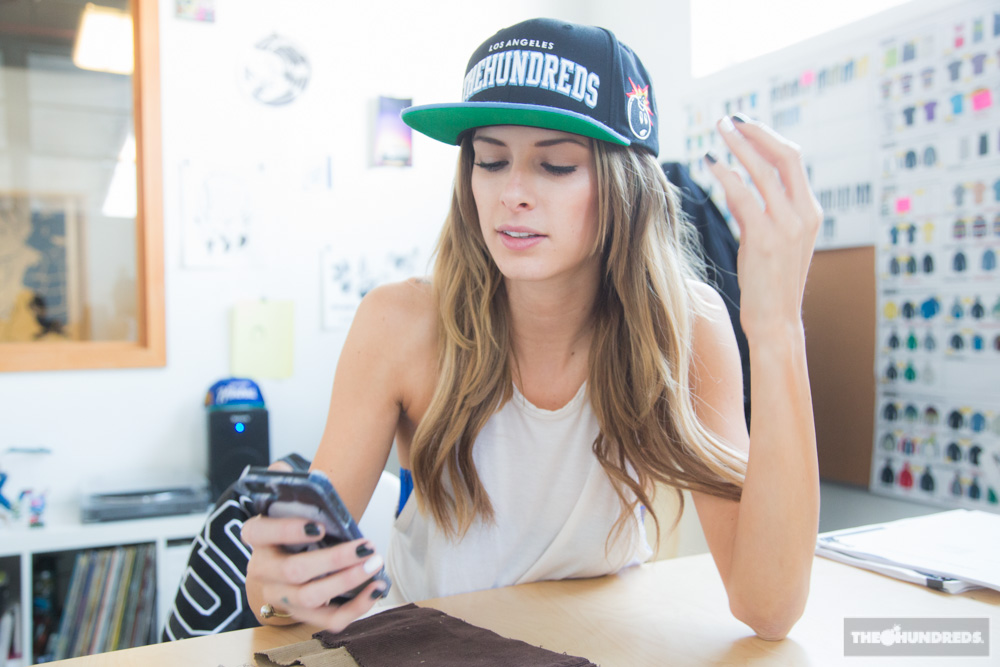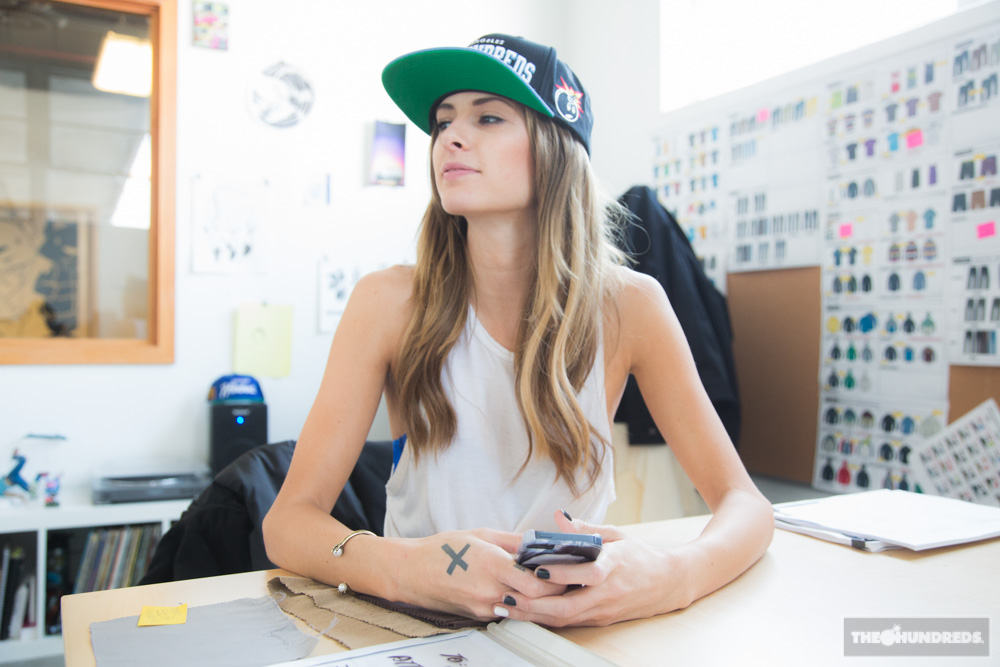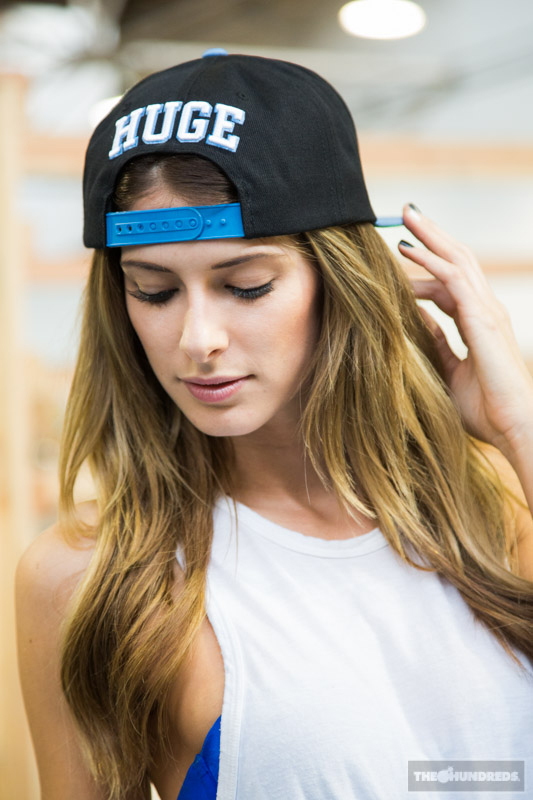 Now you get why I call her Bad News.