Another white girl rapper. That's what I think. Really though, another white girl rapper? After Kreayshawn and Iggy have passed through our doors, after Azealia sneered at the influx herself in our last issue. What makes Nova Rockafeller any different?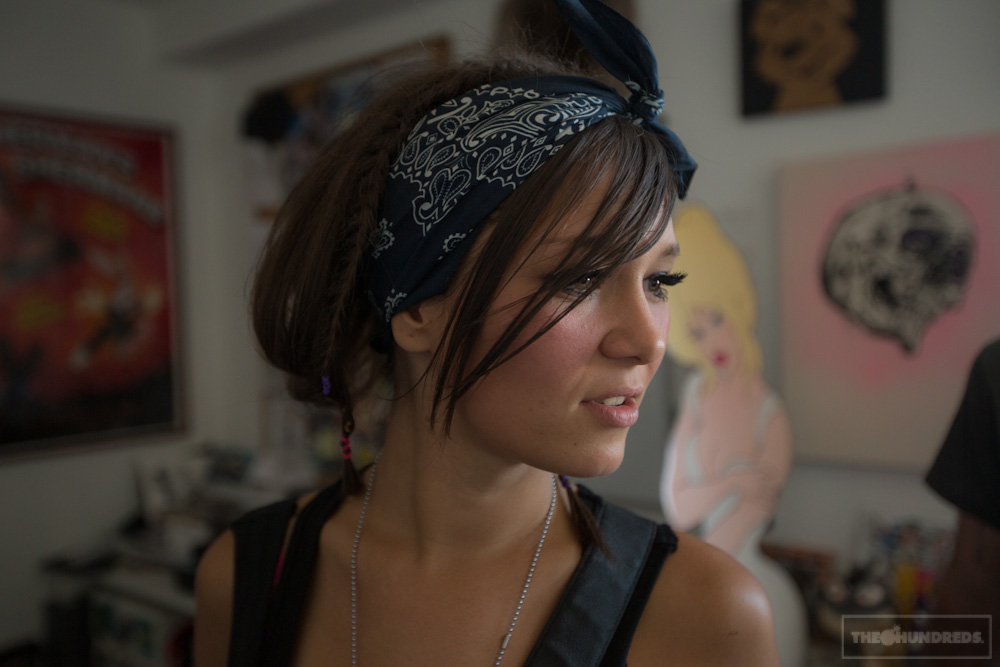 Well, if we're simply honing in on the label, sure. She's white. She's a girl. But if you were to ask Nova, she'd respond, "I'm just a rapper." For the past 8 years of her life, she's been doing the music thing. The rap thing. DIY… setting up her own touring engagements, performing alongside Killah Priest, RA the Rugged Man, opening for Odd Future and Pharaohe Monch in the Czech Republic, watching over the marketing, handling the books. She writes all her raps (and they are exceptional raps. Say what you want, girl's got flow). DIA… Doing It All.
She's a self-professed product of '90s rock and underground hip-hop, but then of classic film, Woody Allen; she's a craftsman of homemade merch tees, a successful jewelry line, and a natural-born photographer with a damn good eye. But she has nowhere to call home, a nomad songstress pinballing from one urban location to the next. Hailing originally from Edmonton, she's New York, she's Jamaica, she's Los Angeles, wherever her music takes her. And today it brings her here.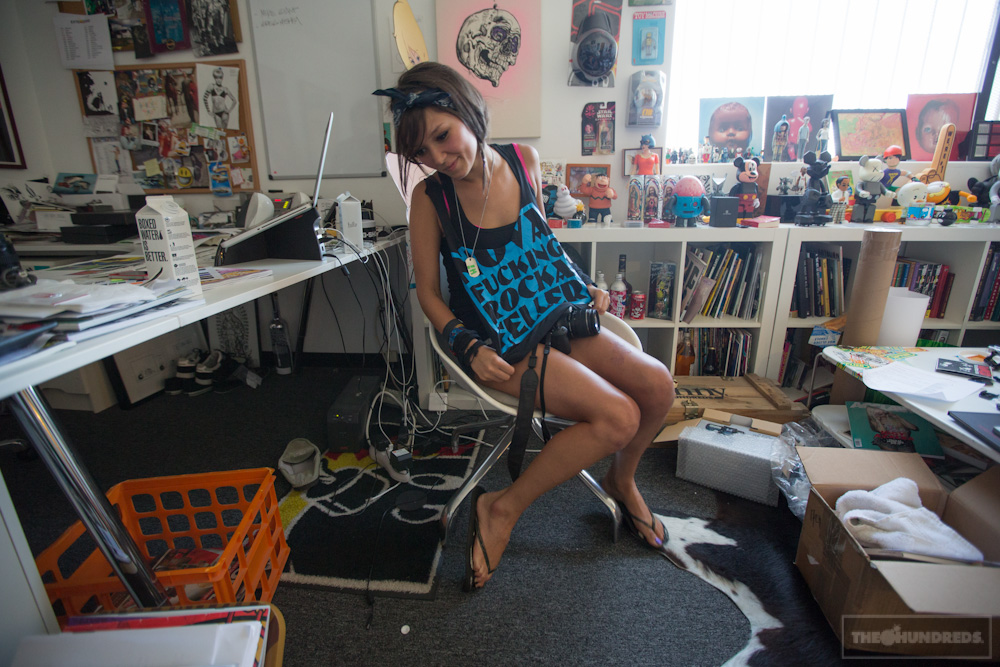 I'm still skeptical. These days I'm not much of a hip-hop fan. You have to be that good to get my attention (I'm sure you feel the same). The act has to live beyond a quirky Youtube video or a catchy hook or a WSHH co-sign. And you have to be that much more special and unique if you're a female. And when you're a white girl? Do we have more enough room?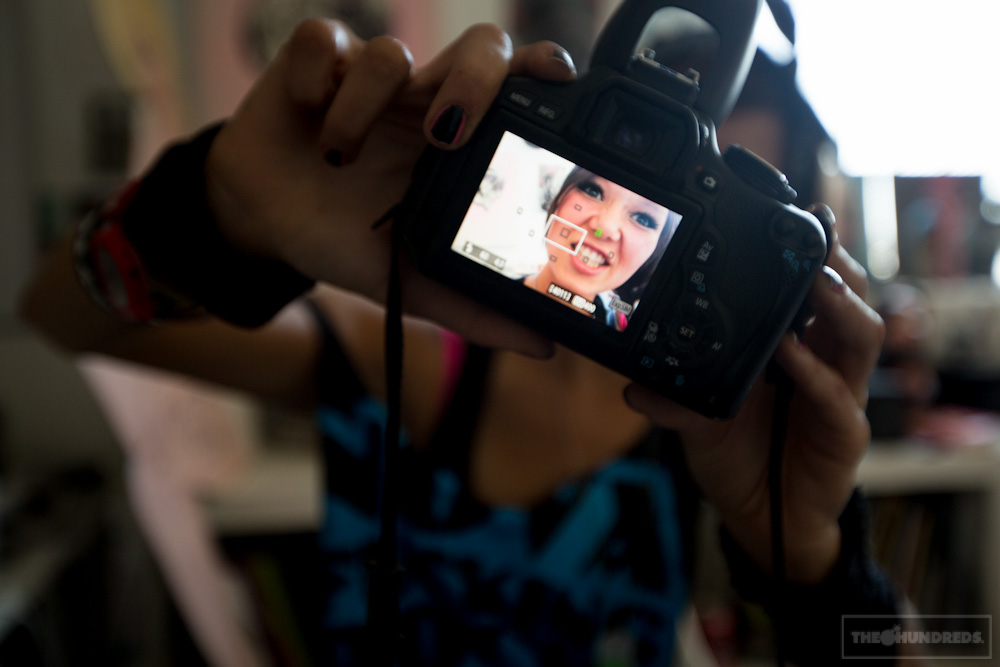 Maybe not. But that's fine, because Nova's in a different room altogether. A room all to herself. At first glance, she's a Hot Topic suburban bopper, a fresh face that's ethnically hard to pinpoint, too many accessories, a free braid, neon undershirt accents. But she talks about punching dudes in the face, Rakim, existing on 3 hours of sleep after a long night. We listen to a few of her songs. Produced by the highly-respected Justin Warfield (She Wants Revenge), they are loud and big, aggressive, grimy, in-your-face and you can't help but like them, and so the music is unadulterated her. This is how Nova is, this is the way she controls the crowd, owns a room, this week having slayed meeting after another with L.A.'s biggest record labels and their executives. Reducing the industry's most famous into silly putty, vying for her signature across the dotted line. In the midst of our meeting, actually, her manager fields a call from one of them. The phone conversation takes him outside for half an hour and upon his return, "I think we just got our first record deal offer…"
Nova explodes.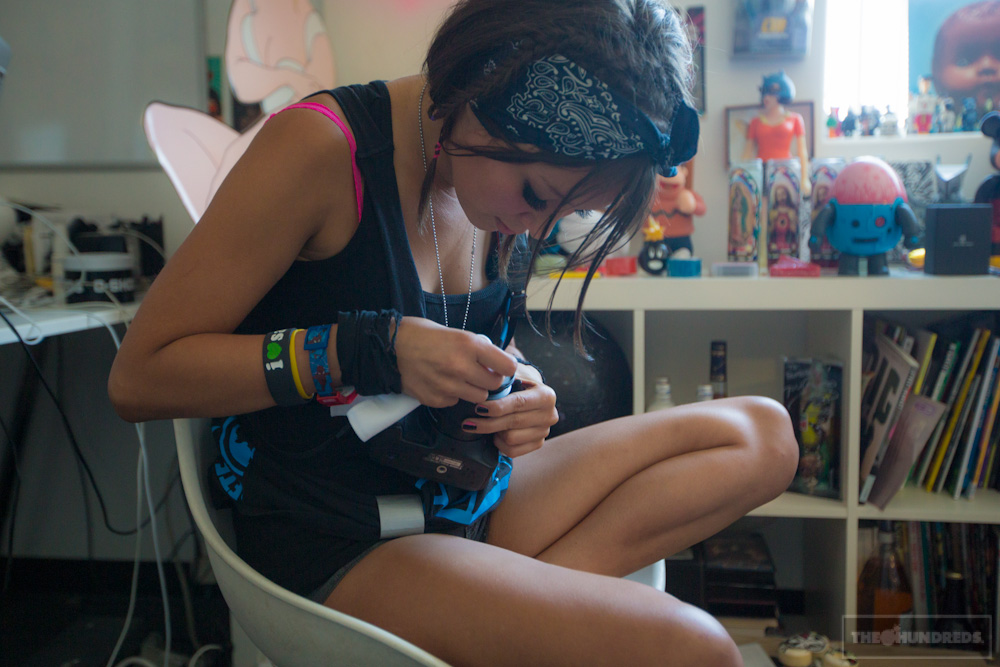 You'll be the judge. Over the next few weeks to months, you will be hearing a lot about Nova Rockafeller. And by this time next year, she won't just be relegated as another white girl rapper. The next white girl rapper will just be deemed another Nova Rockafeller.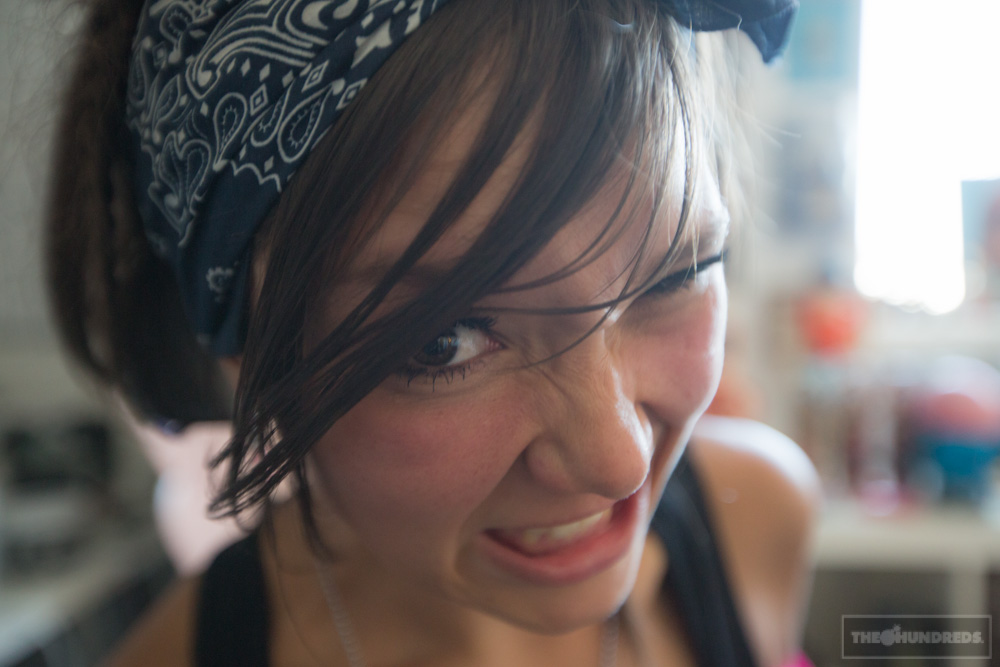 Introducing the world premiere of Nova Rockafeller's latest music video. Produced on a shoestring budget of $200 (80 of which was spent on broken boomboxes), entirely shot, edited, and cut by her friend in the rapper's only 2 free days this month.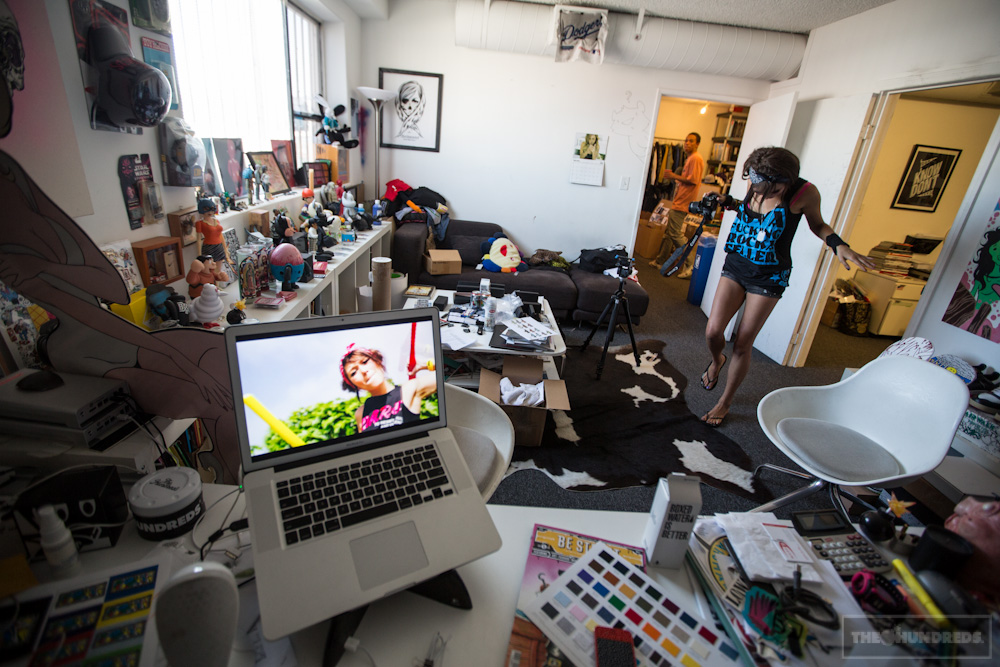 This one's entitled "Batman" and you're seeing it here FIRST:
by bobbyhundreds