Talk about an Indian summer. It's almost October but it feels like the middle of July. Anybody else out there fiending to get into some flannels? I miss my beanie.
Anyways, just another afternoon at THLA. Looks like we're going birdwatching with the Archwood crew.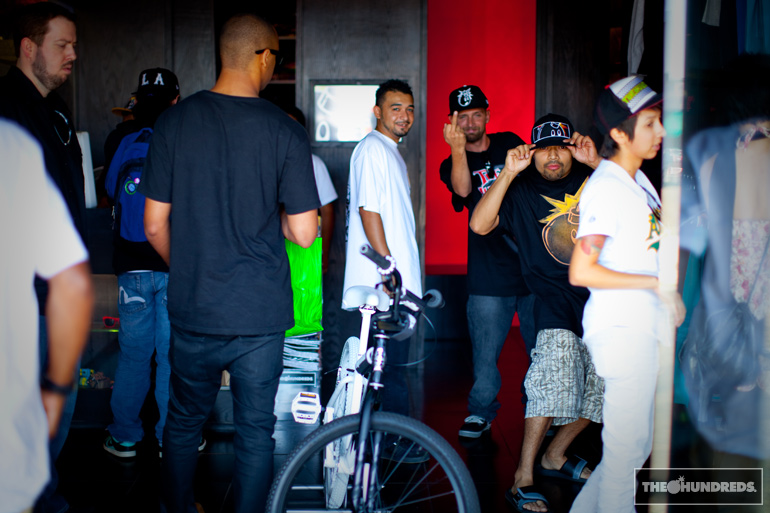 Mr. Ricky Webb of the world-renowned The Hundreds Skate Team.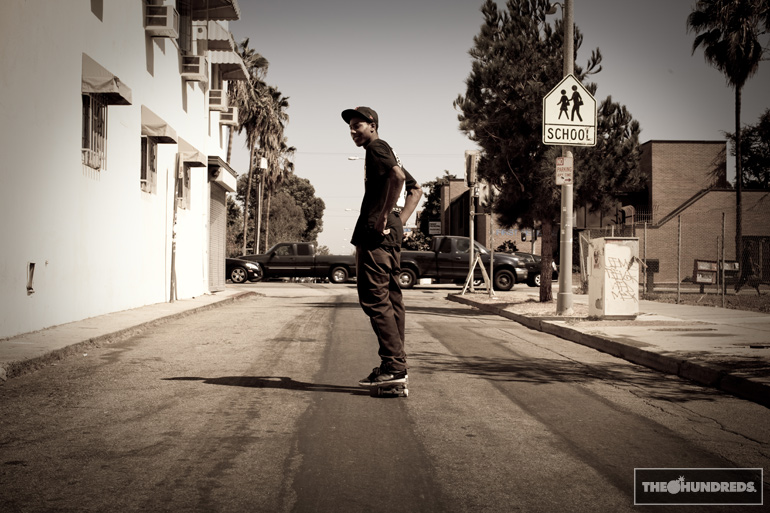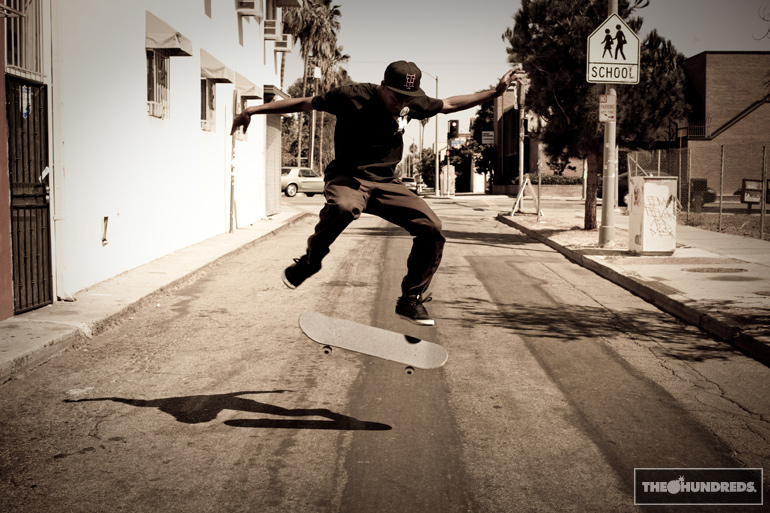 Rosewood Ave. is a thoroughfare for all kinds of transportation. Jason pulls up on a motorcycle..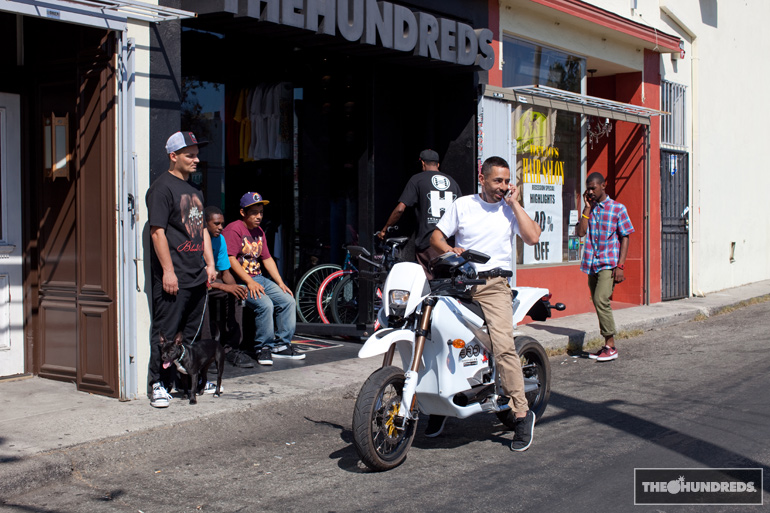 An ELECTRIC motorcycle… hmm got mixed feelings about this one. As Jason admitted, everything that's visceral about the traditional motorcycle is missing, …that guttural roar for starters. This thing is dead silent. It turns on with the flip of a switch and there are models that can hit up to 90 mph. I think it'll set you back about 7 G's.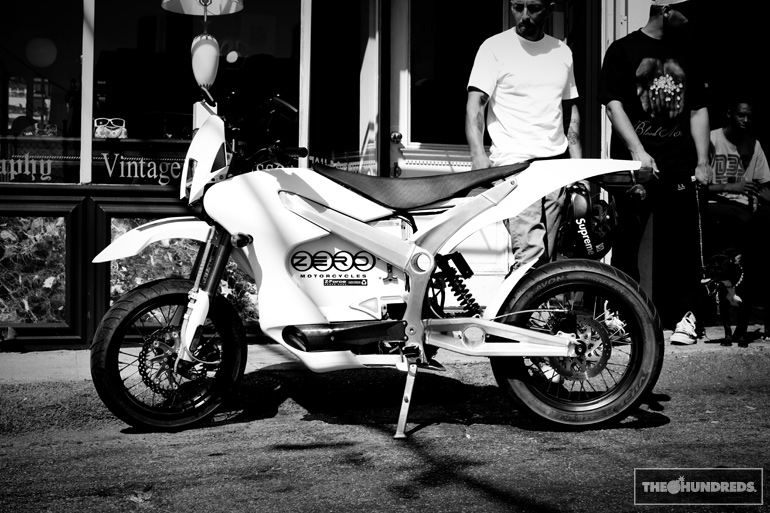 Julian's TH x SE 26″ PK Ripper is also pretty quiet. But his outfit is NOT.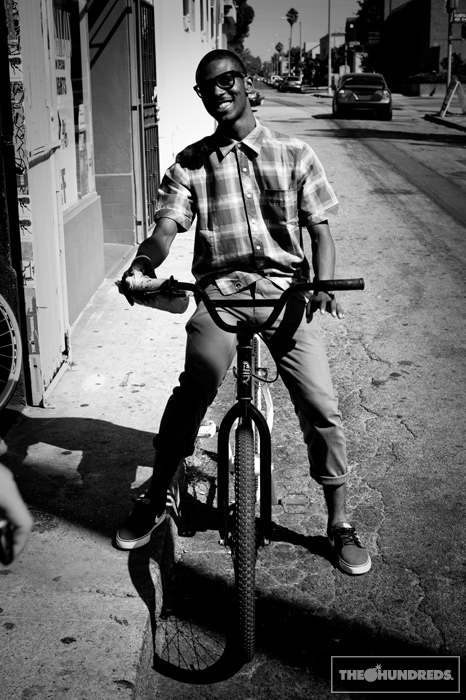 Kimball and Nick Tershay aka Nickavelli aka Nick Diamond aka Nicky Diamonds (Diamond Supply Co.)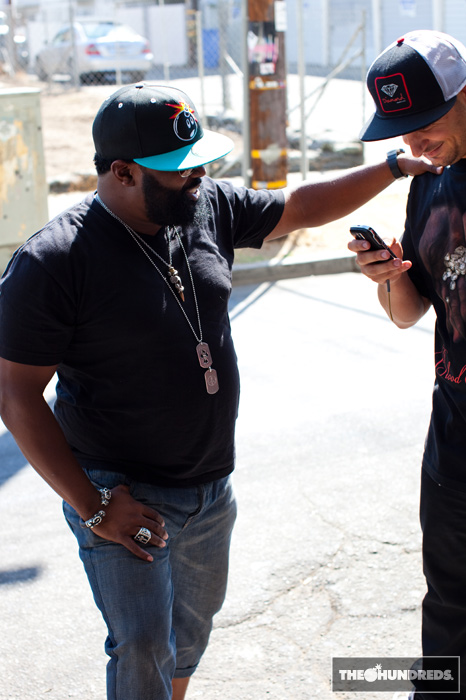 After hijacking my name, Nicky Diamonds here got attacked by these 2 kids on Rosewood. "Hey! Are you Nicky Diamonds?? Can we get a photo?" I volunteered to shoot it for them, and then Nick said "That's Bobby Hundreds" pointing at me. The kids looked up, then shared this expression that was halfway between disinterest and disgust. Yawn.
Sucks to be me.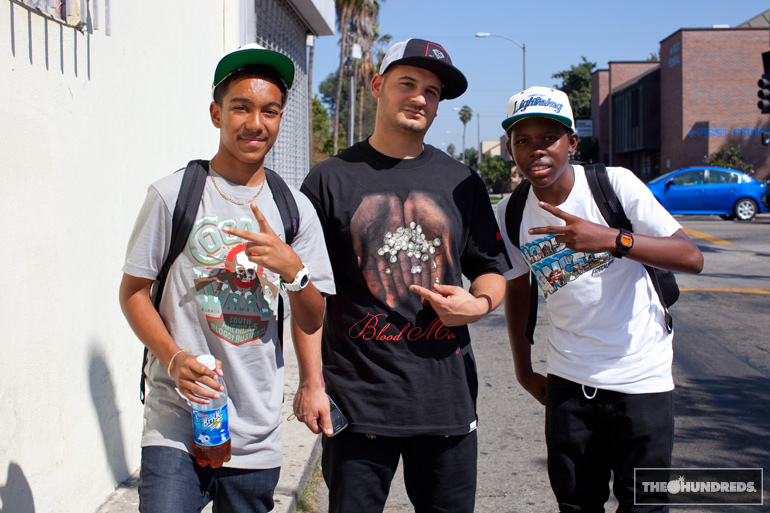 Nick's built a solid team around him. Brock, for starters. Chad Shoes for seconds. And his new pup, Diamond. Again, Nick, with the original names.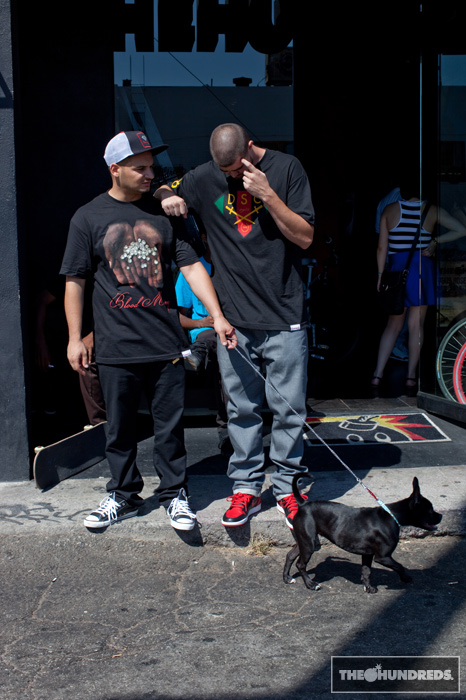 Diamond is a Soul Assasins-bred pitbull-terrier. Basically, a miniature pitbull. She's 8 months old, so she's not gonna get much bigger than this. But just as much bark as her regular-size brethren.
Brock's brother is a good kid and kickflips bravely in the face of danger.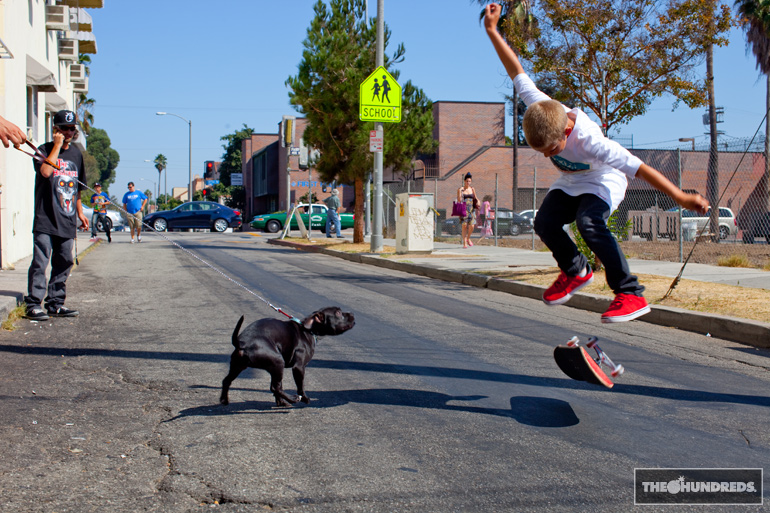 by bobbyhundreds