The Hundreds was fertilized with West Coast inspiration, but that culture has infiltrated all corners of the earth.  Skateboarding, burritos, Hollywood, buxom blondes – this is a global lifestyle.  Even New York's criss-crossed over on some of that L.A. flavor.  So at this point, when we say Cali culture, we're talking the world.  We're no coast, we're all coast.  We get as much love in NY as we do back home, as we do in Norway, as SF, as HK.  This is The Hundreds….
This is The Hundreds New York.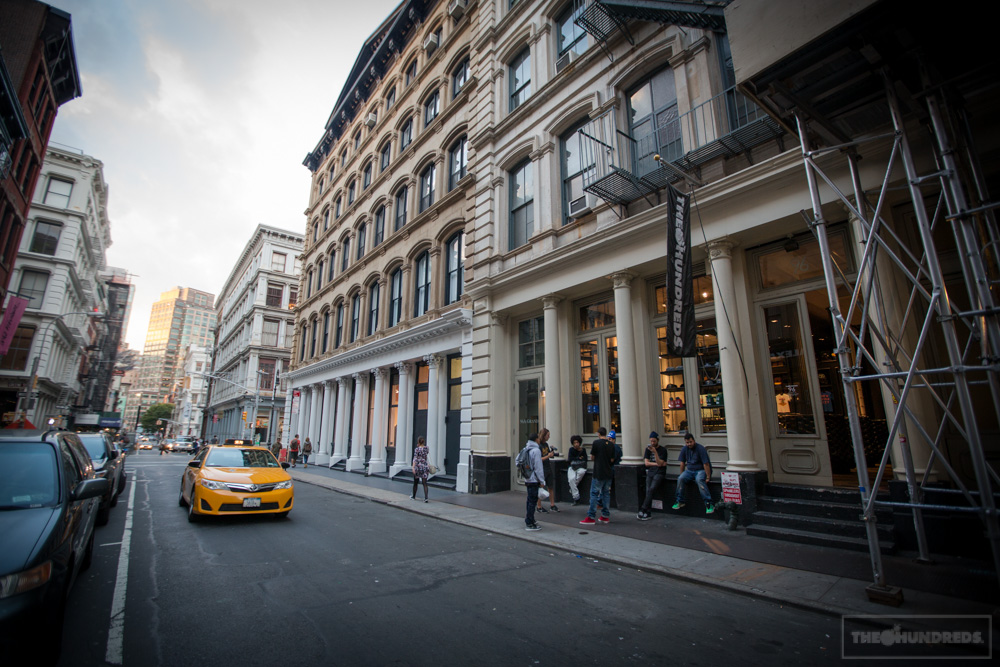 96 Grand Street is home.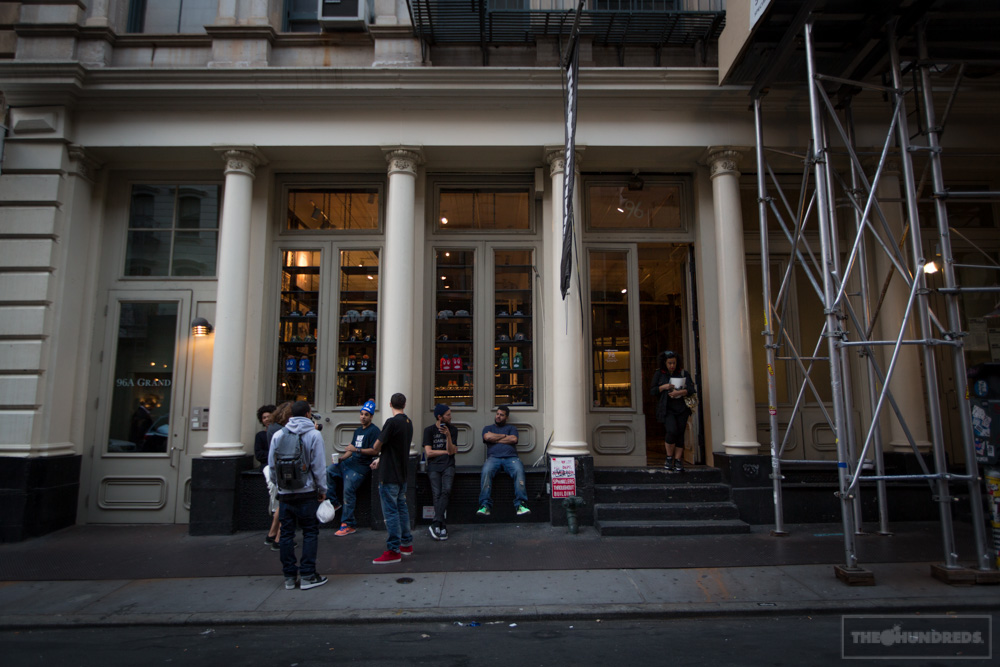 Of all the shops, THNY is one of the most tight-knit of families. (Ben is sad)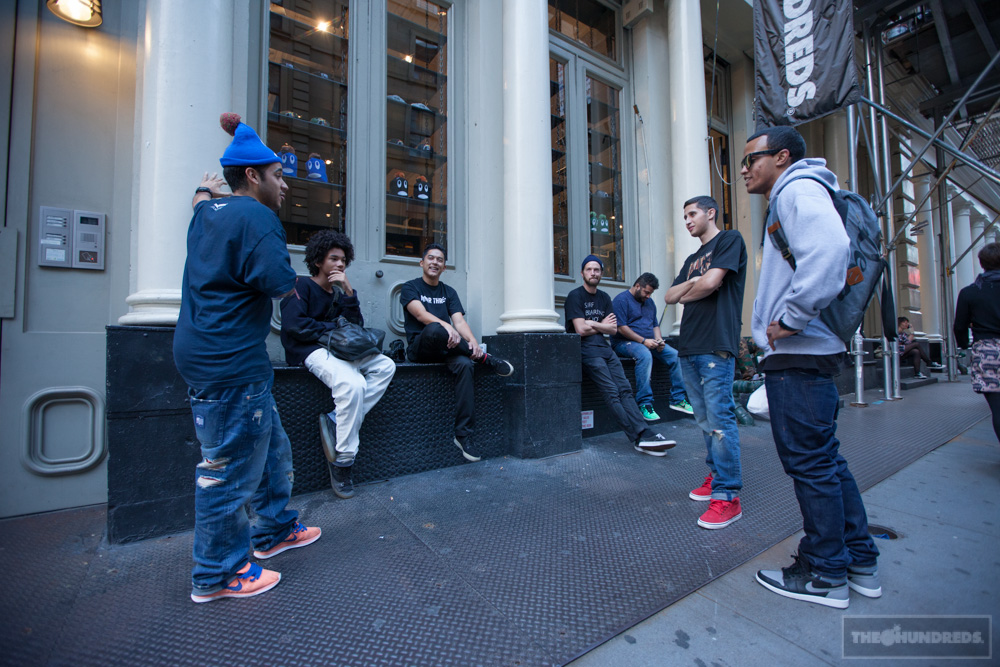 The Horndawg gets up close and personal with Mone: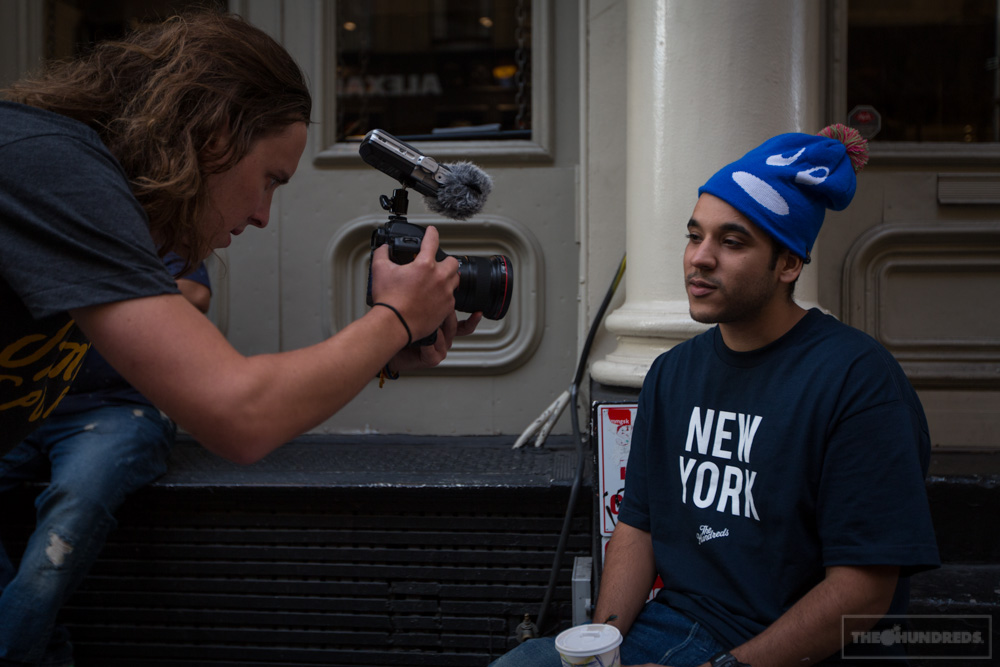 Luka has $20.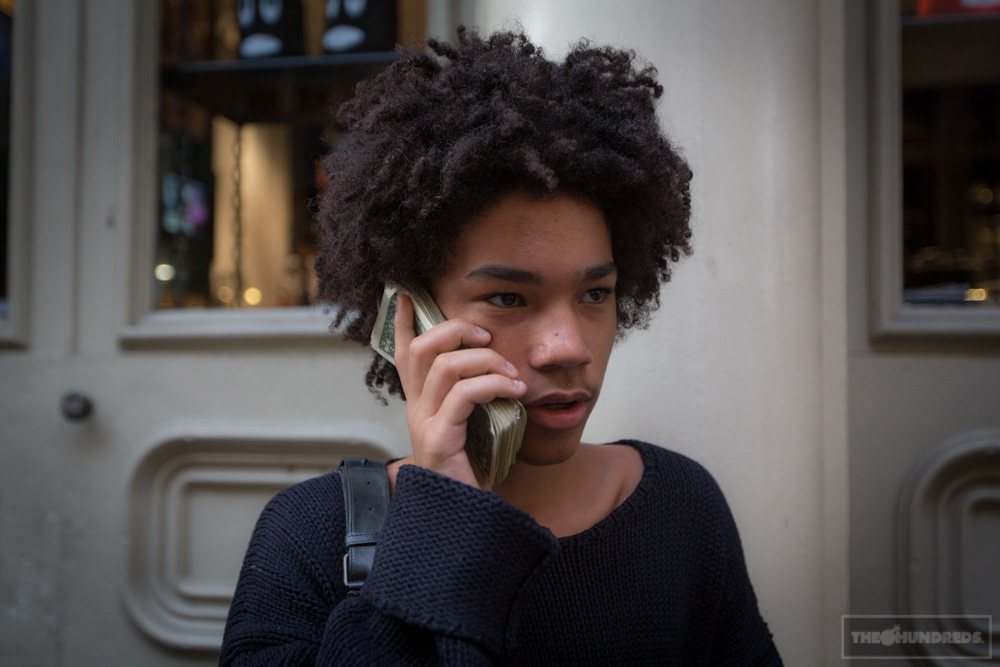 Chris by day, DJ CC New York by night.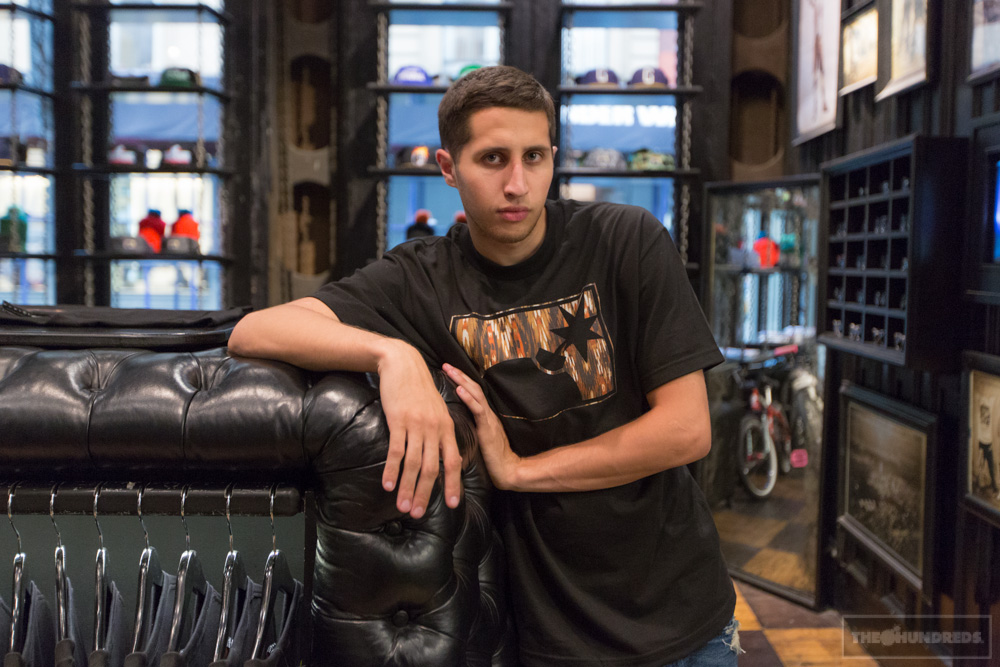 The writing's on the wall.  REVOK and POSE.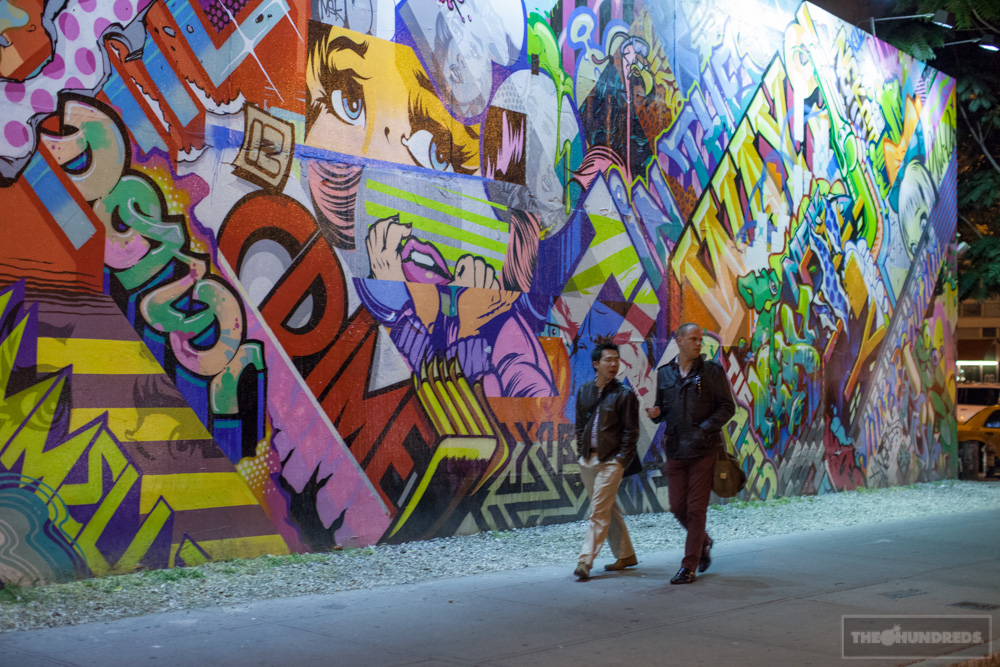 Eddie Huang invited us out to the premiere of his second season on VICE.  Fresh Off the Boat revs up again tonight!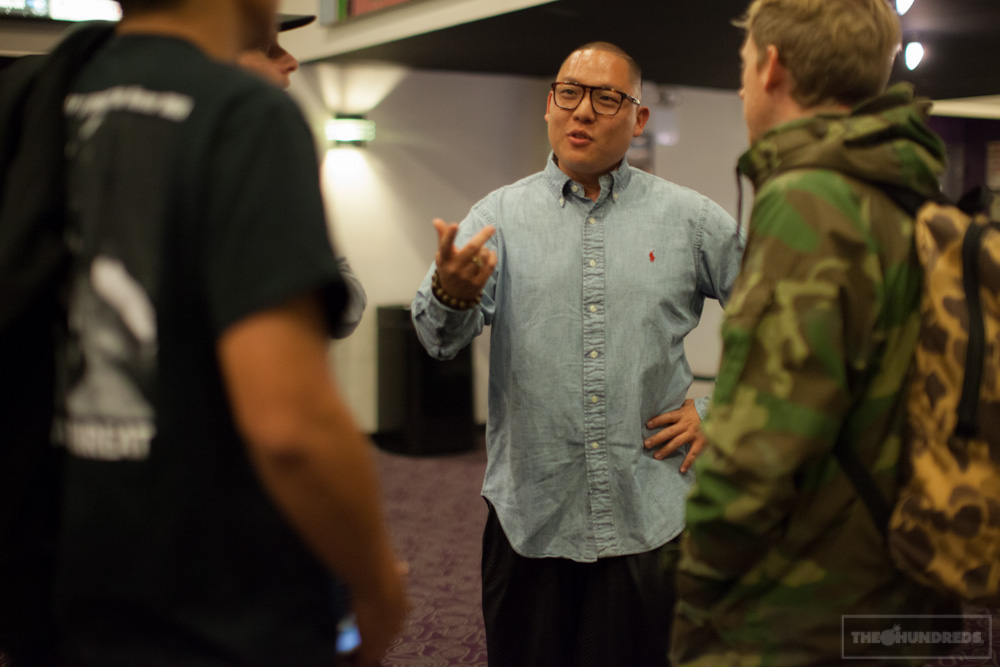 Right before THNY's 3-year anniversary party at the DL (Ben is doubtful).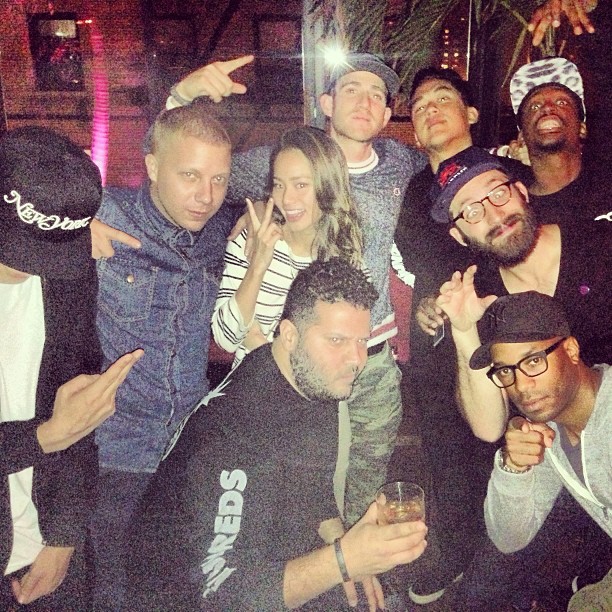 Thanks to everyone who came out. Even the kids who tried to steal our banner. Next time, try harder!  And RUN HARDER.
Big brother Alyasha, Ray (didn't last long), and the Trillz: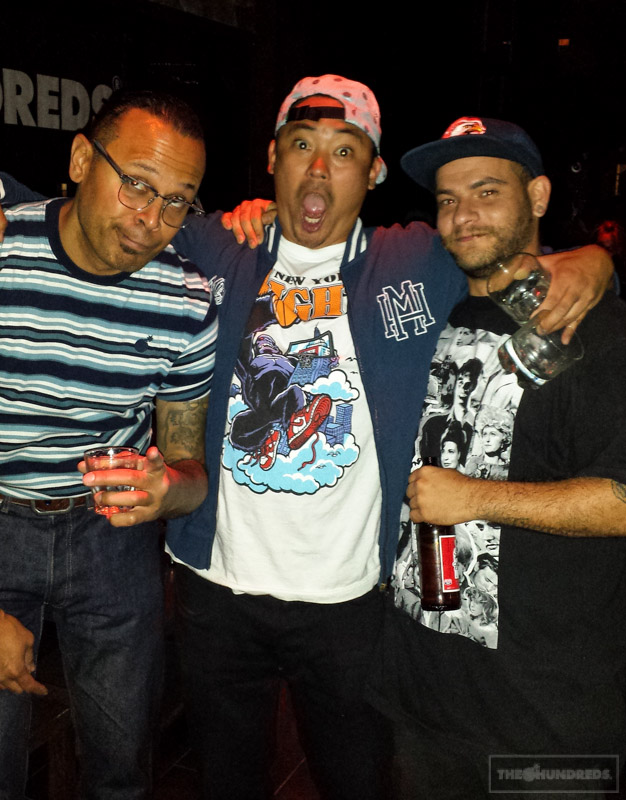 Awkwafina and Sophia Chang, signing off from New York.