One of my favorite illustrators, Travis Millard, dropping off some of his 'zines to promote our upcoming The Hundreds by Travis Millard project!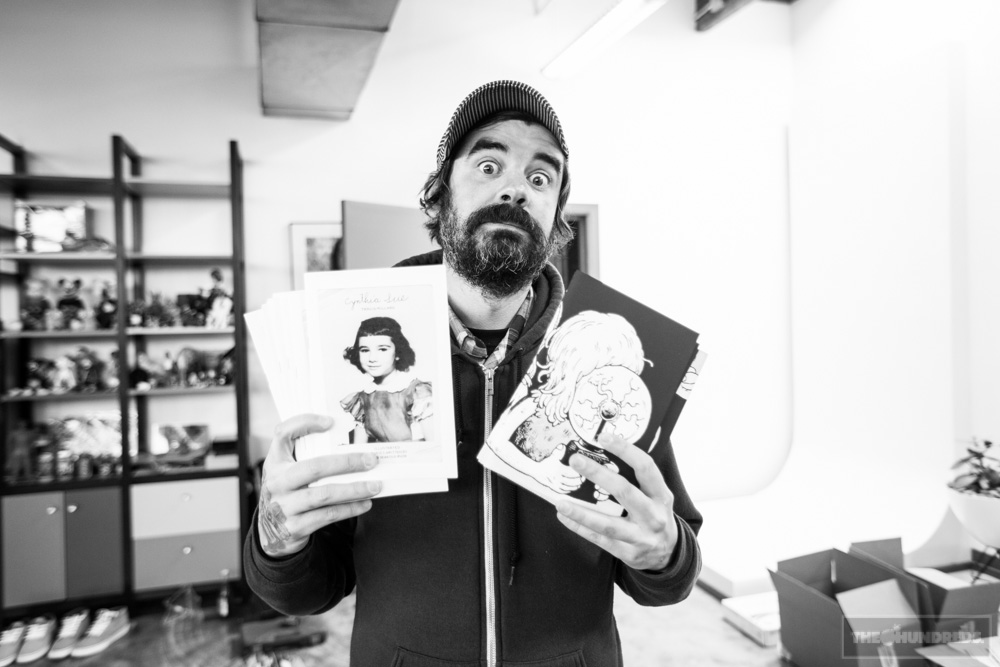 DJ Spintelect and I share something in common, and it's not our love for The Hundreds!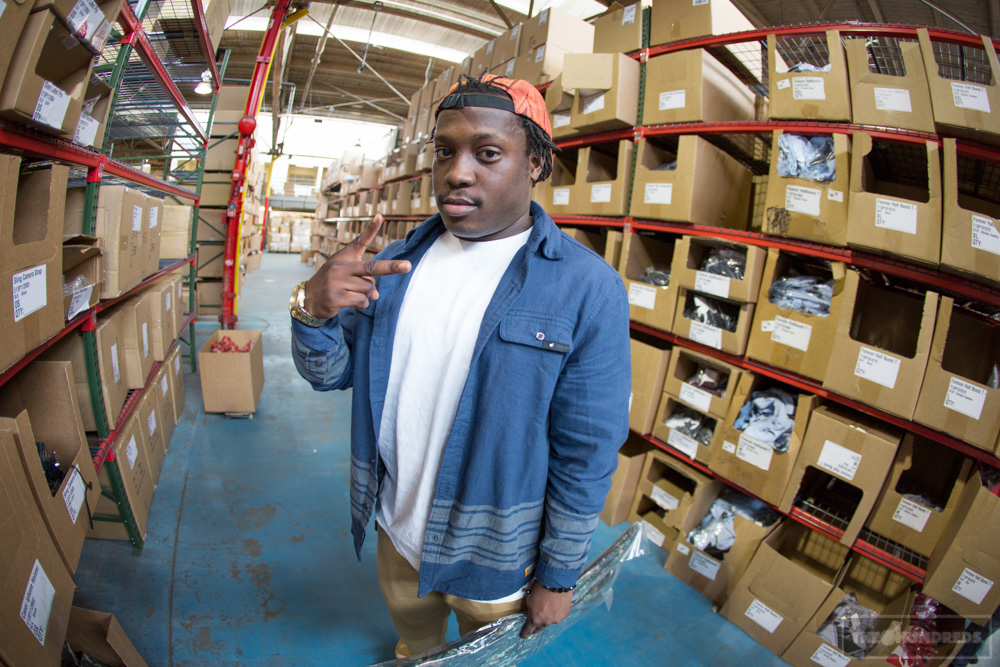 Tons o' fun: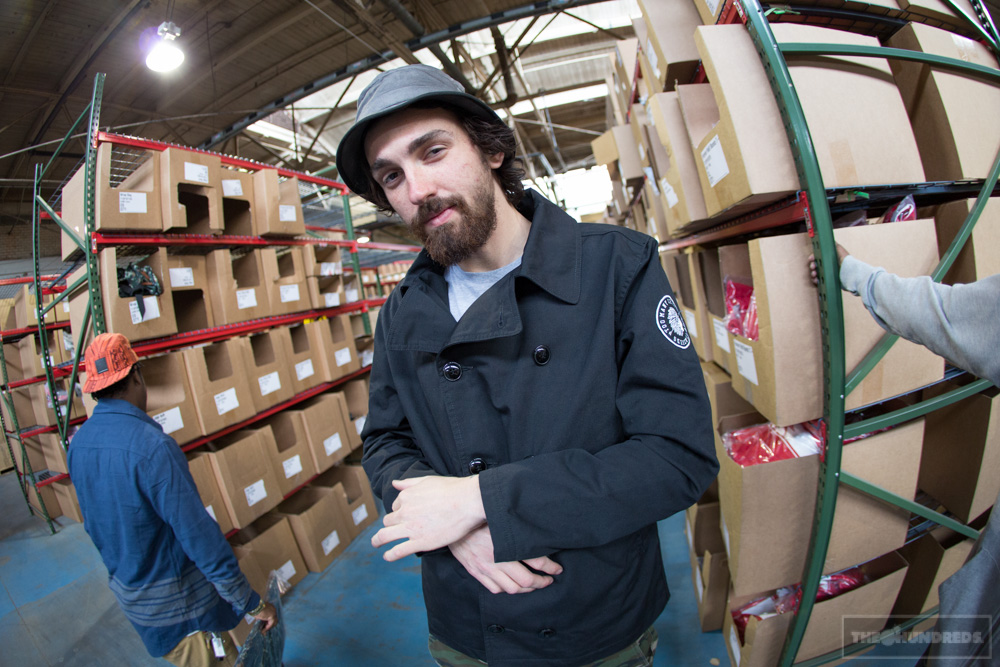 …and the SF crew!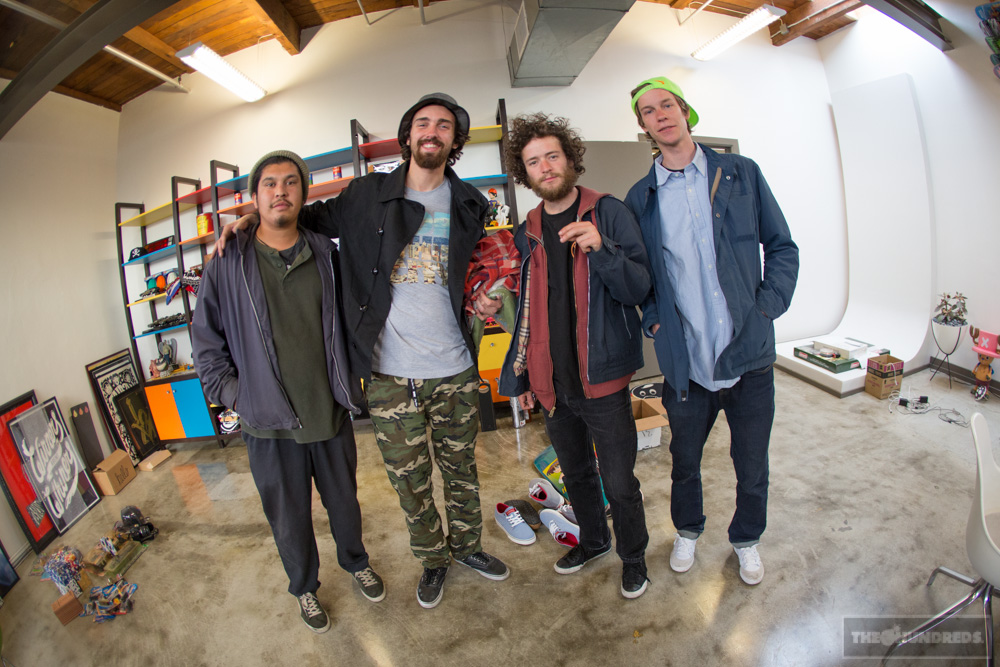 Alex Gourdouros is the first to successfully conquer the rail out front!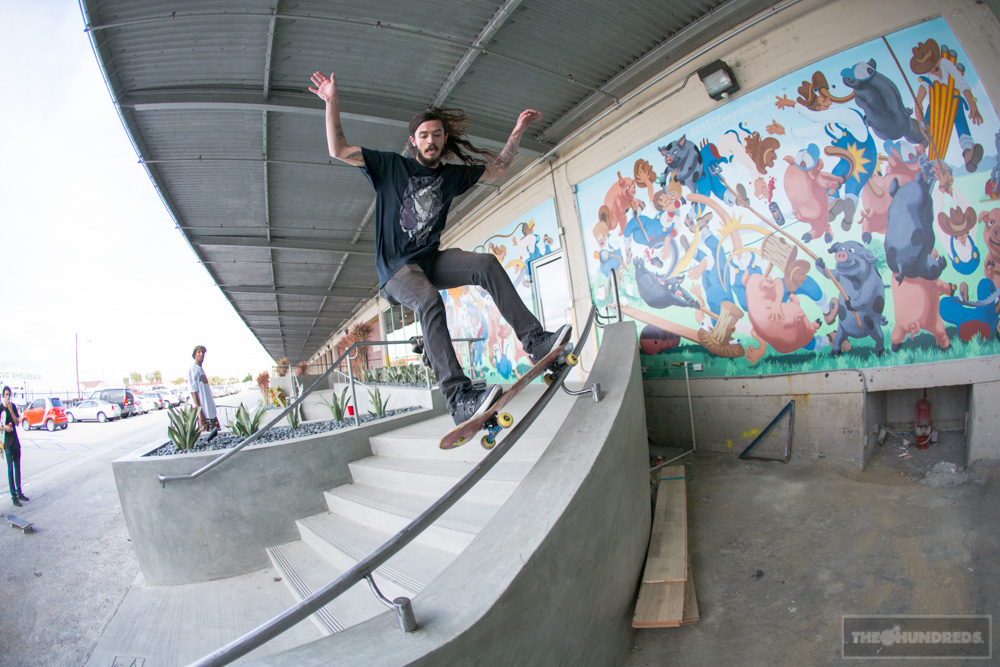 I guess that wasn't totally unexpected: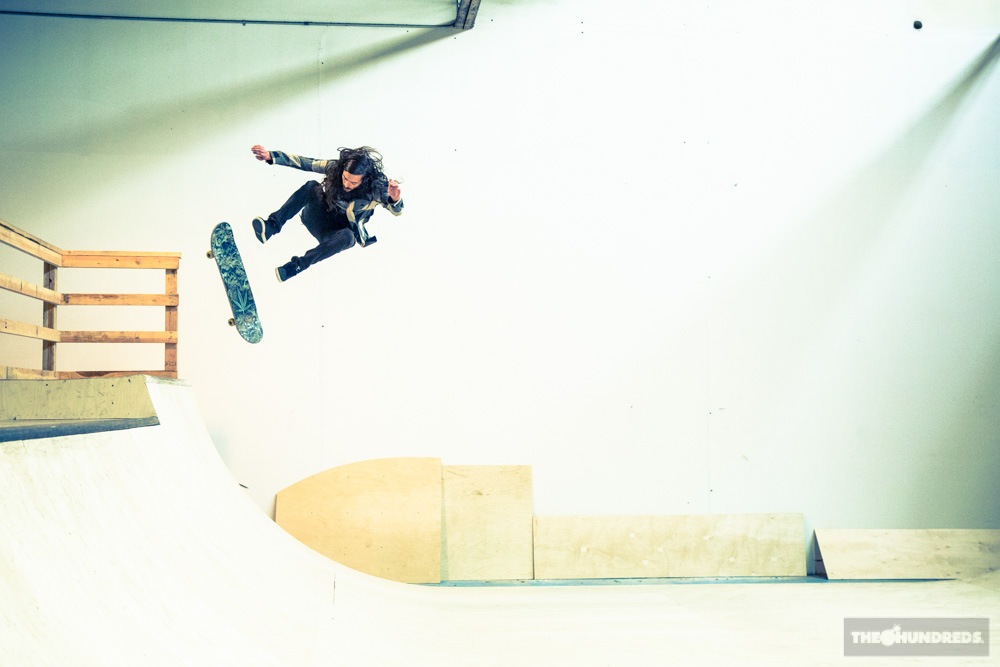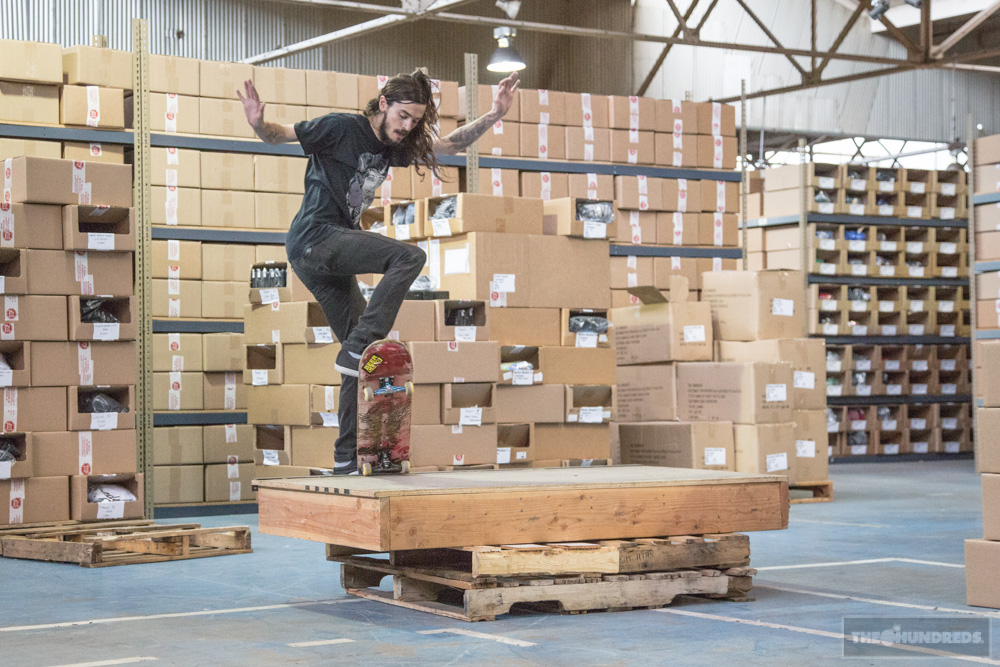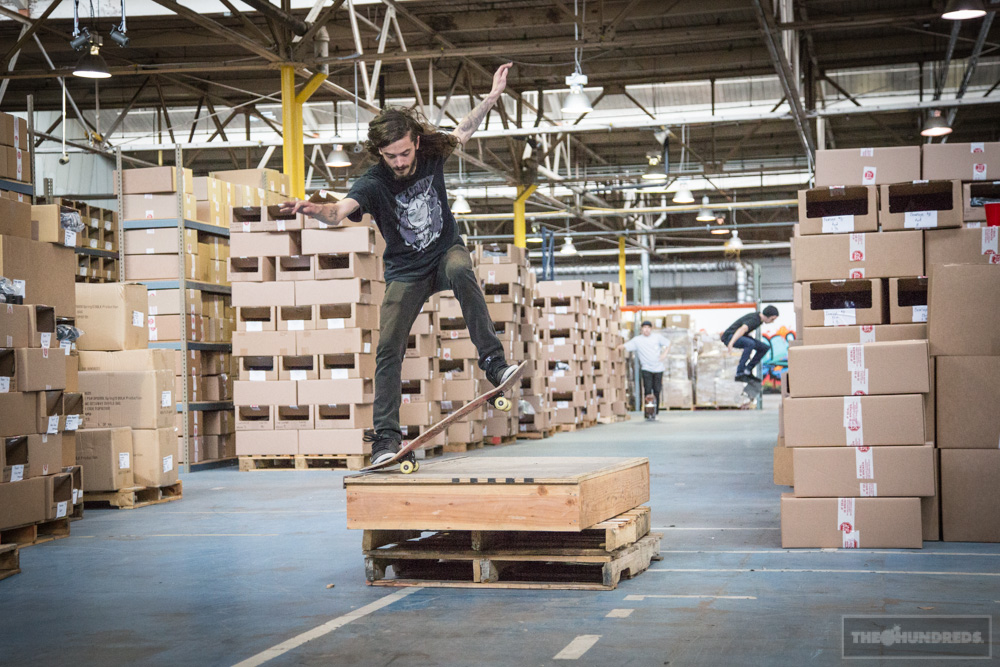 Kevin Poon (CLOT) swung through this morning on his way back to Hong Kong, with Will, B, and Daouda in tow.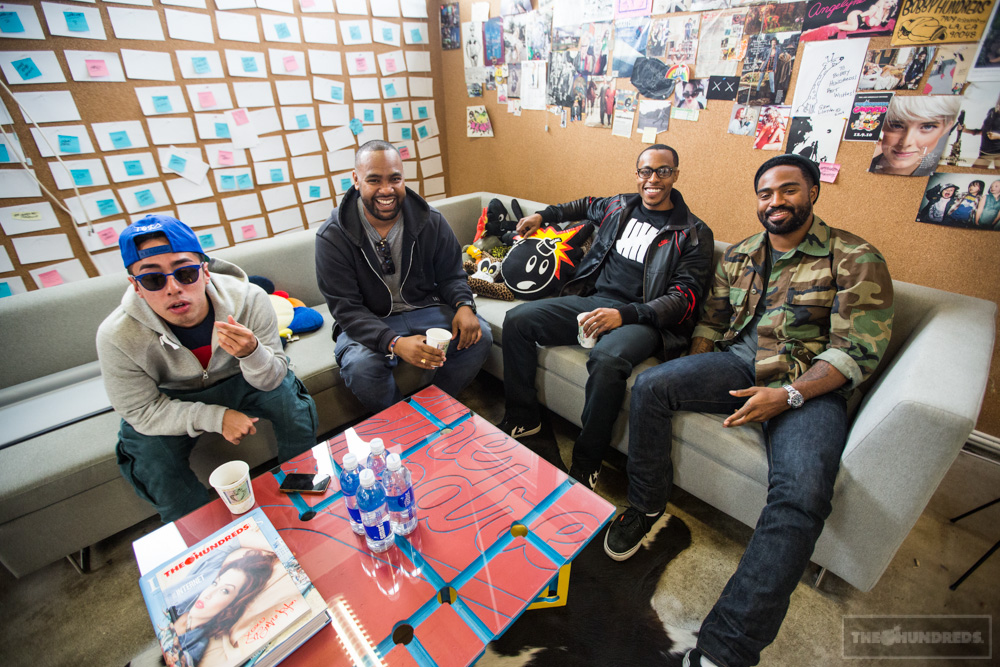 Madsteez is up to something in our warehouse!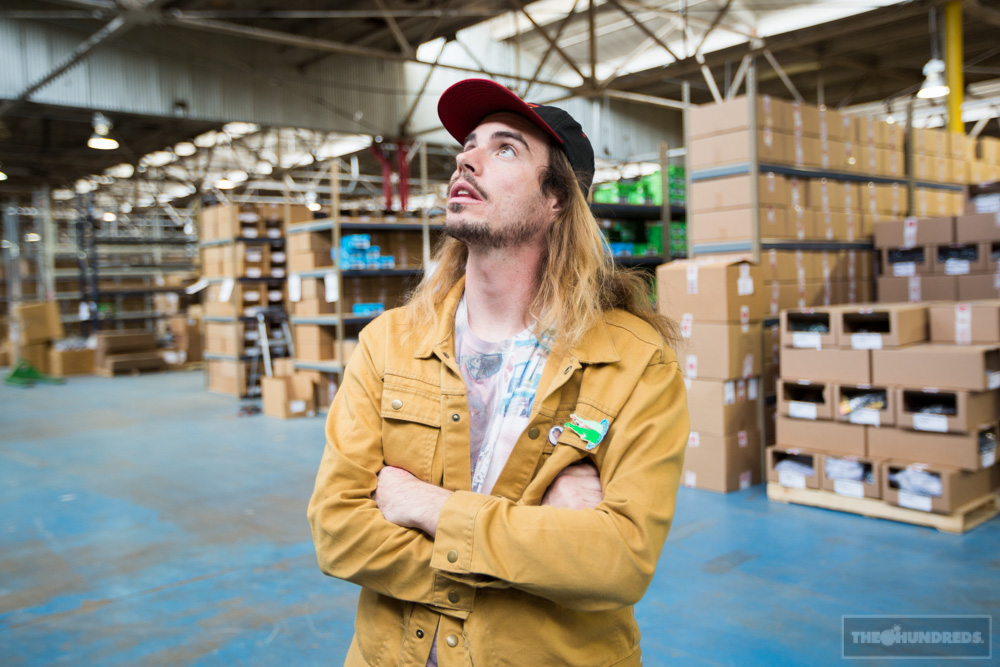 Carlos and Rome of Hall of Fame: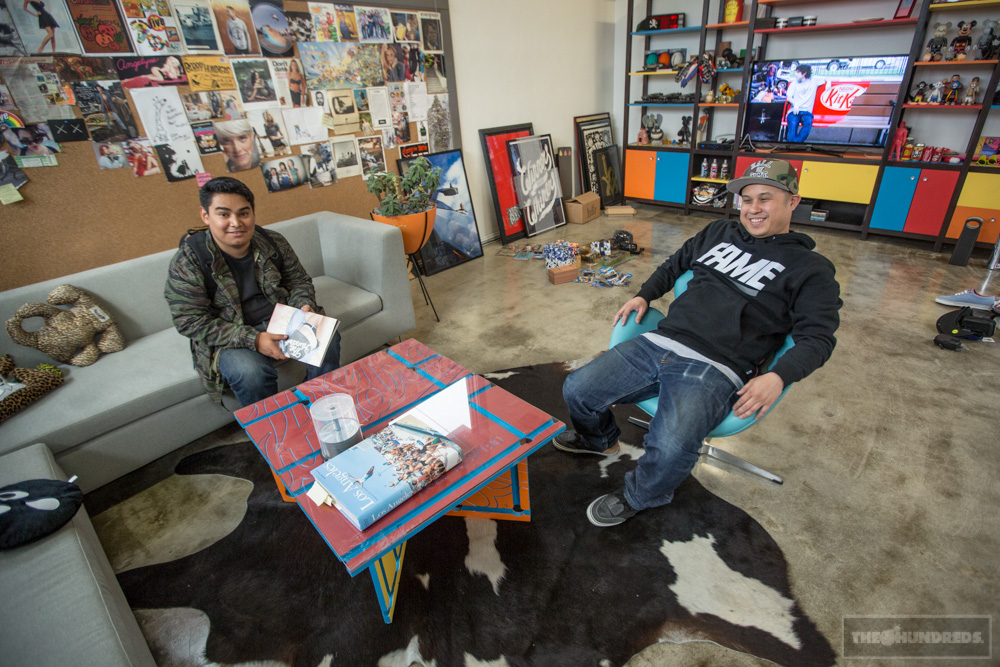 My sister from another mister, and also our head apparel designer, Jayne (STOP IT RIGHT NOW).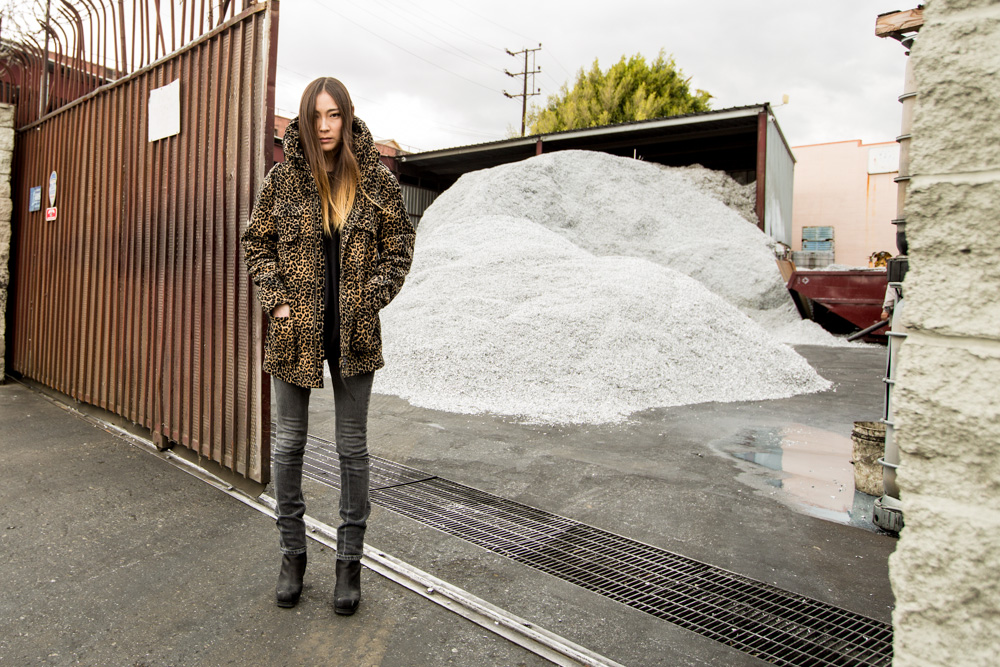 Left Brain (OFWGKTA) and Hurtboy give the ramp a go: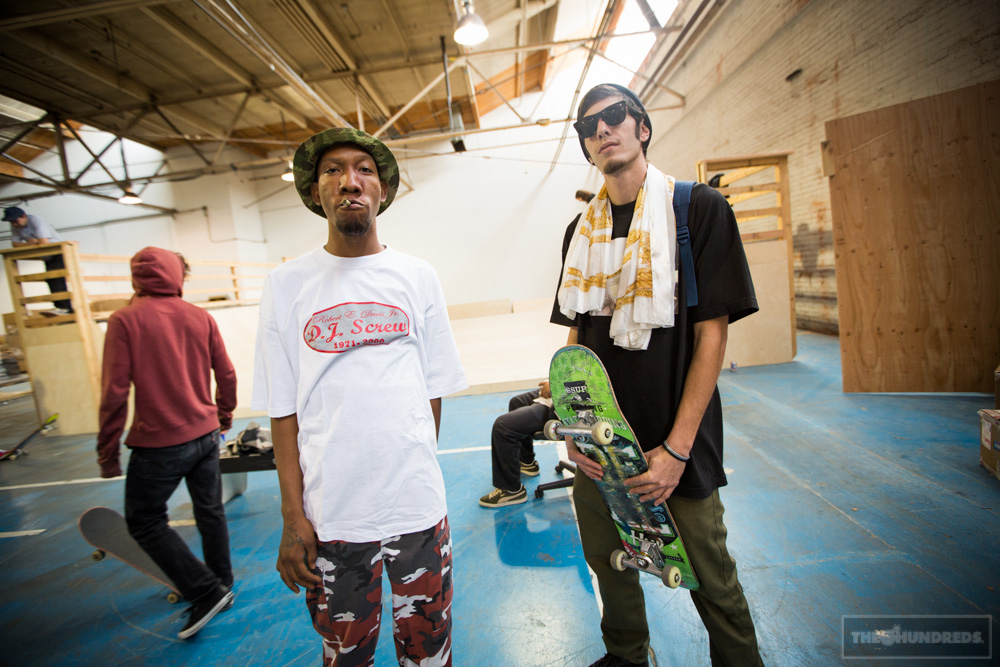 The Hundreds team rider Billy Roper nollies into a back 5-0: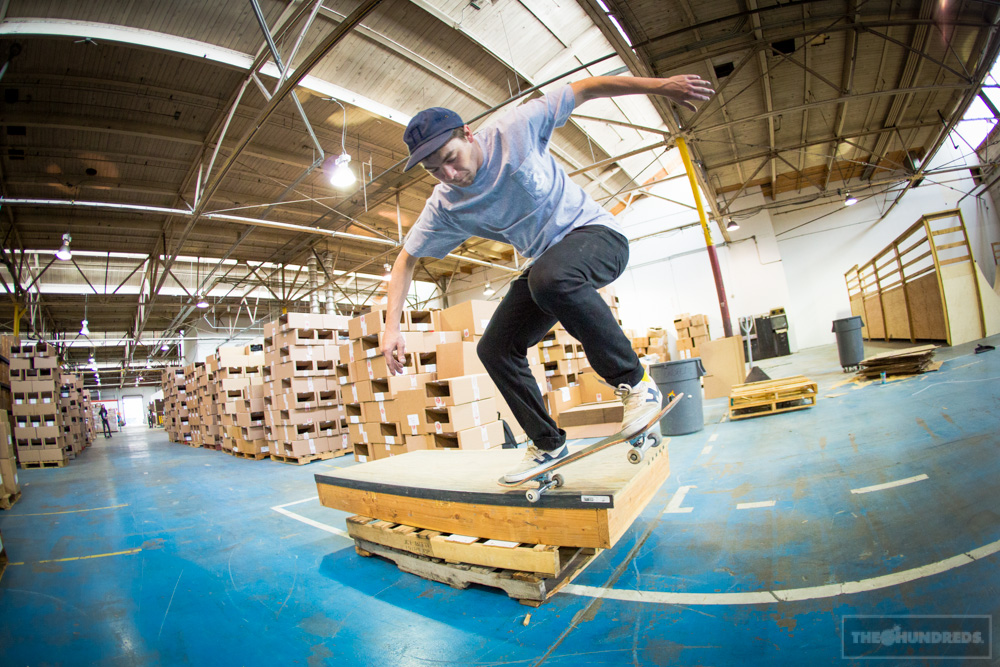 The good fellas of Peas & Carrots International: Joshton Peas, Anwar Carrots, Casey Veggies. This isn't the future, this is the NOW: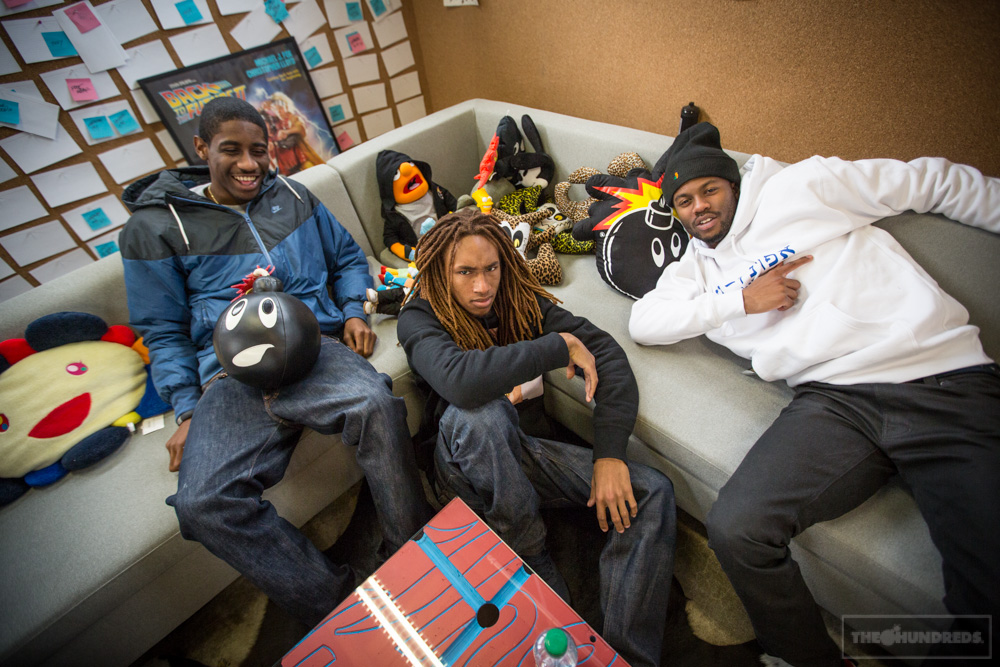 And I'll leave you with more of Alex, this time in his favorite Teasel buffalo plaid: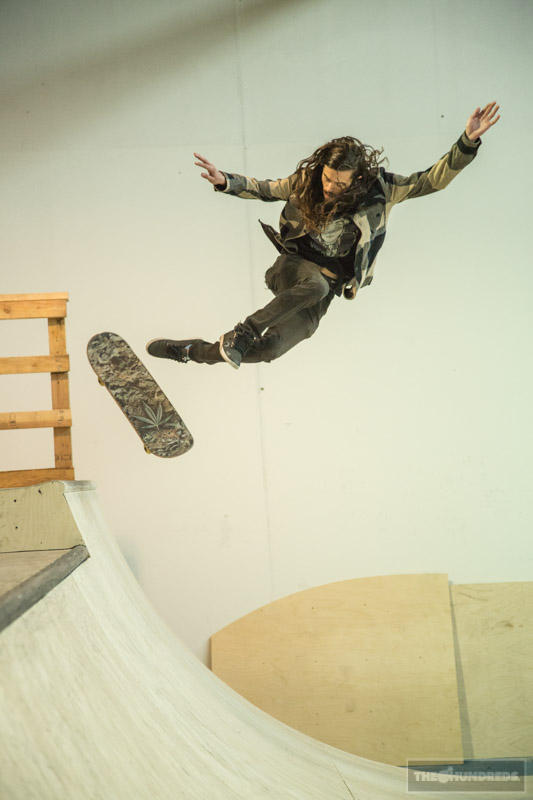 One-footers that evolved into no-footers…