A question Ben and I often get asked.. "Which The Hundreds store is your favorite?"
Well, I like each store for differing reasons. The Hundreds LA has the best scene (RSWD), and of course has the richest history and sentimental value. The Hundreds New York holds the most substance and credibility; when we opened that store, to say that we have a piece of New York SoHo real estate, we were the proudest of any opening. The Hundreds Santa Monica is the baby, but is akin to a fine art piece, and has the best design and retail layout.
And The Hundreds San Francisco has the best concept and buildout. By miles. Not just of The Hundreds stores, but of all the stores… in the world!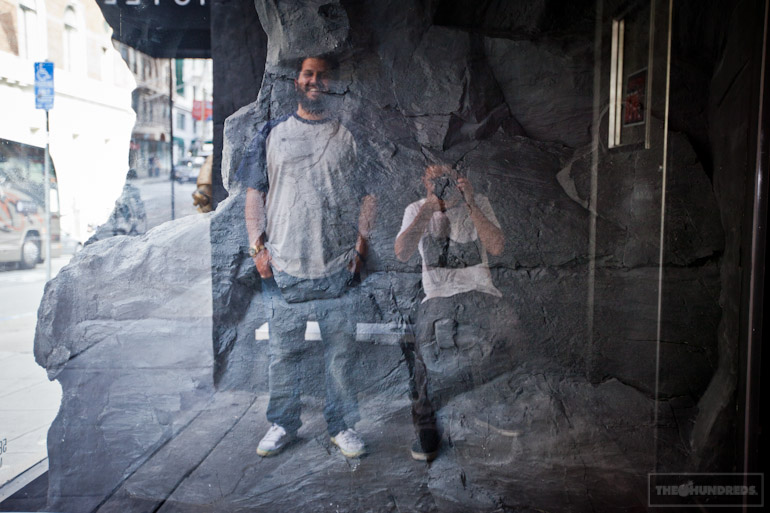 Tony's the worst.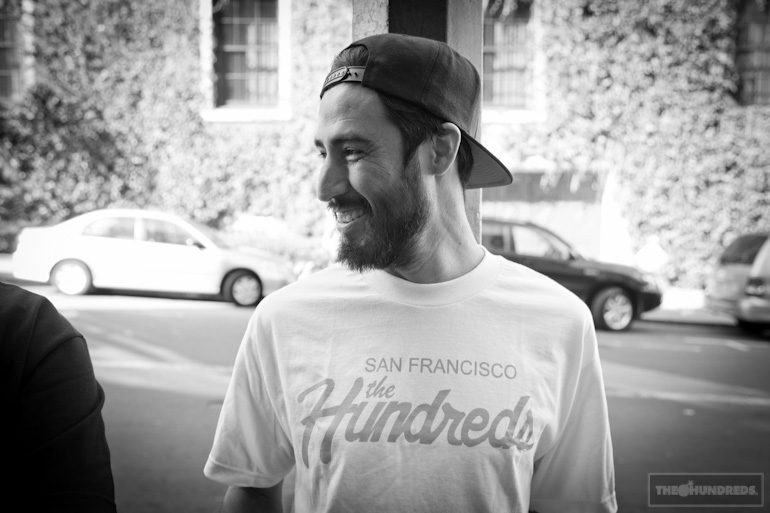 Alex is one of the new recruits at THSF. Aside from looking like a giant homeless Jesus, he's rather well known in the City for his skateboarding skeelz.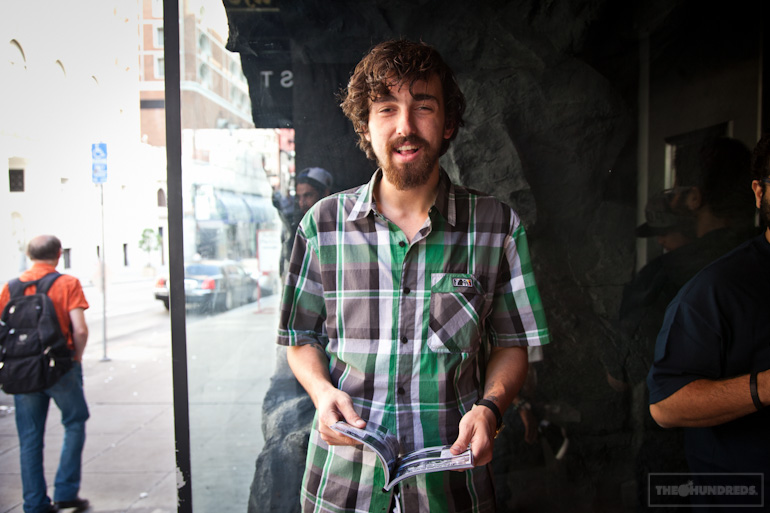 Case in point, the new issue of Lowcard has a 2-page spread with Alex: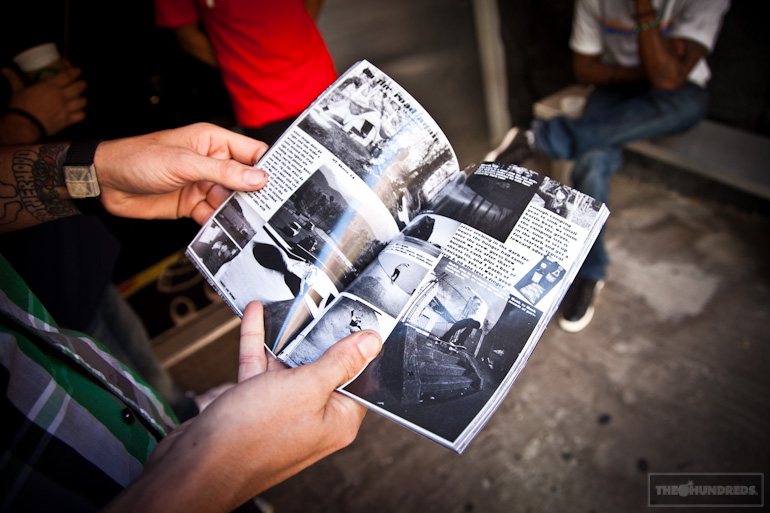 He's a pretty rotten rope-jumper though.
THSF's Bryan is not bad at jump-roping, which is a good thing or a really embarrassing thing.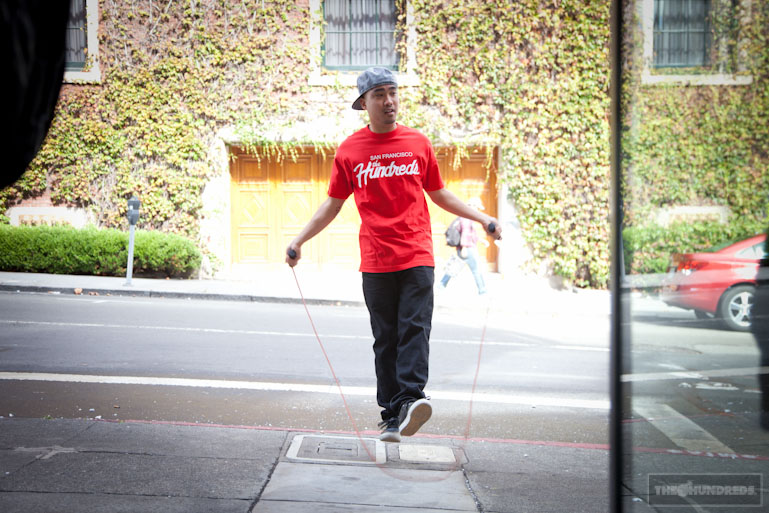 Apparently Dorian's moving to Los Angeles, so we interviewed job applicant John to fill the hole at THSF. First, we questioned his TH loyalty, then he showed us the Jun Cha x The Hundreds tattoo on his arm, and he had to jump-rope for a half-hour while no one watched. He'd gotten that far, so we forced him to work the shop the entire day as a "trial run." At the end of the day, we told him he had passed Phase 1 of the interview process. There are 116 phases.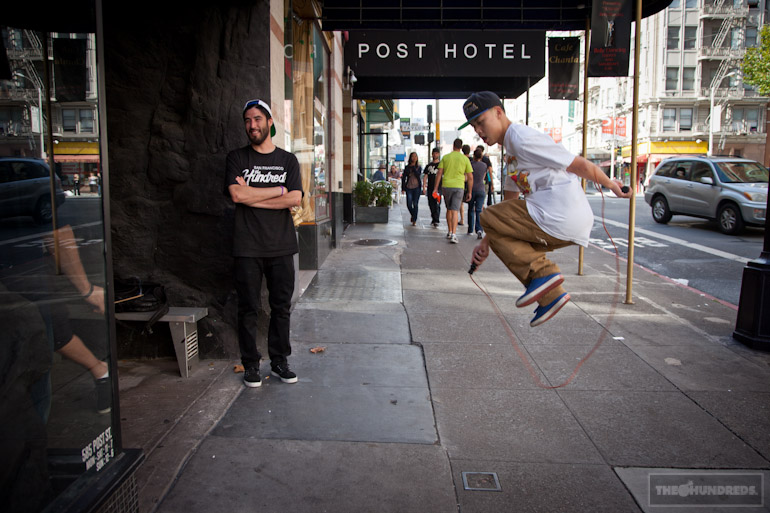 The Hundreds skate team rider Billy Roper is now an SF resident: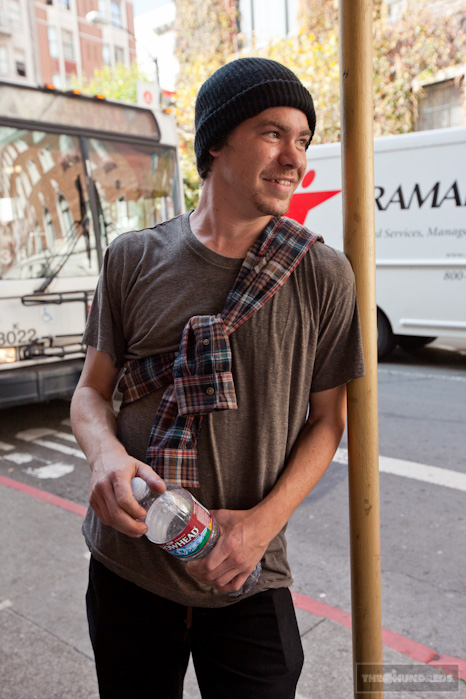 There've been some new developments at The Hundreds San Francisco. For one, the monolith has entered the space (a recurring The Hundreds retail detail), acting as the full-length mirror.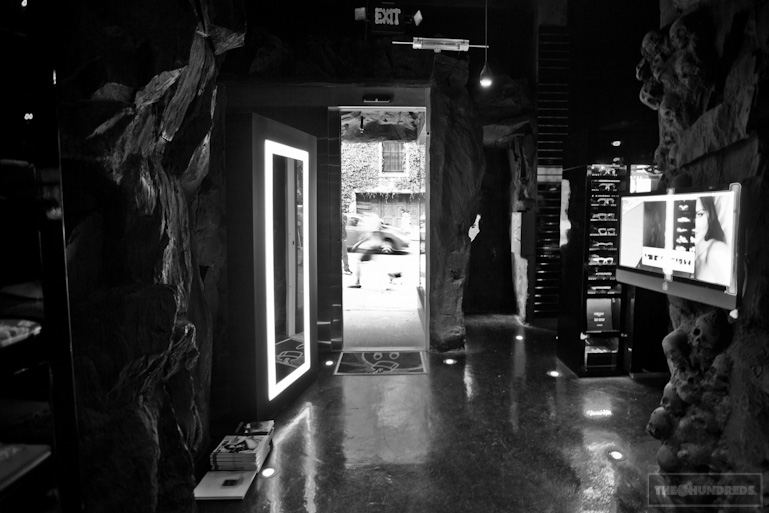 The screen is now embedded into the cave rock, of course still playing '70s and '80s era science fiction cinema – Star Wars, Kubrick films, TRON, Planet of the Apes…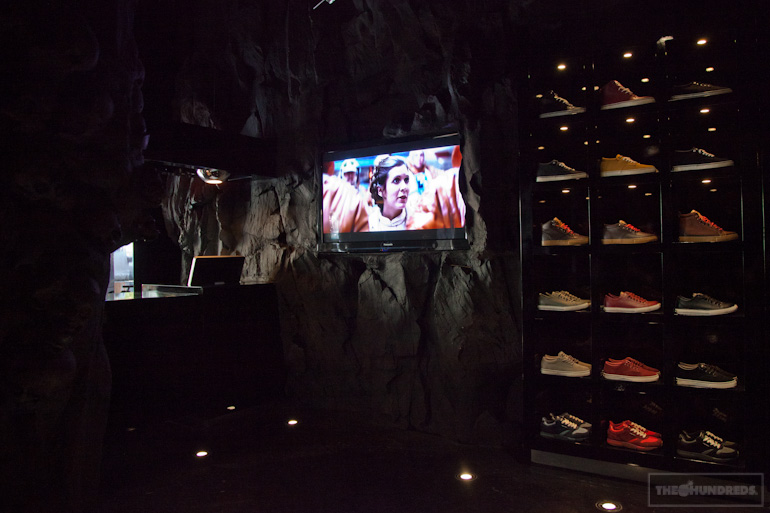 The sunglasses display is in place.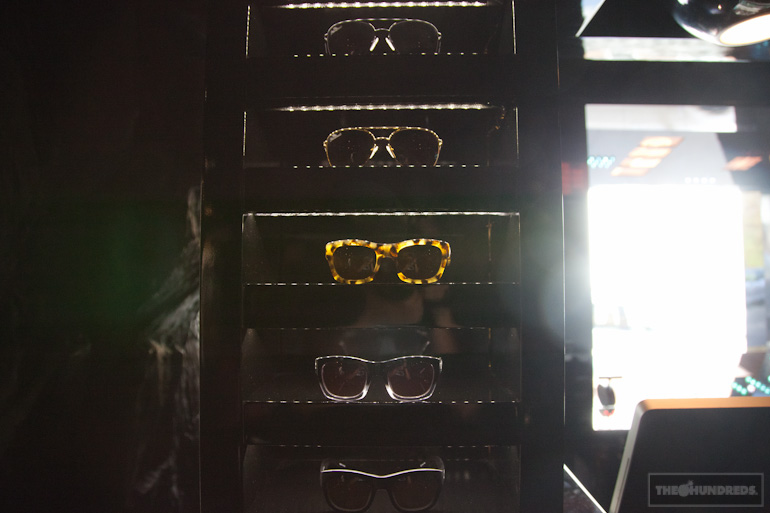 And we went overboard with the Space Odyssey : 2001 tie-ins. HAL lights up the window display, as well as…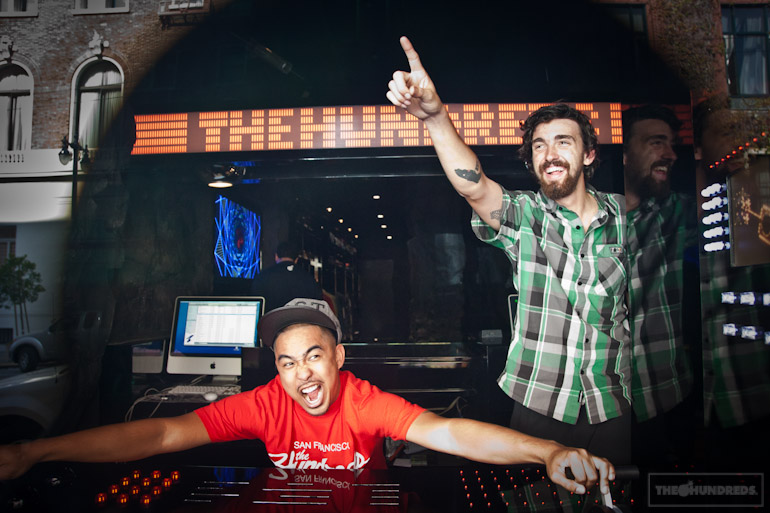 … a replica of the cockpit from the 2001 shuttle. Back when the store was being conceptualized in 2007, we wanted it to feel as if we had crash-landed in San Francisco. I think we've finally gotten that point across.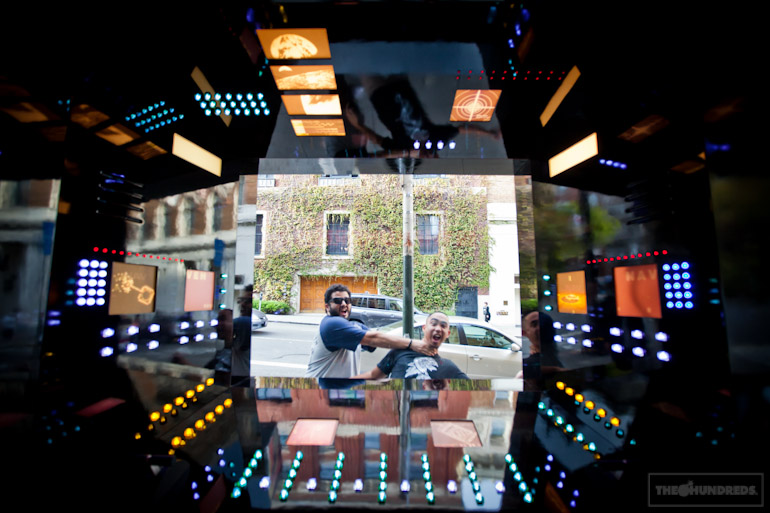 There are some other cracks in the storefront's rock…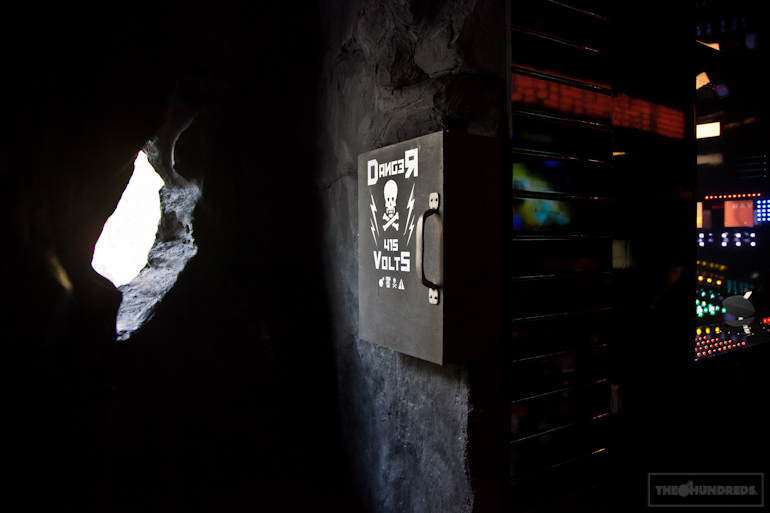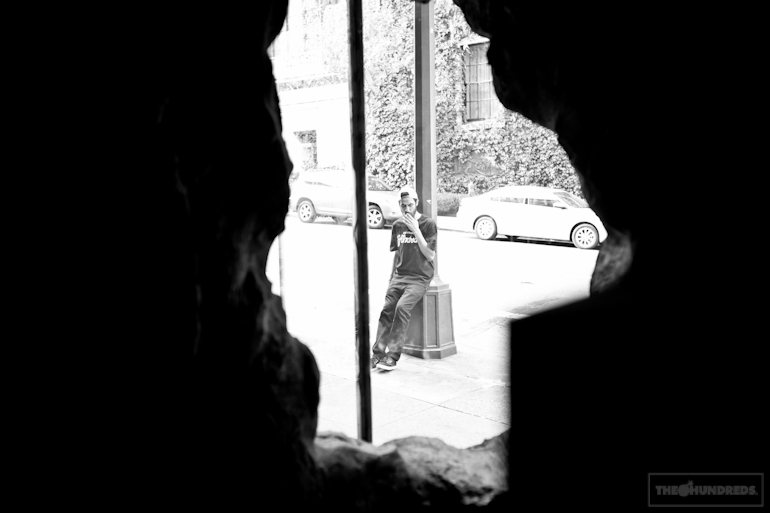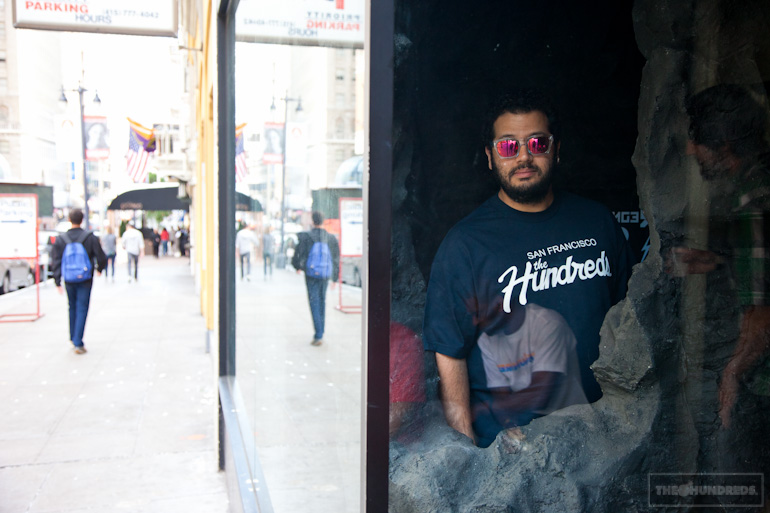 …which have proved an efficient means of freaking out passers-by.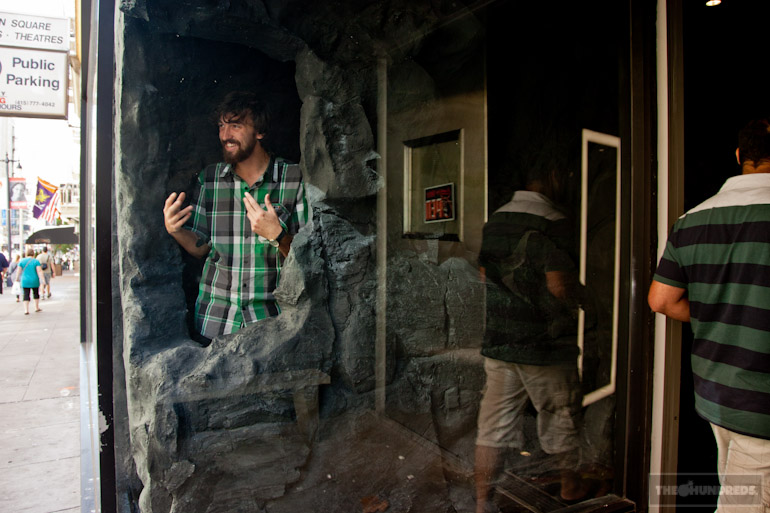 Welcome to The Hundreds San Francisco: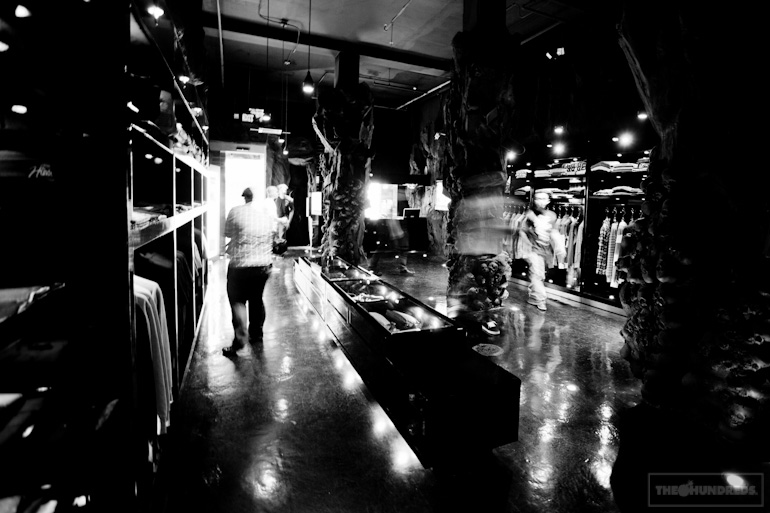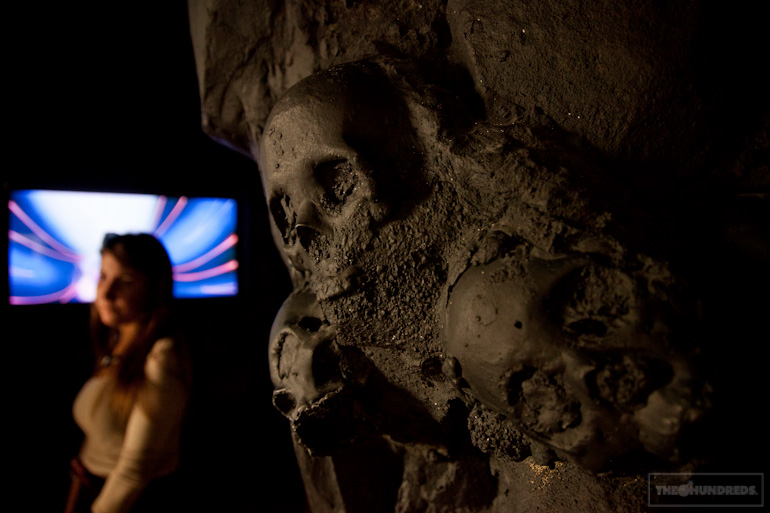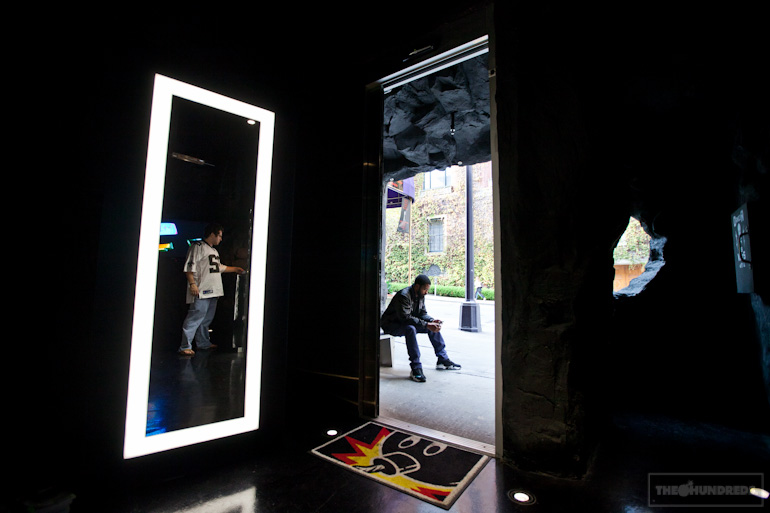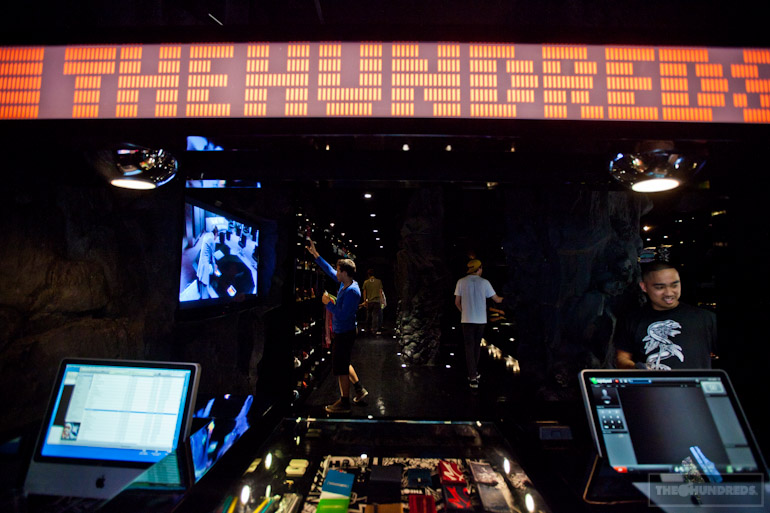 by bobbyhundreds