For some, SMIB is a Masonic phrase, but here in the low lands, SMIB is slang for the Bijlmer, a hood in the southeast of Amsterdam. And as some might call it, the "ghetto" of Amsterdam. A neighborhood I myself never visit, maybe slightly because of its reputation, but also because there's literally nothing to do – which is probably the main reason why there's loads of creative young ones coming out of these regions. And that's exactly why I ended up spending the afternoon there.
One of these young creatives, whom I had known for a while now, George, asked me if I had plans on that upcoming Wednesday, as It was our first sunny day in rainy Holland. And besides from daydrinking, I didn't. So the answer to taking pictures of them in the Bijlmer – while also daydrinking – sounded exciting. So thrilling, that I pussied out last minute and asked my sister to tag along. Mostly because I was getting some very confusing looks from people after telling them that I was heading to the bijlmer that day. And not just the bijlmer, but the last exit of the metro, which according to my fellow Amsterdam people, is the "bad" part.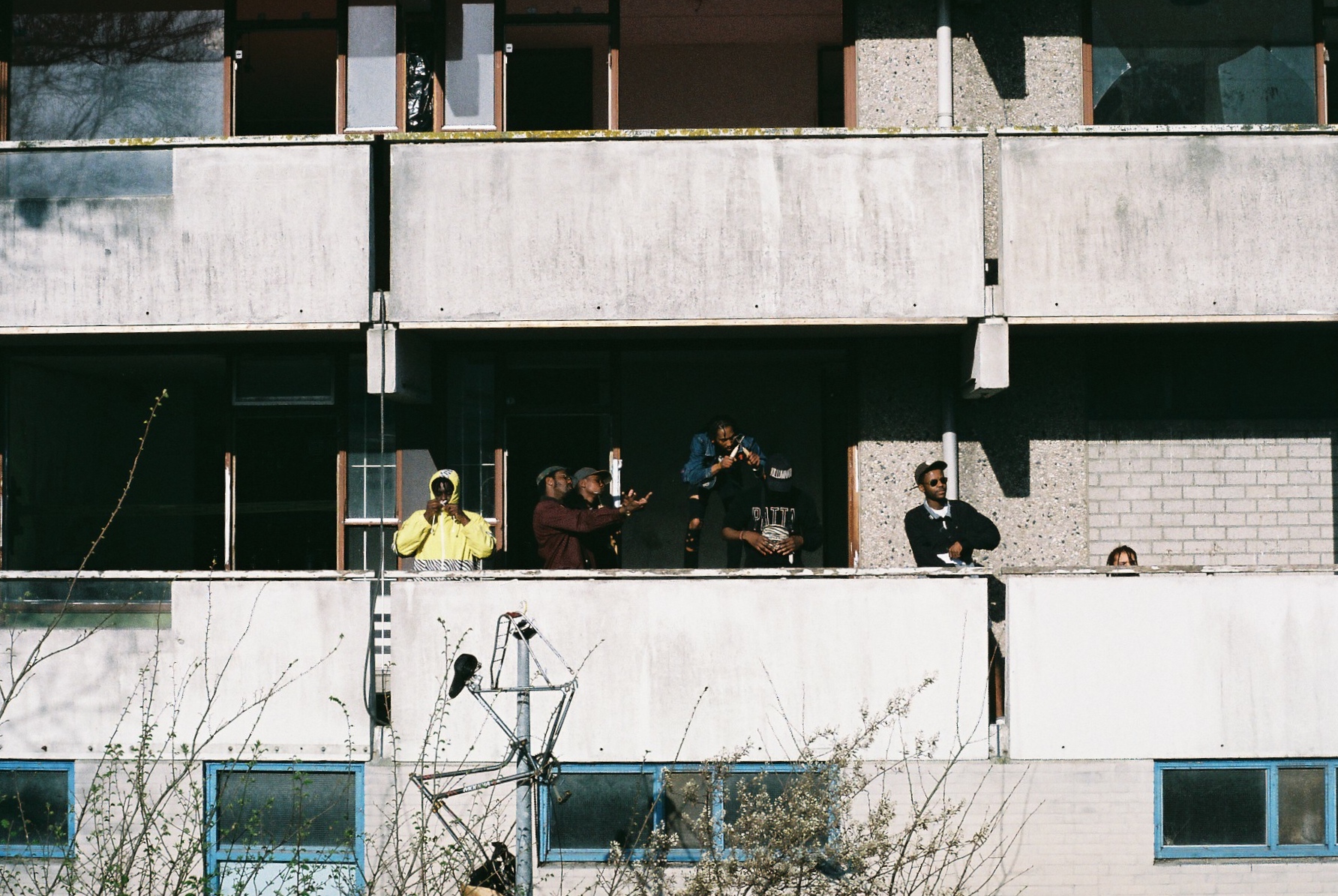 The crew breaking into a ready for demolition flat.
Act like you belong. A saying I frequently use when visiting my beloved friends in California. About to take the sunset bus? Act like you belong. It's 1am and I'm going on a beer run to the quick stop? Act like you belong. So this was exaxtly what I kept telling myself as I was exiting the metro station. Upon arriving in this so-called ghetto, I noticed that the streets were scattered with people drinking. The occasion? Nice weather. I immediately liked this place, and it wasn't long until someone asked, or should I say, forced, my sister to marry her. Wasn't much different than a parking lot on Hollywood Blvd. Envious of these life-enjoying day drinkers, I quickly opened a beer when we had finally met up with the young creatives, who proudly represent the SMIB and are also known as SMIB – a couple of young kids from 17 till around 26. Most of them rap or make music, others are just superstars as Andy Warhol would say. With their own style and own lingo. A lingo that I had trouble understanding, even after a few beers. The beers did made me give up trying to understand, and just go with it. Which is probably also their motto in life.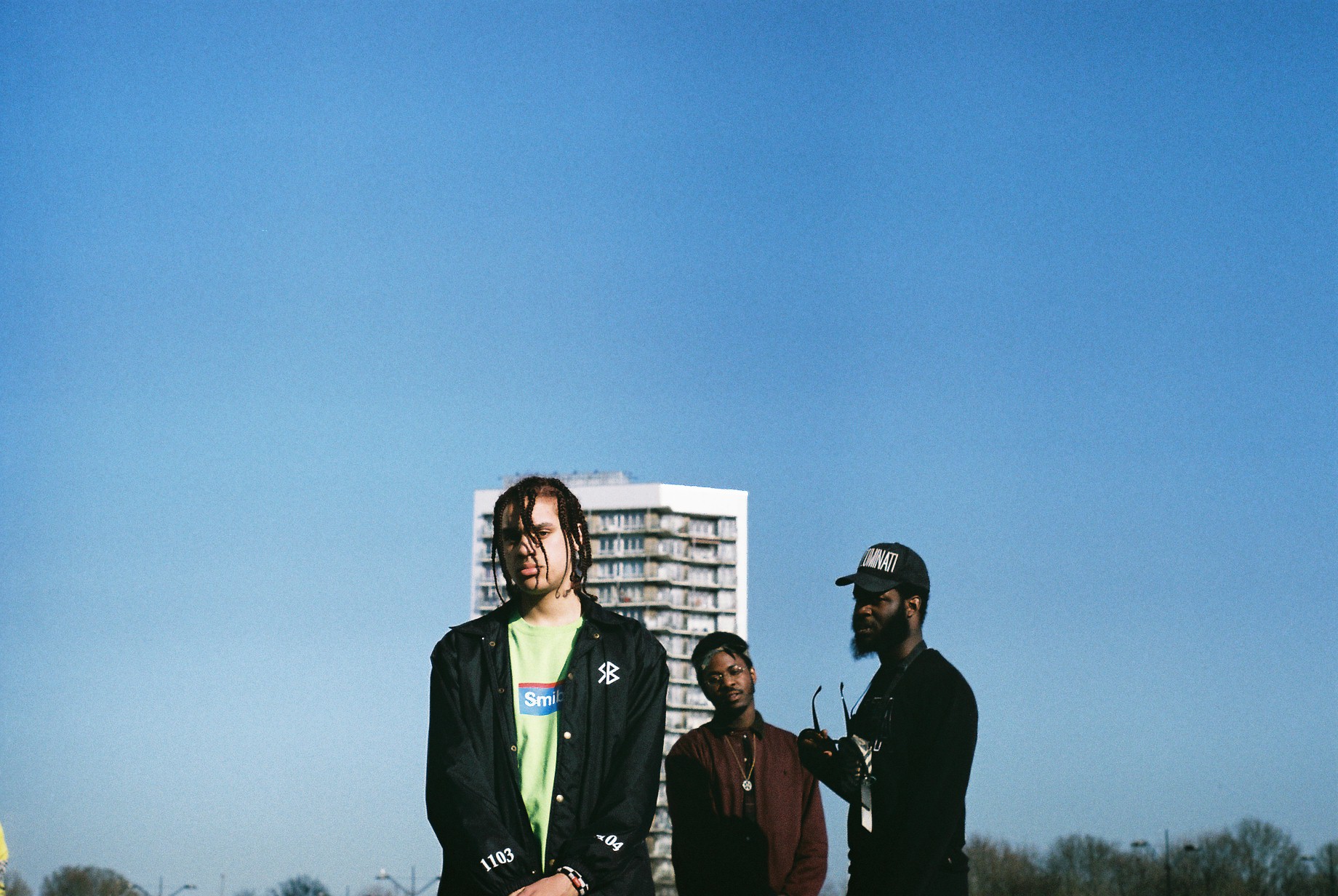 GRGY, Tads Thots, and KC.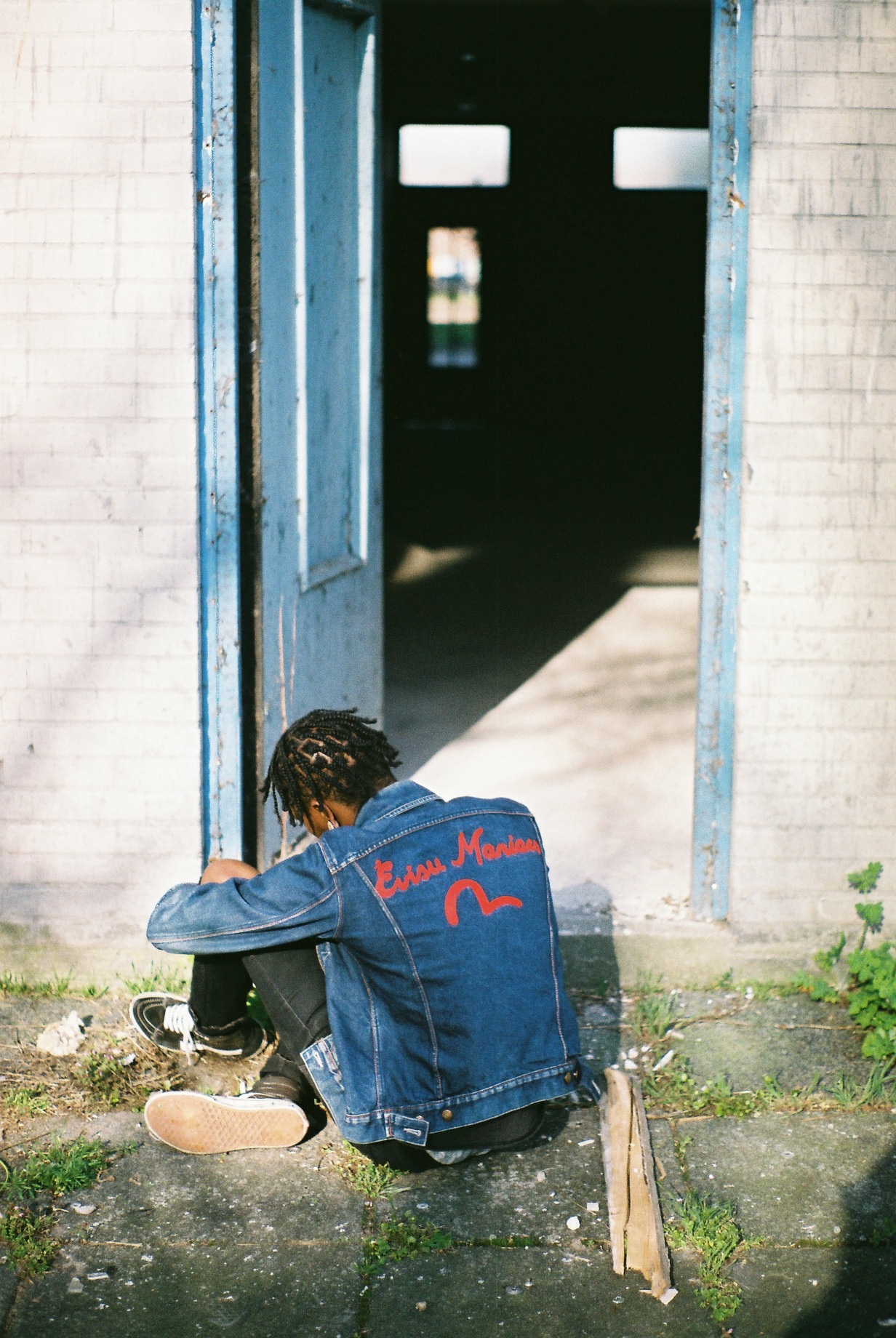 Ray Fuego
So who are these kids? The main ones that are responsible for making SMIB a term in our alleged Dutch scene are three guys, or should I say young adults. Ray Fuego, GRGY and KC. Hating on public transportation, smoking lots of weed, and just the regular fucking around in the neighborhood aka SMIB are some of their subjects when making music together. All three of them equally as creative, but certainly in their own style. Aside from them, we have Tads Thots, known for always carrying around his comb – the guy lost his nose ring once, but never that damn comb. A younger associate is Quincy, aka GHQST, the youngest crook, but definitely not the least stoned. Others are: Myrto, whose in charge of the managing tasks and in my eyes, the philosopher; Yung Nnelg, who was a no show at our Bijlmer soiree, but makes up for lost time by having dropped this mixtape earlier this year; Des Finesse, rapping man with a fashion sense; and of course multiple people affiliated with SMIB, like Larry, Mika, Tirino aka master shrooms and the main misses of the bunch, Ray's ol lady, Naomi.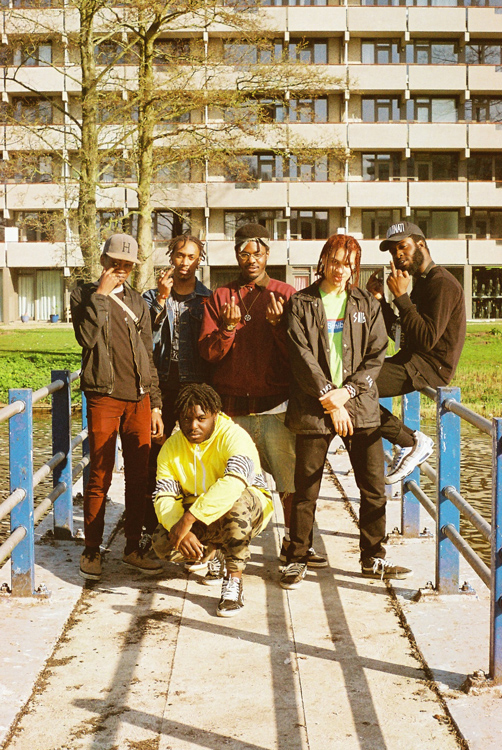 Quincy, Ray, Tads, Grgy, Kc and Des Finesse.  
That day we met up at Ray's house, or should I say balcony. One of the many apartments in one of the many flats in the projects. A balcony that according to ray never catches a ray of sunshine. What's in a name. I found myself surrounded by the fumes of weed, involved in conversations about breaking into houses and witnessing drug deals on the doorstep. But also – excitement, the fact that the recenty dropped music video of "Fukboiproof" had reached 5000 views, and discussions about what to do next. Thoughts about realeasing new T-shirts and the fact that the whole SMIB crew had been booked to perform on Hip-hop festival Appelsap that upcoming summer. Day to day activities, and new opportunities. Still finding out how to cope best with this fast-growing success. Only time will tell.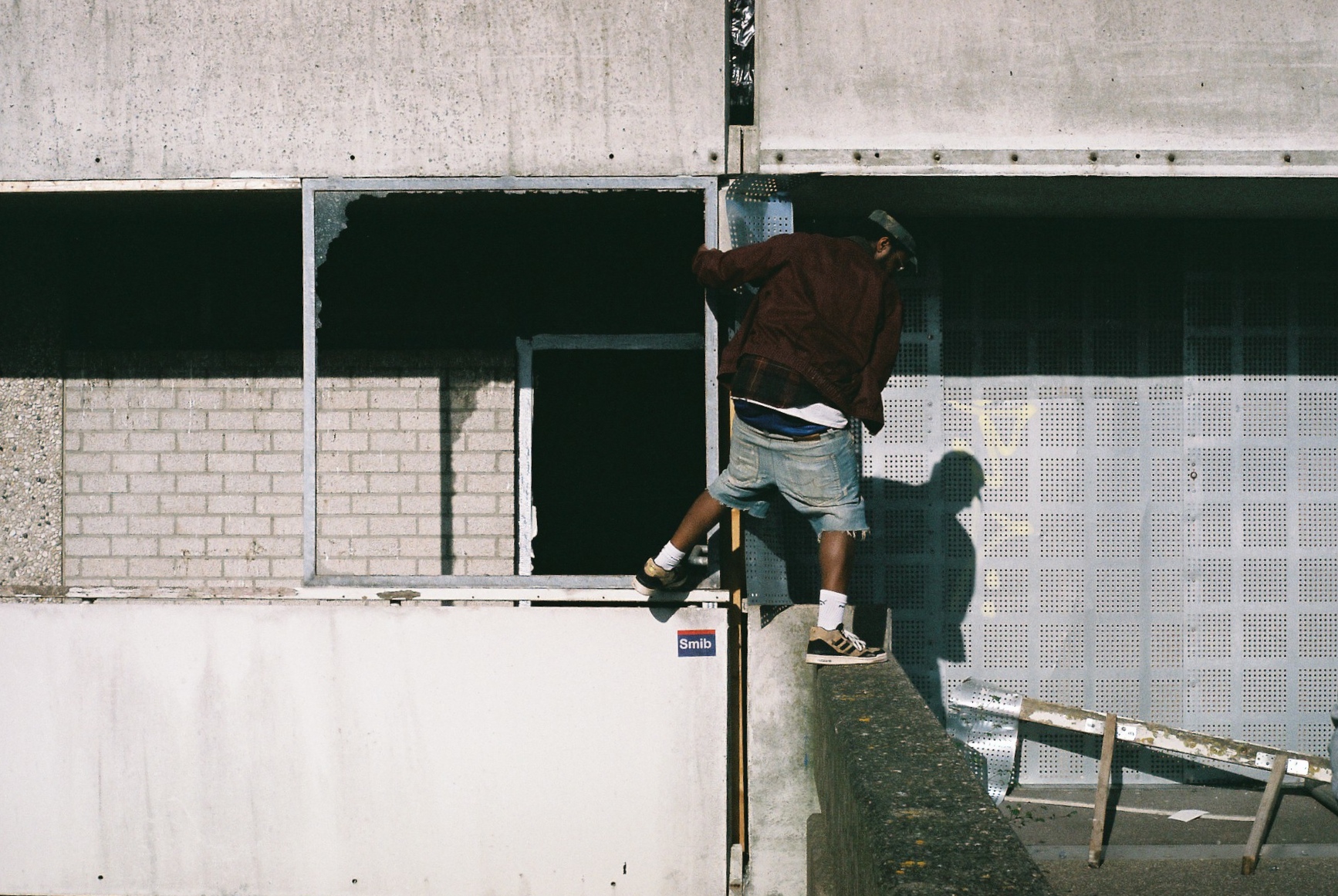 Tads Thots, one of the members who recently came out with a music video to his debut track "fukboiproof."
Quincy and Tadzio.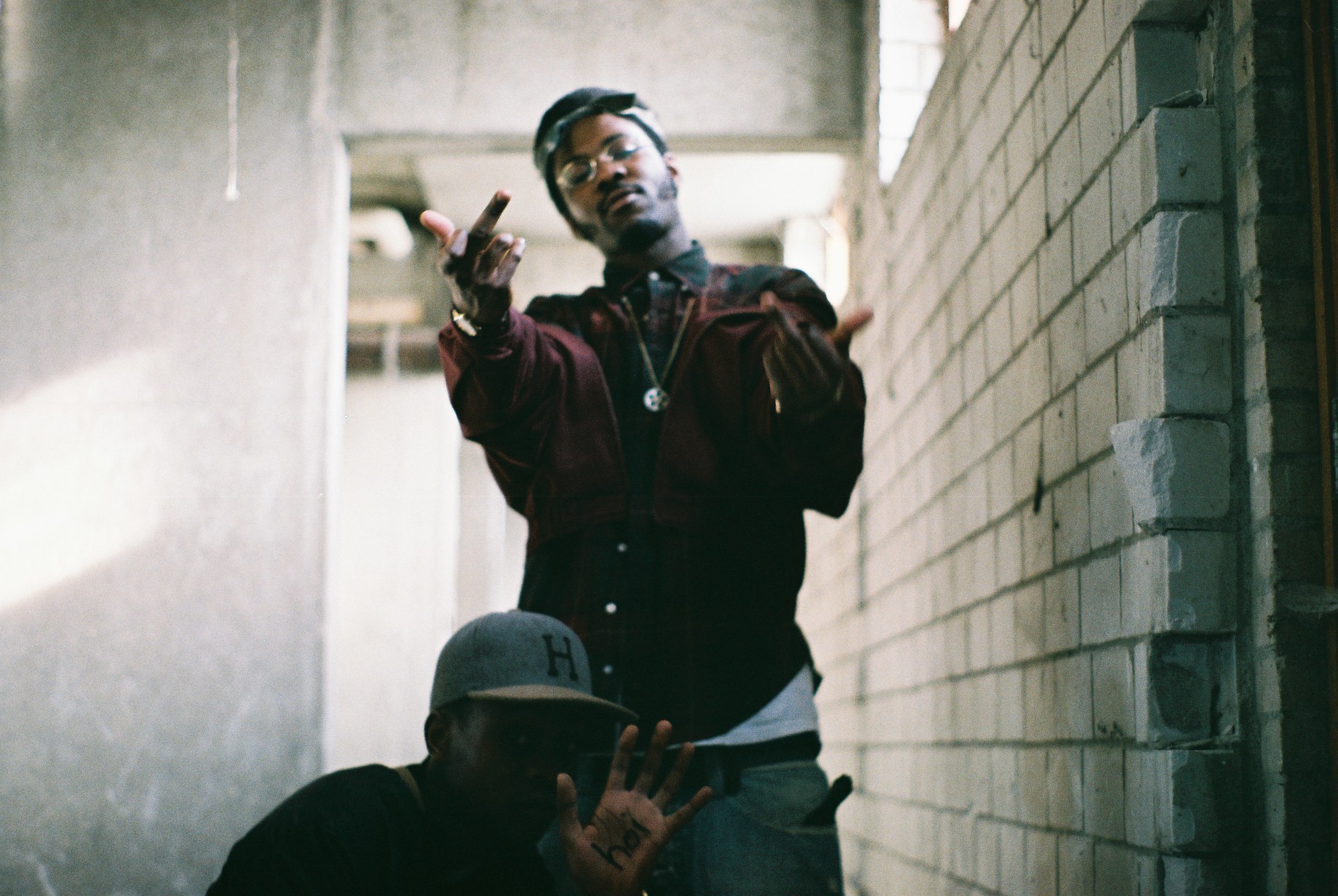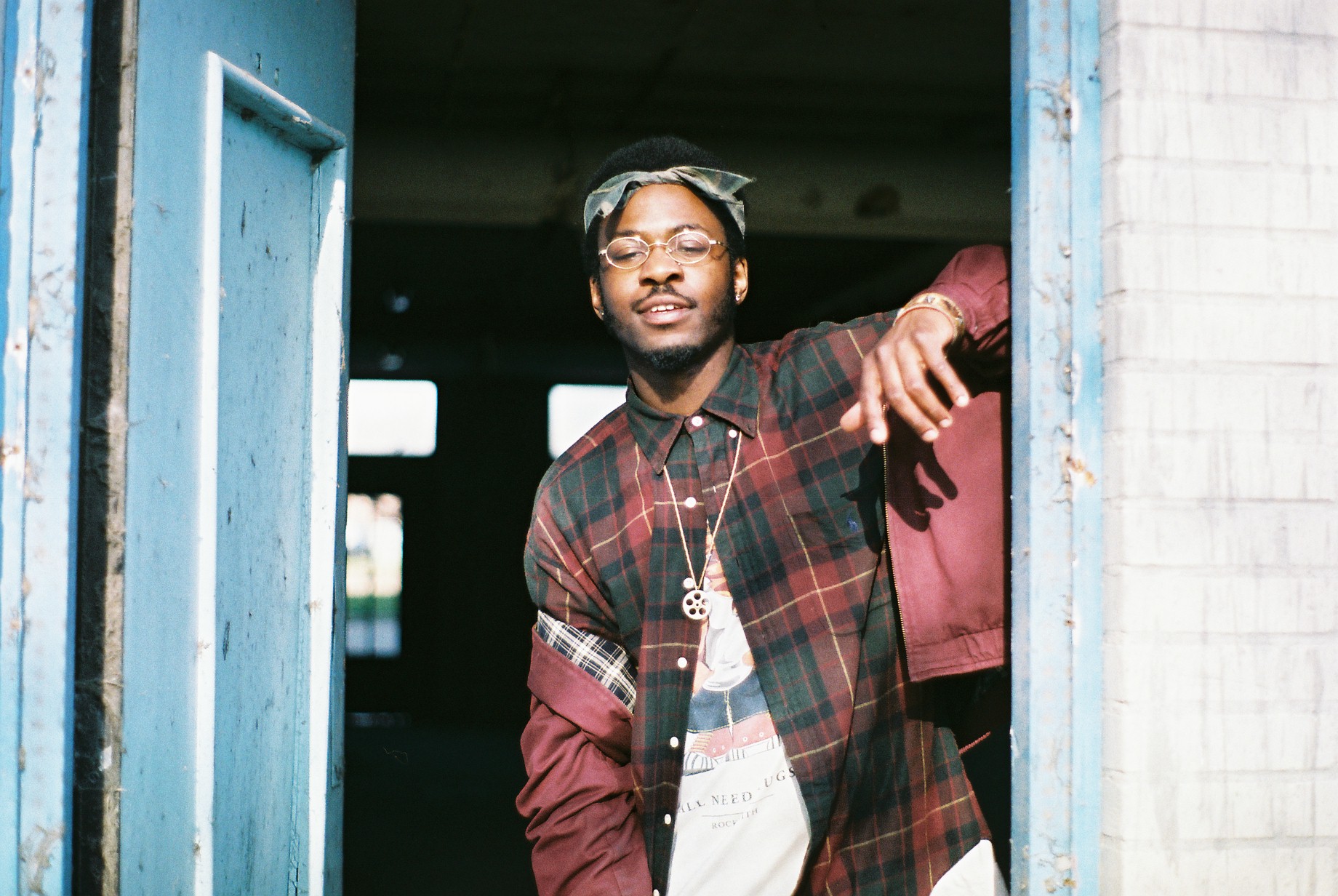 GRGY and Ray Fuego.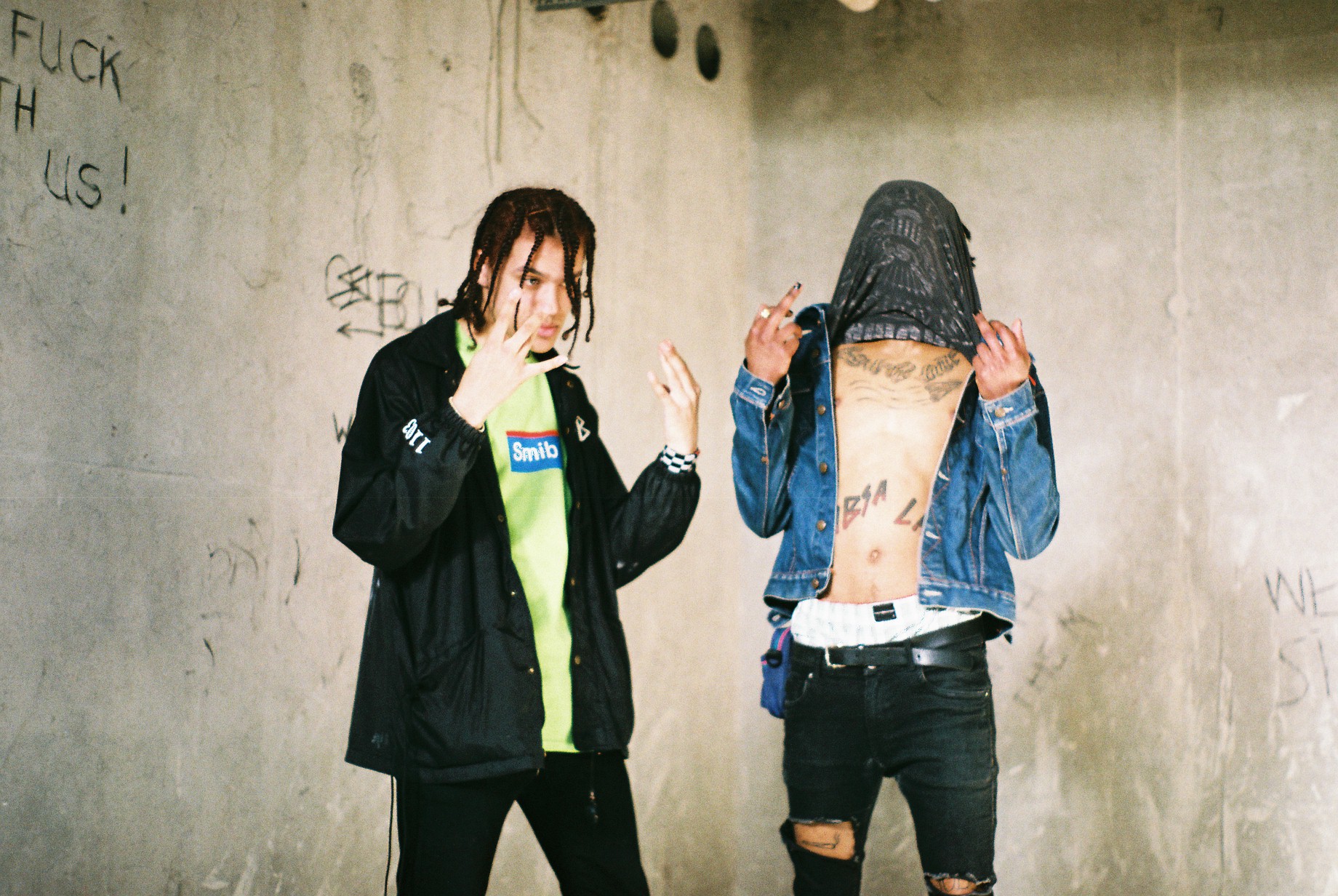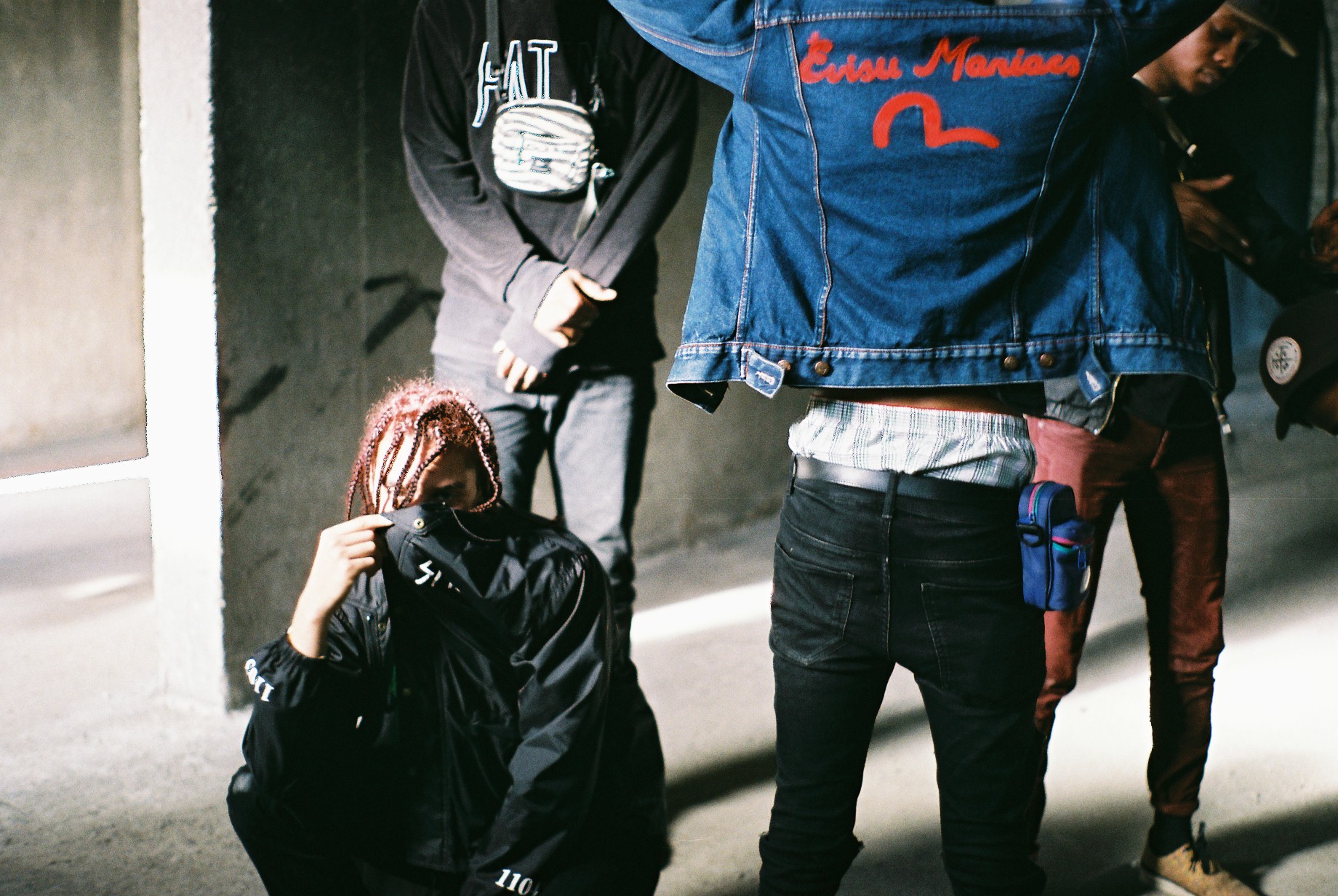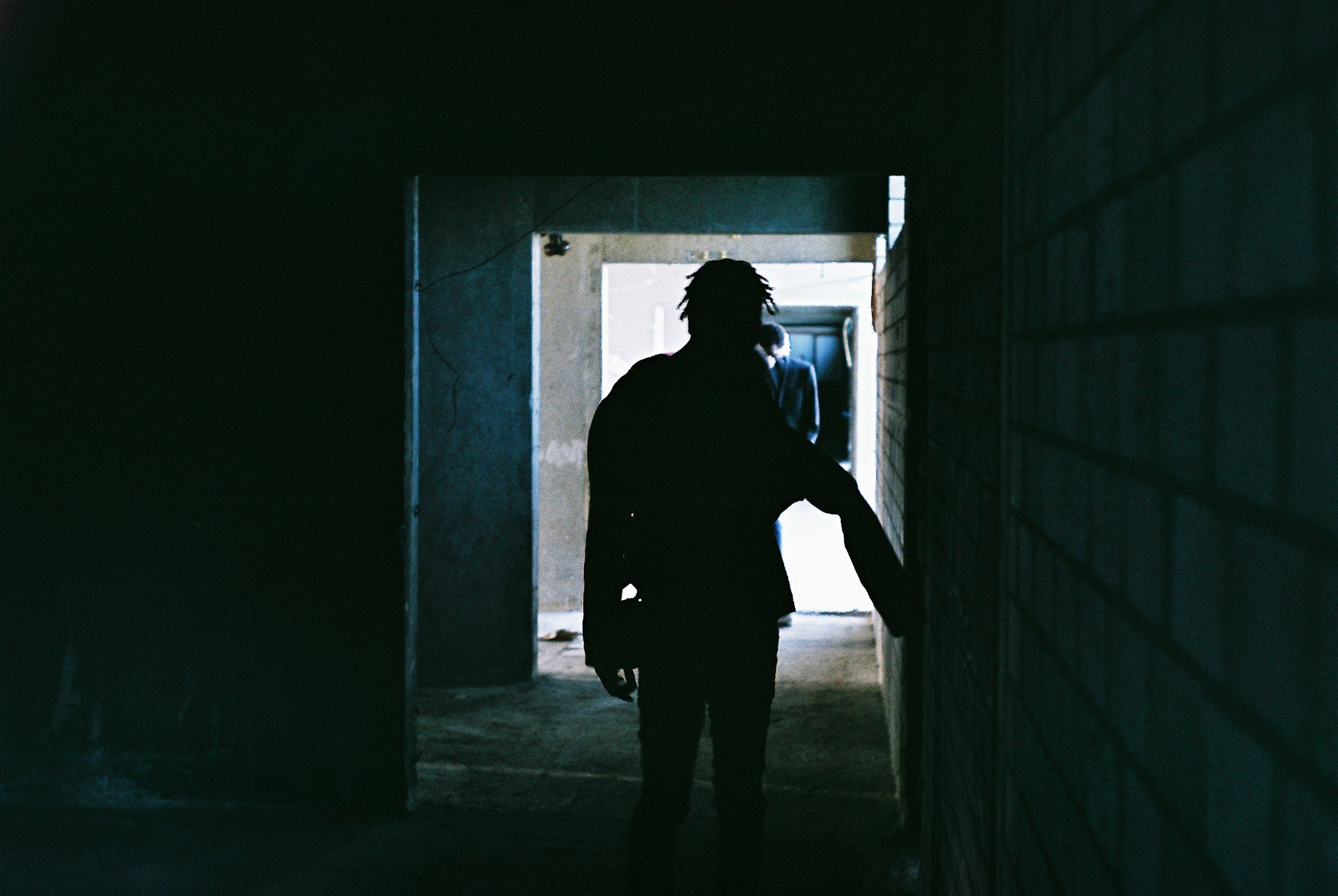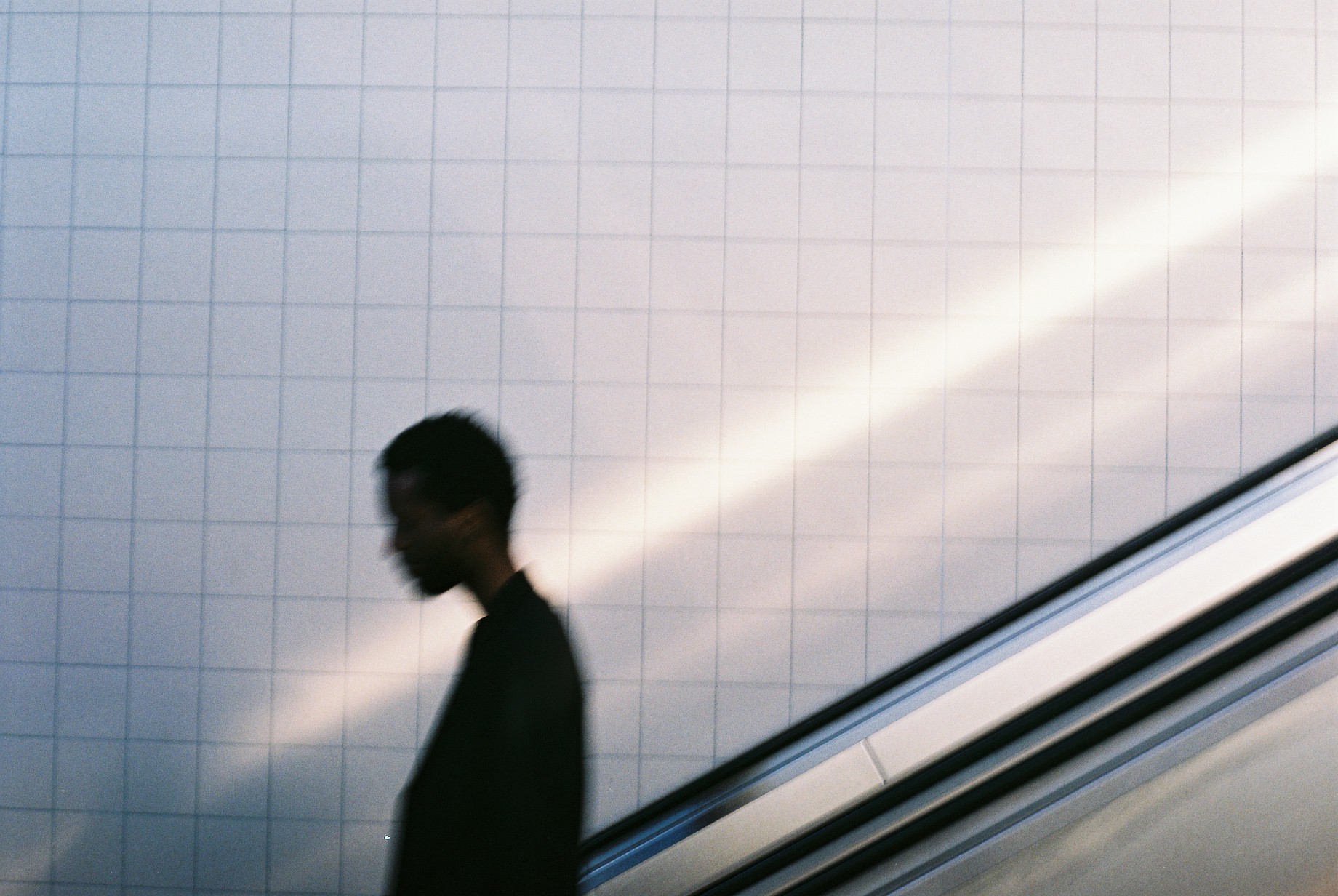 KC hanging out on Ray's balcony.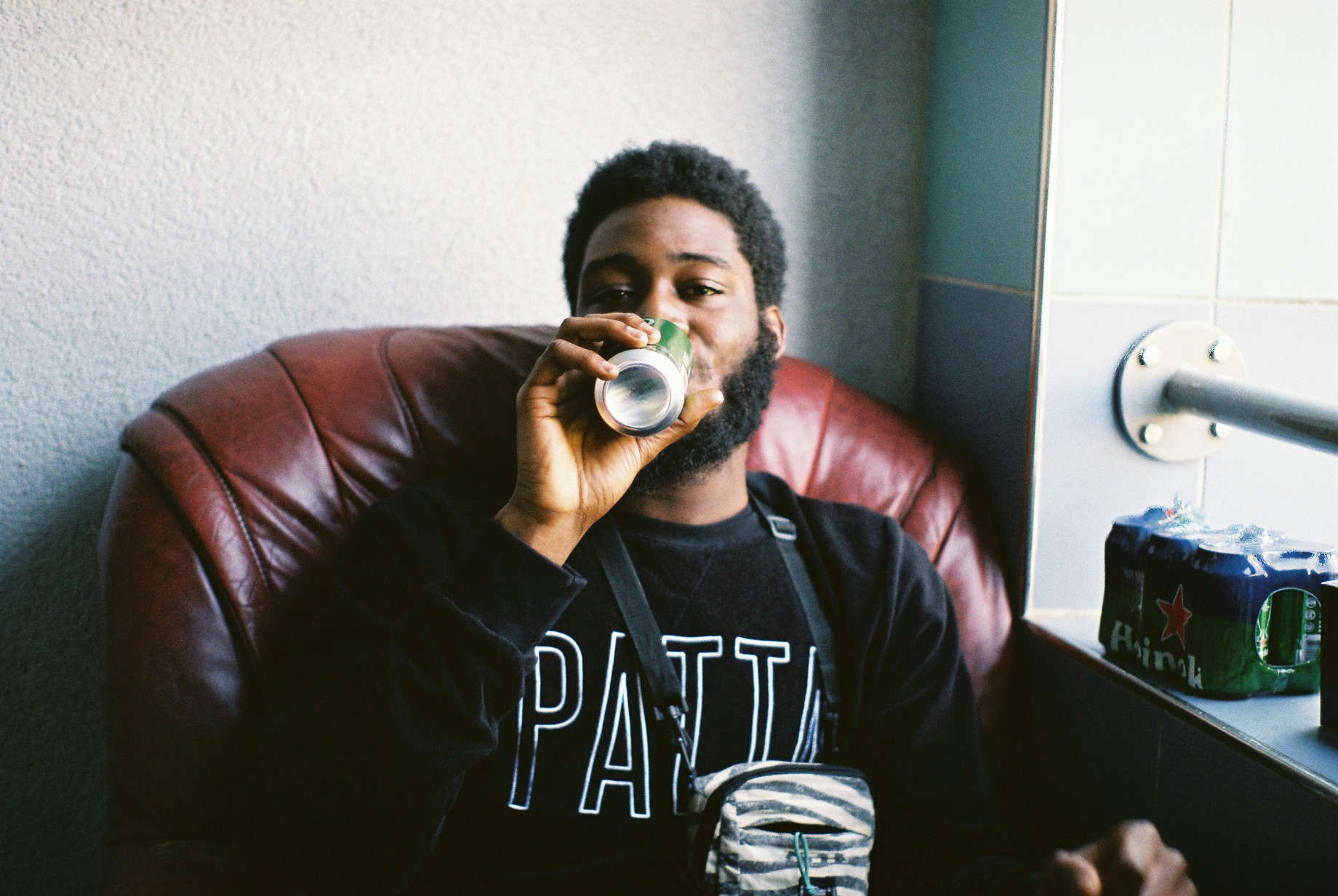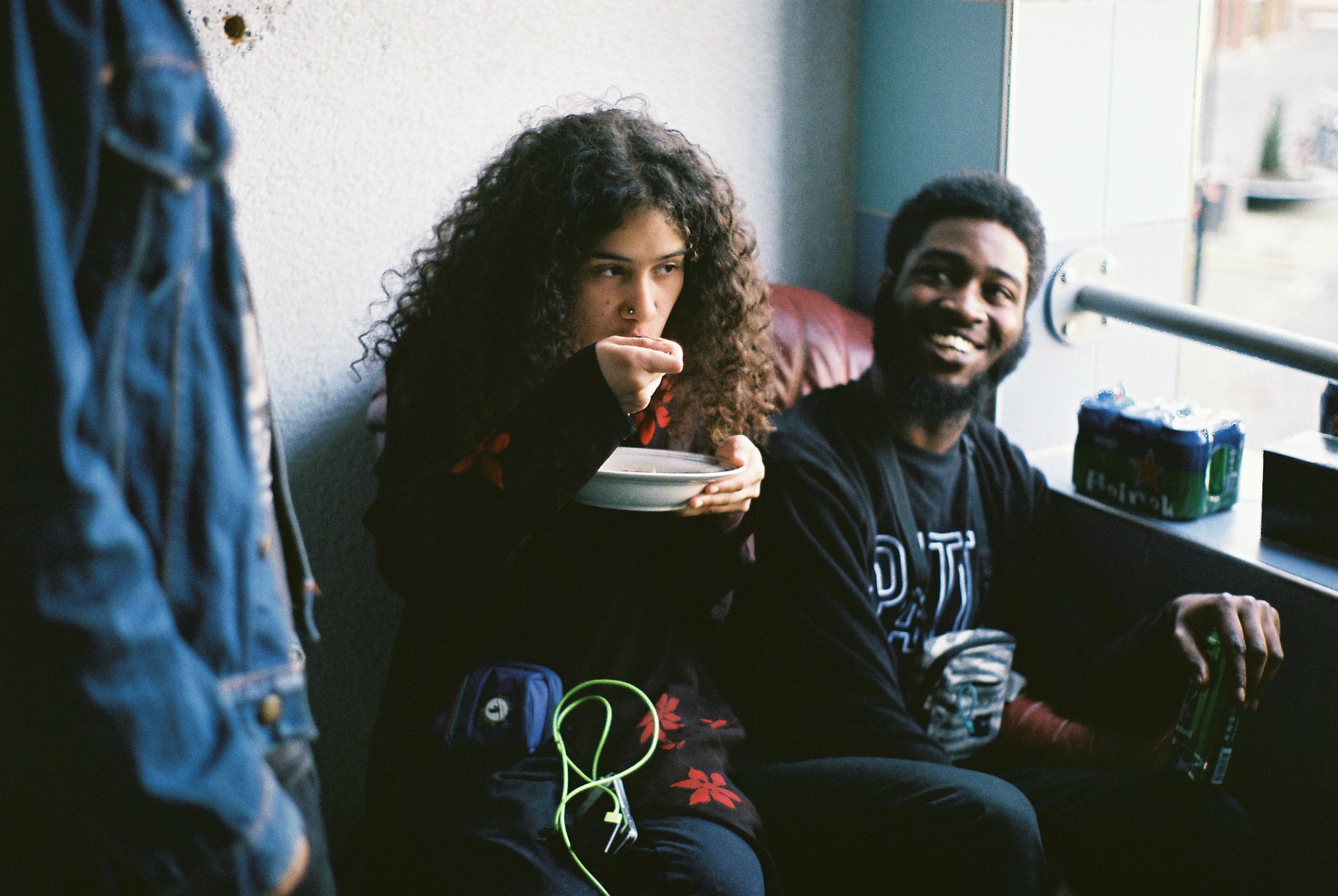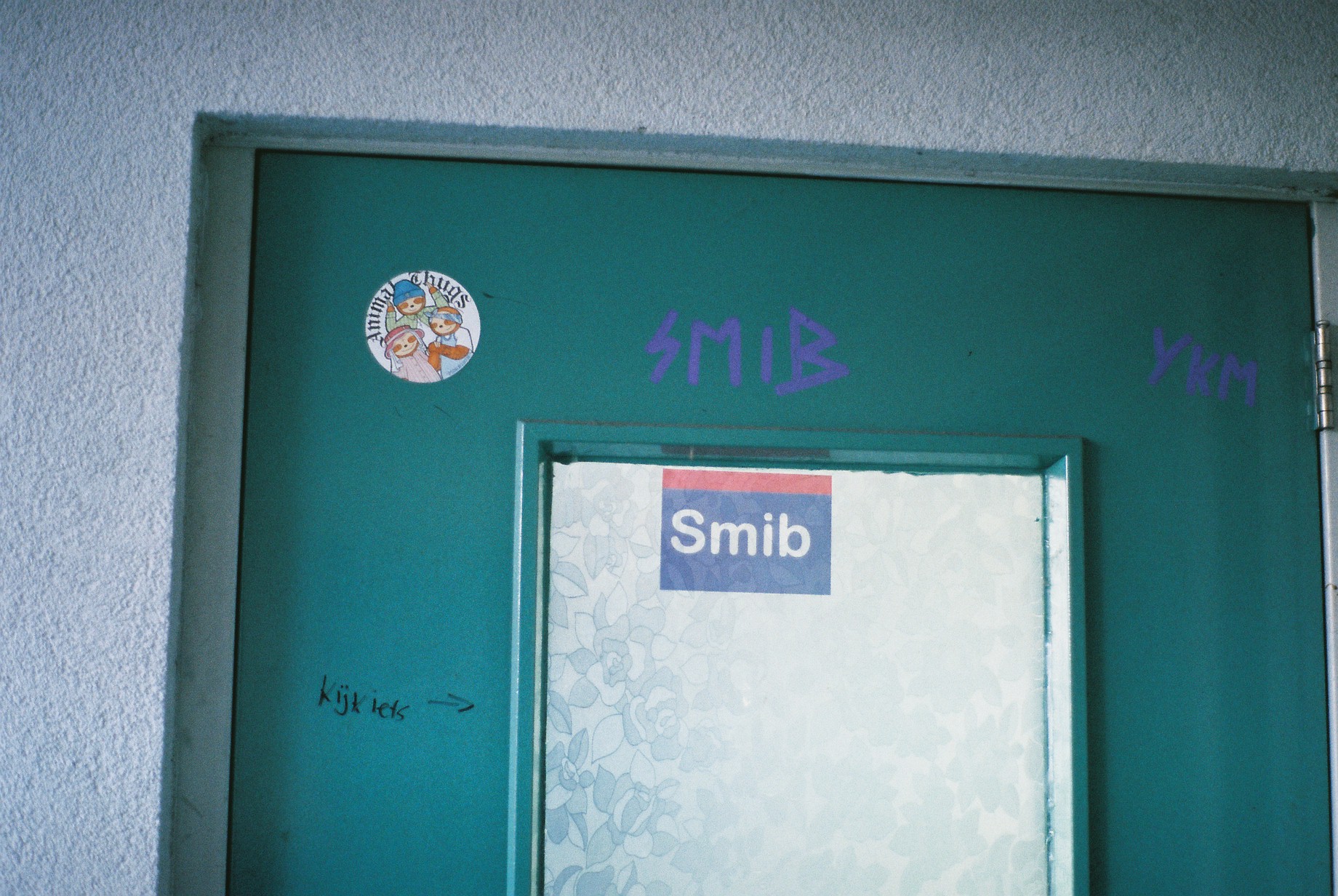 Young love in the Bijlmer.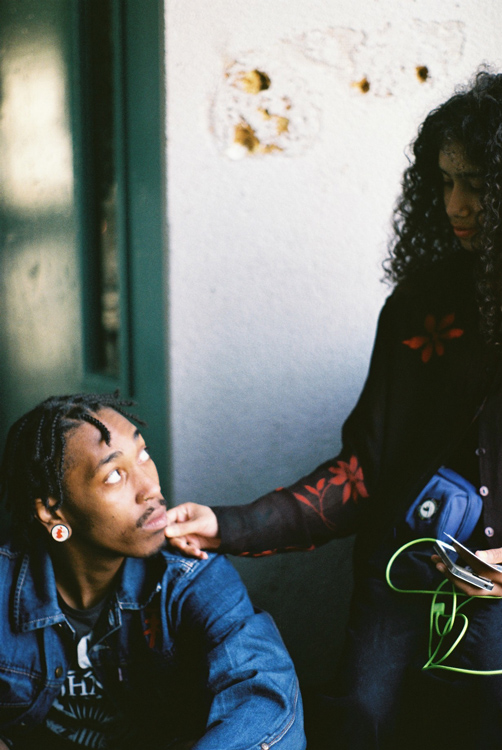 Ray Fuego.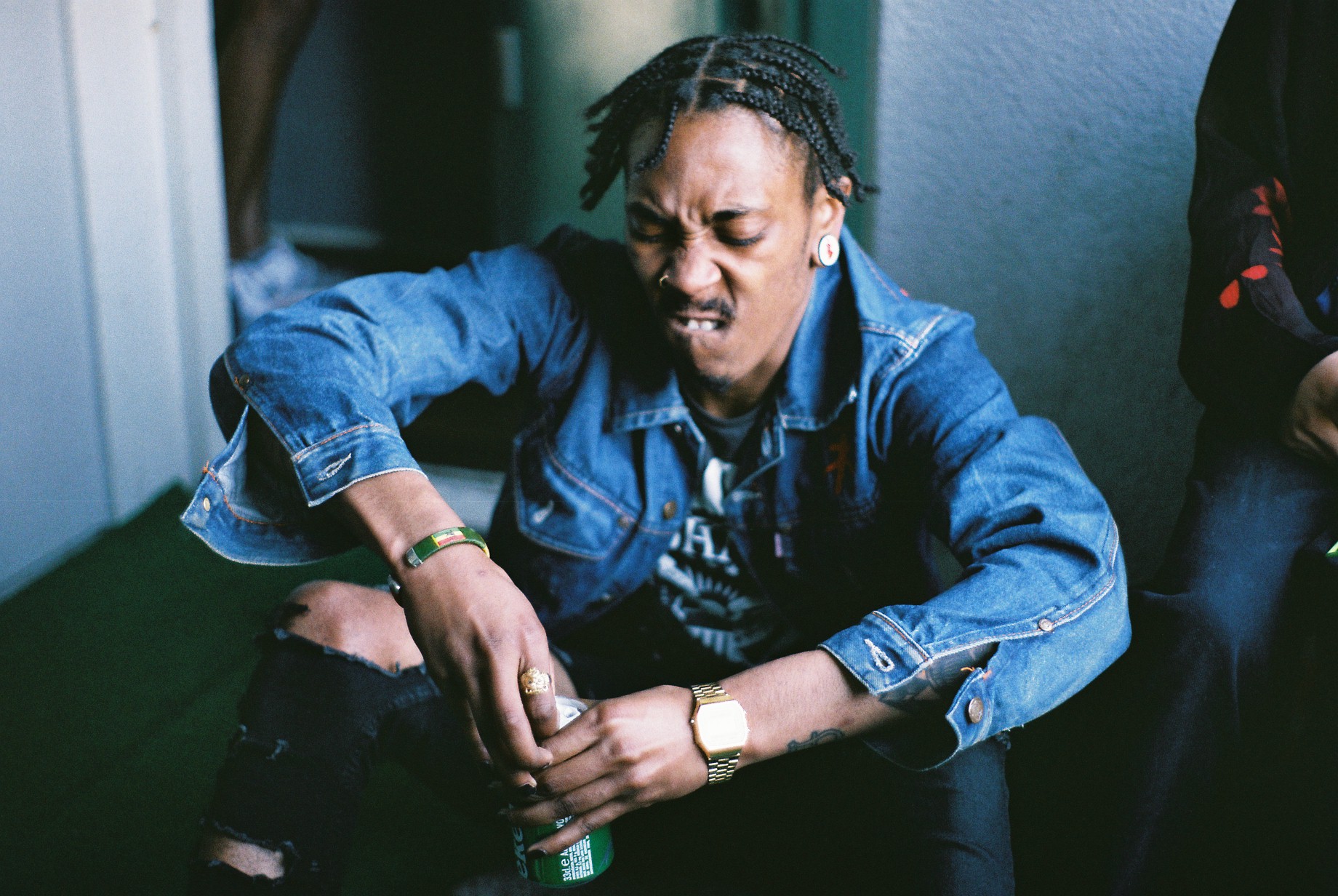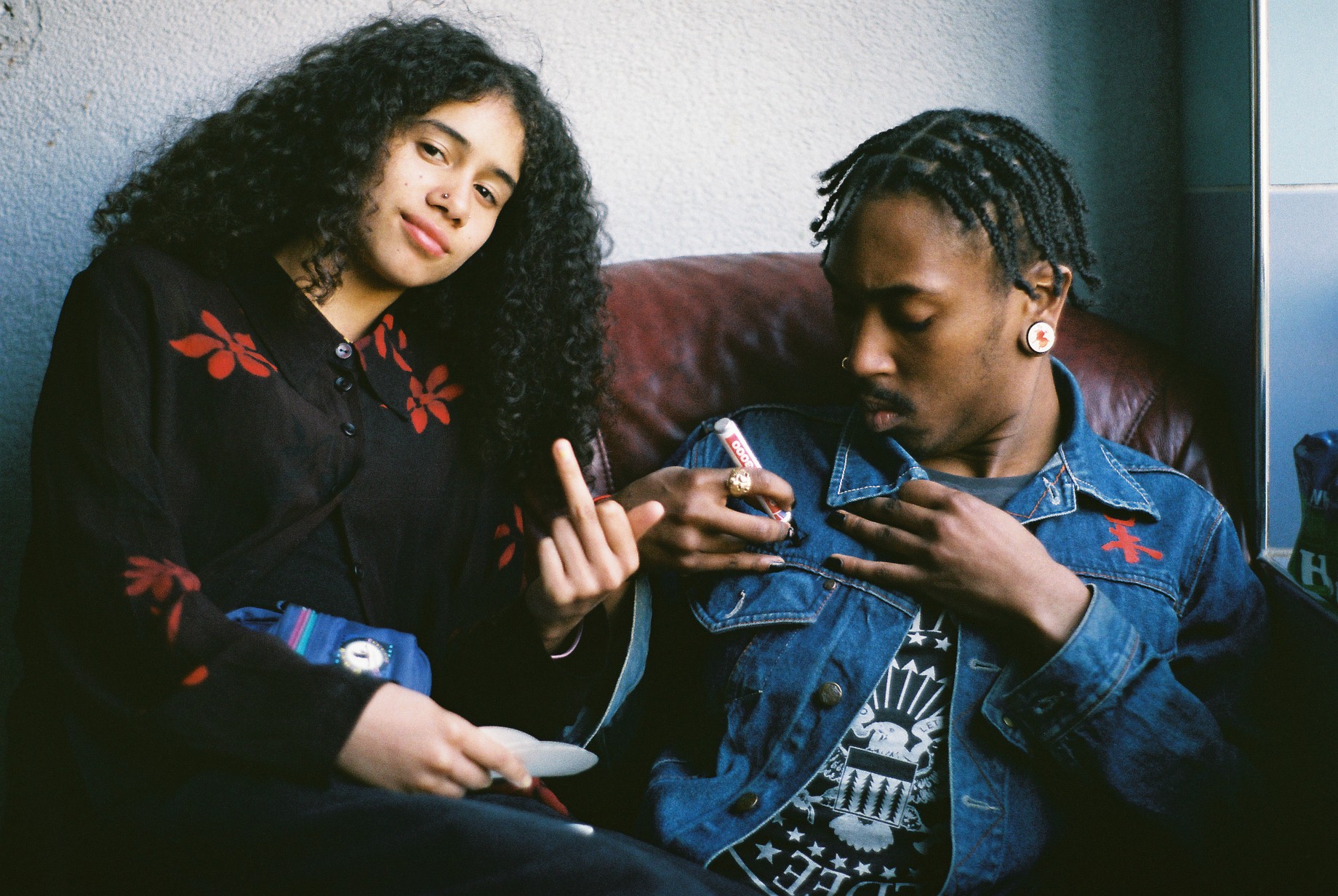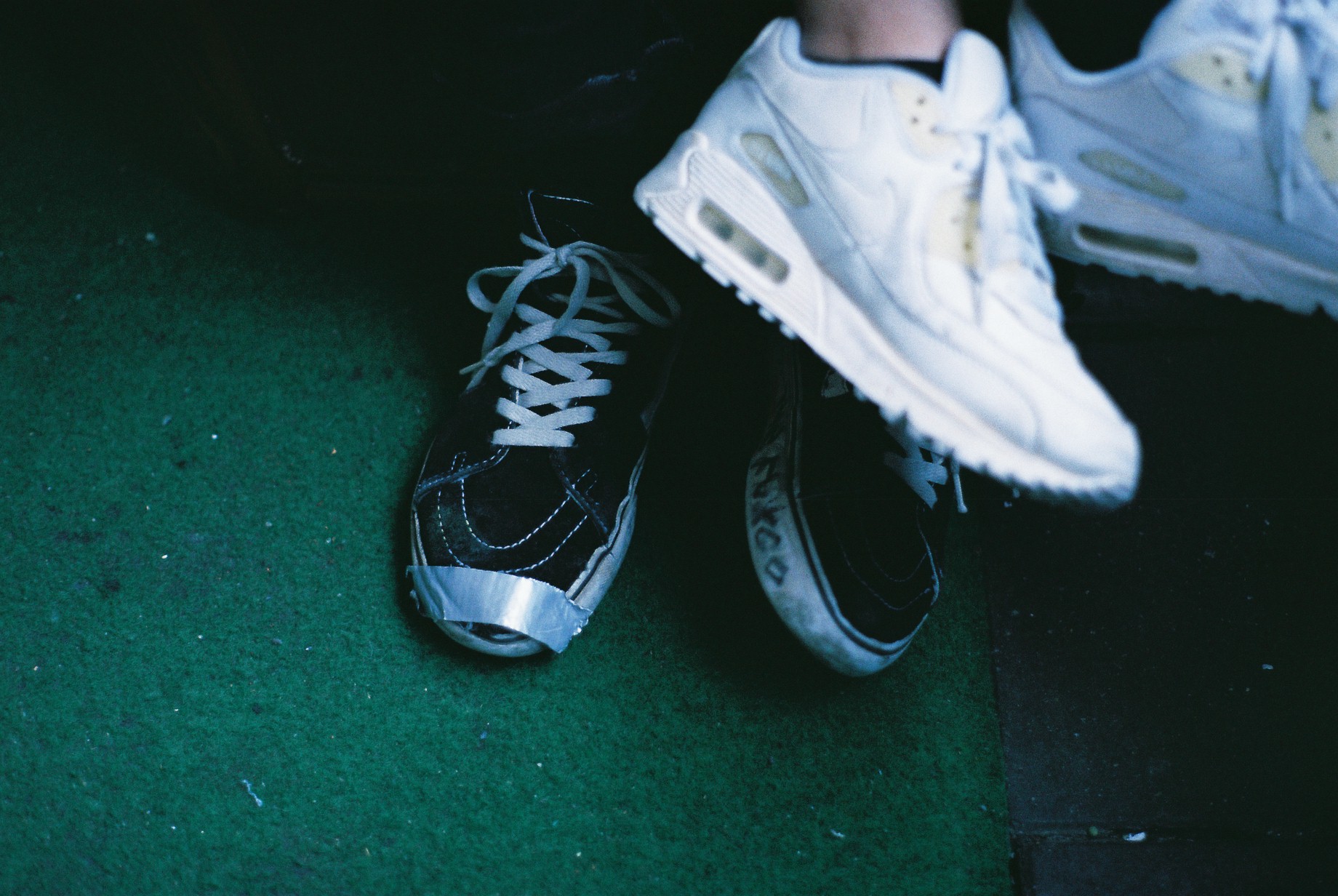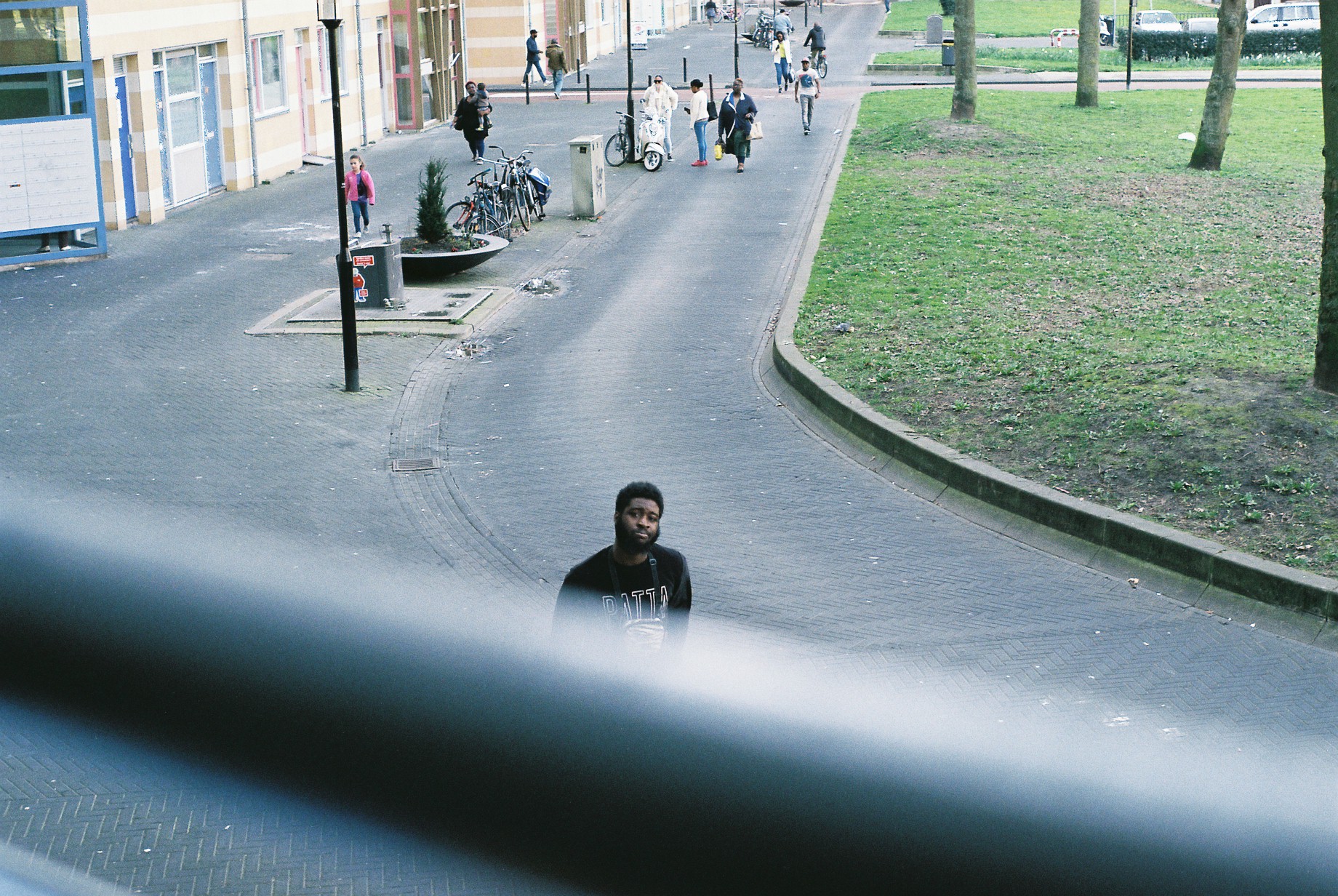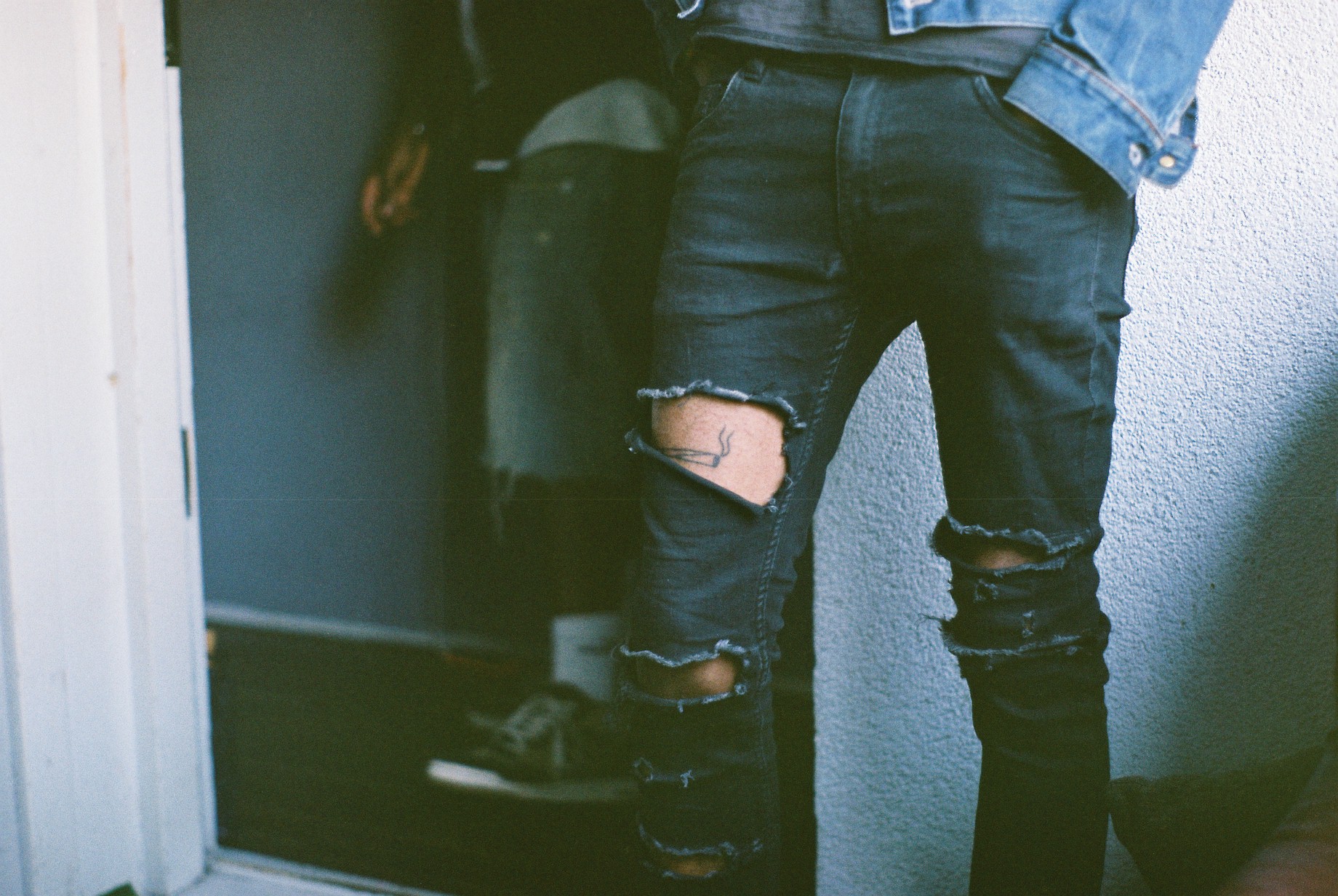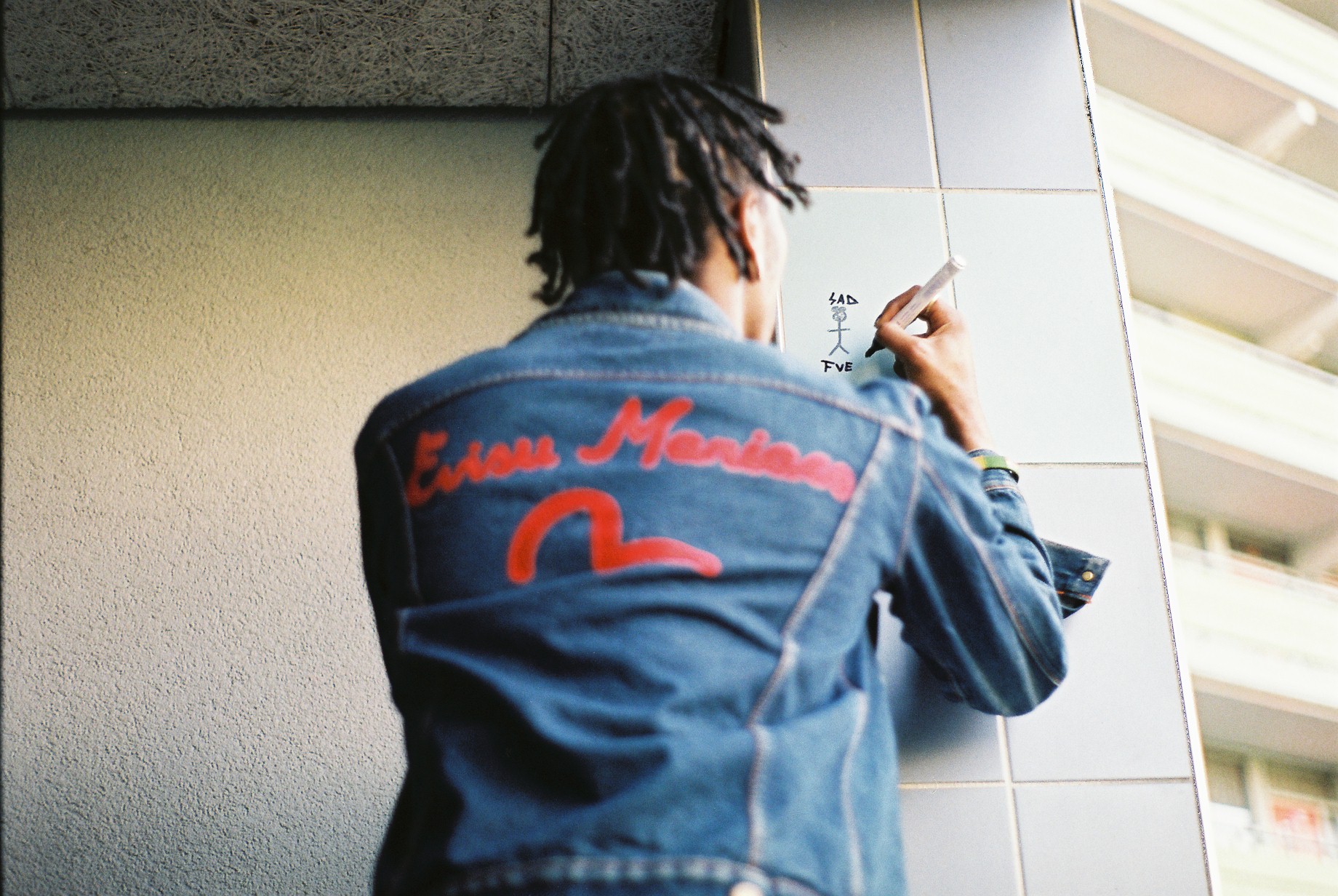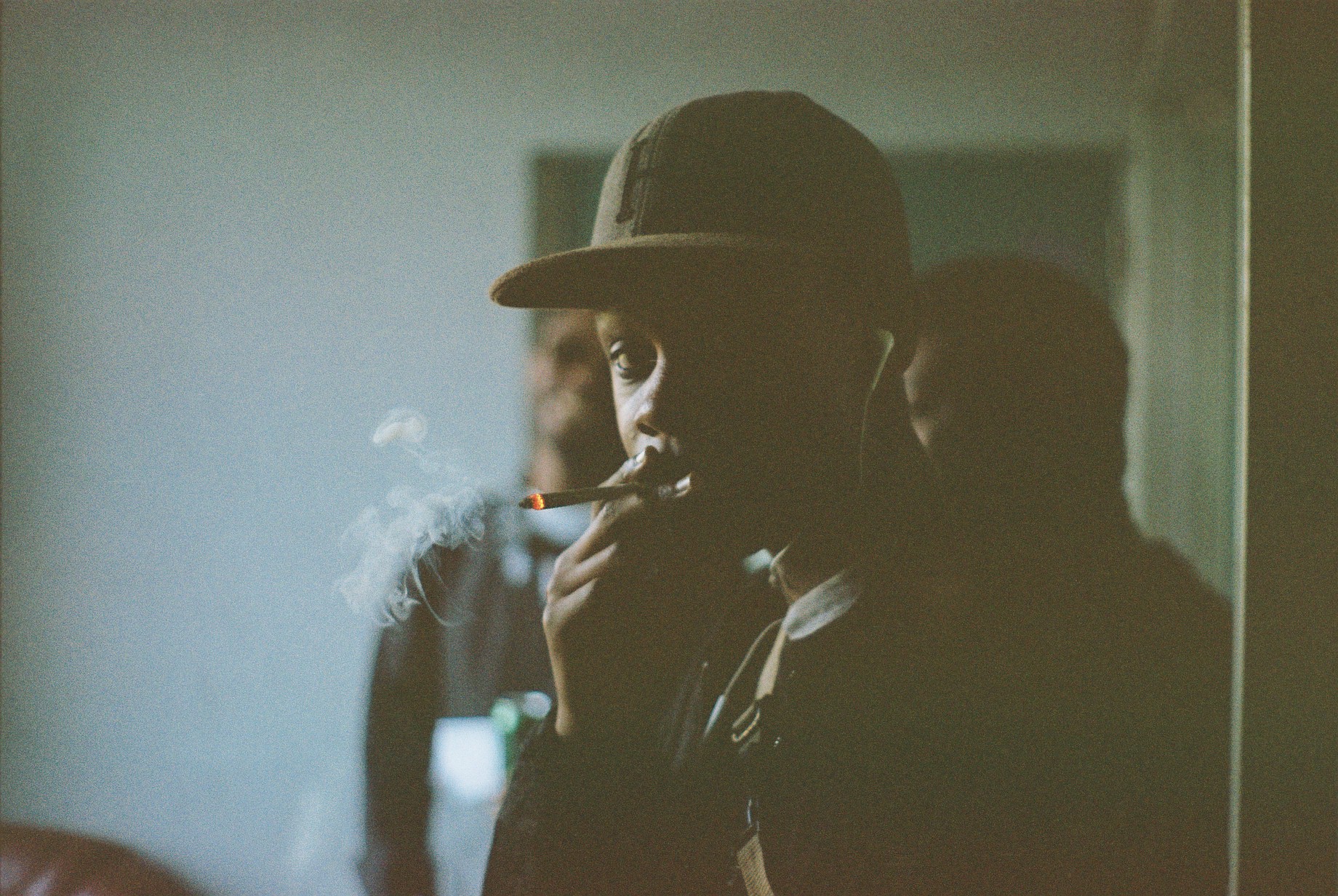 Quincy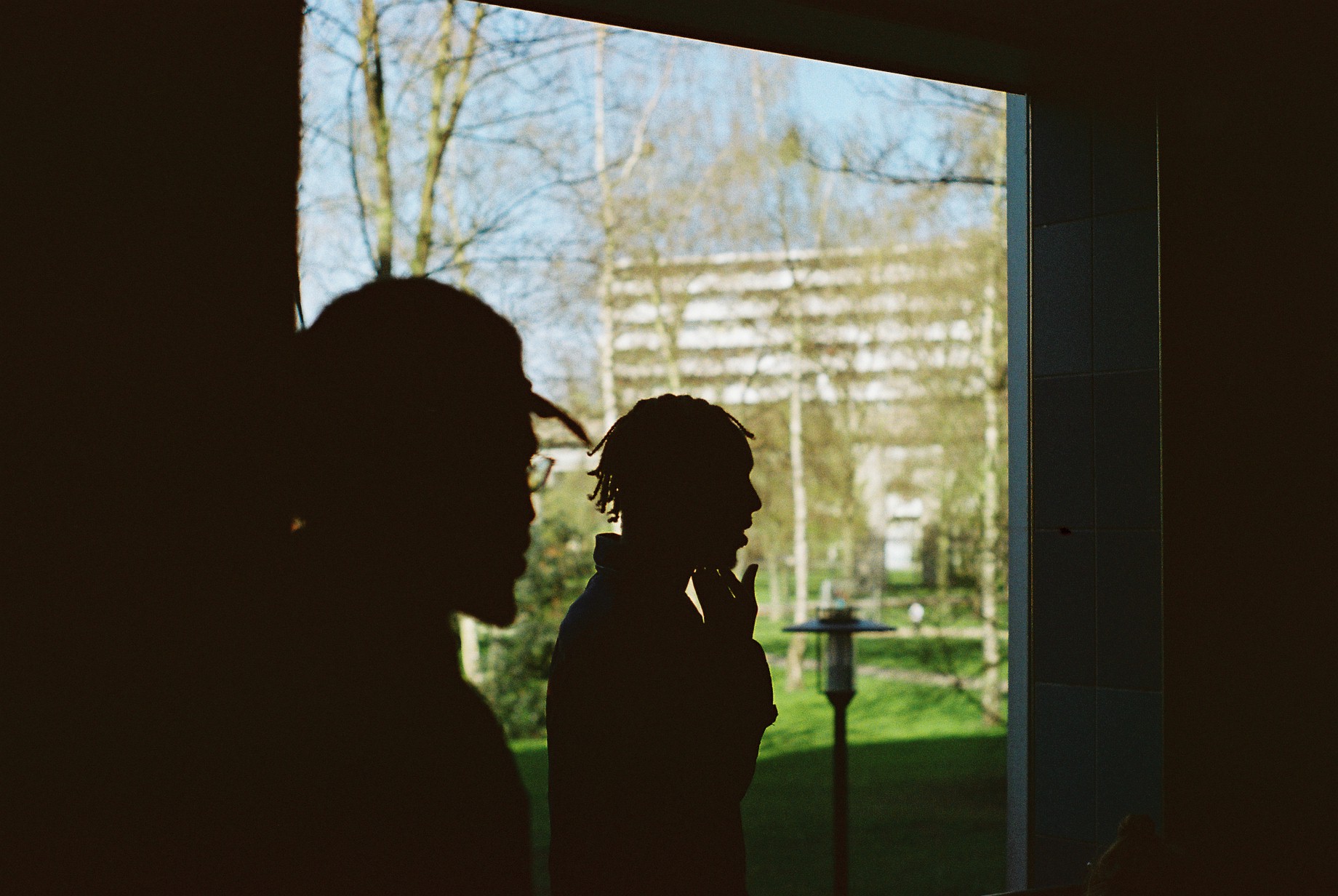 GRGY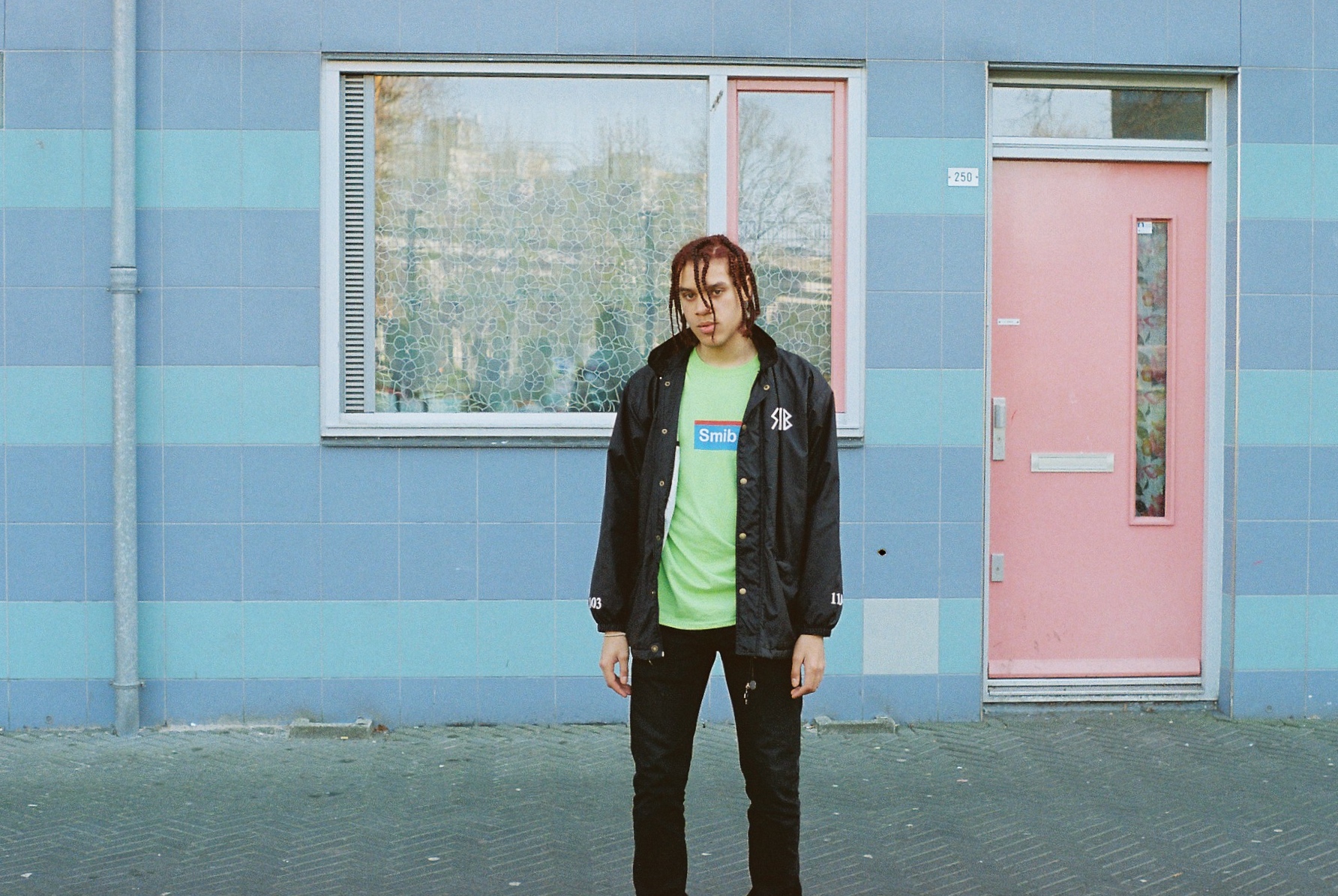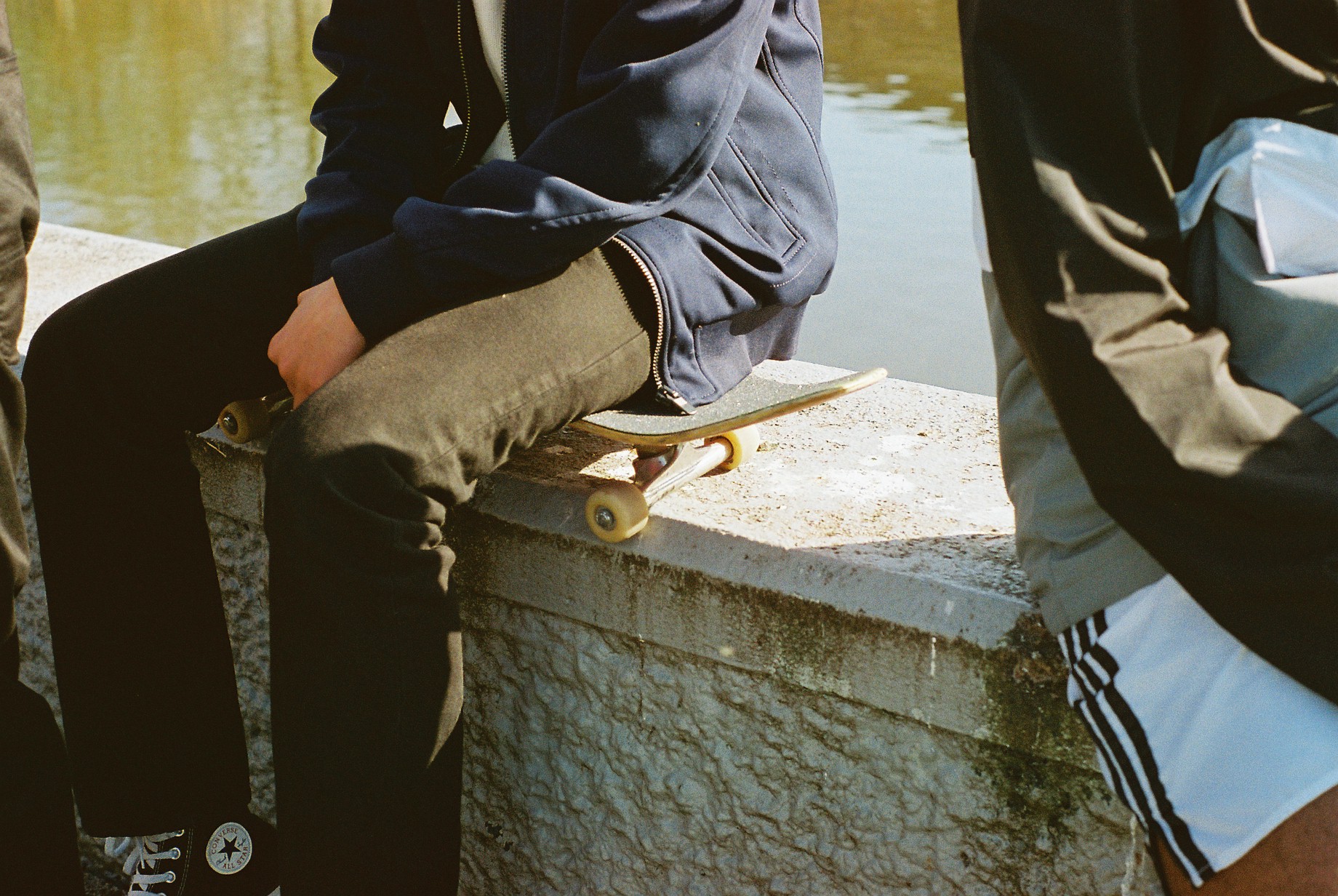 ::
Follow SMIB's Youtube channel.