The Skateroom is a company dedicated to supporting non-profit organizations around the world – like Skateistan in Afghanistan and Cambodia – that empower children through skateboarding and art. They work with artists from different mediums and scenes, placing original artwork on skateboards that will be then sold to support each targeted project. The process requires the collaboration of all parts – artists and producers, audience and fundraisers, as well as youth and skateboarders. With just one product at a time, they are able to mobilize an entire system of participants that can reach from one continent to another. It seems like skateboarding is able to function as a universal tool that can extend so far that it influences the lives of young people in the most remote and unprivileged places. At the same time, they are promoting art as well, expanding its influence through a popular product, without decreasing its value. By doing so, they also offer a new opportunity for collectors to purchase an item from their preferred artist.
They produce, promote, and sell the skateboards themselves, as well as create a mix of underground and popular artists ranging from Ai Wei Wei and Paul McCarthy, to Basquiat and Nobuyoshi Araki. But, of course, that's not all, it includes creatives such as Ari Marcopoulos, Chris Johanson, Ed Templeton, Keith Haring, Kenny Scharf, Mark Gonzales, and many more.
Their motto explains their reasoning and vision: "Skating beyond skating – Art you've never seen on a board – Helping youth a skateboard at the time." So go ahead and grab your skateboard!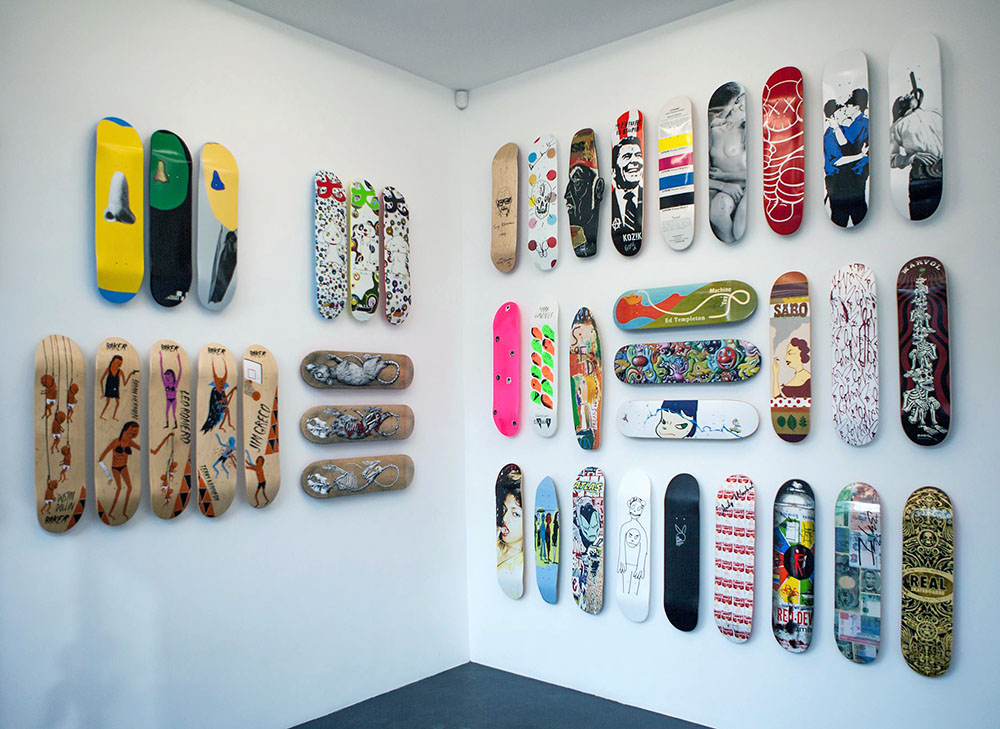 TASOS & MARINA: What is the idea behind Skateroom?
SKATEROOM: The idea behind The Skateroom is to ask contemporary artists to participate in a project where their art becomes useful by using a medium that is representative of a counterculture or subculture (although, the words don't do justice to the meaning) and, at the same time, empower children through skateboarding and/or art.
How many people work on each project?
It really depends on the size of the project! Each project is different and it also depends on the artist. It can be anywhere between 10 to 30+ people.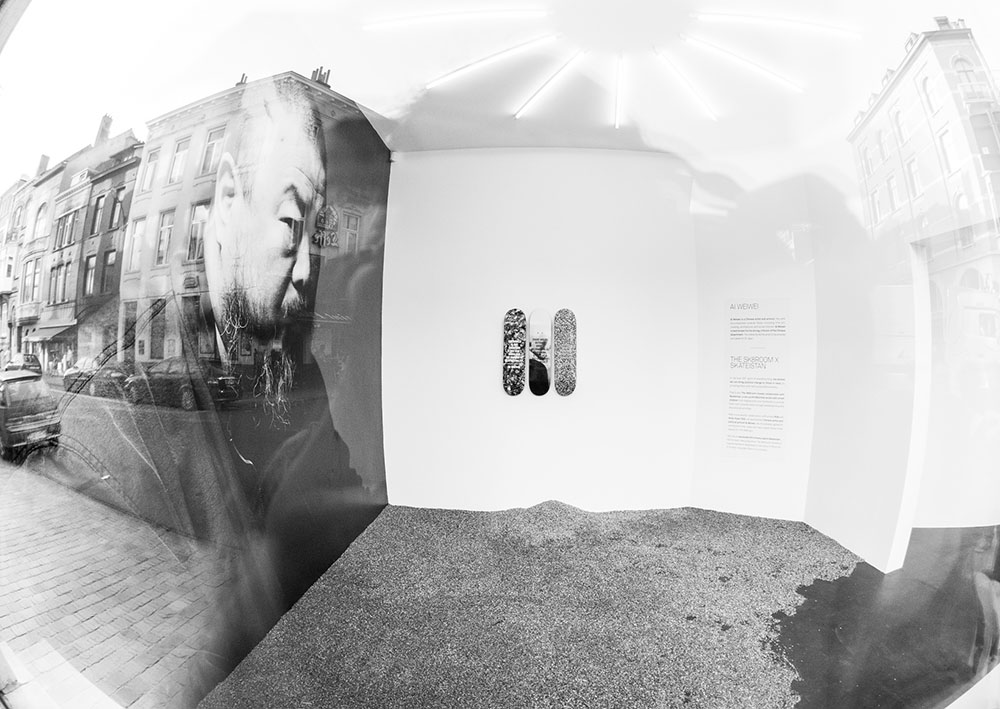 We saw that you are supporting the NGO Skateistan. How did you initially collaborate with them?
That's how the whole idea behind The Skateroom started. At the beginning, The Skateroom's founder, Charles-Antoine Bodson, decided to sell part of his skateboard collection after meeting Oliver Percovich, the founder of Skateistan's. And after seeing what the amazing work the NGO had accomplished in Afghanistan and Cambodia.
Charles-Antoine thought he'd donate part of the sales to help Skateistan in their endeavour. He then decided to make his own productions to help the NGO further.
Can you describe the whole process of a project ? How does everything come together, the artists, the organization, in order to realize your goal?
We send out collaboration offers to artists with whom we want to work, we see if they adhere to the project or not, then start discussing what they want to put on the board. It's a close collaboration, sharing ideas and bouncing back on them. We like to keep things simple and honest and work with the artists, so everyone can come to an agreement. We also stay in close contact with Skateistan to see what their goals are and where they're going next.
We always try our best to make it a successful collaboration.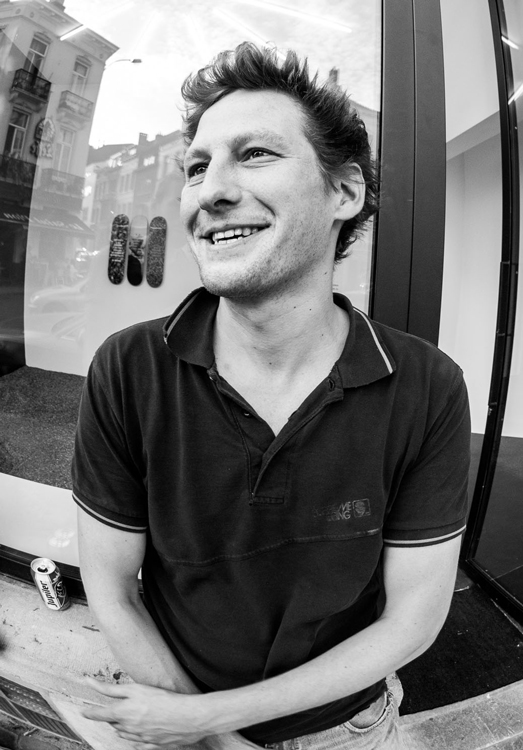 Do you travel to the destinations where the projects are realized in order to observe or participate in them?
We started with ROA by going to Cambodia, two years ago, to meet Skateistan and see the positive influence they had with their skate school. It truly was eye-opening.
Next step is South Africa with Paul McCarthy once Skateistan's new skate school is ready!
What aspect of your work is most important to you?
Every aspect really. As much the relationship with the artist, than with the production of the boards (hand made one by one with wood from sustainable forests), to making customers aware of the project they are supporting when buying a skateboard; it's all one, long, organic process that comes together because we want to be careful with each and every aspect of the project.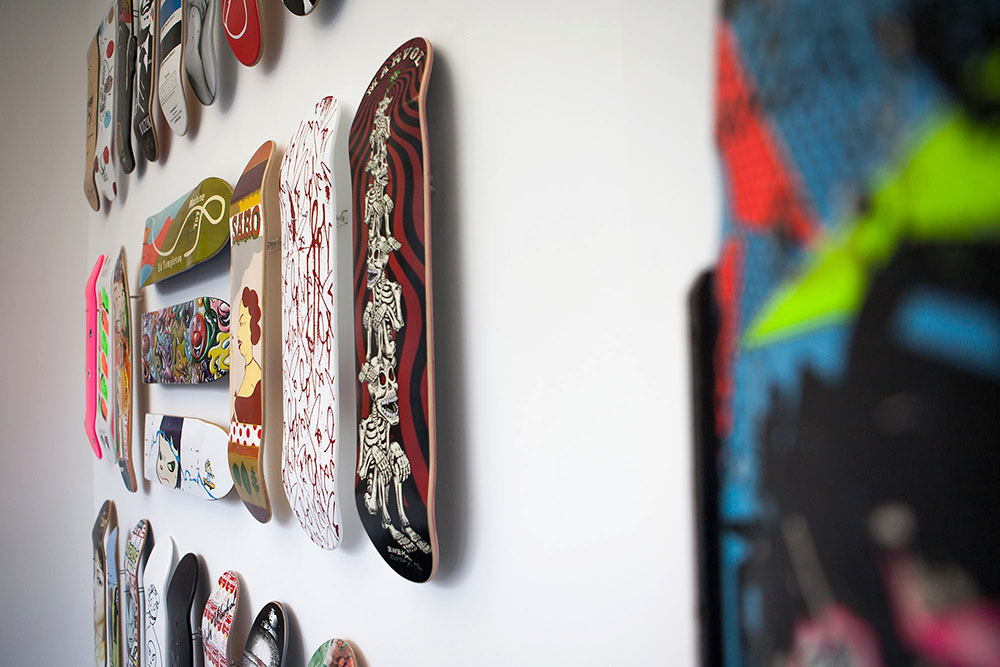 What are you working on now?
We just recently launched Paul McCarthy.
What was the last piece of music you listened to? When and where was that?
The Walworth Road Rockers Dub version of 'Witness' by Roots Manuva while writing these answers on my desk in Brussels.