THIS SATURDAY
The Hundreds invites you to our Homebase to celebrate the 25th anniversary of H2O
SHARP/SHOCK and Rend will be playing The Hundreds Warehouse Stage, too. The show is ALL AGES with FOOD TRUCKS and FREE WATER! Bring your kids and come rock out with Toby and the gang from H2O. You will also be able to grab the extremely limited edition The Hundreds X H2O collaboration so you can remember this wild show forever — not that it was going to be an issue.
The collection will also be available from the UK site at 8am BST on Saturday morning.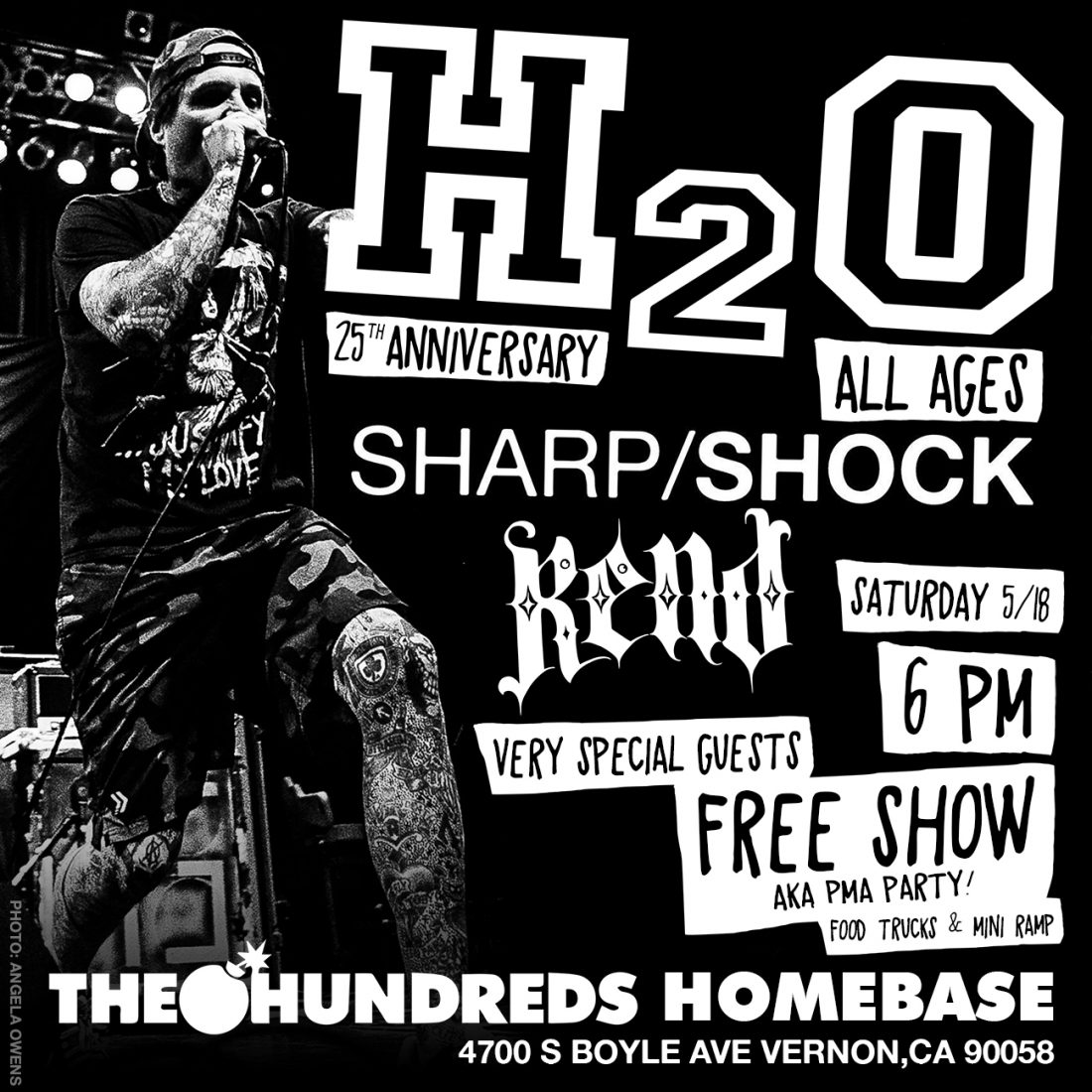 NO RSVP NEEDED. PULL UP.