When it comes to inspiration, I personally feel very lucky to be surrounded by people who inspire me to work harder and push myself. I would say that my life changed in mid 2003 when I met Tyrone or "RONE" as he is known by fans of his work. Here is a little background on that: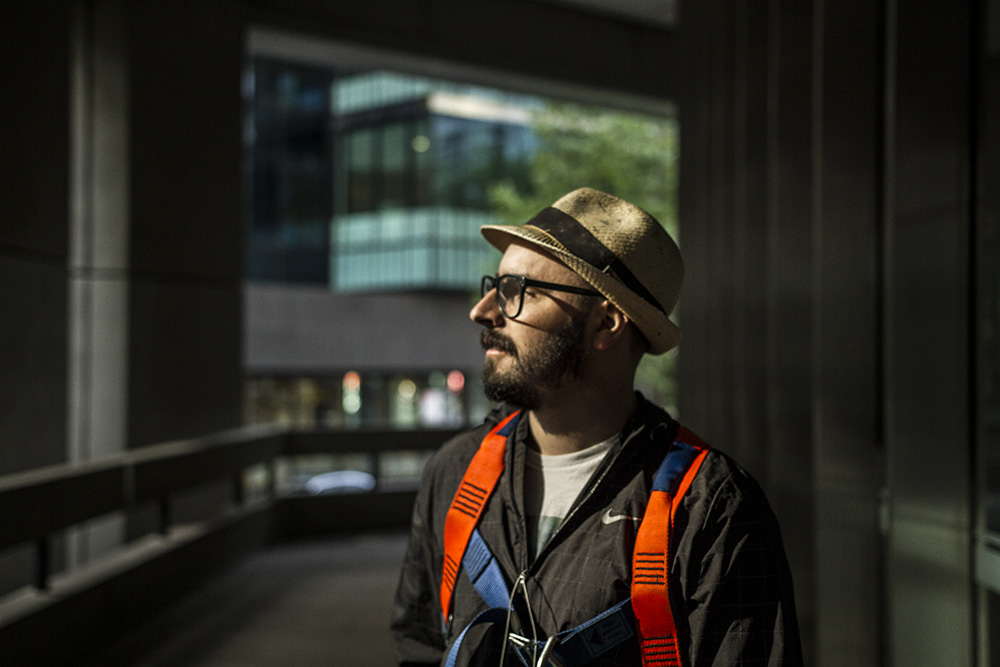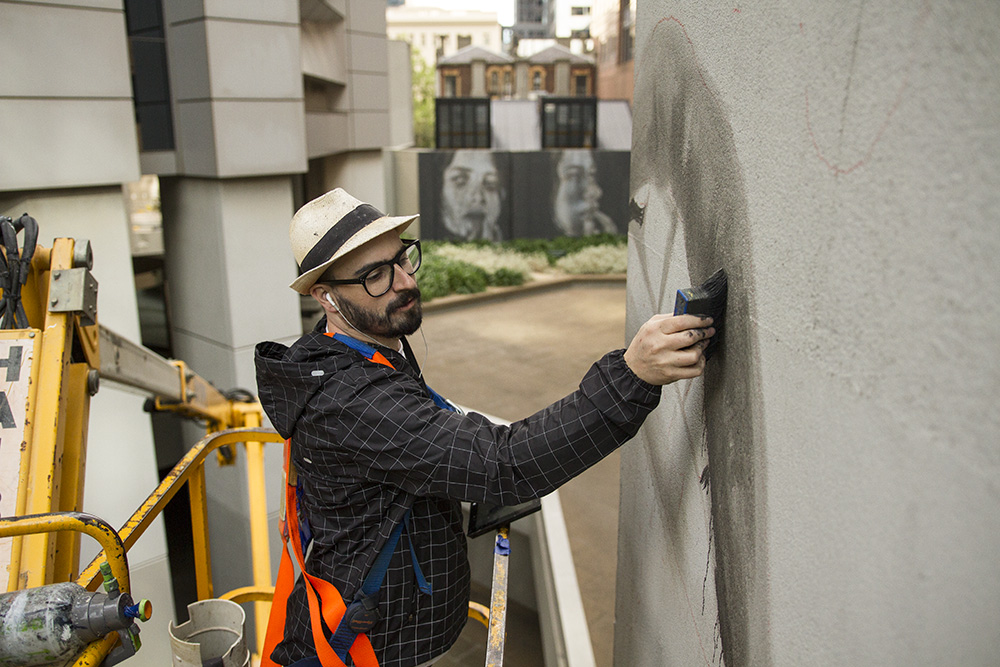 We met at a painting jam setup by a local council to promote "Youth Week" here in Melbourne, and what says "Youth" more than some sweet early 2000s urban stencil art? (Which just so happened to be something that both he and I were involved in at the time.) As far as youth goes, I was an 18 year old kid with an emo fringe, mosh metal band T-shirt, and a folder full of stencils of random pop culture crap that I would creep around the city putting up. Rone was a few years older than me. He drove a crappy car with a giant Zero skateboards skull sticker that took up the whole hood (I could dig it), wore baggy denim shorts, and had just landed a job as a T-shirt designer at a long-since-defunct skate/streetwear brand. On that checklist alone, I thought that he had this life thing locked down. We quickly became friends and started painting together. Eventually he invited me along with others to join this "Everfresh" thing that they were doing; I convinced him to convince his boss to give free clothes to my band; We did reverse doughnuts in his car and traded stories of how to make fireworks and all kinds of cool stuff (he was originally from the country so he had the goods when it came to doing bad kid stuff). Listing this stuff, it makes me wonder how we were actually legal adults – it sounds like two 13 year olds meeting for the first time.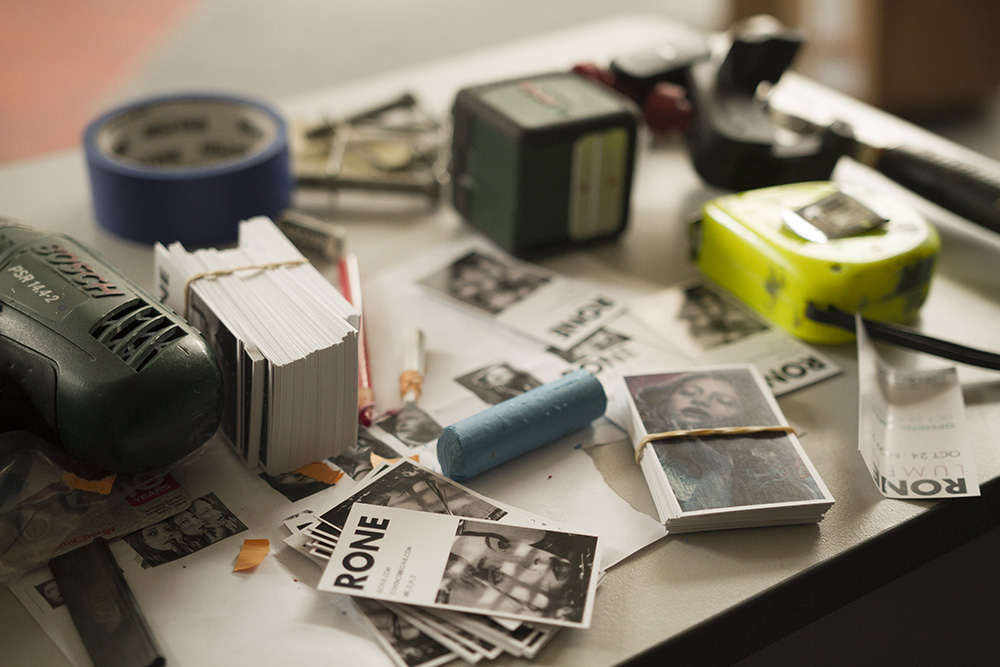 Anyway, I'm getting sidetracked. His ART. Back then, in 2003, stencil art and street art was booming here, but there was always something about Rone's art that was extra special to me, even in those early days. I've always been a massive fan, as are thousands of others now. The following decade plus, I have spent countless hours working alongside, bouncing ideas, getting advice, being handballed design clients, using his weird country set of skills to ghetto repair just about everything (he is like MacGyver with bad eyesight) and most of all just having fun. Seeing what he is achieving makes me proud beyond words (though I'm trying here), inspired beyond belief, and excited for what he will do in the future. He is a talent of world class standards and I thought it criminal to not document just a glimpse of what he has done with his recently sold out "Lumen" exhibition in Melbourne Australia.
I chatted with Rone, but I mostly want to let the images do the talking. Robot Army just released this short documentary film about Rone that lets the man himself put his work into words. (*side note it was directed by a childhood friend of Tyrone's named Ryan Chamley. They used to play Ninja Turtles together – and I can only assume try to set stuff on fire too).
RONE from Robot Army on Vimeo.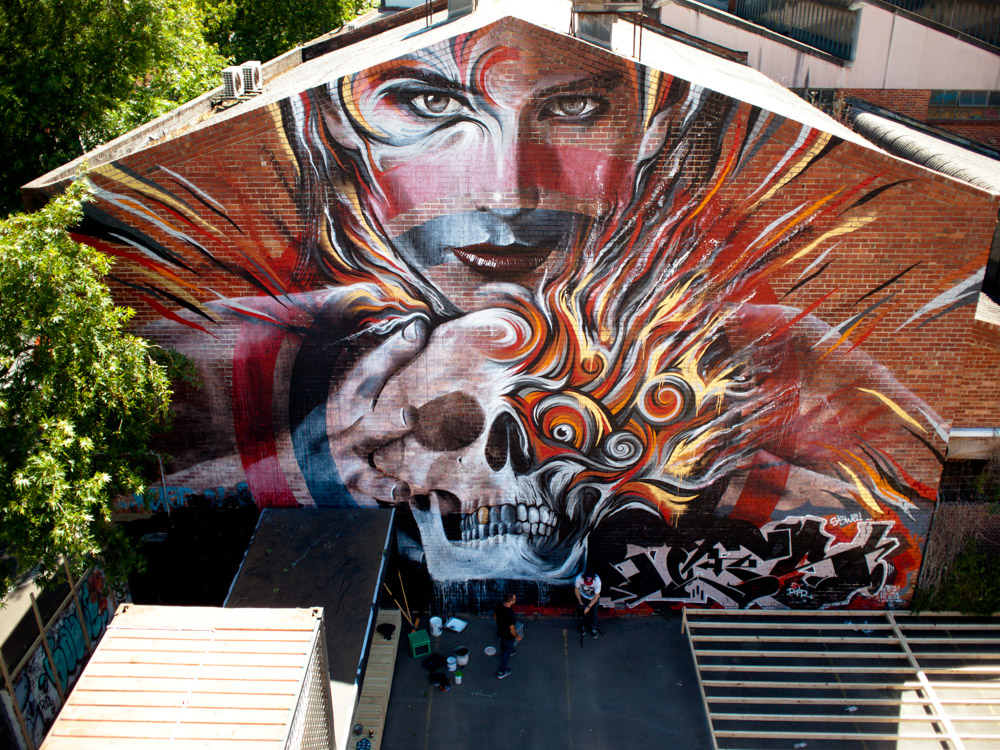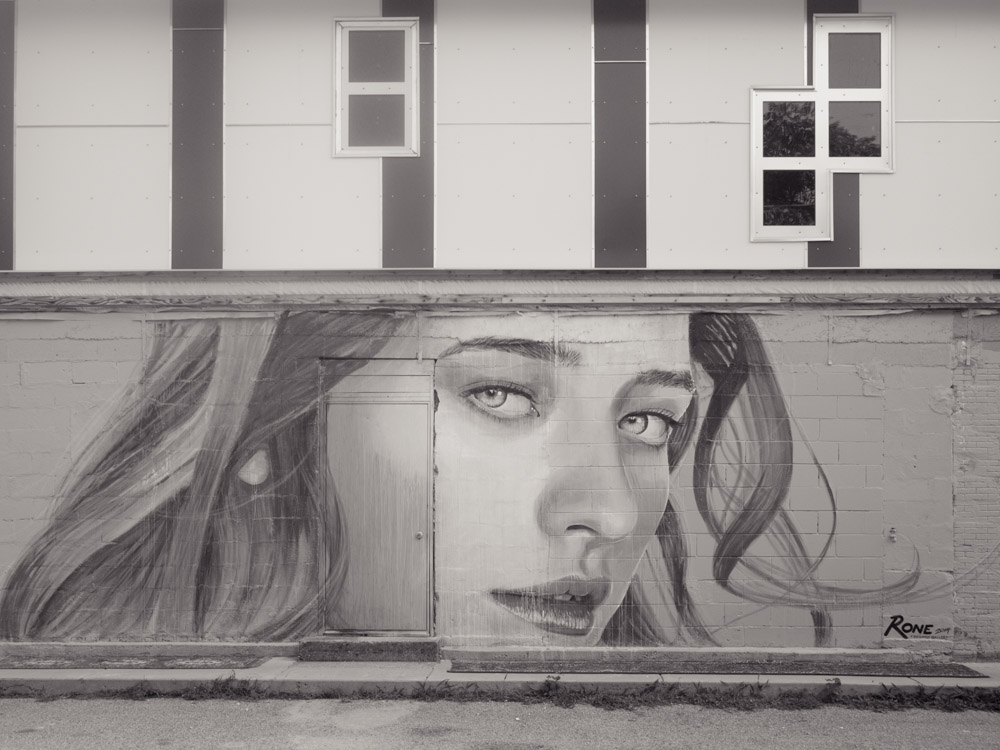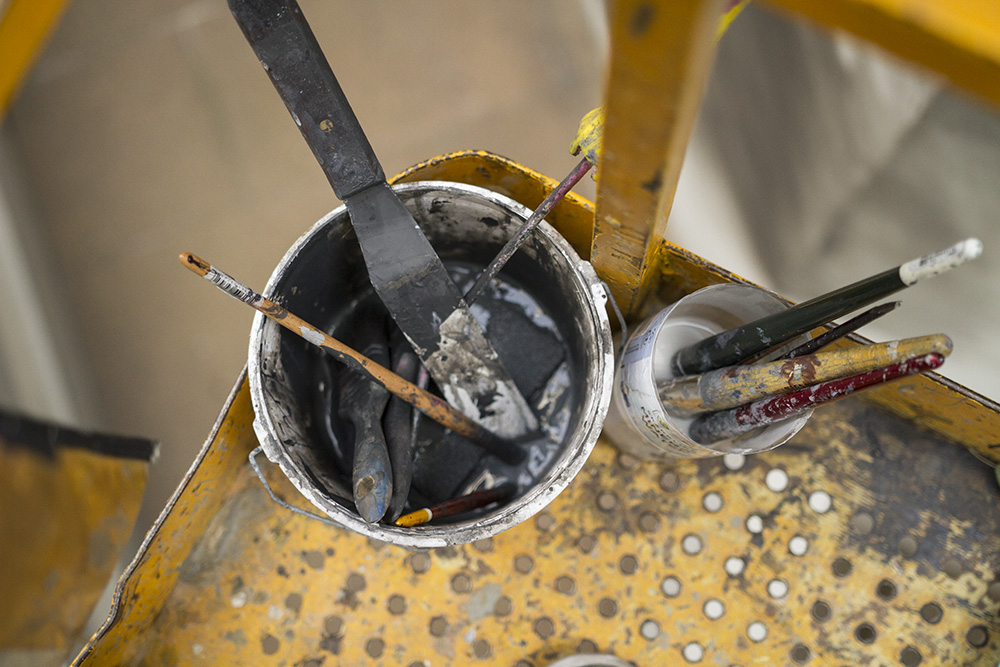 Simple tools for a technical task.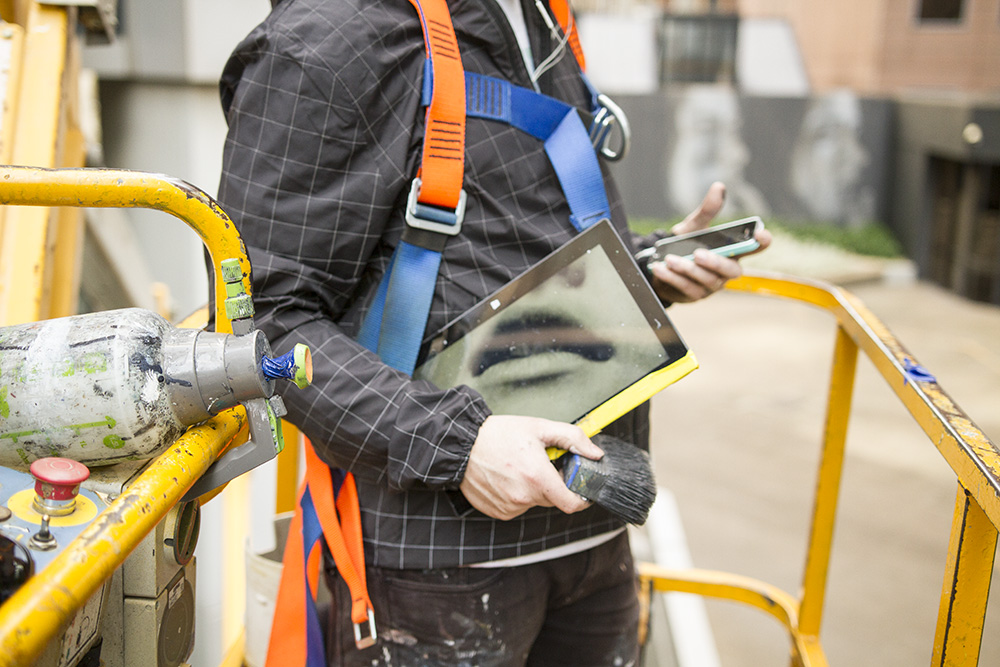 Reference.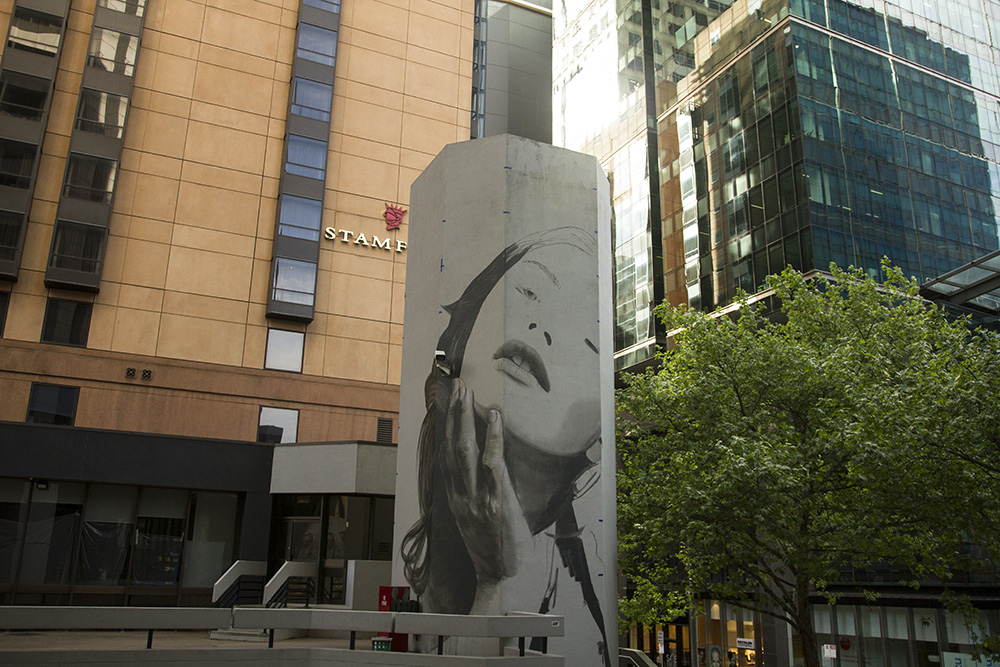 Process.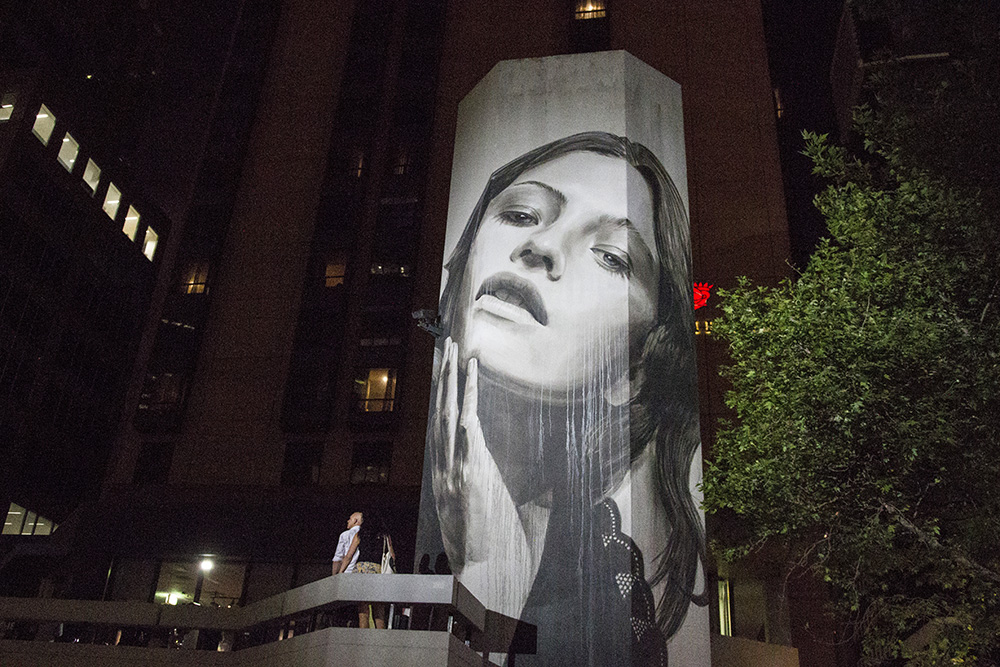 Execution.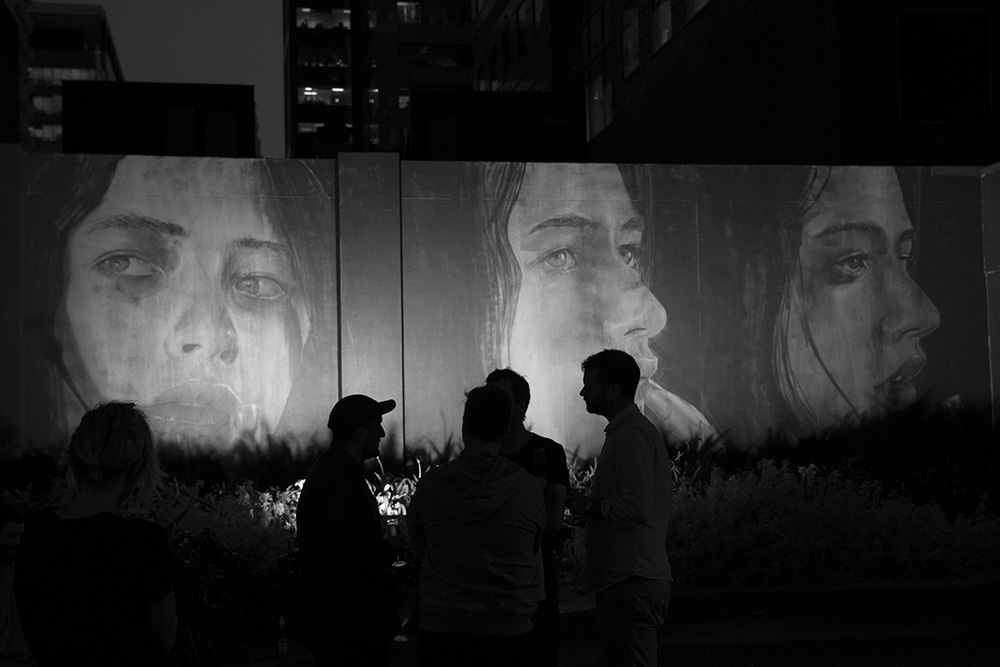 CALLUM: What is this show all about? What was your inspiration?
RONE: Lumen explores that pivotal moment in our lives when we realise that we need to believe in what we see [and know to be true] rather than what we've been told.
It's that point in your life when it becomes time to think for yourself, formulate your own opinions and develop a sense of personal identity without consideration to the past or outside influences. That's why I titled the show Lumen – thematically it's a series of works about seeing or following the light.
Over the past few years, I have painted in some of the most beautiful and biggest cities in the world. However what really inspired me was the self-initiated projects in Juarez, Mexico; Baton Rouge, Louisiana; and New Orleans. Each of these places have, in recent times, been deeply affected by natural disaster, crime or debilitating economic situations, yet, it is in these cities that I have been most welcomed. There is a genuine sense of community in these places, people embrace and appreciate what I'm doing and go out of their way to help in whatever way they can. They might not have much or may have been through a really tumultuous period, but they can see light at the end of the tunnel. It's inspiring and I want this sense of hope to come through in the work that I've created.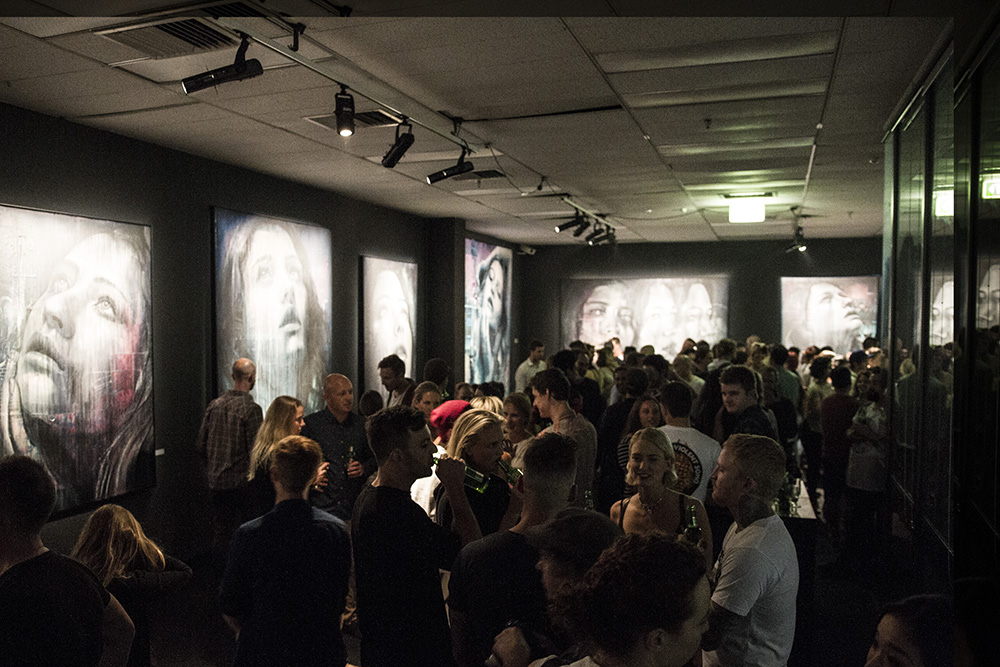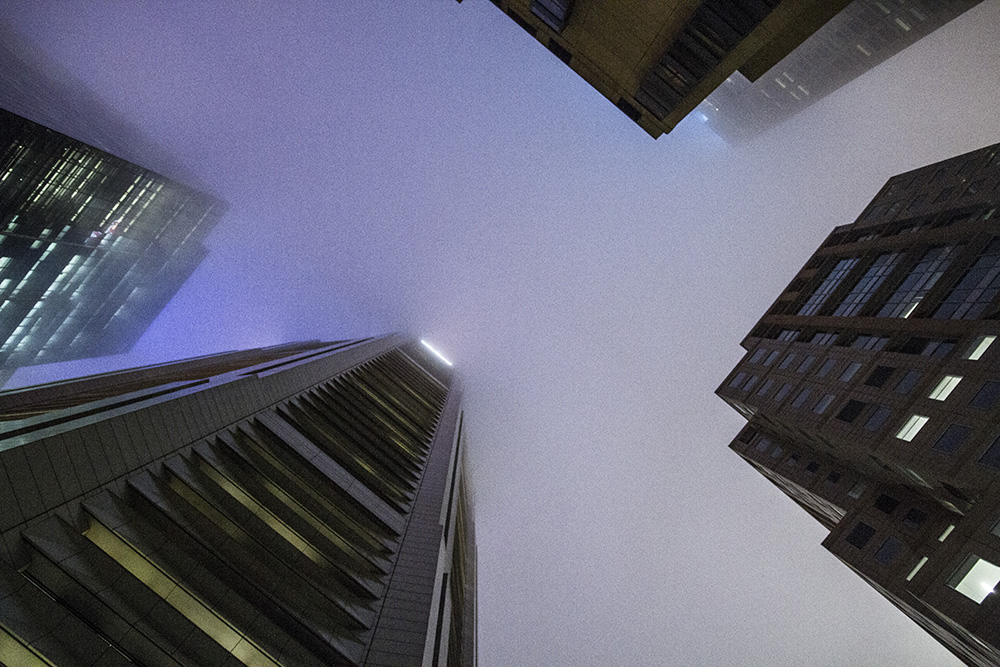 Lumen is a very dark show, with amazing textured backgrounds of muted neon tones, almost like a rainy street photo of Hong Kong after dark. Where did this palette come from and how does it add to the show?
I wanted that "night time" feel to the work. So the black I used is actually more of a midnight blue. The other washes of colour are actually ones I have used in previous exhibitions that were inspired by a muted Miami pallet. I wanted those colours to be like lights fading, as they are part of my past like much of the posters used in the backgrounds of the works.
You use dramatic lighting in your original images to create a mood. Do the darker, more brooding images have a different feel to paint than those more angelic ones? Is your approach altered depending on the composition for a canvas?
The higher contrast can actually be a bit rougher when painting. You can have large dark areas to fill with texture and the highlights can be very thick with paint. This has let me be a lot more painterly with the work and less about the smooth airbrushed look.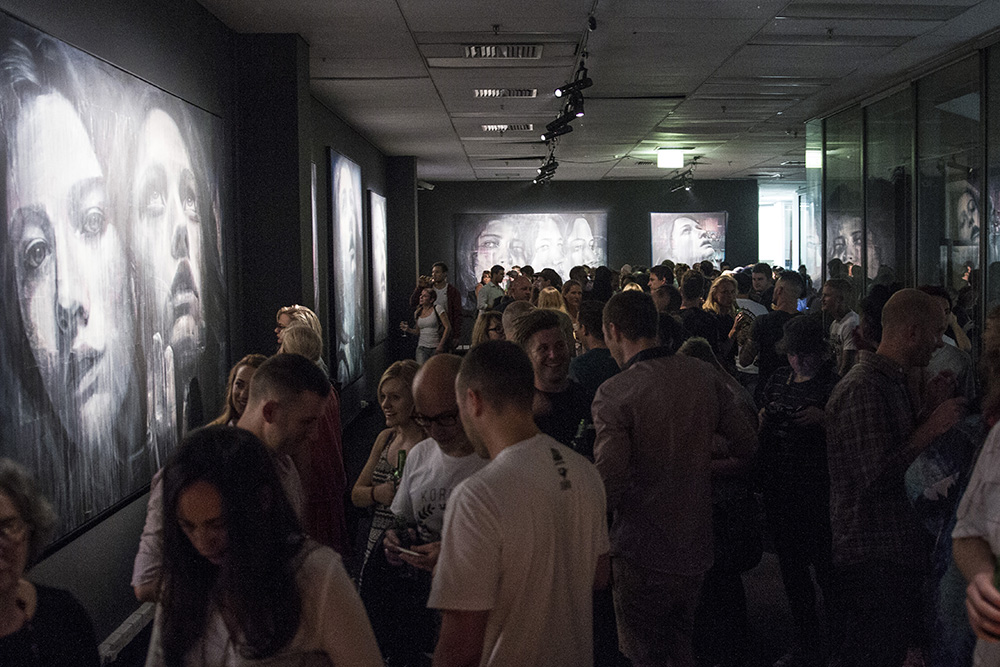 Whats your best and your worst talent?
My greatest talent would be working out how to transform a building with only a few gallons of paint. My worst would be spelling and grammar. So when I've written words on a wall, I've had to spellcheck them with about 5 people just in case.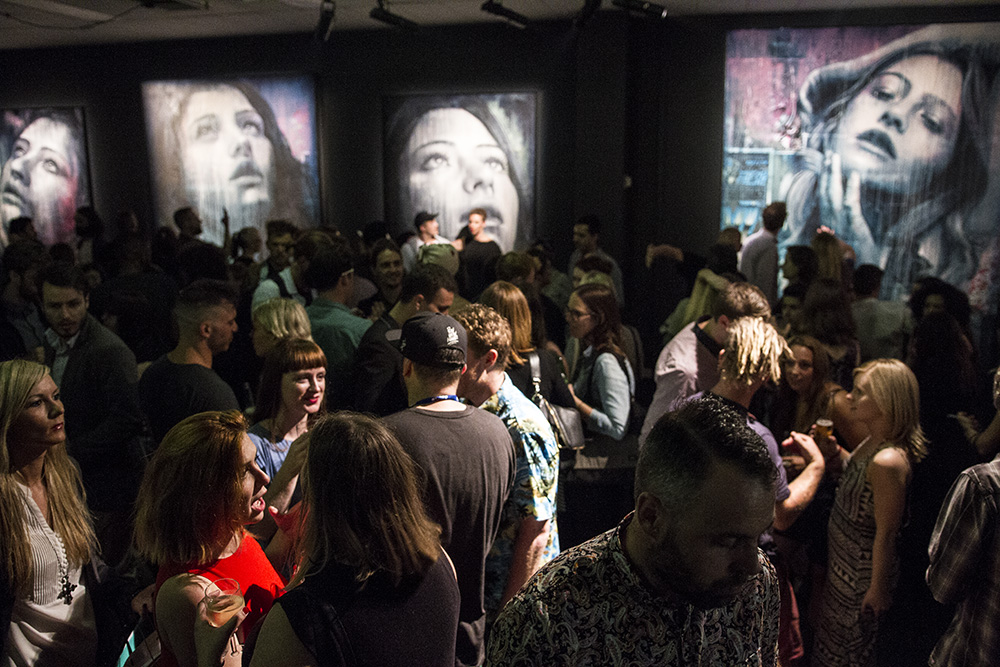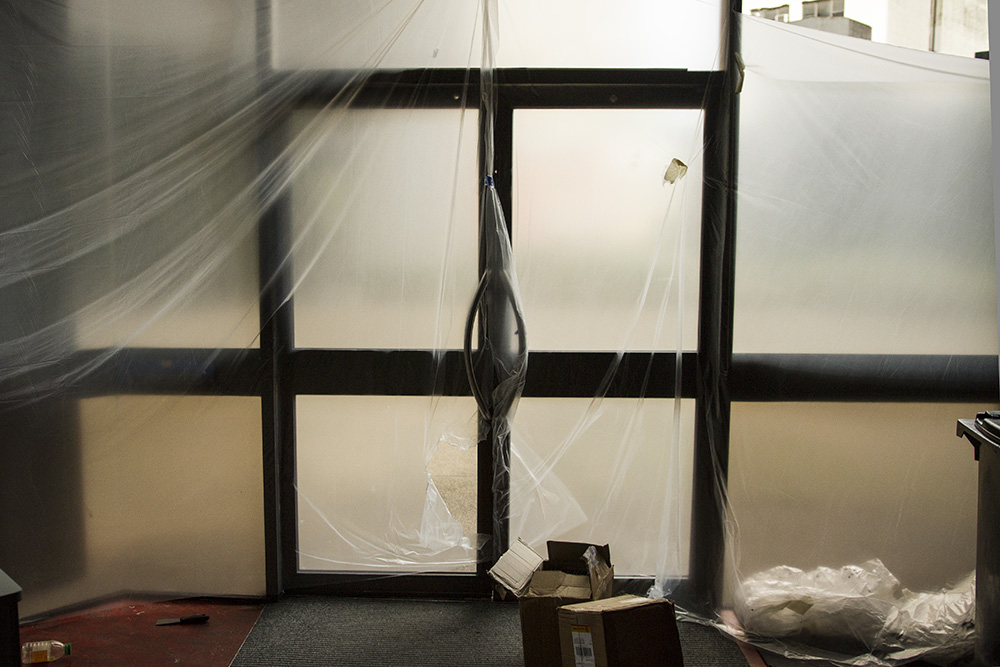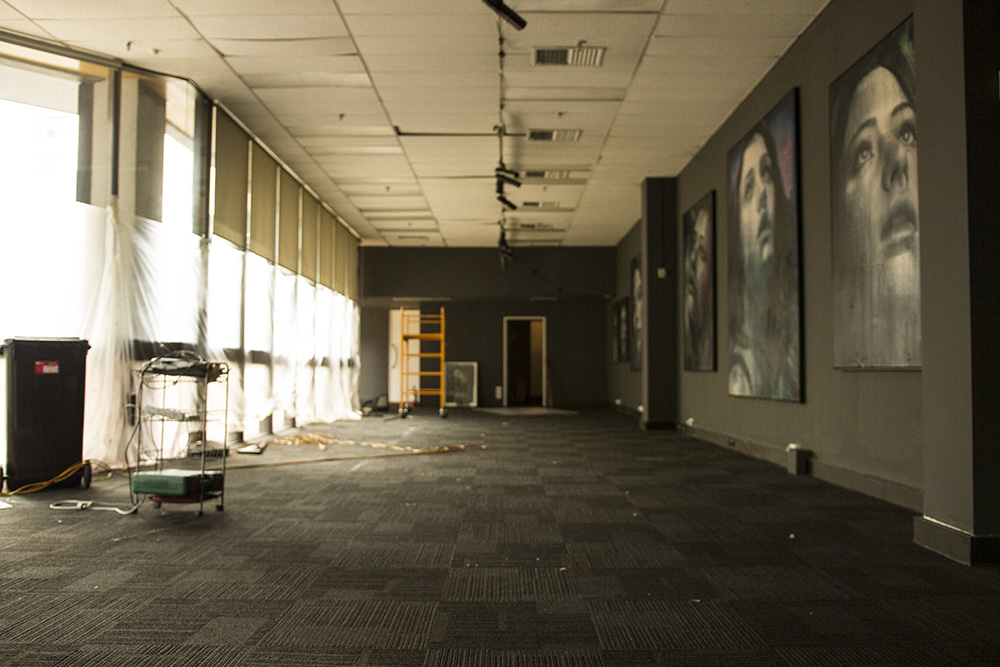 During the setup of the "Lumen" show.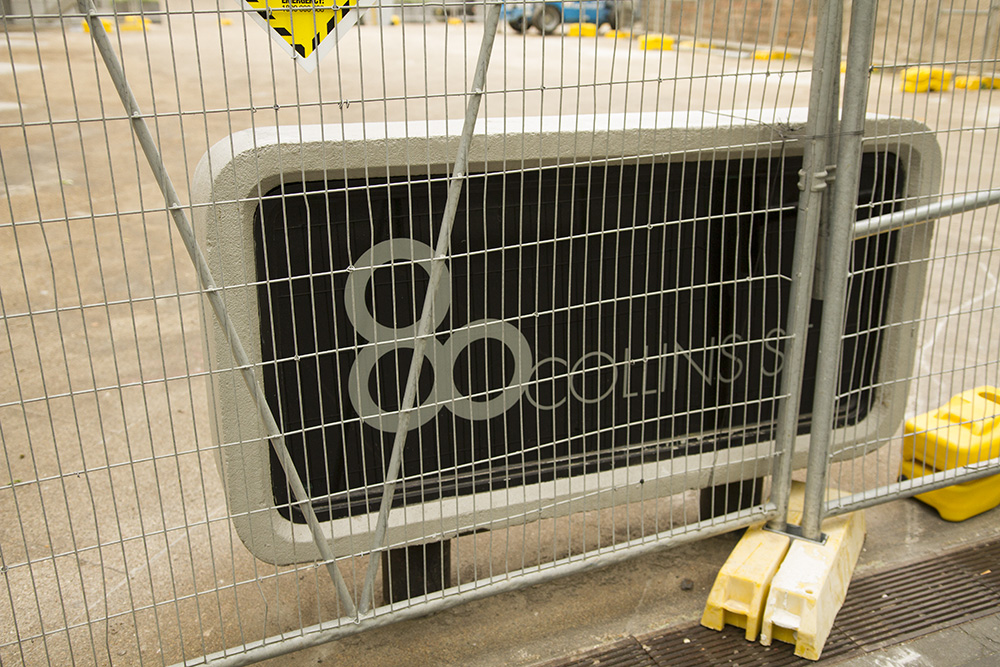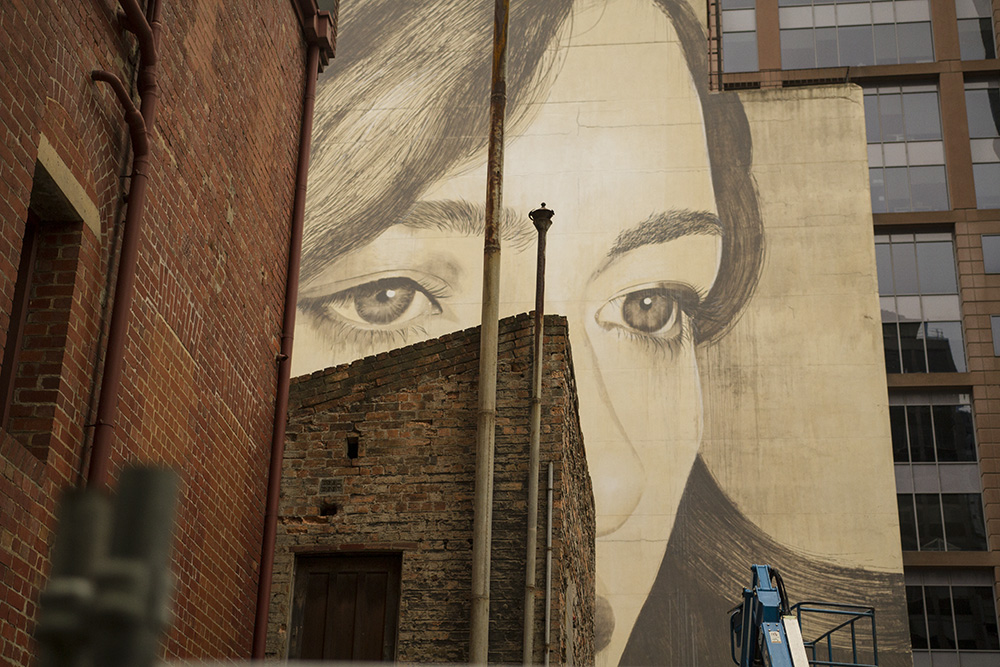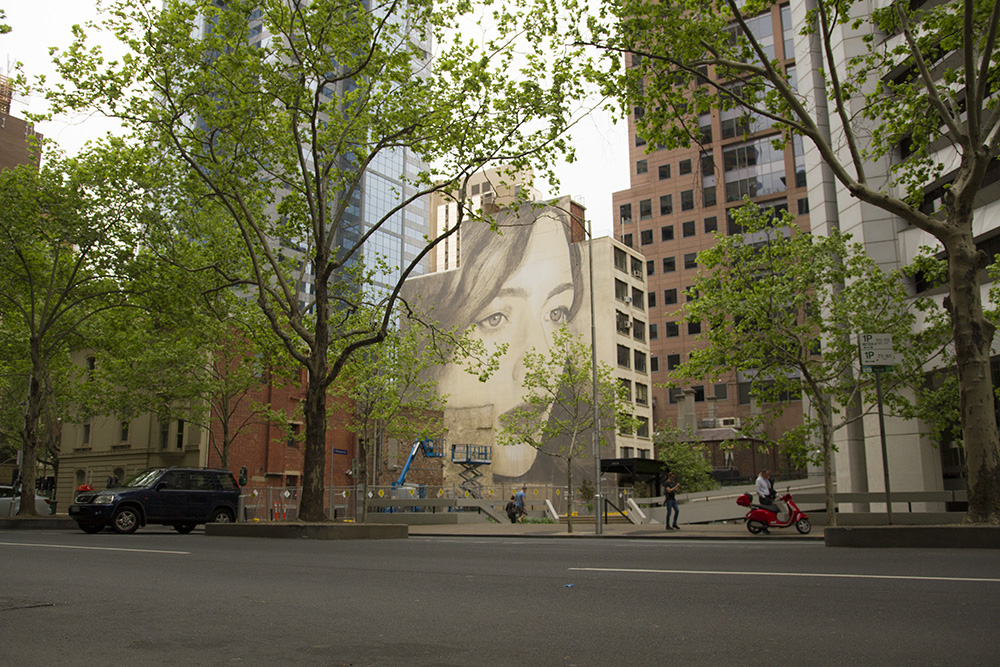 How does your approach to painting a wall differ to one of your canvas ones?
With a wall, I work with the existing character of the wall – it can be red brick or cracked concrete. But on a canvas, I have to create that same sense of character that a wall has before I can start.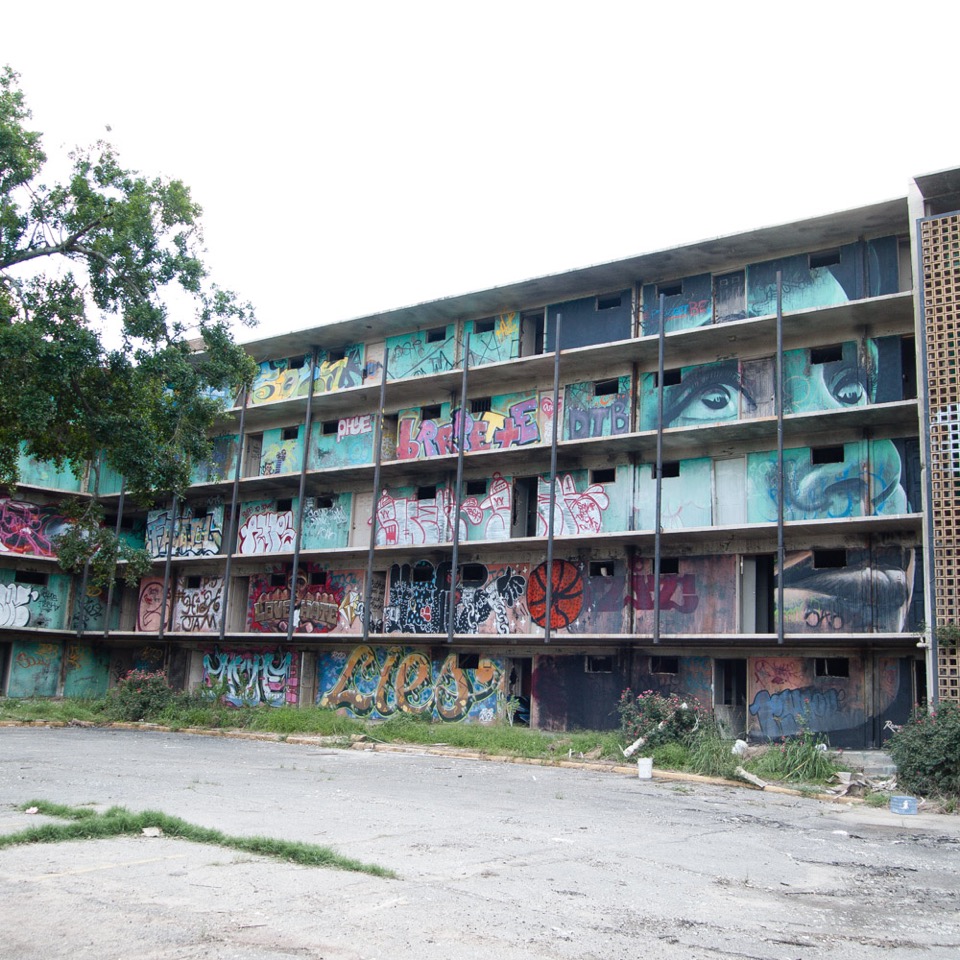 These walls are mostly huge – how do you get the scale for your images? (The lips on the Collins Street wall are the size of a delivery van.)
It is really just a much larger version of the grid method and that involves overlaying the image of the wall and the image I want to paint, and having a blow up reference image to cross reference.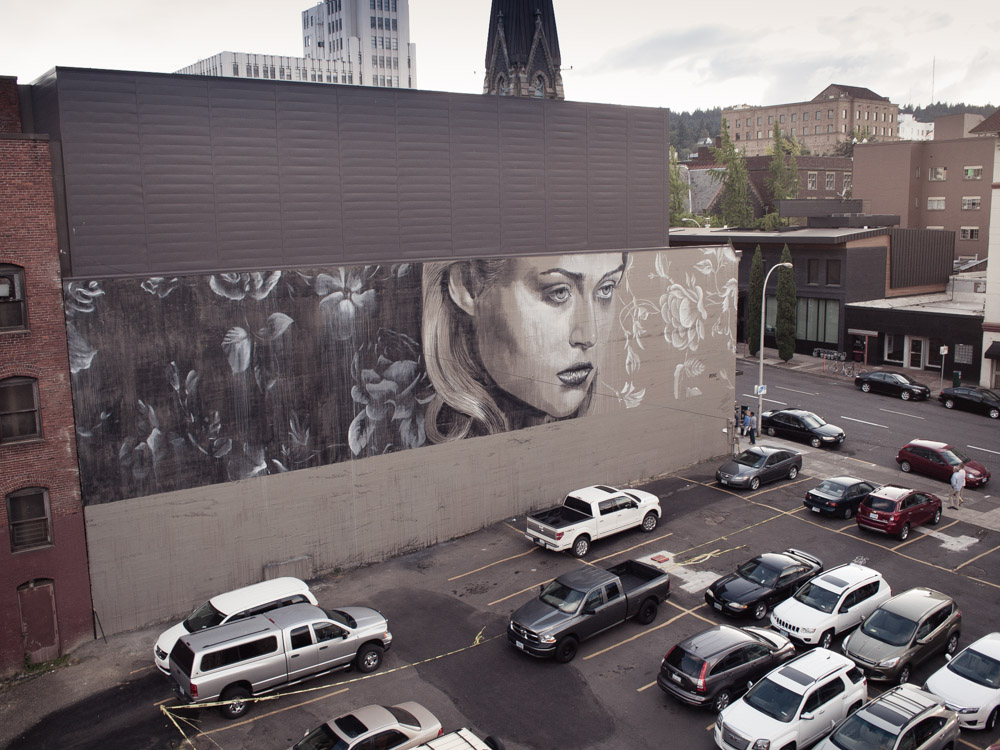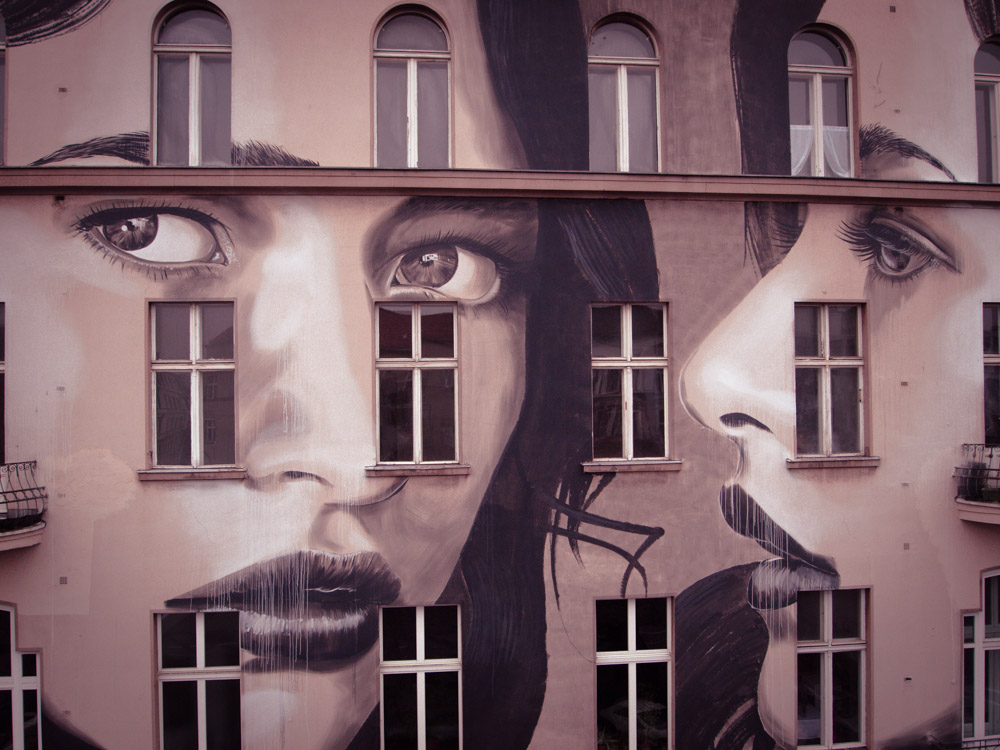 Right before your show opened, you also had a Melbourne Tram appear with your work on it. How did that come about?
I submitted a proposal to the Melbourne International Arts Festival for their "Art Trams" program with the concept of a moving laneway. I was lucky to be one of 8 artists chosen to have their design go ahead.
It's crazy to see it rolling down the street, The artwork on the tram was painted at actual size on a wall that I had previously painted, I wanted to to feel true in its scale, as there is no photoshopping done to it aside from dropping it into the guides that they provided for printing.
Along with fellow Everfresh Studio member Wonderlust who did the "Unstoppable" text, we welcomed the arrival of our Art Tram onto the Melbourne streets for the Festival. It will be on the streets of Melbourne for the next 6 months. If you are in Melbourne, you can find it on the tram tracker app tram #209.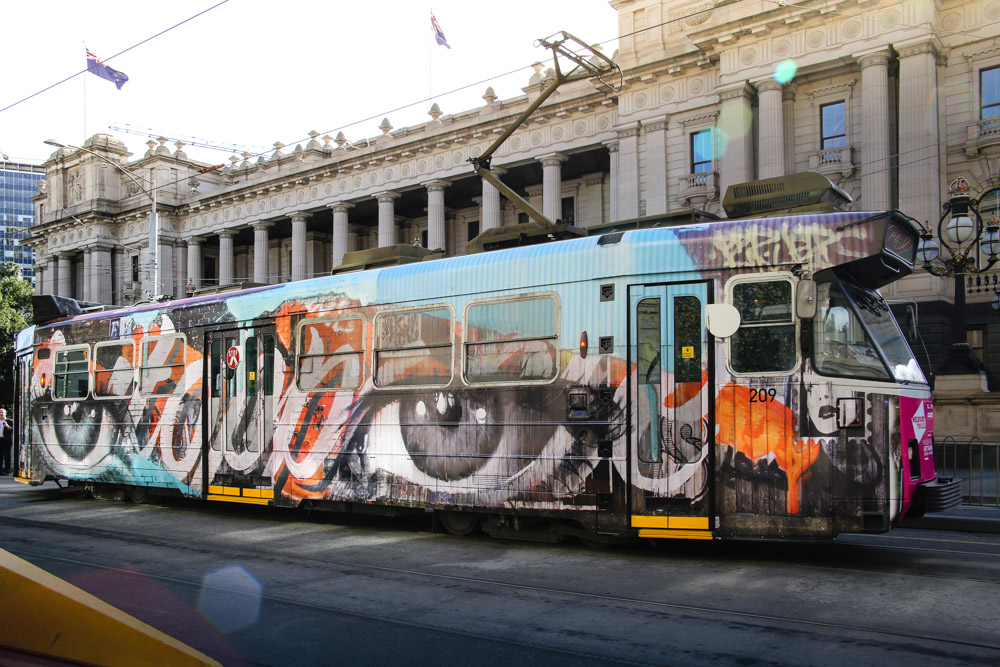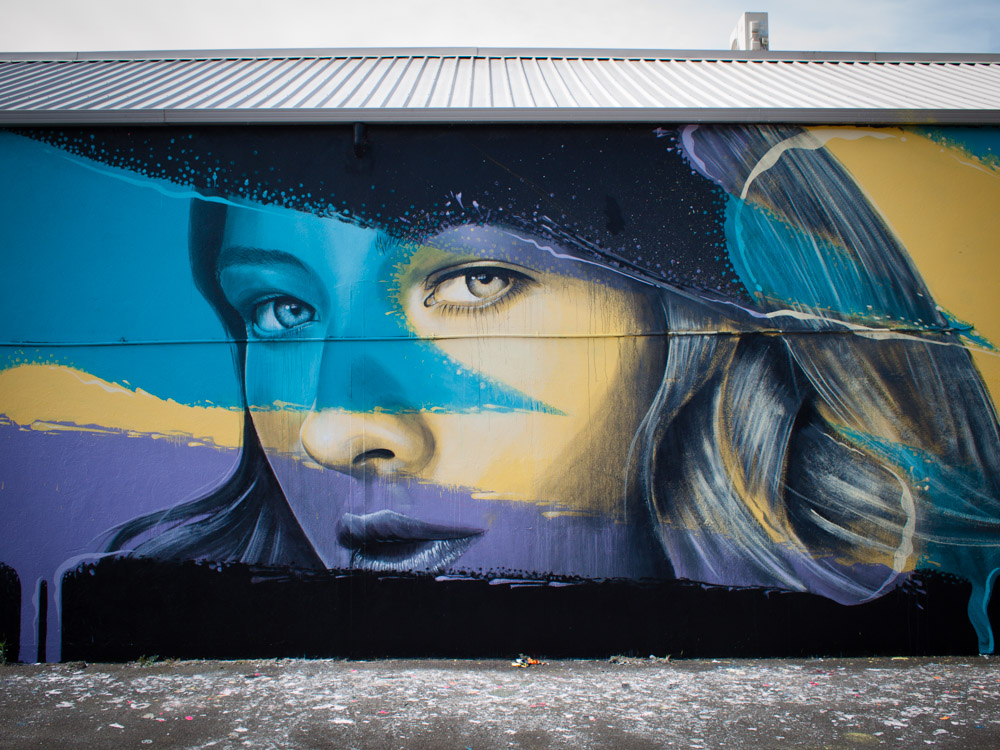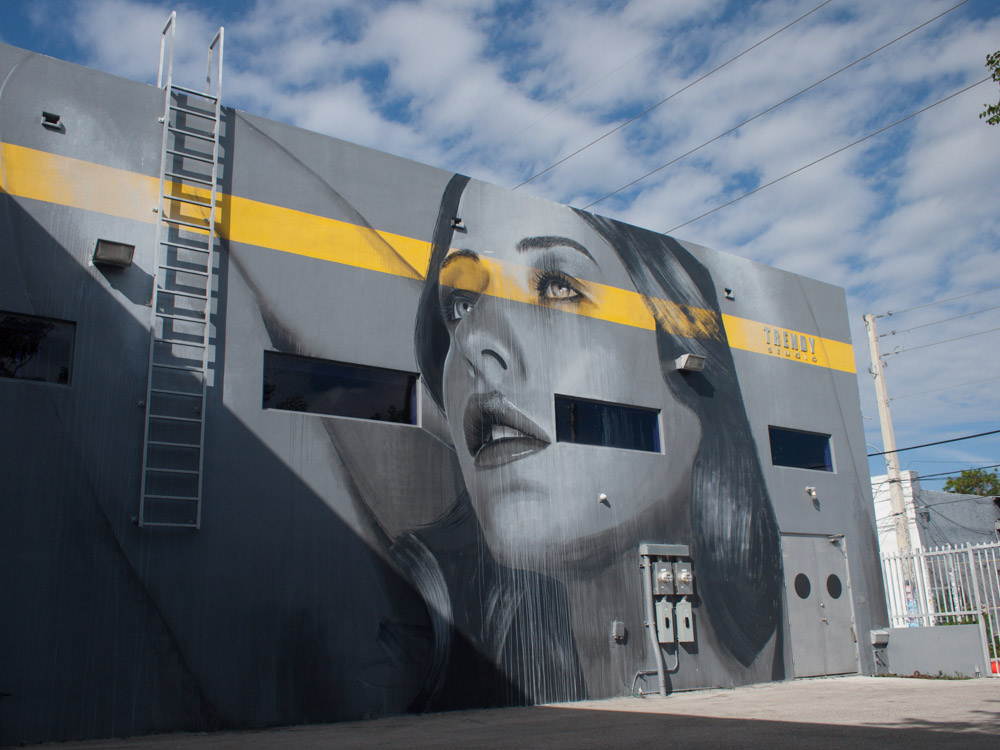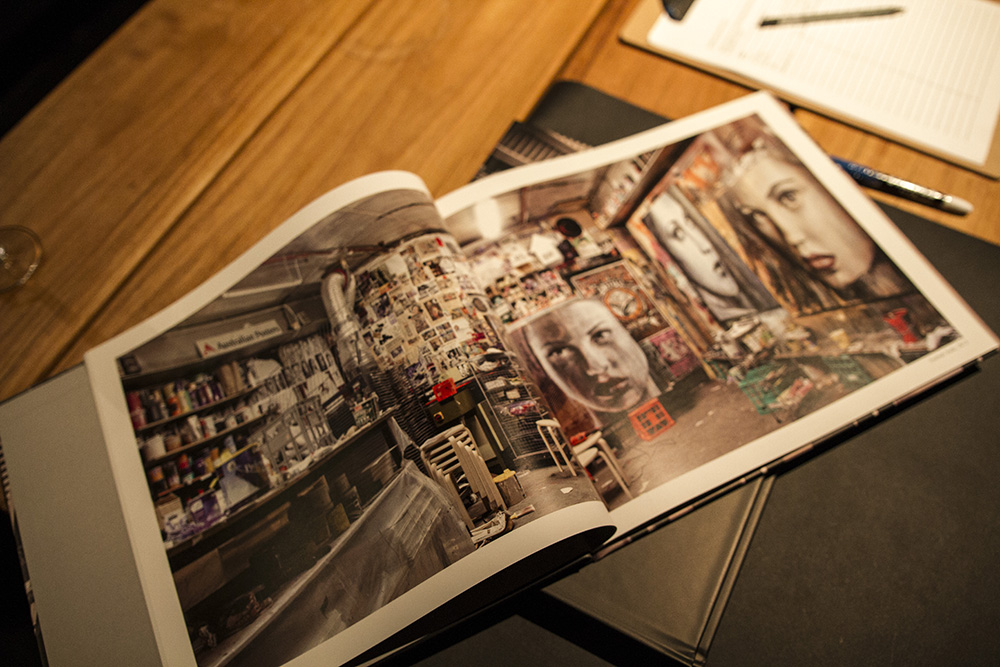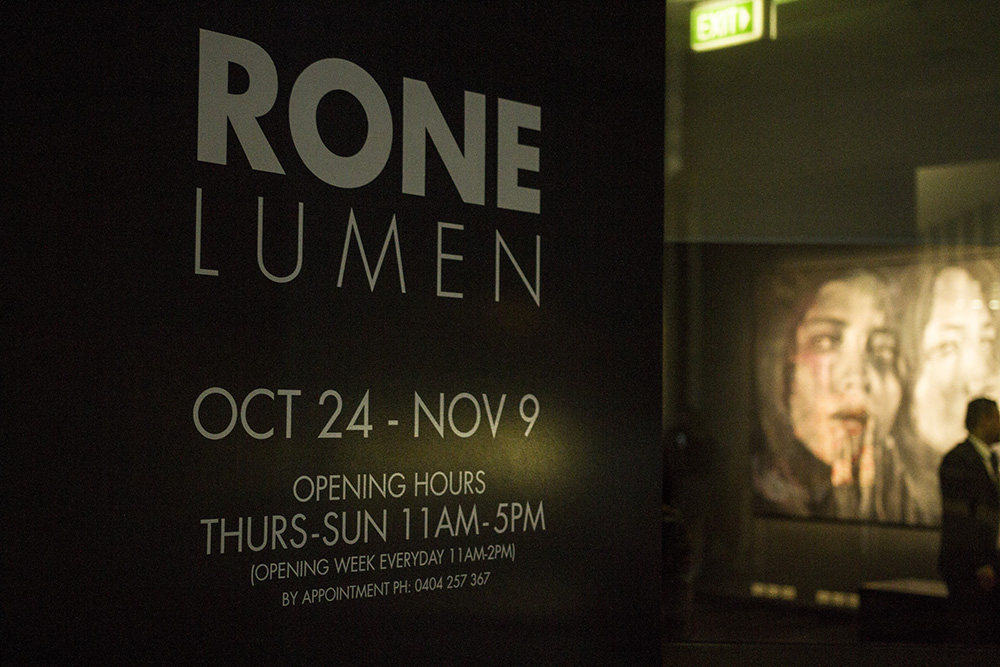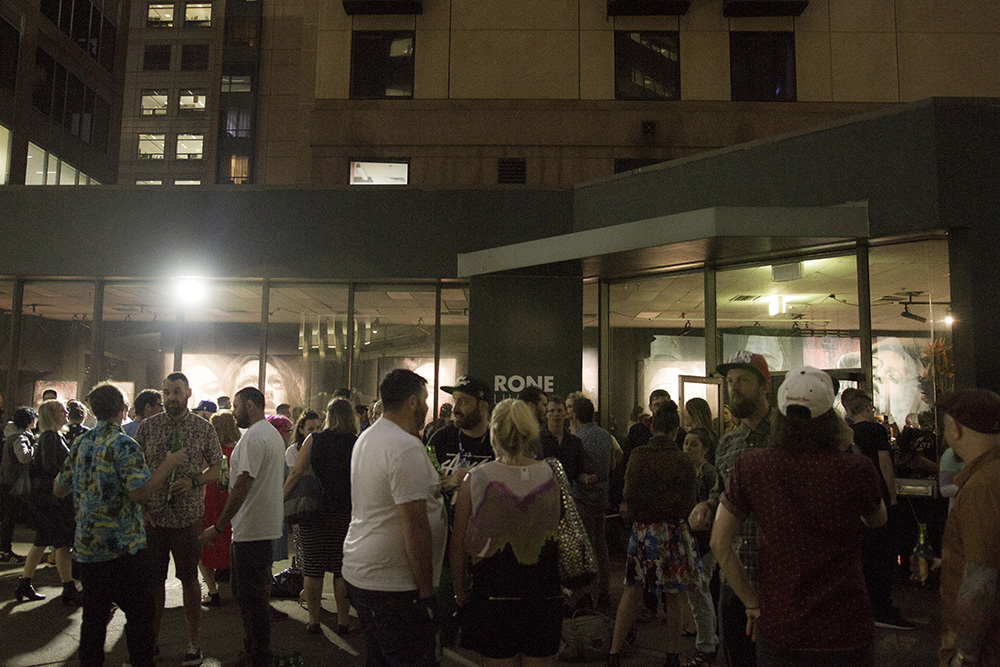 How do you choose your muses?
I get a lot of help from my wife here. We have found just because someone is beautiful – it doesn't mean they can show that in front of a camera. The opposite is also true: An ordinary person can transform in front of a camera. So we try to do a few test shoots to find the right person.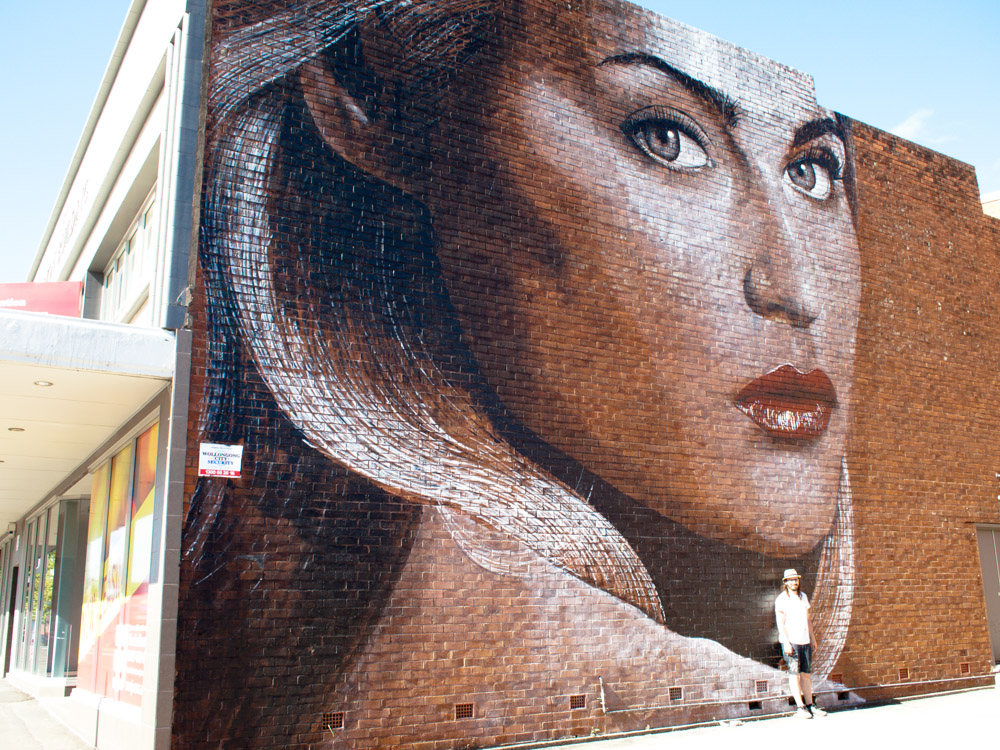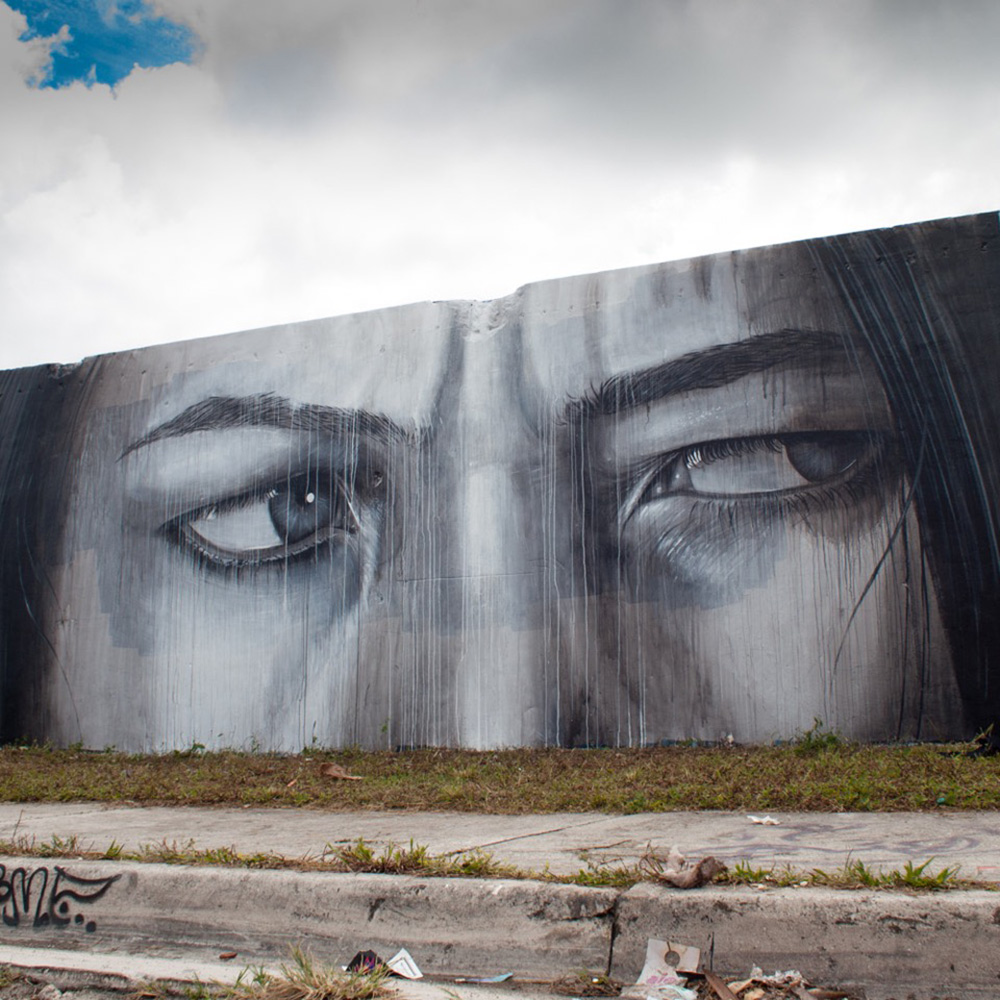 Would you ever consider painting a male?
Generally my work is about the contrast of beauty and the decay. Most men are painted for the masculinity or character, not their beauty. It's possible to do, but not something I have fully explored yet.
What are the pros and cons of painting the human face in your opinion?
Humans looks for faces in everything [smiles]. So the pro is that even if a portrait is really loose, it will be recognisable. However, beauty is about symmetry so the con is everything needs to perfectly proportioned.
Long after you are gone, how would you like your work to be remembered?
As a reflection of the general conciseness of the people of our time.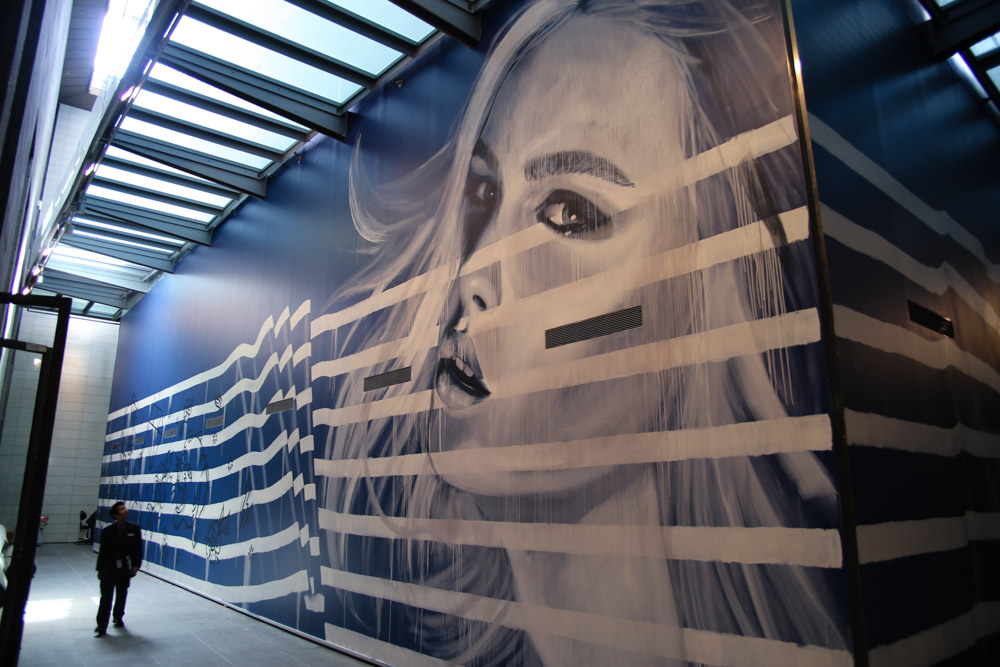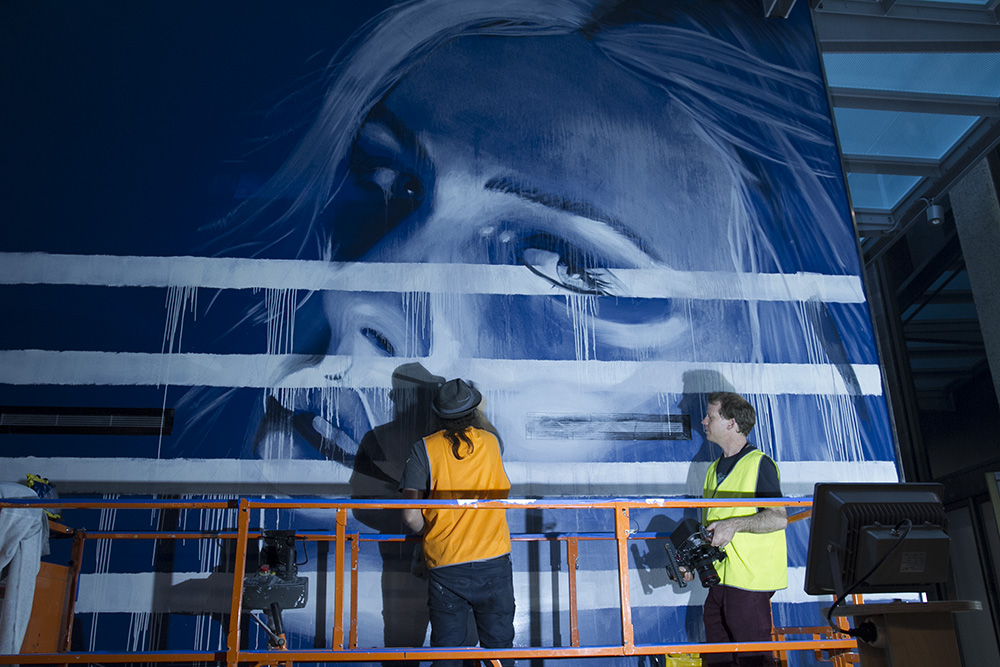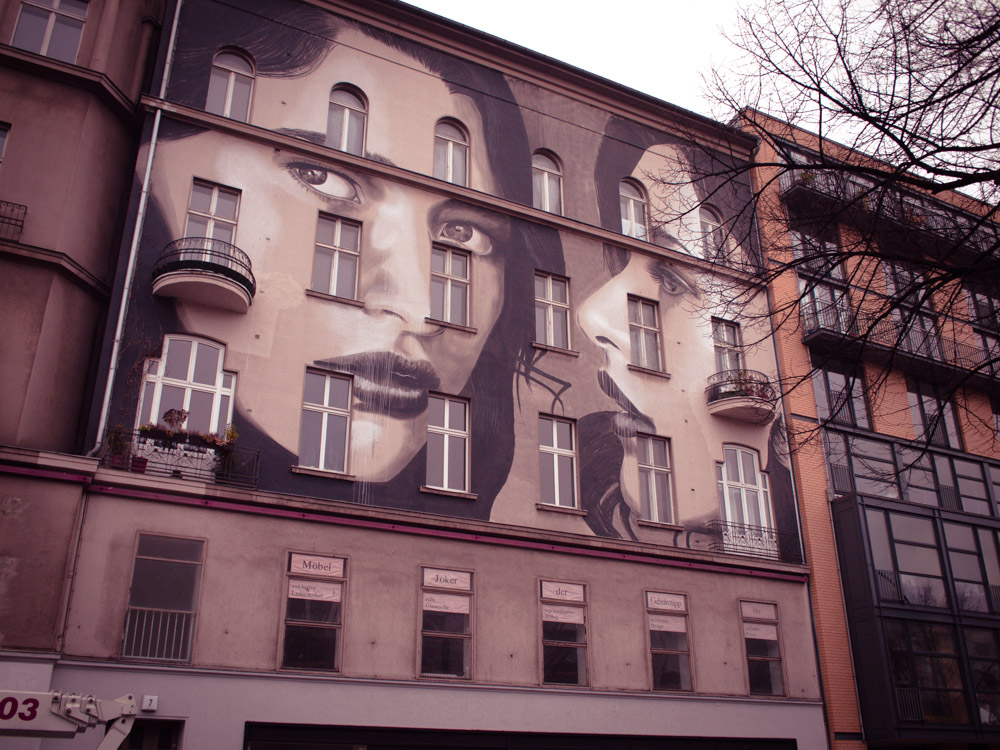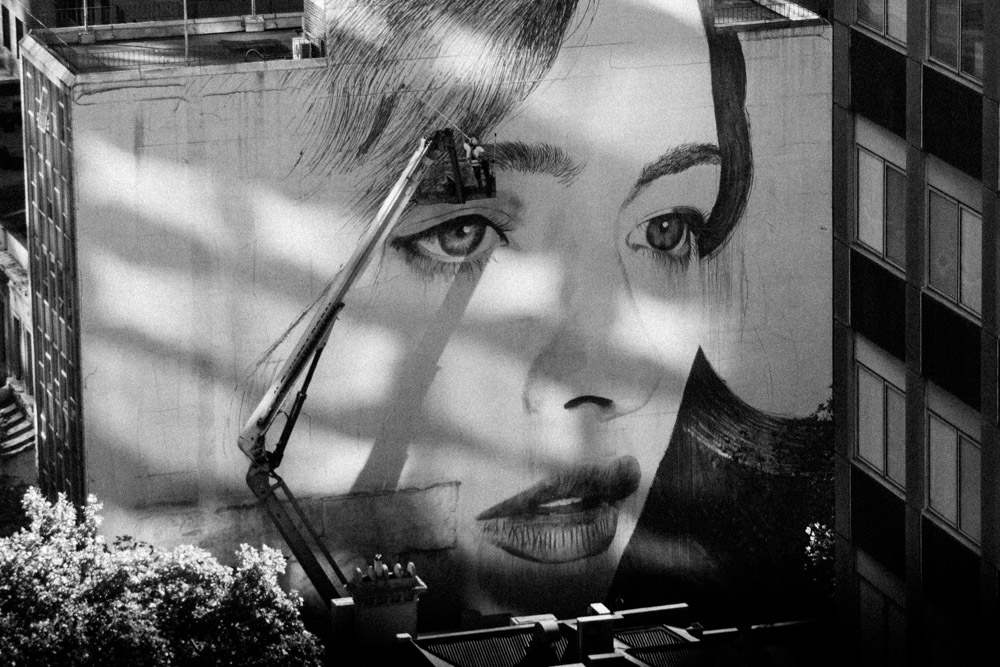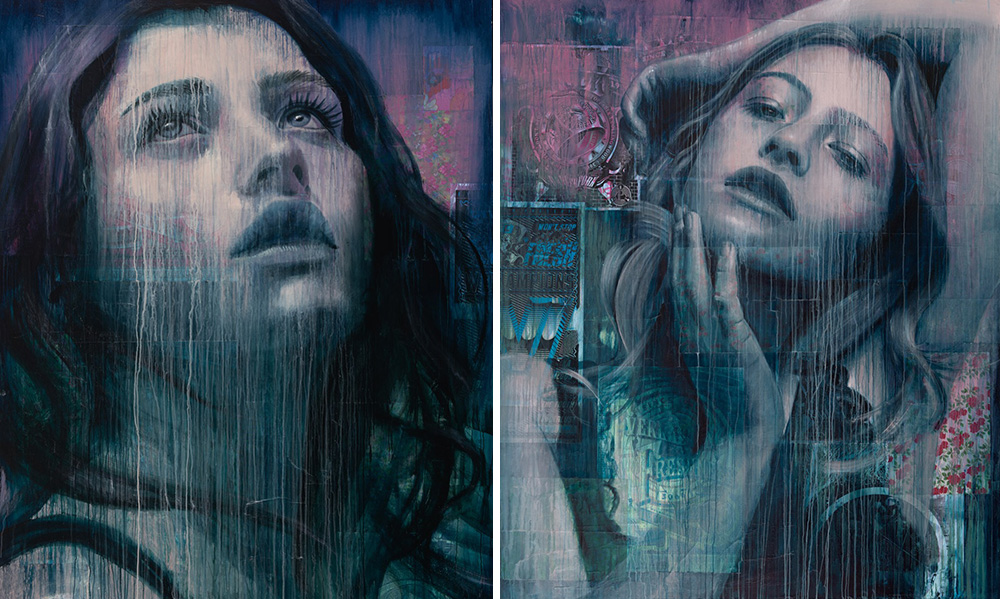 What countries have you painted in?
UK, Germany, USA, Mexico, Canada, Hong Kong, Taiwan, Jamaica, Vanuatu, Dominican Rupublic, Spain, Japan, New Zealand, France... I think that's it. It's still a total trip to realise I get to do what I love and survive off it as a living.
When you were much younger, what did you think you would actually be doing at this point in your life?
Realistically, I was going to be a waiter or engineer. What I hoped to be was a graphic artist or designer. I was pretty stoked when I got my first graphic artist job.
Was full-time artist something you ever thought possible?
Not at all, I didn't really ever push for it until I had been painting for almost 10 years on the side.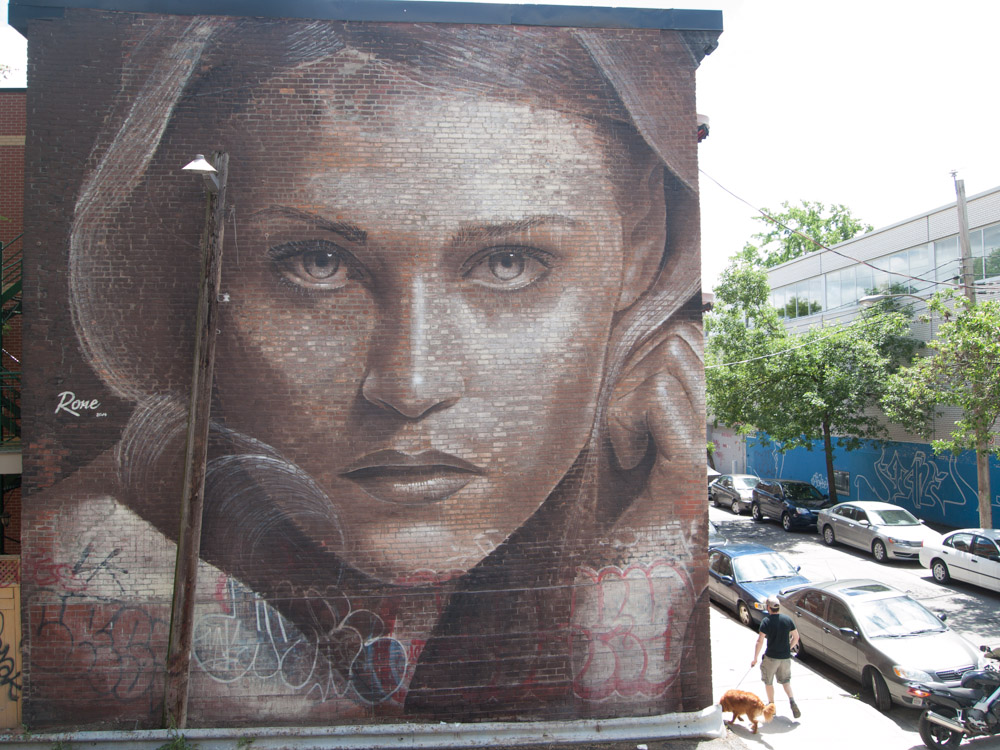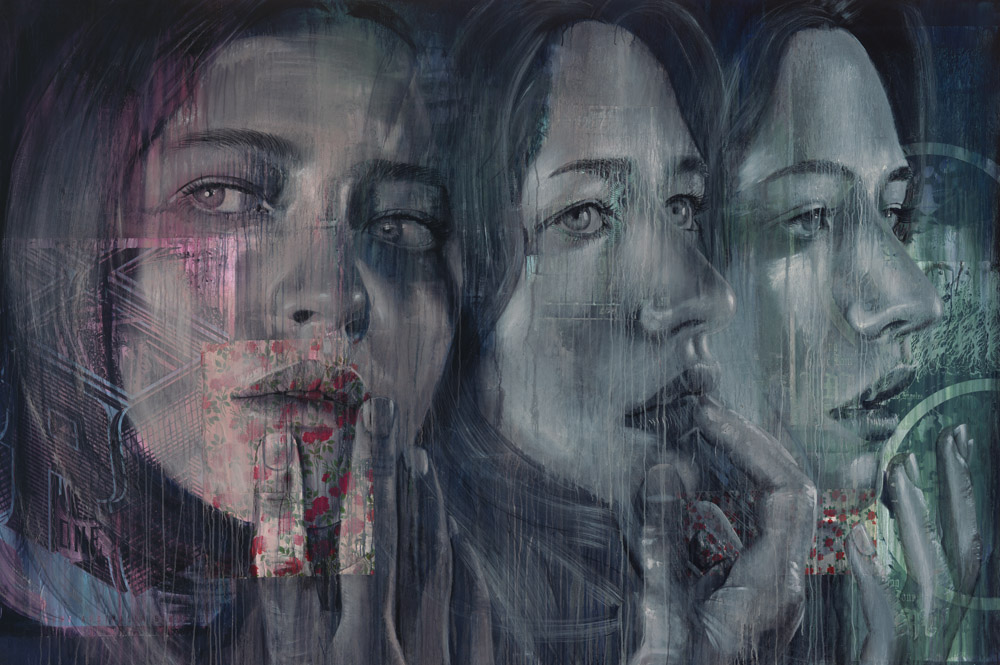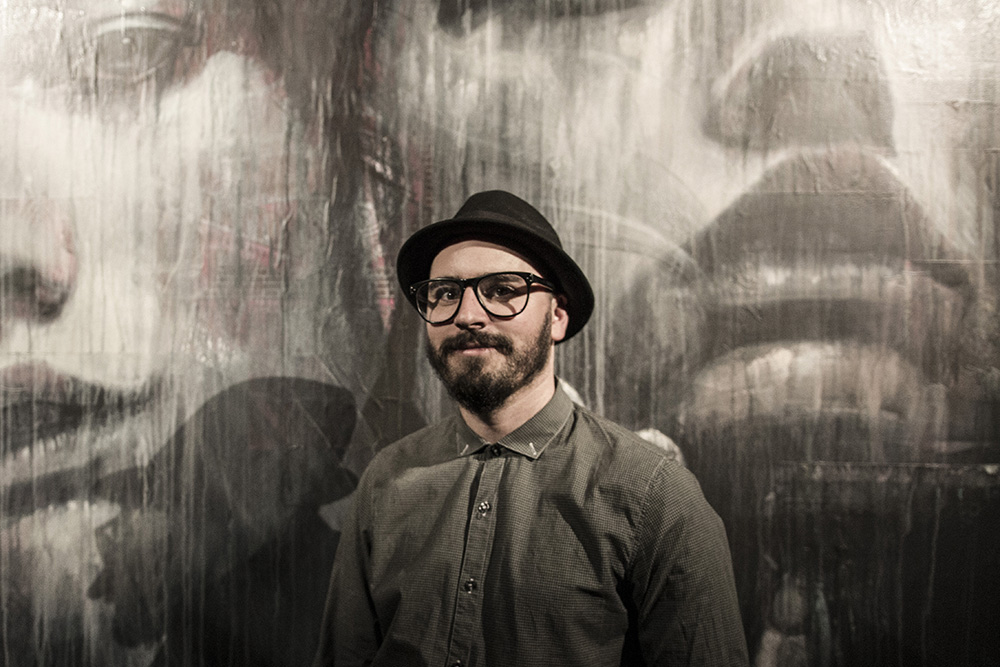 What's next for you?
Next week I'm heading to Penang to paint a very large wall, then off to Miami for Art Basel.
::
Follow Rone on Instagram @r_o_n_e and check the #rone for people all over the world visiting his work, and a few of some random rapper who has the same hashtag.