The Hundreds contributor Pete Pabon reflects on the tragic loss of friend, photographer, and father, Wyatt Neumann. Friends have created a fund for Wyatt's family to help in this time of transition. Any donations will be appreciated at fundly.com/wyatt-neumann-family-fund.
I think this is the one thing we all can agree and say about Wyatt Neumann: His being and nature forced you to look at your own life and question your own driving forces. The same passion that would make him ride a motorcycle back from the West Coast instead of flying was the same passion he had for his children and the children of others. He was the world's greatest dad and it wasn't contrived, that's just what he was. He cared – every conversation I had with him started with "How are your kids, Papa?" – it never failed. He championed those who operated out of society's normal constraints. He championed those that pushed the envelope, which can best summed up in these excerpts below from the interview he did with me for TheHundreds.com last August:
Wyatt Neumann: "I've always taken being a parent and father very seriously. My dad died when I was little – when I was like three-and-a-half – so I grew up without a dad. I always wanted to be much more present in my kids' lives than the experience that I had. And so any opportunity that I have to spend time with my kids and any opportunity that I have to do something unique with them, I do it. Whether it's swimming in a pond on the side of a highway somewhere, or climbing mountains, or going off the beaten path, or traveling to Cambodia for six weeks, which we did a year or so ago. Just enriching their life experience while I'm on this planet... Because what having my dad die taught me was that life isn't permanent. I definitely seize those moments."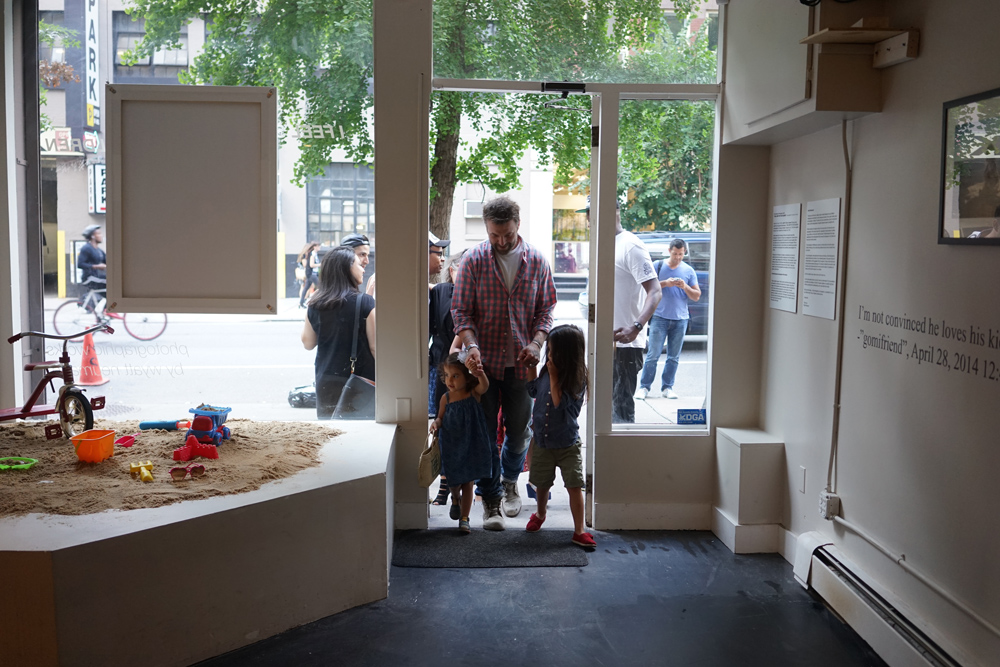 Wyatt Neumann: "We shouldn't work backwards into a foxhole. We should be marching out to battle, running forward and charging at life and taking the lumps and bruises that come with it, but to fall back into a safe place, the expected place, it's just..."
Pete Pabon: It goes back to not living.
Wyatt Neumann: "If I didn't do half the things I've done because I was afraid I was gonna get hurt or lose something, I wouldn't even be here right now. Every genius, every artist, every person in the history of mankind that didn't come from nepotism and didn't come from money made it because they took risks and stepped outside of what people thought was okay. And I want to celebrate that."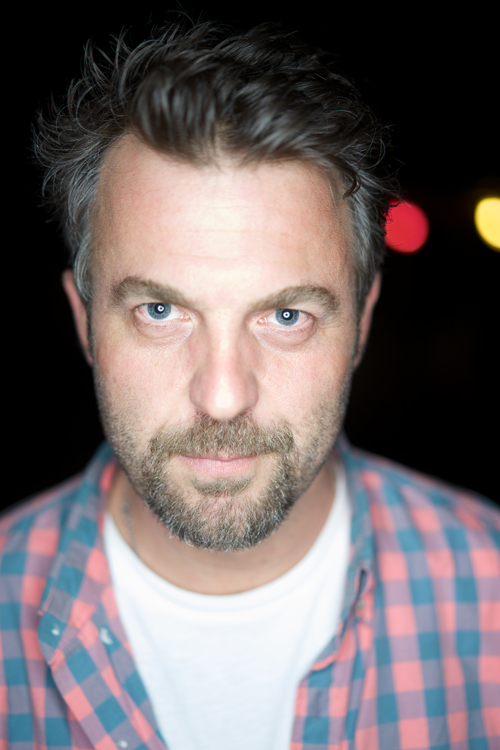 Wyatt's spirit will live on, not only in his family and friends, but true to his selfless nature, 3 of Wyatt's organs were donated and will help in continuing the lives of others.
I am going to miss you, Wyatt – miss our arguments on Instagram about gentrification in Harlem, immigration issues, photography, politics, etc. Miss your advice on my work and my personal life. Miss your photos of you and your children. I'm just going to miss you period, brother.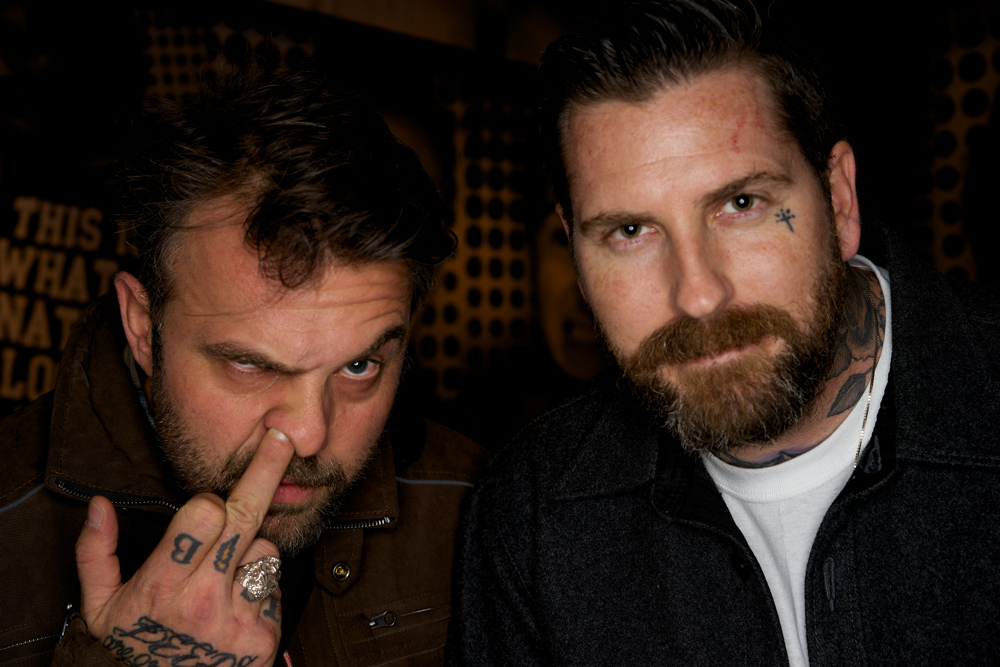 [Editor's note: Below, we've gathered some images and words that Wyatt's loved ones have shared from the hashtags #WyattNeumann, #WyattRidesAgain, and #NotesFromTheRoad]
Jason Thome: "Wyatt Neumann circa 2004 [photo below]. I had met Wyatt not long before this. I will never forget first meeting him and encountering his disarming, charismatic and reassuring smile and electric personality. Later, I moved to New York and so did he. And for many years after that, we would hang out, run into each other in cities across the country or I would run into him randomly on the streets of NY. Every time I would be confronted by the most intense and genuine love and connection that any friend could provide. As years passed I watched him become an unparalleled husband and father and champion for genuine truth and absolute freedom for mankind. He was the kind of person who could look at you and see into your heart. He saw truths and he lived truths. Wyatt was amazing. I love you forever Wyatt."
Photo by Jason Thome
Scott Furkay: "@wyattneumann you always had the right words of wisdom for me whenever we talked.. You taught me to keep shooting all things and not be pigeonholed by one subject matter or technique.. to always be pushing oneself and above all, to find happiness in it. You were a true advocate in standing up for what you believe in and were the best example of what it is to be a great father, husband, and friend. You will be deeply missed brother #wyattneumann #notesfromtheroad"
Michael Antonia: "thank you for never being anyone but Wyatt. you were a fireworks display of epic proportions and a dad i really admired. someone who i will always remember. there will never be another like you my friend. RIP love to your family."
Joe Goger: Dear @wyattneumann you inspire me. Your passion for creativity…. Your unbending since of self… Always standing up for what you know to be right and defending others as if they were your family….. Your deep deep love for your family and friends. Your open heart and generosity. You loved to laugh and make others laugh as well. Always being to the point, and yet always giving anyone who needed you your time…. As a family man I can't say enough…. I inspire to be a father one day and you are the only person who embraces adventures like I hope and able too put down solid strong roots as a dad and a husband…. I'm sad to see you go…. My heart goes to your wife and children…. I know you are on to the next adventure and its good…. But know that you have inspired me beyond words. Ride In Peace my friend… #notesfromtheroad #wyattneumann #wyattridesagain."
Alexandra Ostrow: "Moments like this never last, or so he used to say. But tonight, as I drive home mourning past moments and moments that should have been, I'm going to disagree. Every person who ever encountered @wyattneumann has at least one epic story to tell. He was a motorcycle-riding, tattoo-covered, drinking, smoking, crazy creative with an unwavering devotion to #dadlife, an intoxicating love for adventure, an (often irritating) opinionated nature, and the biggest, most beautiful of hearts. To each of us, all of us, he gave so many moments. And though he left this world today, his moments will forever live on. I think back to the time @rbeachjr sought relationship advice from Wyatt. Without that advice, #nycbeachwedding may never have been. He was proud of that one. I thank god for the emotional night he and I convinced a begrudging @rbeachjr to take a joy ride to Soho for over-priced 1am sushi. And today, sitting in a hospital heavy with heartbreak, I felt him beside us as we told stories and couldn't help but to laugh. These stories, all the stories, so many stories, these are moments that last. Thank you, Wyatt, for the moments. #notesfromtheroad."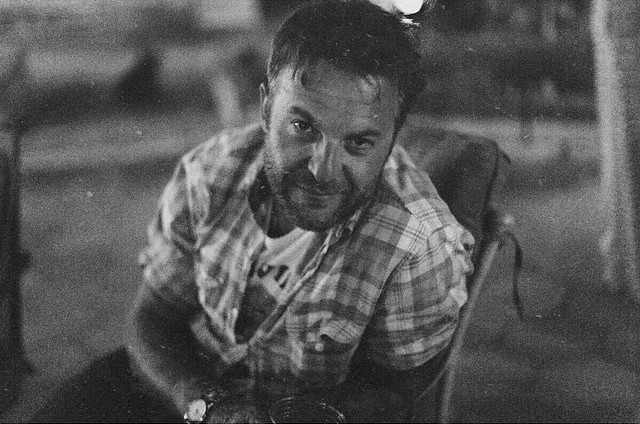 Photo by Joe Goger
Ron Beach: "This photo is right after we got on the boat from Cape May, NJ to Lewes, DE. @wyattneumann was jazzed as hell for this part of the trip. He said, " I need 3 things, a beer, a sandwich, and the ocean." As Wyatt does he got all three right away. He talked about his Step Dad and how he was a sailor. He talked about his photo career and how he wanted to make a book. He talked about shooting Dogfish Head brewery and how to handle it. Wyatt mostly talked about his Family and how he wanted to move somewhere so he could buy them a house. Wyatt so wanted his family to have room to run and be free like him.
The thing about him is he lived and loved so hard. He inspired us to say "Fuck It". The world lost a great man, his family lost a son and father, and we lost our friend. I know he would make fun of us, then tell us he loved us, then crack a joke again, and then he would tell us to be strong, crack a beer and live for him because he will live through us. I miss you and love you Wyatt. #notesfromtheroad #wyattneumann."
Cosmo Baker: "Sweet goodnight to one of the most inspiring people that I've been given the honor and privilege to know. Wyatt, one of the most amazing humans that I crossed paths with in this short life of mine. You had such an impact on so many people, and I left each encounter with you filled with light and life. Much love to your family. You did good my friend, RIP."
Alma-Geddy Romero: "I love you brother Wyatt. No one drove me crazy or loved and supported me more. Your fearlessness will forever be an inspiration to me, because I know that under your no-fucks-given exterior you were a delicate, passionate flower. I loved watching you grow. All of my love to @jenaneumann, Takota and Stella. Your legacy will forever live on the highways of our hearts. #momentslikethisneverlast."
Clayton Vomero: "I love you so much my dear dude. You were more than a friend, more than a brother, we were two equally hard-headed pains in each other's asses and no matter how often we drifted back and forth we always picked right up where we left off. I'm so sad that the best man at my wedding won't get to fulfill his dream of being an old Jew sitting on a porch with an old Italian somewhere in Montana drinking Maker's and insulting each other's hair loss. No matter how much shit we talked no friend was ever prouder or more congratulatory of whatever small things I've been able to accomplish. This photo was almost 15 years ago. Wyatt taking me to work with him on some job in NY. The first time anyone ever bought me a plane ticket to do anything. You were my big brother in so many ways. I wouldn't be who I am without you. I owe you everything and I will pay it all back to your beautiful family. #notesfromtheroad #wyattneumann."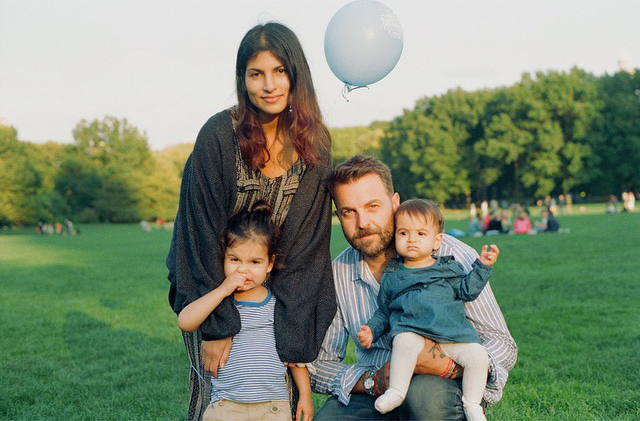 Photo by Casey Anderson
Casey Anderson: "This is my big brother from another mother @wyattneumann and his family @jenaneumann Takota and baby Stella at her 1st birthday in Central Park a few years ago [photo above]. It's a sad day today to learn Wyatt has passed away. Wyatt I met you before I moved to New York and was scared but so inspired by your actions because they speak louder than words. Wyatt you and I made a friendship that will last for ever in my heart. Out of all the people you know you took me to Norway to shoot with you. That's an opportunity that most people will never have. I love you for always I mean always doing the right thing by helping others and pushing everyone to do the best they can. I remember doing a time in Times Square for you and it was raining and I was not getting any footage. You texted back. "Make lemonade mother fucker" and I knew what I had to do. I love you brother. Rest in pictures."
Misha Luoy: "Fuckin' @wyattneumann came to visit me in the hospital early this year after a brain surgery I had [VIDEO LINK]. He wore a BAD BRAINS shirt under that jacket that he revealed (get it? Brain Surgery/Bad Brains) and got me a wig cause he thought they were going to shave my whole head. When I get back from Delaware I'm going to hang that wig in memory of him. He had a way of lighting up a room and touching everyone in his path. Sometimes he took a very unorthodox way to but in the end he did it cause he was the most unique man I ever met. I keep saying it but I know you're reading all these posts people are putting up Wyatt and checking your hashtags, you can't even deny it bro. #wyattneumann #notesfromtheroad #dadlife – thanks for the wig fucker."
Jerkbike: "From the moment I met him in 2004, it was a non stop adventure. The second time we hung out we flew halfway across the country to pick up his new motorcycle and rode up to Canada over to Niagara Falls and back to NYC on it. He got hired to shoot a super bowl campaign for Frontier Airlines in Denver around then. Both of my brothers lived there at the time but we had grown apart. Because of Wyatt we got to spend time together again and to this day the love and bond I feel for my brothers is stronger than anything else I have in this world. He showed me how to be fearless and to never back down when you're fighting the good fight. He taught me to explore and seek out new knowledge and perspective always…. I still can't believe that someone who lived every moment so intensely is gone, just like that. He lived so full throttle he made Steve McQueen look like an alter boy. I was convinced he was invincible. I remember when he got "moments like these never last" tattooed on his chest, backwards, so he could remind himself every damn day. And that's how he lived. My heart is with his amazing wife and their incredible children, and his sister and entire family and each and every one of you who had the fortune to know Wyatt. "Although these changes have come, with your chrome heart shining in the sun… Long may you run." #notesfromtheroad #legendsneverdie"
Photo by @no_barkin
Aviva Yael: "It is with deep sadness I share this. Our dear friend @wyattneumann lived a passionate life with ceaseless curiosity and adventursomeness that led him on cultural investigations around the globe with his children and wife @jenaneumann. He celebrated his fruitful past and hopeful future through his photographic series #notesfromtheroad. His generosity, big heart, and absolute thirst for life will be felt and remembered by those who loved him. We will raise your children and love your family, and remember your spirit forever. I'm so glad I got to hug you and tell you I love you just before you left us. Hold those you love close. Nothing else matters. #momentslikethisneverlast."
@no_barkin: "Dear Wyatt Neumann– Raw, passionate, fearless, and madly in love with your beautiful family, you'll never know how much you've moved us. I'm proud to have worked with you, and I'm grateful to have had a glimpse into the wildly inspired life you led. Never let them tell you you're one thing or another. Those words will be with me always. Rest in peace."
Claire Bidwell: "Not only was Wyatt an extraordinary photographer, but he was also a phenomenal father. He leaves behind his wife and two small children. And thousands of beautiful images of the incredible life he lived with them… I had never met anyone like Wyatt. He lived life with more balls and bravado than anyone I've ever come across. He was wickedly smart, deeply compassionate, and had a way of seeing the world with more focus than most people dare to dream of using…The last time I saw him was a couple months ago when he was in town from NYC. We sat at the rooftop bar at the Sunset Tower Hotel, just the two of us, waiting for our friends to arrive. We smoked cigarettes and drank beer and looked out at the city sparkling in the night air. We talked about how grateful we are to be parents, how fucking awesome it is. I watched him drive off at the end that night in a rented convertible mustang, laughing. He was always laughing at the absurdity of it all.
Wyatt, thank you endlessly for being so rad. You made me feel free to be who I am. You will forever live on through every single one of us who knew you."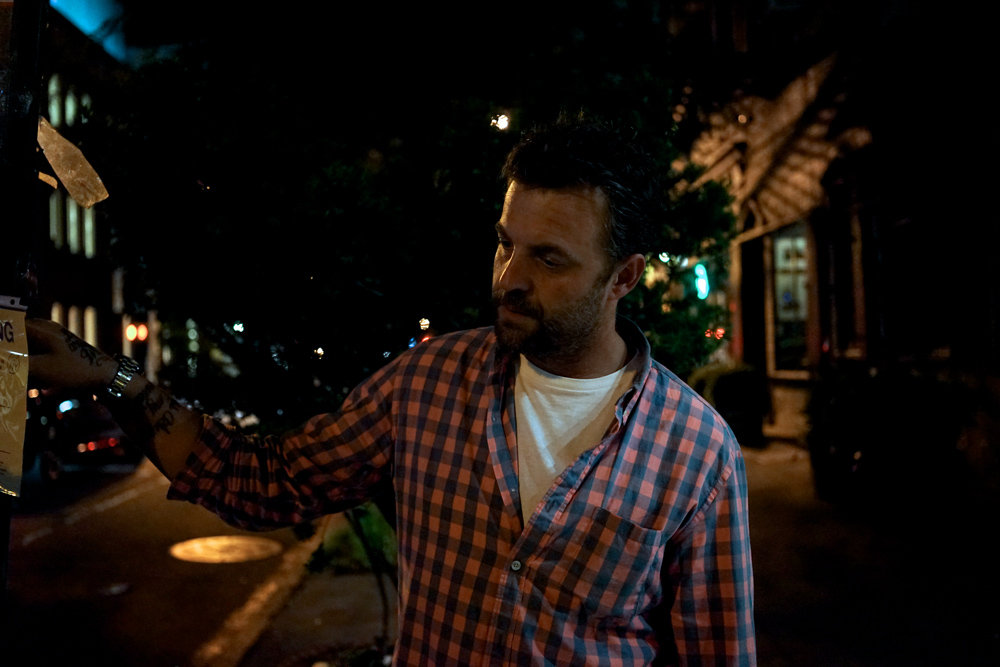 Megan Hall: "He's been a friend since high school, very outspoken and passionate about his beliefs, loved his friends and family fiercely and has never been afraid to speak his mind. I saw him a few years ago at our reunion and he said he was proud of me for rocking my open heart surgery scar and not trying to hide it. He also spoke at length about his passions: his family, his art, his travels, and his motorcycle adventures. He's one of those epic people who come along maybe only once or twice in someone's lifetime. My heart breaks for his beautiful family. But there's some peace knowing that he left this world doing what he loved: riding his motorcycle, and he'll continue riding off somewhere out into the universe. What a tremendous loss to us all. #notesfromtheroad #wyattneumann #momentsliketheseneverlast."
Ryan O'Keefe: "I was a scrappy dumb kid that knew nothing about nothing when I first met him. And he kind of treated me that way, too. But he took a chance with me. The biggest I've had yet. He was who he was — a rockstar. You either loved him or hated him… There was no in between. He was my mentor. He was my critic. He was my tear down 9th ave in his Porsche 928 friend. And whiskey drinking confidant. He taught me most everything I know with the kind of tough love that's all too absent these days. He was an asshole at times, sure. But what a huge fucking personality. And what a great guy underneath the hard assed shell. I'll miss him. My heart goes out to @jenaneumann, Takota and Stella. And everyone else @wyattneumann touched. Cheers, friend. Thank you for everything. #notesfromtheroad."
Photo by @nativenyc
Reverend Rinaldo: "Hey Man, fake it till you make it. Although this phrase existed long before, it was the first time I heard it. Wyatt gave me this simple advice and it has since resonated in every single thing I do. Every moment of vulnerable insecurity, self doubt and uncertainty, I think back to these words and think "you know what? Wyatt is fuckin right. I can do this!". Not a day goes by that I don't remember and use this as strength. It changed my life and I am forever grateful. Wyatt: an ardent soul, a complex mind, and a passionate heart driven by love and instinct. Never have I met a stronger personality that had the power to evoke intense emotion out of anyone that crossed his path. While we mourn his passing on this earth, his fiery spirit will forever live on through his family, his accomplishments, his work, and the lasting impact he has had on every one who knew him. I will miss him but I will visit him every day in my thoughts.  @wyattneumann I'm glad you got this moment to share a nap and cuddle with my baby girl. #wyattridesagain."
Dantana: "@wyattneumann – Wyatt wanted everything and everyone to be better. In this sense, he was always on. Always thinking, how can we tell our stories so that everyone feels them to the fullest? How can we teach each other what matters the most so that we can avoid the trappings of the things that don't as much. He was a champion of individuality and freedom of choice, and was relentless in his endless support of these matters. I read on his fundraiser page where someone called him "Hellraiser and a Gentleman" and I thought that was clever and fitting. Wyatt was the guy who would drop everything to go help the old woman crossing the street with her groceries, then curse anyone out younger than him in near-sight for not doing it first. Wyatt was the guy who would pick up a parked motorcycle that had fallen (or was tipped) over and leave a note. He was always looking out, for everyone and everything, in a true selfless fashion (no reward needed). And he tried with all his might to be better himself, the constant battle we all face. Wyatt had a real #LustForLife and kept it '100' at all times. He called his friends 'Papa' and those were his last words to me. I'll forever miss and remember you, Papa."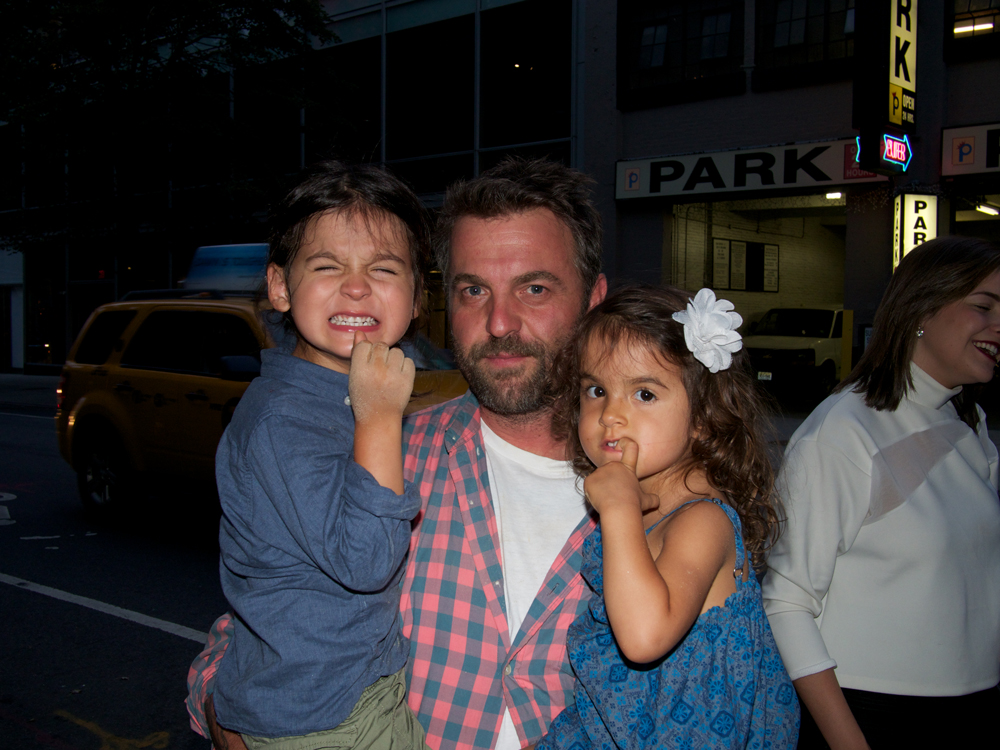 ::
To donate to the Neumann family fund, visit here.