Reddit is one of those things you always hear about, and you know it's there and a big deal, but you never really take the time to understand it. It's like taxes or how an airplane flies or the electoral vs. popular vote or that Walking Dead show. At least for me anyways.
So when Dave Choe hit me up to ask if I wanted to be involved in his 24-hour Reddit takeover, I was like, "Sure!," but more like, "What's that?," but more like, "Is there gonna be a monkey?"
From what I understand, Reddit is where the Internet starts. All those sophomoric memes and viral lion attack videos start off as contributions within the Reddit community, that people vote up until they surface in the mass blogosphere. So Dave and his team attacked Reddit from all ends and orifices, hand-selecting and then answering user-submitted questions via Youtubed clips and images and Liveleak videos, etc. And to add some flava in ya ear, all sorts of random cameos from cult music producers to porn stars to popular TV actors and even lowly Streetwear designers.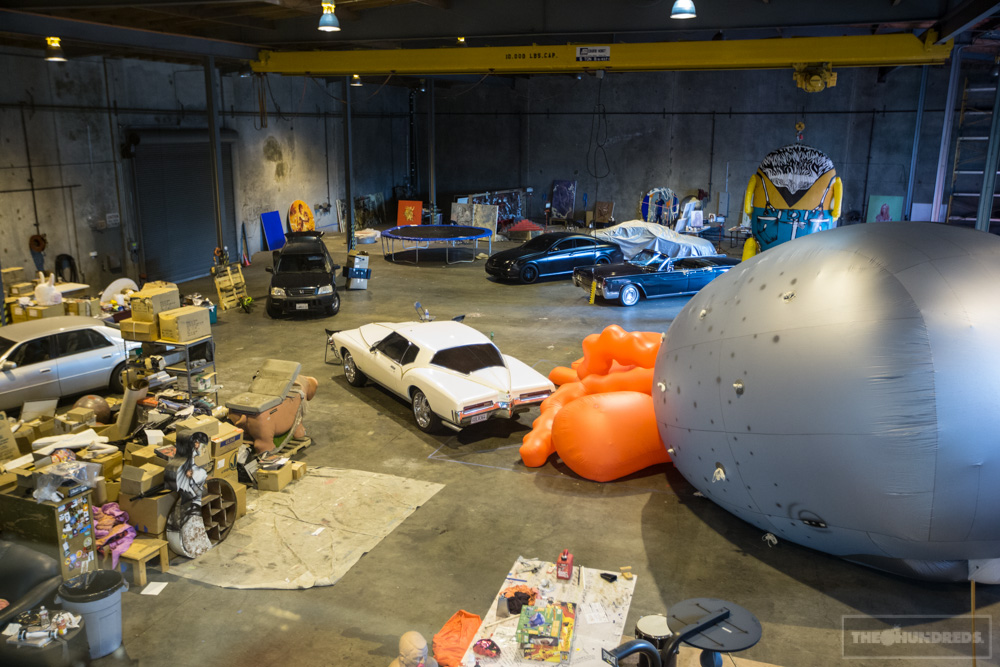 By the time I showed up, Dave and co. had already been runnin' for 12 hours, accompanied by Asa Akira and Jessie Andrews and bodybuilding blondes and other fringe characters. Immediately I plunged in, partaking in a Q&A with Daniel Dae Kim of Hawaii 5-0 and Lost, 5-Cent, Stevie from Eastbound and Down, and Estevan Oriol.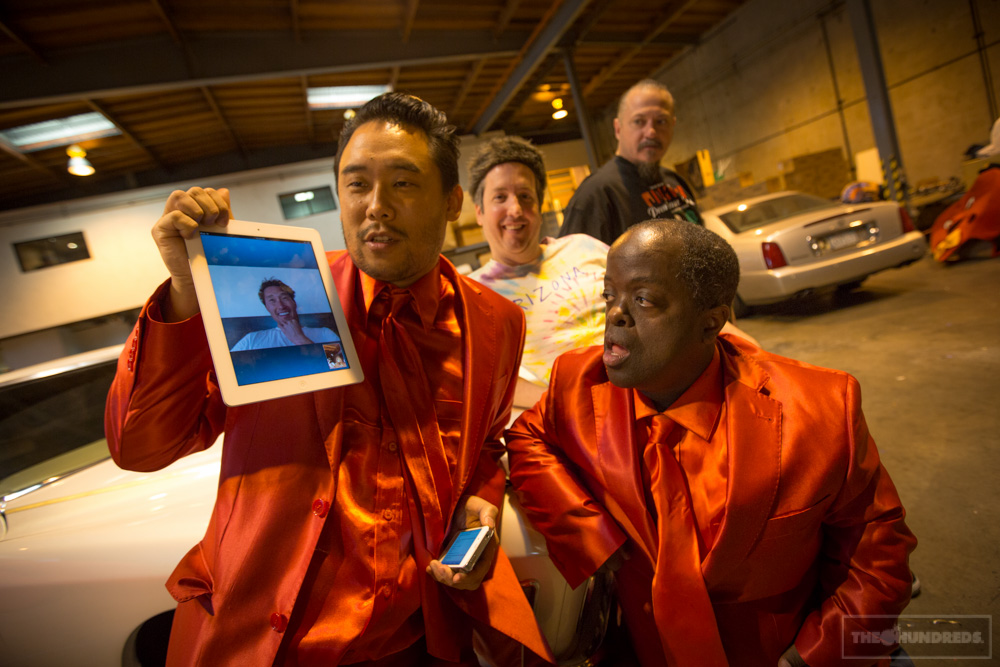 5-Cent and Estevan Oriol are like the reverse Rob & Big. Now that's a show I'd like to see.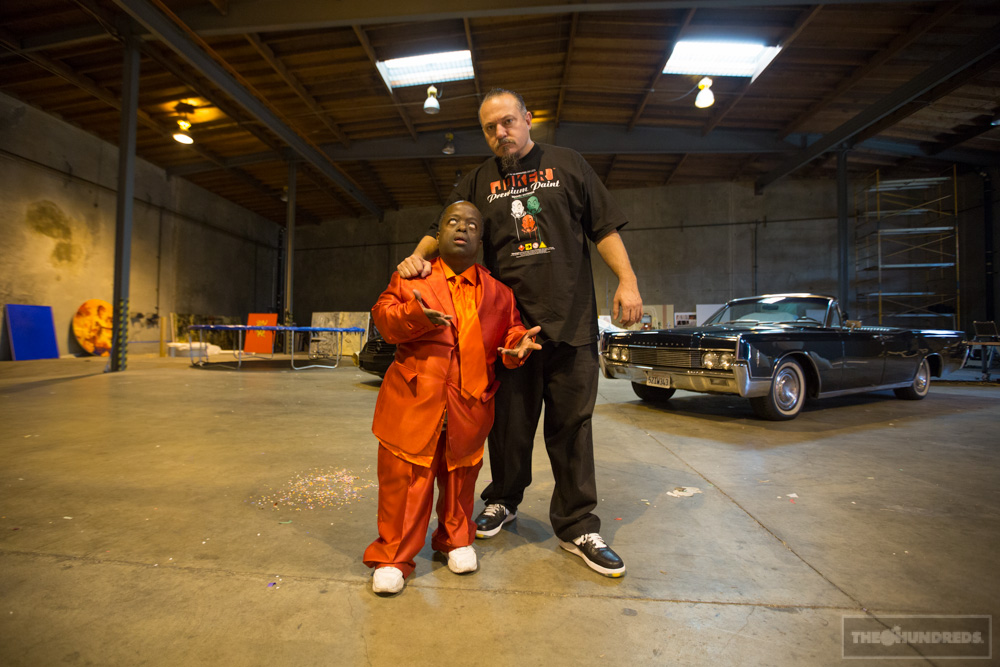 These are "pidgets." Should be obvious.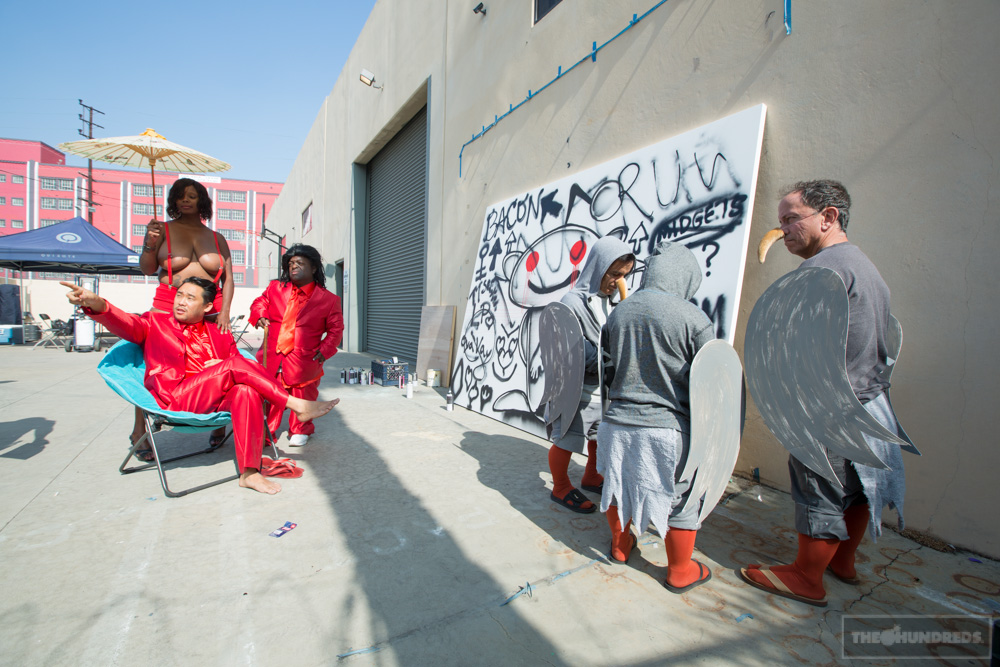 Flying in all the way from London is Joseph Marcell on the far right, who you may more readily recognize as Geoffrey the butler from The Fresh Prince of Bel Air. Turns out he is exactly the same guy in person, so polite, proper accent, but totally up for anything. He was great.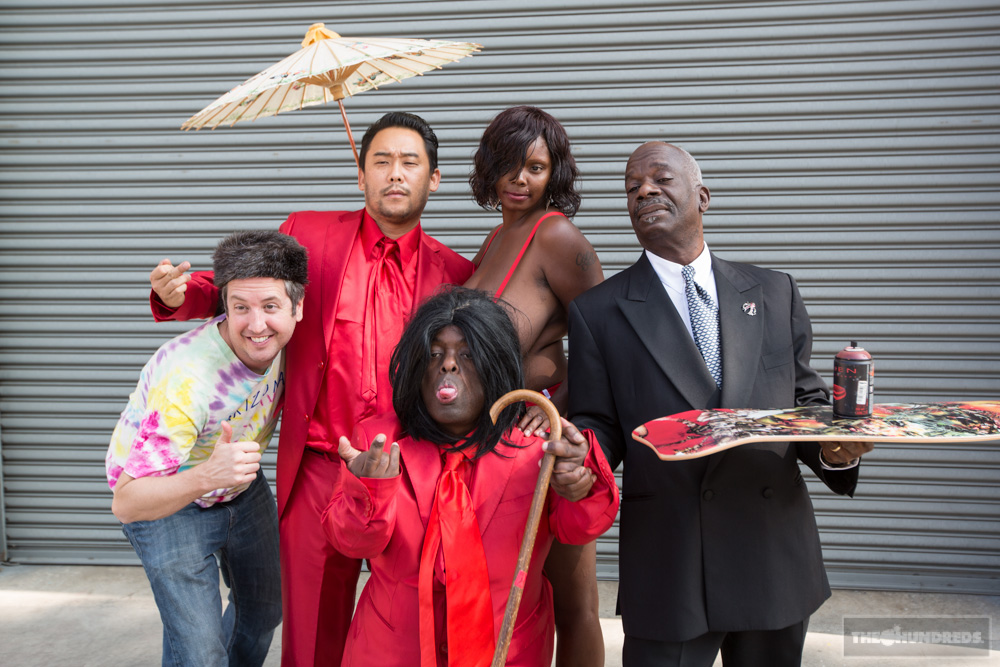 One for my life's highlight reel:
The Dream Team: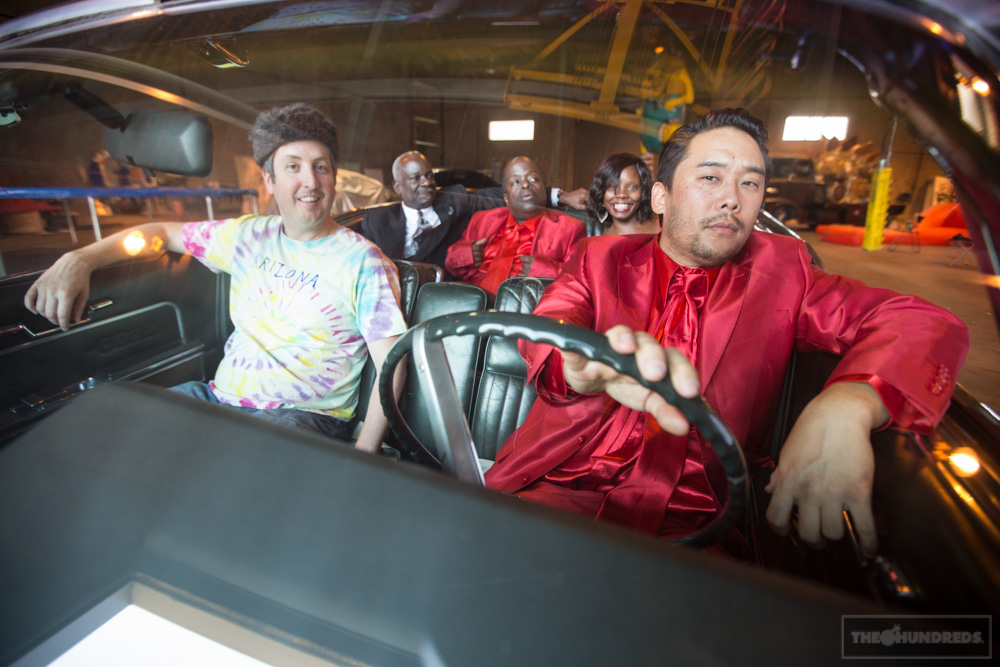 Oh, and as it turns out, there was a monkey.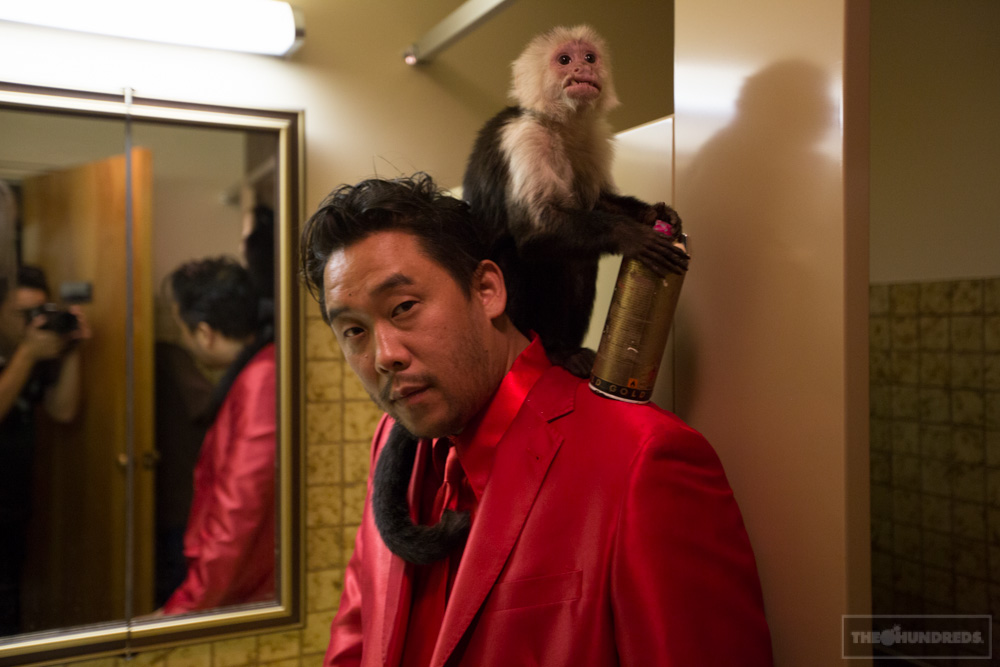 Dan the Automator, in the driver's seat, has been in and out all day, providing a live soundtrack via his iPad. Oh, I'm up again. BRB: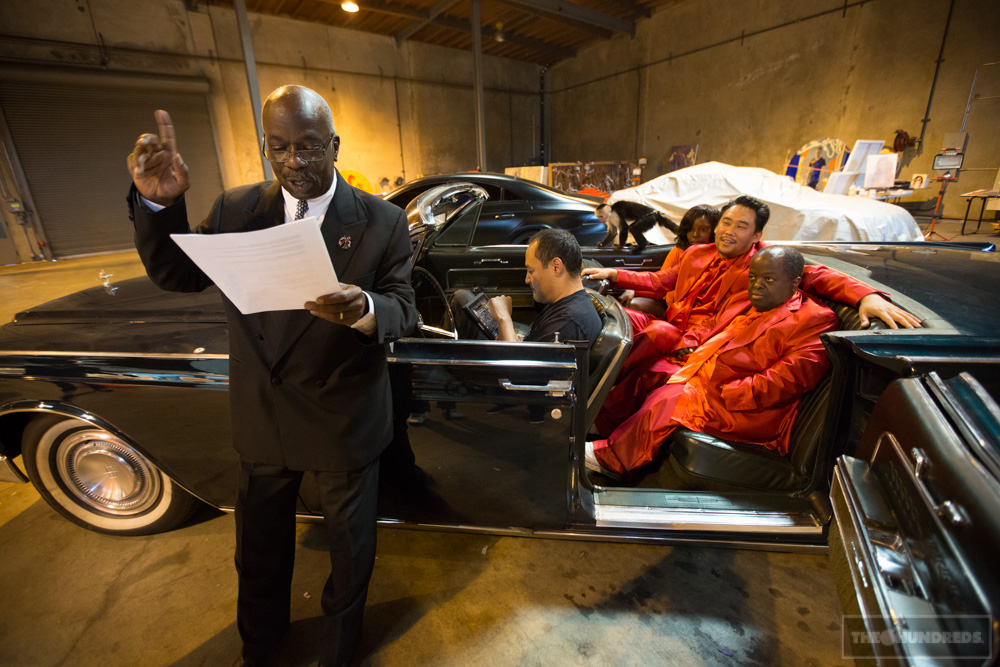 There was a lotta stuff before this and a lot after this, but this is the part you get to see.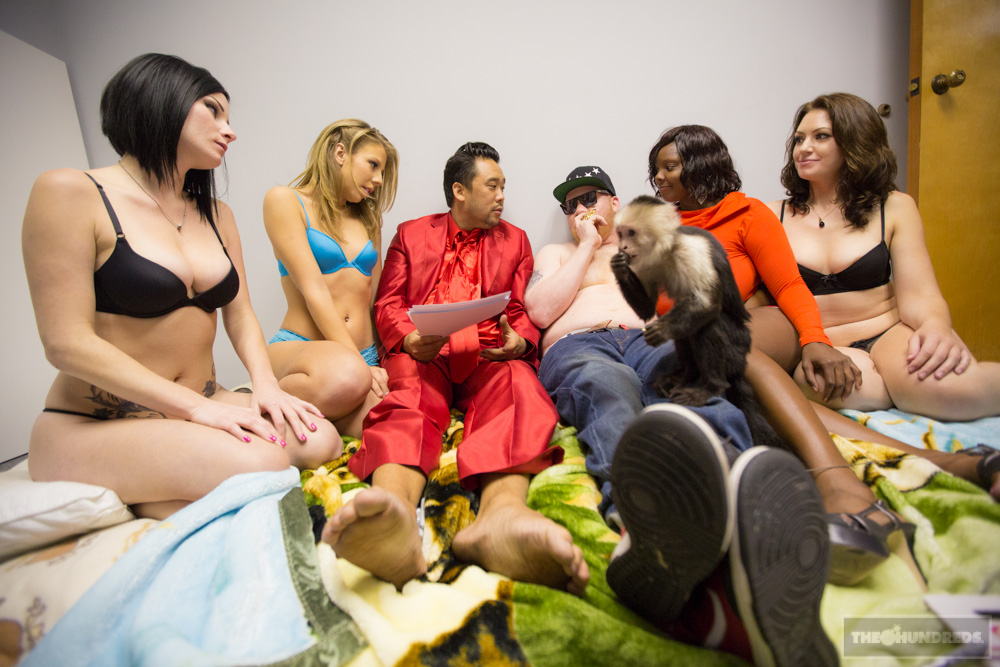 Only Dave can shake hands with Krondon the albino hip-hop artist, and within 11 seconds, convince him to remove his shirt and get sandwiched by a gaggle of porn stars.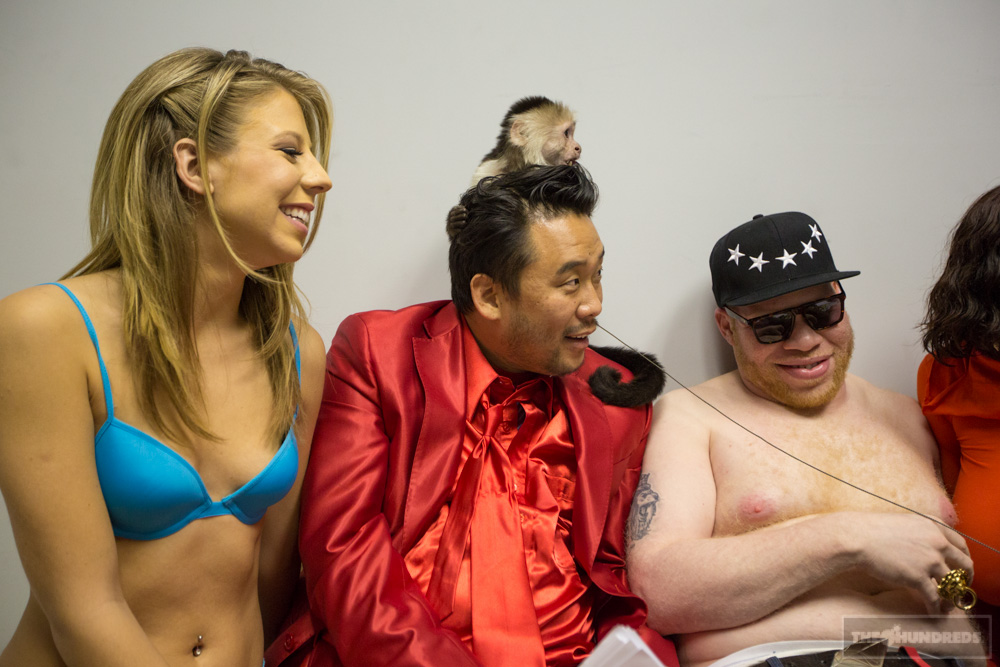 Money Mark in the middle. So cool.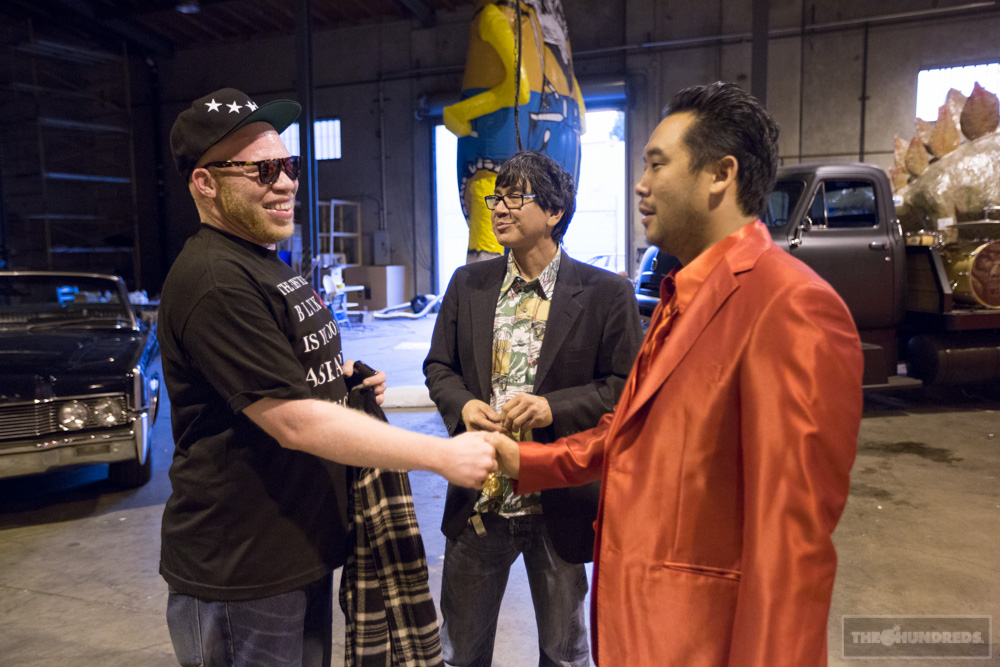 In case you were wondering if the porn star was rave-dancing with dildos in front of one of Dave's $100,000 paintings, the answer is Yes I believe so.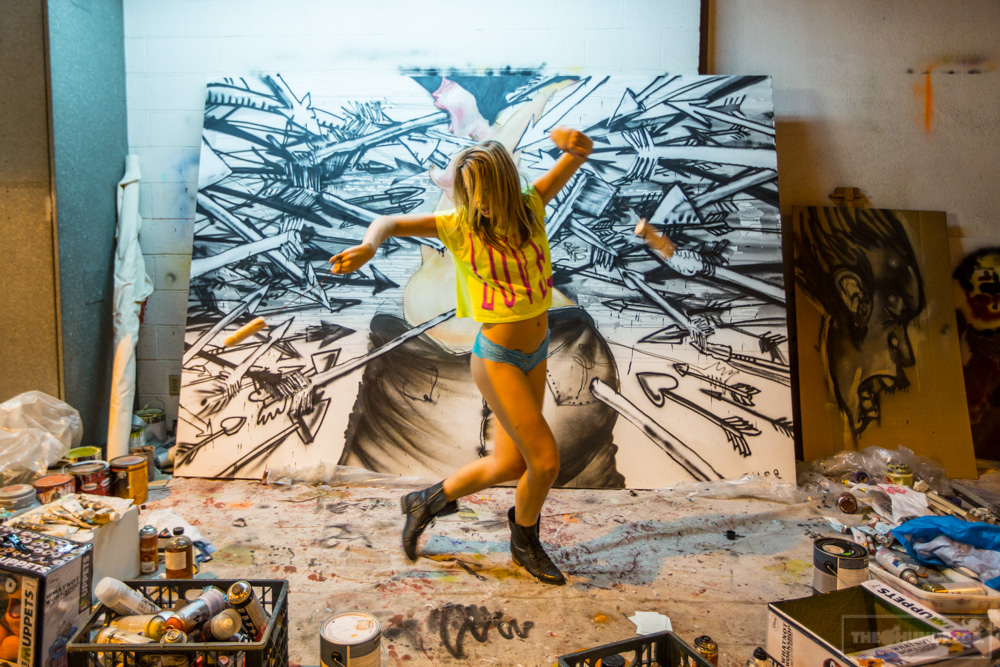 And then Dave shot a rap video with naked girls on the trampoline and Saber and Dave painted someone's spot while a gospel choir sang and somewhere in between all that, Dave went on a date with Aubrey Plaza, and…
You can see everything I didn't document Youtubed right HERE. And here are Part 1 and Part 2 of the full Reddit feeds. For all of you wondering if Dave's life is like this everyday, the answer is Yes I believe so.
by bobbyhundreds