After a quick stop in New York, Bobby's Big Book Tour headed to Chicago, where he met up with the rest of The Hundreds Team for what would be a memorable (and exhausting) weekend. Everyone was in the Windy City for ComplexCon and Pitchfork Festival, so it was a great opportunity to catch up with old friends and new ones during one of the premier networking events in the industry.
The Hundreds was pretty busy for this year's iteration of ComplexCon, the first to take place outside Long Beach. To celebrate the city of Chicago, we released collaborations with two creative titans in the city: DIY streetwear legend Joe Freshgoods and Emmy Award-winning writer, actor, and producer Lena Waithe. We also previewed our collaboration with Bricks & Wood and teamed up with Chicago streetwear staple Leaders 1354 outside of the convention.
ComplexCon wasn't the only big event Chicago was hosting that weekend, as Pitchfork Festival was also going down, featuring performances from heavy hitters like Pusha T, Mavis Staples, and Robyn, as well as hometown heroes like Dreezy and Valee. Within the walls of Pitchfork Festival, there is an annual showcase for the literary world called Book Fort. Bobby stopped by Book Fort for a meet-and-greet and book signing, sweating it out in the brutal Chicago heat with some of the most dedicated fans he met on this trip.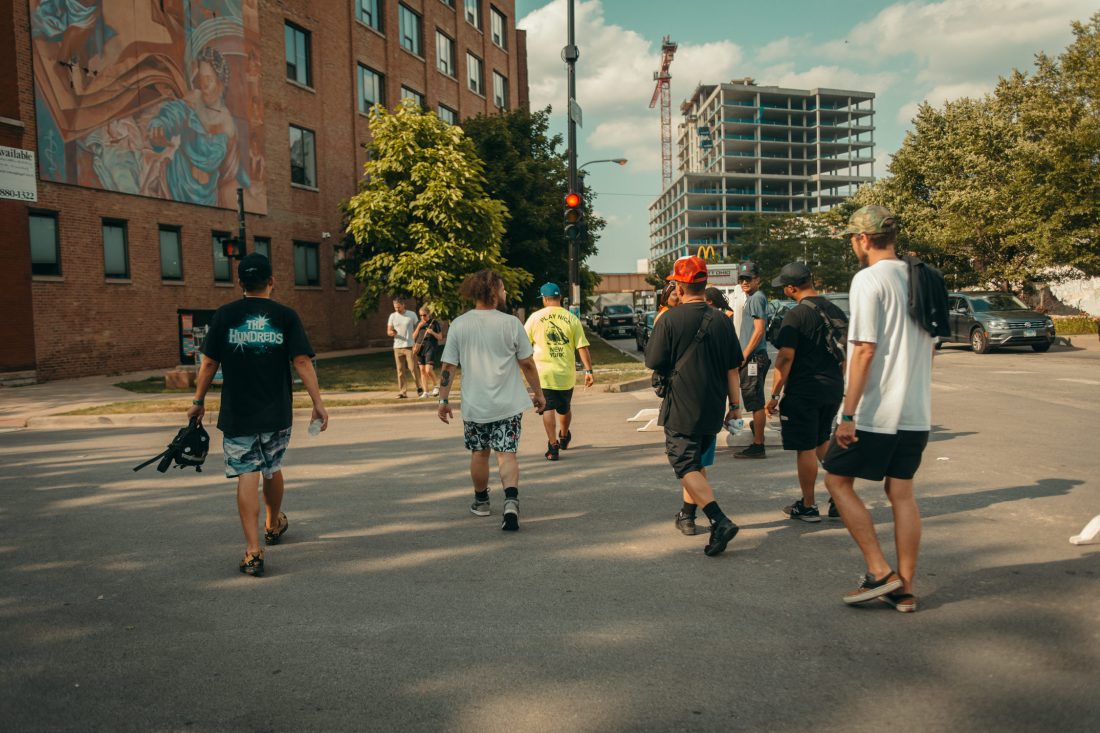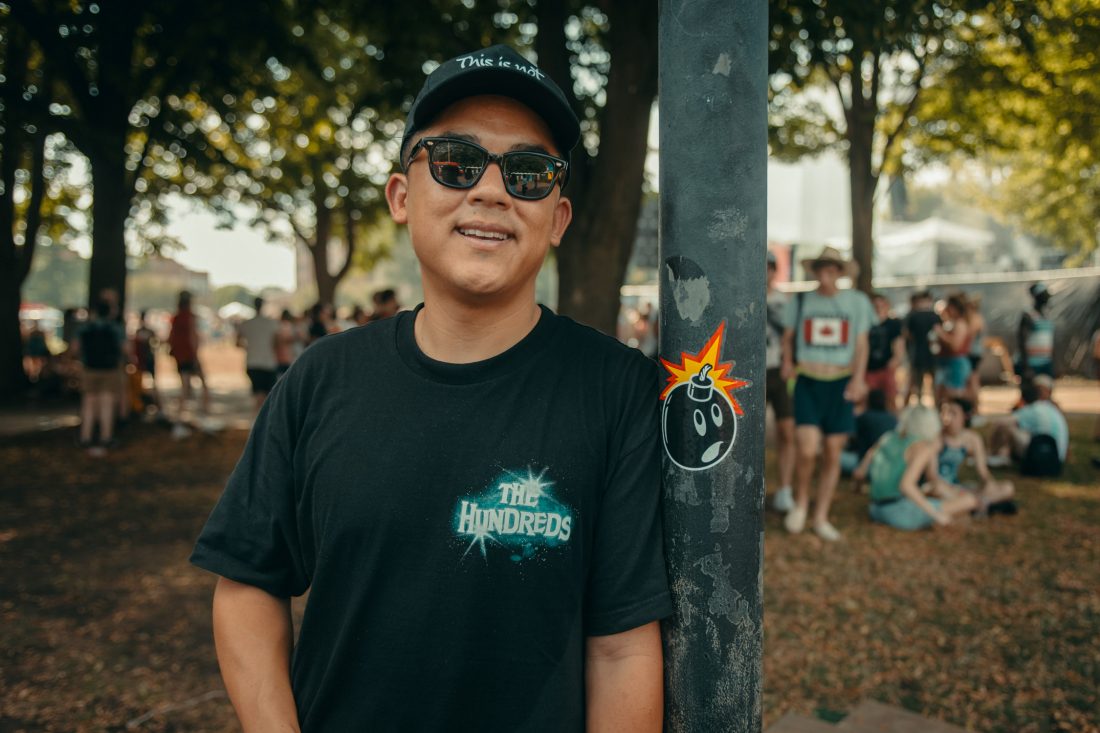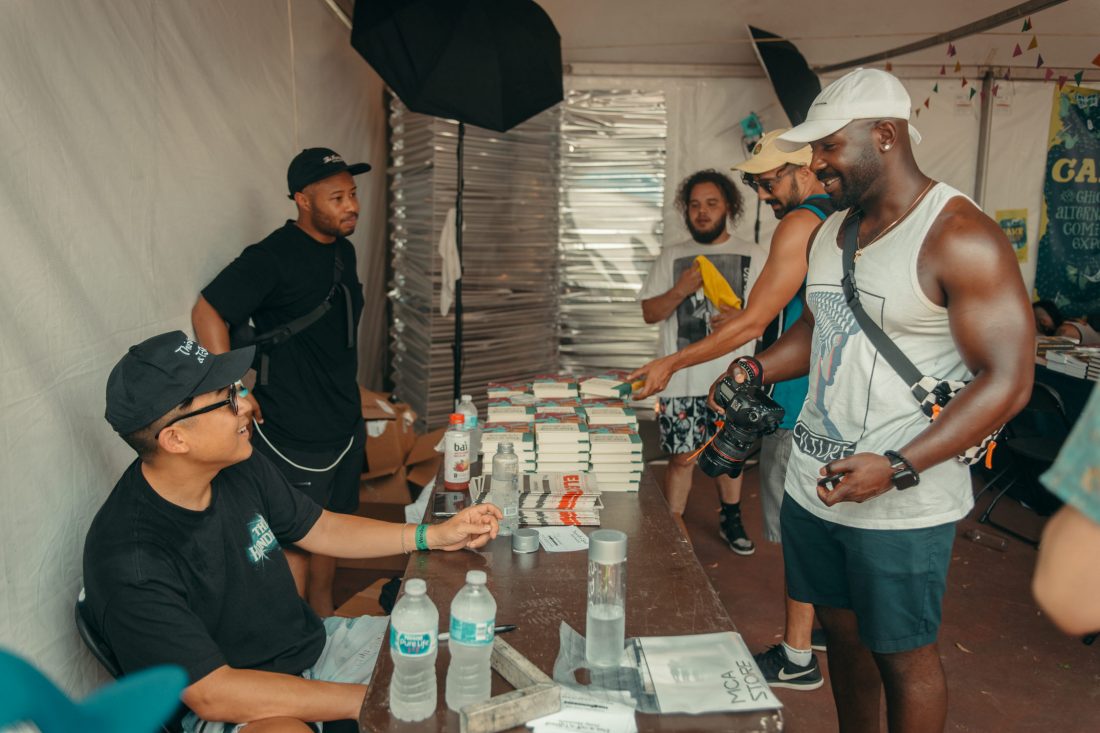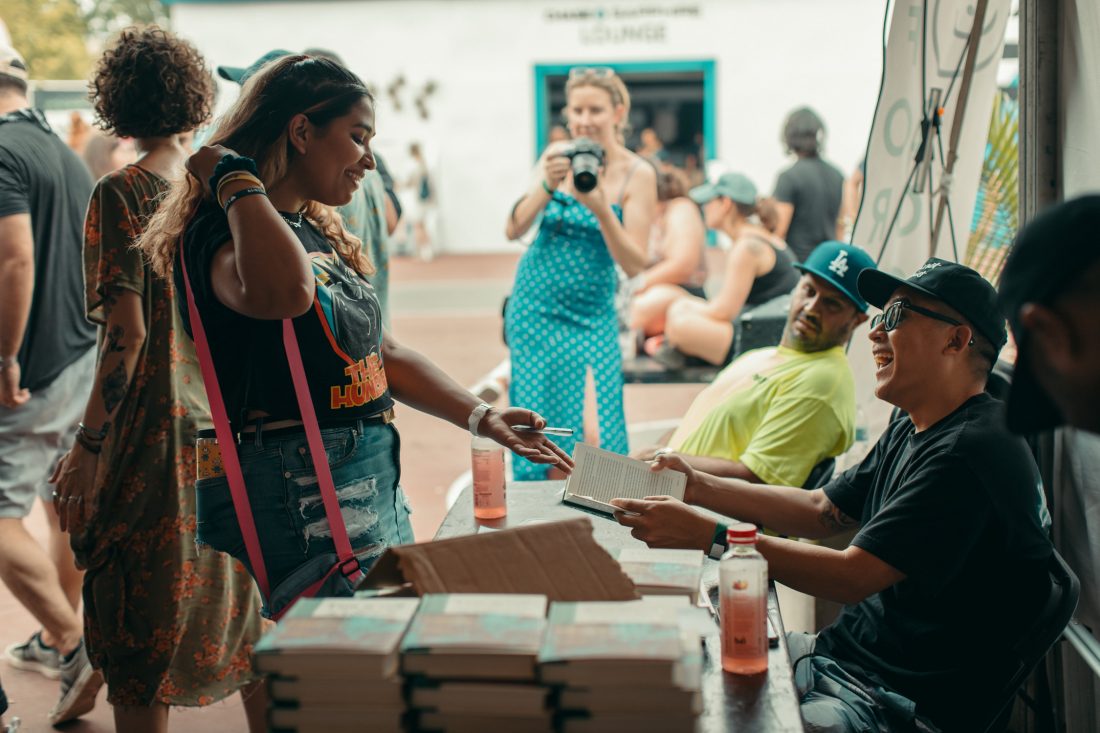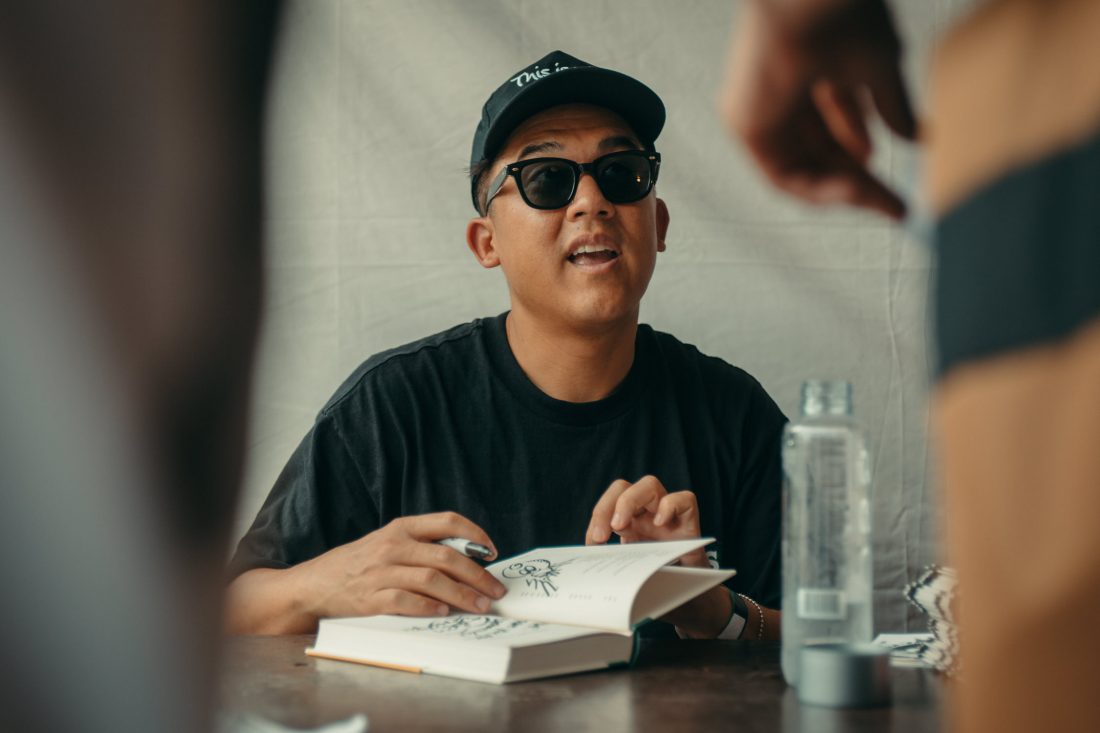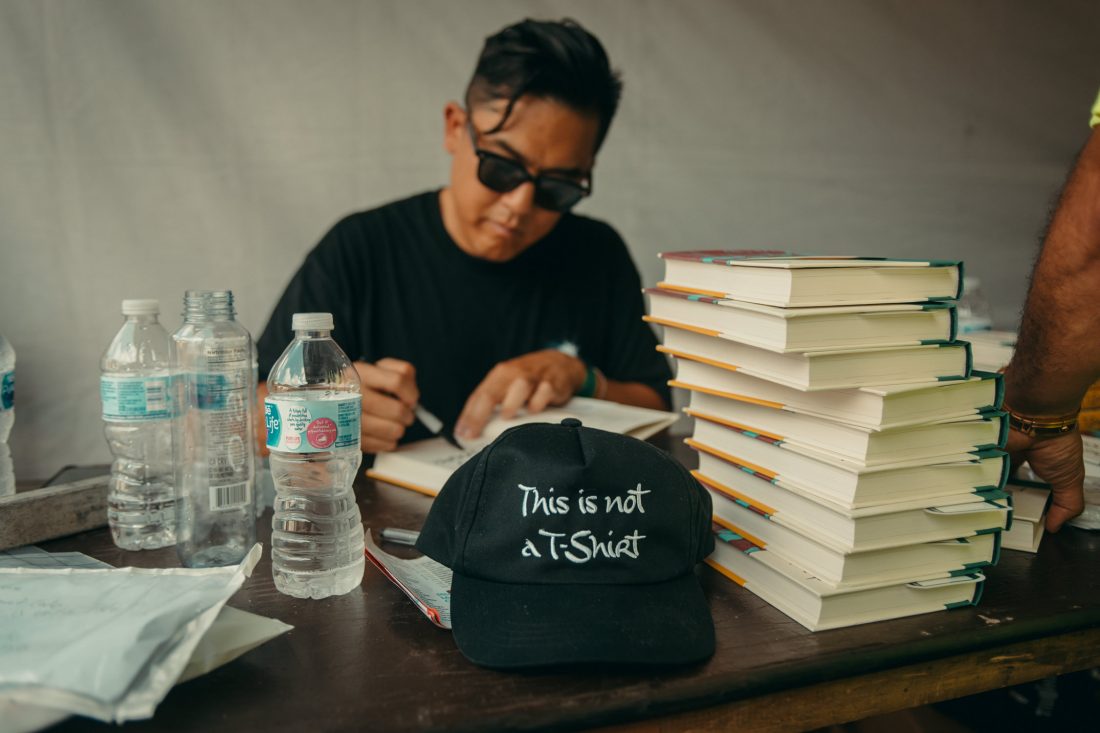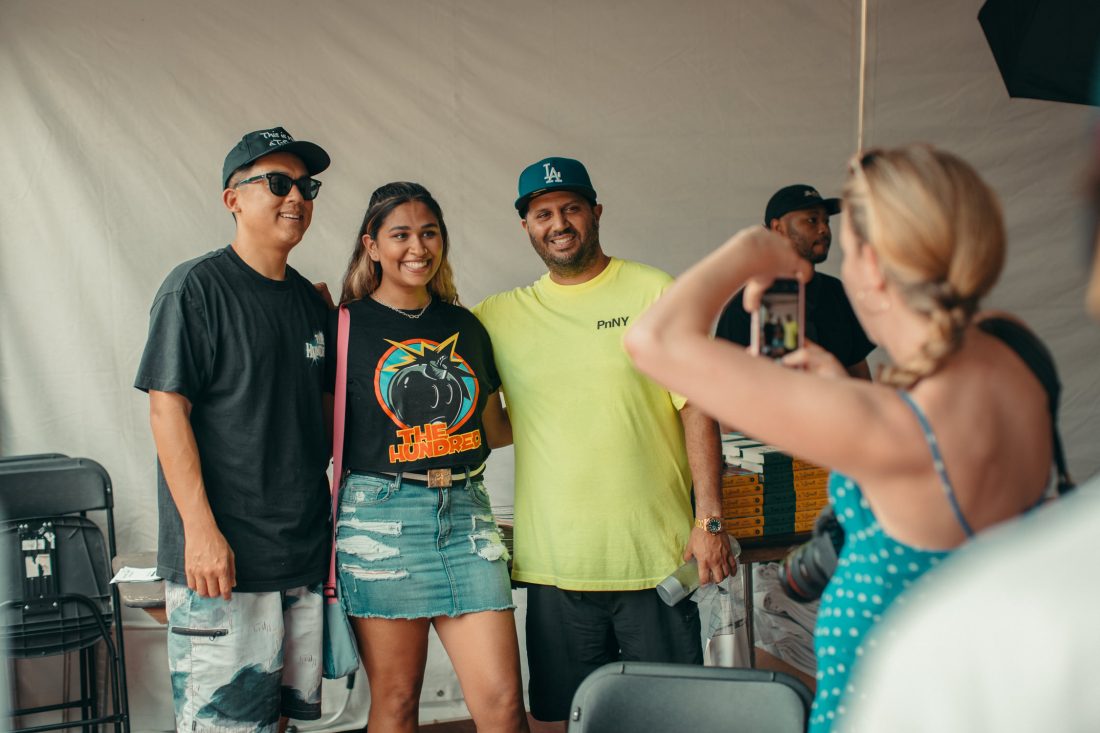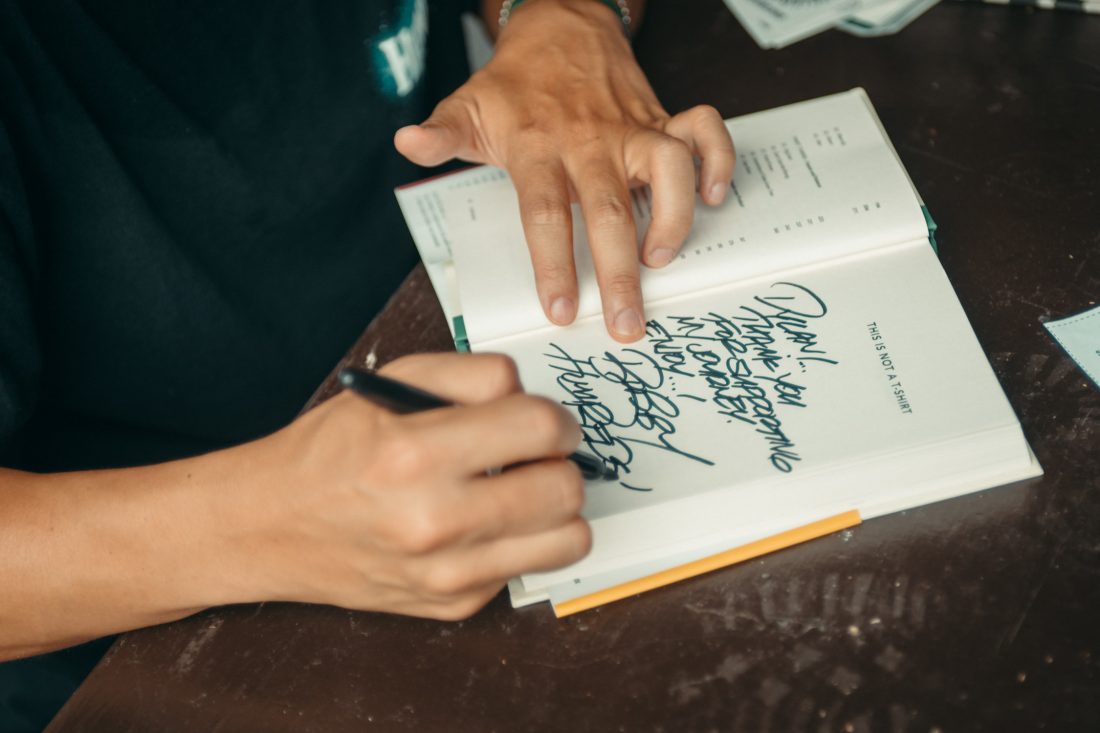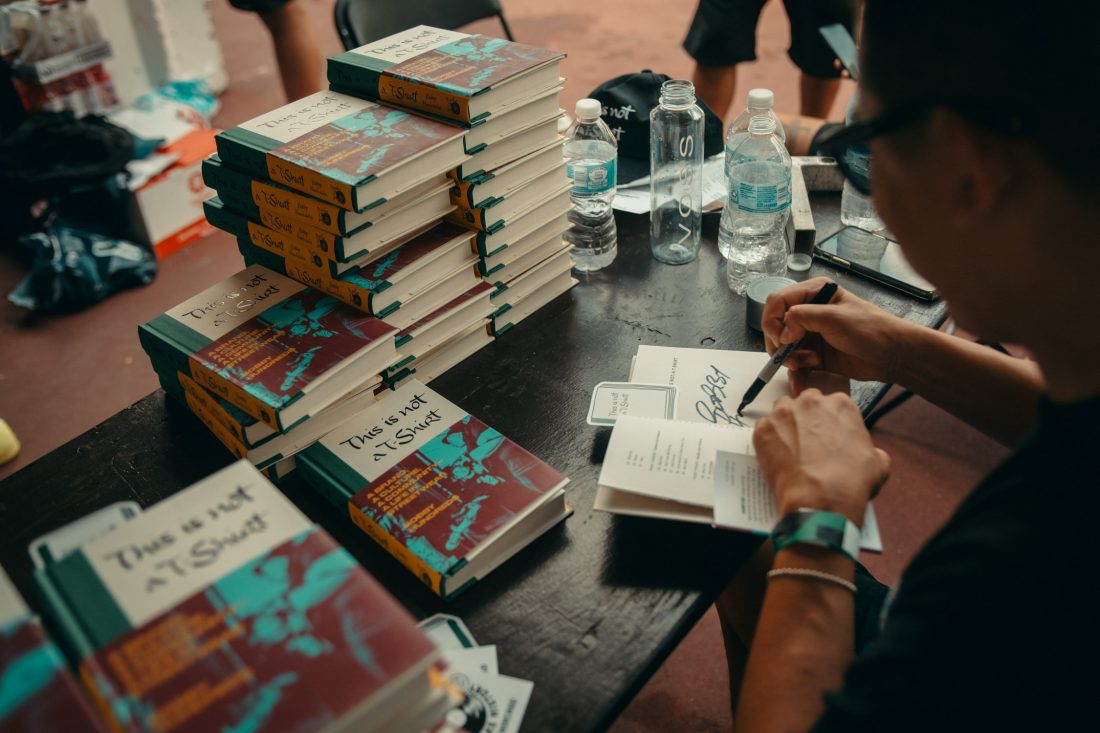 Muscle memory
Before we could rest up for ComplexCon the next morning, we had to show love to the city so graciously hosting us for the week. We wanted to give back to the young people of Chicago, so on Friday night, Bobby and Lena Waithe held a free event with the help of our friends at AT&T. Young entrepreneurs, aspiring creatives, and nonprofits making a huge difference in the city were all invited to a very special Q&A with Bobby and Lena, where they learned about the collaboration, how both of them became writers, inspiring young people in their field, and so much more. At the end of the event, every single attendee walked away with a copy of Bobby's book and two passes to ComplexCon. Very tight. Some lucky winners even got their very own limited edition Varisty Jacket from The Hundreds by Lena Waithe Collection.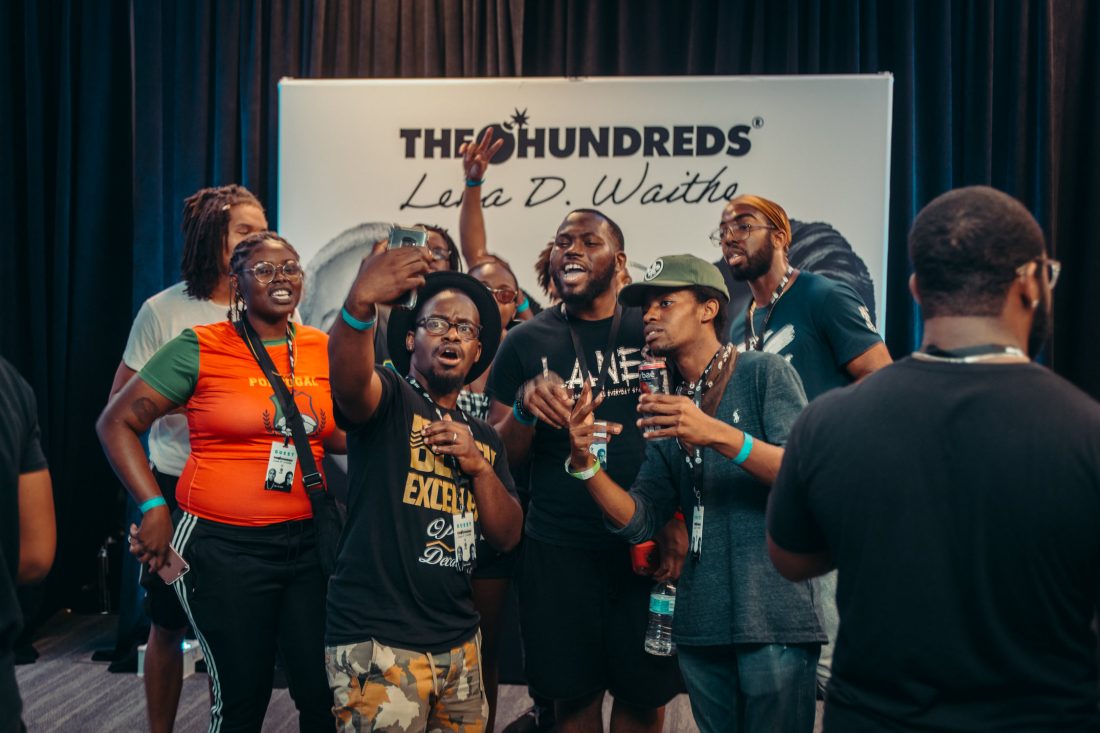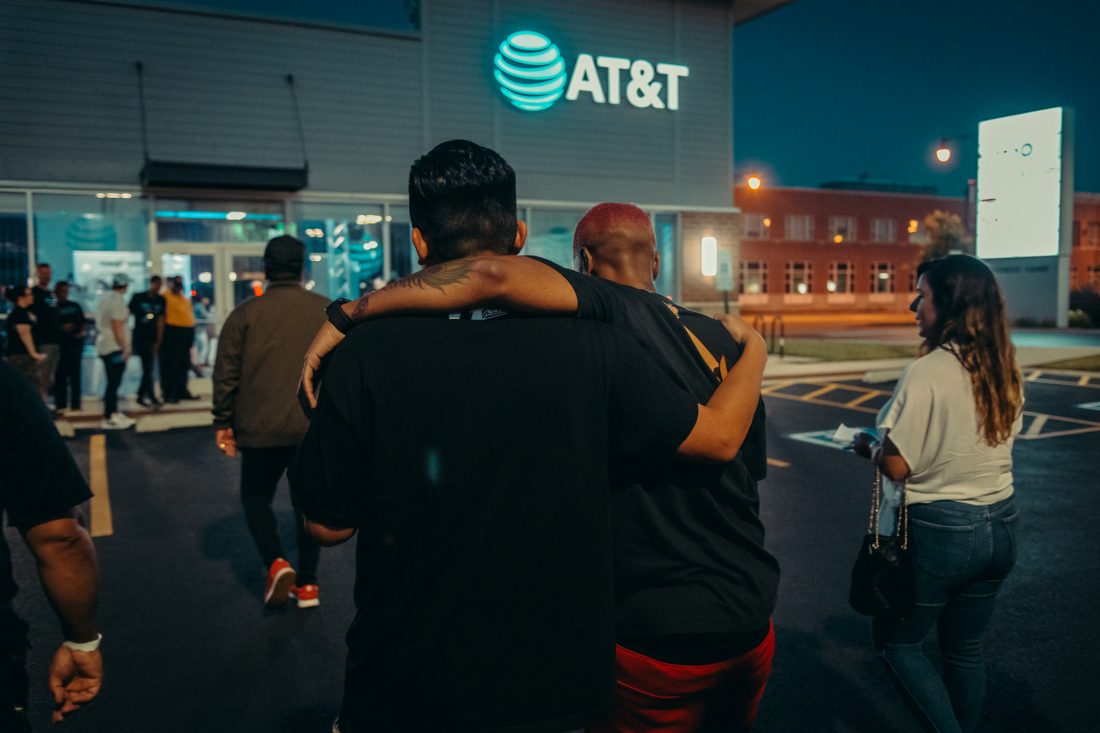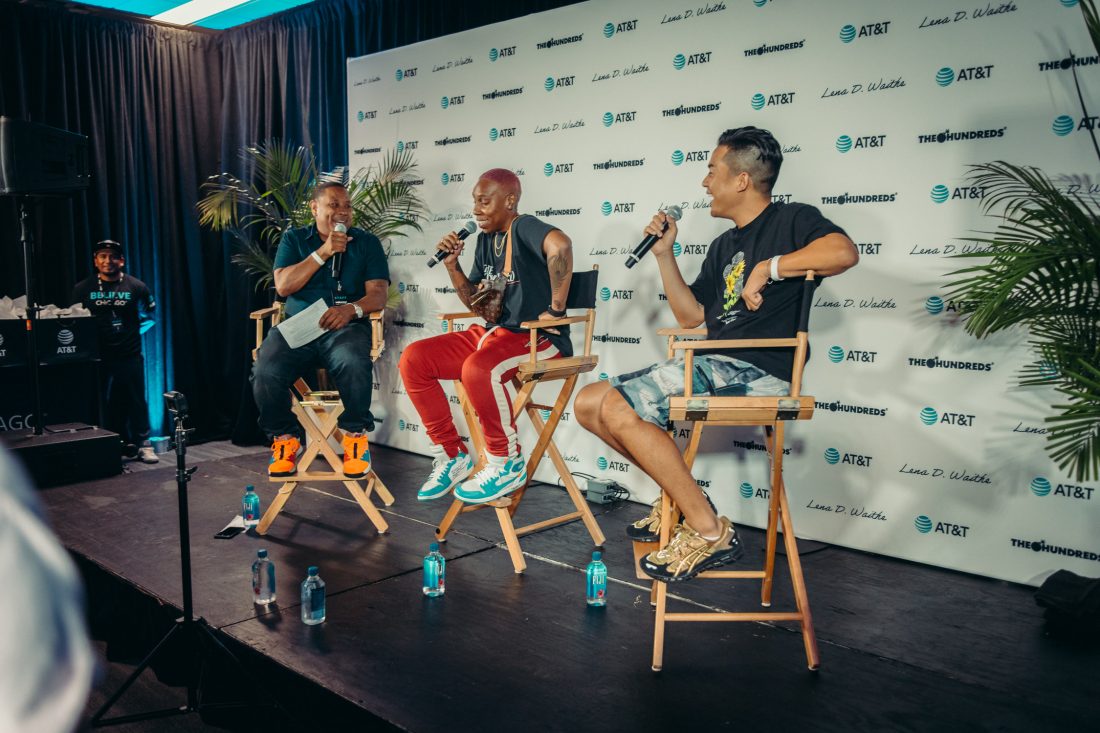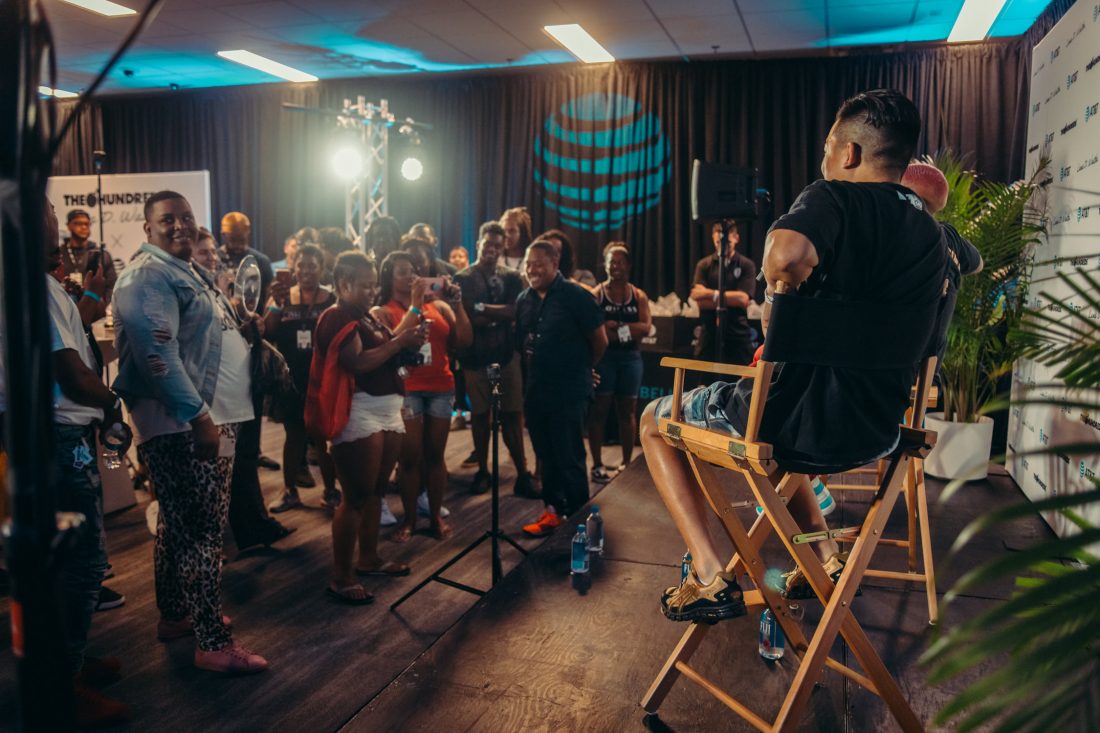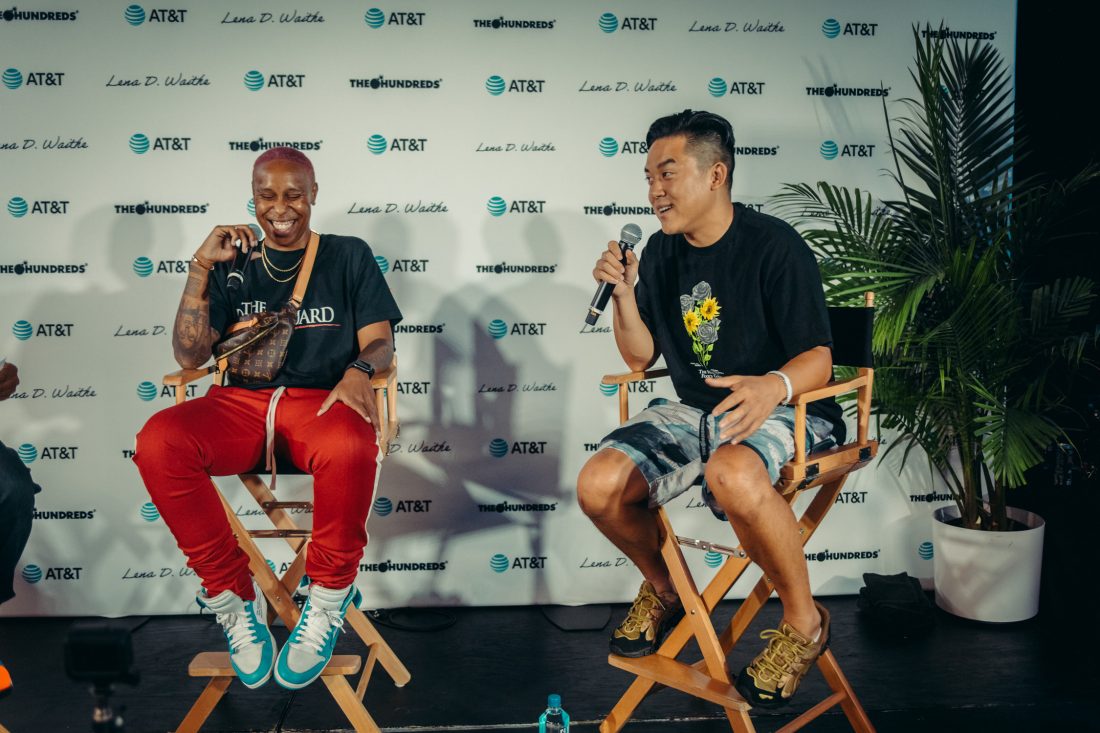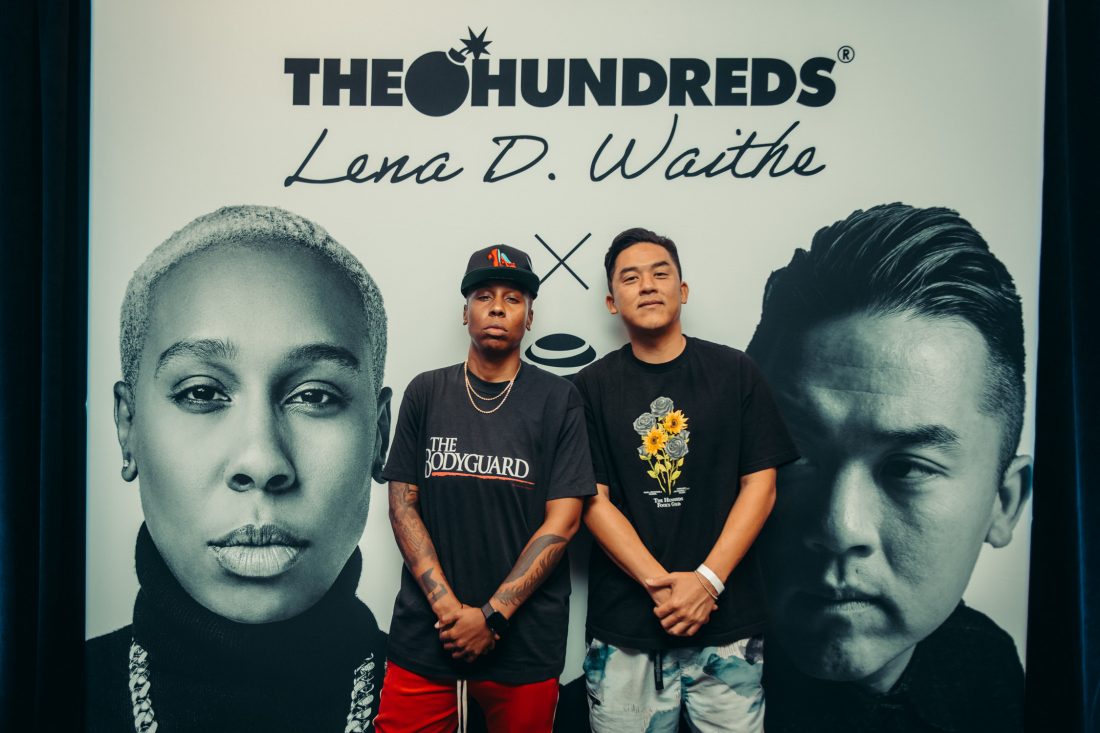 Then, we passed the hell out. On Saturday morning, we were off to ComplexCon, where we had THREE booths and a book signing to knock out. It was a busy day but one of the best of the year so far, as we got to meet a ton of new friends and show off three collaborations we'd been working on for a while. Our booth with Joe Freshgoods had a huge line and hundreds of our T-Shirts sold out almost instantly. Nobody on our team even got one. Insane. Joe Fresh was the MVP of ComplexCon Chicago, without a doubt. Dude is an absolute monster and should be an inspiration to entrepreneurs everywhere. Around lunchtime, Bobby and Lena Waithe posted up for a meet-and-greet in the booth, which was a sight to see itself. The huge booth featured tangible pieces of both Lena and The Hundreds' journey through struggle and success, showing just how much it takes to get to this point. Each wall showed progression and growth, all leading to The Hundreds by Lena Waithe Varsity Jacket, a symbol of "graduation" toward the next challenges and goals in life.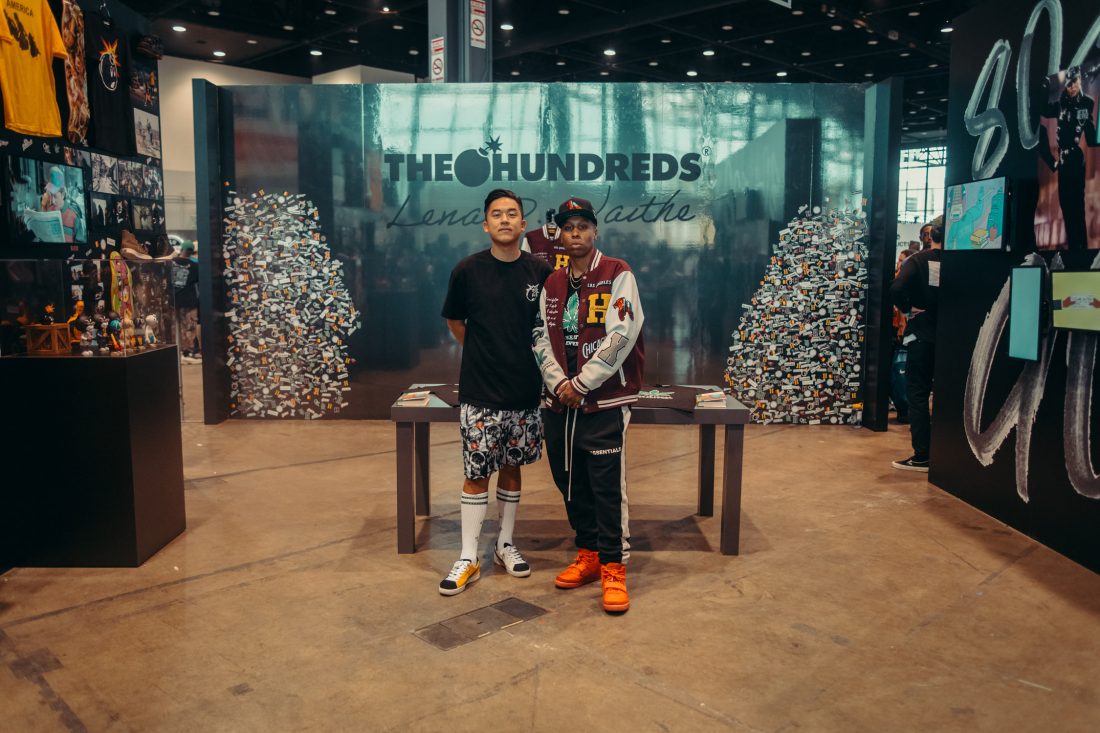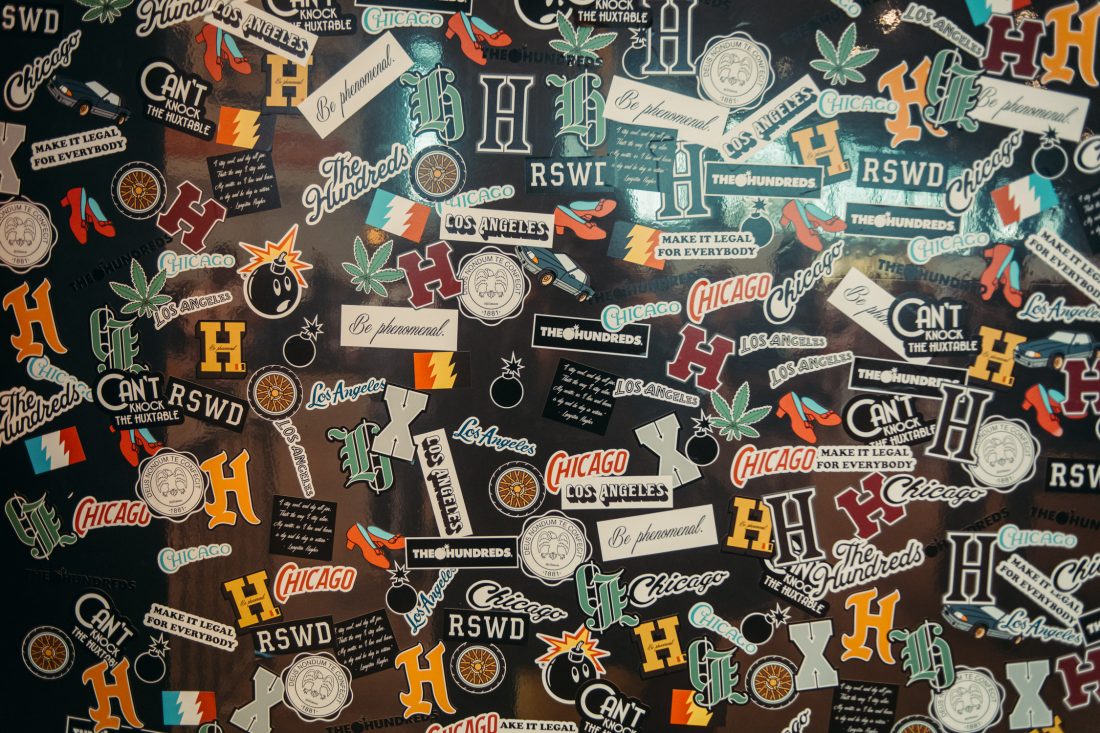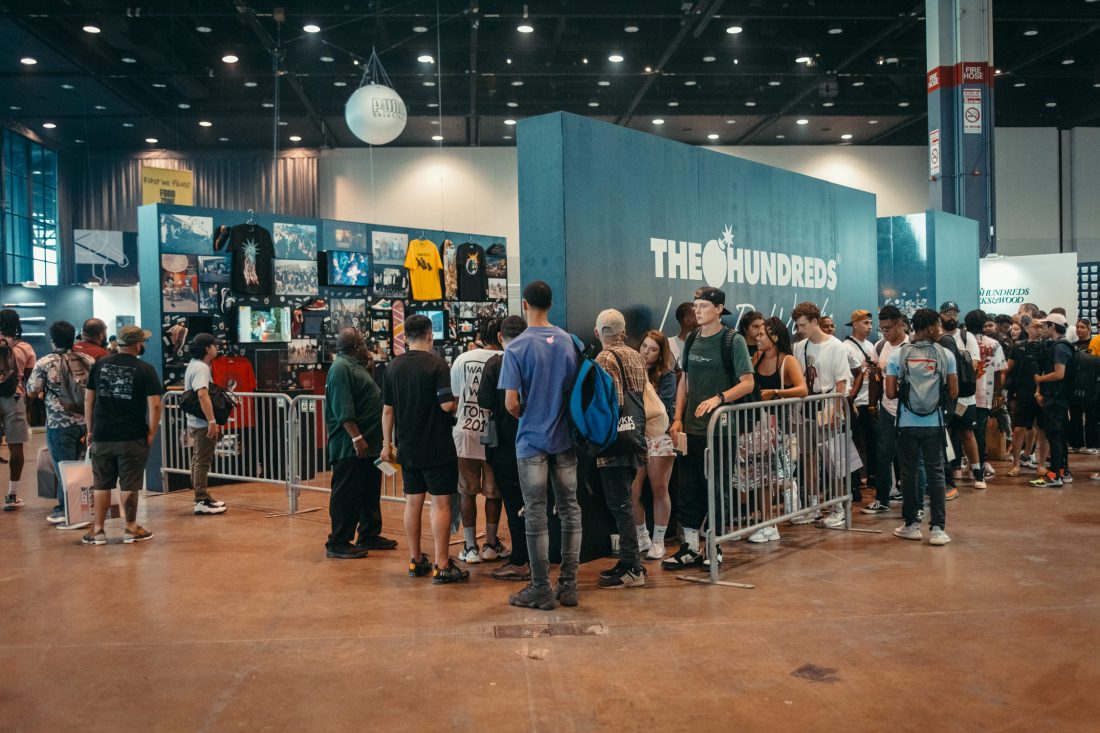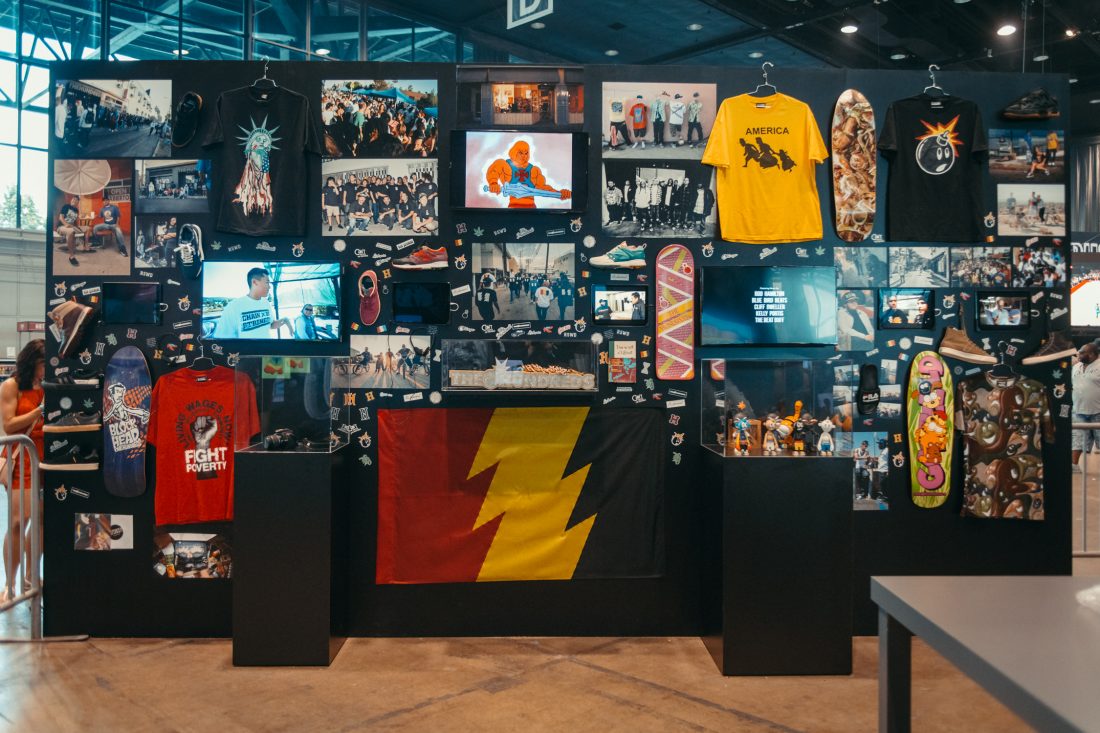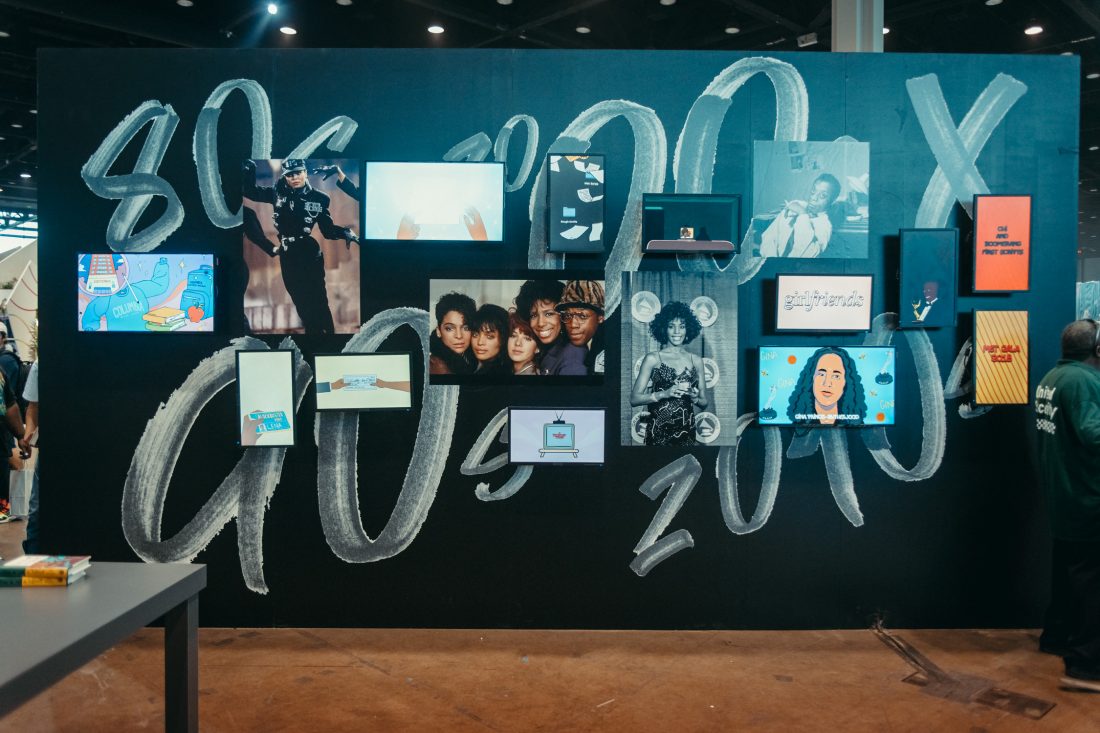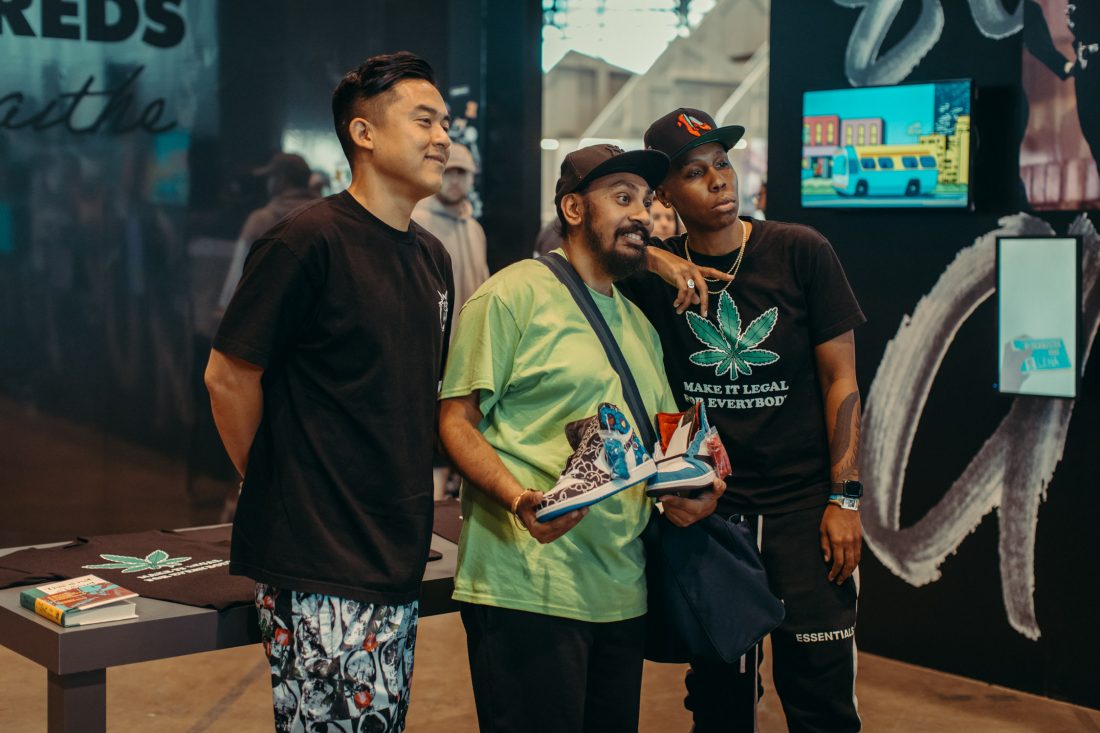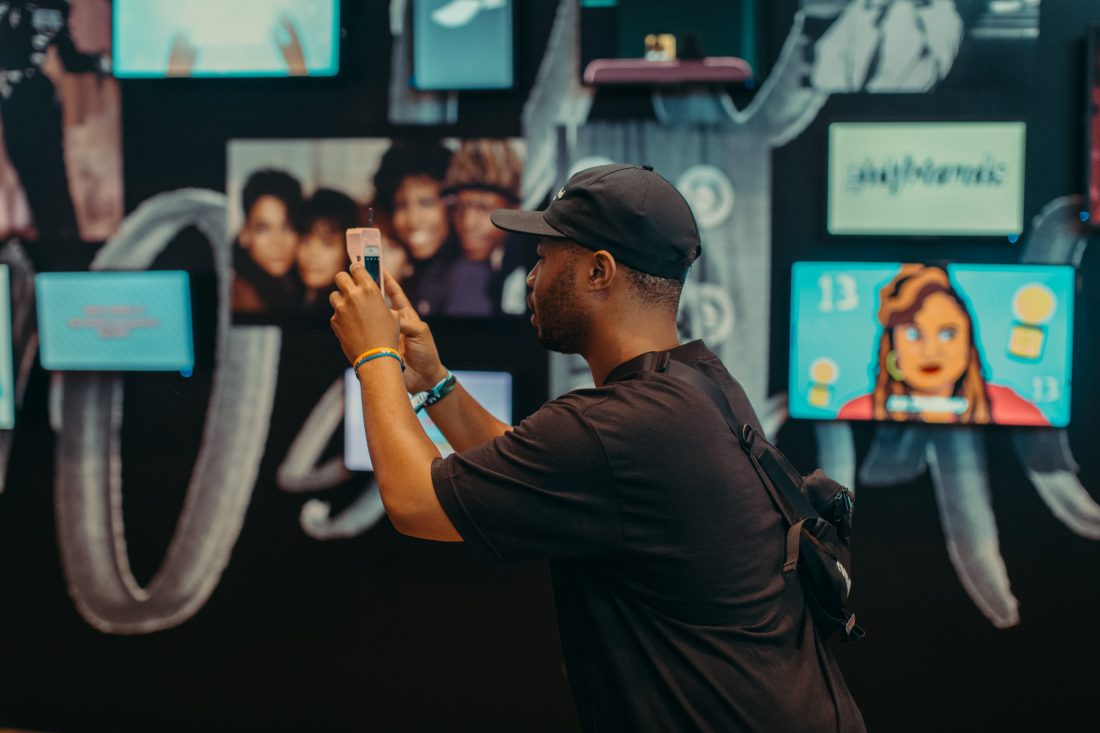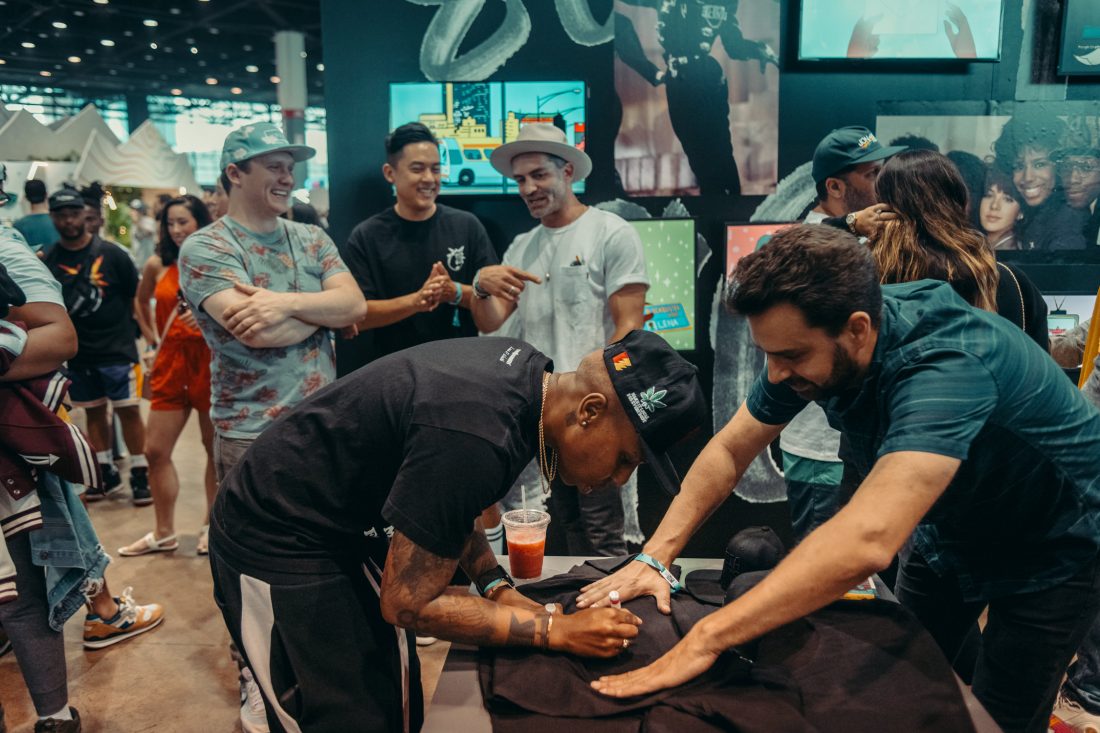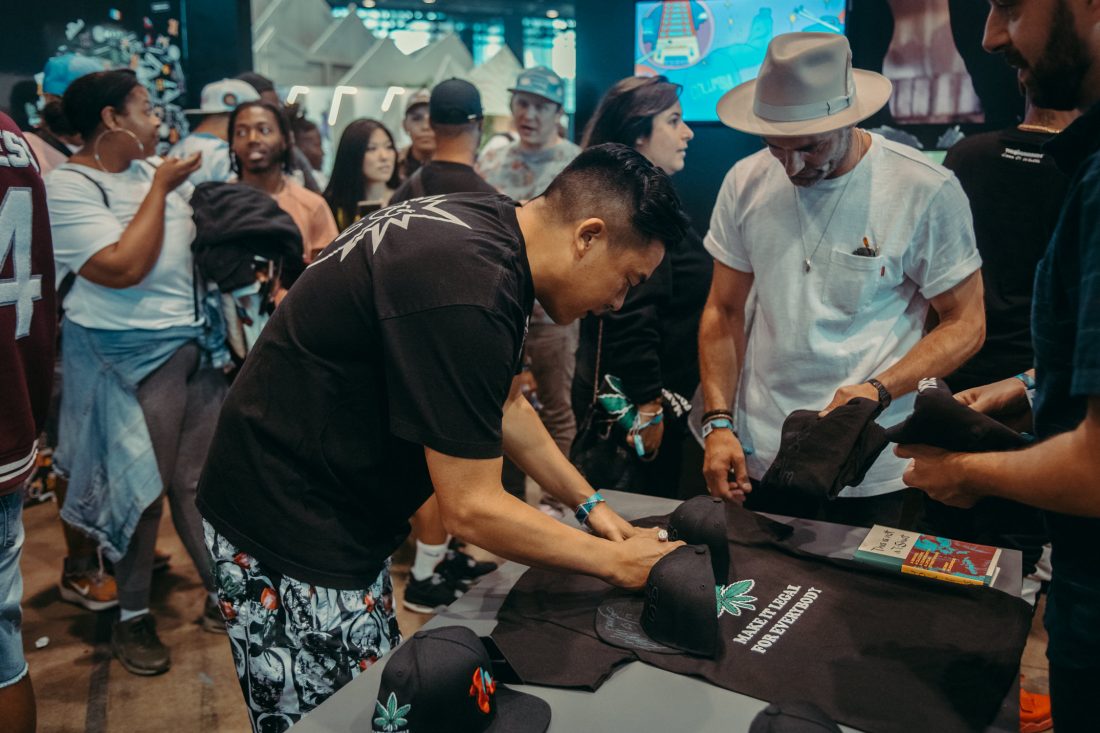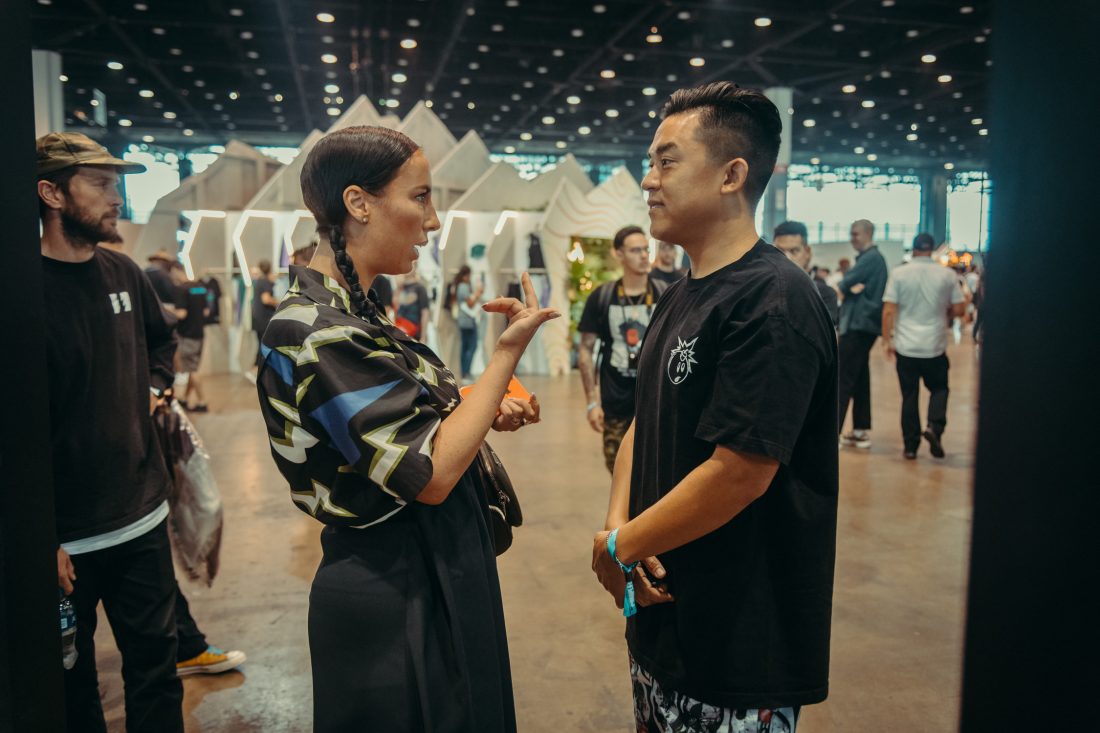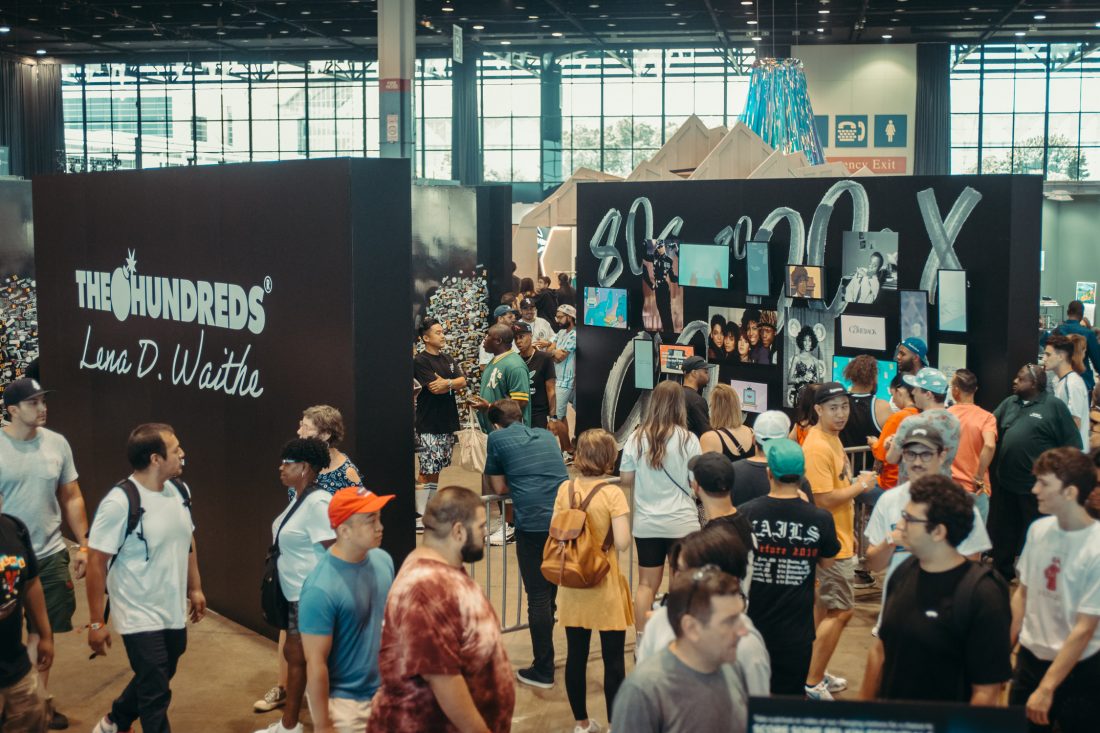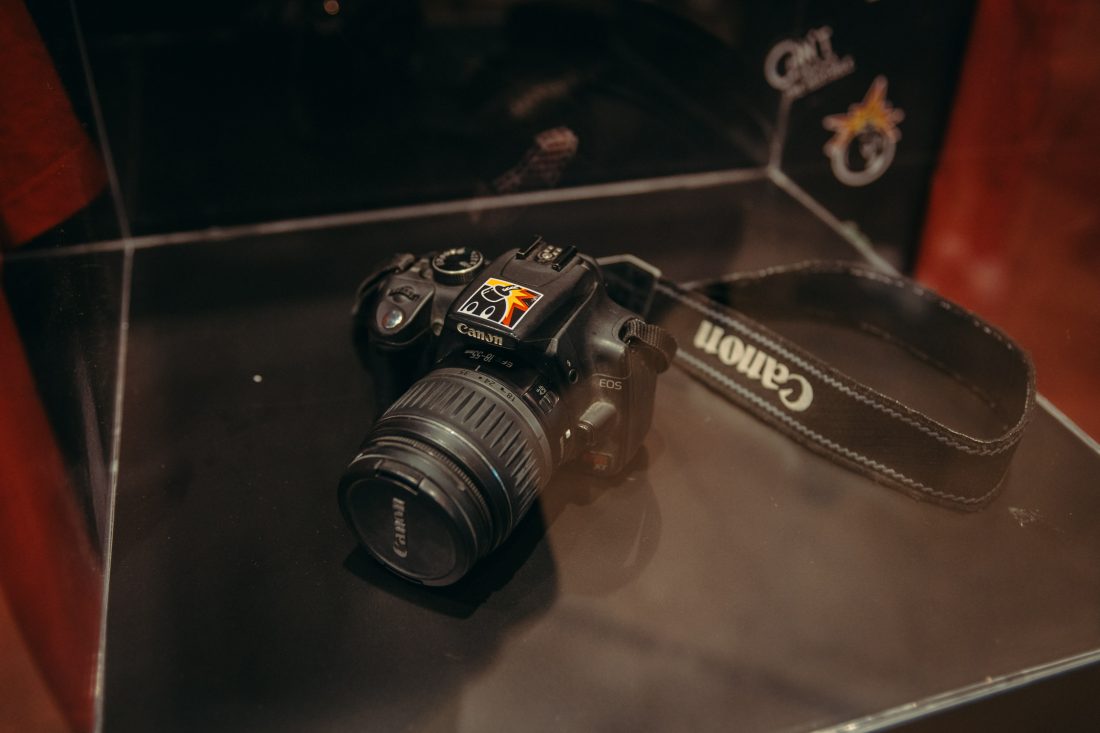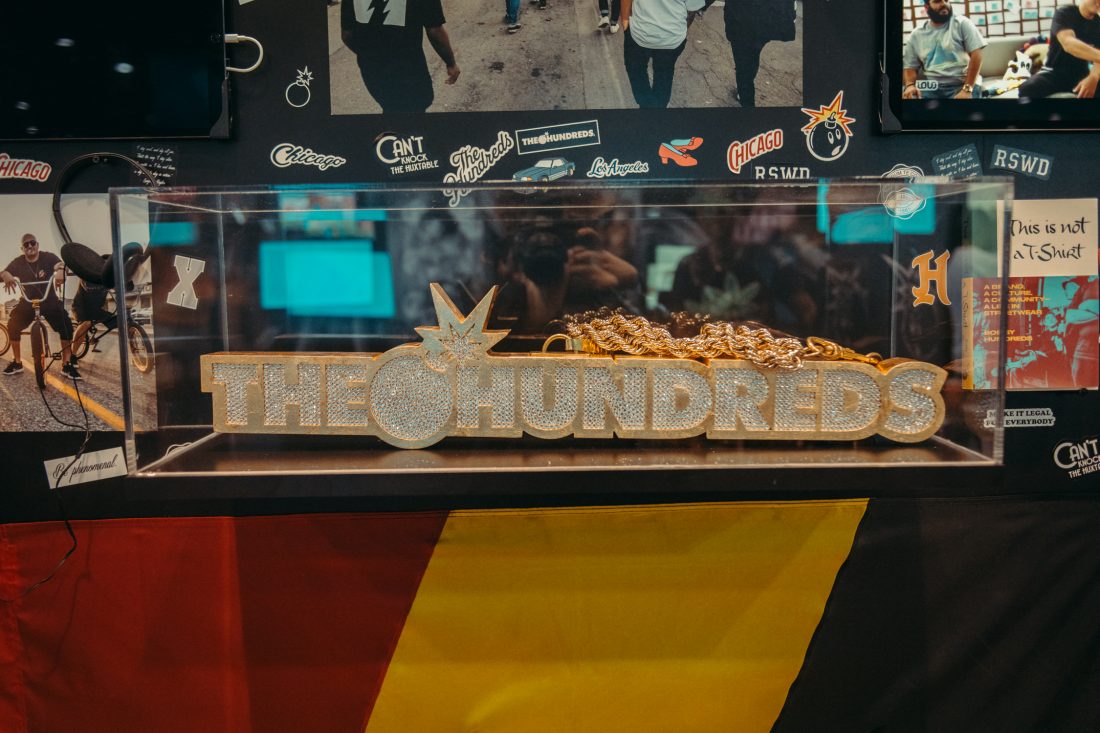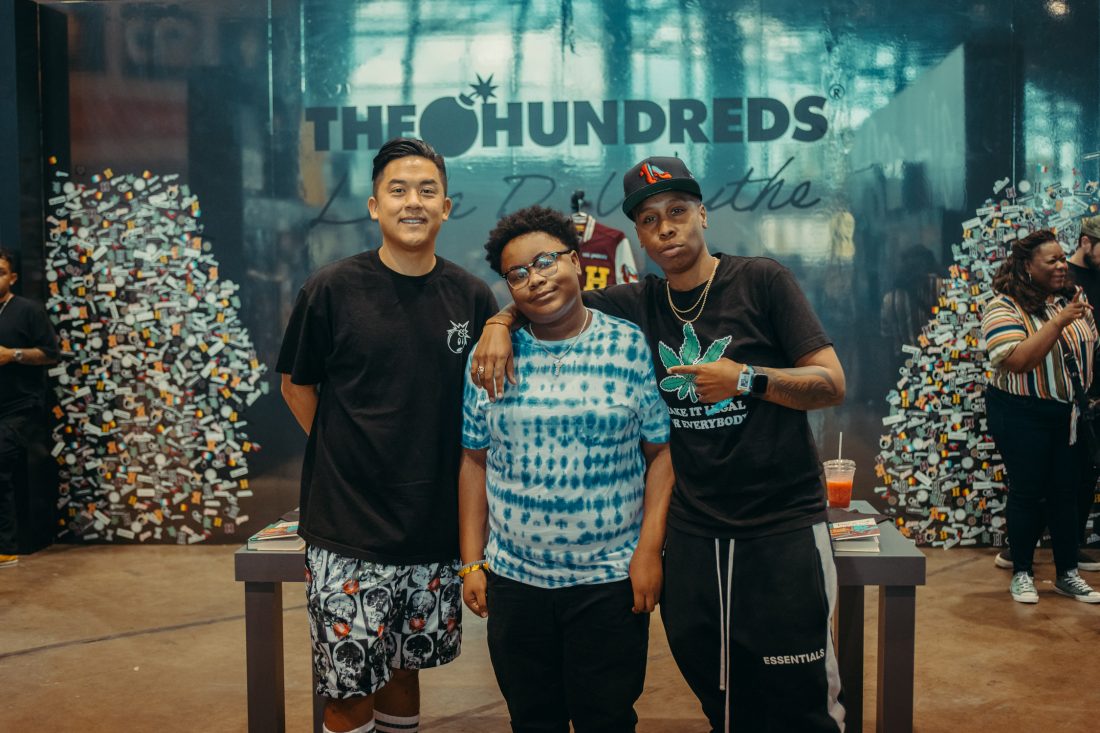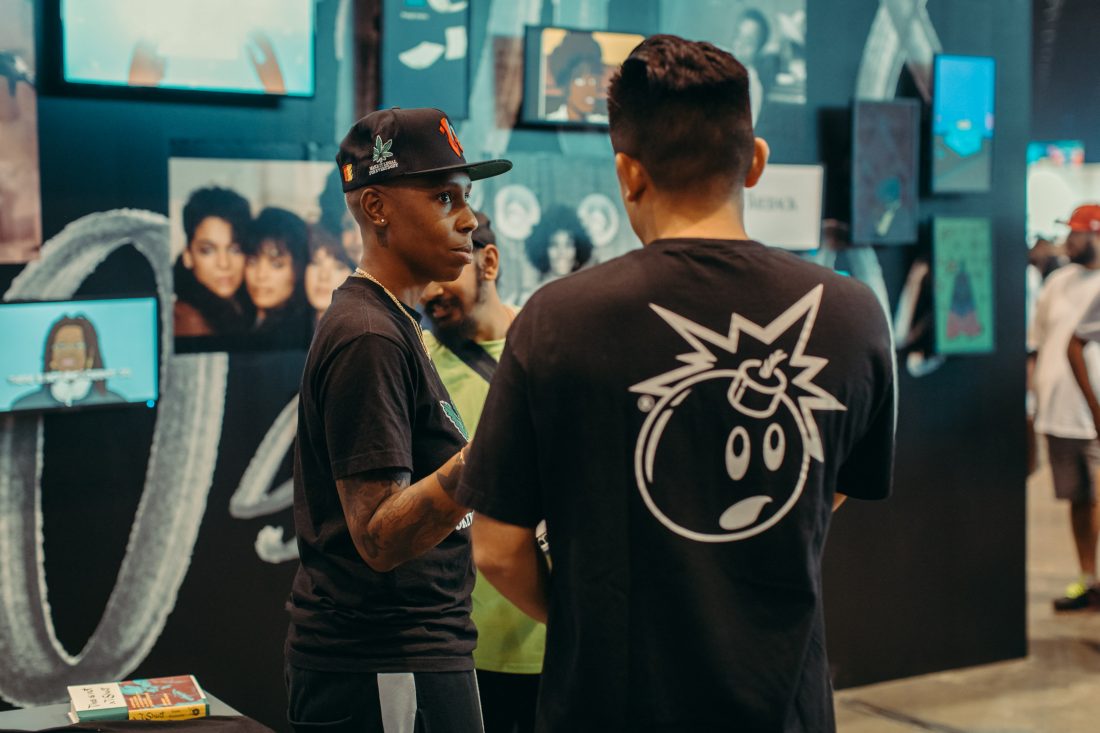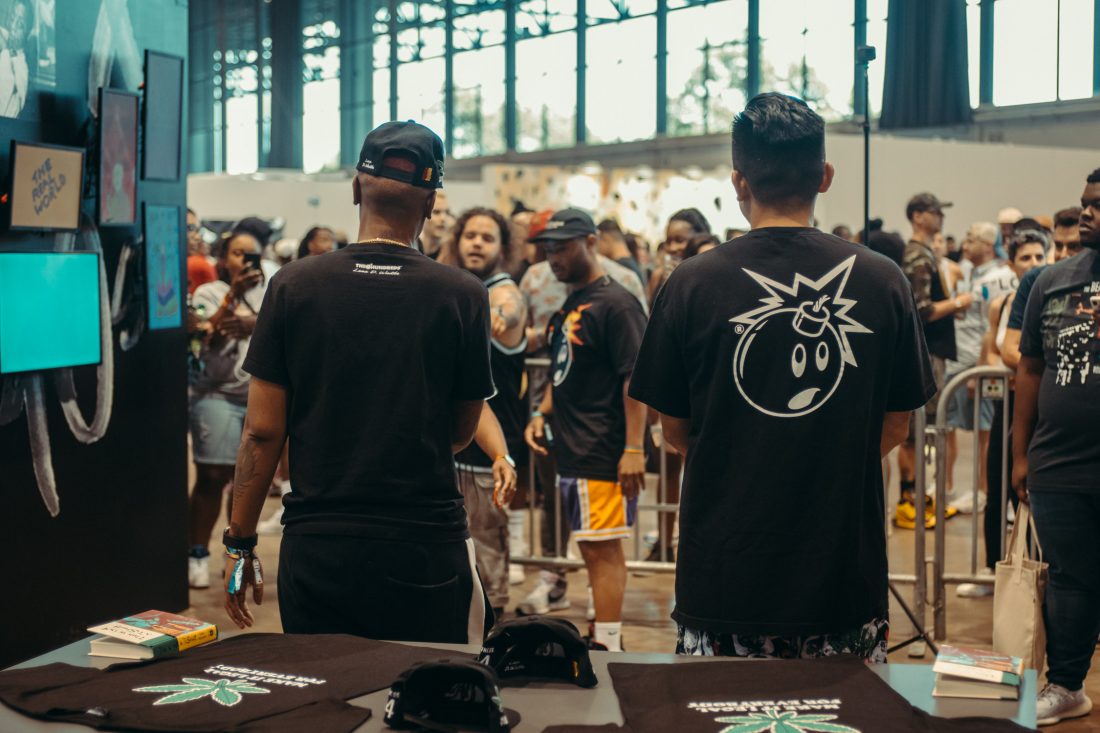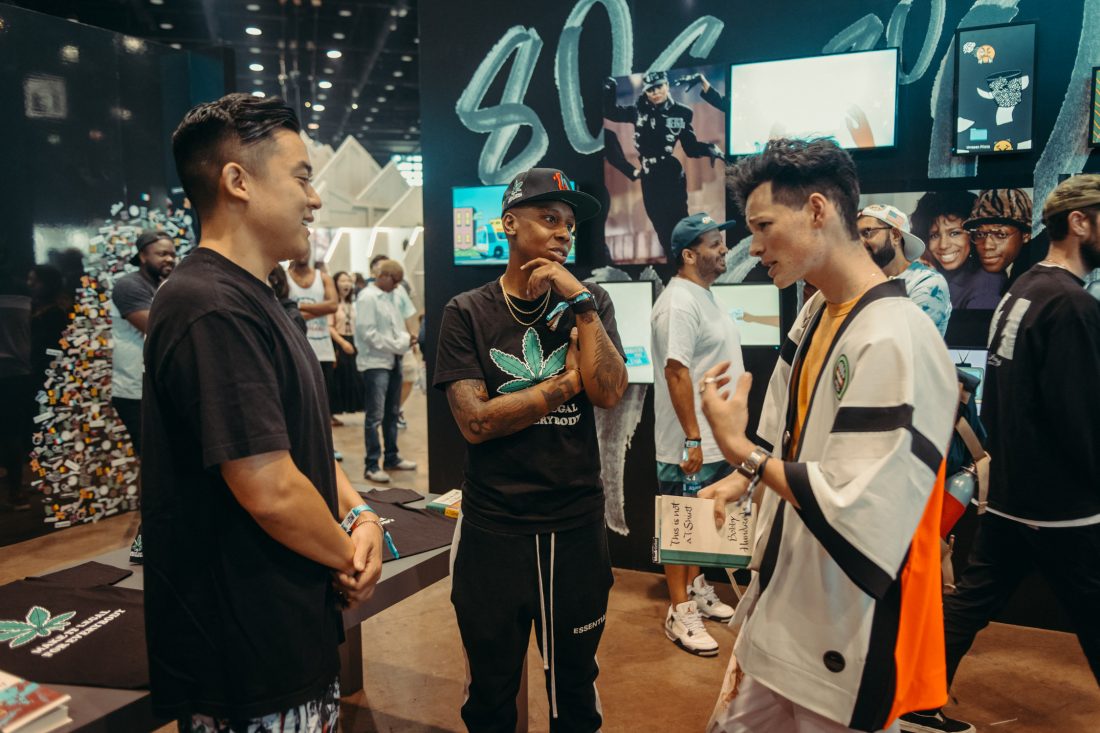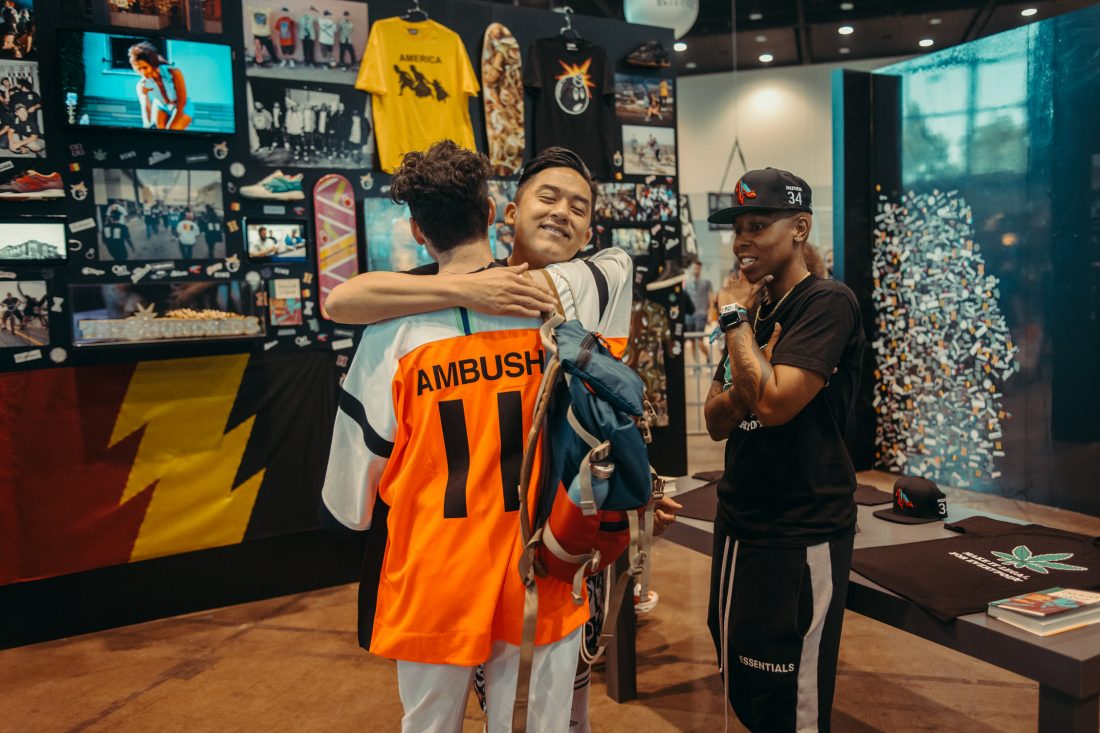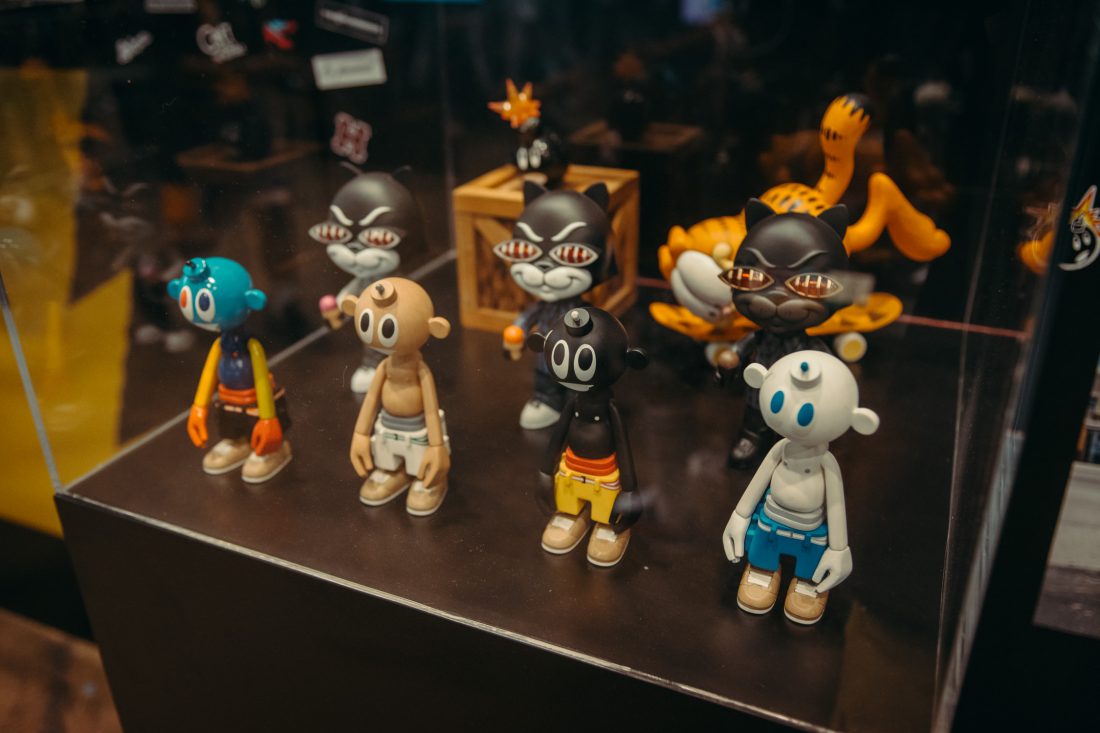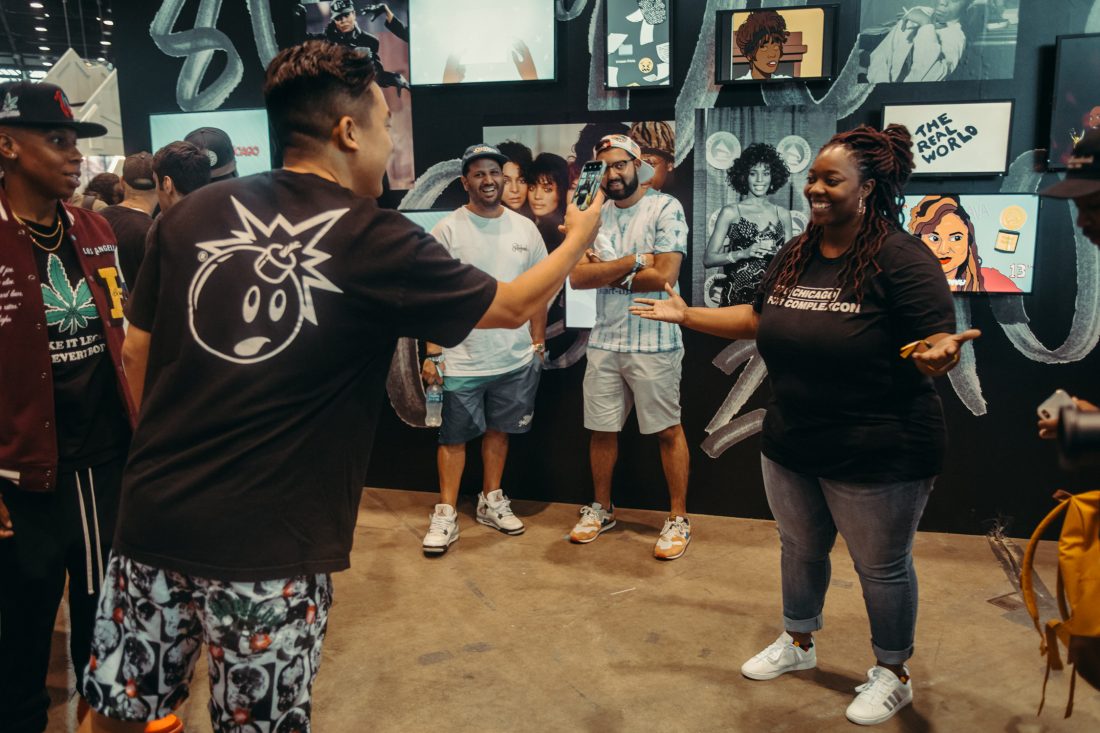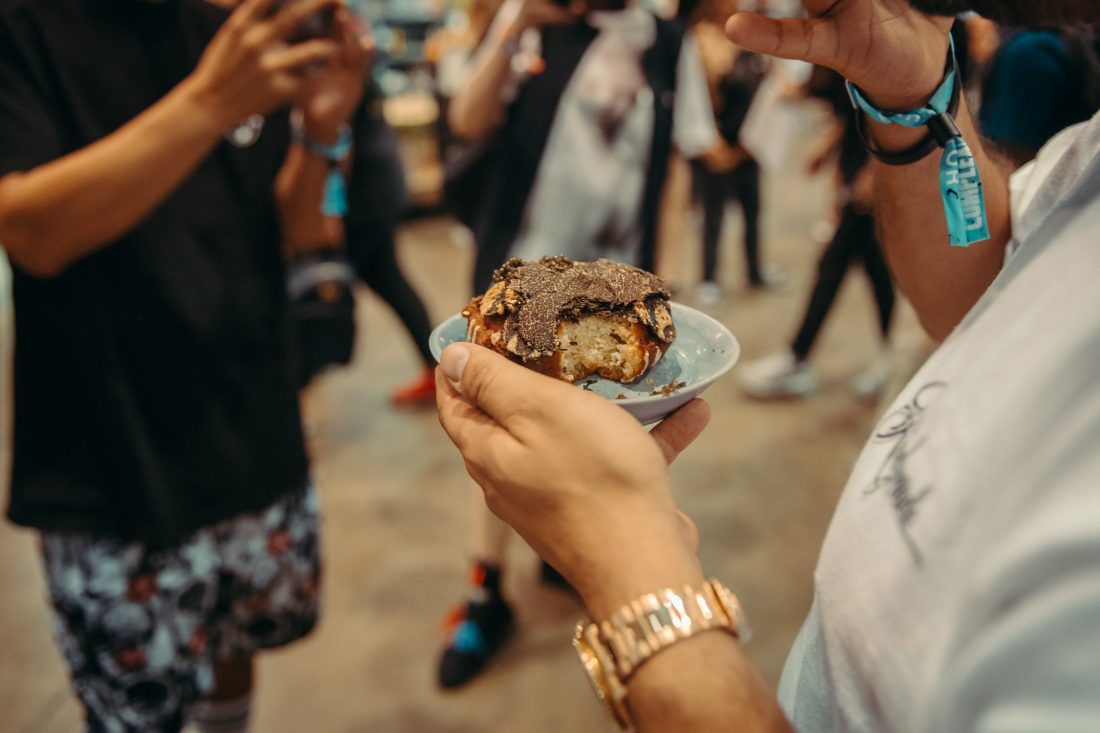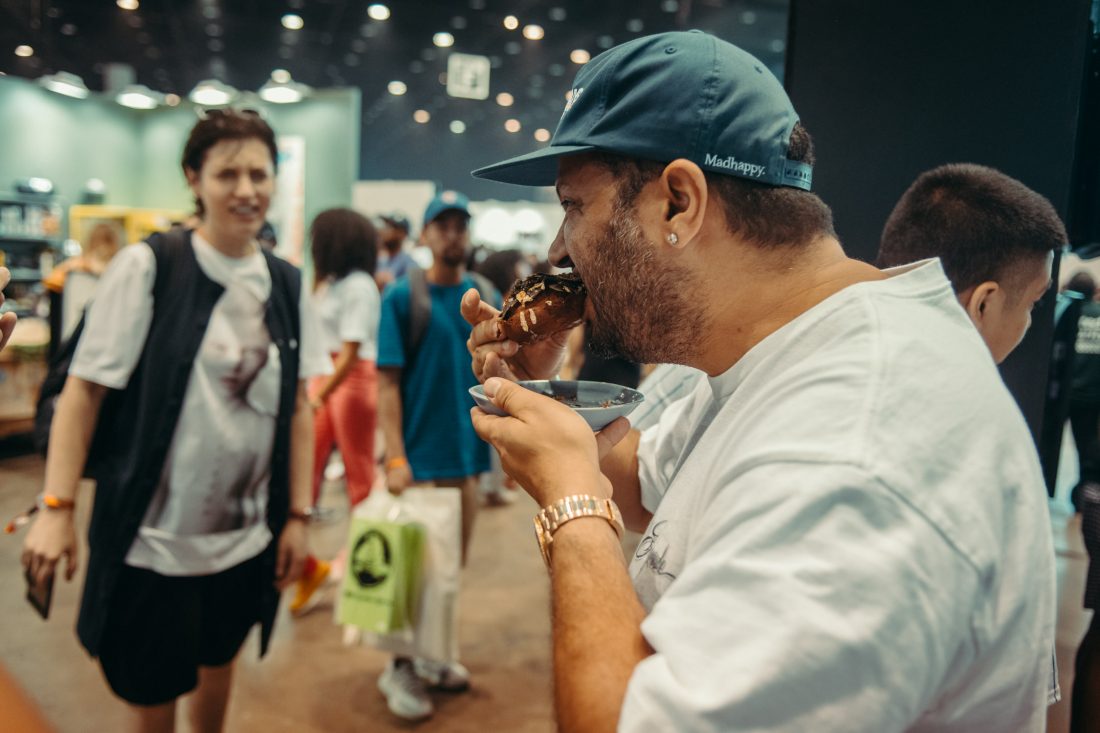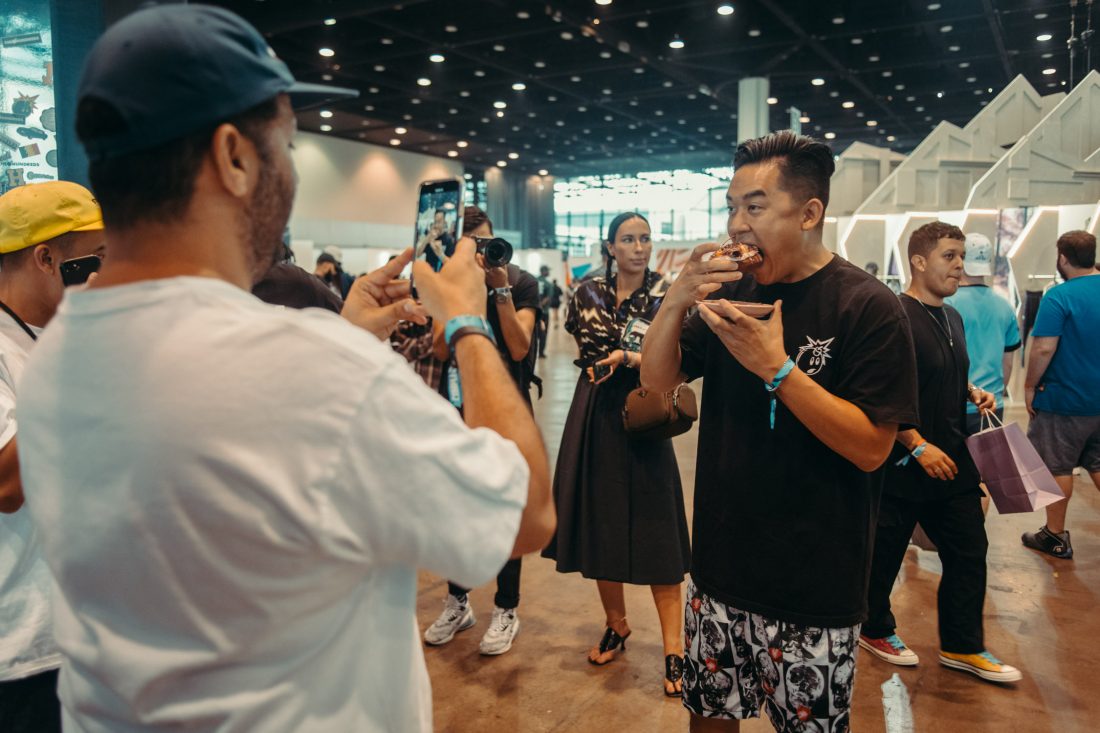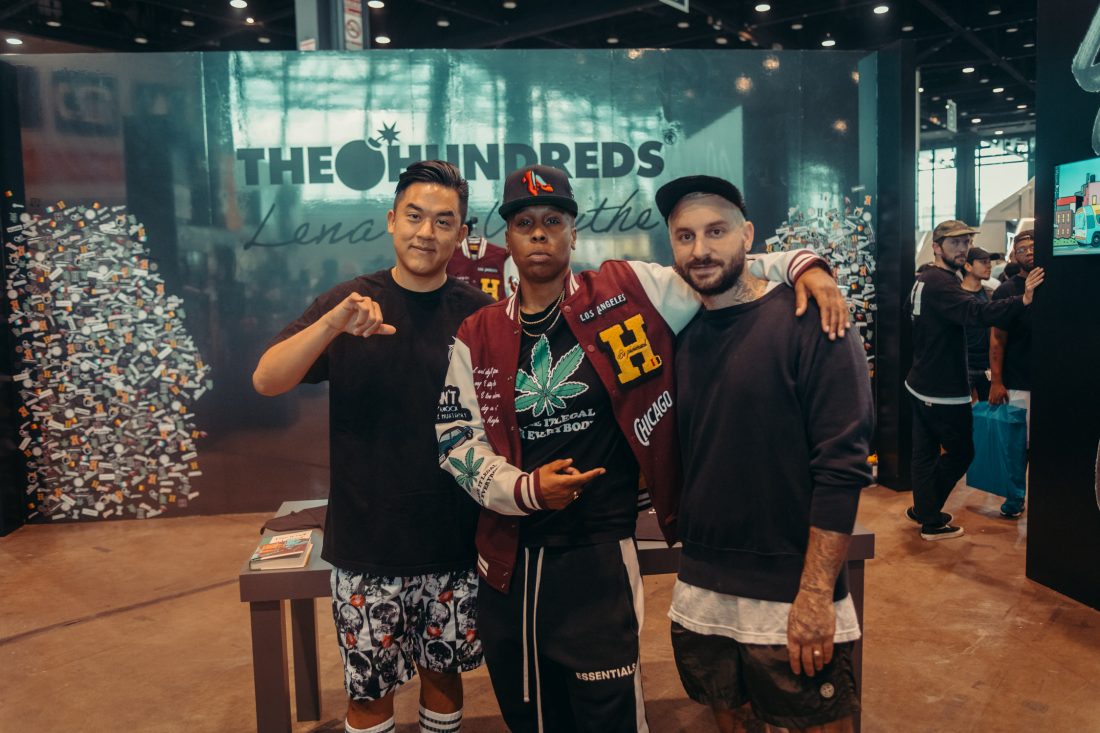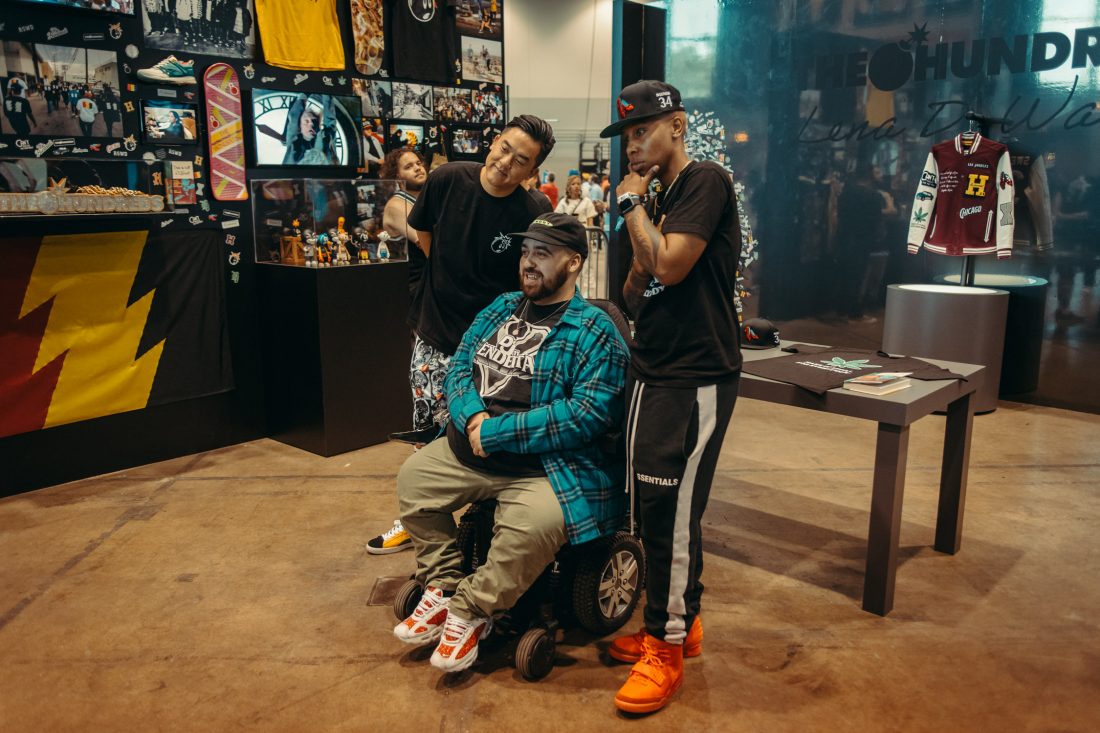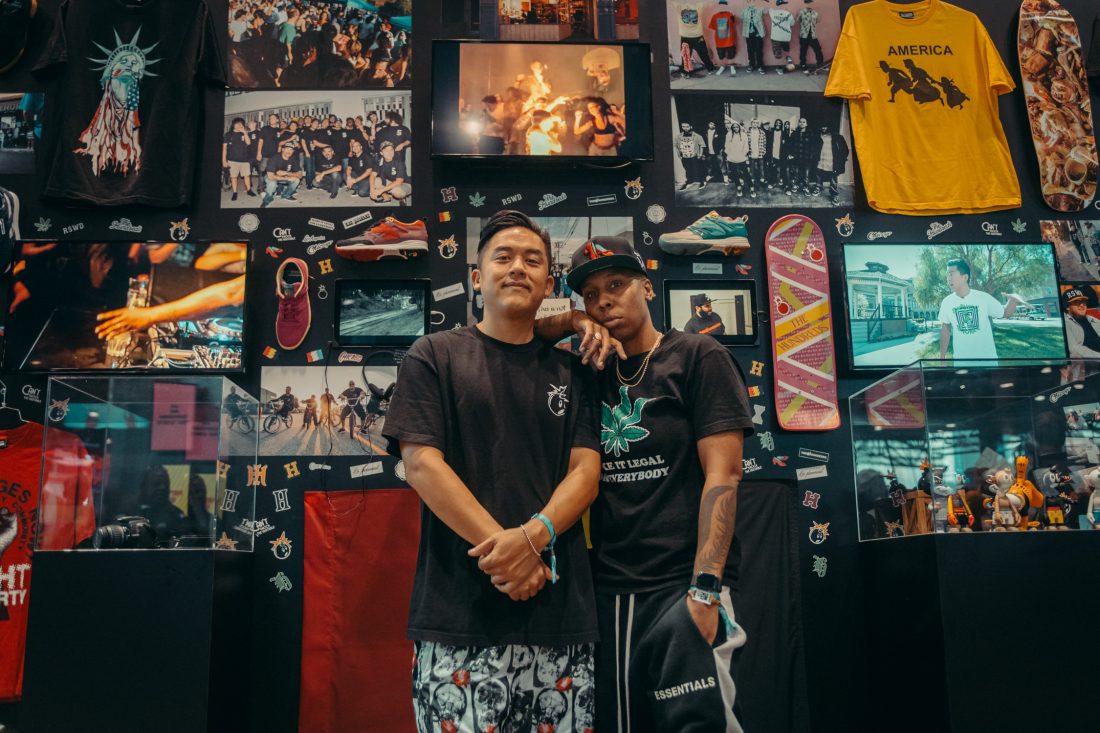 After hanging out with Lena, Bobby made his way to the Converse booth for a Q&A with Chinatown Market's Mike Cherman. The friends and collaborators answered questions for a while and met with fans before Bobby had to get back to our main booth for his book signing.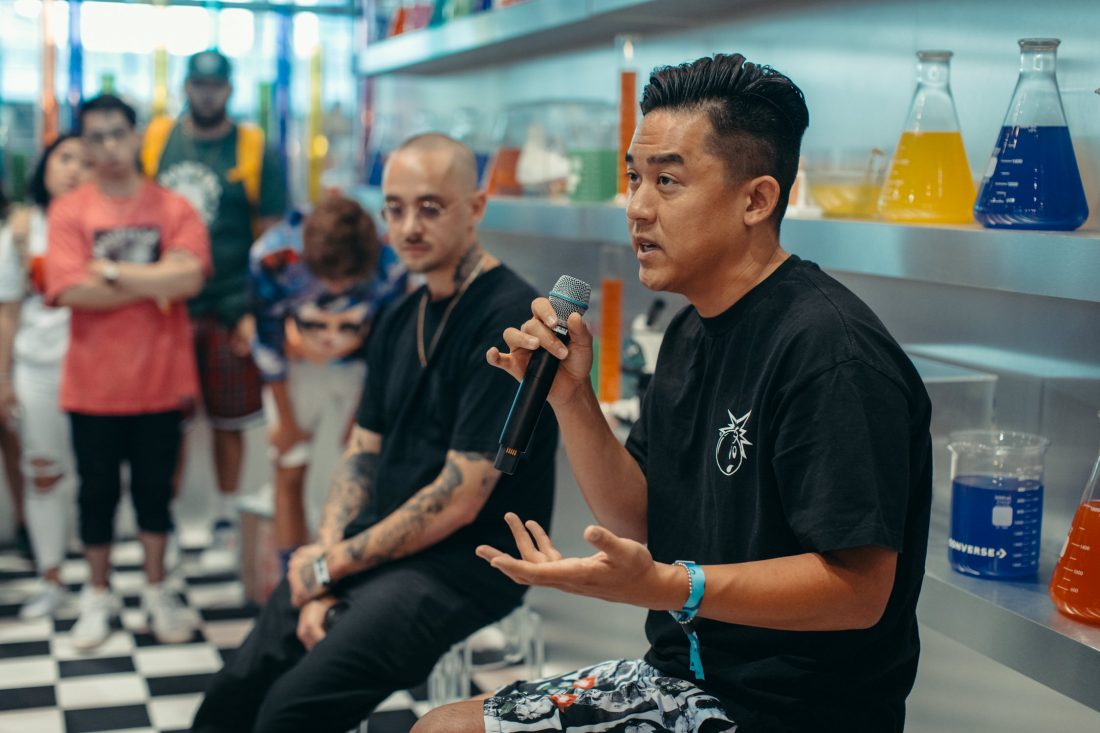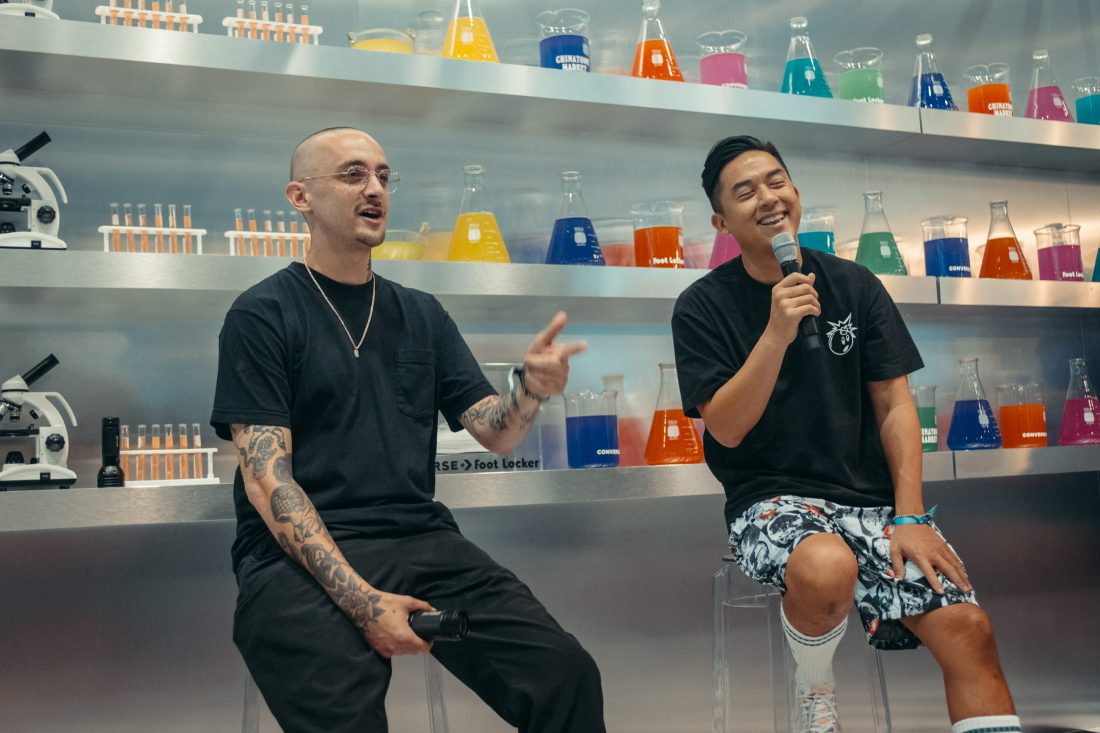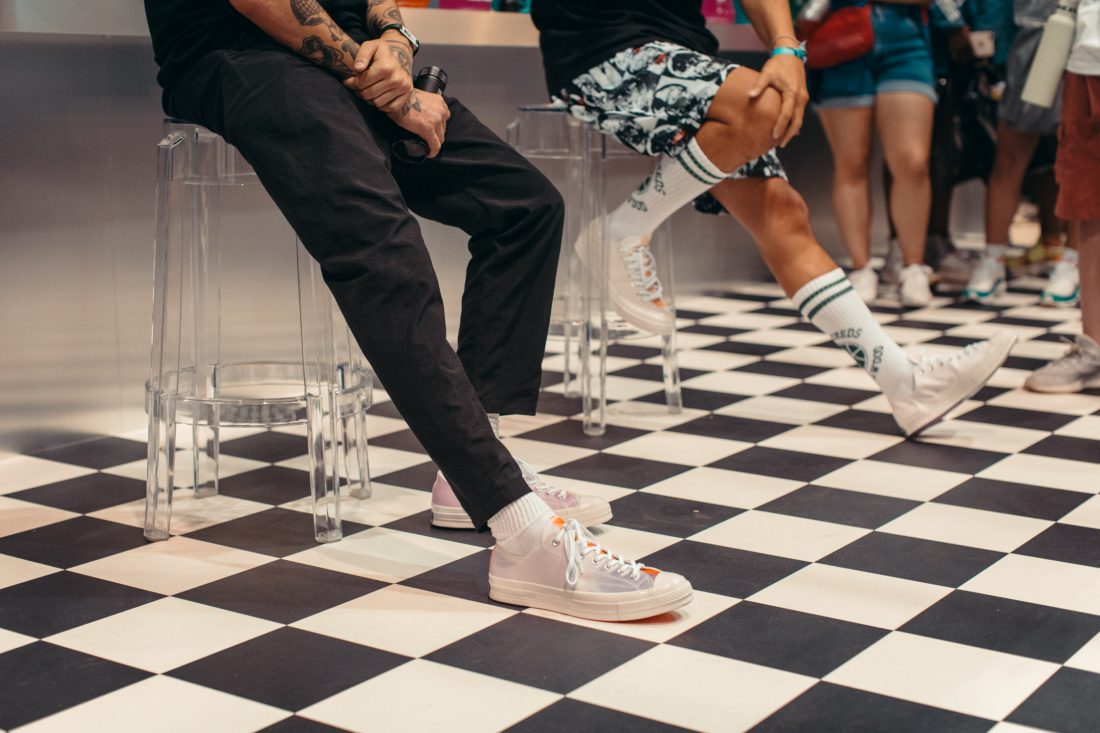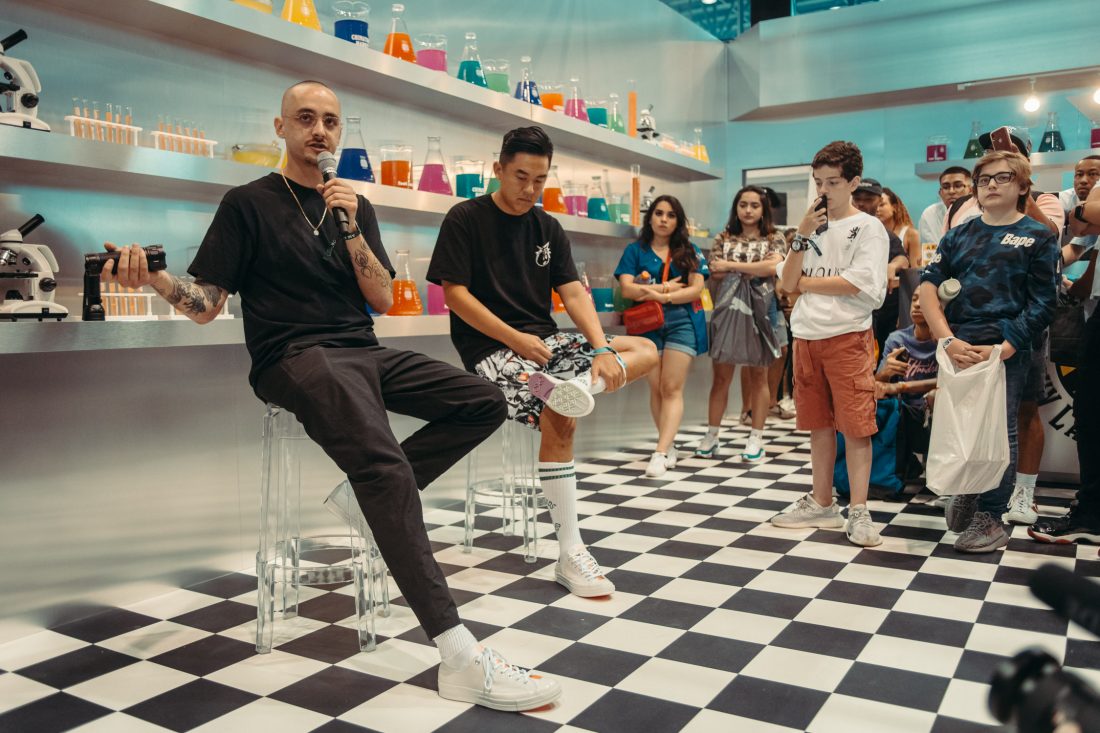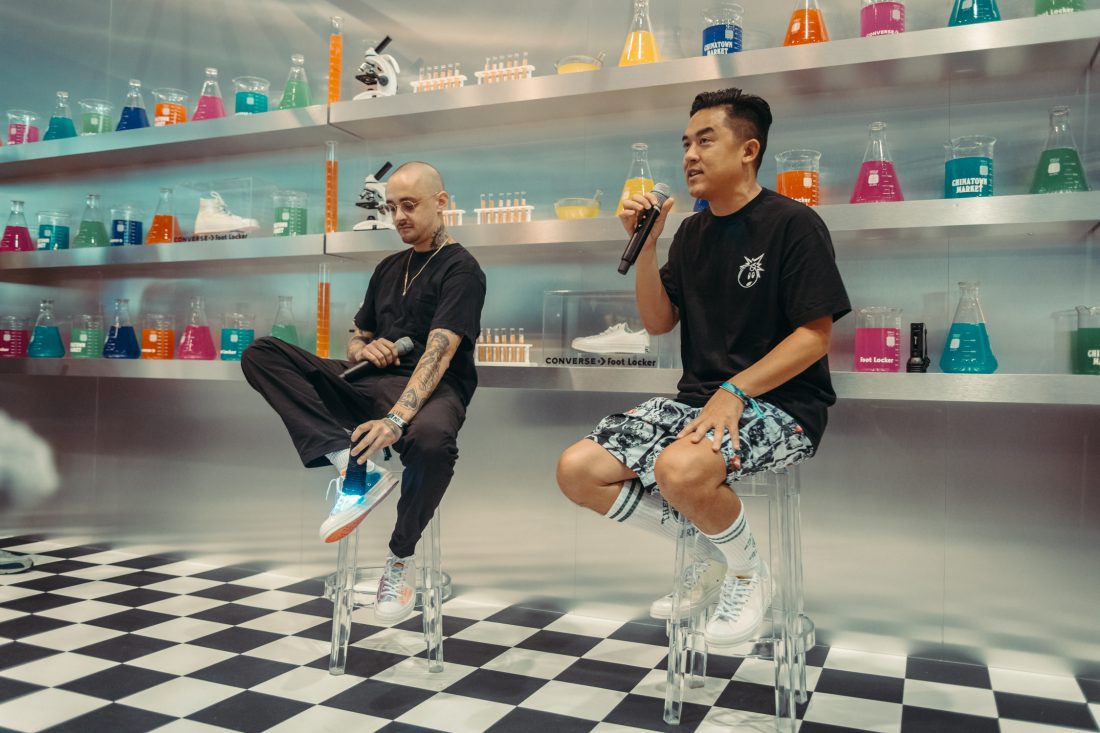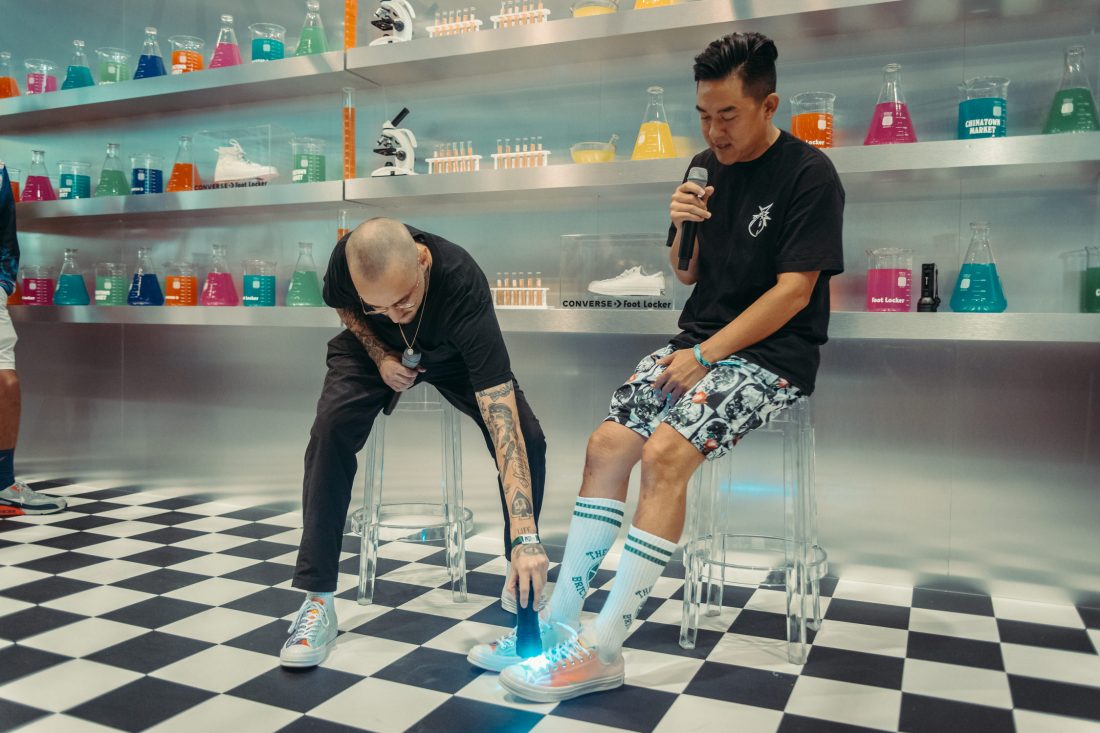 As Bobby walked back to our The Hundreds by Lena Waithe Booth for his book signing, it was hard not to see the line-up from a distance. We can't thank you all enough for how strong your pull-up game has been during this whole book tour. We knew you all loved Bobby like we love Bobby and we knew how powerful his story is, but it's still so powerful to see the massive turnouts in each city we've visited. Stay tuned for a whole new set of This Is Not a T-Shirt Tour dates very soon.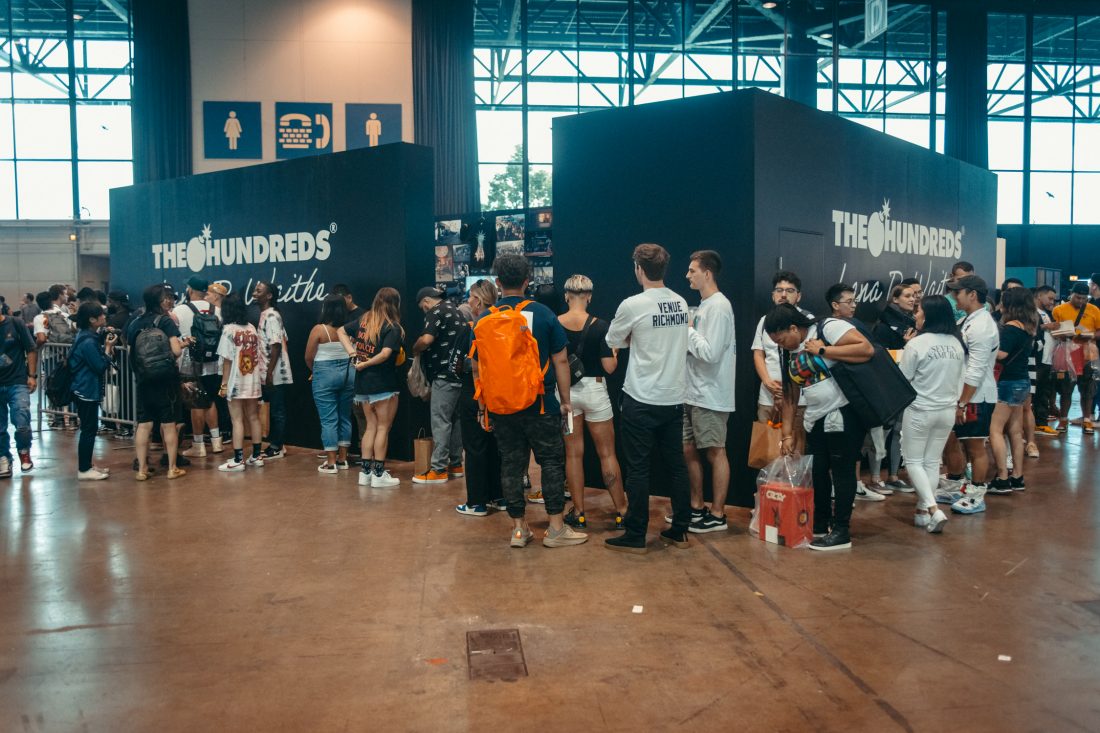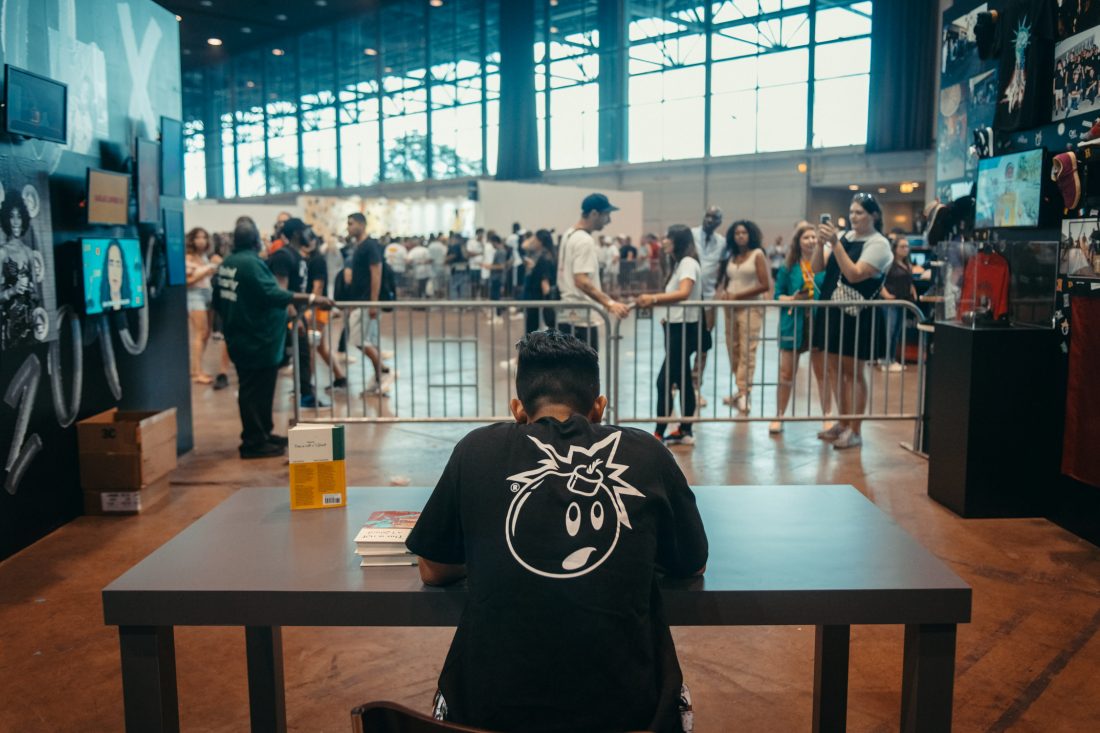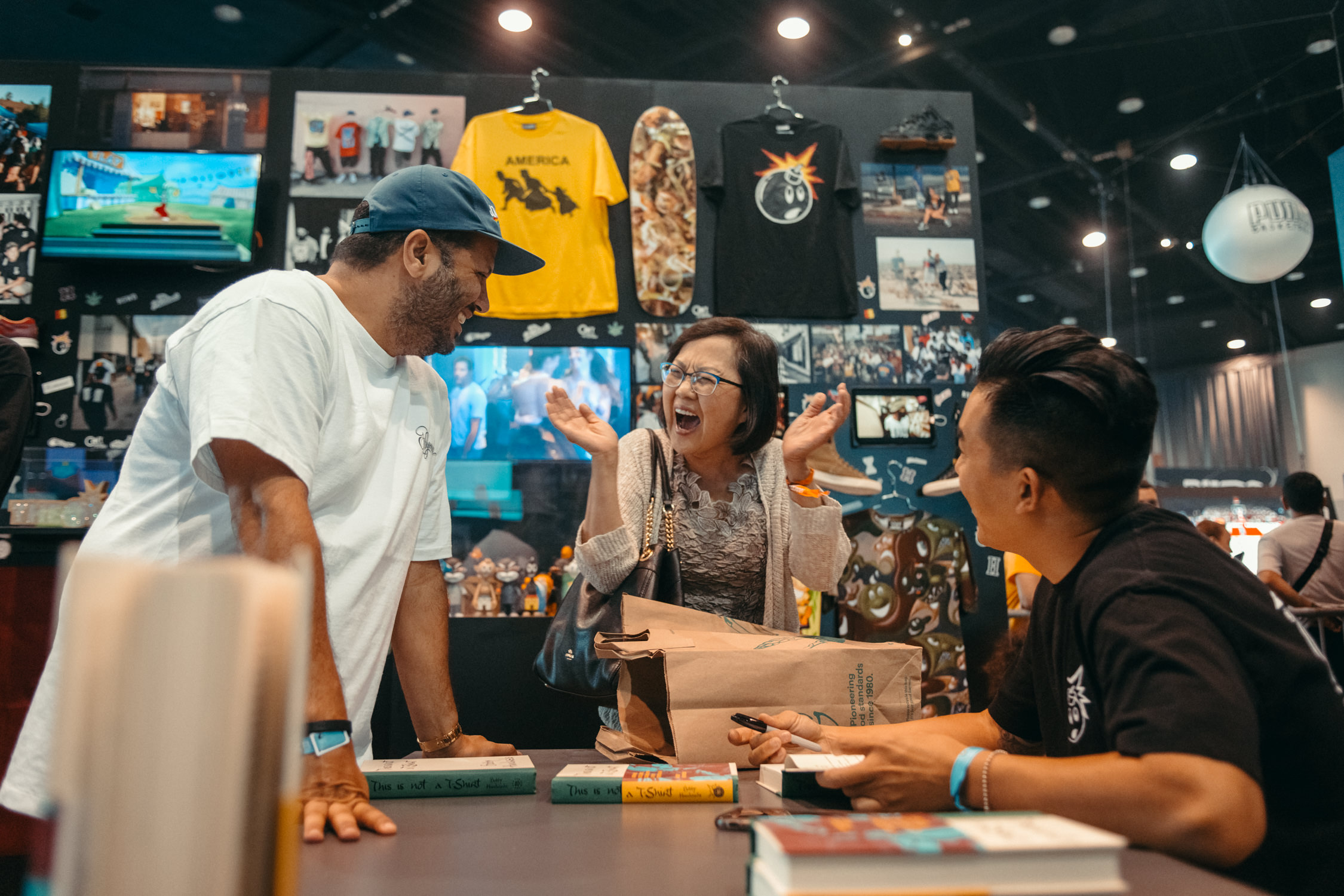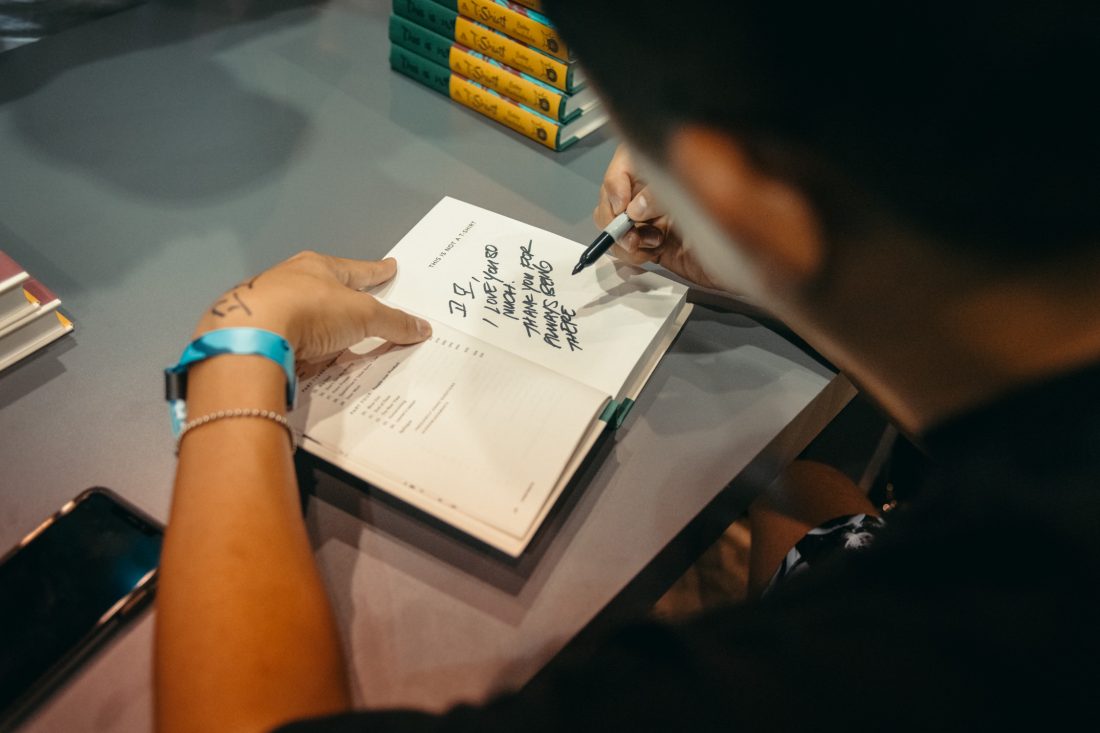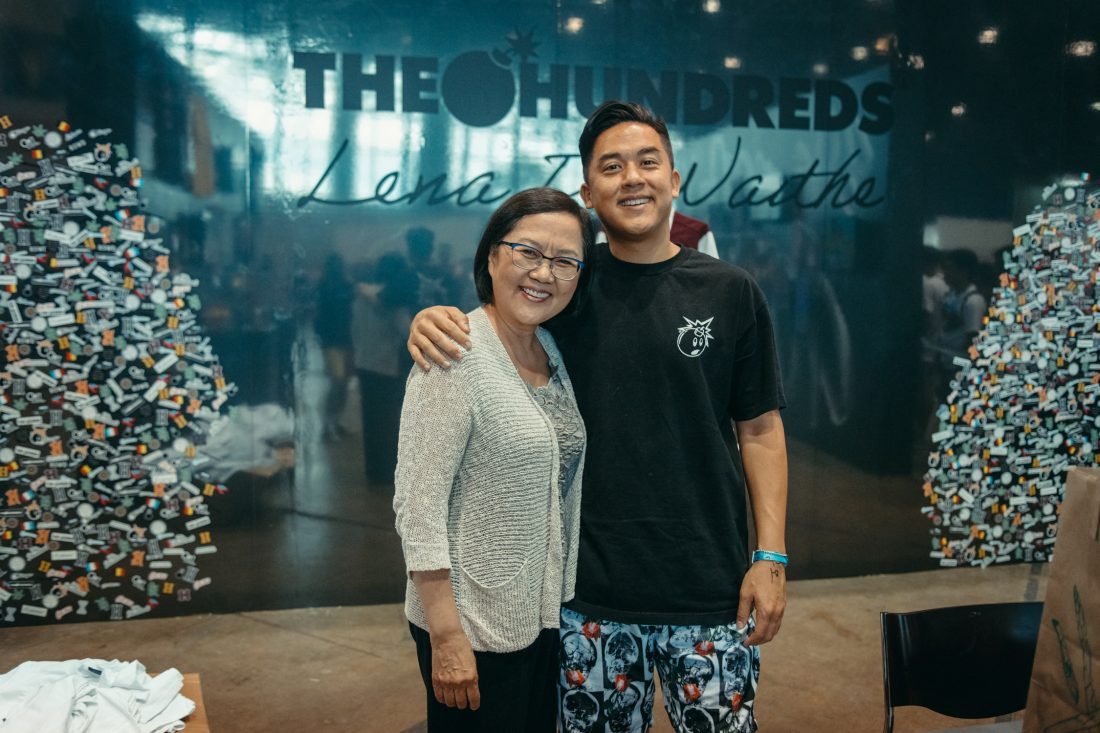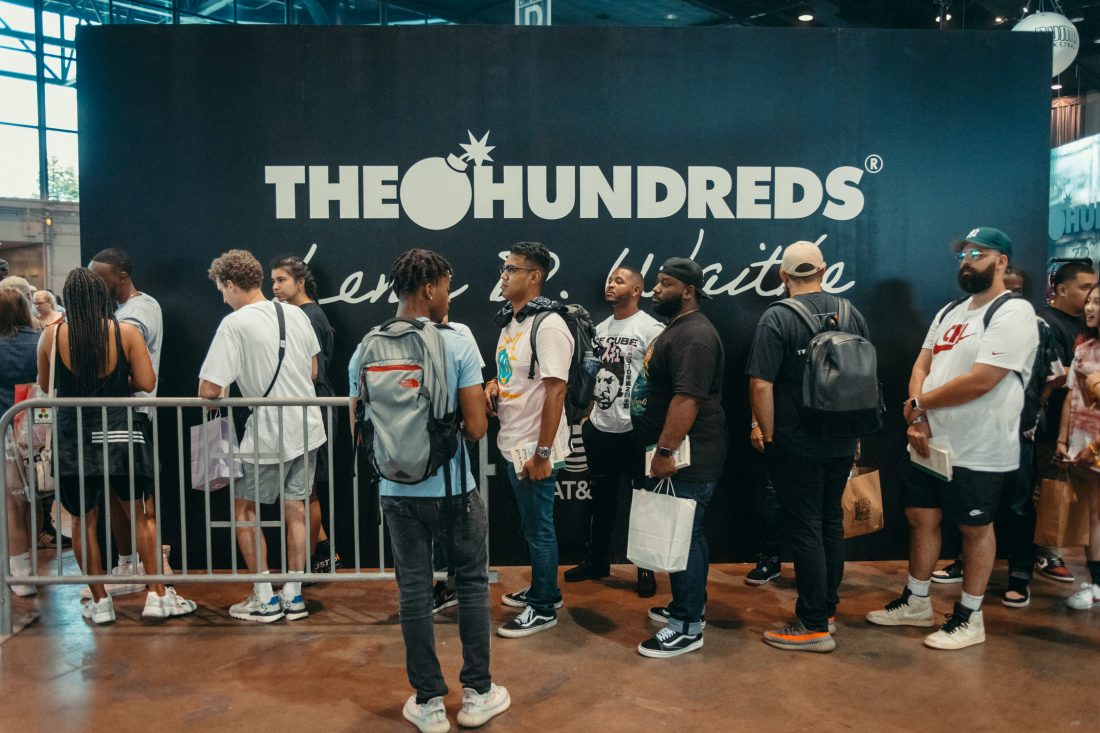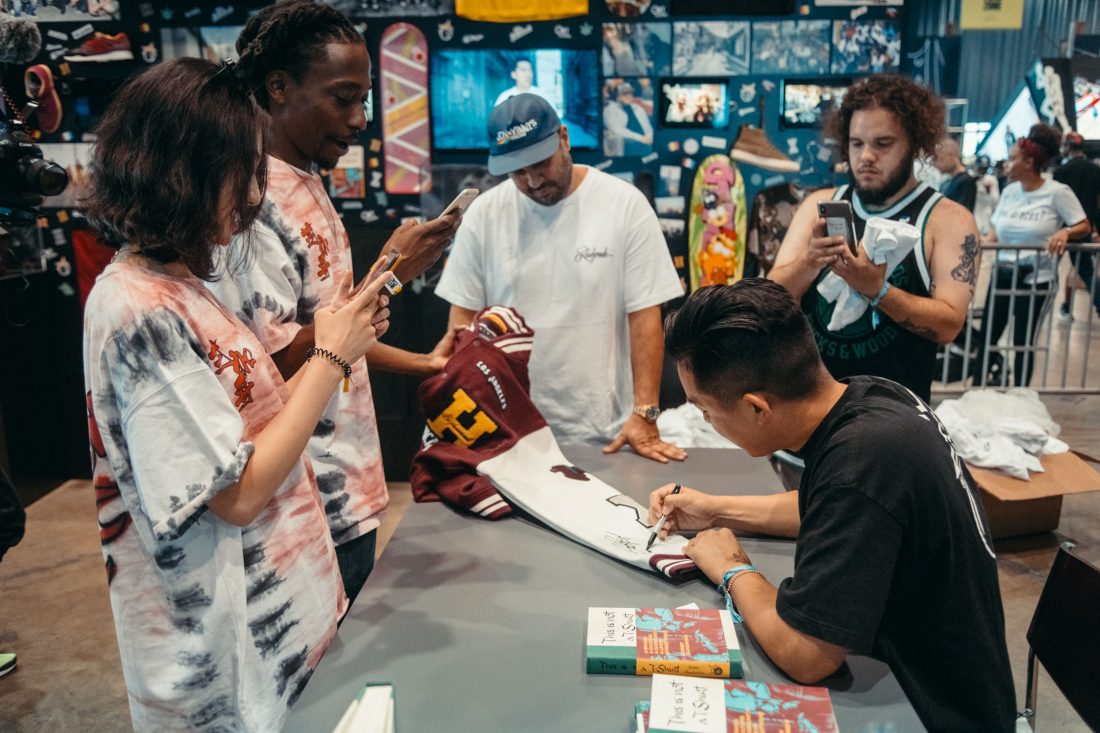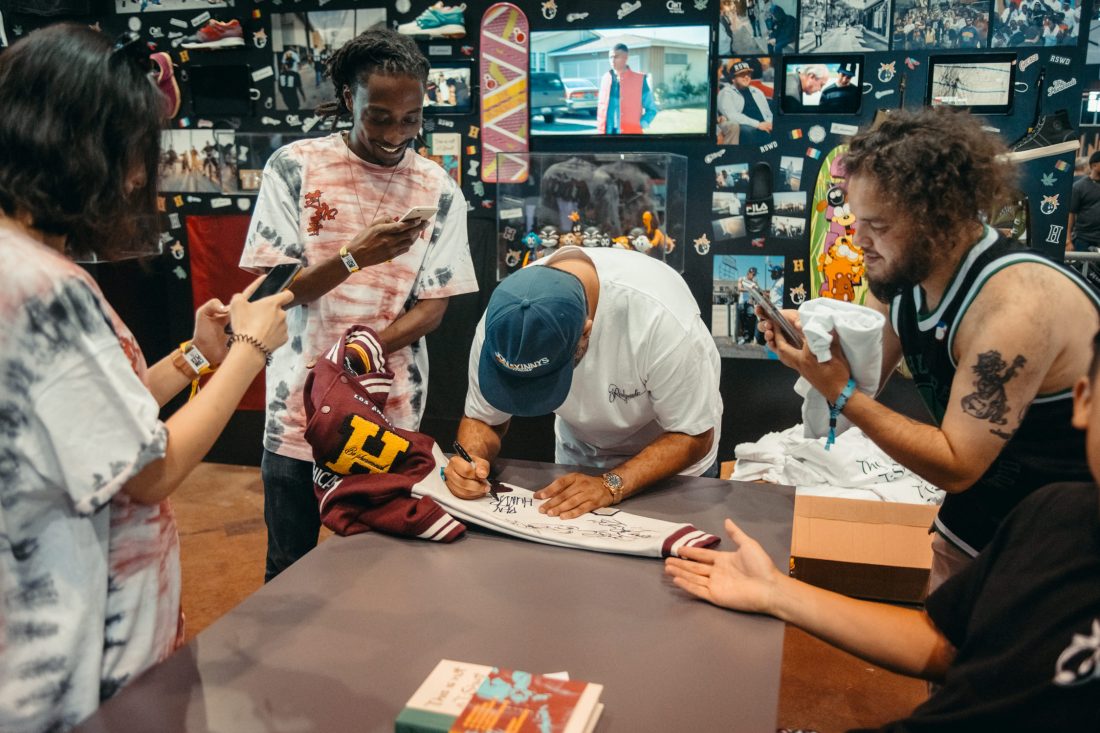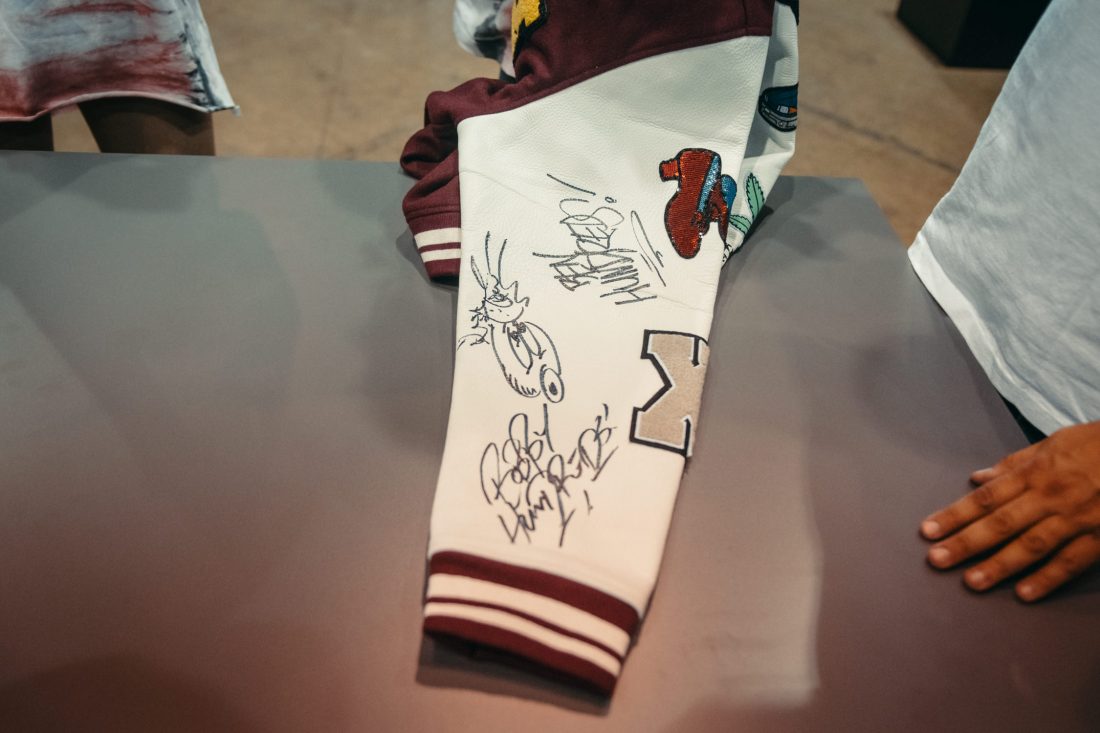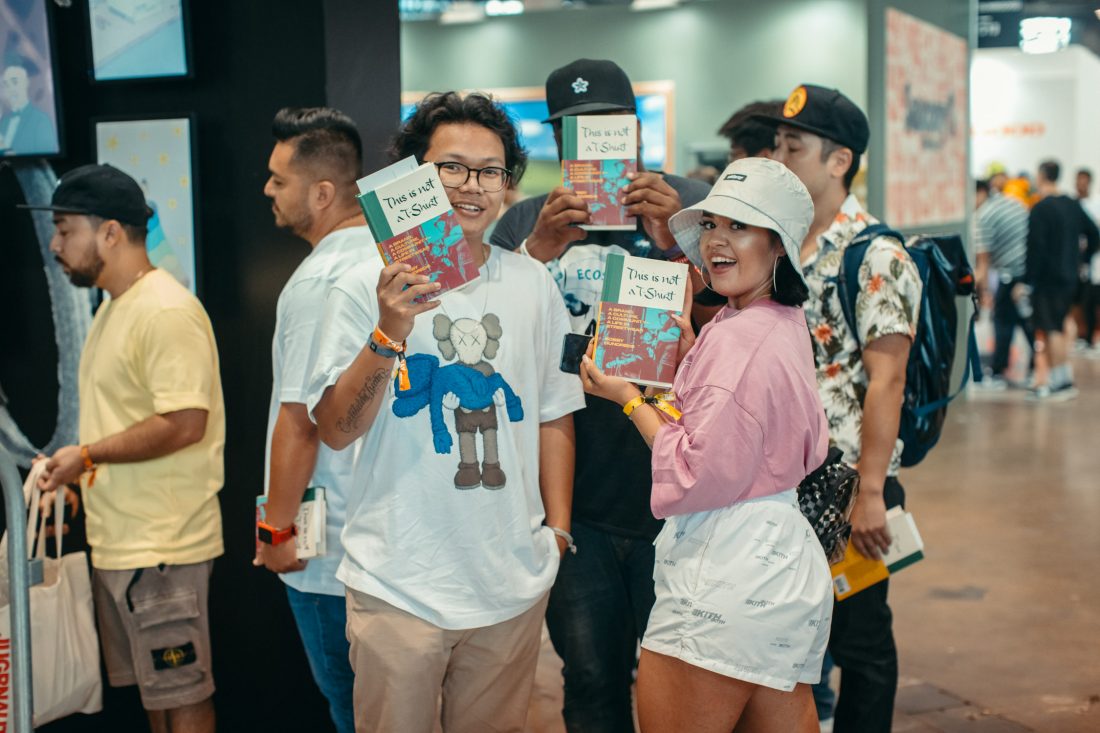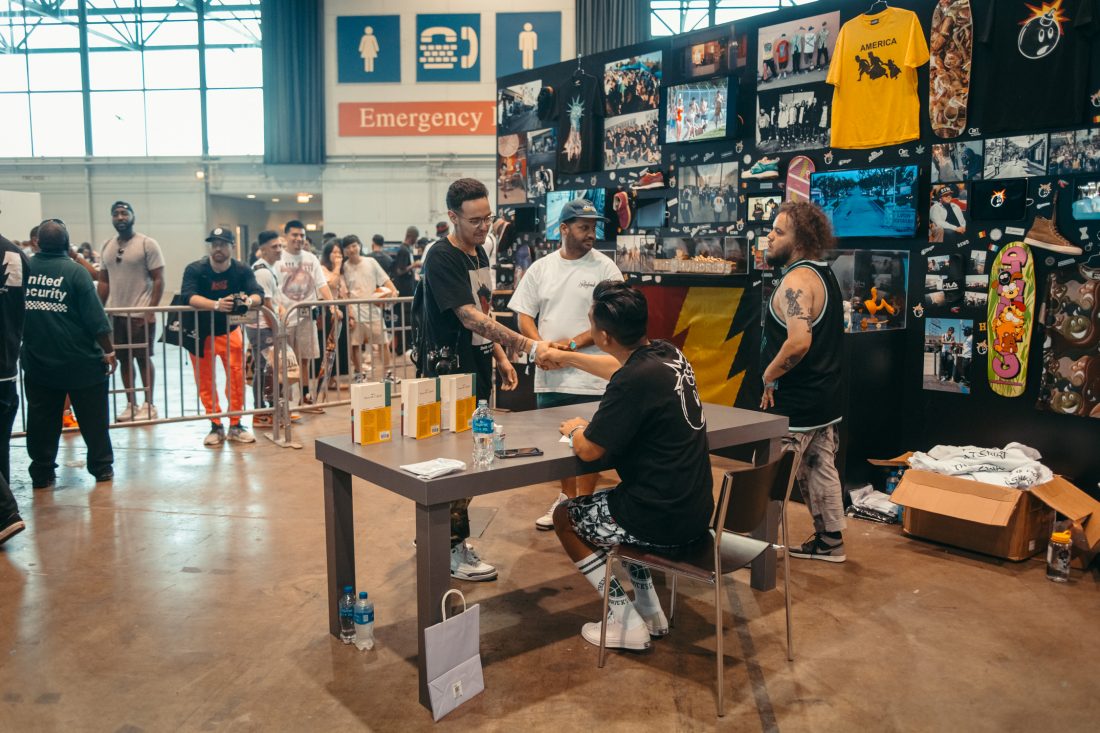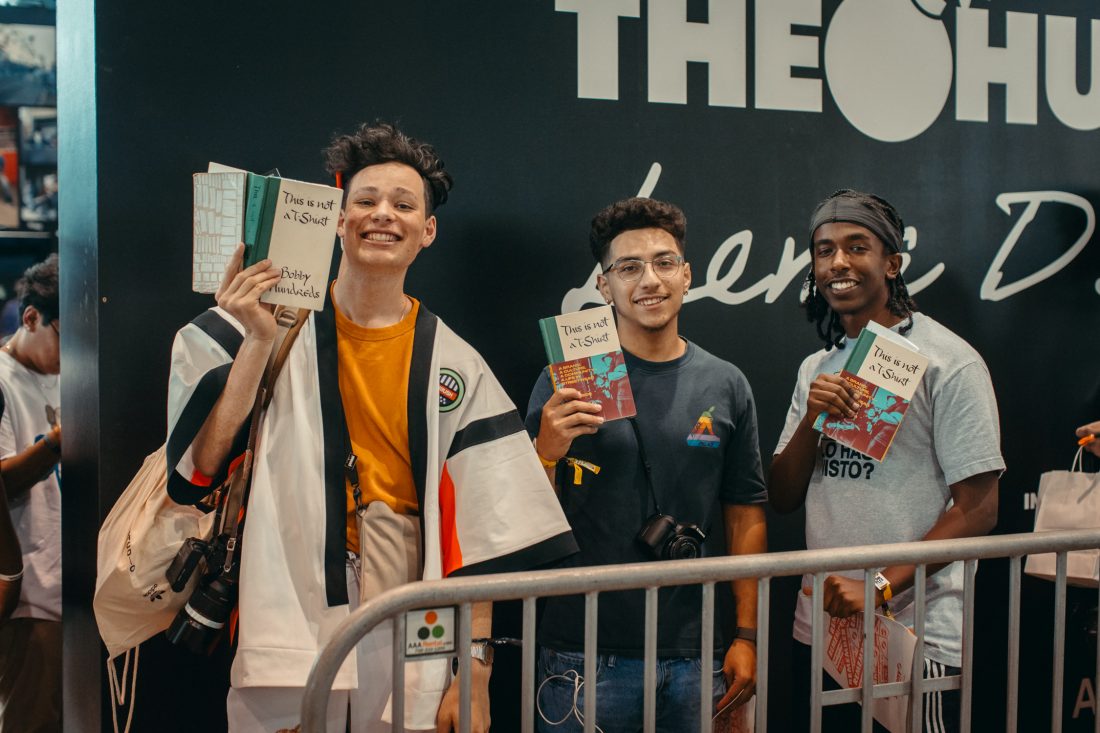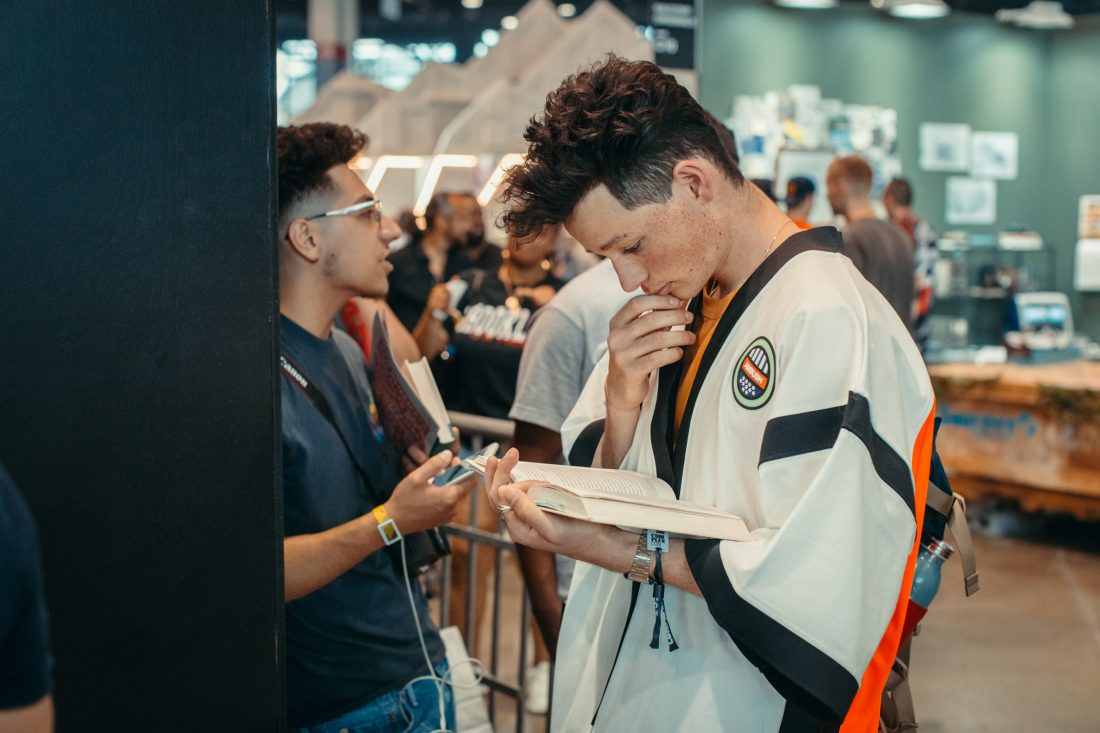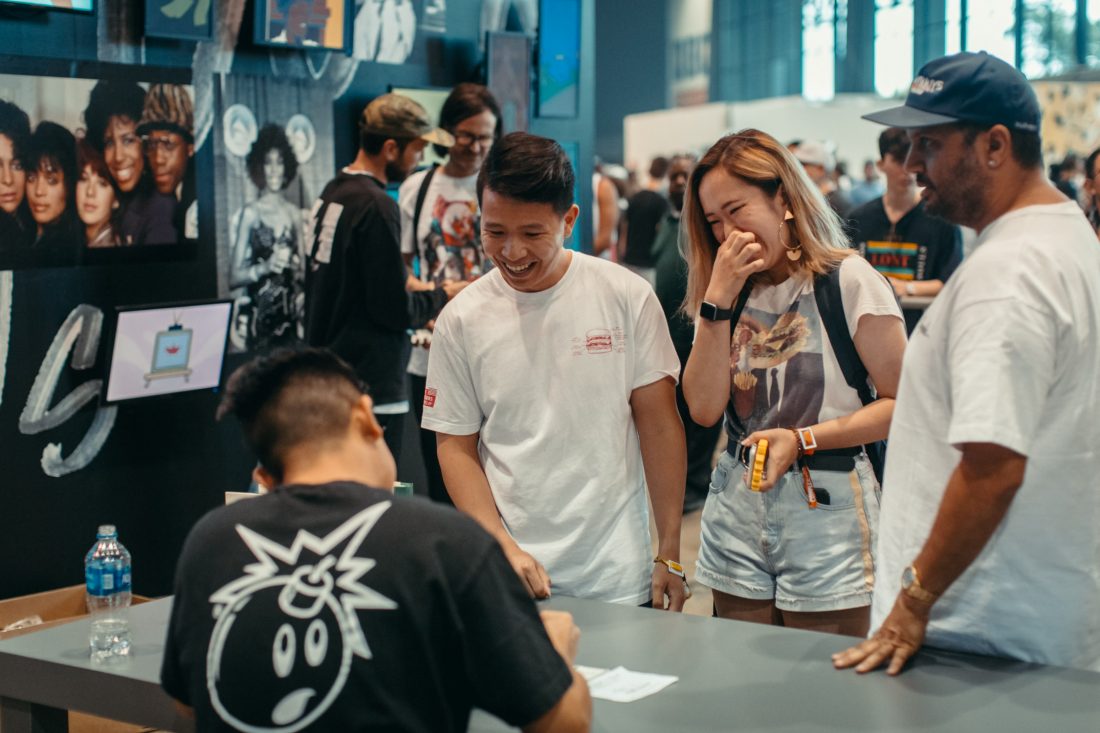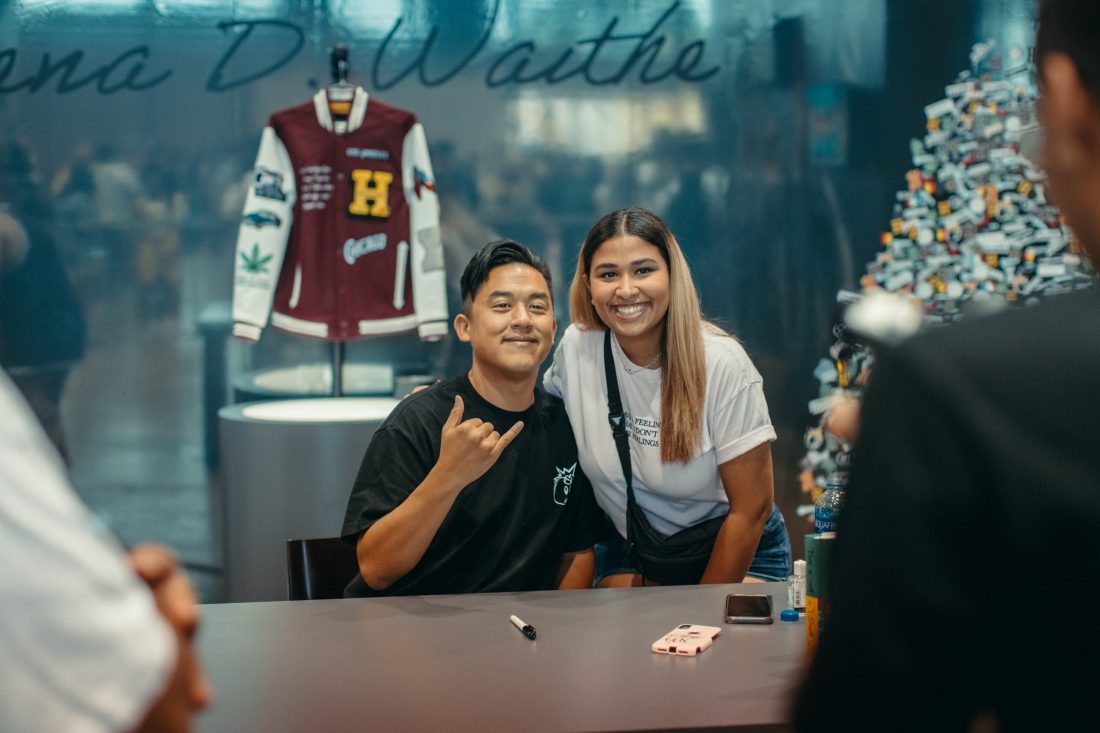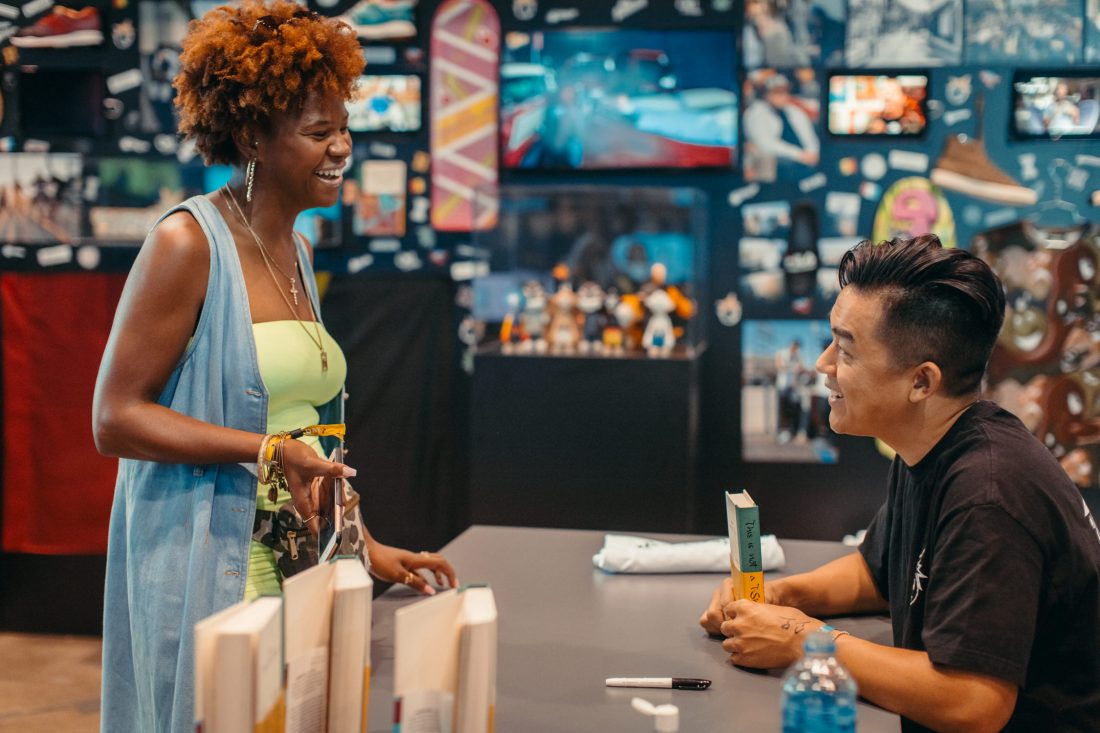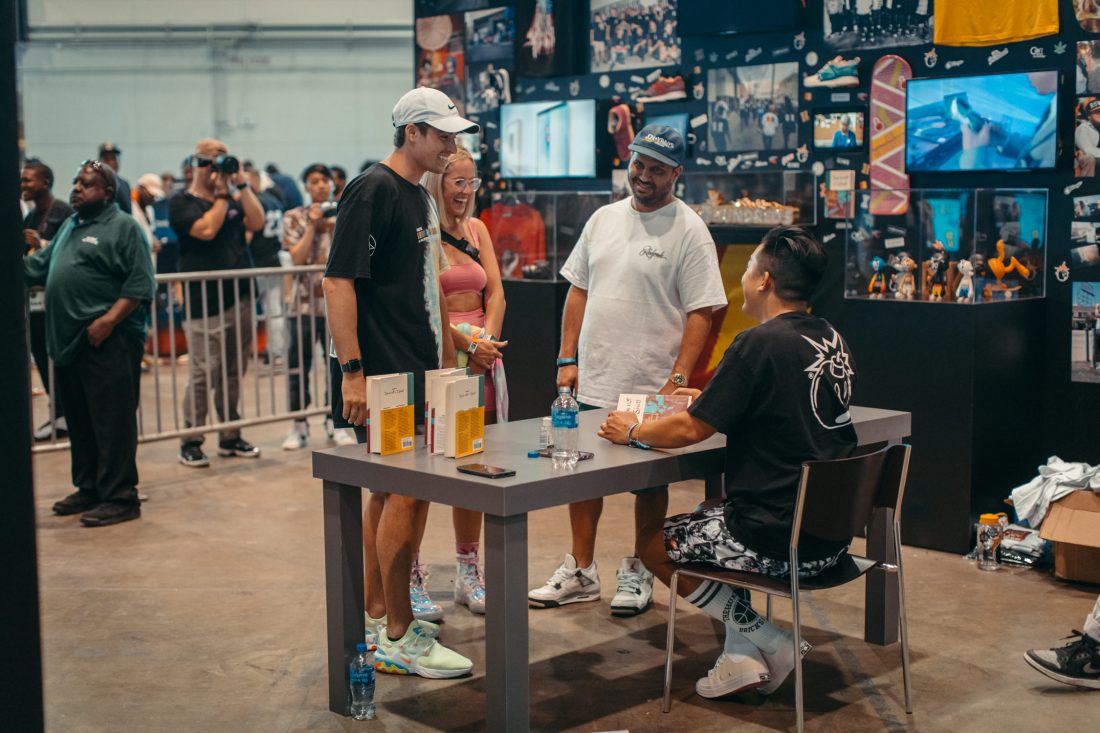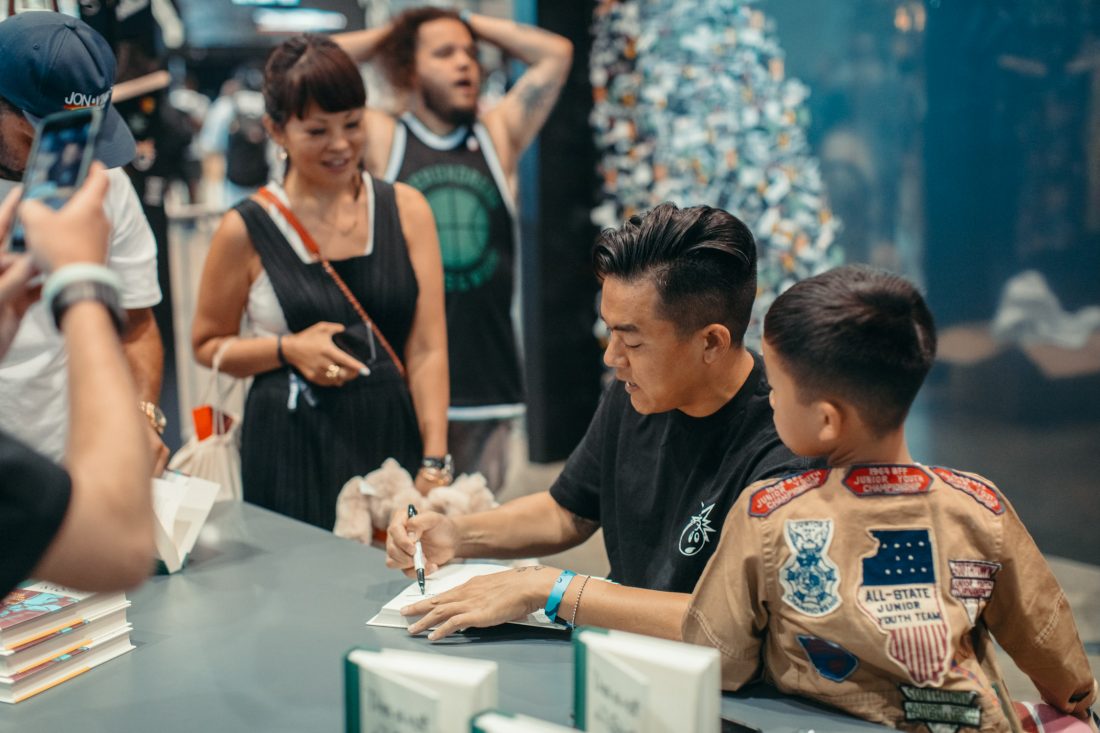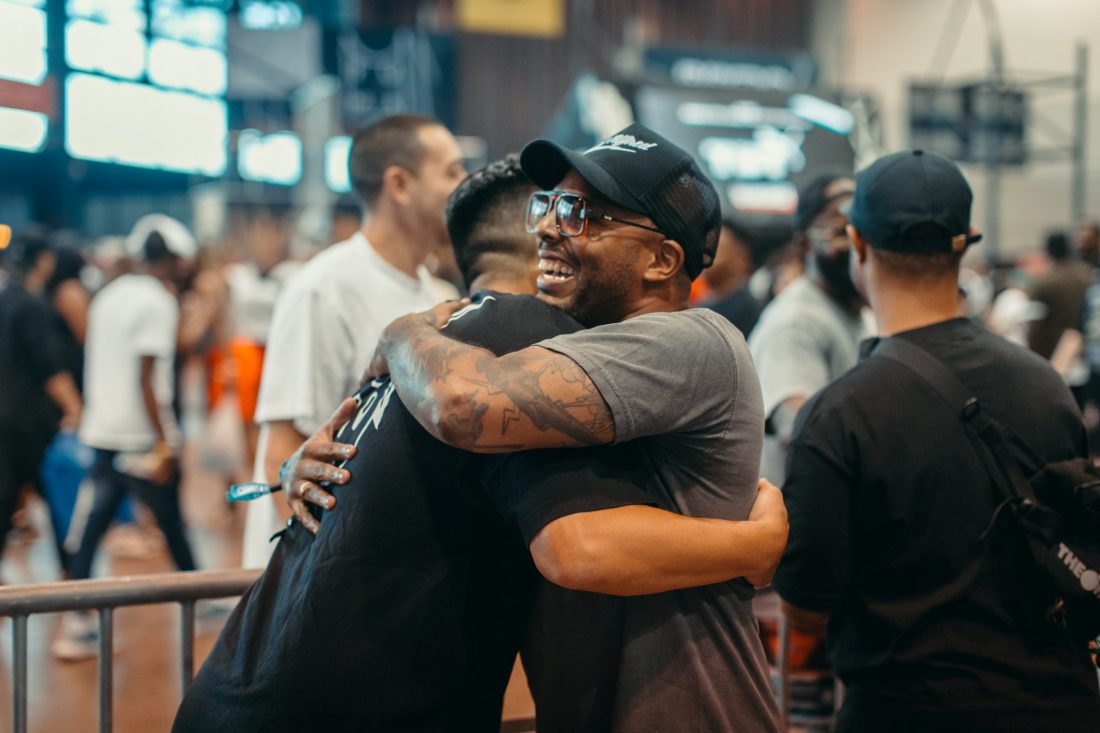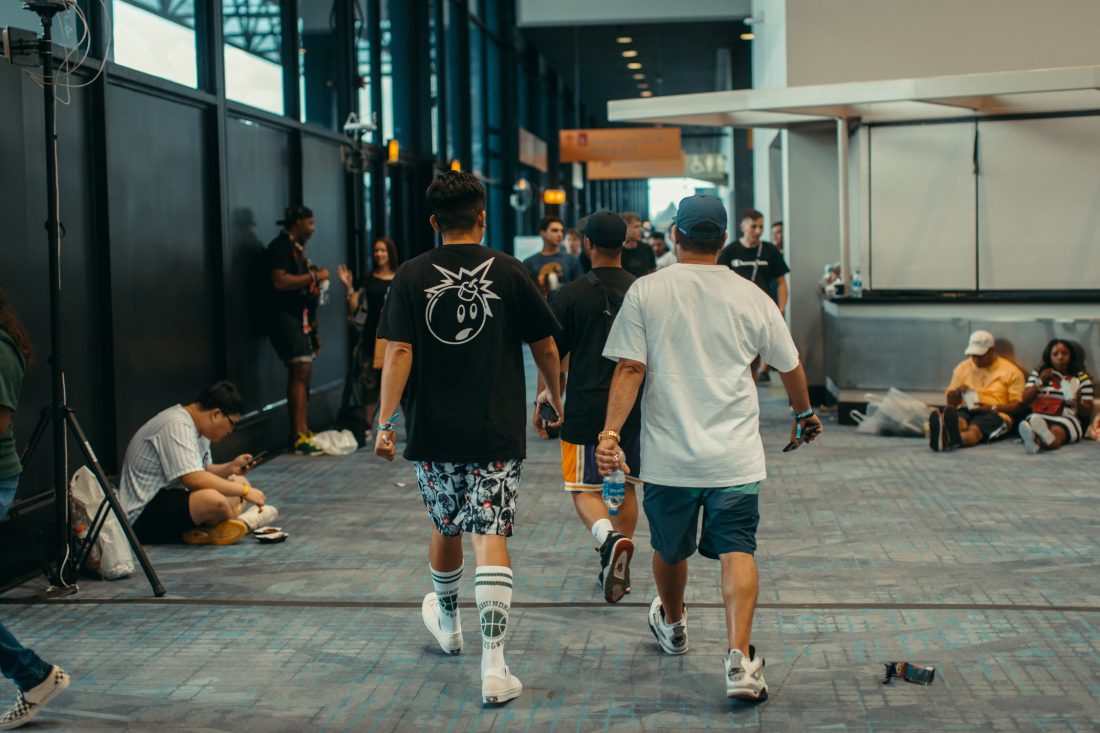 Photos Courtesy of Jordan Nicholson
***