The Morton's Salt can provides a platform for one of the most iconic logos in the food industry. Almost 100 years old now, the "Umbrella Girl" has gone through multiple transformations over the years, but the idea being the same: that the salt is effective, even in damp weather. "When it rains, it pours."
We were planning on releasing a flip of the Umbrella Girl graphic for a Rosewood Collection t-shirt this month, but then Supreme released a proper parody themselves for their most recent season. So we scrapped it. It happens.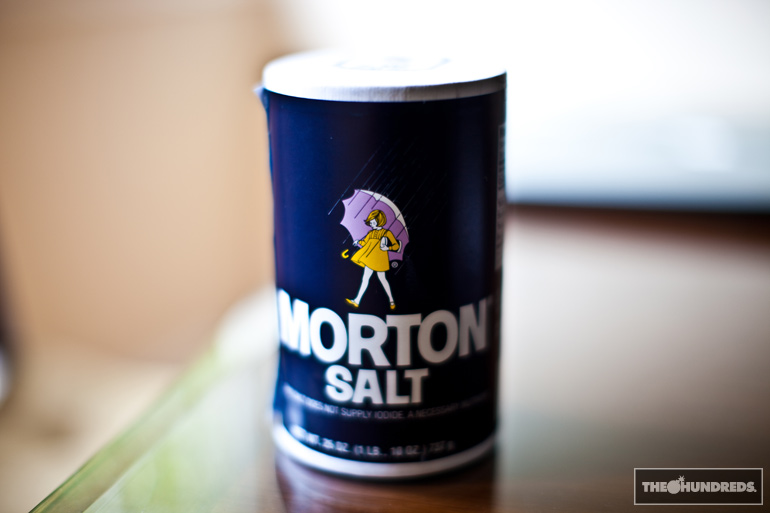 However, I have to note that there are a couple Morton's Salt Umbrella Girl parody t-shirts that have already set a pretty high precedent. Just this past Friday, I was wearing my bootleg black Jawbreaker t-shirt "When it pains, it roars." Punk band Jawbreaker signed off almost 15 years ago but their popular t-shirt has become one of those band tees that fetch high on eBay, and come stained with memories.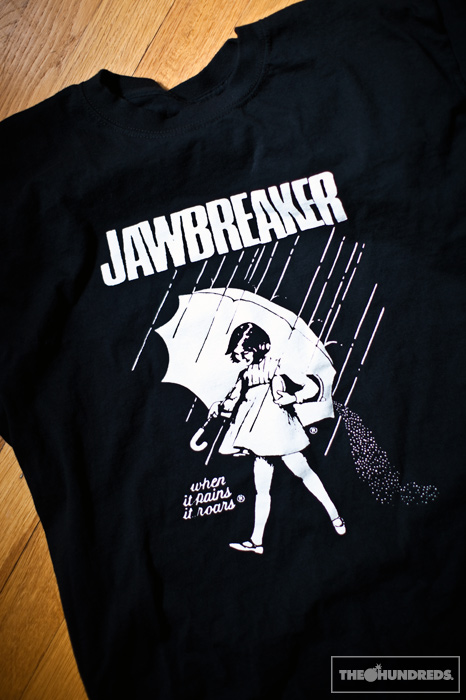 So I was surprised to find out that Eric Nakamura planned a Jawbreaker appreciation weekend at Giant Robot stores. If you walked into the shop with a Jawbreaker tattoo or mixtape, you got one of these re-ran tees for free. Of course, you can also buy one. And yes, the entire thing was endorsed by Jawbreaker.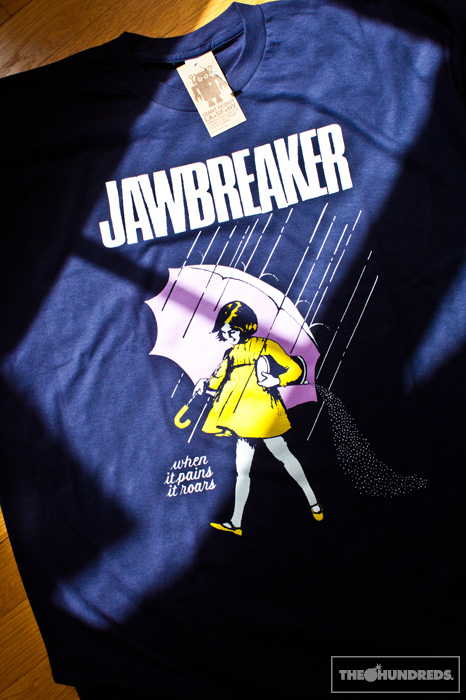 Aside from Jawbreaker, the best rendition of the Morton's Salt girl for a t-shirt graphic was by a San Diego-based brand called Invisible God more than a decade ago. Designed and distributed by a fellow named Joe Kraft, the shirt even came cleverly packaged in a cylindrical can (obvs, pre-sustainability concerns) wrapped to mimic Morton's packaging. If you can find one of those, consider yourself lucky.
by bobbyhundreds