I have been watching porn on the Internet since 1998 when I first moved into a dorm room. I have no shame in admitting this practice and neither should you. I feel like at some point in my life I've checked out every subcategory PornHub has, even "German," so shocking me would be rather impossible. We've all seen some crazy shit on the Internet. Hell, there's a mother/daughter team that works together. So, a few years ago, when I saw something so surprising on a porn site that it made me stand up, pace the room and throw my computer, you could assume shit got very real. 'Cause it did.
When I was 16 and raised a lonely only child, my aunt decided to foster a young girl 8 years my junior, after a few bouts with cancer had left her without the ability to have kids of her own. Despite the fact that she would only be my foster cousin, I planned on being the Joey Lawrence to her Blossom, saying funny things like "Woah," while still conveying important life lessons. Although somewhat selfish, I remember thinking this would be the little sister I always wanted. My new cousin's name was Jessica and she was worth all my anticipation. Tragically, her mother had passed in a car accident 2 years before she entered our lives, and had already been tossed around from foster home to foster home, each with a different horror story and parental figure who had only signed up for the monthly check. Finally in a home that could supply her with the proper love and supervision she needed, we all hoped that after a small time of fostering, my aunt would decide to adopt Jessica, and she'd officially become part of our family. We adored her.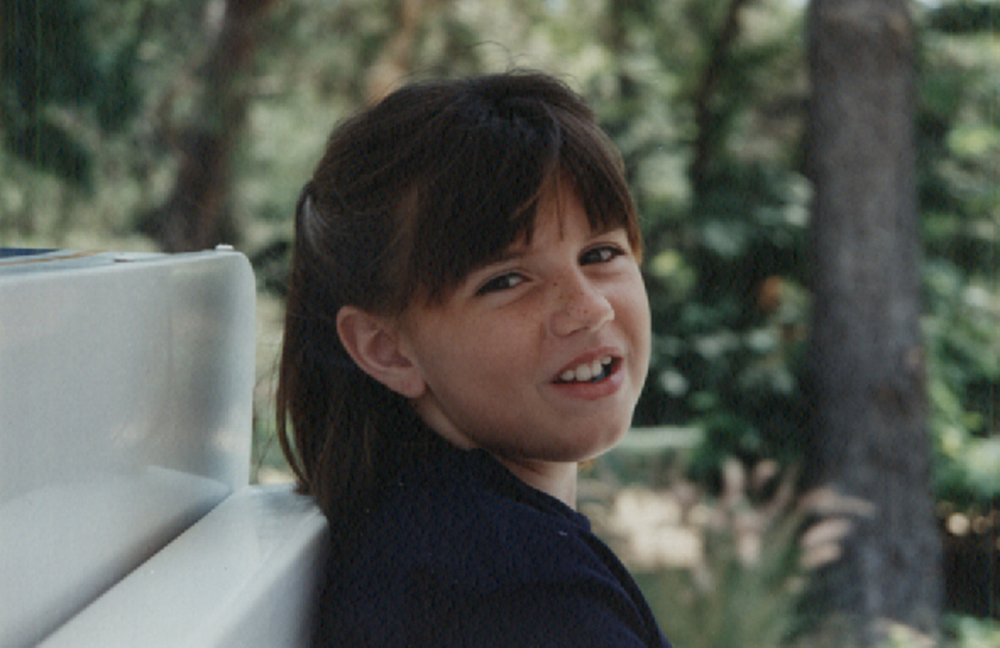 Four years later, after she fully assimilated into our lives, my aunt was diagnosed with cancer again, marking what I believe was her fifth bout, and she found caring for Jessica to be too taxing on her already-weak existence. Her decision to send Jessica back to foster care is something I still think about constantly and I never plan on understanding the logic. She was part of our family, not a product with a receipt that can be returned at any moment. My parents tried to officially adopt Jessica, now a straight A student, and save her from the system we so intensely feared, but it couldn't be done. She packed her bags and it breaks my heart to even write about it.
My mom kept in touch with Jessica over the next few years, as she went in and out of new foster homes, never recapturing a similar loving household during her childhood. They'd go out to eat or go shopping, with hopes that everything was going to be okay in the long run. Jessica was becoming more withdrawn, even after my aunt recovered, and I couldn't help but feel we were losing the positivity and hope she developed while in our family. I know she felt that no one wanted her, and that can't be easy. Ultimately, we lost touch with her when she was around 16-years-old. My parents divorced, and I guess life happens. The entire situation plagued me, since she was the closest thing to a sister I've ever had, and I wholeheartedly feel like I let her down.
After 6 years of no communication, Jessica called my mom on her own birthday, without any warning. The conversation was short and awkward, but Jessica had explained she still thinks of us frequently with love. She vaguely mentioned a job in online sales and a friend in high school whose loving family officially took her in after she turned 18. She was distant but promised to keep in touch. Unfortunately, she did not. We feared there was a problem, especially when a few months later she friend-requested my mom on Facebook without any note. Her communication was sporadic and it seemed like she was hiding something, because she was.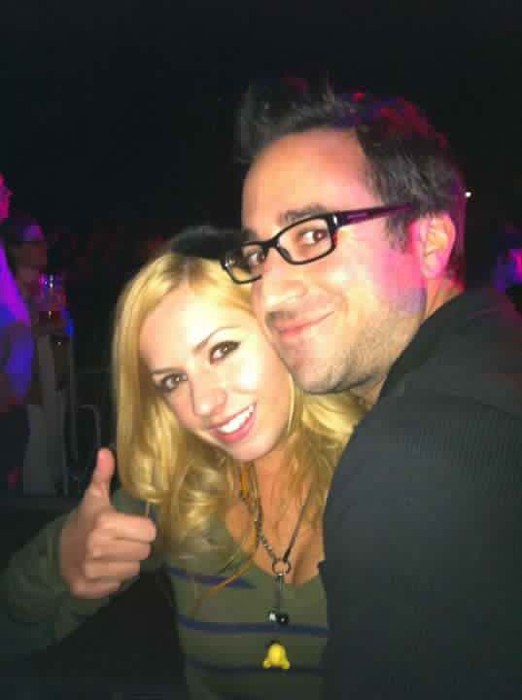 I feverishly walked around my house like a mad man. I knew I'd eventually have to address the computer I just threw across the room, but for now I needed to assess the entire situation. What had once been a normal moment of looking at online porn had quickly become a life-changing moment. I was planning on masturbating, and then going on with my day, but when I realized one of the girls in the porn I was watching was my cousin, I screamed at the top of my lungs and couldn't comprehend what to do next. If this happened in a movie I would scoff at its ridiculousness, and also wonder why someone made a movie about me jacking off.
When I calmed down from the initial shock, I realized that Jessica was not just in porn—"Lexi Belle" was a massive star. She was a multi-time AVN award winner and listed by CNBC as one of the top 12 porn stars in adult entertainment. She had starred in hundreds of movies, and started working when she was only 18, so many of her films were her first sexual experiences. I'm progressive enough to understand that porn stars are normal human beings and making a conscious decision to partake in a profession I regularly enjoy, but all I could see was the 8-year-old child that meant so much to me.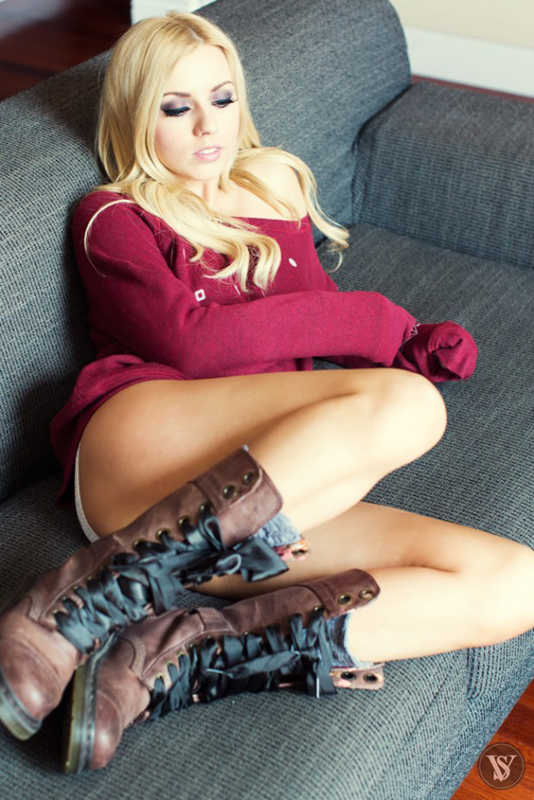 Lexi Belle shot by Van Styles
It felt too weird to tell my mom her porn name, so I explained the entire situation to her, but left out that small detail. I wanted to remove her ability to Google and find a clip with James Deen thinking it was a tribute to the 1950s actor. I contemplated not telling my mom at all, since it's not the type of news that's necessarily fun to pass along, and explaining how I found out wasn't exactly a party either. But truth is, Jessica's success was a relief. We had no idea if something was wrong or life threatening based on the uncomfortable and infrequent calls, so this removed some concern, if that makes sense.
I decided to Facebook message Jessica and let her know my revelation, and if the fear we'd find out was holding her back from a steady relationship with my mom and I, I wanted to assure her we passed no judgment and loved her unconditionally. I admitted it wasn't an easy visual, leaving out the details of having my pants around my ankles when I noticed, but I'm assuming she figured that out. She immediately wrote me back, relieved and slightly overwhelmed, explaining she just didn't know how to say it and was scared we would be critical of her decisions. We made plans to have lunch and no matter the circumstances, I was thrilled to be a friend, and hopefully a family member.
It's been a few years since I first stumbled across Lexi Belle, and I'm happy to say Jessica and I have continued to have a strong relationship since that initial lunch. We try and talk a few times a month and hang out when we can. She was named Penthouse Pet of the Year in 2014, so she's constantly touring and I constantly have to avoid the magazine rack behind the counter at 7-11. Every once in awhile one of my friends will recognize her when we're all hanging out or at my birthday party, or a fan will ask to take a picture with her when we're getting dinner, and it stings to be honest. I cast zero shame on her, and I'm even weirdly proud that she's been able to successfully survive in that aggressive business for almost a decade, but it's just not what I would've picked for my beloved baby-faced cousin to do for a living. I once told Jessica that and she quickly replied, "I wouldn't have picked it either."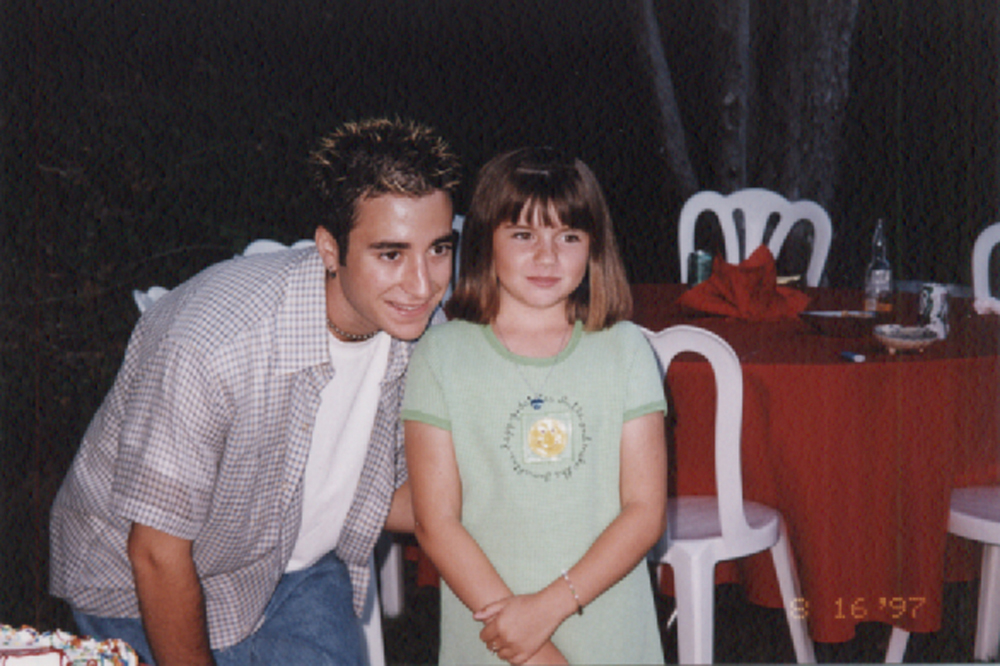 I will always be there for Jessica, no matter the problem or time of day. Honestly, I don't know what it feels like to have a sibling, but I know I will never be critical of her choices and I'll be there when she needs me. No questions asked. I know it's kind of a boner killer to find out porn stars have family, but it's important to understand. She's one of the most important people in my life and I've come a long way from that first day when I thought it was life's worst possible outcome. She's a great, loving human being. She's a survivor and I'm incredibly proud of her. Truthfully, the only effect her career has had on my life is that I have to be extremely cautious when scrolling through porn videos now, because I can't afford to throw another computer.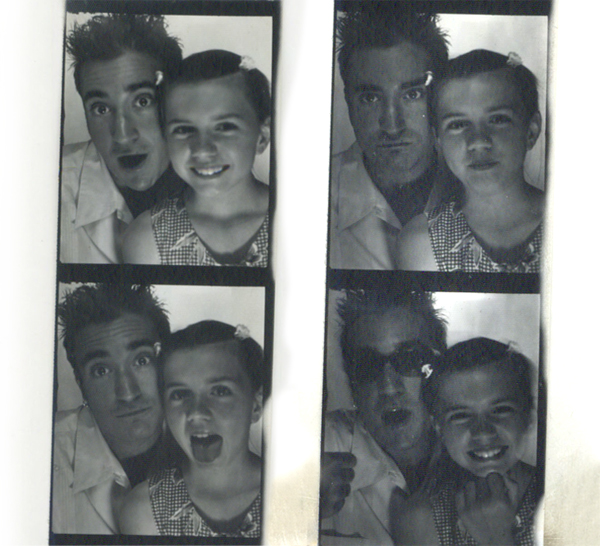 Every word of this article was approved and run by my cousin before publishing. That honestly should be assumed because I'm not a monster.