Time for another round o' PHONE PICKS.
The Felix Chevrolet dealership has been here in downtown L.A. since 1921 and was one of the first establishments to adopt the historic cartoon cat as a mascot. One of L.A.'s most popular landmarks: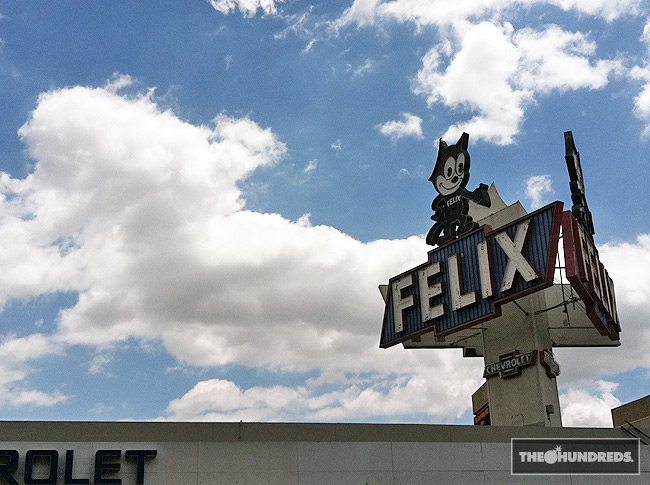 Spotted this in the ground in front of THSM. Pretty awesome letters: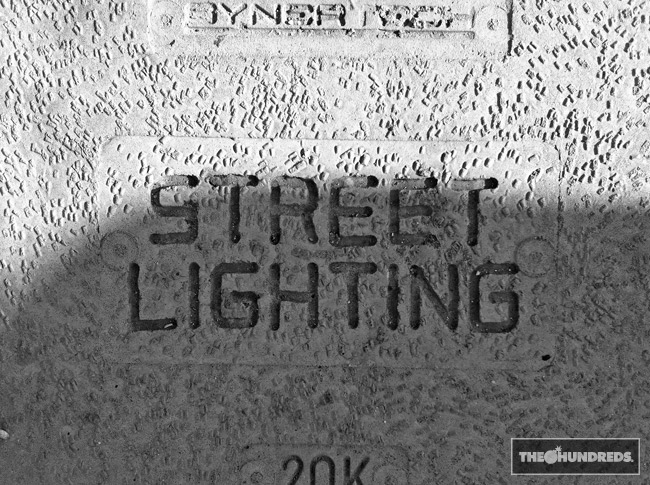 Ironic that Lenny's kids' names are Tim and Tam but he doesn't like the Australian snacks.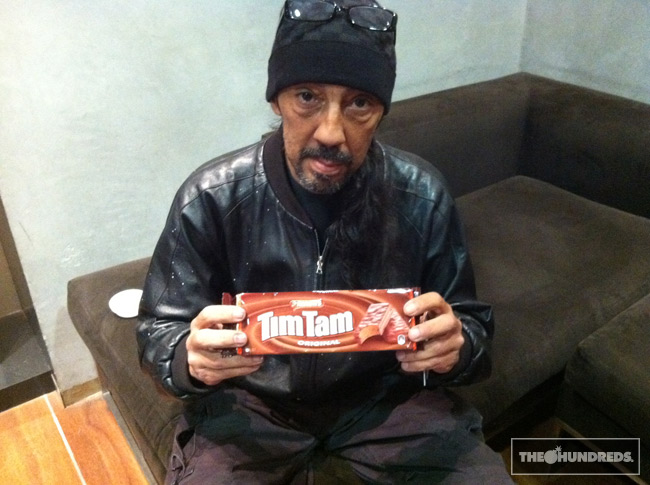 Speaking of which, meat pies are reason enough to venture down under.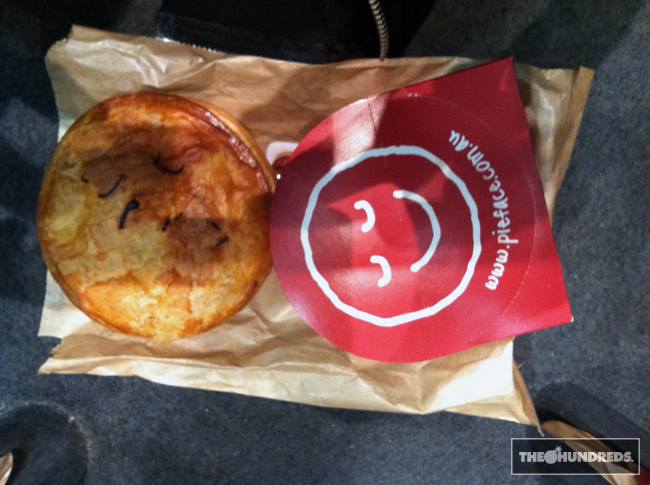 Noah (Complex) and Greg (Mishka) making wishes in Australia.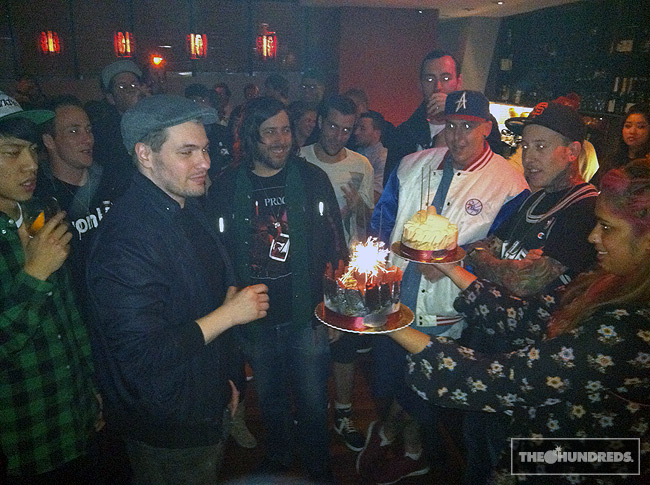 Mega doings his best to explain his art to Futura: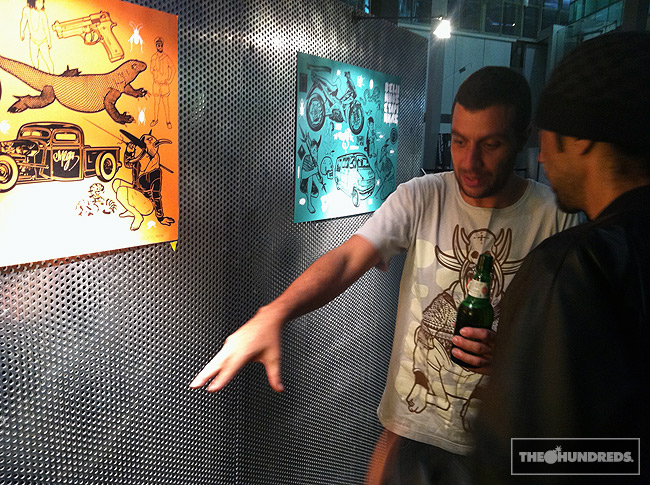 I haven't bought a pair of sneakers in a long time but had to adopt these. Thanks Jon!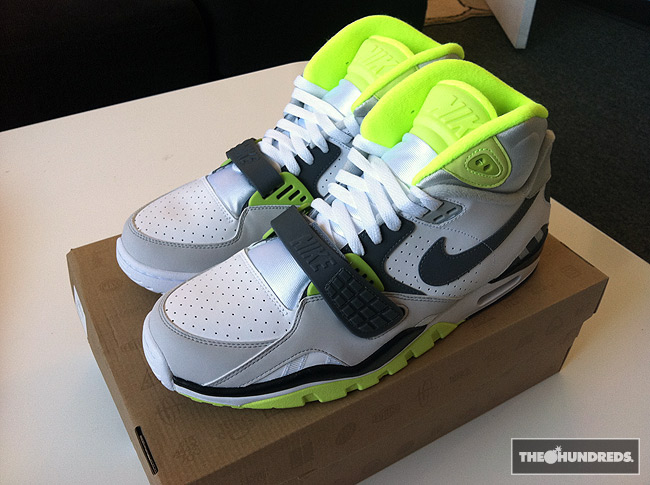 #NowPlaying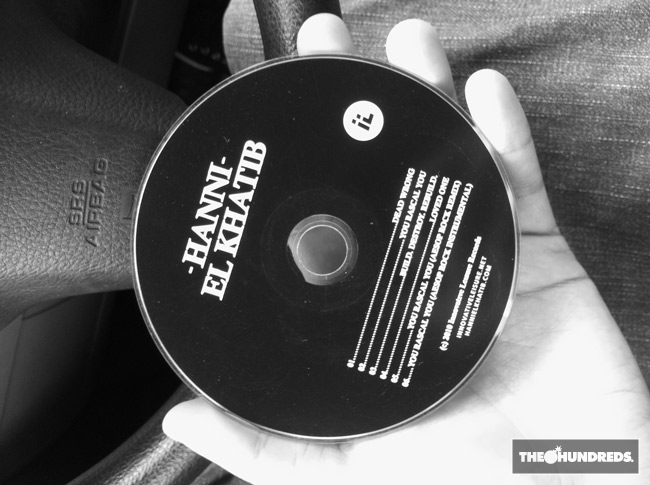 Twist tags in front of Sushi Gen downtown…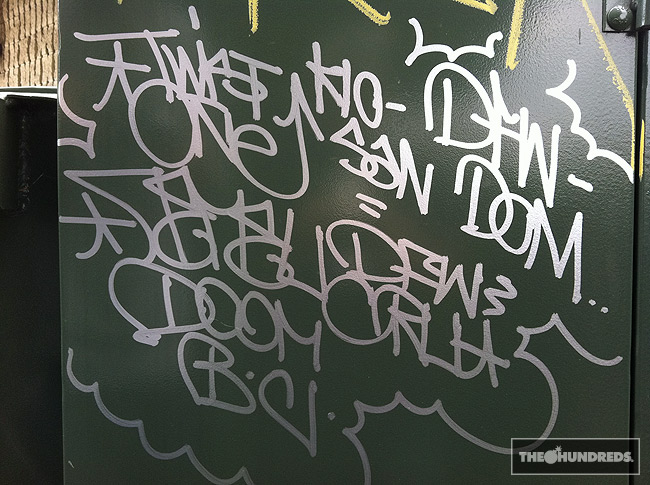 This was earlier today at a taping for some show called the X-Factor? Didn't see Jean Grey, Cyclops, or Iceman anywhere though…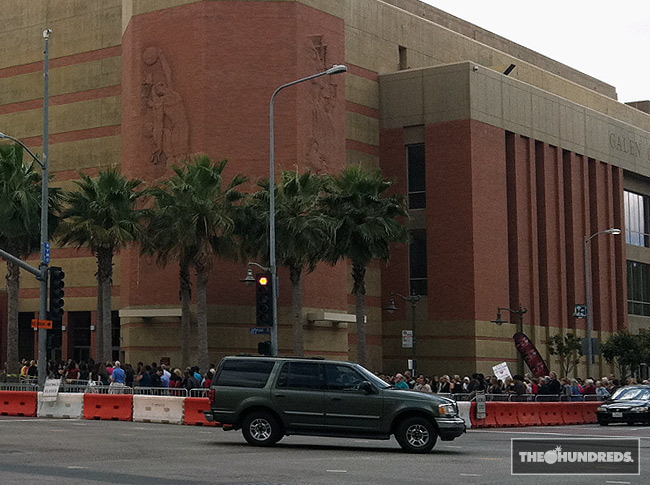 …that one's for you, comic book geeks.
by bobbyhundreds