Have you ever seen a skyline like that?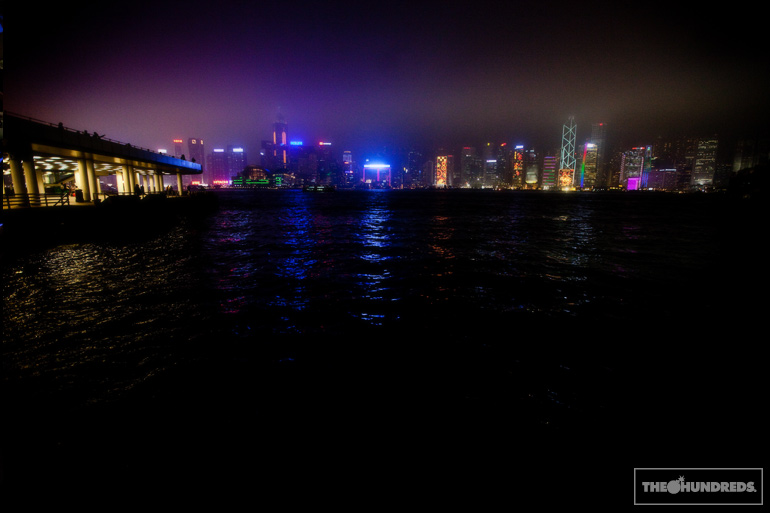 So truly, one of the greatest things about The Hundreds is we have family worldwide. And nowhere is that more evident than Hong Kong. I love coming back here just to see our HK brothers, who took us out to Peking Garden tonight for some quality Chinese food. (Mike T, I hear this is your favorite spot!).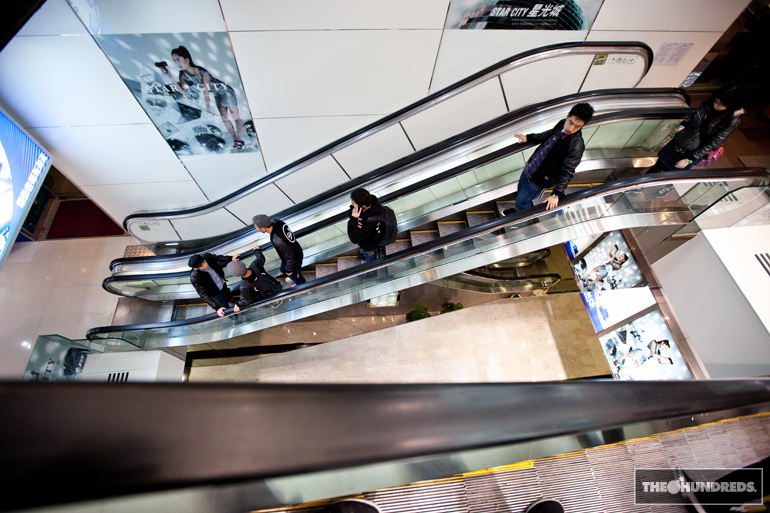 That's Deacon (Daily Dozen Creative). Kobe and Sam from Subcrew. Kevin Poon (Clot). Brandon (Greedy Genius). Kenneth. Lee-Hawk (Vans). And Frankie (Subcrew). Oh, there's Vito and Pat also. Anyways, this table here runs Hong Kong / China streetwear.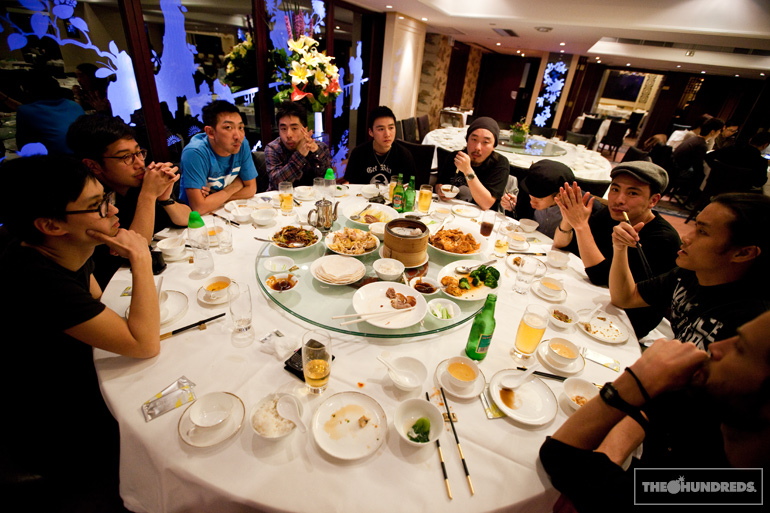 Speaking of Sam, he also raps for LMF (Lazy Mutha Fucka), which is like the Wu of Hong Kong. They formed a decade back and caused all kinds of controversy for their language, raps on politics, and were even banned for it at a point. Their music is a seamless blend of rap and metal, and there are 12 official members including MC Yan and Prodip. LMF's image was further cemented in the early 2000s by being memorialized in personalized Michael Lau figures. Anyways, the reason why I'm telling you all this is that LMF broke up years back, but just had their first official reunion show earlier this month, with over 5,000 in attendance. Here's some footage from it (not mine):
I love this letterman jacket. I'd love to get one, except for the fact that it just sold out in less than 10 hours. And that's a $400 piece, mind you. Next time.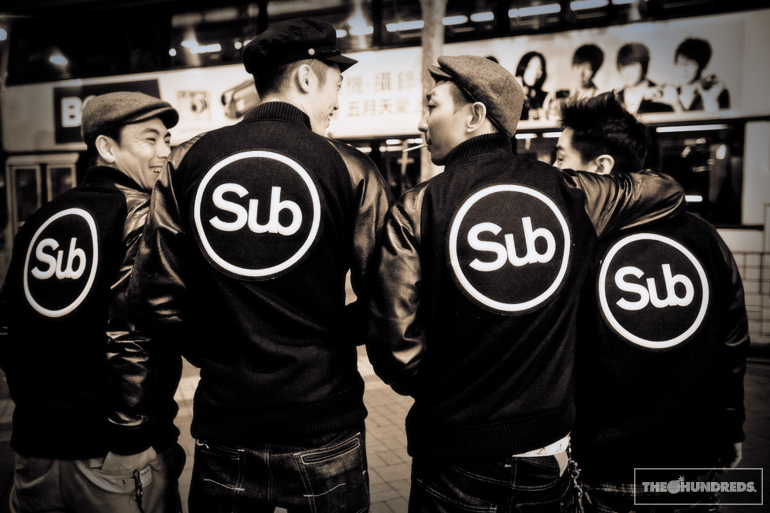 by bobbyhundreds