With the Oscars airing this Sunday and giving awards for art already a paradox, Todd's here to help you understand why the majority of these filmmakers' careers are ending. He's bringing you who should win, who's going to win, and why, so you don't have to ever think for yourself – the American way.
That wonderful time of year where you can trade in your jealousy for judgment and get your useless opinions validated has finally come: The 87th Academy Awards. Whether it's analyzing hairlines, hem lines, or movie lines, the Oscars have a little something for everyone. Plus, it's just fun to watch a bunch of unseen and presumably white old men play with the careers of their pawns. But if living in the 21st century has taught us anything, it's that everyone's entitled to an unwanted opinion. So why not channel all of it into one show? And between trailers? Sadly, even the Oscars tend to not know what the hell they're talking about with movies. It's hard to sort out what's right from wrong, and really, what to make of this strange human auction. Fortunately, I'm here as a guide, because frankly, I'm all-knowing. Hence my Top 10 movies of 2014 being eerily similar to these nominees. That's why I'm bringing you who should win, who's going to win, and why, for the major awards. Why just the major? Honestly, I don't have time, you don't care, and you're being needy. This is why you're alone.
Side note: There's a chance I'm wildly wrong on the majority of these predictions. If that's the case, it's okay because the Academy has already proven itself as a racist fossil by this point. So, if I'm wrong, it just really means I'm not on the same page as Mr. Burns. The Academy Awards are amazing.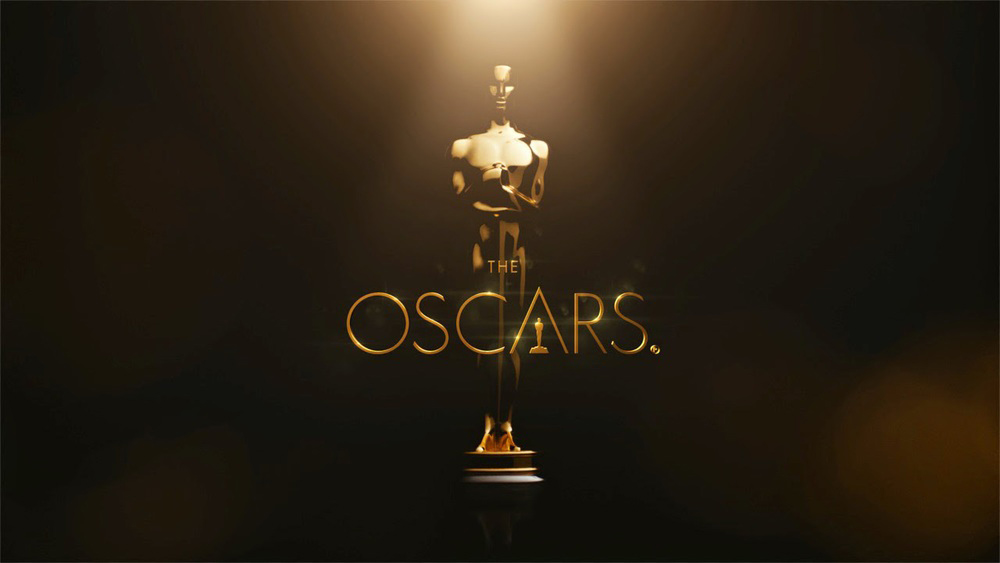 BEST PICTURE
Nominees:
American Sniper – Clint Eastwood, Robert Lorenz, Andrew Lazar, Bradley Cooper, and Peter Morgan
Birdman or (The Unexpected Virtue of Ignorance) – Alejandro G. Iñárritu, John Lesher and James W. Skotchdopole
Boyhood – Richard Linklater and Cathleen Sutherland
The Grand Budapest Hotel – Wes Anderson, Scott Rudin, Steven Rales and Jeremy Dawson
The Imitation Game –  Nora Grossman, Ido Ostrowsky and Teddy Schwarzman
Selma – Christian Colson, Oprah Winfrey, Dede Gardner and Jeremy Kleiner
The Theory of Everything – Tim Bevan, Eric Fellner, Lisa Bruce and Anthony McCarten
Whiplash – Jason Blum, Helen Estabrook and David Lancaster
What Should Win & Why
I mean, I say this with the most intense bias since I'm obsessed with drums and jazz – Whiplash should definitely win. Why? Hell, the story of this movie getting made is enough to warrant a victory here. The director, Damien Chazelle, couldn't fund a feature film, so he cast J.K. Simmons and Miles Teller and shot an 18 minute scene of the whole film. Then, he sent that to Sundance, won the short film prize, got money to extend it into a feature, sent it back to Sundance, won the full length jury prize, and now it's earned an Oscar nomination. Imagine that Hollywood ending for a kid's first movie. The whole thing is a testament to inspired filmmaking being the only trick you need to pull off a masterpiece. It's just simple, bullet pointed filmmaking executed at the highest caliber by someone who loves cinema. Plus, no one has walked out of this one feeling anything other than inspired. But that's not to say I wouldn't be stoked if The Grand Budapest Hotel walked away the champion.
What's Going to Win & Why
It's honestly a 50/50 split between Birdman and Boyhood at this point. That being said, hopefully it's Birdman. However, there has been this worldwide obsession with Boyhood as of late that's been slightly irritating me. I mean, it's delicate and the Academy loves that, but, above all, the Academy really likes transformations. Even though Michael Keaton has transformed into a scary, old, strangely Beetlejuice-esque man, kids growing up on screen is pretty transformative. But Birdman is a filmmaker's wet dream. It's a massively improvised, one-shot love letter to actors, sporting an all-jazz drum soundtrack to keeping it thumping along. Much like Friends (weirdly enough) and 12 Angry Men, Birdman pulls off staying primarily in one location without it ever getting stale. Which, just like Angry Men and Friends, you can thank the cast. Realistically, when you break it down and look at what makes a movie a good movie – acting, editing, sound, etc. – Birdman has the best overall construction. It's a beauty. But here's a picture of Whiplash anyways: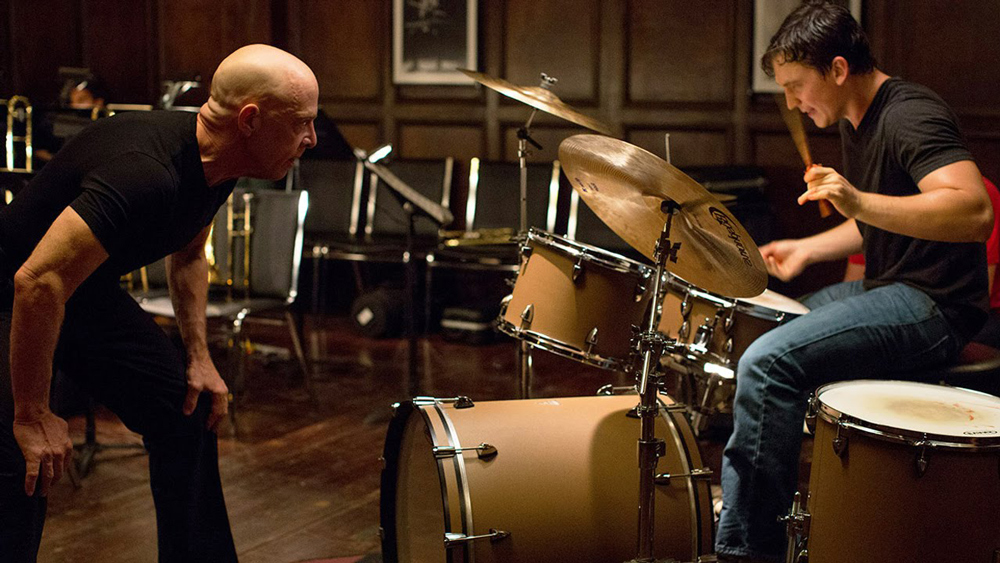 BEST ACTOR
Nominees:
Steve Carell in Foxcatcher
Bradley Cooper in American Sniper
Benedict Cumberbatch in The Imitation Game
Michael Keaton in Birdman or (The Unexpected Virtue of Ignorance)
Eddie Redmayne in The Theory of Everything
Who Should Win & Why
Jake Gyllenhaal in Nightcrawler. He was absolutely robbed. But no, easy, Michael Keaton. Because, basically, if he wins, that movie almost foretold itself. If he wins, he's officially rid of being the guy that was Batman before Batman had a movable neck. (Which, by the way, he makes the most interesting Bruce Wayne.) Just like his character shedding his typecast in Birdman. Really, there's one scene where he officially lets loose with this asshole, critic character; that's what sold me. But it's also just how he holds the subtle, yet extreme, panic throughout the whole thing. All the nominees this year are absolute fire, but Michael Keaton just brings this weird finesse instead of an emotional explosion. Bradley Cooper does the same thing in American Sniper, but that movie doesn't really demand quite as much of a performance. It's close to him and you can feel it.
Who's going to Win & Why
Michael Keaton's probably actually going to take this one. The Academy also really likes films that somehow relate to Hollywood. So if you put an old, epic movie star in an indie-feeling film, you got yourself a damn Oscar. Everyone gets their "indie" comeback film – we'd be getting a Chris Farley one any day now if he were still here. By the way, Birdman is, once again, proof that big budget, studio films do the low budget, independent films better. The Academy can't resist seeing an old blockbuster king standing on that stage – they get off on stuff like that. They're too old for Viagra.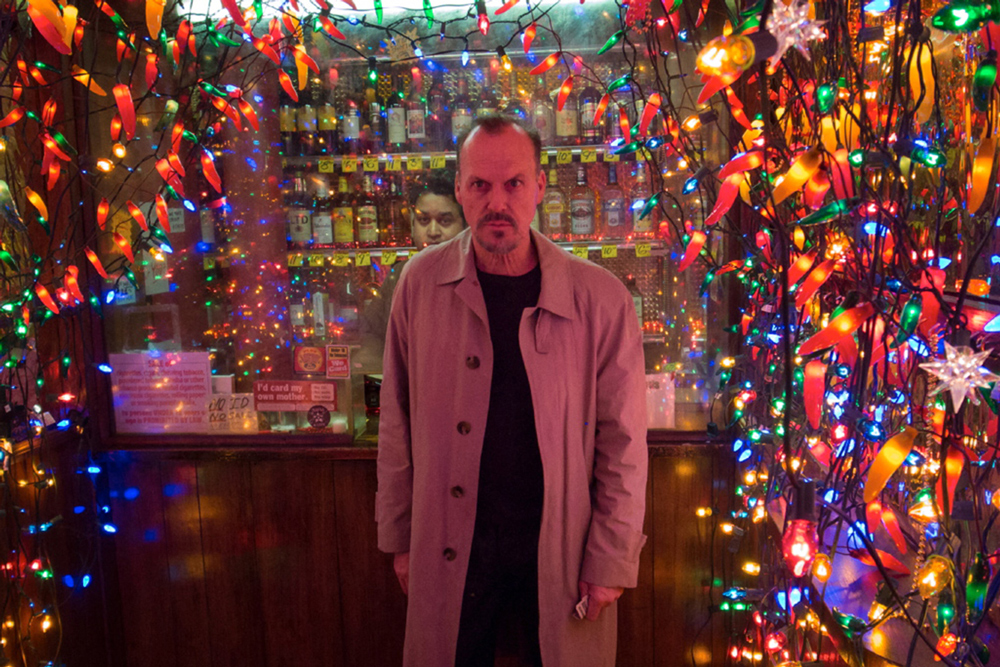 BEST ACTRESS
Nominees: 
Marion Cotillard in Two Days, One Night
Felicity Jones in The Theory of Everything
Julianne Moore in Still Alice
Rosamund Pike in Gone Girl
Reese Witherspoon in Wild
Who Should Win & Why
Out of pure preference, with no real reasoning behind it, Rosamund Pike should win best actress. But is she going to? Probably not. This lady comes flying in with a series of "ehh" films right behind her, and absolutely destroys Gone Girl in the best way possible. It's a tricky thing to do because if she's not careful, her character could easily just be another crazy, underwritten female lead used to get the male lead to point B. But no, she brings this complexity that, honestly, only a woman could. I mean that in the best – but still relatively offensive – way. You go from hating to loving to hating to loving her 47 times over by the time credits roll. With her, it's in a look – and that shit's hard.
Who's Going to Win & Why
Probably Reese Witherspoon. Politically, she's the right choice here, especially since the Academy is getting flack for being racist. They're going to want to hand over the Oscar to a somewhat feminist role. But not too female-empowering – they want the safe one. Because, again, they're old and worthless and we're all just waiting for the next generation to take over. Reese Witherspoon actually has killed it consistently with her performances these past couple of years. She's definitely hit a peak (not her highest peak I'm sure) with Wild, keeping it from turning into a Lifetime movie that ends with someone riding into a sunset. She plays it straight and perfect, never faulting or growing tiresome, and hitting all the notes with professional-level acting. It's a cut and dry situation, but this category is the only one where I haven't seen all the movies. So, if I'm wrong on any, it's definitely this one. Wait, I changed my mind! Julianne Moore probably has this one in the bag. She's got 50,000 nominations and it's about time. Plus, she earned it for Still Alice.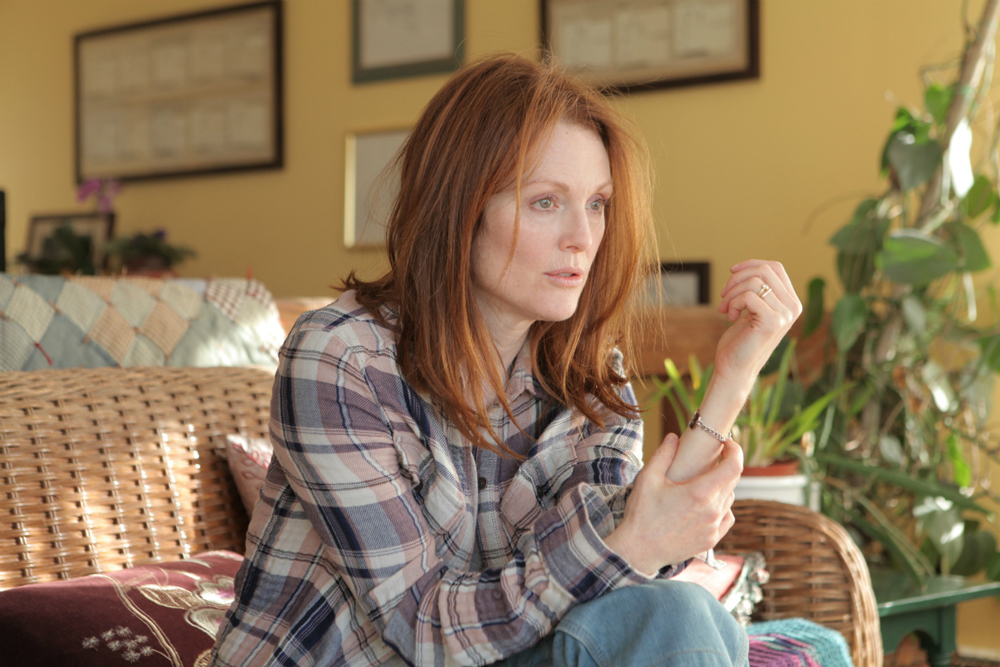 BEST SUPPORTING ACTOR
The Nominees:
Robert Duvall in The Judge
Ethan Hawke in Boyhood
Edward Norton in Birdman or (The Unexpected Virtue of Ignorance)
Mark Ruffalo in Foxcatcher
J.K. Simmons in Whiplash
Who Should Win & Why
J.K. Simmons. You loved him in Spider Man, you loved him in the Farmer's commercials, you loved him in Juno, and in Burn After Reading. Now it's time we hear that acceptance speech we've all been waiting for, guaranteed to go down in history as the most hilarious acceptance speech of all time. No one touches J.K. Simmons in Whiplash. No one comes close. He needs this award, otherwise I've lost all faith in the Academy. Even deeper than his hilarious, drill sergeant-like insults is this cloak of intensity and intimidation he wears through every single scene. I don't know how he hell he does it, but it's amazing.
Who's Going to Win & Why
J.K. Simmons. I'm putting all my eggs in one basket for this one. J.K. Simmons sweeps both of my categories. Maybe I'm in denial and just way too blinded by the fact that he's J.J.J. in Spider Man, or maybe because I wish he was my dad. But the man's a titan in Whiplash – I truly couldn't see it going any other way. Edward Norton could win, but I hope he doesn't get it for this particular one. Ethan Hawke would never… actually, I could see that surprise attacking us all. But just look at the picture below this. He wins!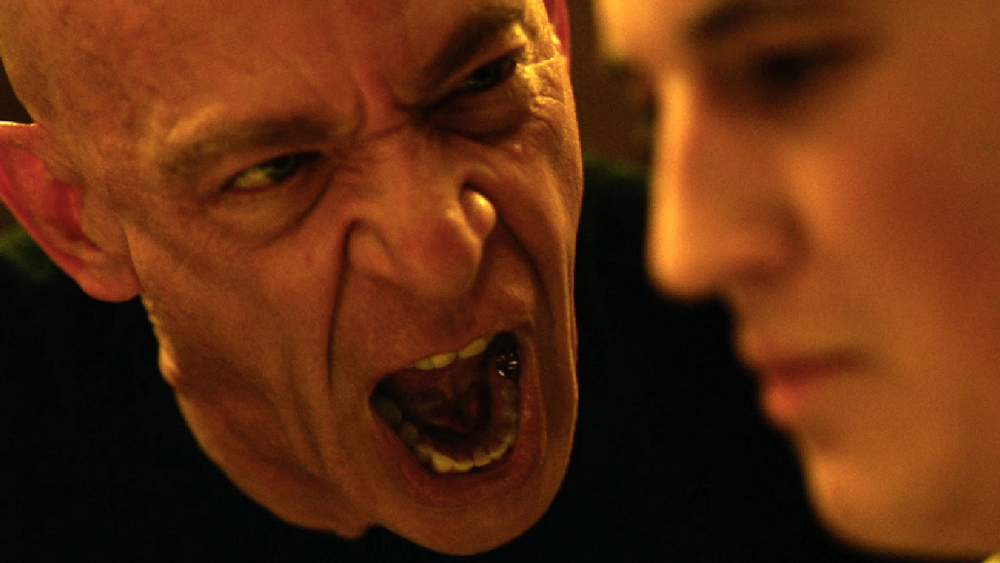 BEST SUPPORTING ACTRESS
Nominees:
Patricia Arquette in Boyhood
Laura Dern in Wild
Keira Knightley in The Imitation Game
Emma Stone in Birdman or (The Unexpected Virtue of Ignorance)
Meryl Streep in Into the Woods

Who Should Win & Why
This is probably one of the hardest ones I've ever had to figure out. I'm going to have to go with Meryl Streep. Not because she deserves this one at all. If anything, she is in the lowest tier of these nominees. I'd just like her to win every single Oscar until she croaks. Why not? At this point, no one would even mind. I don't know, personally, I was a bit underwhelmed by the female nominees this year. They were all great, but there's no real gut punchers. It's unfortunate, considering the platform women have now. Even Angelina Jolie dropped the ball with Unbroken and it's truly a bummer because that would've perhaps shined a light on other great female directors and actresses. I digress.

Who's Going to Win & Why
Patricia Arquette's actually probably going to take this one. But this category, as far as the movies go, I'm the least versed in, so it's really up for grabs. It's difficult to say whether the Academy is going to play it safe with the tame mom role or reach for something just a tad bit more empowering. Revisiting Patricia Arquette's performance, she really does pack a punch. There's a moment where her youngest kid is leaving, she's single, and she's left alone, now just a memory for her kids (Interstellar) and wearing the skin of an old version of herself. She simply says, "I just thought there would be more." It's almost worth the 18 fortnight running time. Seriously, though, look at Patricia Arquette's "I'm trying the best I can," face: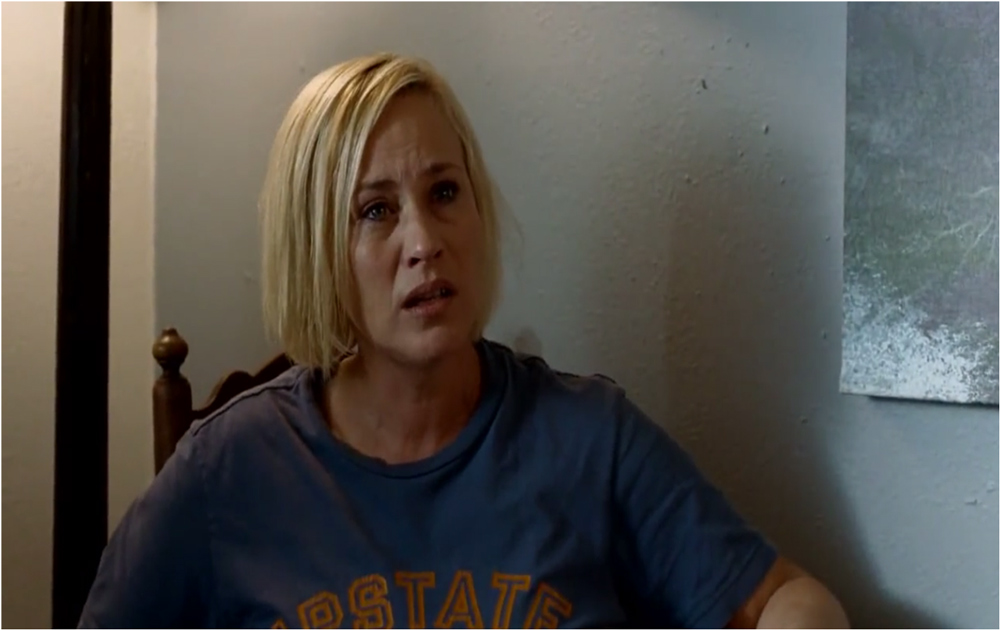 BEST ANIMATED FEATURE
Nominees:
Big Hero 6 – Don Hall, Chris Williams and Roy Conli
The Boxtrolls – Anthony Stacchi, Graham Annable and Travis Knight
How to Train Your Dragon 2 – Dean DeBlois and Bonnie Arnold
Song of the Sea – Tomm Moore and Paul Young
The Tale of the Princess Kaguya – Isao Takahata and Yoshiaki Nishimura

What Should Win & Why
No brainer, The Lego Movie was the best animated feature of the year. I know it's not nominated, but this is the one that should. If you want to get technical with it, there are some scenes that aren't entirely animation. But Avatar was primarily animation and it still got the live action movie slot! It's absolute bafoonery, blasphemy, and bullshit that it's not even nominated. I refuse to say any of these other animations should win the best animated feature. Something as perfect, universal, and demographic-less as The Lego Movie just flat out wins. But no, just like Jake Gyllenhaal, it got snubbed. 

What's Going to Win & Why
It's split between Boxtrolls and How to Train Your Dragon 2 at this point. Dragon, the crowd favorite, is expected, but I wouldn't be shocked to see the Academy let the impressive underdog Boxtrolls win. Princess Kaguya is just a bit too out of reach for the Oscars. How to Train Your Dragon 2 is no instant classic like Toy Story or the fucking Lego Movie! But it takes you precisely where Academy-favored animation takes you: through a couple of tears and a nice, big smile.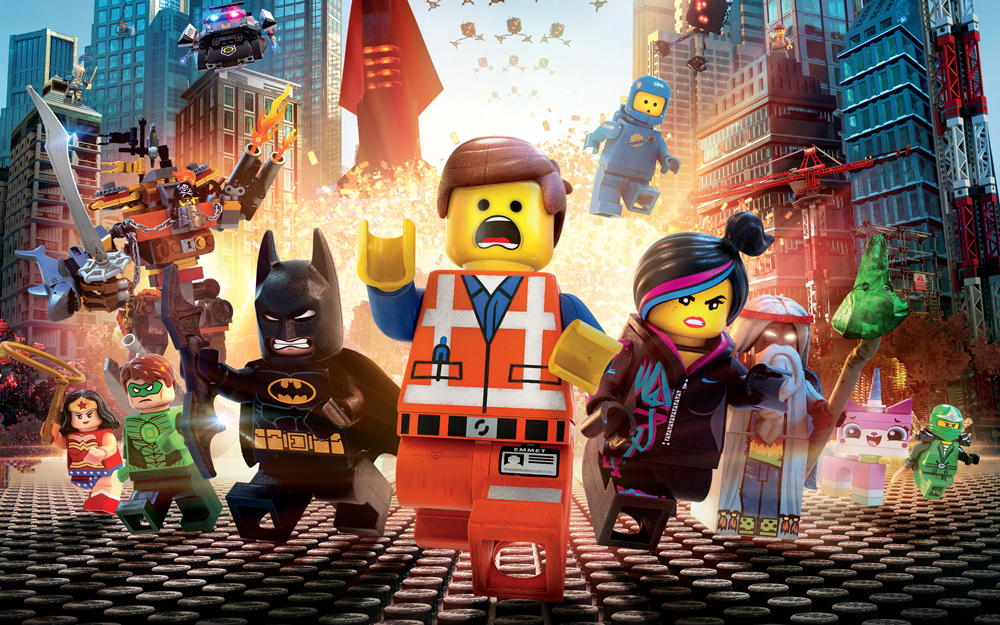 BEST ADAPTED SCREENPLAY
Nominees:
American Sniper – Written by Jason Hall
The Imitation Game – Written by Graham Moore
Inherent Vice – Written for the screen by Paul Thomas Anderson
The Theory of Everything – Screenplay by Anthony McCarten
Whiplash – Written by Damien Chazelle
Who Should Win & Why
Whiplash, but it's strange because it's technically not an adapted screenplay. The "adaptation" referenced is really adapted from the short film the same crew made before the feature. But look, Whiplash is a true writer's script. It's so absolutely simple, perfectly mapped out, and still poignant. Now, the scenes with any romance really don't work at all. So much so, that I could see that being the reason another nominee takes the gold here. But can you really think of a tighter and just more effective script in the bunch? It makes so much from so little, and that's what a writer does by putting ink on paper. So it should win.
Who's Going to Win & Why
The Academy really likes a classic, straightforward but breathtaking storytelling experience. Hence Lord of the Rings being the first fantasy movie to win an Oscar. So I truly think Whiplash, ultimately, is taking the crown here. I don't know what the fuck's going on with this American Sniper obsession, but I have a bad feeling it's totally going to swoop in.
Whiplash sports the best script of the bunch, so if they don't give it Best Picture, this'll be a band aid for that burn.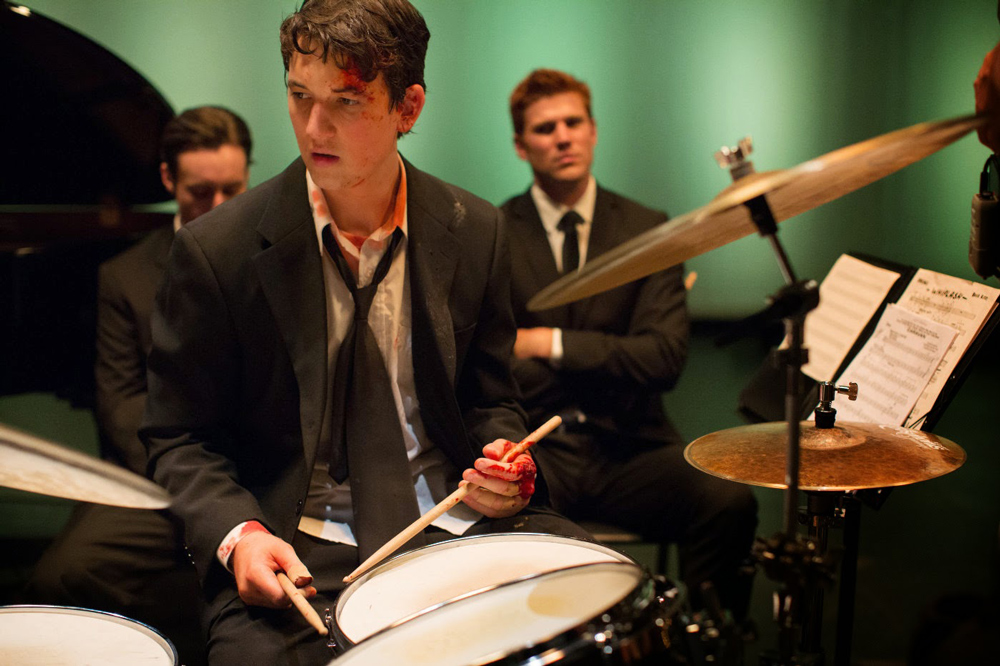 BEST ORIGINAL SCREENPLAY
Nominees:
Birdman or (The Unexpected Virtue of Ignorance) Written by Alejandro G. Iñárritu, Nicolás Giacobone, Alexander Dinelaris, Jr. & Armando Bo
Boyhood Written by Richard Linklater
Foxcatcher Written by E. Max Frye and Dan Futterman
The Grand Budapest Hotel Screenplay by Wes Anderson; Story by Wes Anderson & Hugo Guinness
Nightcrawler Written by Dan Gilroy
Who Should Win & Why
I'm going to throw everyone for a loop here and say The Grand Budapest Hotel should win. Why? Because it's a clever ode to classic, epic storytelling – even almost borrowing the three generational shit that Greek poems and epics used to use. Ralph Fiennes's lines are what dreams are made of, and the film manages to get away with storytelling styles that usually just don't fly (like with every Christopher Nolan movie that gets lip for being confusing). It's also not going to win anything else besides costume design.

Who's Going to Win & Why
This is a real tough one. I almost want to say Nightcrawler because it got snubbed everywhere else, but it's not a perfect script. The lead never really has to struggle or overcome any obstacles, and it really makes a lot of the script drag. Probably Birdman because it's most likely sweeping this whole awards show. I'm just glad it's separate from Whiplash in this category so there's a chance they both win. It's a beast of a script that tackles some crazy arcs and uses some beautiful visual metaphors to get its point out there. SPOILER :: Like the fact that he can only use his powers alone because only he sees his potential, but how that changes at the end when he opens the window and flies for everyone to see; even his daughter. :: END SPOILER. Not going to lie, it's magnificent.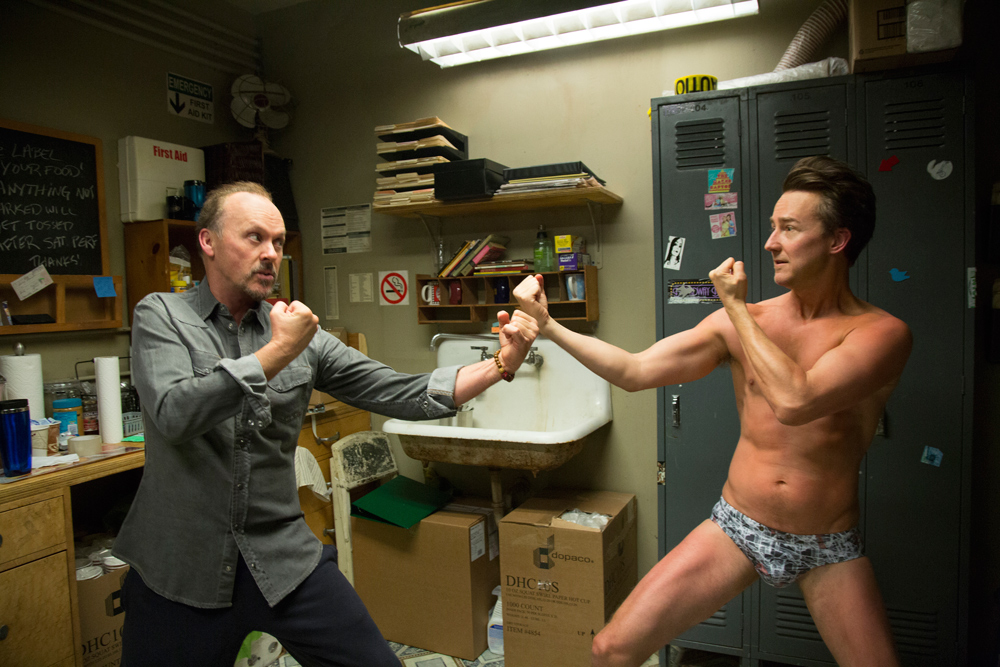 BEST DIRECTOR
Nominees:
Birdman or (The Unexpected Virtue of Ignorance) Alejandro G. Iñárritu
Boyhood Richard Linklater
Foxcatcher Bennett Miller
The Grand Budapest Hotel Wes Anderson
The Imitation Game Morten Tyldum
Who Should Win & Why
Again, I'm going to have to give it to Birdman. Iñárritu is one ambitious bastard and he pulled it off with fucking flying colors. He got some acting behemoths, decided to make it one location, about acting, made it meta by casting who he did, and, just for fun, made the whole movie look like it's an epic, single, sweeping shot. I really don't know where to even begin explaining the bold move he did by breaking the fourth wall the soundtrack drums randomly are played within the scene. Of course, there's much, much more he did, but getting those levels of performances out should get him the spot alone.

Who is Going to Win & Why
This is tricky because it'll be Linklater if Boyhood doesn't take Best Picture. If anything, it's more of a, "Fine, here, you took 12 years to make a movie and it's decent," type of thing. His ambition is the only real rival of Iñárritu this year, so this is honestly the only award I'd be okay with Boyhood winning. Morten Tyldum has a good chance because he's a newcomer, but the Academy has proven they don't like anything not white and not American. So Morten and Iñárritu are more or less screwed out of this one.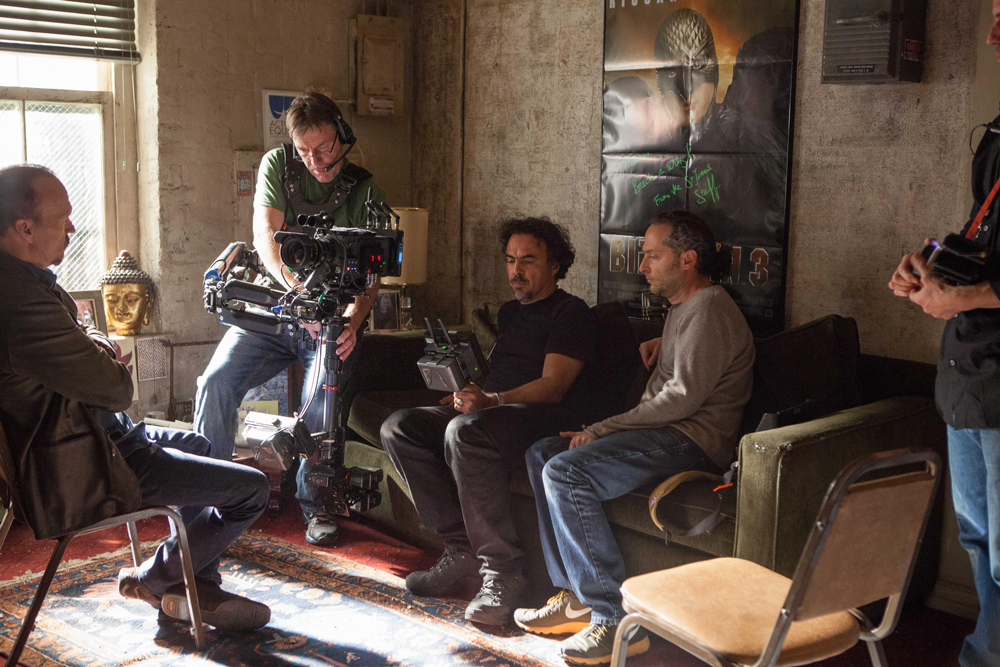 BEST DOCUMENTARY 
A-ha! Just kidding. Documentaries aren't movies. Why? Because – well, because they're not movies. And that's the only argument I need.
CINEMATOGRAPHY 
Nominees:
Birdman or (The Unexpected Virtue of Ignorance) Emmanuel Lubezki
The Grand Budapest Hotel Robert Yeoman
Ida Lukasz Zal and Ryszard Lenczewski
Mr. Turner Dick Pope
Unbroken Roger Deakins
Who Should Win & Why
While Ida looked gorgeous and Unbroken packed in more pretty faces than I could grow self-conscious with, it has to be Birdman once again. Why? Simple: the whole movie is made to look like one shot when it's not. Technically, that may be more of an editing feat, but Emmanuel Lubezki doesn't just let his gimmick be enough. He actually shoots the shit out of it. Without going into too much detail, the camera moves with the plot and with the actors, not around. It's dynamic, doesn't flaunt its prettiness as much as you'd think it would, and it's smooth as all hell.
Who is Going to Win & Why
I know it sounds like I got a lot of faith in Birdman, but that's because I absolutely do. Movies that win tend to sweep anyways, so I wouldn't be surprised to see this domino effect trickle all the way down to cinematography. I have enough pictures of Birdman on here, so here's a gorgeous shot from every movie: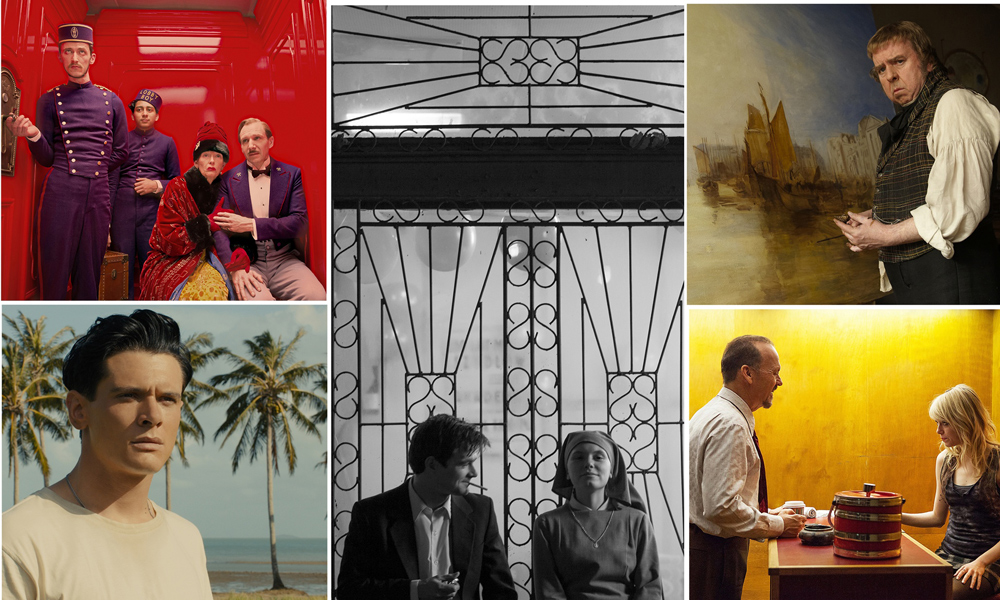 FILM EDITING
Nominees:
American Sniper Joel Cox and Gary D. Roach
Boyhood Sandra Adair
The Grand Budapest Hotel Barney Pilling
The Imitation Game William Goldenberg
Whiplash Tom Cross
Who Should Win & Why
Whiplash should win. If you can't tell by now, I have a pretty distinct preference when it comes to this year's nominees. And I'm pretty much against Boyhood no matter what, but Whiplash genuinely deserves this one. If you've seen the final closing minutes of Whiplash, then you already know they should have this category in the bag. Even if you just saw the first time Miles Teller and J.K. Simmons interact with that drum kit between them, then you know. Whoever this Tom Cross guy is must be a musician because he knows how to dance his way through a crescendo of intensity without ever altering the mood or tone. The movie moves along where it could have easily dragged and fallen apart. Seriously, the pacing of this fucker is award-worthy. He's making you have a two hour anxiety attack. Best pacing goes to Whiplash.
Who is Going to Win & Why
It just better not be fucking Boyhood. Anyone can drag a 2 hour movie out to 3 hours and just cut it into a thousand pieces to mimic "fragmented memory."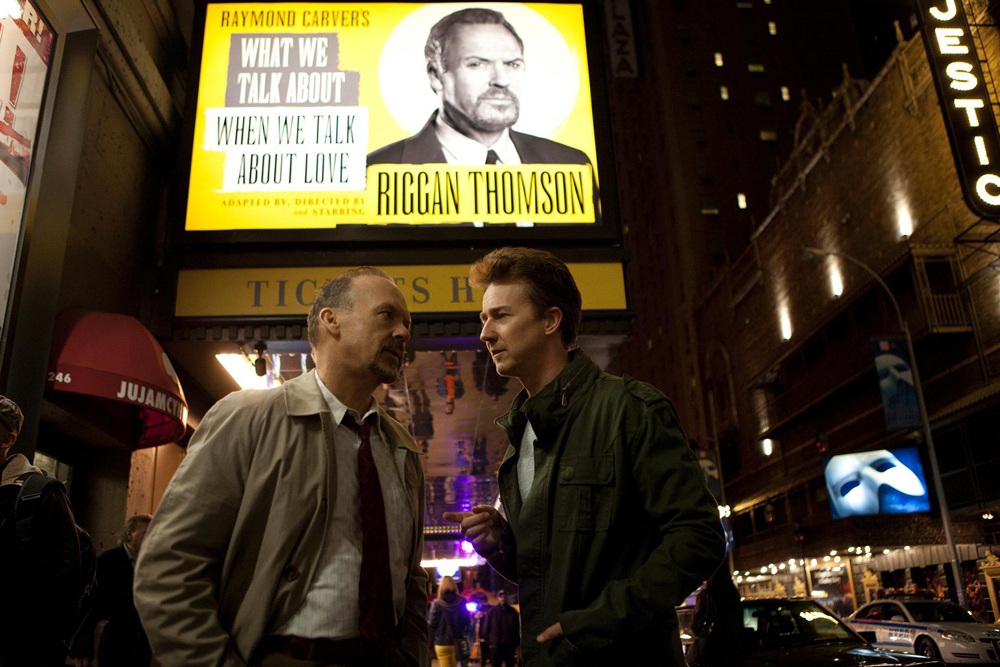 So there you have it, the only categories I, or anyone else, really give a shit about. But Todd, where's the music? I'm not going to sit here and pretend to know what constitutes an award-winning orchestral symphony. I have an idea of what works, but since they didn't nominate Harry Potter this year, I can't be positive. Again, this year is a little strange given the controversy behind it, and feels like it may be the most unpredictable Academy Awards yet. So, for the first time, there's a chance I'm totally off-base. Luckily, I'm confident enough because I know all, and I'm a little upset because I know Whiplash isn't going to win everything even though it should. If you want to talk about these movies or share your predictions, you're shit out of luck because The Hundreds no longer has the comment-option available for you below. So instead, just believe every single thing I've written or fight me. How? Find me somewhere on the Internet. I'm hidden within the depths. But be warned, I do know all things so it'd be pointless.