We're on our way down to San Diego for the semi-annual Agenda Show, which has fast become the it tradeshow to exhibit at,.. whether you're an indie, corporate, or somewhere in between. Several years ago, Agenda was actually our first tradeshow ever, back when we were wide-eyed, eager, and dumb as rocks. We showed up the first morning of the show with a cardboard boxload of wrinkled samples and some pens, and then showrunner Aaron Levant kindly reminded us that it might've been nice to bring a rack and hangers to show off those nice t-shirts. Ugh.
Well, we still got the wrinkled samples, but we've learned to bring our own hangers, and this year, we'll be side-by-side once again with your favorite brands like Crooks & Castles, King Stampede, 10Deep, and Obey. I'm most stoked on Mighty Healthy's Agenda debut, the return of Clae (!!!), and Agenda's merger with the FISM Collective's Speakeasy show, which hosts Fiberops, Lovewright Co., and Commune.
Off to the land of flip-flops and fish tacos!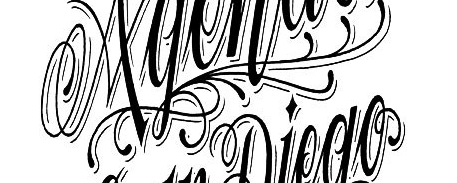 by bobbyhundreds