The Hundreds' Senior Graphic Designer Benjie spent the day at Torrance's North High School, where he was invited to lecture to the Graphic Design class. When Benjie told me he was gonna do this today, I just had a few questions.
1) Since when do high schools have Graphic Design class? Since when do high schools have computers?!
2) They're letting you step foot on a high school campus? Around underaged kids?
3) Are you the Guatemalan Johnny Cupcakes? Juanito Panecitos? (Johnny Little Bread)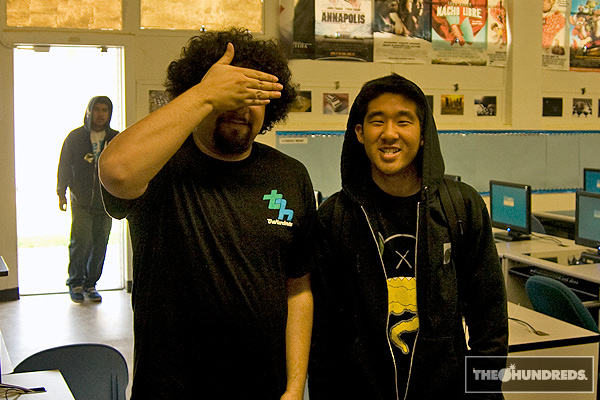 He spoke to 3 classes throughout the day, and Benjie said about half the kids had heard of The Hundreds. The other half thought he was a creepy drunk hobo that had gotten lost. A girl offered him water and some vitamins.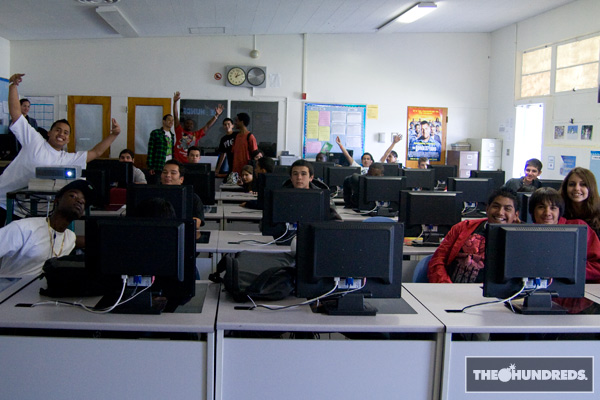 Just kidding. Anyways, there were plenty of TH supporters. And streetwear heads, in general. He said a lot of the kids just surfed Hypebeast during class and wore street brands. Most of them bought The Hundreds online, as opposed to physical retail shops. And whereas they were so-so on Myspace and Facebook, almost every single kid was a Twitter fiend. Which reminds me. Wink.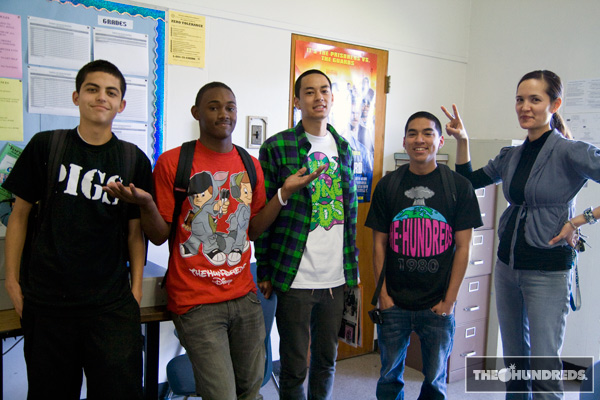 Other things that were going on with the future of America. Tight pants. Bright colors. WHITE GIRLS.
P.S. Students of North High, this Benjie character is actually not affiliated with The Hundreds in any way, and has pulled similar impostor stunts at several other high schools in the area. If you come into contact with this deranged man, please run the other way and call the police.
by bobbyhundreds