Video games are back, people. And in a big way.
Sure, younger generations never stopped playing and saying that video games are "back" would ignore the immense growth the industry has seen in the last decade, even rivaling "real" sports for viewership and attendance numbers.
But with the quarantine going on, even the older generations are rediscovering their love of the electronic arts (it's in the game). I can't remember the last time I played this much.
One game that has taken the world by storm during the quarantine has been Animal Crossing on the Nintendo Switch. A legacy title that had been highly anticipated long before everyone knew they'd be stuck at home with nothing to do but live vicariously through these cute little characters, it's been a smash hit, to say the least.
In Animal Crossing, you can customize your character's clothing and environment, even allowing the user to design their own clothing within the game. Once we started seeing people tag us in photos of their characters wearing The Hundreds, we became even more intrigued.
So, with the help of Devon and his team at Glitch Labs, we put our entire new Spring Logo Pack release into the game. Now, you can wear these pieces in real life and in the world of Animal Crossing!
If you're playing the game, head over to the Able Sisters Clothing Shop. Once you arrive, use the Custom Designs Kiosk and search by Design ID for each individual piece you want. Below, you'll find a list of codes for each piece in the Spring Logo Pack, including every colorway so you can match! For the decals, download all codes and place in order.
Make sure you tag us in all of your Animal Crossing lookbook shots!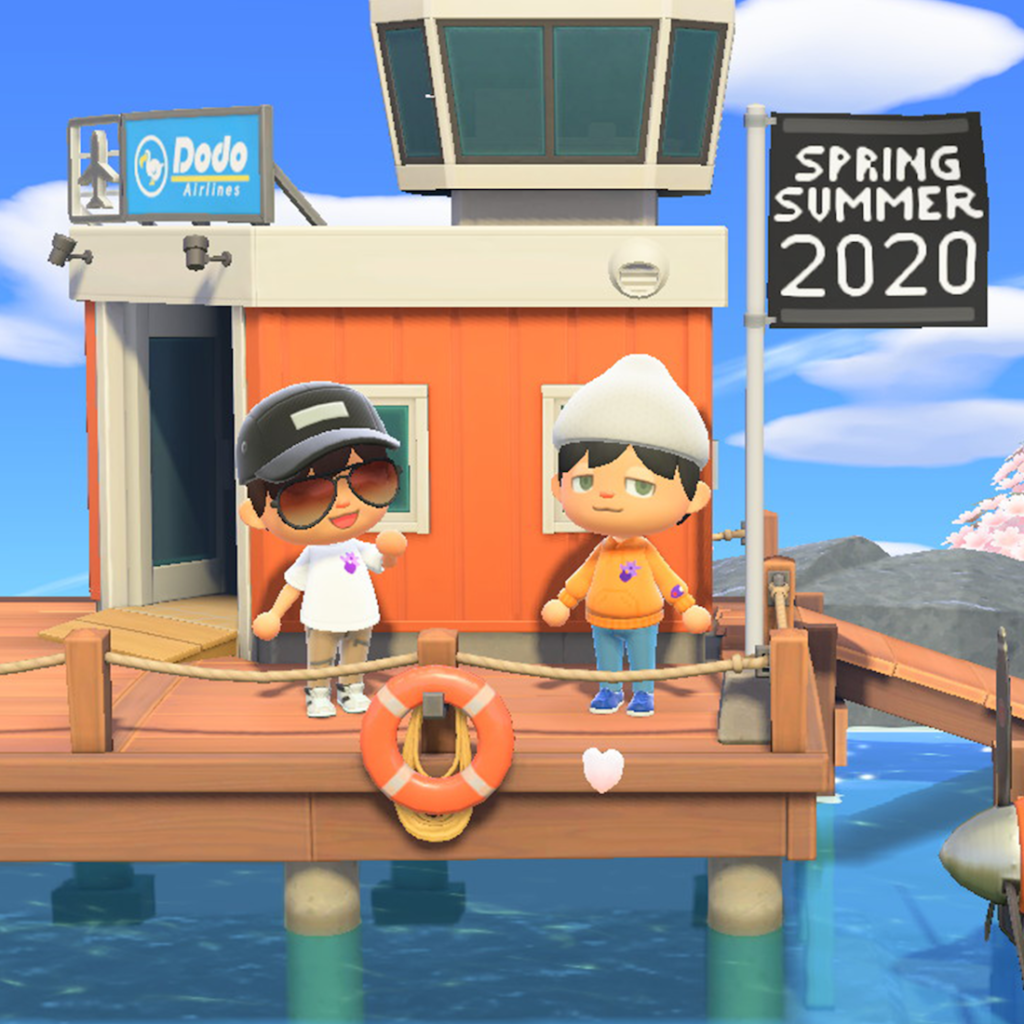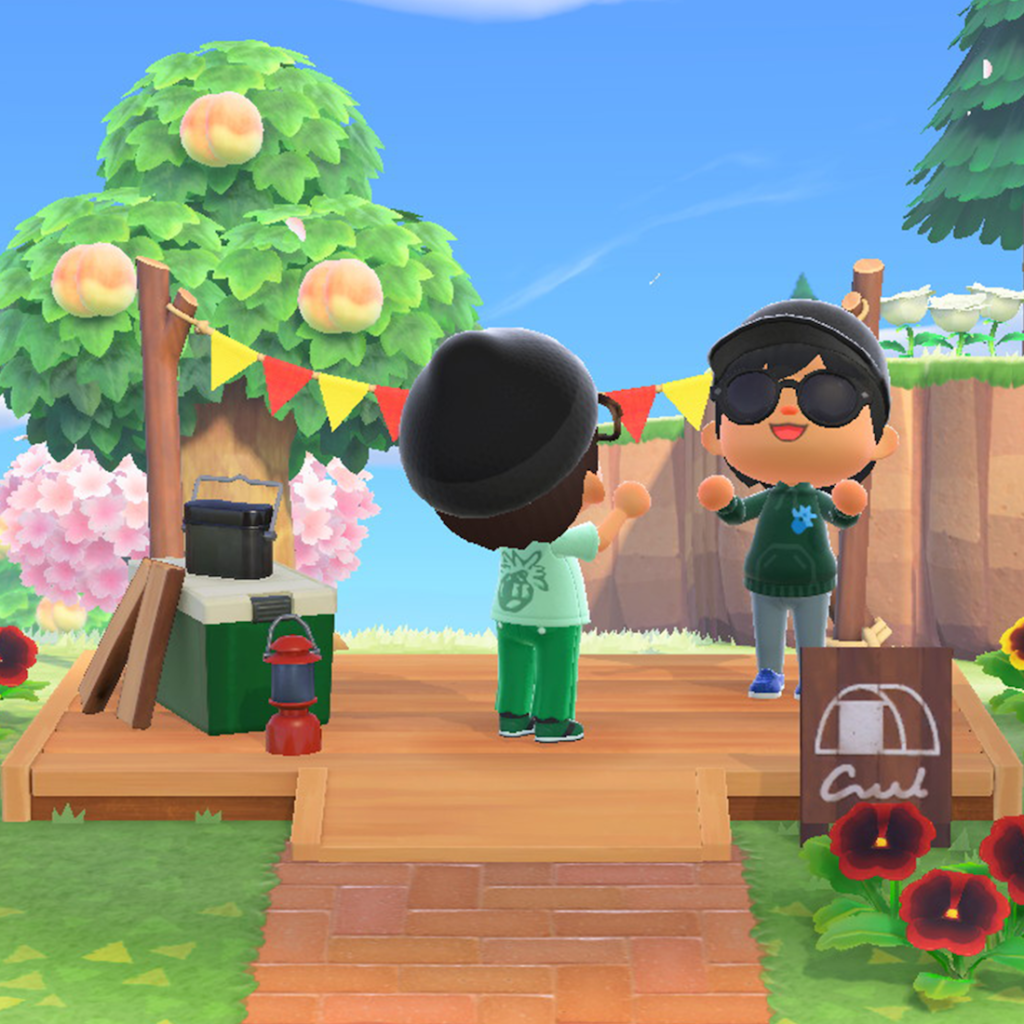 Simple Adam T-Shirt:
Mint: MO-JDJY-BVK6-V26J
White: MO-QFWN-63W8-X1J1
Black: MO-XVWG-5XX3-6V85
Pink: MO-VG1S-8DCX-54XP
Royal: MO-CS0D-686G-J9WH
Simple Adam Pullover:
Orange: MO-9JPF-R343-M1RR
Dark Green: MO-HVY3-7JSH-6Y2G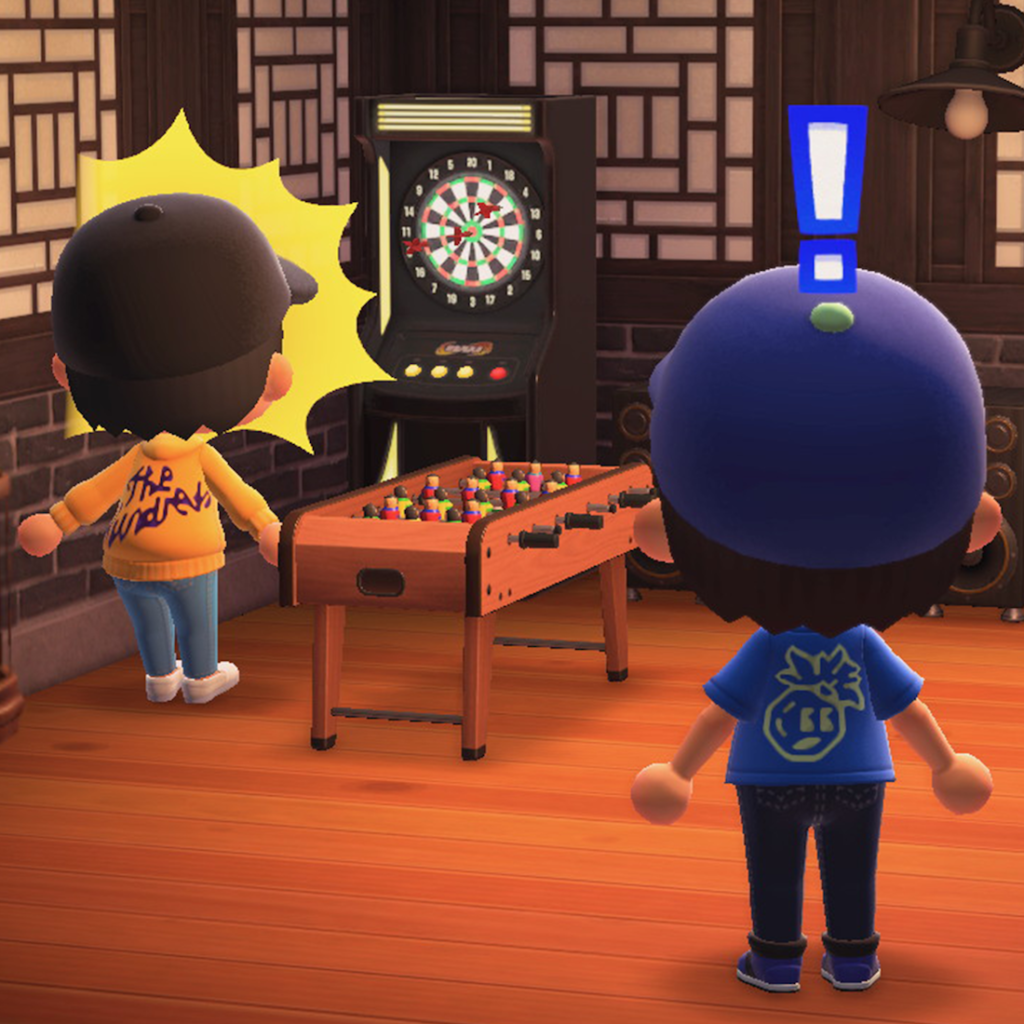 Slant Pullover:
Maroon: MO-HNLL-PKF7-GYQY
Gold: MO-YCNQ-0SD1-QDTR
Slant Logo Decal:
MO-4MHT-0VP0-JL7P
MO-YTK7-HGF0-DTC6
MO-QD62-24FS-BP5K
MO-0VNC-92WP-L619
MO-8LNN-W65R-KXTD
MO-88M3-6090-JCJS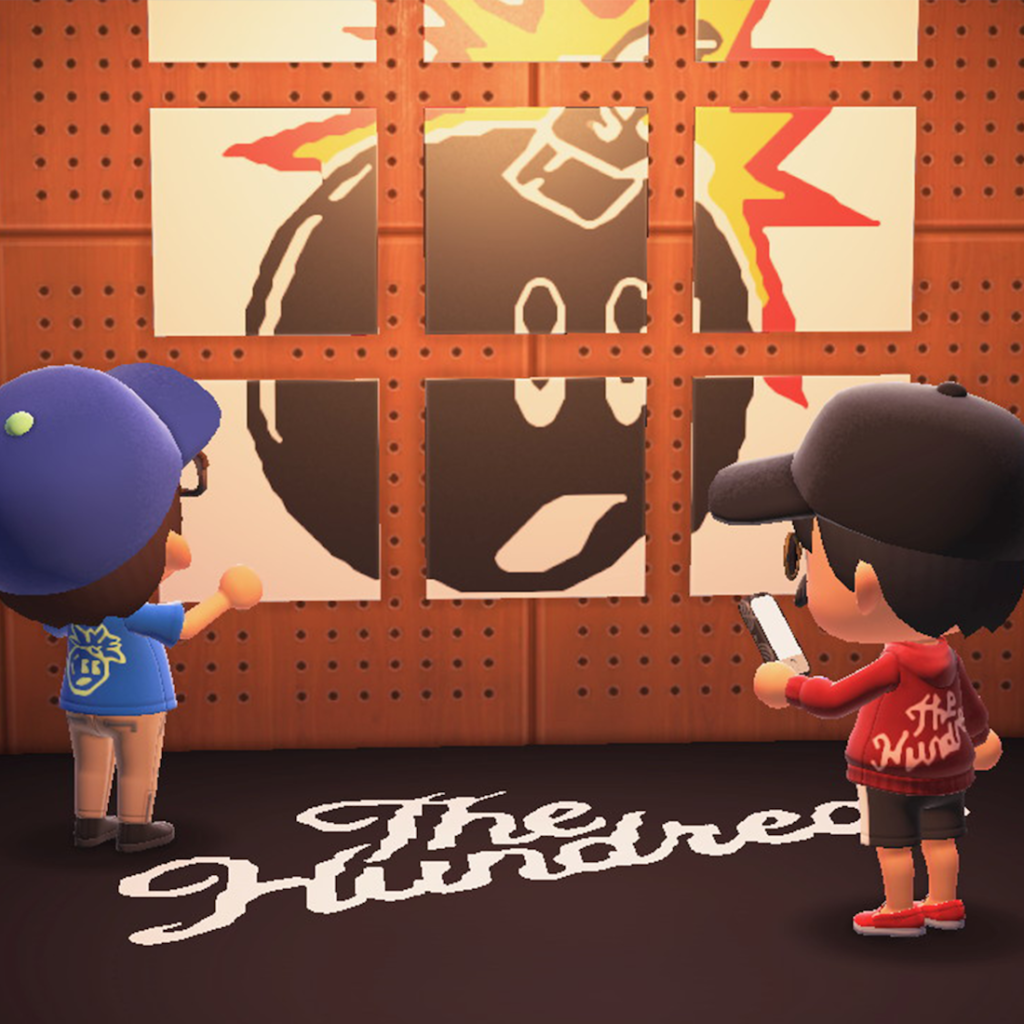 Adam Bomb Decal:
MO-25BJ-7DM3-9RK5
MO-2KWV-XM9L-SJQW
MO-P41Q-7CMY-126Y
MO-92H0-N1KB-VWGY
MO-MXCM-Q87J-78B1
MO-8VLG-8KGS-P411
MO-RKNH-FFX0-5GGF
MO-G3L8-V3SN-6KMW
MO-80WP-FYL5-4WRP
Bar Logo Decal:
MO-K5PP-YGF4-T078
MO-WQ1X-L04C-B7VT
MO-Y427-R6BV-L64N
MO-8GLY-F9MY-NCBS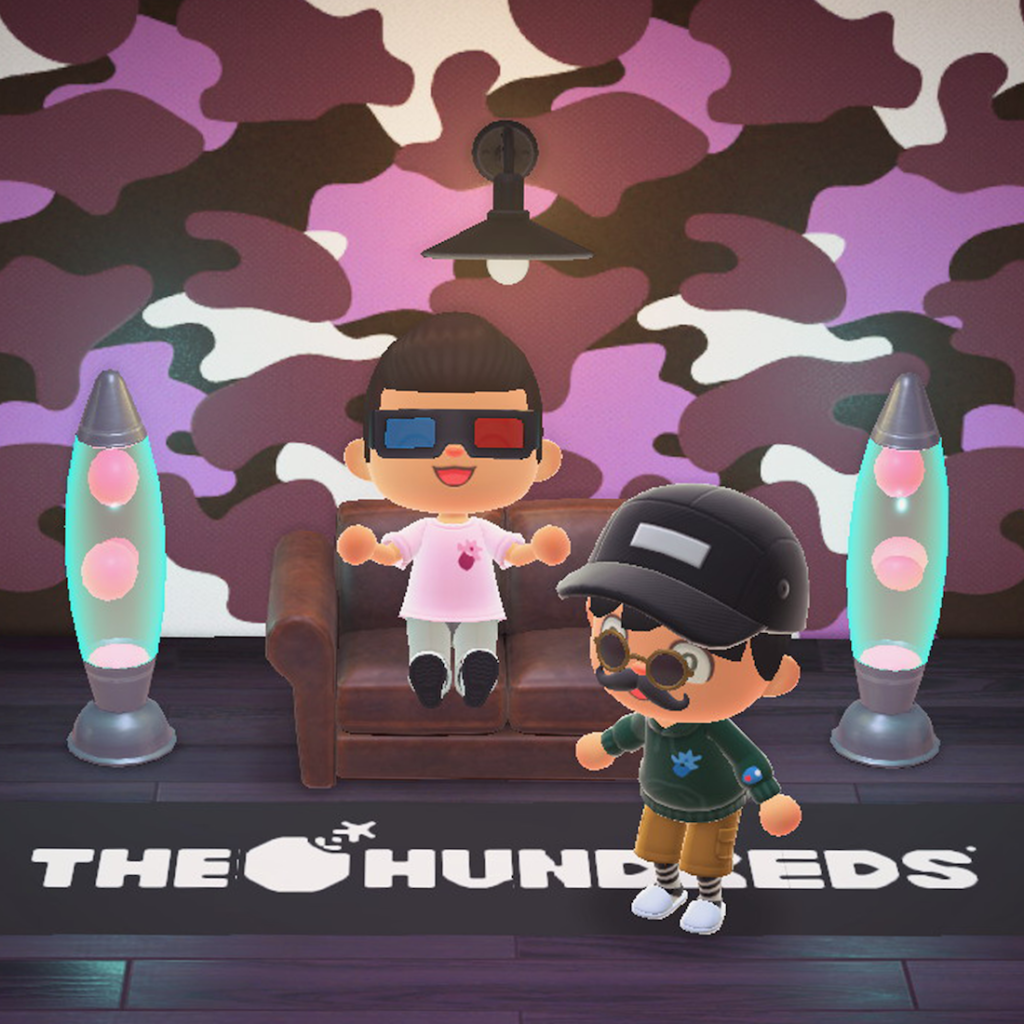 Huge Since 1980:
MO-F7NR-2L1X-155J
MO-0KM5-JGHQ-Y0B7
MO-JGJ0-MBQH-D40M
MO-6S1X-86B3-M7Q5
MO-8Y3P-XL6M-RC1D
MO-XN75-M9DQ-2WN7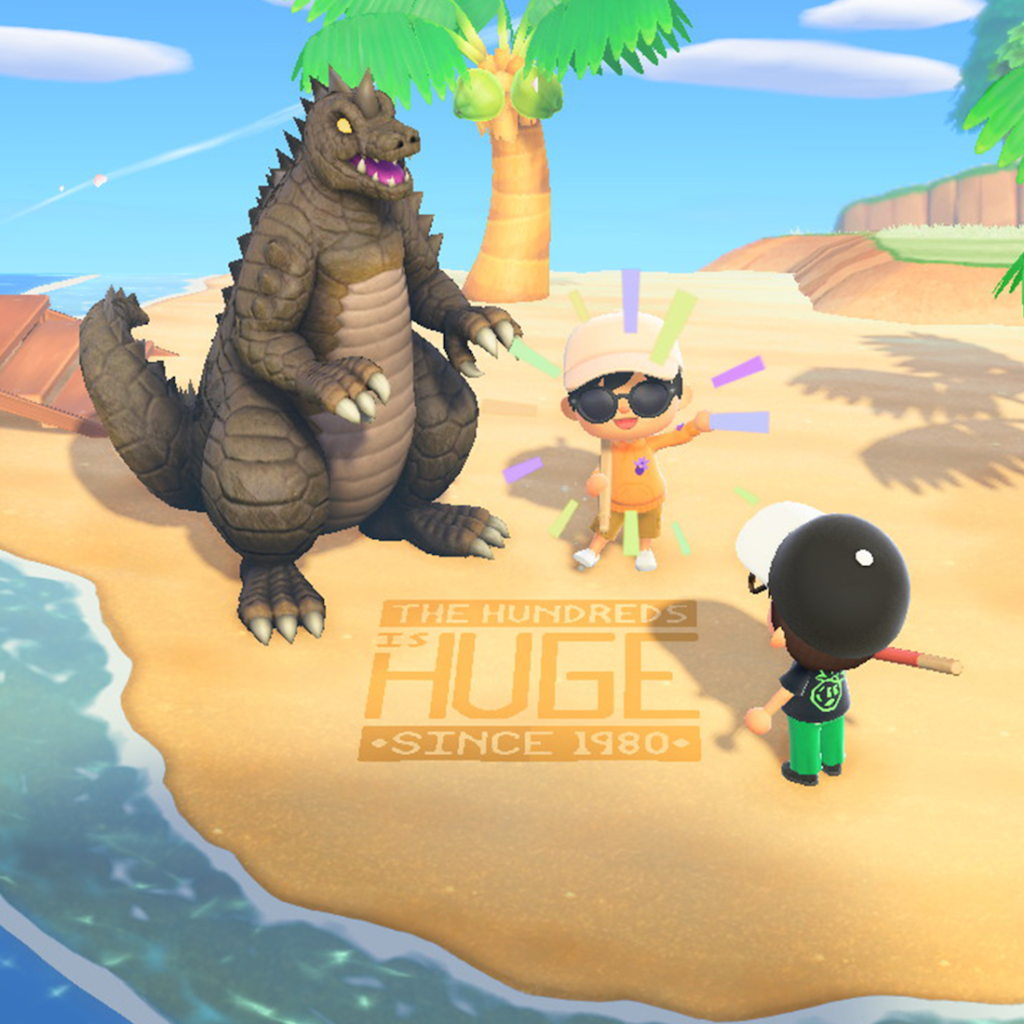 Bonus The Hundreds Pieces:
Switchback Pullover: MO-LRVF-8S1F-R1W9
Peak Pullover: MO-8GCF-BNR3-W50Y
Passons Pullover: MO-Q3KJ-FQ4K-XPNP
Fire Pullover: MO-W3XL-VBD0-8DG1
Flag Dad Cap: MO-YH5G-7S13-FTBM