I've known Nile Evans for a long time but I honestly didn't really know what exactly he did. I knew he was funny, successful, and people seemed to like him, but that was really about it. Eventually we ended up connecting on a mutual appreciation of old school BMX, which then led to discussing some projects we need to collaborate on. It was at this point I began to discover not only what Nile actually does, but how hilarious, intelligent, and self-driven Nile really is. As a talented Writer, Executive Producer, Showrunner, and show creator Nile has the entertainment game pretty much wired.
Fast forward a few years when I was in New York while he was shooting Nick Cannon's Wild 'N Out, a show in which he is the Executive Producer and Showrunner. As a reference, Wild 'N Out is MTV2's biggest show and MTV's longest running comedy series with a ridiculous list of talent that has gone on to great things including; Kevin Hart, JB Smooth, Katt Williams, DeRay Davis, Corey Holcomb, and of course, Nick Cannon. Remembering good times from previous seasons of Wild 'N Out and some of Nick and Nile's other productions, I happily headed to the set to work on some future projects.
Being responsible for almost everything, the Executive Producer and Showrunner positions are both huge responsibilities in any production, but on Wild 'N Out, Nile's role expanded to include comedy coach. While Nile is a talented Producer, his greatest asset to this show is his ability to help others be funny. It was pretty amazing watching Nile working with the cast, taking bits from amusing to funny and funny to hilarious. The cast would come up with a bit, line, or joke and you'd see Nile take it in; if the joke was funny he'd just smile and clap, but if there was room for improvement, he'd step in and give notes on timing, economy of words, body language, inflection, emphasis, etc., and in almost every case, within about 2-3mins of work, the delivery would get way funnier.
While being an extremely driven hard worker, Nile actually doesn't really see it that way. He knows he works hard, but his view is:
"If you like what you do, it's never a job. When I go to 'work,' I basically just laugh with my friends all day."
Hopefully the photos and quotes below capture his sentiment that hustle and hard work can also be fun.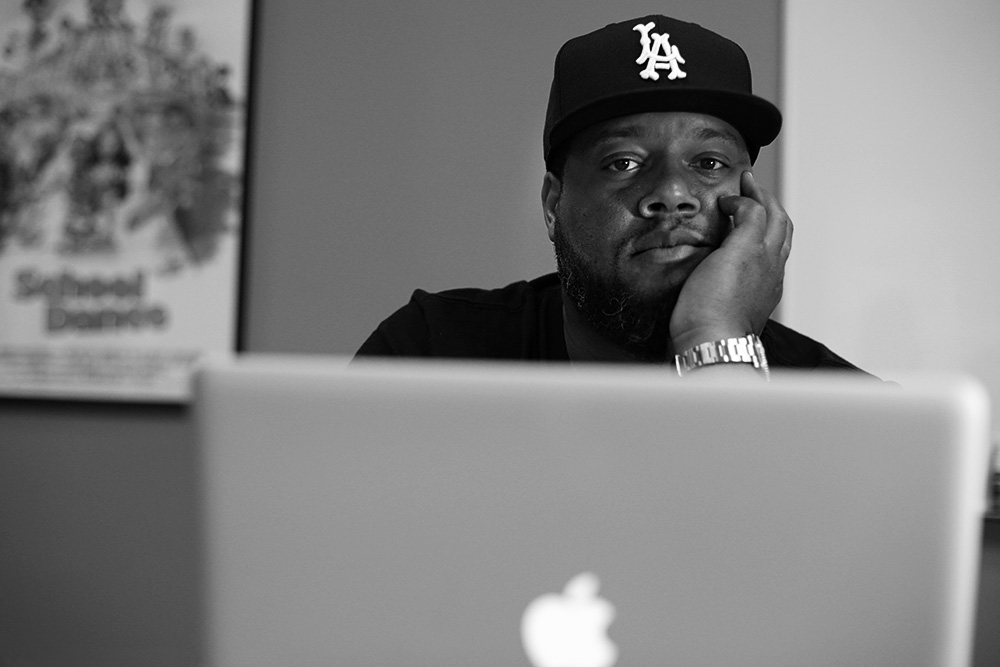 As a writer, Nile spends a lot of time on the computer. In the background is the poster from School Dance, a movie he wrote with Nick Cannon.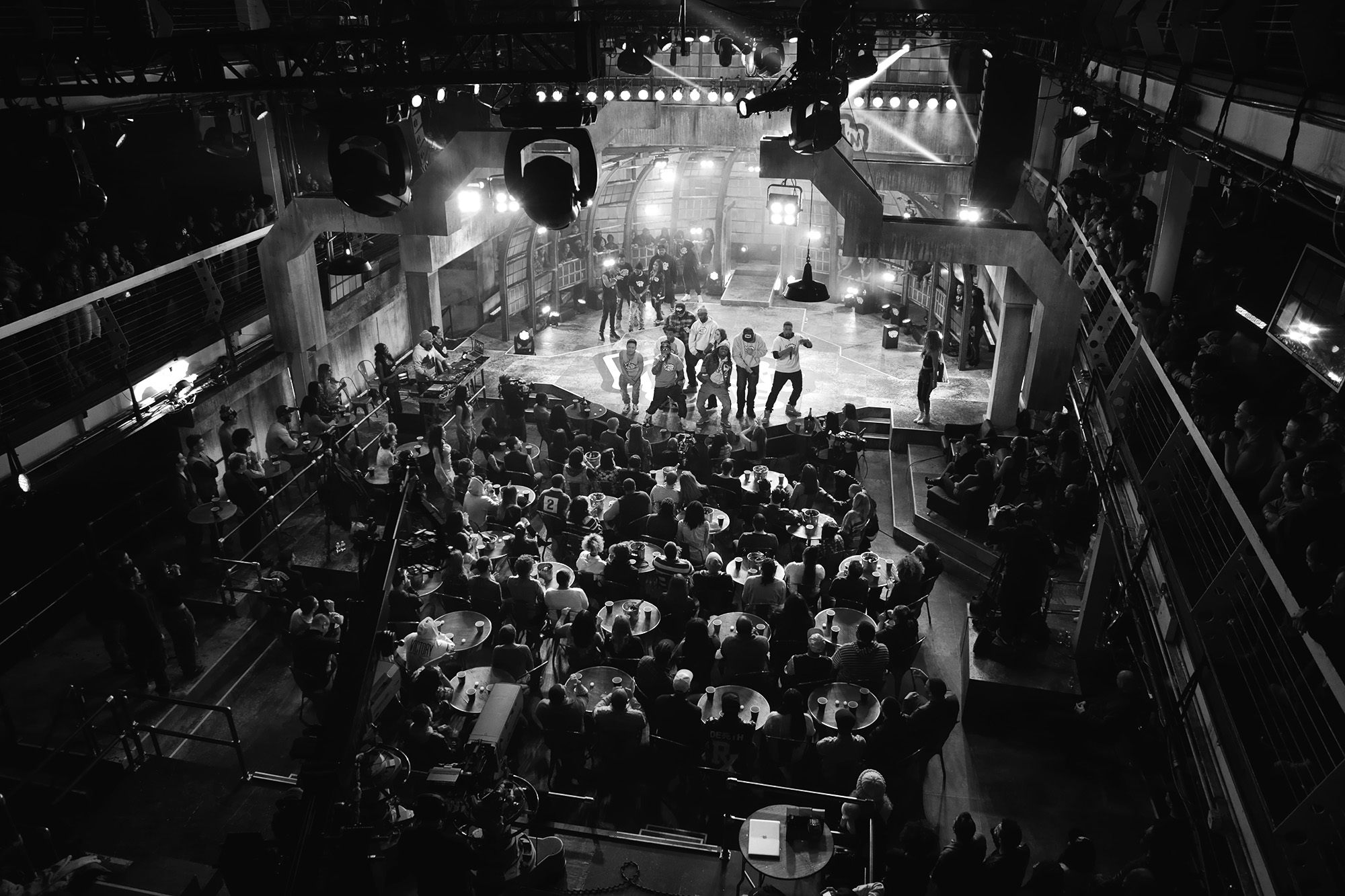 This season, Nick Cannon's Wild 'N Out made Terminal 5 in Midtown their set.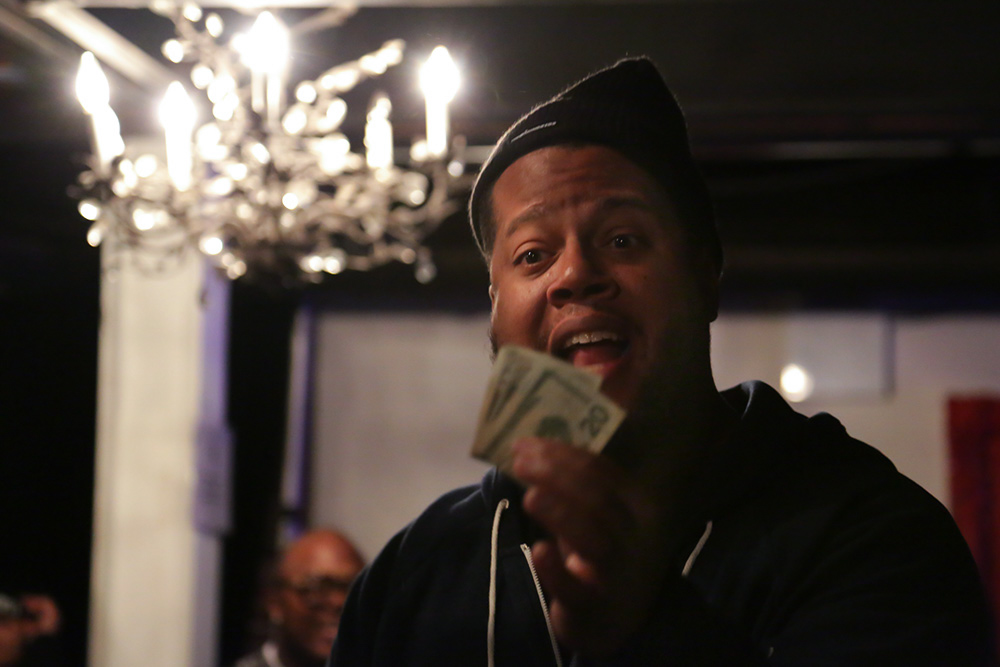 "Nile knows comedy, and he ain't afraid to tell you if your shit is funny or your shit ain't funny." – Johnny Mack, TV Producer/Writer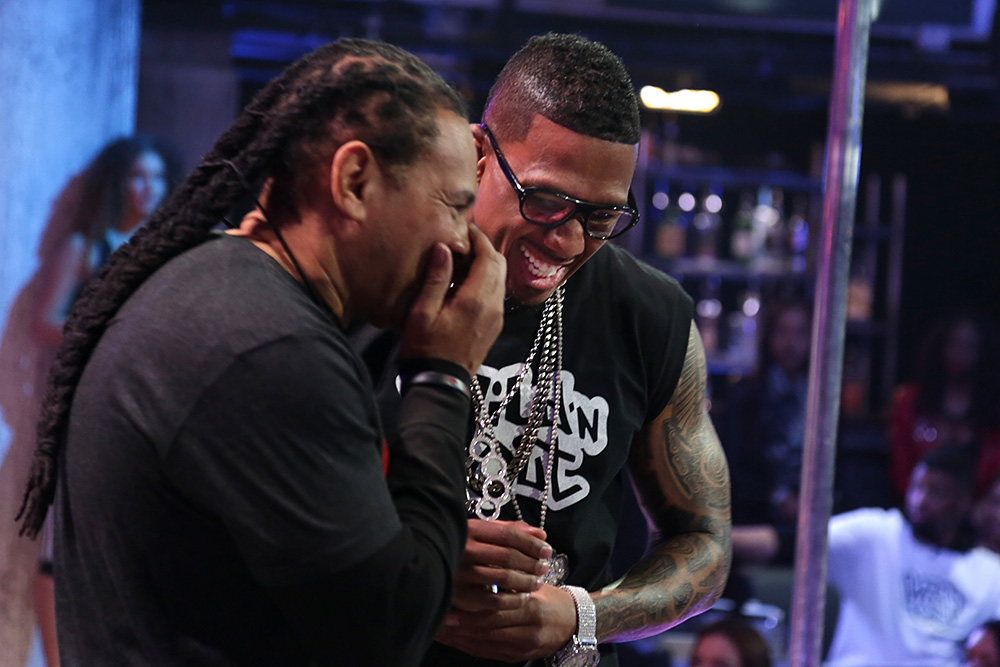 Johnny Mack and Nick Cannon share a laugh in between takes.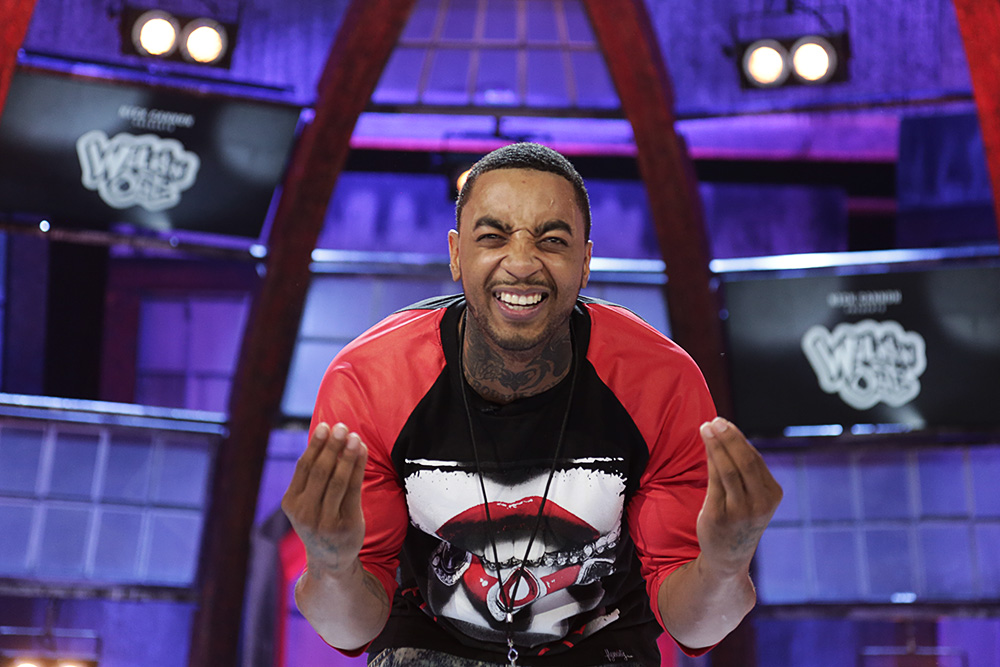 TattooManPaige already had a pretty mean Chris Rock impression, but Nile helped finesse the jokes helping take the bit to a whole new level.
"Nile is on the show to get you prepared for the stage. That stage can be a very brutal place and he's just honest. But it all comes from a good place." – DoBoy, Wild 'N Out cast member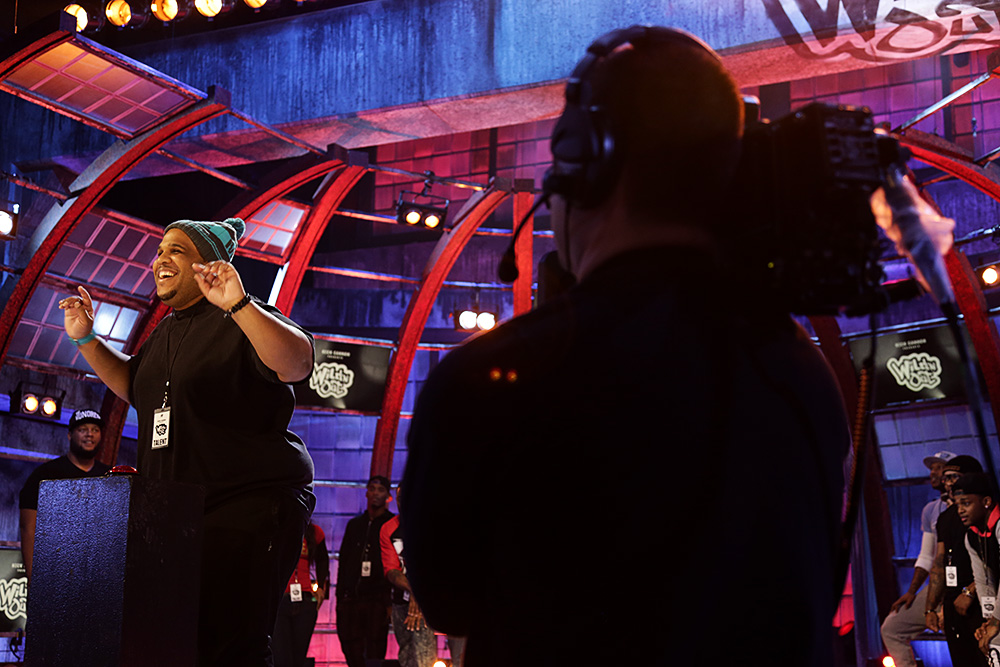 DoBoy shines during rehearsal.
"Nick pops his head in every once in awhile, but Nile's running the show [laughs]." – DJ D-Wrek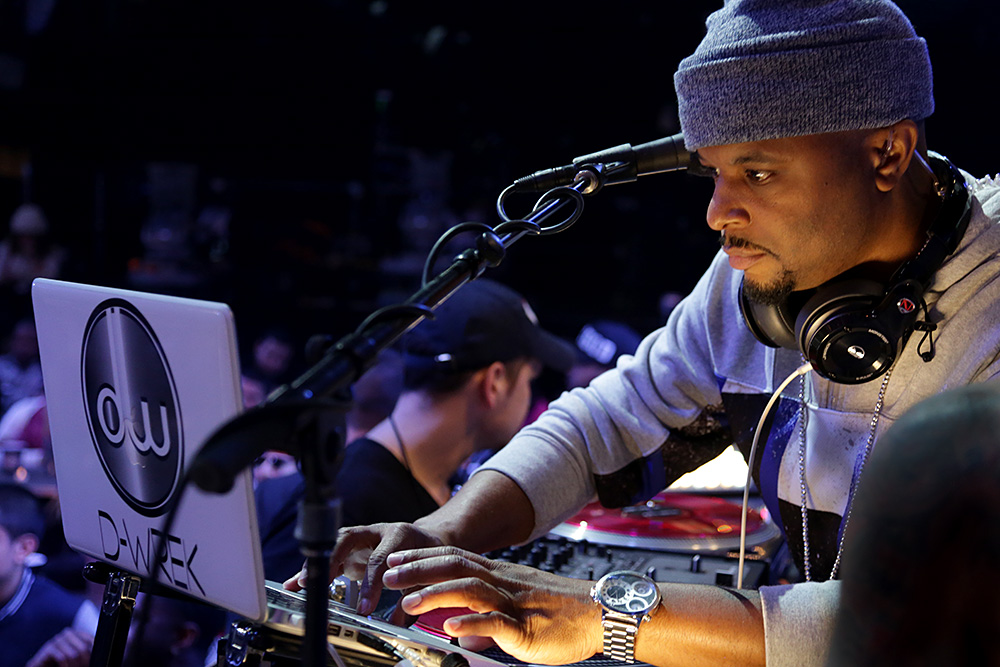 DJ D-Wrek controls the bells and buzzers while seamlessly transitioning show segments.
"He is like a comedy professor, he understands timing, positioning… Nile taught me to make my jokes better, he even taught me to BOMB good!" – Jack Thriller, Wild 'N Out cast member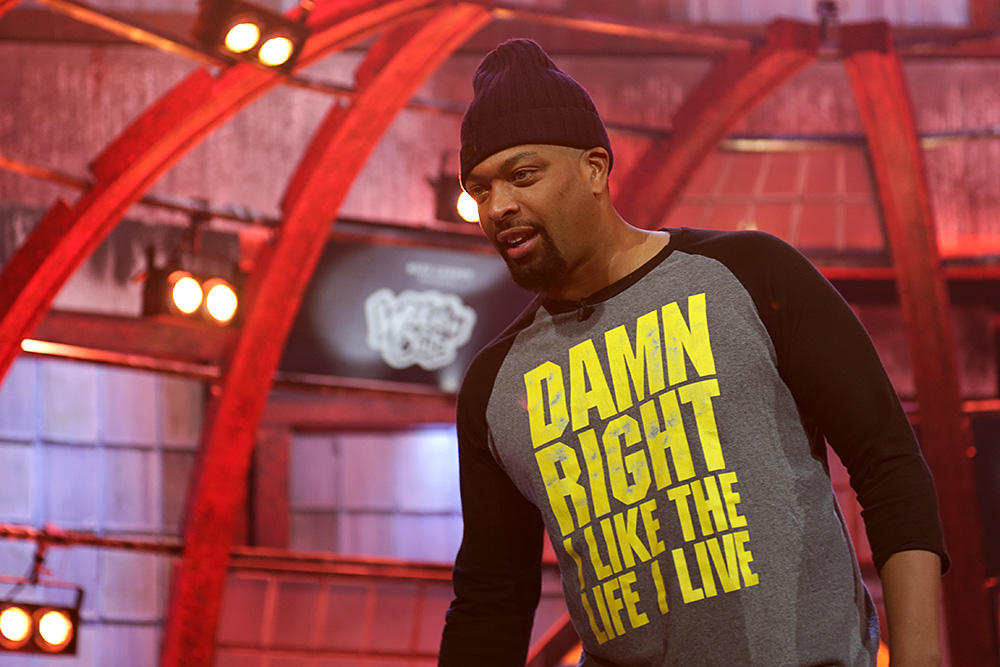 DeRay Davis is hilarious, but even the Wild 'N'Out alumni enjoy feedback from Nile.
"Nile's not only the producer, he's like a coach, he's the coach of the team. He's the head coach making sure the players perform to the best of their abilities." – Tim DeLaGhetto, Wild 'N Out Cast Member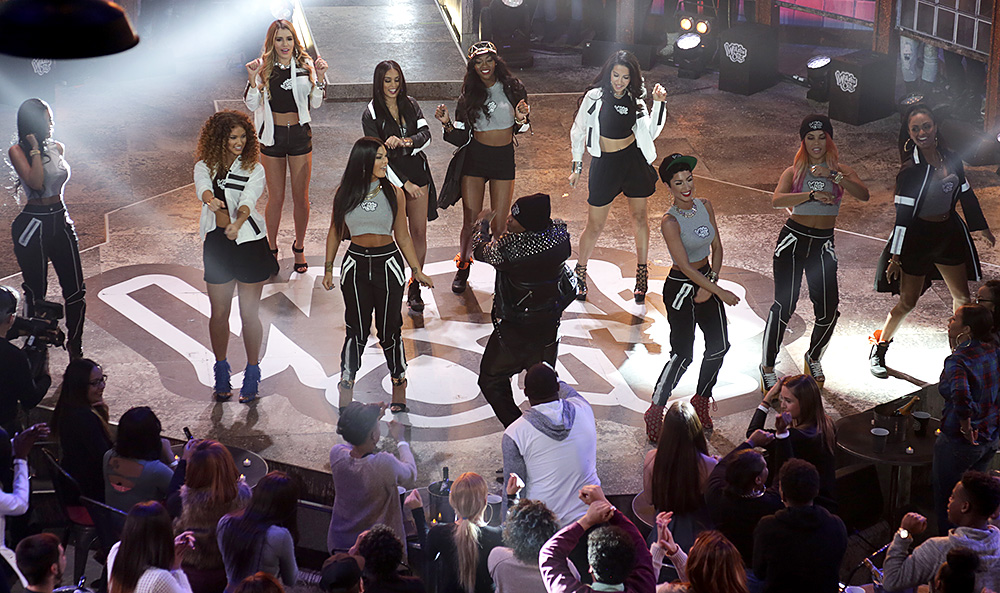 The show starts with Nick and all the Wild 'N Out girls.
"Nile knows what it takes to win and succeed… he is consistently trying to work his way up the ladder and achieve and progress." – Michael Goldman, Executive Producer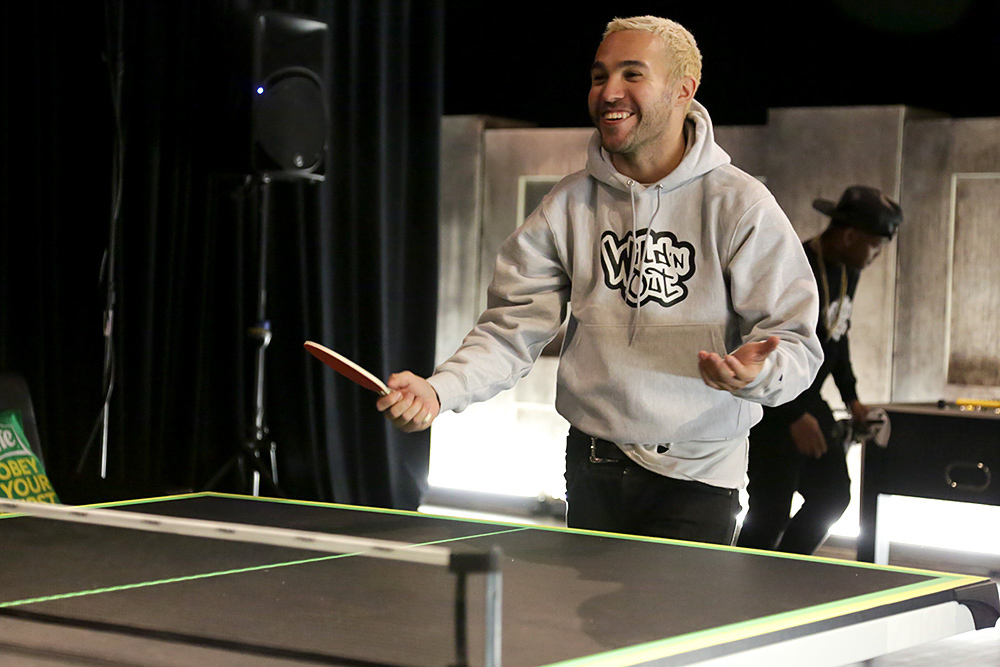 Back stage guest captain Peter Wentz of Fall Out Boy gets in a game of ping pong.
"It doesn't matter how much talent you have if you don't know how to work the system. And on many different fronts Nile has found great ways to succeed in this town." – Mark Cronin, 51 Minds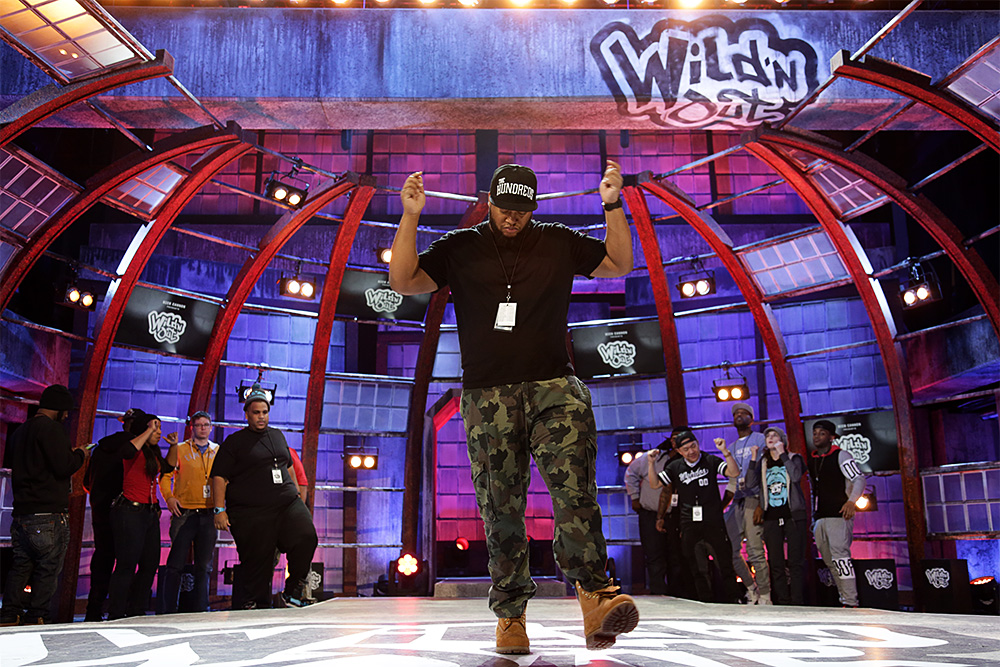 Nile impersonating Nick Cannon during rehearsal.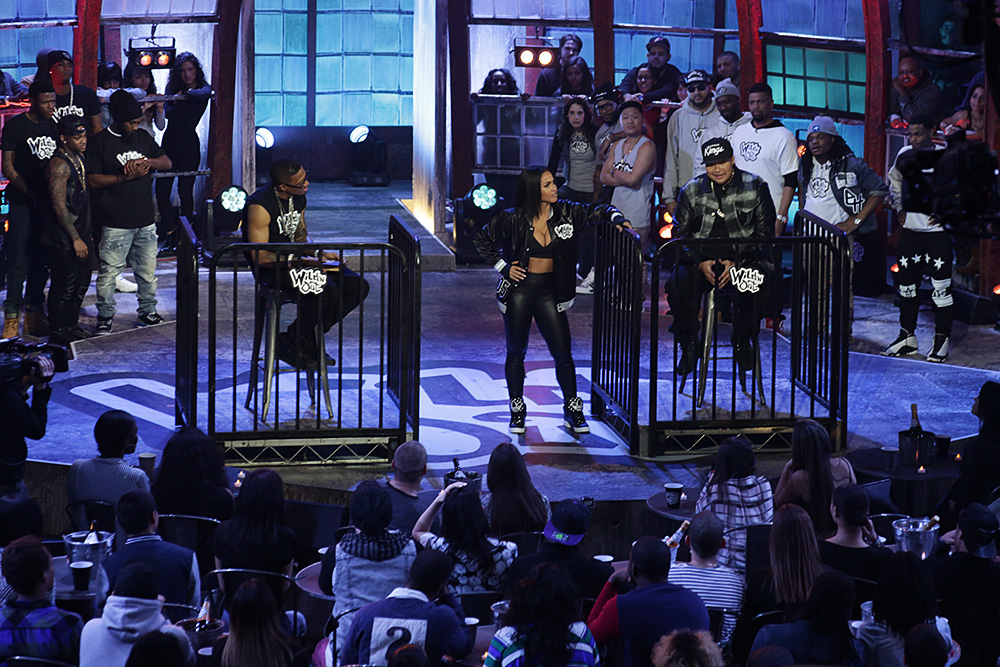 Moments before one of the funniest moments of this season, Nick Cannon, Rosa Acosta, and Fat Joe plead the 5th. Nile actually helped everyone's favorite Rosa Acosta go from Wild 'N Out girl to full on cast member.
"Along with Nick, Nile is there to help provide inspiration, he's the sound board, gives great advice and is a great asset on set. It's rare you have someone with that laid back cool persona on a television set." – Candida Boyette, Network Executive MTV2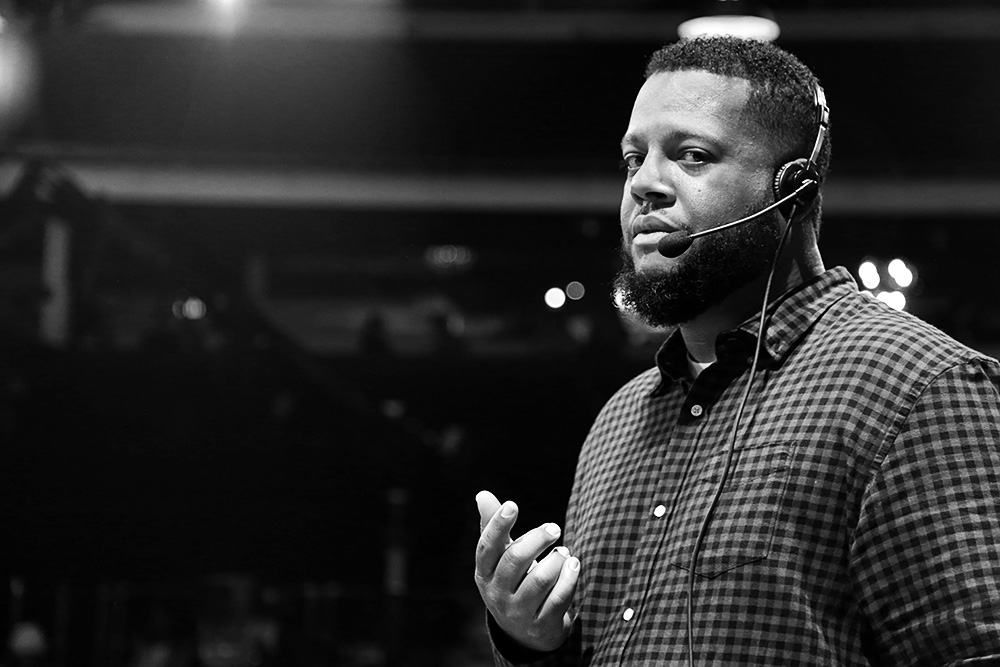 "He gives it to us straight up, blunt, cutthroat, like, 'Look, you're funny. You're not funny. Episodes! No episodes!' And then we actually do what he says and look good on the show." – Emmanuel Hudson, Wild 'N Out cast member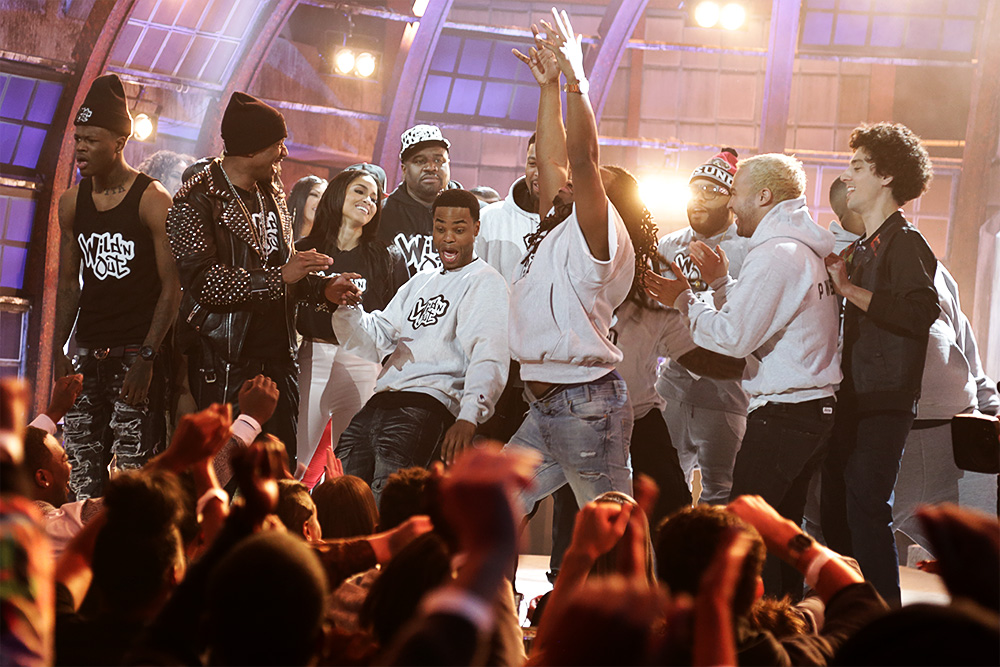 To me this image pretty much sums up "Wild 'N Out."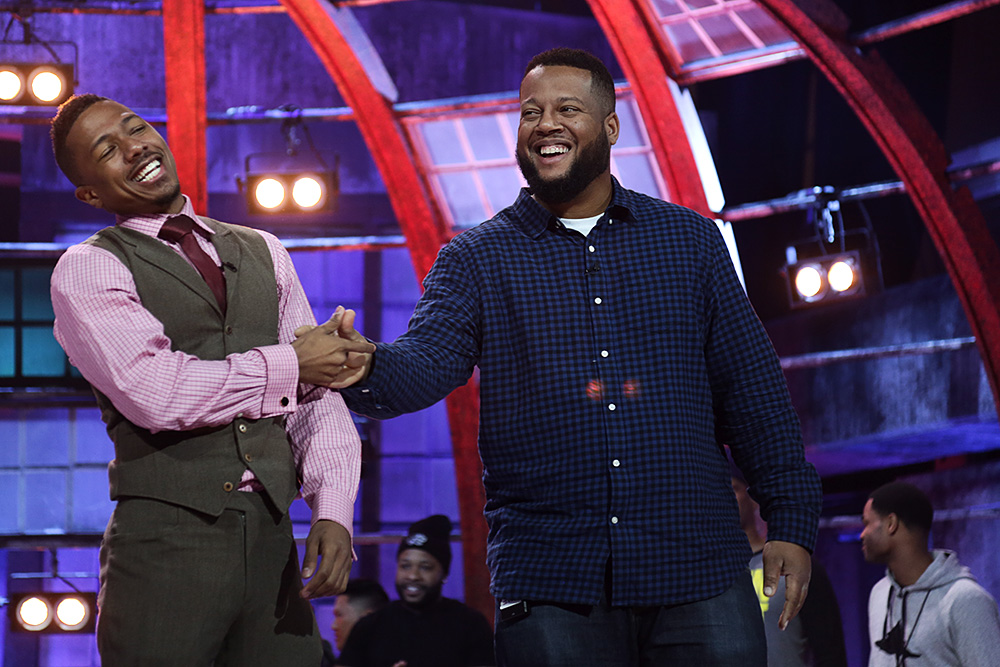 "We have a lot of fun together, but more than anything Nile's an extremely hard worker, focused, and has vision. And that's what you need." – Nick Cannon