Hours after we land in London, Adam looks at us and says, "Wanna see Sabbath tonight?"  Hey guys, here's a tip. The answer to that question is always Yes.
Headlining the British Summer Time music festival at Hyde Park, Sabbath took the stage last night – with Ozzy, celebrating his and Sharon's anniversary – to what seemed like the entirety of the UK.  Considering that tickets dropped as low as a couple U.S. bucks, there were Sabbath observers across the horizon.  If you look closely, there's a dude dry-humping his girl in this photo: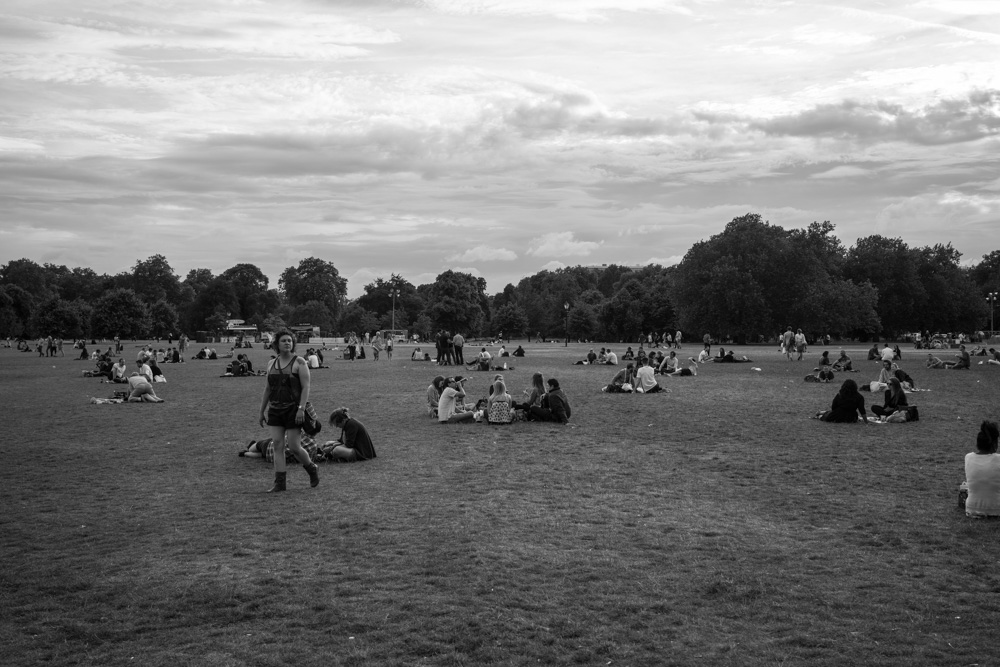 To see Sabbath play in London is like getting to watch the Sox play in Fenway or Kimbo Slice choke someone out in your backyard, so the fans were extra special.  There was a lotta hesh and a lotta mess and a lot of Heineken in plastic green bottles, but overall the crowd was appreciative, sang every word, and threw horns at all the right moments.
Unfortunately, I wasn't blessed with a photo pass this time around, so instead of getting Ozzy shots, I took the opportunity to document the fans.  By the fourth or fifth song in, rain started to fall – quite appropriately – onto the concert; this is what I caught up until then: