"Colorado," by the illustrious Mike Giant, is set to open today, Friday, February 13th, at one of San Francisco's reputable galleries, FFDG. Back in familiar territory of the Mission District, Giant delivers more than 60 new pieces for his latest body of work. There are even a few collaborative prints with Colorado photographer, Jason Siegel, both of whom will be present at the opening.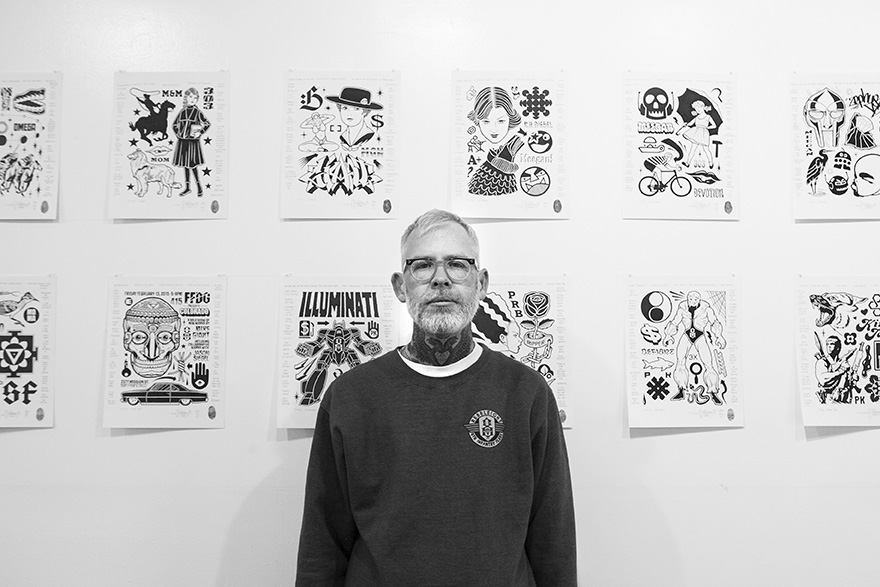 Some of the most unique features of the new work are the personal captions, handwritten in pencil, that outline each of the 60 one-of-a-kind flash sets. There are shout outs to homies that have passed away, mental wanderings, and notes to ex-girlfriends who still hold a place in Giant's heart.
A few side notes are in-the-moment commentary such as to what he's listening to, what inspired a caricature or font-style, or funny ideas like "Oprah for President" or "69 on the first date?" as a question. Or "69 on the first date." – as a definite decision.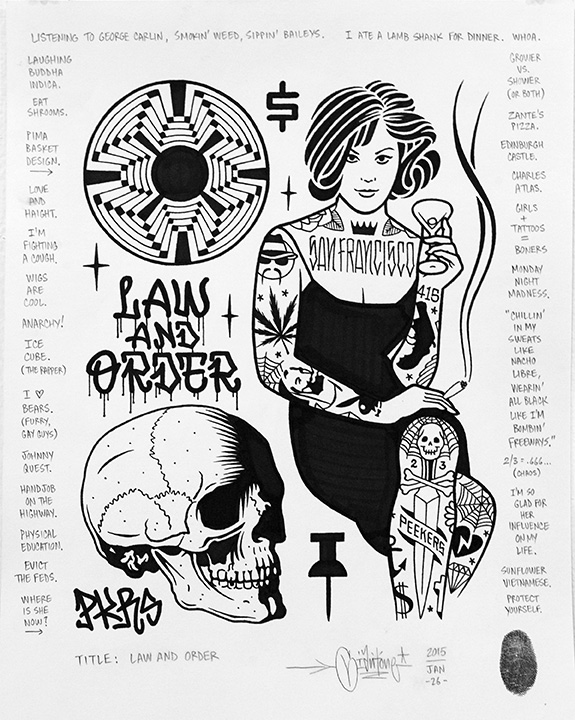 Giant dates each unique illustration with the month, day, and year that gives you an accurate timeline of the work and a diary-like vibe. The installation of these works at the gallery adds to the intimate feel of the work: Each piece is un-framed and pinned to the wall.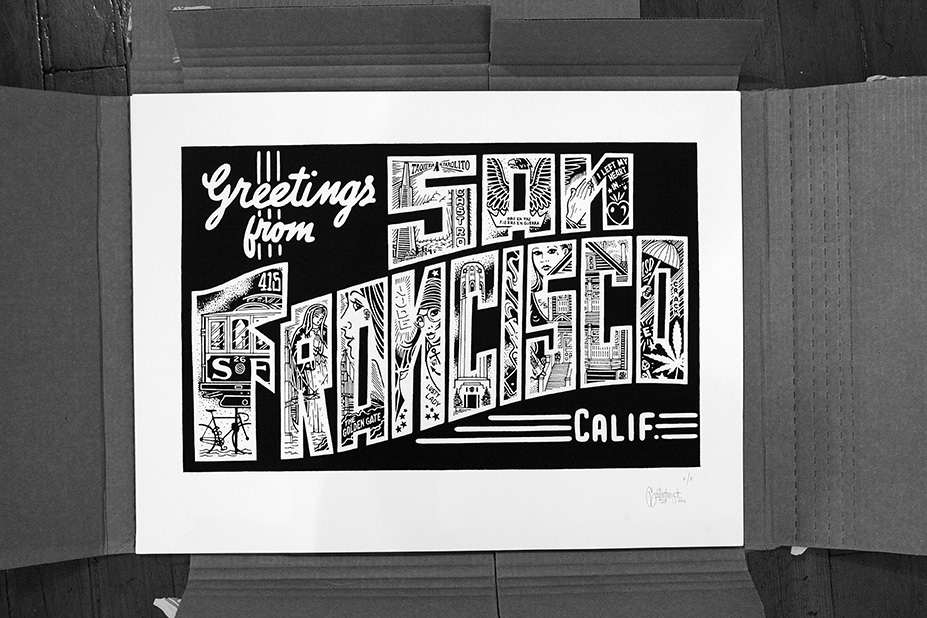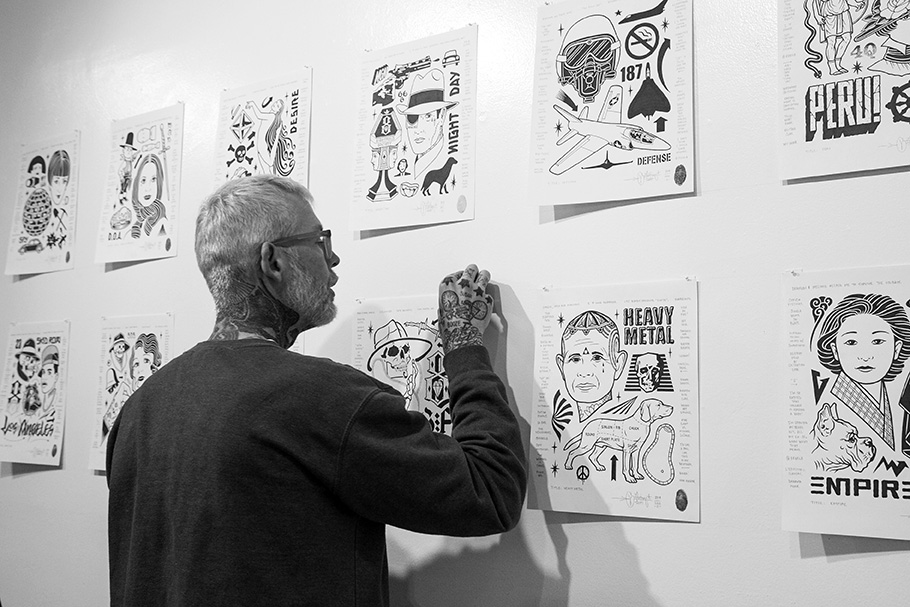 While opening night will be a great opportunity to see some faces at the gallery and support a much-loved artist, I'd suggest to make sure to go back and view the work without the crowd if you find yourself in SF. The intricacies of these pieces need a lot of your time and some space. You'll be very happy you took the second look and definitely see some things that you perhaps didn't catch the first time around, trying to peek over people's heads. For those planning to attend the opening, get there early. It's going to be packed.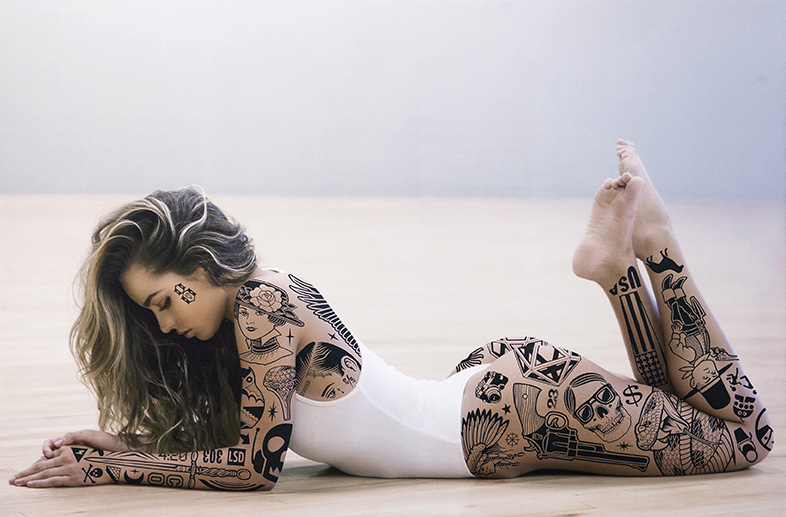 Mike Giant/Jason Siegel Collaboration 
Fecal Face (FFDG) has recently undergone new changes since the start of this year. A young and vibrant Rachel Ralph, has taken over the space as the new Director and Curator. It's safe to say John Trippe, the founder and advisor at FFDG, has left the gallery in the right hands. She's started the exhibition year off right by introducing new artists to the roster and is still showing the staples that put the gallery on the map.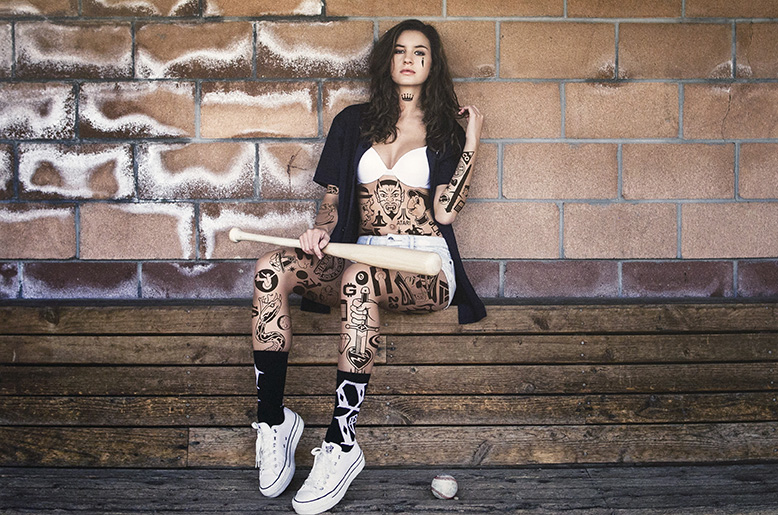 Mike Giant / Jason Siegel Collaboration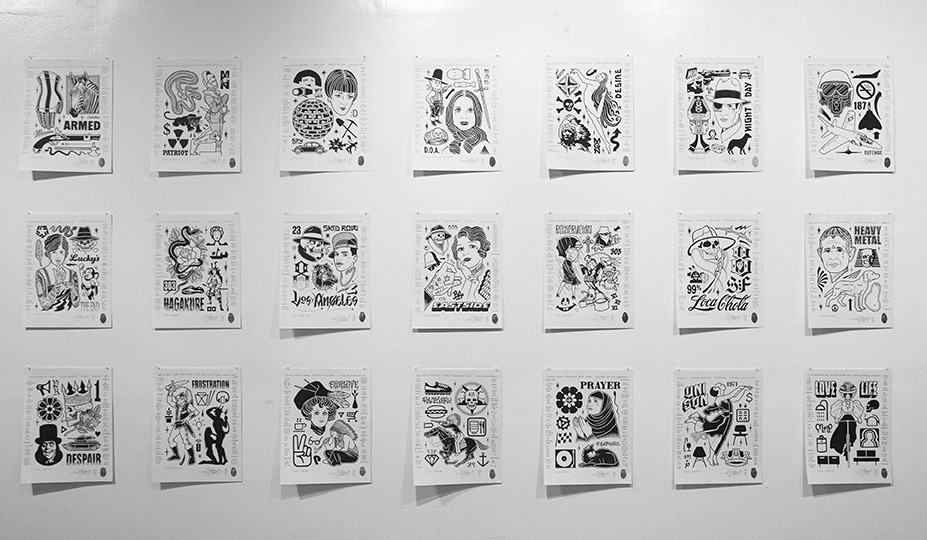 Thanks to Mike Giant for continuing to love this city and continuing to come back no matter where his journeys take him. San Francisco will always love you. Welcome back.