For 28-year-old designer Mike Cherman, streetwear has always been a way of connecting with people. Born and raised in the polo-wearing, cookie-cutter Jewish suburbs of New York, he was in for the culture shock of his life when he moved to San Diego, California, in high school. Skate brands, tight jeans, and new streetwear stores popping up opened his eyes to an entirely new way of existing the world. So, his way in? Making and selling his own T-shirts from the trunk of his car.
It's that kind of intuitive and fearless hustle that's made him a living legend, as one particular story always precedes him. After dropping out of Parsons to enroll in the school of life, Cherman concocted a guerilla marketing campaign to get Jeff Staple's attention. The plan? To plaster the streets of where he lived and worked with posters asking him for a job. It worked, but not entirely in the way he envisioned it—a statement, as Cherman himself will tell you, that couldn't ring more true for the designer.
Lil Wayne in a Chinatown Market T-shirt.
Now, he's the founder of Chinatown Market, an LA-based streetwear brands run by dreamers, cool kids, misfits, and tireless visionaries. More than a lifestyle label—which his first venture ICNY was—Chinatown Market is a community of passionate young creatives searching for acceptance, inspiration, and sartorial self-expression. It's a community Cherman tried to find when he was a teenager making clothing with printer paper in California.
Through all of his upsets, failed endeavors, and breakthrough moments, Cherman is now not only the creator/mentor/leader he's always wanted to be, but the one he's always needed for himself. This is how he got here.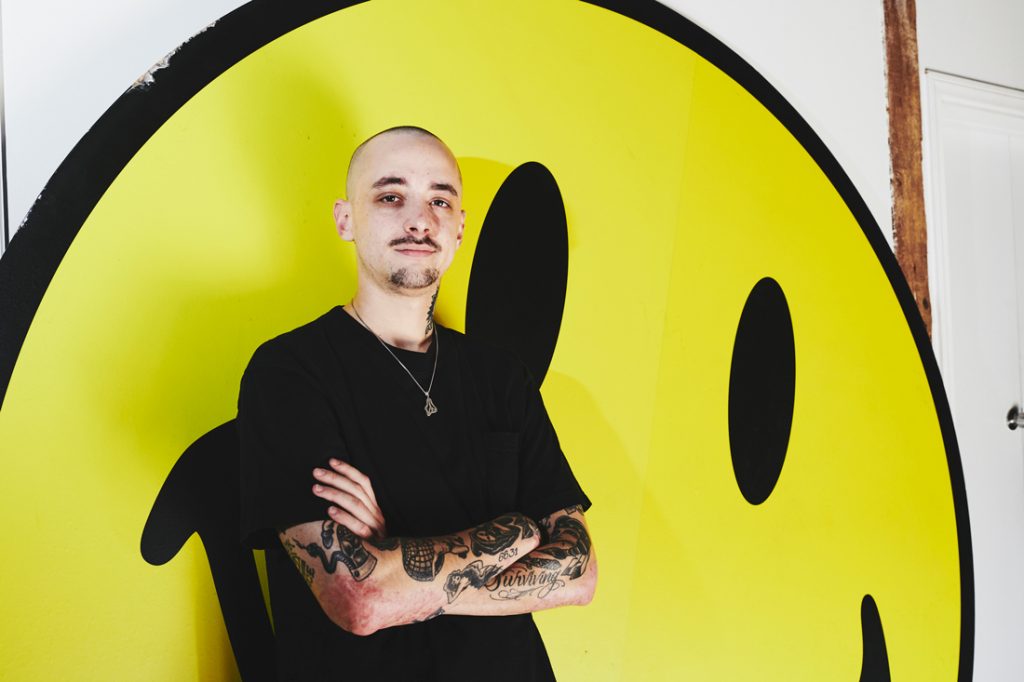 How he got into design:
Both my parents worked in fashion. My dad was in sales and my mom was a designer, but it wasn't really that that got me into it. I moved from New York to California when I was a kid and I really had no friends. I had a computer, I was the new kid, and so I started making T-shirts with printer paper and an iron. I was selling T-shirts in the back of my car at lunch and after school.
The thing for anyone when you start getting into design is you start creating the things you like first. I was trying to recreate the style of the brands and designers I liked, like Estevan Oriol, Mister Cartoon, and Rob Dobi. I never had a traditional graphic design class. I would just sit on YouTube and teach myself.
How a hand injury helped his hustle:
In high school, I used to play basketball pretty seriously and I broke my hand my junior year of high school, so I started smoking weed and making T-shirts. It was a funny shift in my life. I actually had a whole issue with the administration over selling and distributing on campus. That was the first moment for me where I thought, "This may be a thing." I had a nickname in high school: Mikey Merchandise.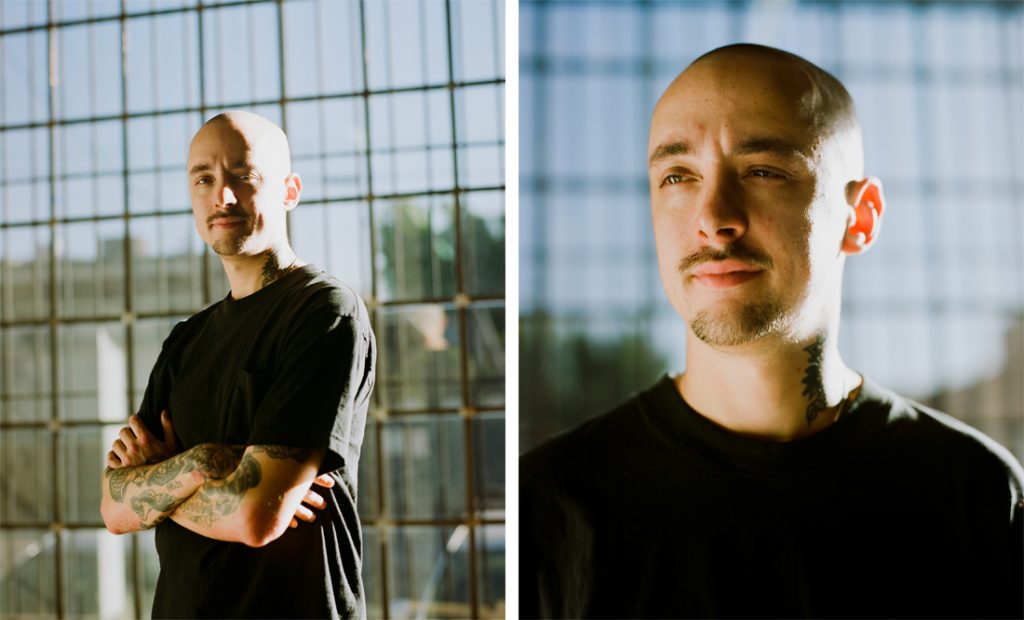 How he broke into the fashion industry:
I went to Parsons and I ended up dropping out of there after a year. While I was there, I was working at Good Wood [NYC]. I learned how to use a laser machine, which ended up getting me my job at Nike the year later. I worked at this customization store in Soho called 255, which transferred into the Bowery Stadium, which did everything for Nike. They'd bring in their big basketball players, celebrities, etcetera for all influencer marketing. When that place closed, I bought a lot of the machines and started a cycling brand, ICNY.
"If you don't take it upon yourself to learn everything, you're only disabling yourself."
How failure shaped his approach to streetwear:
A lot of my life has been defined by making dumb choices and learning from them. In high school, I had a brand called Newcastle Clothing that was named after the county I was from as a kid. I didn't realize there was a beer called that. The first thing I did was make a logo T-shirt. My dad was like, "That's probably not gonna sell because no one knows what your brand is." I was like, "You're wrong!" I ended up liquidating them to Buffalo Exchange.
Also, after getting fucked by an investor, I learned I needed to do all the work instead of working for other people. If you don't take it upon yourself to learn everything, you're only disabling yourself. And I spent four years with an investor who had a noncompete with me basically telling me I couldn't work on anything but the brand, so now I'm able to work on anything and it's opened up the ability for me to just be creative and touch different things and have fun. That's my focus: to continue to push the limits of what I want to do.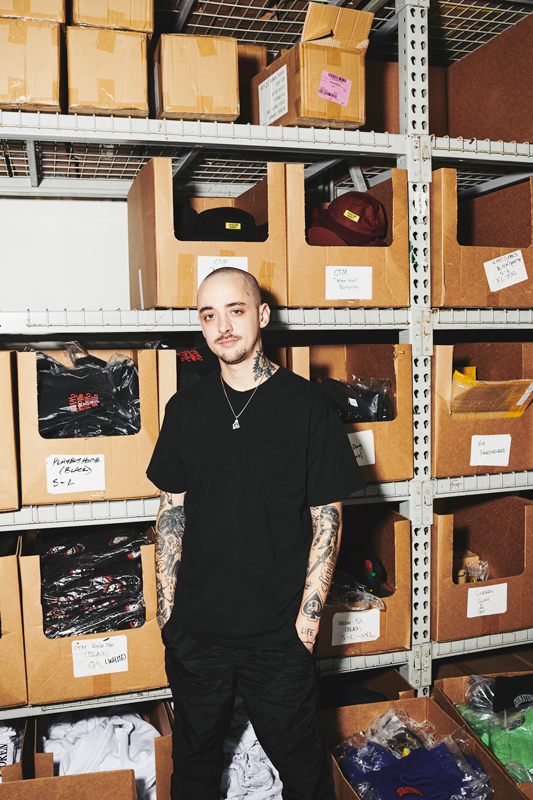 How desperation and Jeff Staple shifted his future:
I thought about the idea [to get Jeff Staple's attention] as I was interning at this store that was right next to Reed Space. I just designed the poster, went to Parsons's print lab and made hundreds of them, and covered the streets of where he lived and worked.
I was in a state of desperation. My parents told me after I dropped out of Parsons that either I come back home or get a scholarship. I just decided I had to figure out how to keep doing what I love in New York. Luckily it worked. I got arrested and went into holding for two days but it was leading point into a lot of what I'm doing now.
I'm still to this day grateful Jeff didn't give me a job. By him telling me no, I went out and tried that much harder. I've seen kids try to do the exact same thing. But I'd say go be creative and do something else. Go exercise your own idea and have fun. Nowadays, kids are so easily able to shoot a DM and ask for a job. It's lost that special touch. Persistence is key.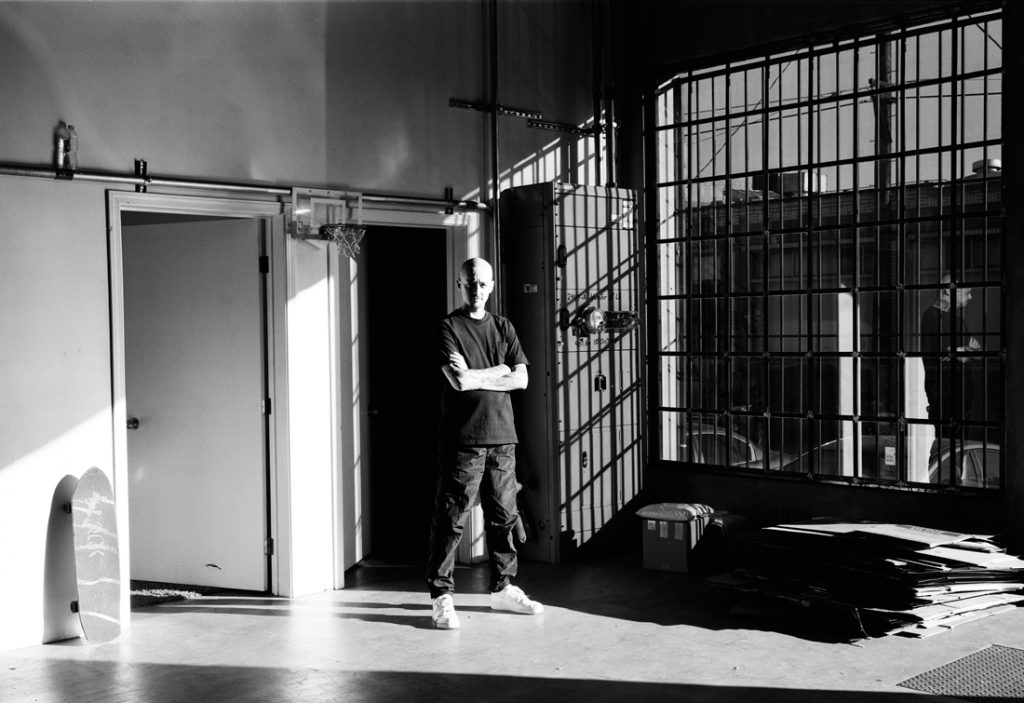 "Streetwear opened my eyes that clothing could be more than these corporate companies and selling as a commodity. There's a community, too."
How mentorship shaped his approach to business:
One of the first greatest mentors I had was this guy named Chace Infinite. He is a manager to A$AP Rocky. He's someone I respected, and someone I didn't handle the relationship properly with. I didn't know how to work with people, I wasn't pricing things properly, and it led to the demise of our relationship. With that said, it was also good for me to learn; it's just unfortunate I had to lose that.
I got to work with Ronnie Fieg a lot. I used to meet up with that dude at Soho House and meet on all the branding and logos and stuff like that, like just hanging out. It's funny to see where it is now. I think it's more been about working with the people like NCB, Ronnie, and all these different people operating a business so you can start to define how you want to operate amongst everyone else.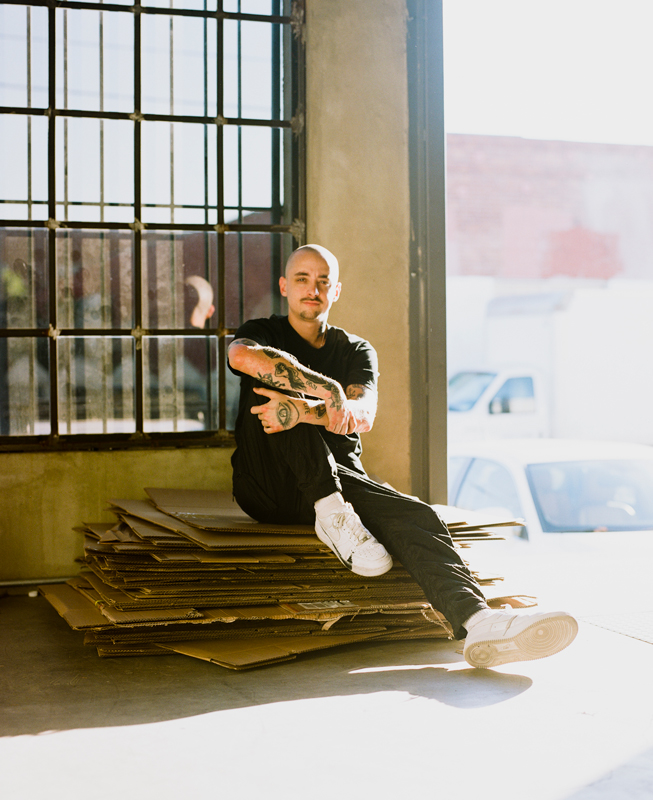 How and why he created Chinatown Market:
ICNY was my passion project and Chinatown Market is my response to the marketplace—knowing that I tried to shove a technical sportswear brand down kids' throats for three years, and realizing that that's not what they want, and understanding that they just want great product that's a little bit different, that's catered to them and feels more inclusive. Our smiley face strands for positivity.  In such a dark time, I was able to make something super bright.
For me, it's always trying to get away from the idea of "limited drop." I want kids to have access to these products and have them feel like they're a part of the community and they can talk to us. All the kids that work for me keep it interactive, and half of these kids come from different places. This one kid came from Indiana, lived in a hostel for 2 months just to work for the brand, and now he's running all the marketing. Another kid was working at Active for years and drove here instead of work one day and worked here ever since. Now he's a pseudo-streetwear celebrity.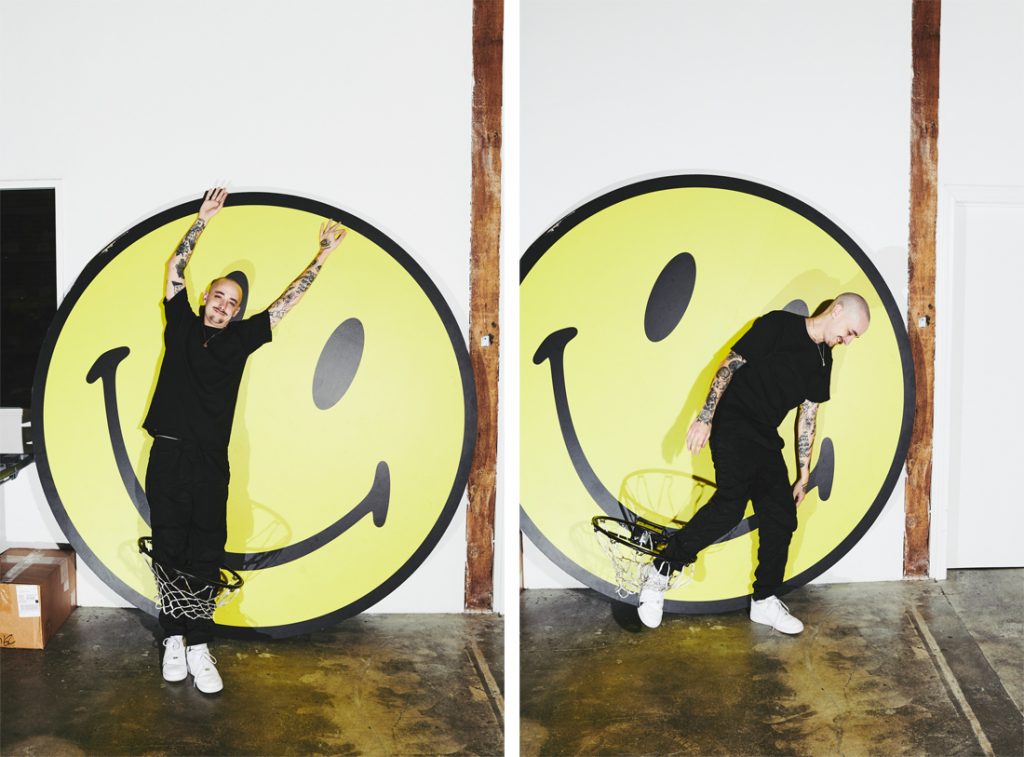 How self-awareness keeps him succeeding:
There's a big difference with Chinatown Market and The Hundreds and others like us—we operate like a business and not a boys' club. That's why a lot of people fail.
I used to design for myself and now I design for the consumer. I used to think I knew what was hot and cool. Sure, I can add my taste to it, but I don't need to make it be the shit that I think is the coolest 'cause that's not what 90% of the world thinks.
And you get over imposter syndrome by always being a fan. At the end of the day, I'm not gonna act like I don't fuck with that. I was always a fan first. I love this shit. I love being a part of this community.
"You get over imposter syndrome by always being a fan."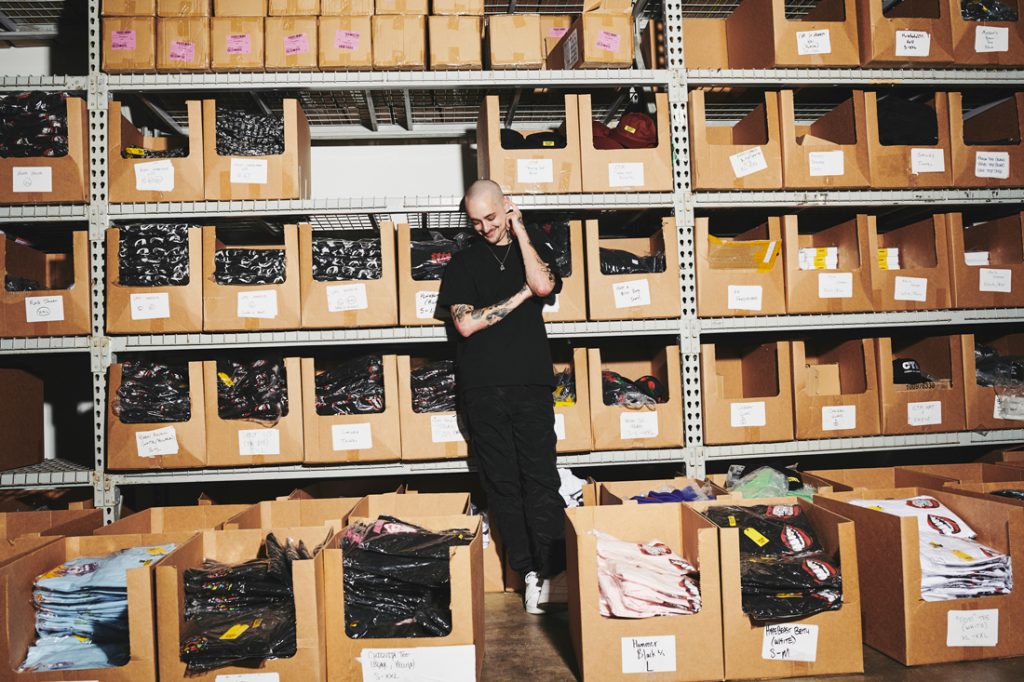 How he sees streetwear culture and his place in it:
Streetwear opened my eyes that clothing could be more than these corporate companies and selling as a commodity. There's a community, too. I worked at this streetwear store in high school and I'd drive to LA to go to The Hundreds' block party. I was literally just being a consumer hyped on the scene, and now those people are my peers. It is funny to take a step back and think I used to be an outsider.
Now, I'm just having fun. I'm not looking outwardly anymore. I'm championing the young designers here. Our sessions are open-ended. I give them a parameter and tell them to bring what they're into into it: no disrespectful shit, no misogynist shit. It contributes to all the idiots who try to defend the XXXTentacions and those people of the world. You can't defend these things.
Streetwear culture [gets conflated] with the boys' clubs of the world. There's a confusing thing in streetwear where half is right and cool and half is a boys' club. I have a female designer but would love to find a woman who'd want to work in the warehouse, too. I want to make this place as diverse as possible. Hopefully someone hits me up through this interview. I want to foster a good community.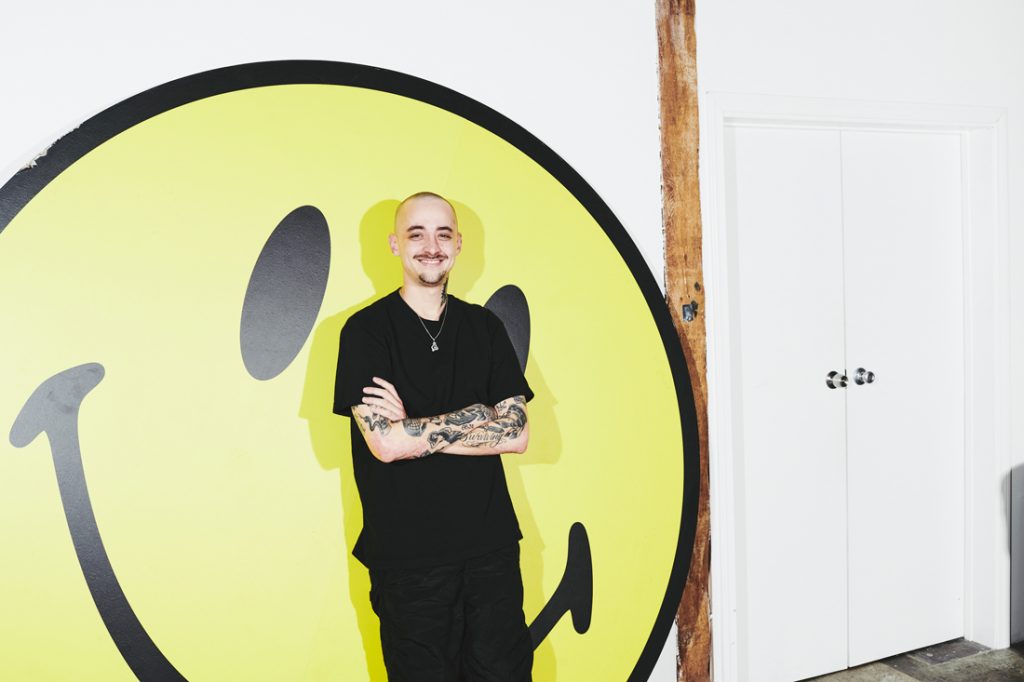 "The only reason this is working is because I put my head down and work hard every single day."
His advice on breaking in and staying in:
There's no book to this shit. People want to define what it is to become something. The only reason this is working is because I put my head down and work hard every single day. I'm not trying to be cool, I don't party, I don't drink, I'm not trying to be a socialite. I do things because I love it and I believe it's working because of that. So many kids are looking for a guide but they have to realize they need to put in that work to get that guide and separate yourself from the pack. If every kid can do it, everyone would.
***
Follow @mikecherman and @chinatownmarket. All photos by Graham Walzer.
The Hundreds X Chinatown Market releases in the UK this Friday, December 7 at 8am GMT. Here's what Mike had to say about our collab: "The whole idea was connecting the Adam Bomb—one of my favorite streetwear characters—to the smiley face, which is our main licensed image this year. It was a fun way to connect two icons [and] have a nostalgic look at what I thought the Adam Bomb could look like in our eyes. I was a fan, I have lived as a The Hundreds consumer, and now I get to tell the story through my eyes."