It would take some limber mental gymnastics to find downsides to Miguel's ever-increasing prominence. The dude danced seamlessly from bald head to pompadour, sashayed away from that infamous awards show incident, and slowly crept into the playlists of the urban in-the-knows until everyone was talking about drugging and hugging. On June 29th, the star that is Miguel blinked a new full length album, Wildheart, into existence—and it does not suck. It's a new batter in the PBR&B power lineup, for an audience searching for soul outside of the nightclub, synchronicity inside the singalong.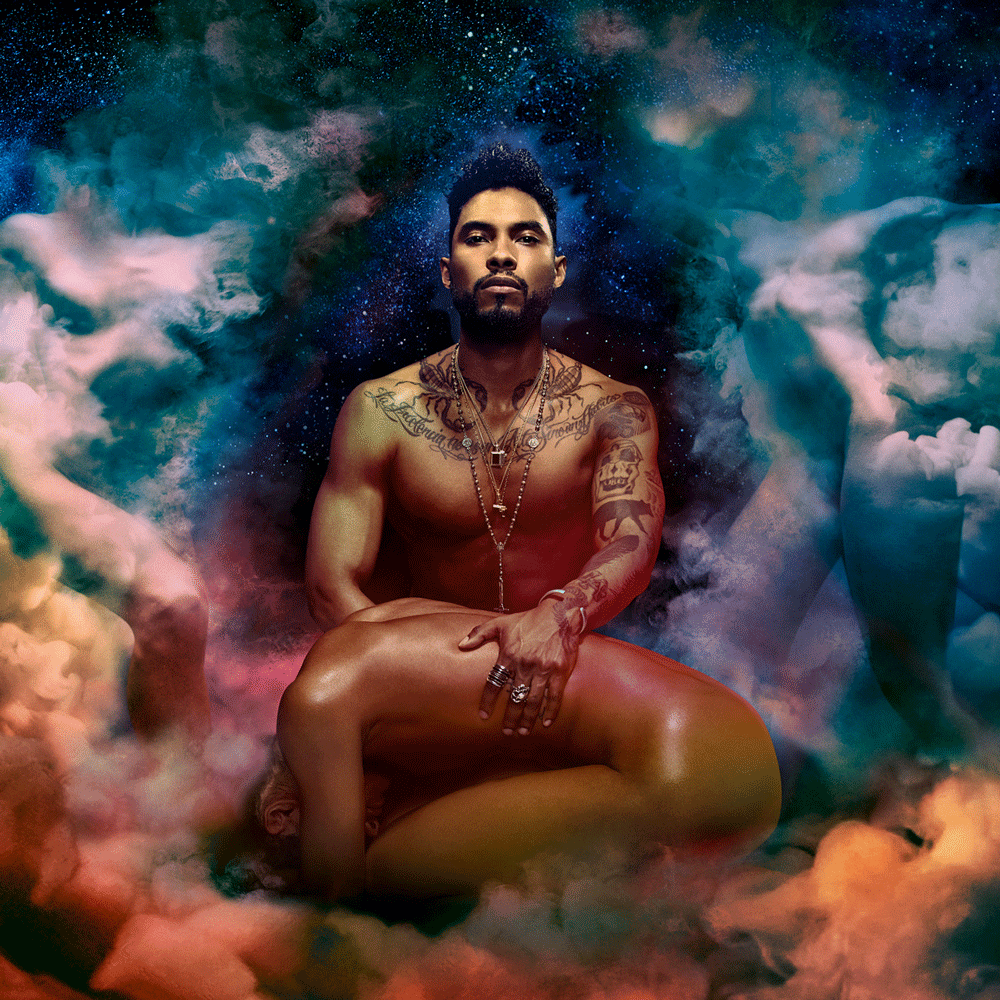 What did you expect? Another EP with only two tracks of hotness? The follow up to 2012's Kaleidoscope Dream offers those familiar milky harmonies, fuzzy guitars, blatant sexuality, and 808s at their zenith. Those 808s though! Listeners hoping for those booming undertones get heavily dosed by tracks like "…goingtohell," and "NWA." But it's how those tones are paired with other aspects of instrumentation that set them in relief amongst sonic morsels. Any beat junky in the control room (ahem, Jeremy Rose) could throw together what's sure to ignite the sweat glands of the selfie-takers. But this album is better than that.
Where Wildheart finds success is its campaign into live instrumentation that doesn't stray too far into pretension. The album opens with, "A Beautiful Exit," set to a simple drum kick and proudly distorted guitar. Miguel sings, "Don't ever sell yourself short, sell your sad things." It's as if Prince and David Bowie were tapped to produce a stadium spectacular, with Miguel as the headliner, beset by epic lighting on all sides.
An honest selling point of Wildheart is the how the soundscape is translated. Fans are treated to the natural sequel to Kaleidoscope Dream. Miguel has been designated as a front-runner of PBR&B and on this record, the transmission of the genre's staple characteristics aren't just present, they're expanded upon. Lyrics for panty dropping also make space for personal introspection. In his staple tongue-in-cheek libretto, he professes, "I'm in a crowd and I feel alone, I look around and I feel alone. I never feel like I belong, I want to feel like I belong. What's normal anyway?" Yeah... While the track's convention of listing instances where the singer feels he doesn't fit in could come across as trite and simplistic, there's a charm in its brutal honesty. Humble moments litter the album, and are magnetic, creating both a draw to Miguel, the artist, and Miguel, the person.
Lest we not forget the showing of lovers rock in this album. For all its distorted guitars, and thick sounds of tom drums, listeners aren't shorted the libido lingo. While not exceptionally clever lyrically, songs like "gfg" and "FLESH" provide those in-car downtempo moments that almost call for no lyrics at all. The syrup of sex is powerful enough to carry the entirety of the compositions. Miguel's distinctive ability to create layered harmonies behind climactic falsetto will most certainly raise those hands of the faithful. This ain't your granny's holy ghost.
But for an album that boasts "Going to Hell with You," unabashed sweetness reveals itself in tracks like "Simple Things" (a track that was written per Lena Dunham's personal request for the Girls soundtrack).
Wildheart is thematically relevant to its title and performer. The heart coming from the crooning of a lover anxious to meet you for "Coffee in the Morning," and to "Belong to You." The wild is with its stadium-rock backbone, but the power in Miguel's third full-length album is its earnest belonging to serious music. In a moment of profound epiphany, it muses that "All our problems, must seems extra small to astronauts," and prophetically continues to its devotees, "You're here for a reason, you know." And that's just the first track.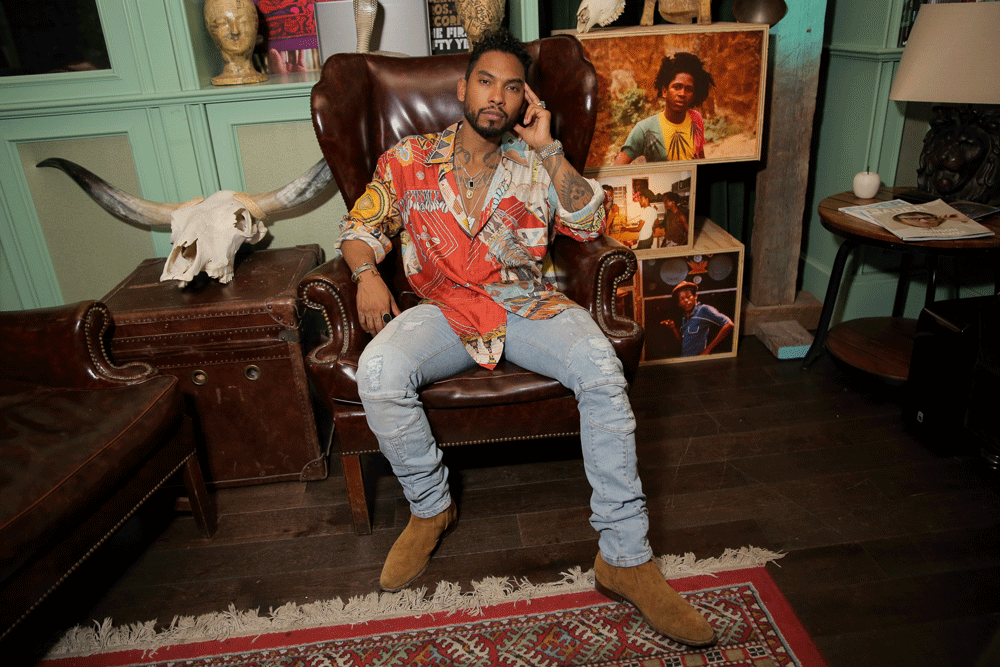 Photo: bossip.com