Over the weekend, we held the release celebration for our Hawaii collection at Prototype with free Leonard's malasadas for everyone and in-store appearance by yours truly. We had a great turnout, kids waited up to 2 hours in line to shake hands and get something signed… A lot of 'em asked why The Hundreds did this, or the reasoning behind the local eatery references. If you've been following our brand, it's no secret that Hawaii is my favorite place on earth. Combine that with my two favorite things on the planet (The Hundreds and food) and you can determine the genesis of the project.
I really wanna wish Mahalos and Thank Yous to the The Hundreds diehards who came out – not only from all over Oahu and the surrounding islands, but the supporters whose vacation trips luckily coincided with the release.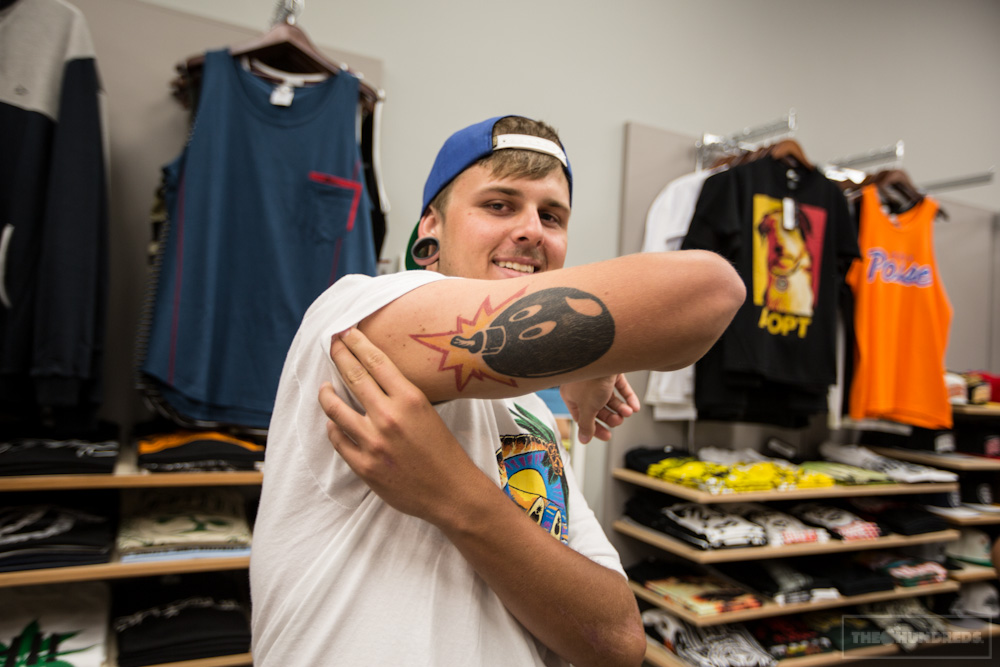 Speaking of our logo, this is Cesar. Years ago, after I first drew The Hundreds' cartoon mascot, we held a contest on our website for our fans to choose his name. Two different people from around the world suggested "Adam Bomb" and it stuck, so we mailed out some free tees and lost contact. Years later, here we are, Cesar waits patiently in line to reach the counter and tell me, "I'm the guy who named Adam Bomb." Thank you again, Cesar.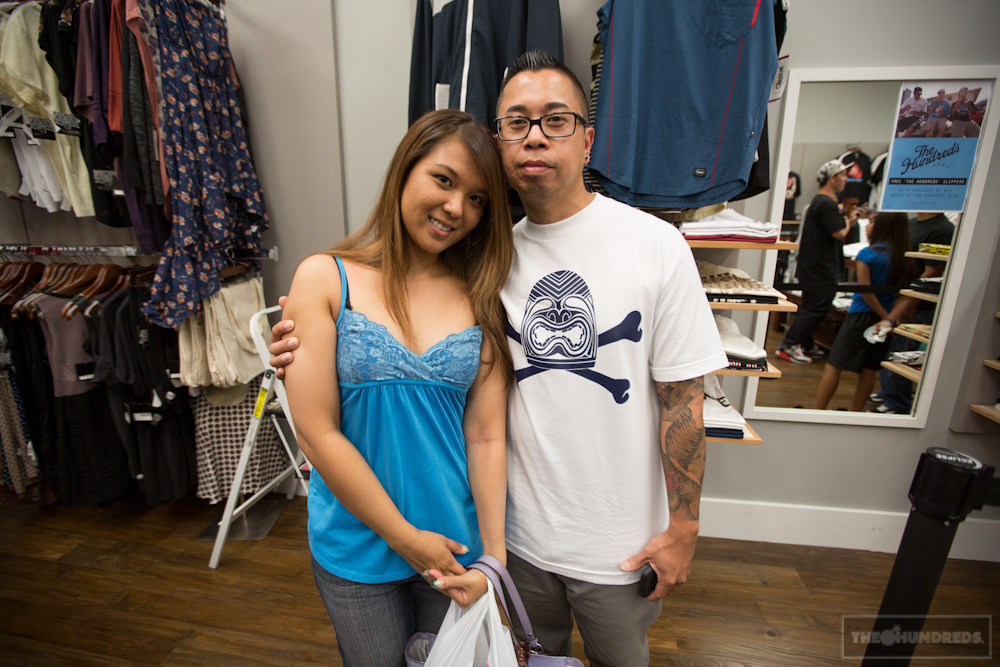 Check out our Facebook album to see some more of the locals, transplanted armed forces, college students, tourists, hardcore kids, veteran fans, young skateboarders, Instagram followers, and summer jobbers who made the Prototype in-store appearance a huge success. Everyone was so appreciative and respectful – it was inspiring to be around so many The Hundreds and Streetwear supporters who weren't jaded or numb to it all, who didn't take any of it for granted. Support The Hundreds Hawaii and let's make this project an annual reality..!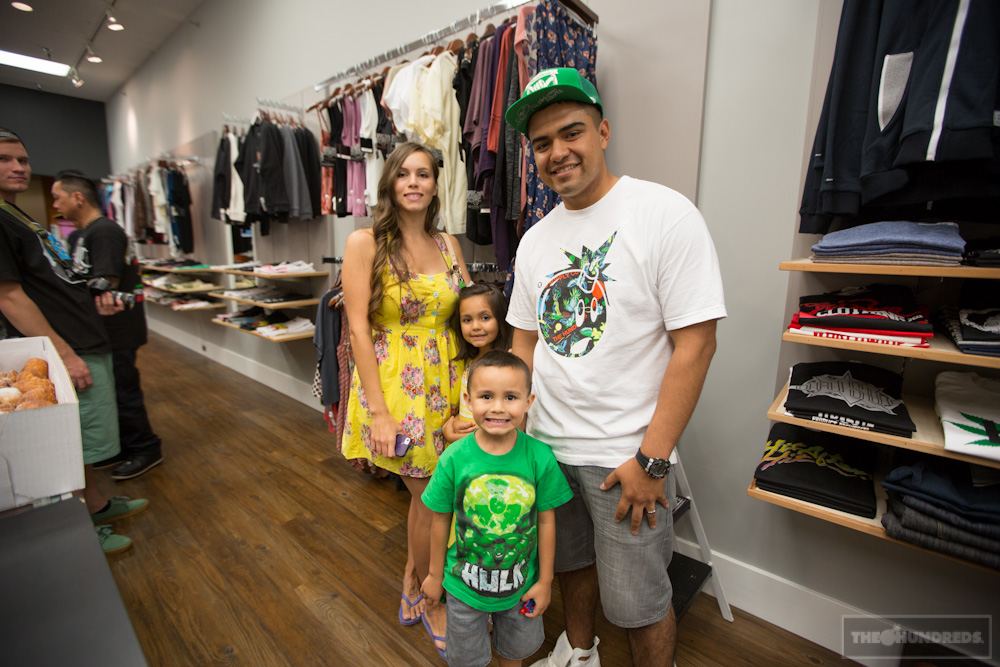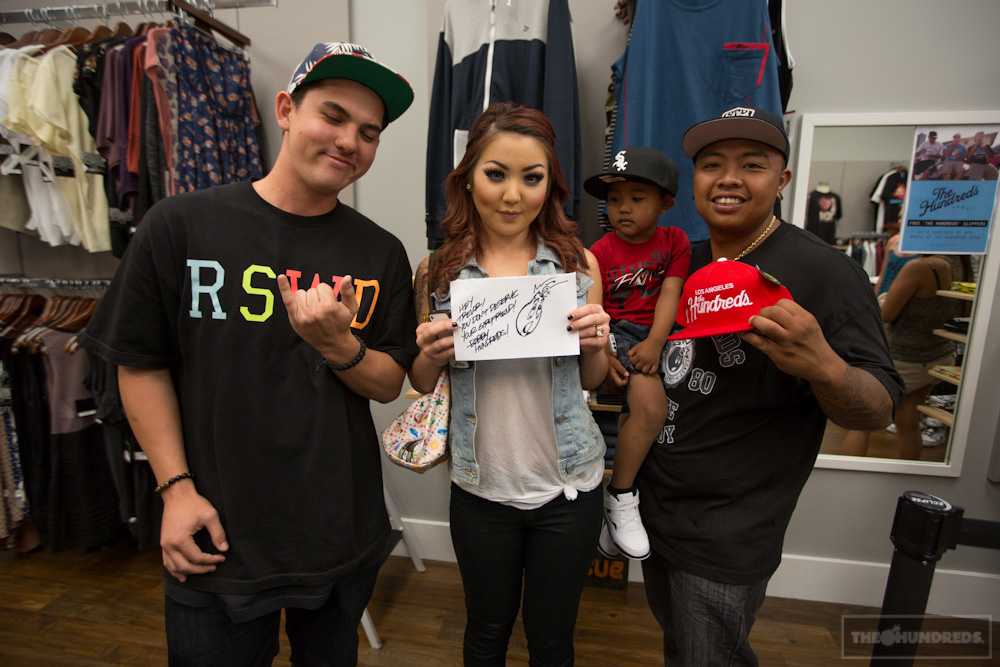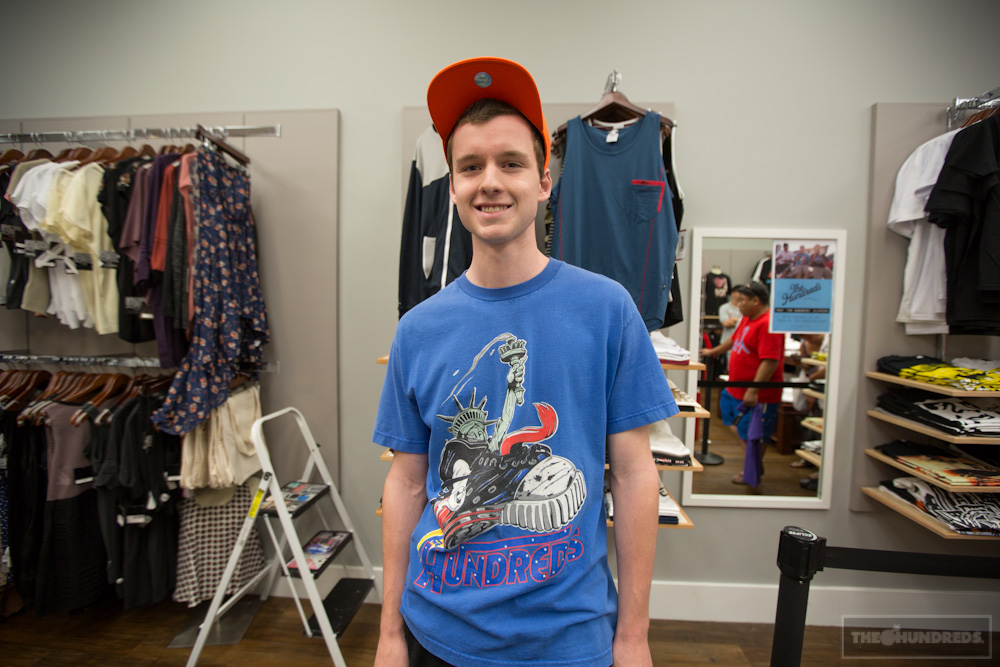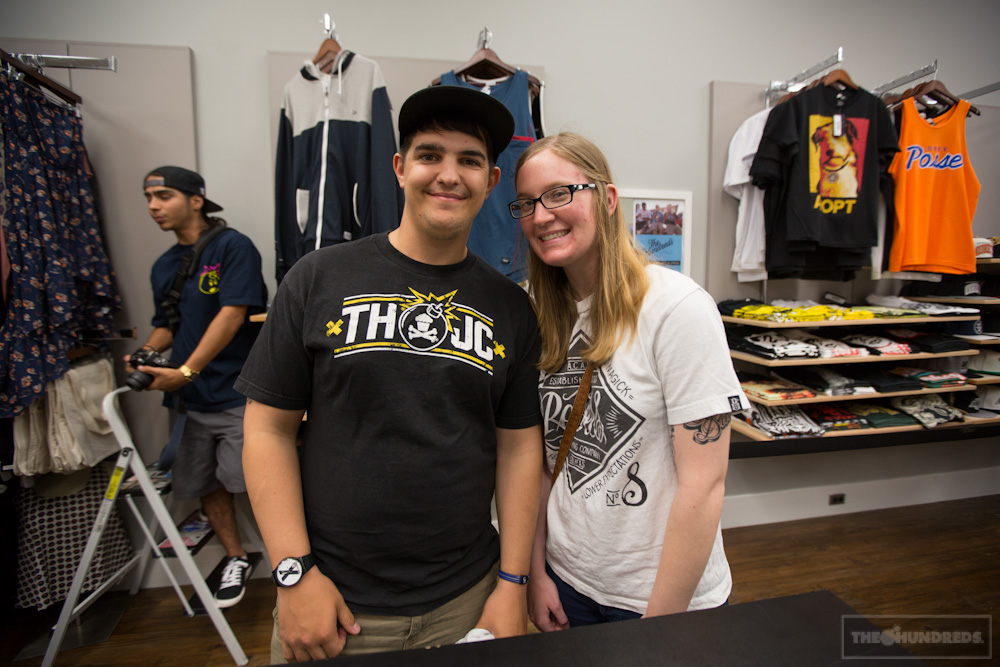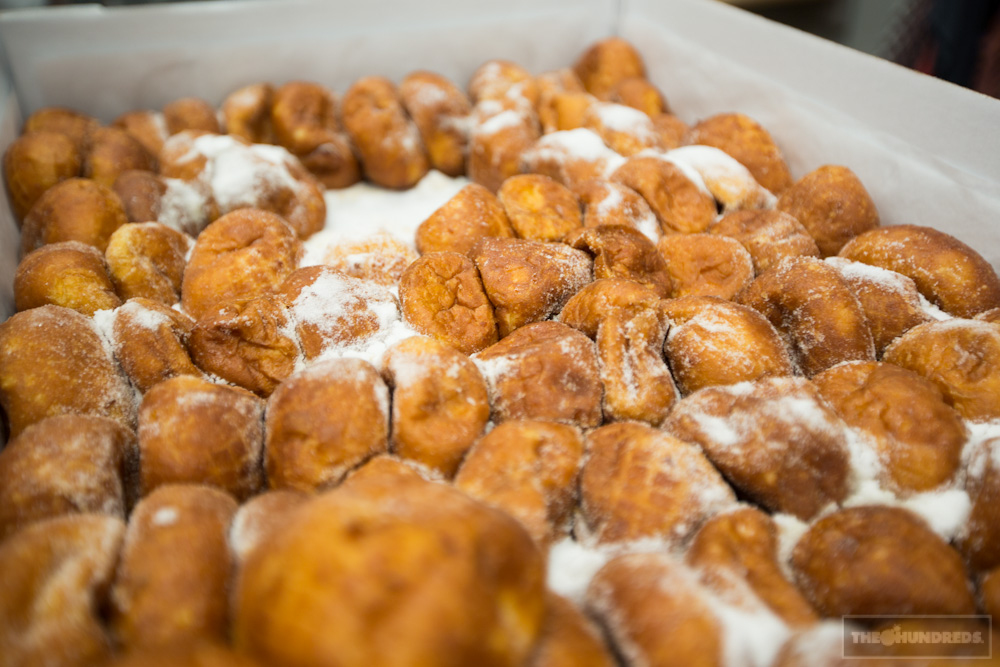 by bobbyhundreds