Somewhere around mid-November, the weather turns grey in Portland – the air gets chilly, the nights come early, and the seemingly constant rain moves in for its typical six-month residency for the Pacific Northwest winter. But as bleak as the conditions can be the artisan, independent business culture here is evergreen.
Once such perennial business is boutique soap brand, MAAK Lab. Owned by Taylor Ahlmark and his business partner/girlfriend Nori Gilbert, MAAK has just opened doors at a new downtown location on West Burnside Street just cattycorner to one of Portland's main tourist attractions – Powell's Books. Its new HQ is a modest industrial space that serves as the retail front and manufacturing hub for soap making artistry and sales.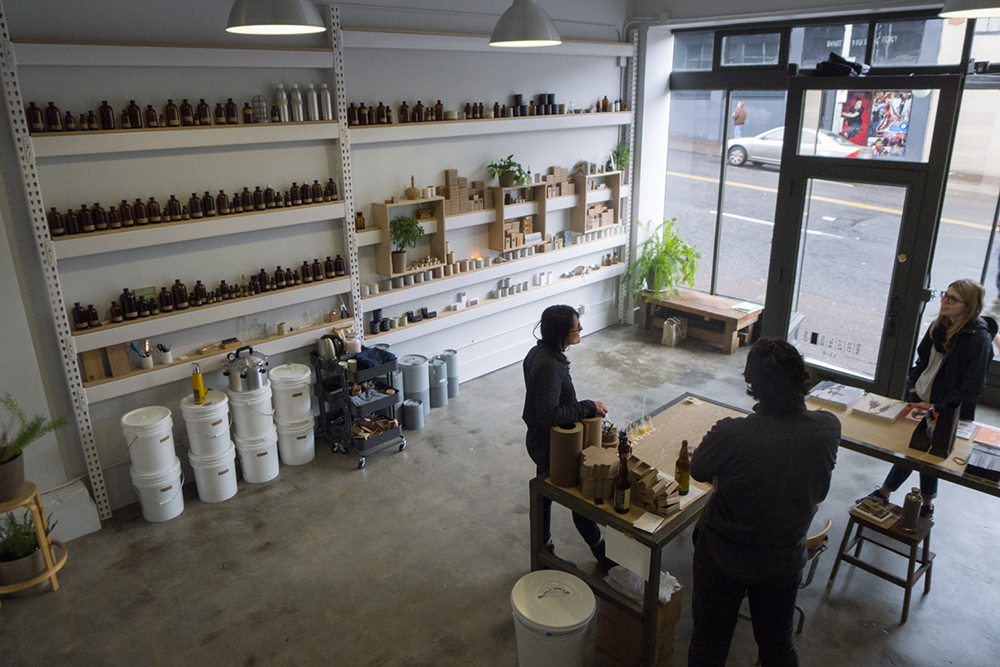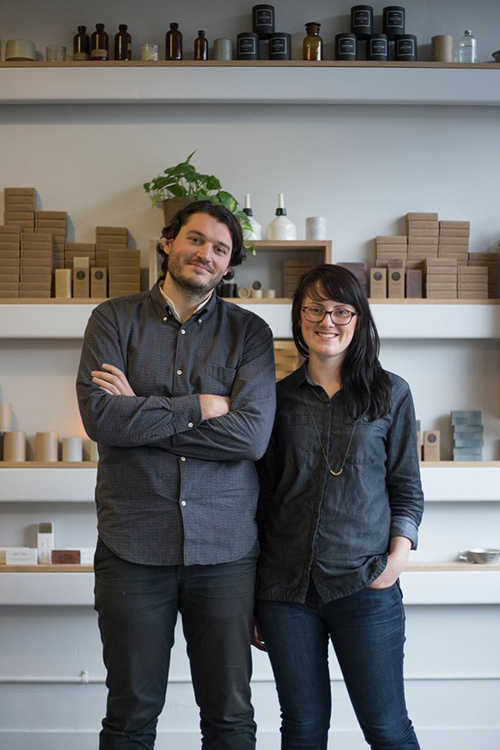 Walk in the front door and it's near olfactory overload. The scent of fresh, piney-smelling aromas is immediately apparent. "We are always procuring great ingredients and our scents are all Northwest-based," says Taylor. "Our line involves ingredients that are Northwest-centric. We do product like the Doug Bar with the Doug Fir being a very, common northwest plant. We're always looking for new ways to make scent a part of people's lives."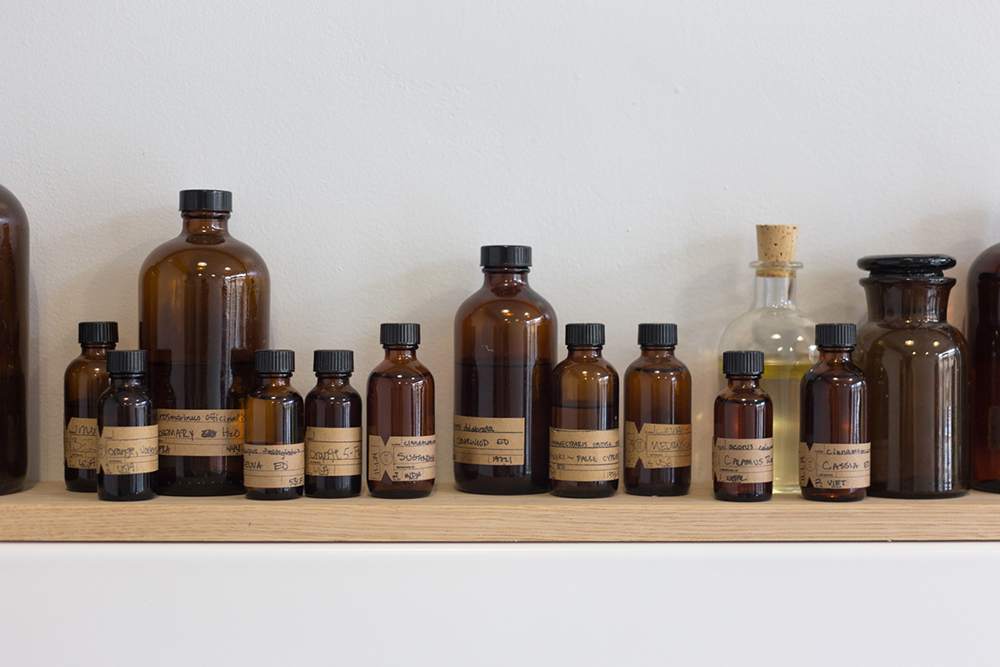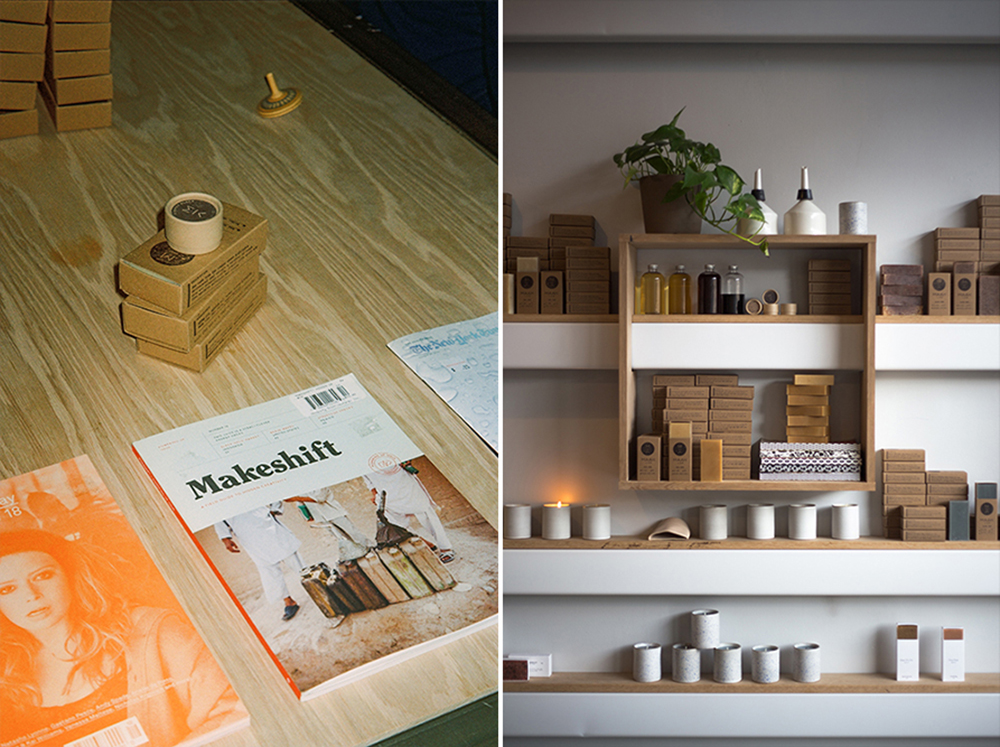 And it's this drive and creativity combined with years of soap making know-how that makes MAAK's products a little different than some of the other soap brands in the market. In addition to having a Northwest flavor to much of its line, Taylor and Nori aren't afraid to get experimental with some of their soap scents having created such wildly experimental fragrances as Menthol Cigarettes – fusing natural tobacco aromas and mint oils. They also created scents like Pho, fusing smells of basil and lime that mimic the aromas of the classic Vietnamese soup.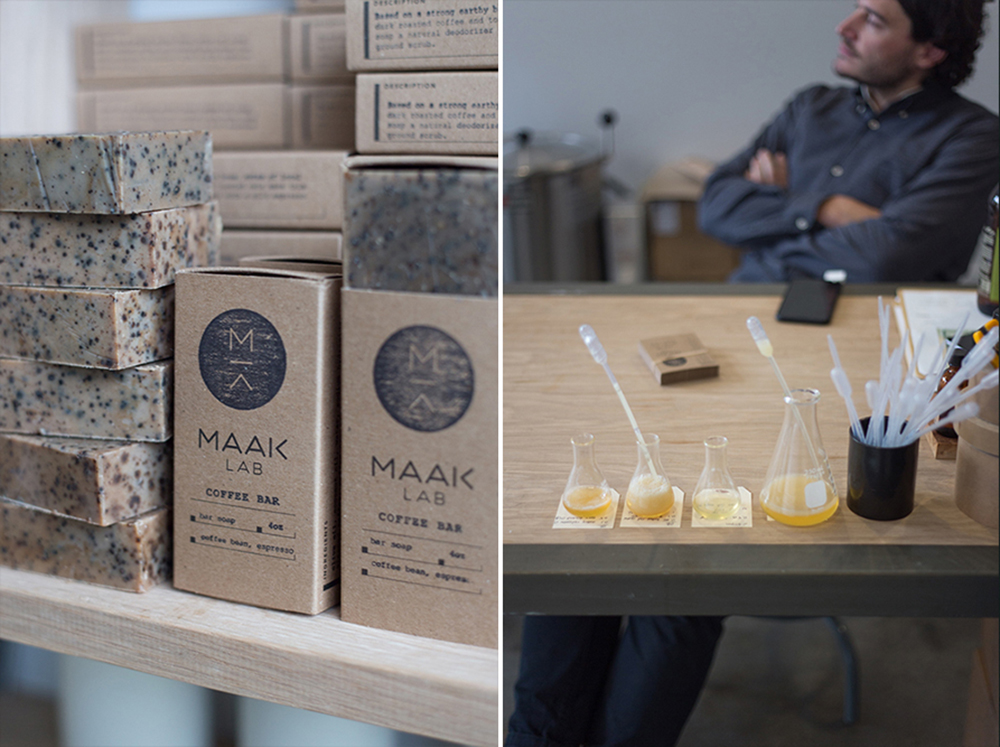 On the manufacturing front, Nori says it's a constant process. "We're making soap every day," she says pointing to stack of empty vats used for mixing lye, water and the essential oils and ingredients for soap making. In the back room are racks upon racks filled with bars in different stages of the thirty-day curing process next to a table where finished bars are stamped and wrapped for sale on the floor.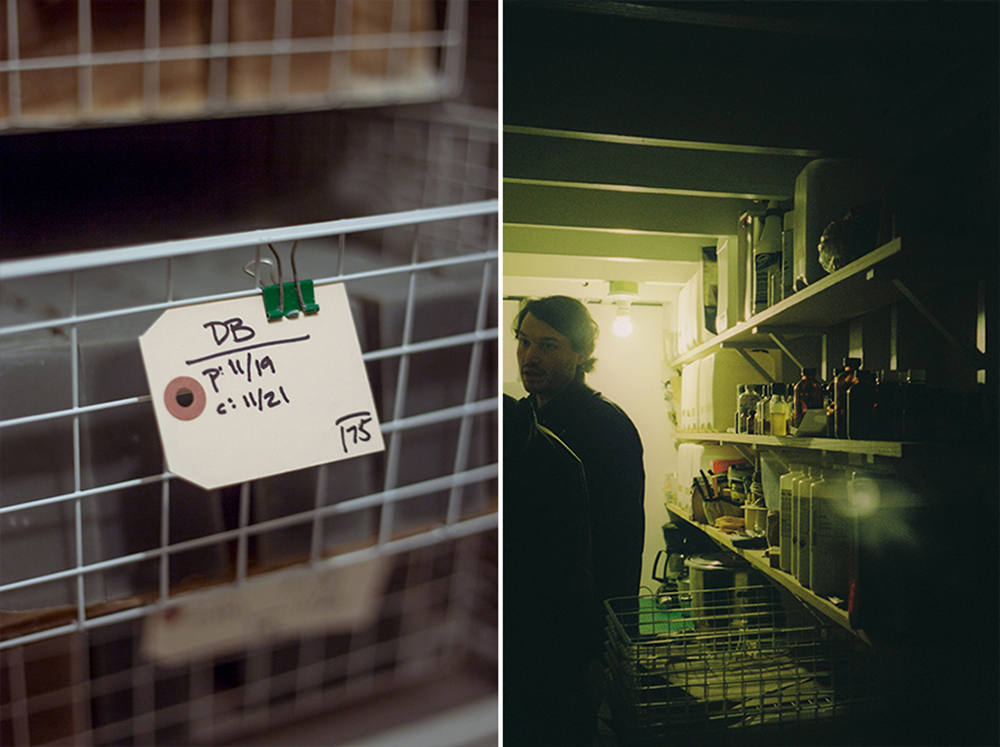 The difference between MAAK's soap products and those manufactured by the big commercial brands found in natural grocery chains according to Nori is the use chemical surfactants. What's a surfactant? It's any compound that breaks the surface tension of water and it's key component in soap making. It's what makes soap so good for cleaning – it gets into your pores and bubbles up, which helps carry dirt away. MAAK uses natural surfactants which can be much less irritating on your skin and helps retain your skin's natural oils. Sure they're products are a bit more spendy than your average bar, but the difference in the tub or shower is immediately clear.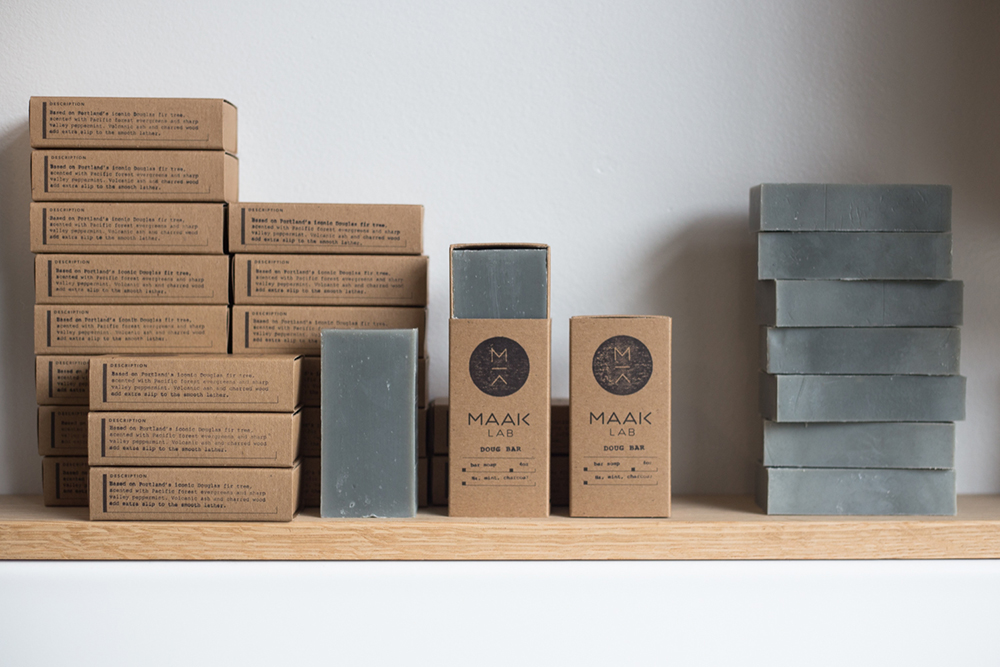 ::
Special thanks to Aaron Bengochea for shooting the photos in this article.