For a recent assignment for The New York Times, Madrid-born London-based artist Jose Mendez was tasked to create an illustration for an article on how the brain stimulates hunger. His playful interpretation of the scientific article featured a character stuffing his face with one hand, while writing an essay with the other, pizza boxes stacked on top of textbooks, and a spilled In-N-Out shake on the desk. The drawing perfectly illustrated the article, but Mendez's individual style—which includes wiggly lines and a passion-fruit palette—was also evident. "There is always a conflict between what you do to satisfy yourself as an artist, and what you are asked to do in commercial work," Mendez explains. "I always try to respect both at the same level—that's what makes this career challenging." In addition to The New York Times, Mendez has also created illustrations for GQ, Facebook and Lucky Peach, among many others, which range from a crocodile with road rage to a woman riding a giant hot dog. "It's a mix of things that I find interesting in everyday life," Jose explains in the following interview. "Human behavior can sometimes be really funny to observe."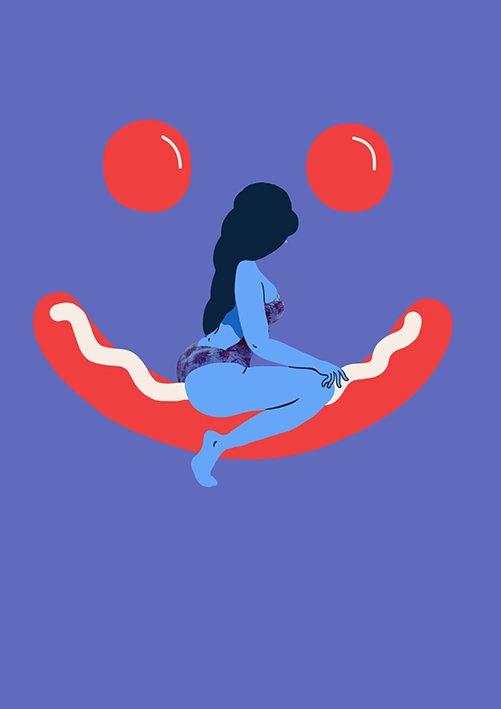 Do you remember when you were first interested in art? Any specific memory of an artist or artwork that intrigued you?
Madrid has always had a really hardcore graffiti scene. There is plenty of it everywhere you go in the city. I can definitely say that my interest in art comes from the graffiti I was consuming everyday in the streets. Also, I remember being pretty stoked when Beautiful Losers, the exhibition, was brought to Madrid in 2008.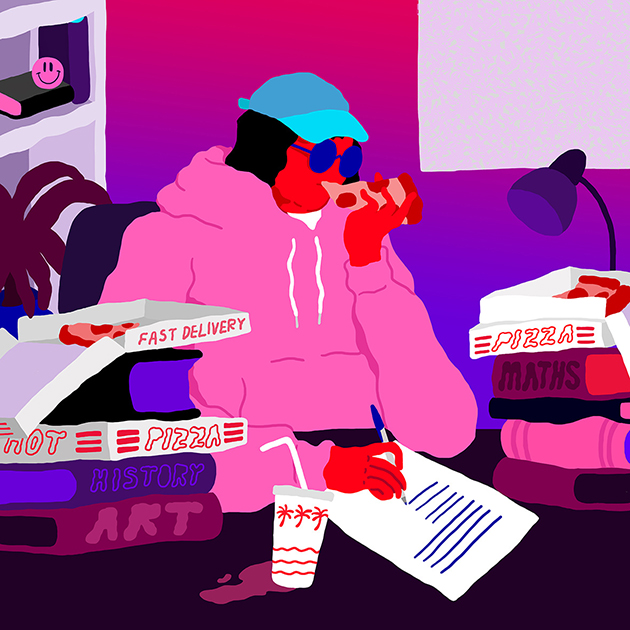 When did you start making graffiti yourself?
I started tagging around my neighborhood when I was 13, but I didn't have too much idea what I was doing at that time. It was just a fun thing to do with your friends after class. When I was 19, I started hanging out with some graffiti writers from my neighborhood, so I decided to get some cans and markers and start painting with them.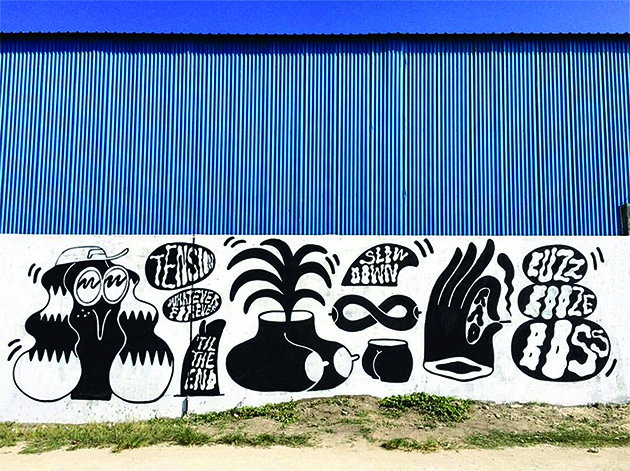 You and your parents later moved to a smaller city. How did that affect you making graffiti, and making art in general?
Graffiti came at the same time that I moved away from Madrid; it was my therapy to survive in this new city where I felt so disconnected. On the other hand, moving to a smaller city helped me discover what I truly love now. I spent a lot of time inside my parents' house consuming art in books and on the Internet, and I had more time and space to create and explore ideas. But at the same time, I always knew I could never grow as an artist there, as there was nothing going on in terms of contemporary culture.
Why did you move to London? How has living there helped your career as an artist
While I was studying graphic design in Paris, I decided to visit London with a friend. I immediately fell in love with the energy of the city; there was so much to do and to explore. I wanted to grow as a creative, and I though London could be a good starting point.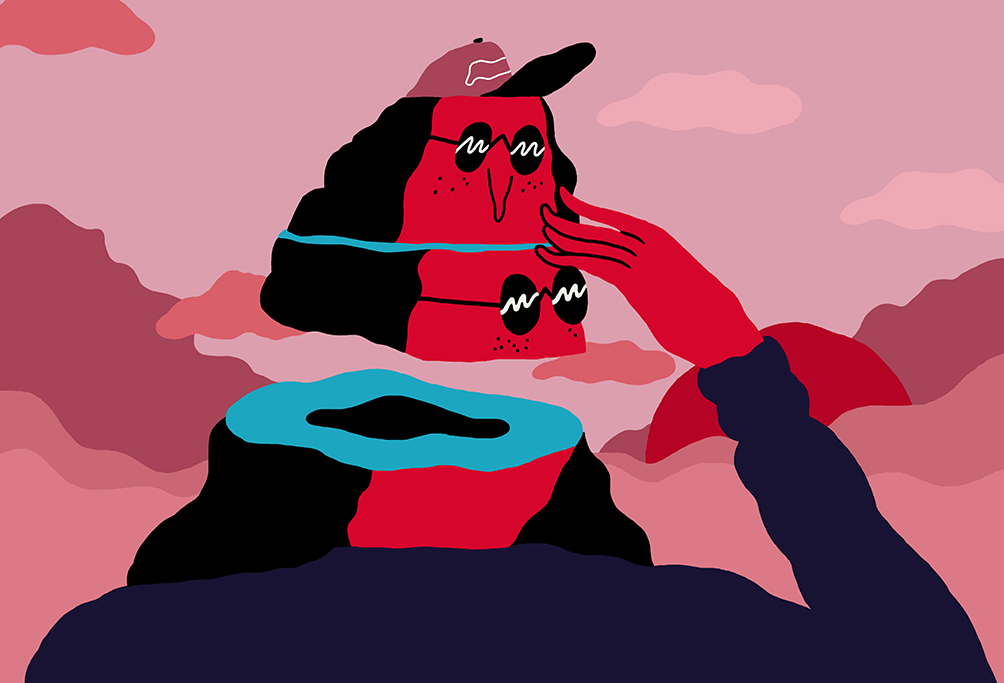 What attracted you to illustration?
The creative London scene really inspired me, I discovered new illustrators with styles I wasn't familiar with before, and it was more colorful, risky, weird and fun. I think Spain was really behind compared to the UK in that sense, although now things seem to be changing.
How did you create your own aesthetic or visual language, from the style of your characters to the color palette?
It was a natural transition after spending a lot of hours working. I don't remember any moment where I pushed myself in that sense. I have always been quite curious about art and I have always liked to explore while creating. After few times working on illustrations, I discovered some colors I felt were suitable for my work.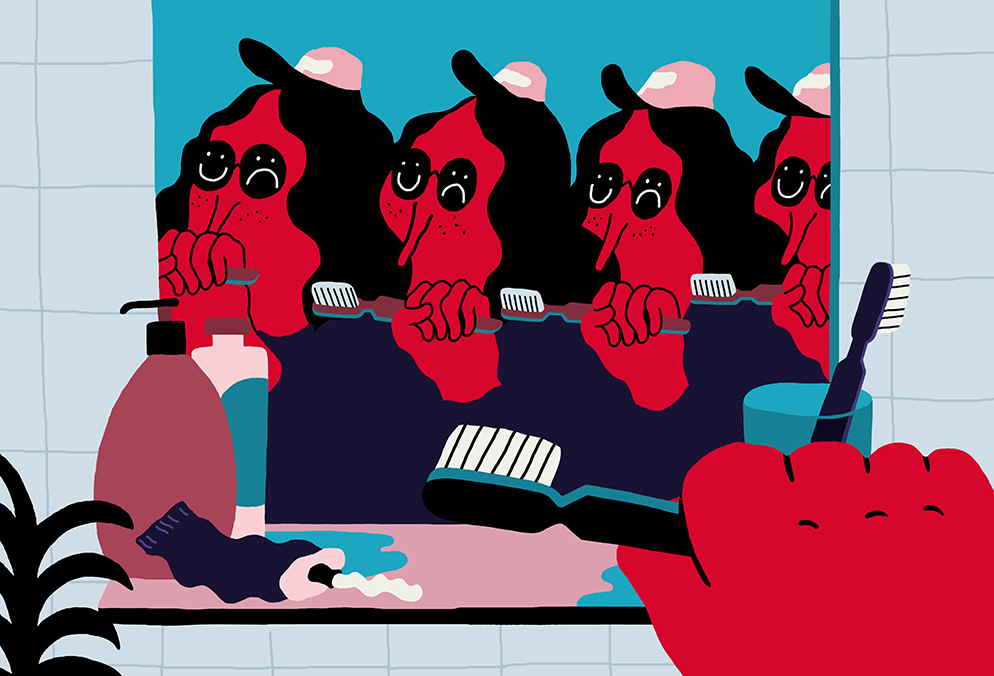 What is your work about?
It's a mix of things that I find interesting in everyday life. Human behavior can be sometimes really funny to observe.
What is the most inspiring exhibition, piece of art or film you've seen recently?
During my last trip to Japan this year, I visited the Yokoo Tadanori museum. His work is great!
You have an impressive list of clients. How did you find these clients or how did they find you?
As an independent illustrator, I have to do everything by myself, from creative work to promotions. Some clients see my work around on Internet and social media, and other times, I approach them.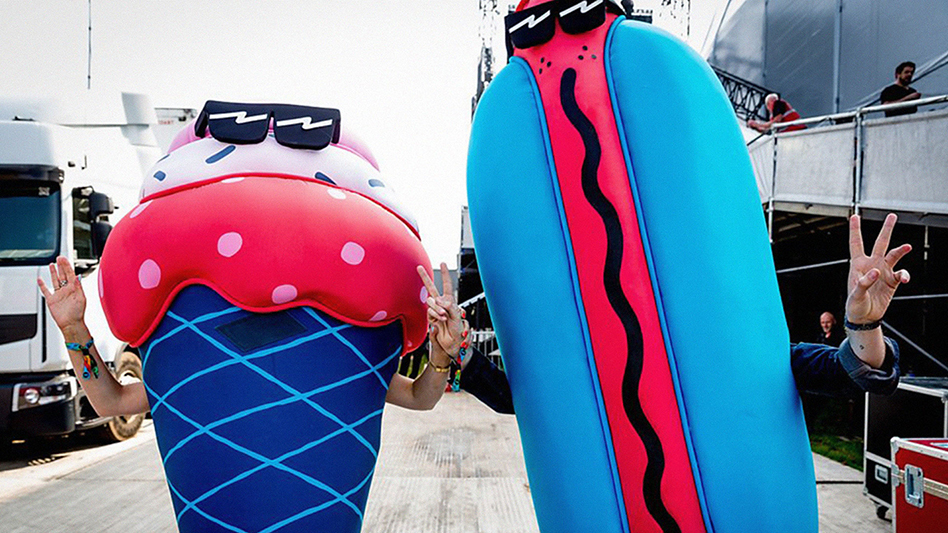 How do you maintain your voice while working with commercial clients?
In my opinion, there is always a conflict between what you do to satisfy yourself as an artist and what you are asked to do in commercial work where you have to follow a brief. I always try to respect both at the same level, that's what makes this career challenging.
I notice there's a lot of food in your work (pizza, bananas, hot dogs, ice cream...). Is that simply because of the assignment you receive, or is there another reason?
I think I started drawing some food characters because I found it funny, and after that, I started having some food-related commissions.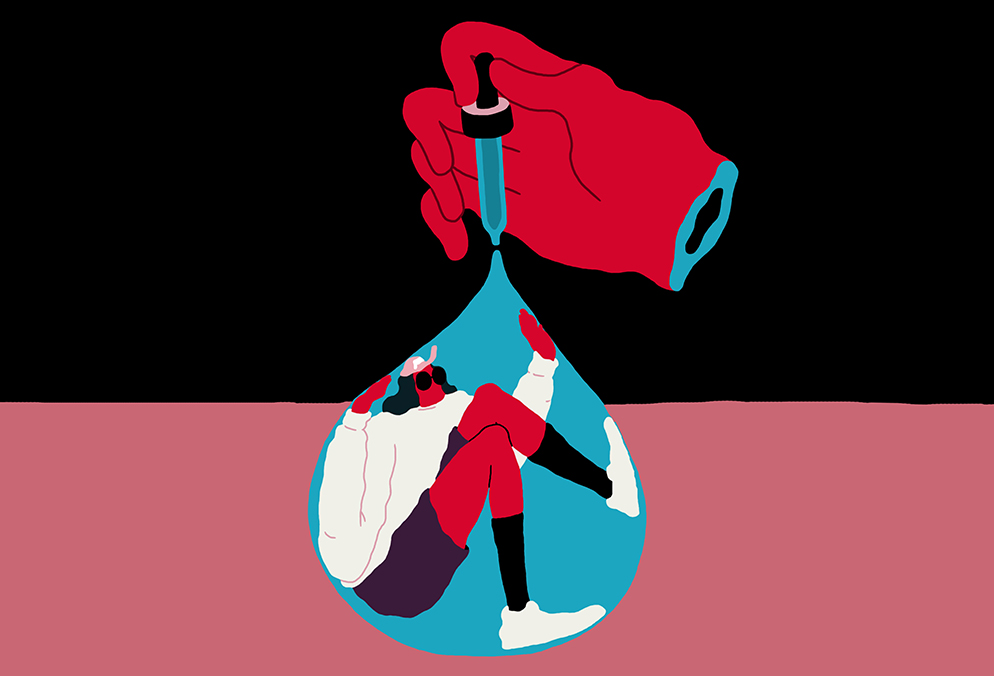 What is your dream project?
I would love to paint a huge building; it would be really challenging and great to see how my illustrations work in a large-scale format.
What advice would you give to a young illustrator looking to break into the industry?
Keep on doing what you love, be patient and don't take it too serious.