While in San Francisco for the unveiling of Levi's revamping of Town Park in Oakland, a few of us were lucky enough to get a tour of Levi's campus including their museums, archive, and even the pretty amazing Eureka Lab (R&D).
Starting off in the Vault (Levi's museum) we learned the essential the history of what's now one of the most standard items in apparel across the globe. The evolution of jeans is pretty wild and it all started with Levi Strauss moving to San Francisco in 1853 to set up a dry goods store to supply the booming population during the gold rush.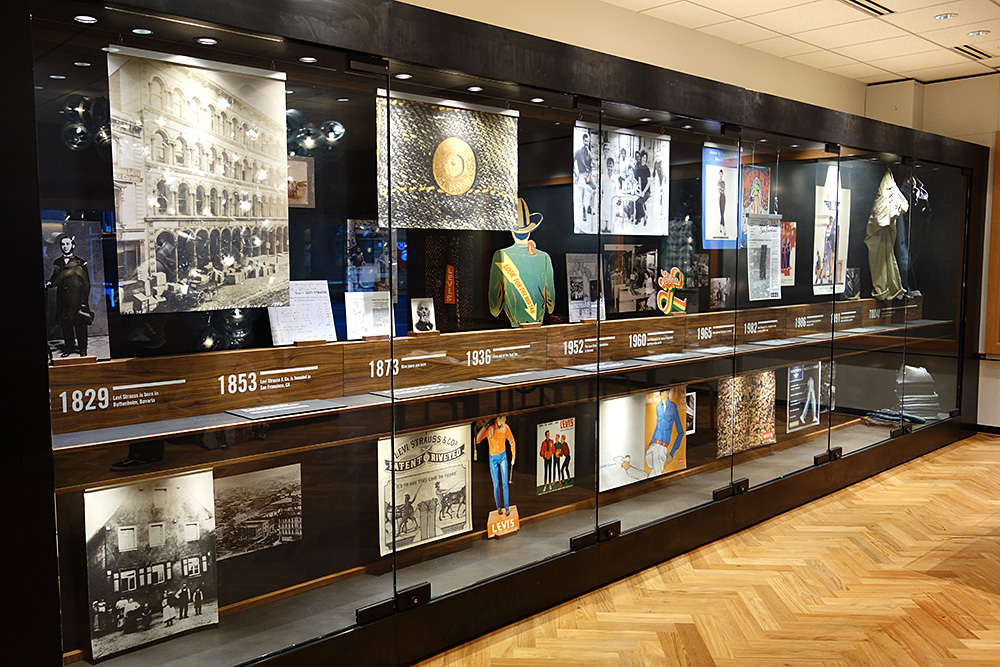 Around 1872, one of Levi's customers approached him with the idea of using rivets to make pants stronger. Levi loved the idea and he and Jacob Davis filed a patent and went into business. On May 20, 1873 blue jeans were born.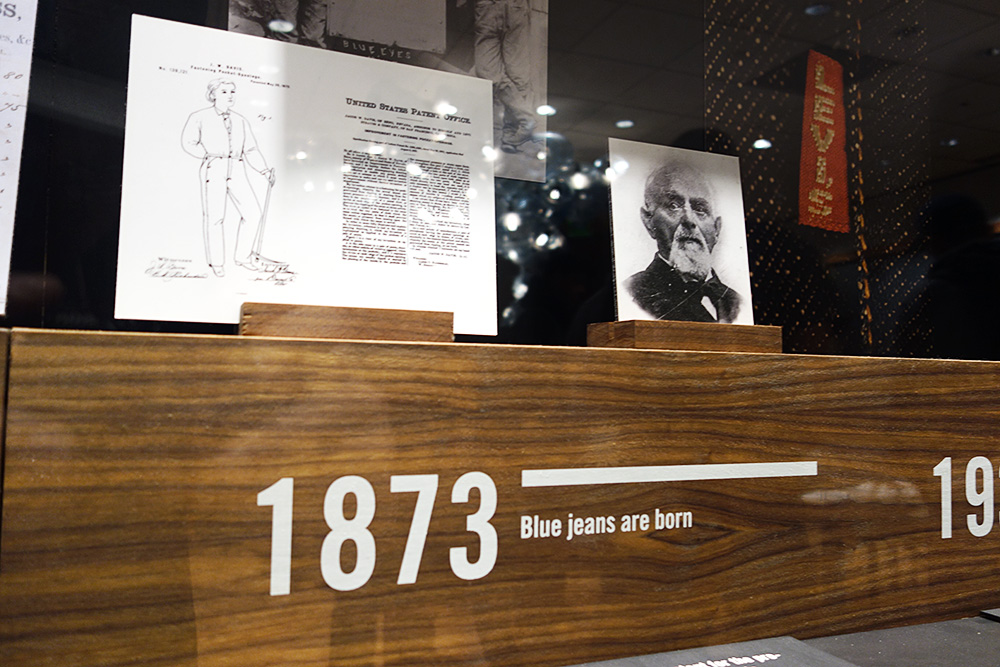 The jeans to the left are 501s from 1906 and to the right are replicas made in 2006 to match the condition of the old "Bunkhouse" jeans.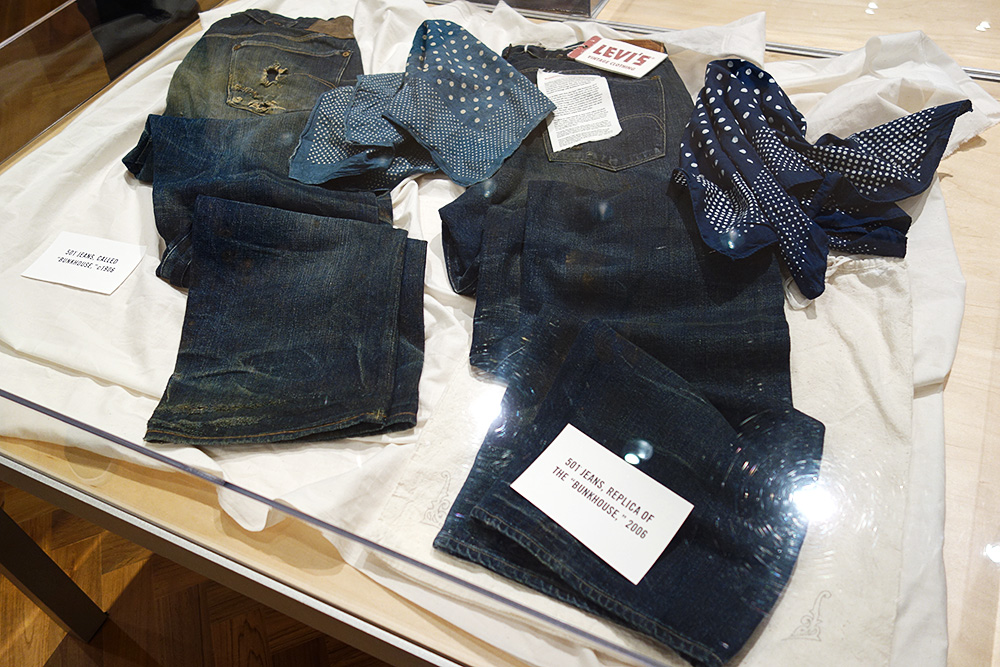 Denim jacket from 1944. During World War II, many materials were in short supply so the owner used a old flannel shirt to make repairs. It's pretty impressive how well these things hold up.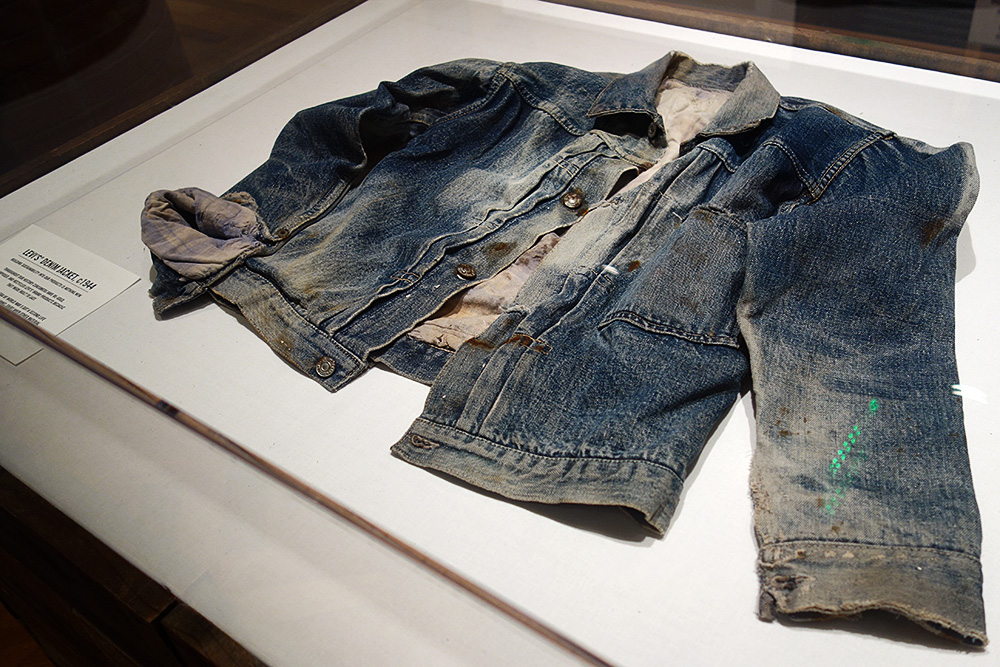 Levi's has an entire archive department, which not only catalogs the history of the brand, but also tracks down rare pieces. While we were there, the entire department was pretty stoked to have just won an eBay auction with a bid of $46,000 for a very rare pair of jeans.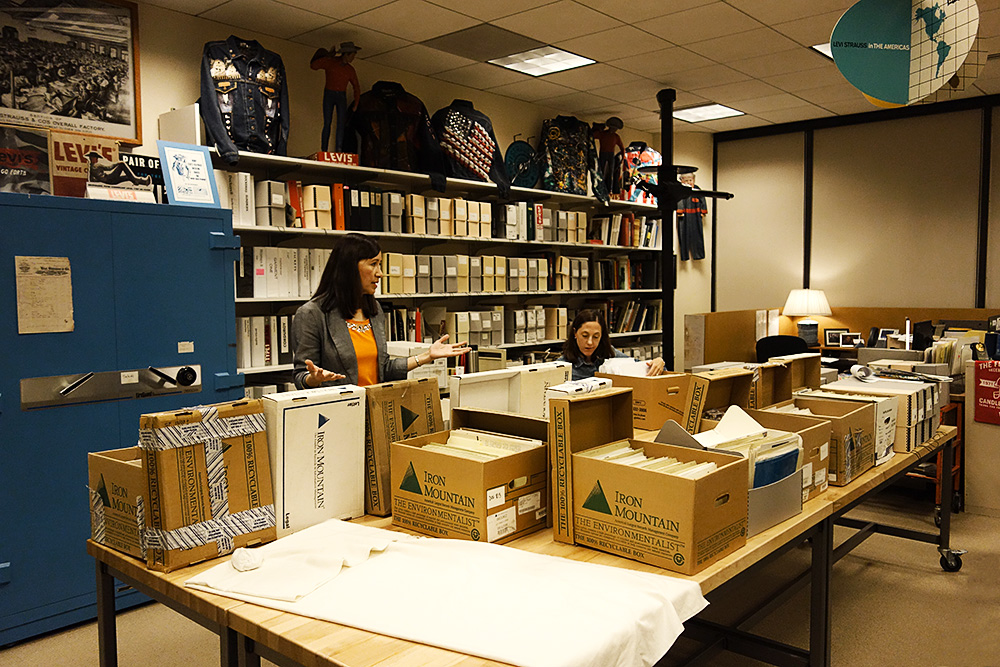 The archive room is filled with memorabilia for from the almost 150 year-old brand.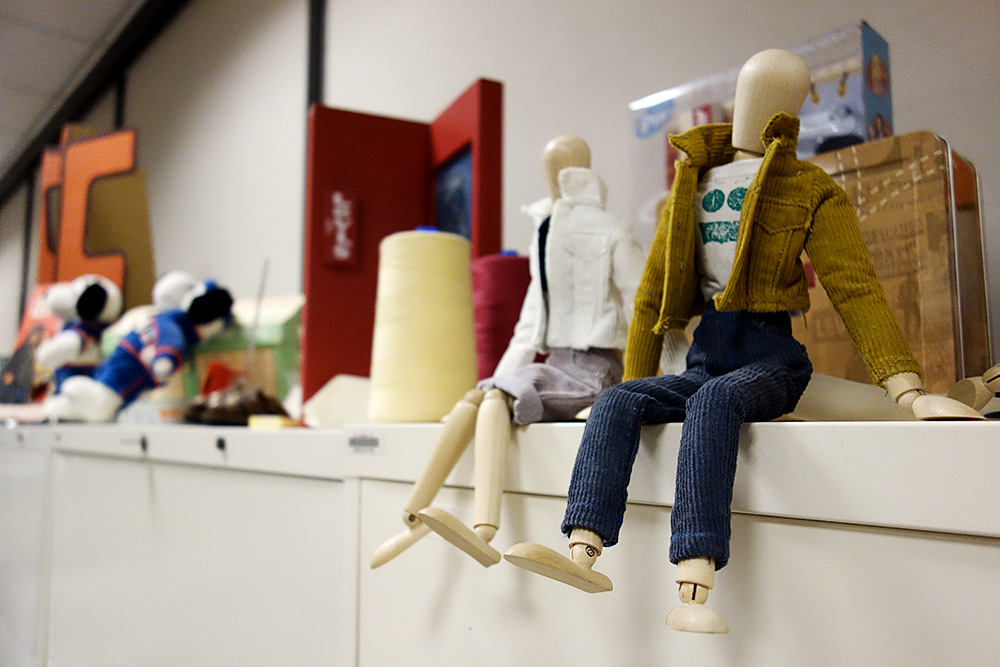 With little previous reference of  what a young rebel would look like, this jean and leather jacket combo was decided on for Marlon Brando in The Wild One (1954) . One year later, James Dean wearing the same look in Rebel Without a Cause (1955) solidified this as the uniform of young rebels and outsiders for generations to come.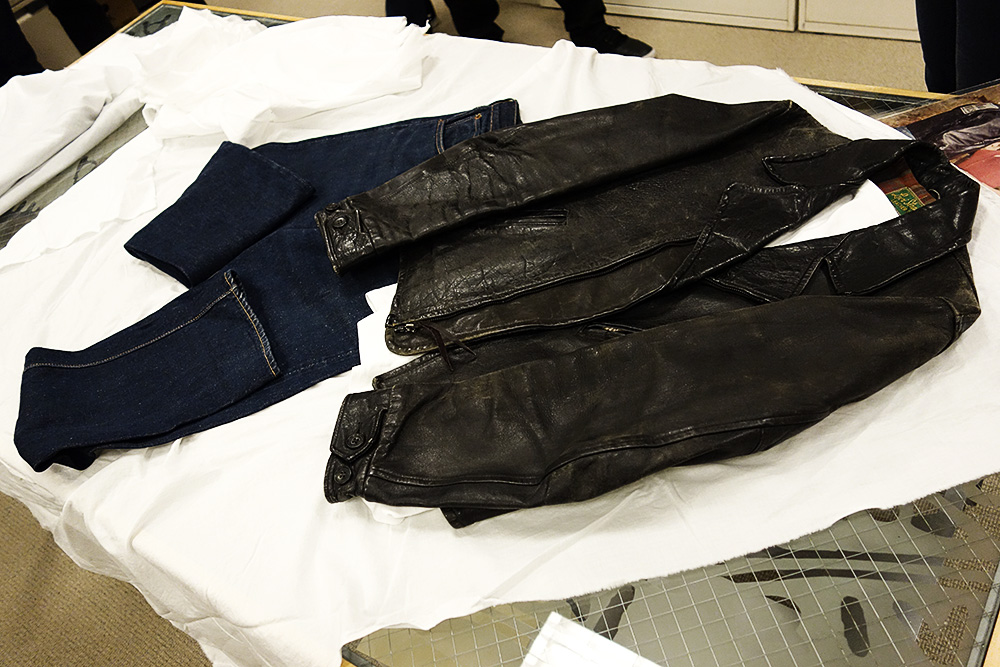 These are most likely the oldest jeans in existence, yet don't look remarkably different from the jeans of today. Dating back to 1879, they are currently kept in a fireproof safe and only handled with white gloves.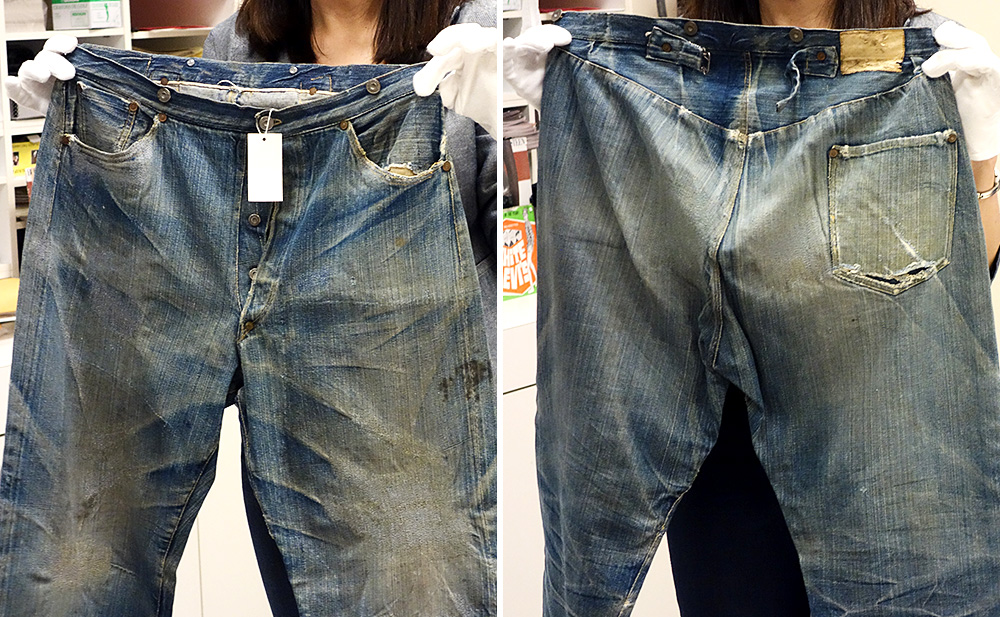 With a background in fashion/design, The Eureka Lab was the highlight of the trip. The basic purpose of the lab is figuring out new ways to make denim better, stronger, and cooler.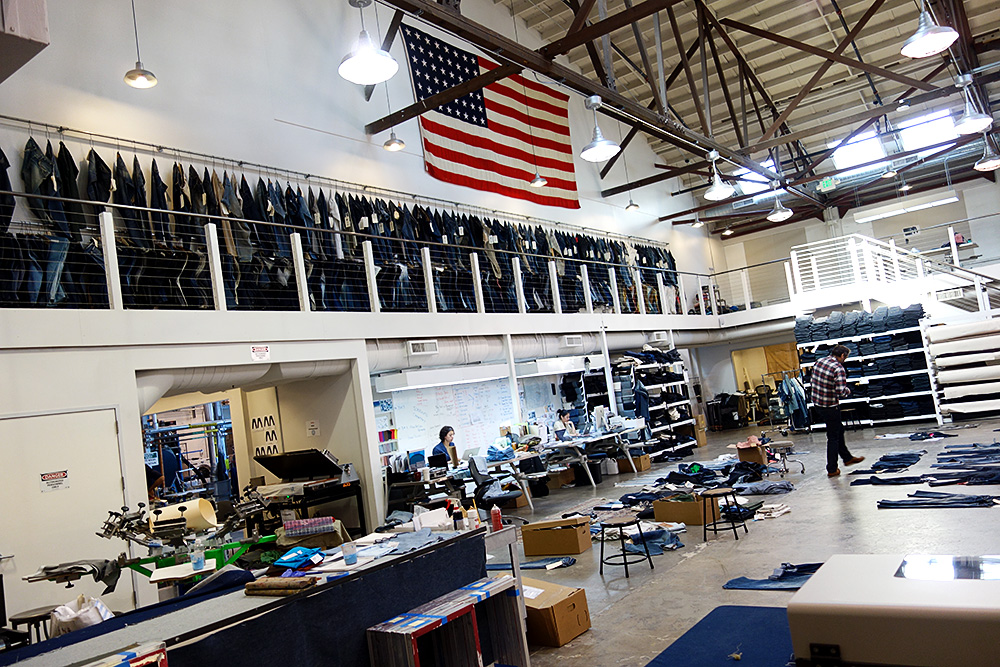 Pretty rad to see all the different ways to achieve the denim looks, washes, and distresses. Here tubes or air inflate the denim pant legs because distressing denim flat is for amateurs.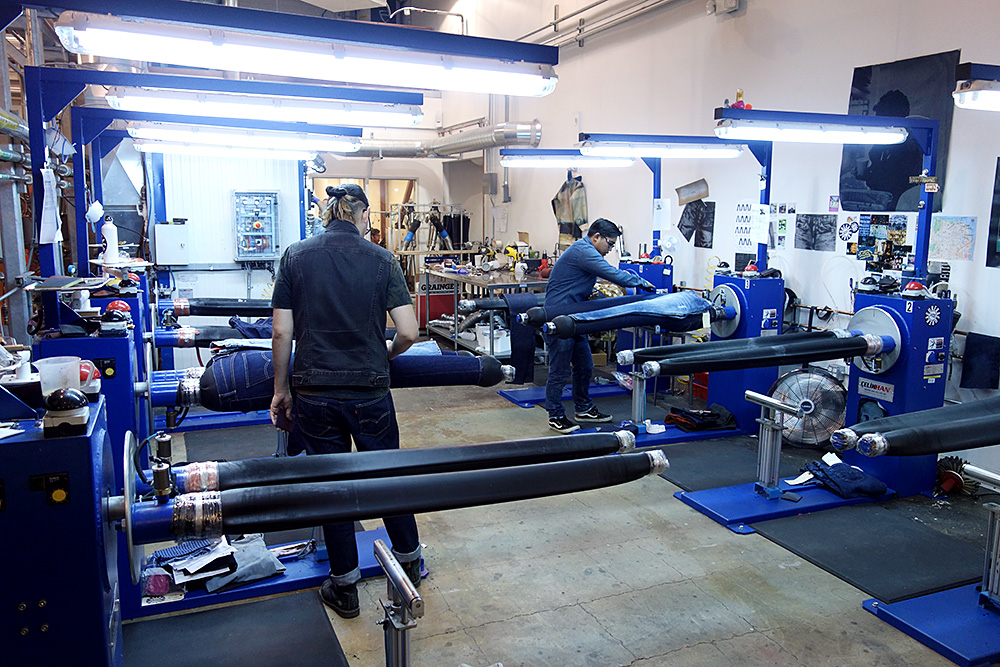 Processes include everything from distressing and dying by hand to pretty high tech stone washing. There's even a huge machine that oxygenates the denim. WTF! So rad.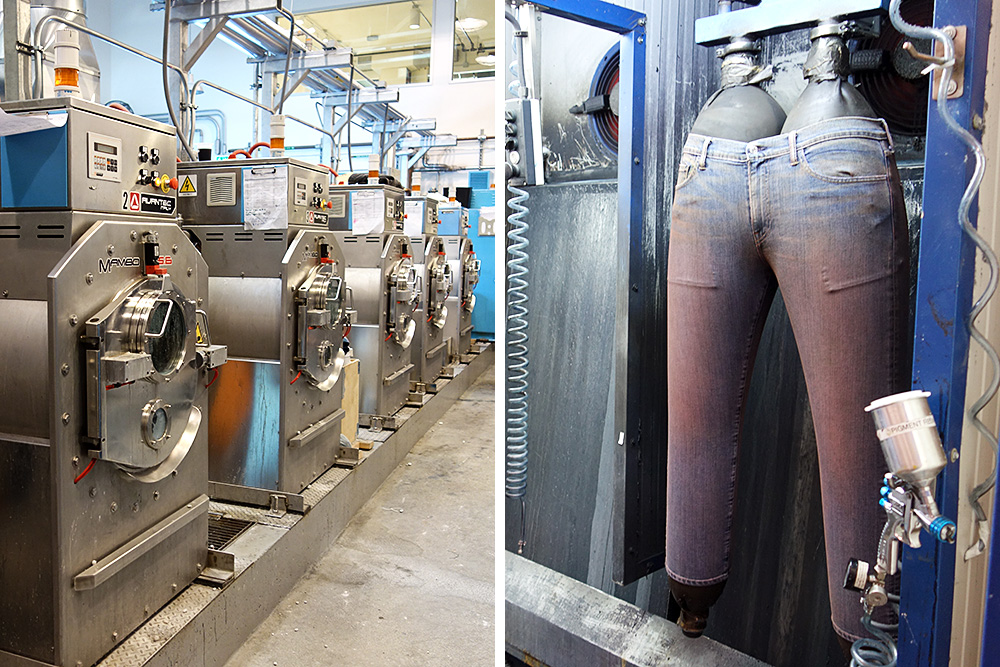 Blue dye – everywhere – making the flag look that much cooler along the way.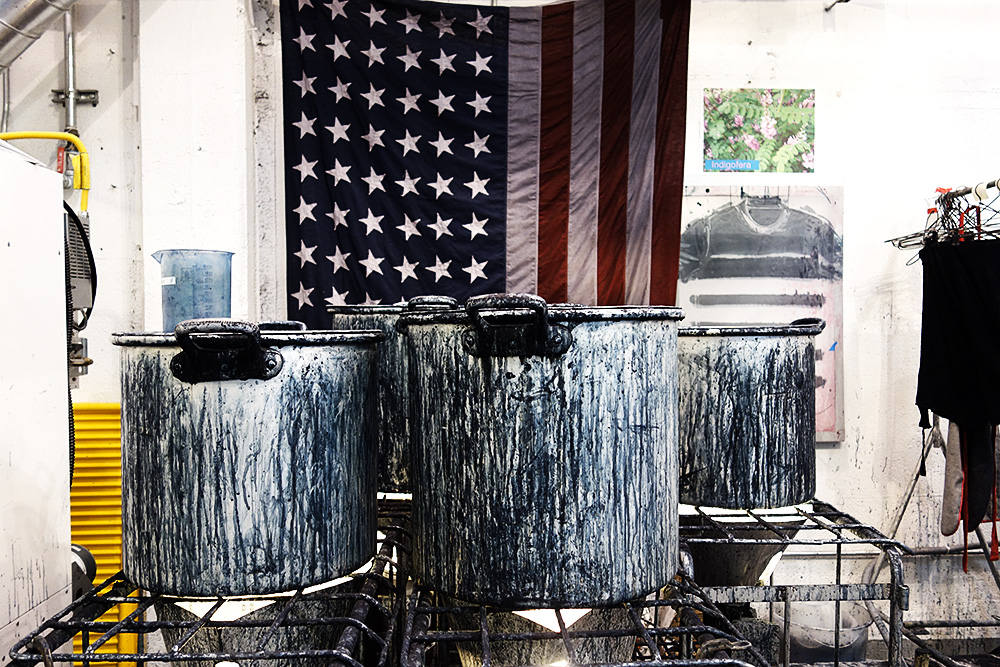 Workplace art.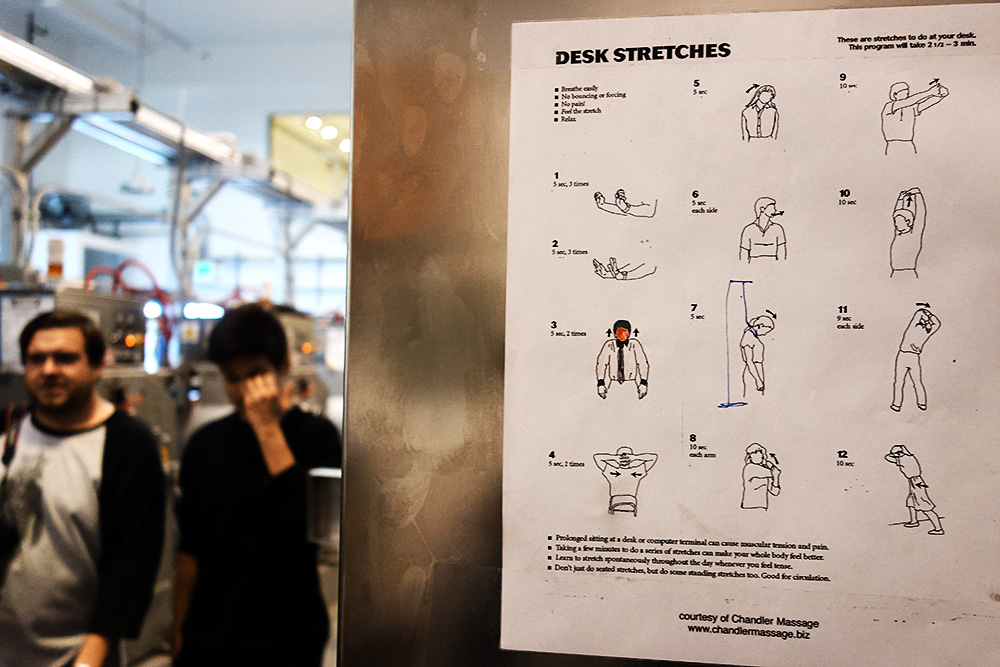 Beware, some of the machines can actually kill you.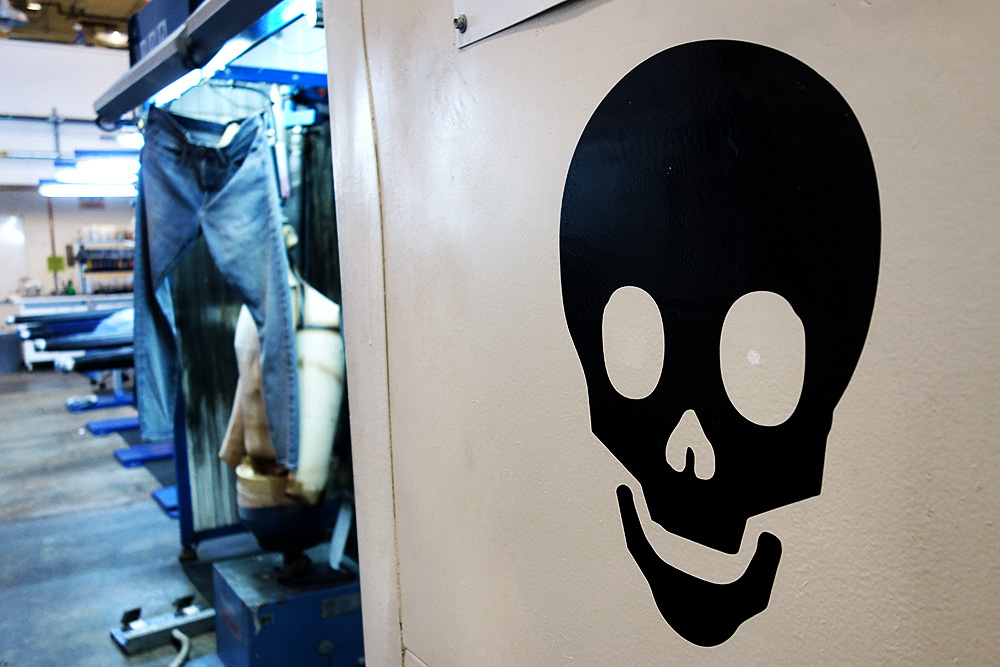 Rows of denim tests are everywhere along with reminders this is an American company.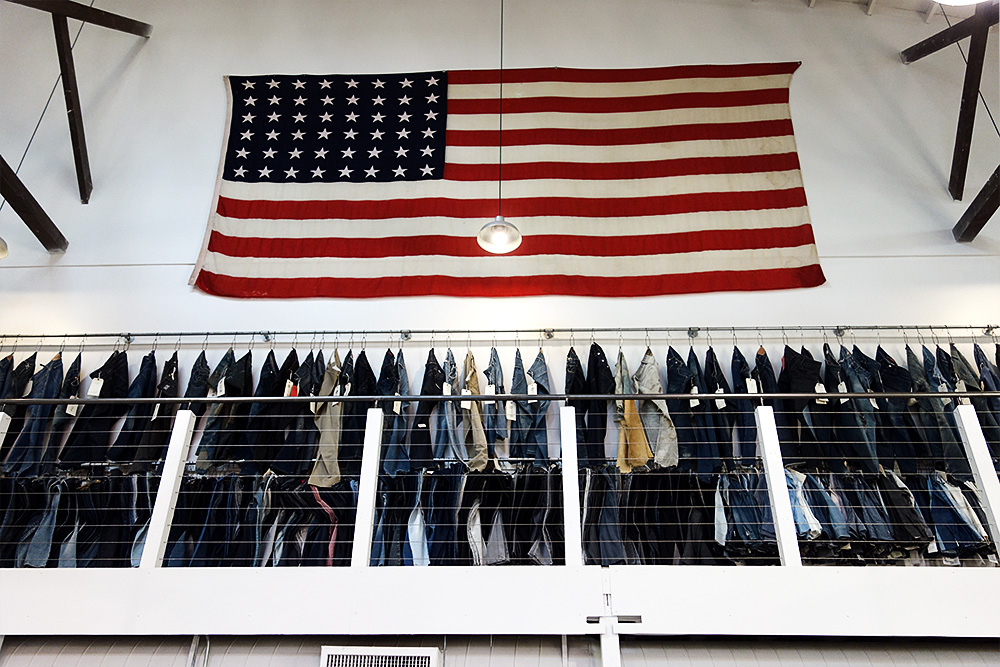 You know you're a nerd when you get stoked on sewing machines. But whatever, something about their design just makes them cool.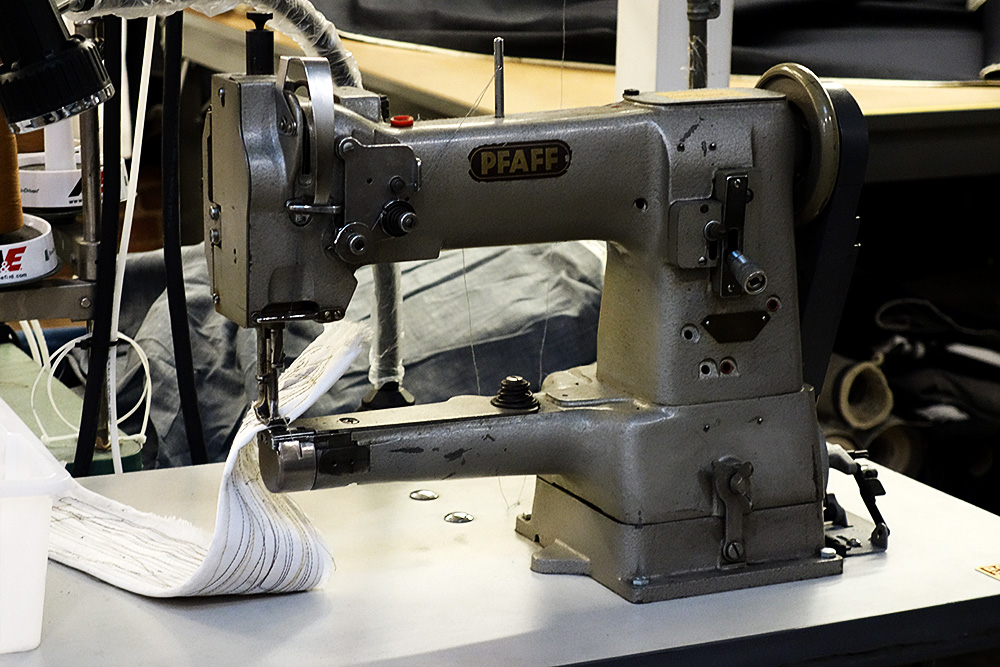 Denim on denim on denim.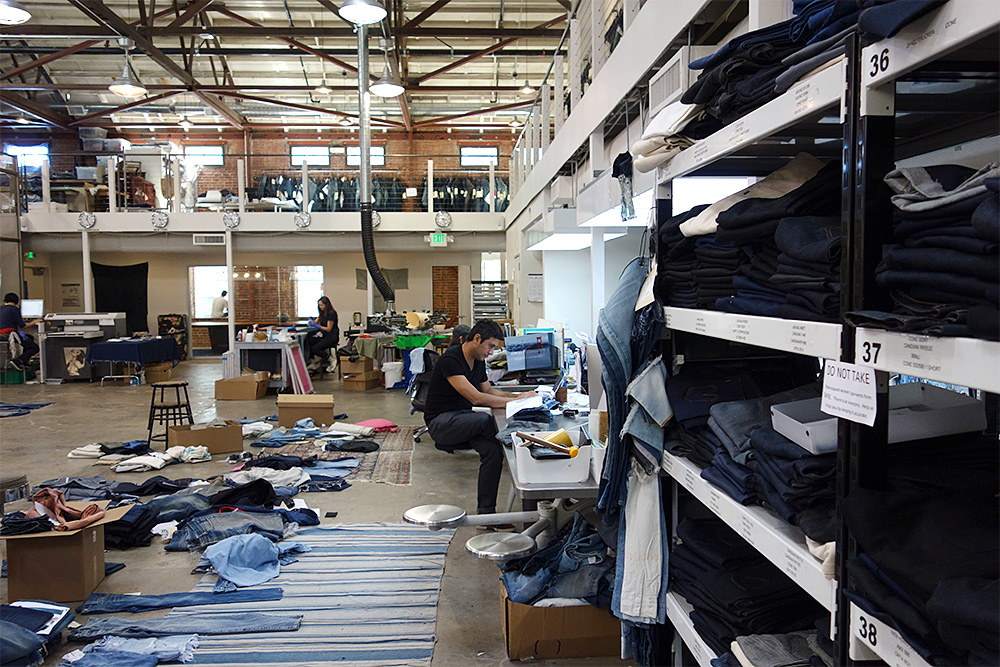 This man may know more about denim than anyone on the planet. When you see Bart Sights' personal style, it makes total sense that he runs the Eureka Lab.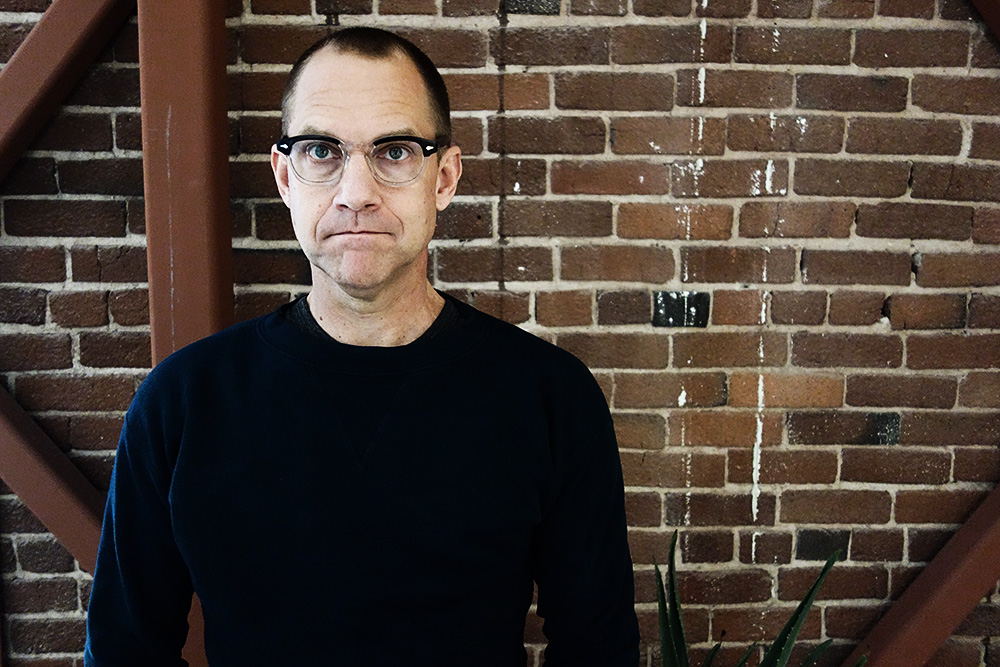 While at the Eureka Lab, we also got a super advanced look at the next season of Levi's skate line.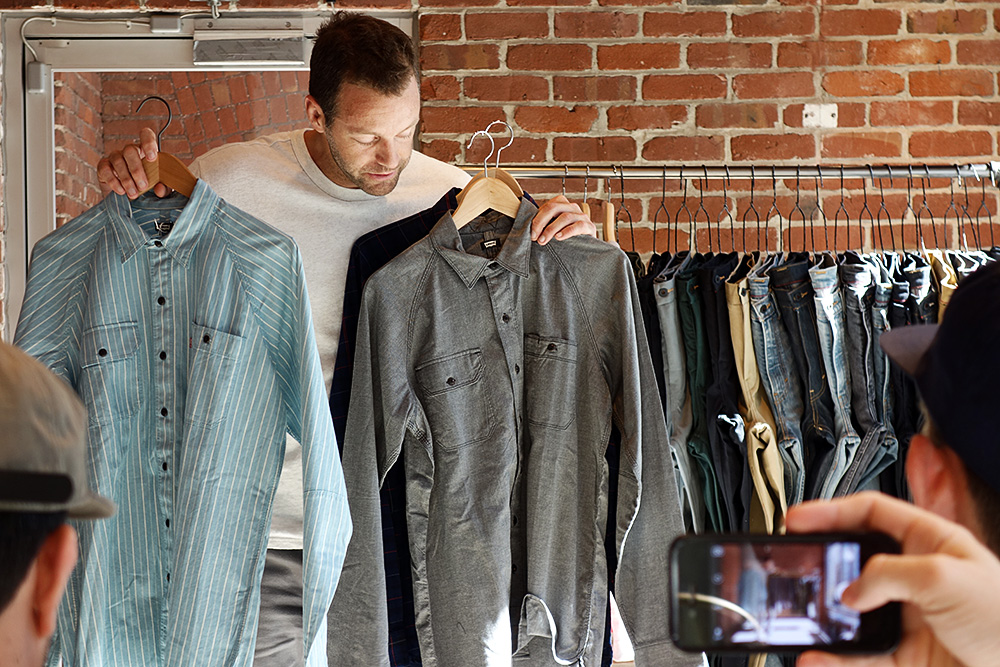 I love the attention to detail while still keeping it classic.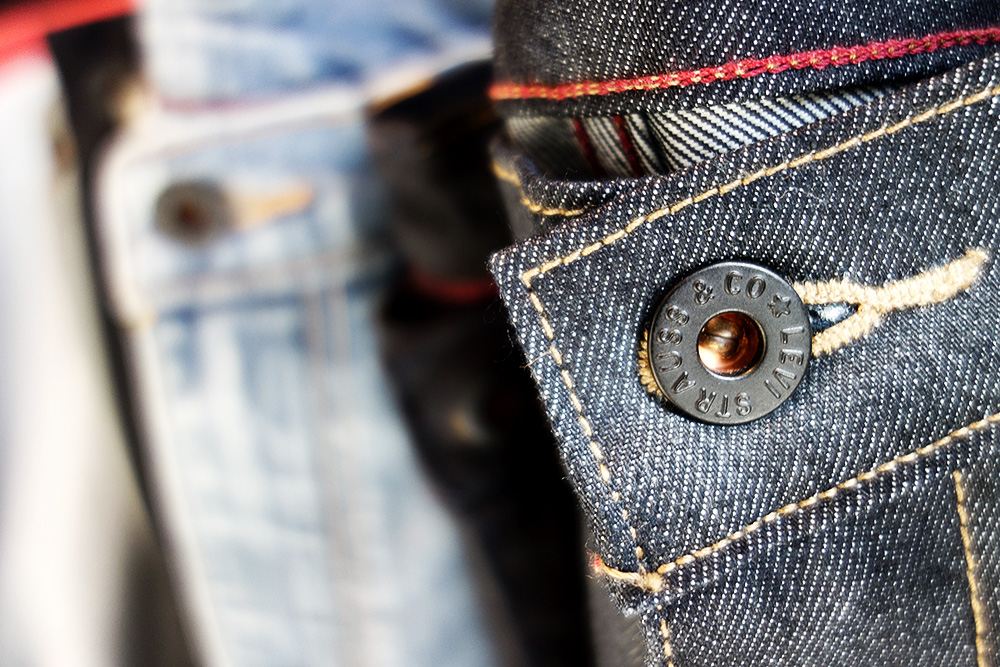 Nick Rendic is the designer for Levi's skate and he's managed to impress me with every collection they do.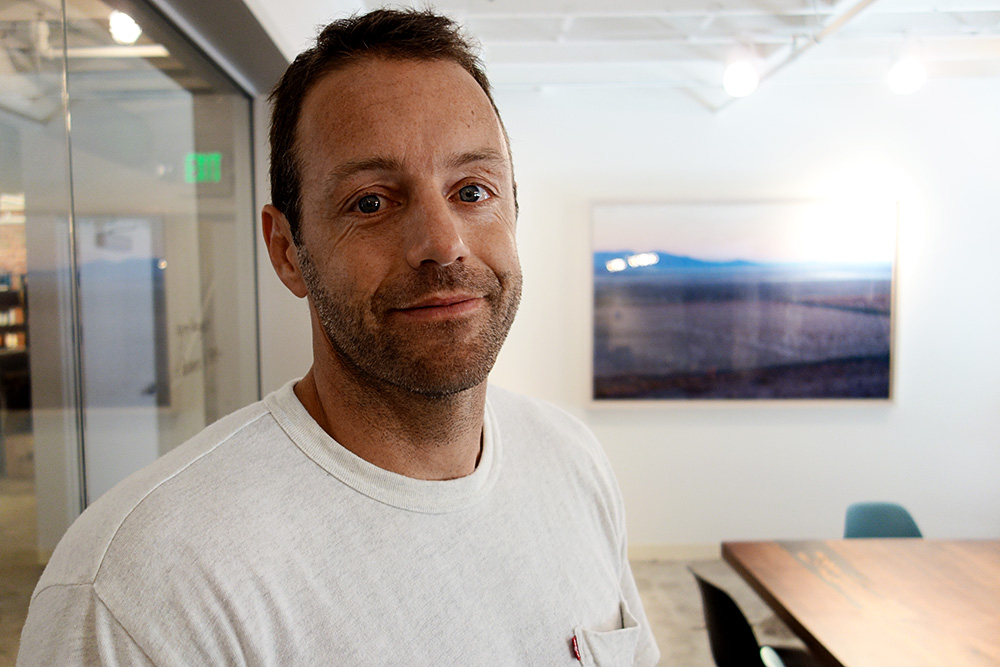 Priding itself on both heritage and innovation, Levi's has been using a version of the Two Horses, One Message patch since 1886.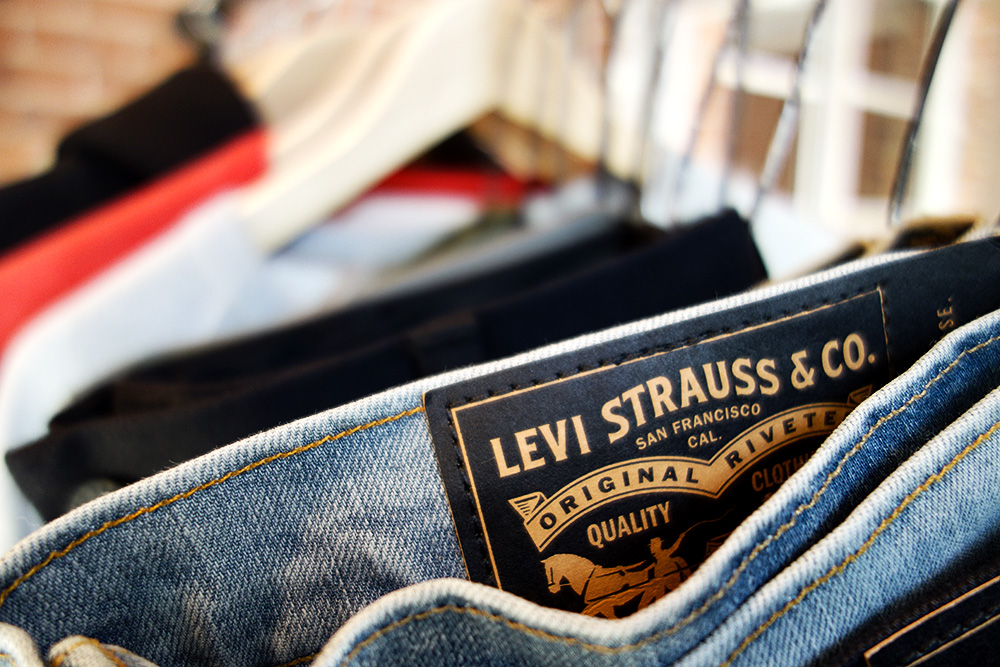 Thinking about this kind of makes my brain hurt but it makes for a great closing shot.