Last summer it was all about the Korean-style frozen yogurt. This year, it's all about Korean-style fried chicken. Next year, Korean-style Korean food?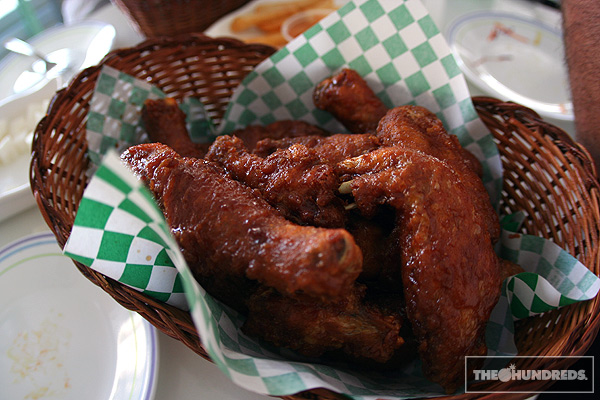 Ben and I had lunch with Chad (Foreign Family).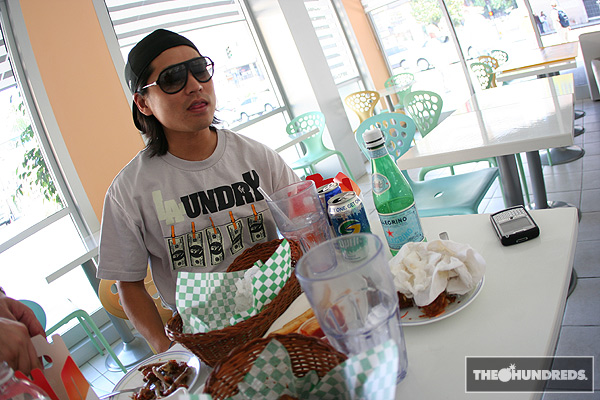 He schooled us on growing up in L.A.'s Koreatown, its turbulent relationship with gangs and the next generation of K-town ganglife that's been settling back into the streets. Race wars, old-school ringleaders getting out of jail, and crazier, even more ruthless kids.
And then we talked for 15 minutes about his hair. Chad's crazier, even more ruthless hair.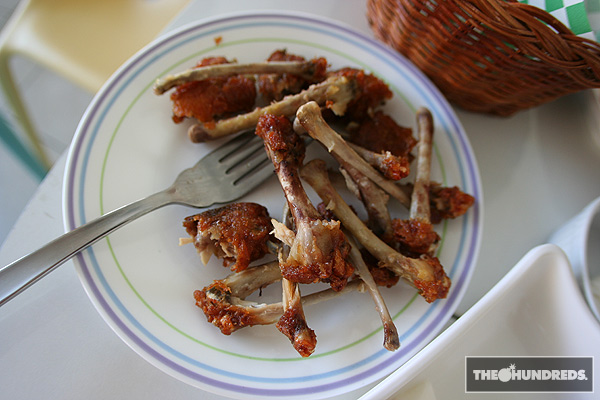 Back upstairs to the Foreign Family Design House, where Chad and Mr.44 run their daily ops, not only directing their apparel brand but taking on outside work for clients.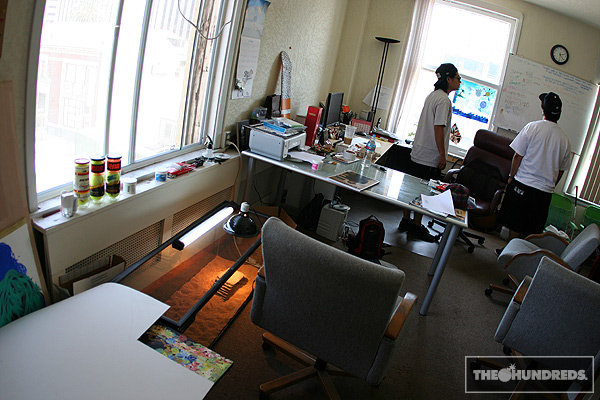 Mr.44's out in Tokyo for Design Festa. So, of course, I had to snoop.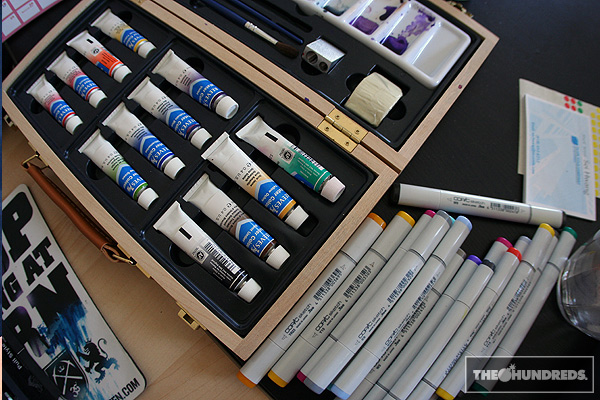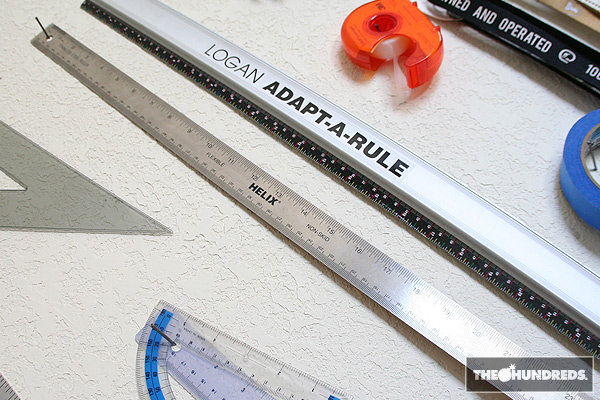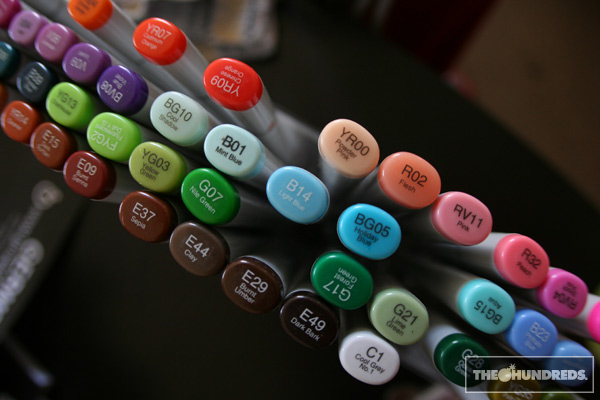 Chad can get creative also.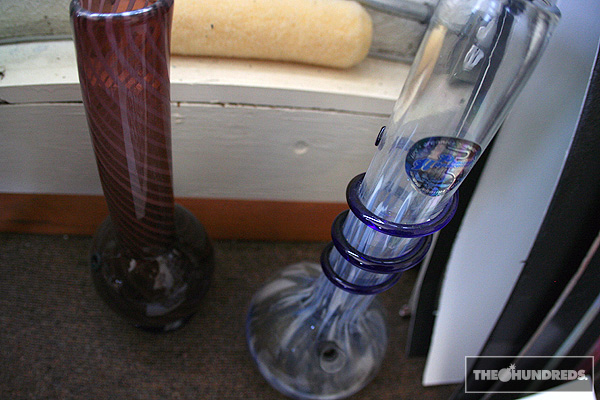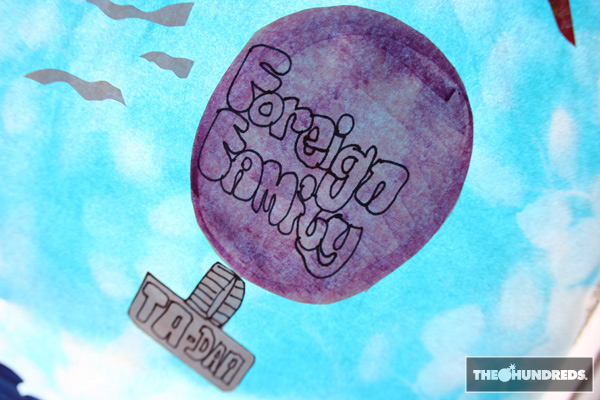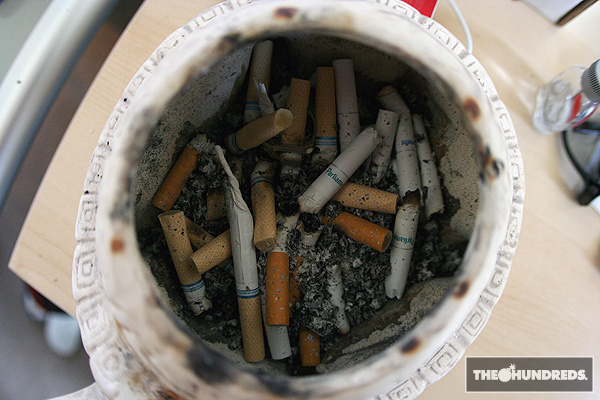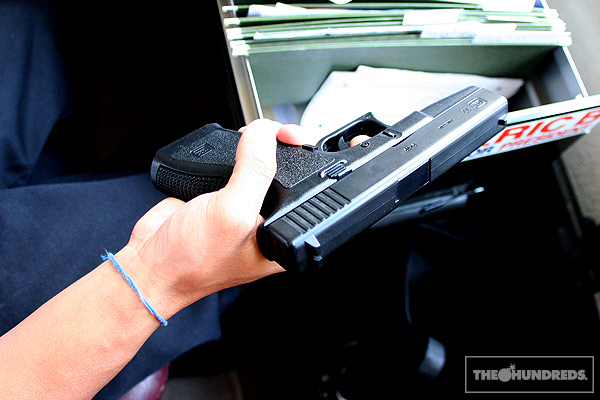 That's an ugly dog.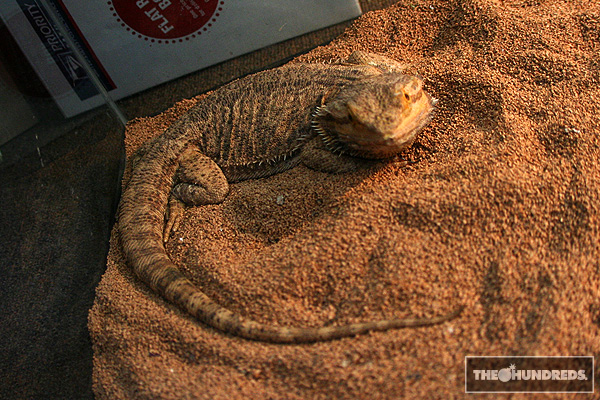 I like this one: "The artist is nothing without the gift. But the gift is nothing without work." And the work is nothing without the artist. What?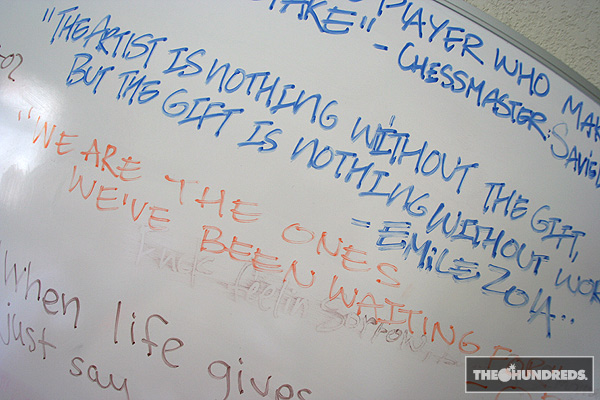 But this one's better.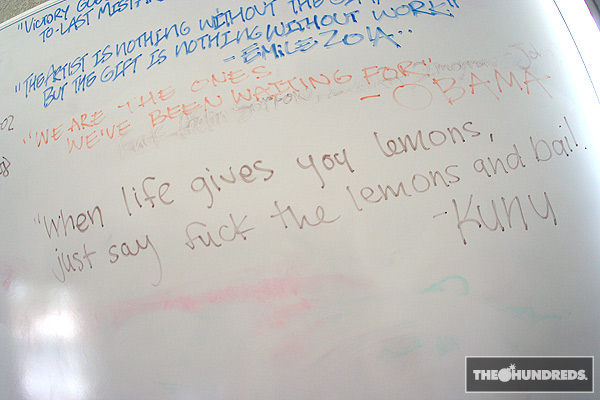 by bobbyhundreds