We all wake up and look into our closets pondering what we're going to wear each morning. Whether you're the type that is cool with sporting sweats and an Under Armour T-shirt, or spend a minimum of 30 minutes trying on different fits until you settle on that "I look good but not trying too hard" fit, coupled with some retro 1s or clean Common Projects/Vans. Whatever you are, someone had to design what you chose to wear this morning. The above examples are more globally known brands, but there are millions of budding designers around the world etching their names season by season into the dog eat dog world of fashion.
A designer I was recently introduced to is the very beautiful and brilliant Kara Craig. She's originally from Australia, but now resides in West Hollywood where she runs her very exclusive, limited run namesake brand that includes both menswear and womenswear. From T-shirts to drapey, paneled jackets, Kara's wide, yet distinctive range of clothing has caught the eye of some fashion-conscious stars, including Wiz Khalifa, Amber Rose, and Big Sean to name a few. I wanted to talk to her to learn a bit more about her philosophies behind the brand and the woman behind it.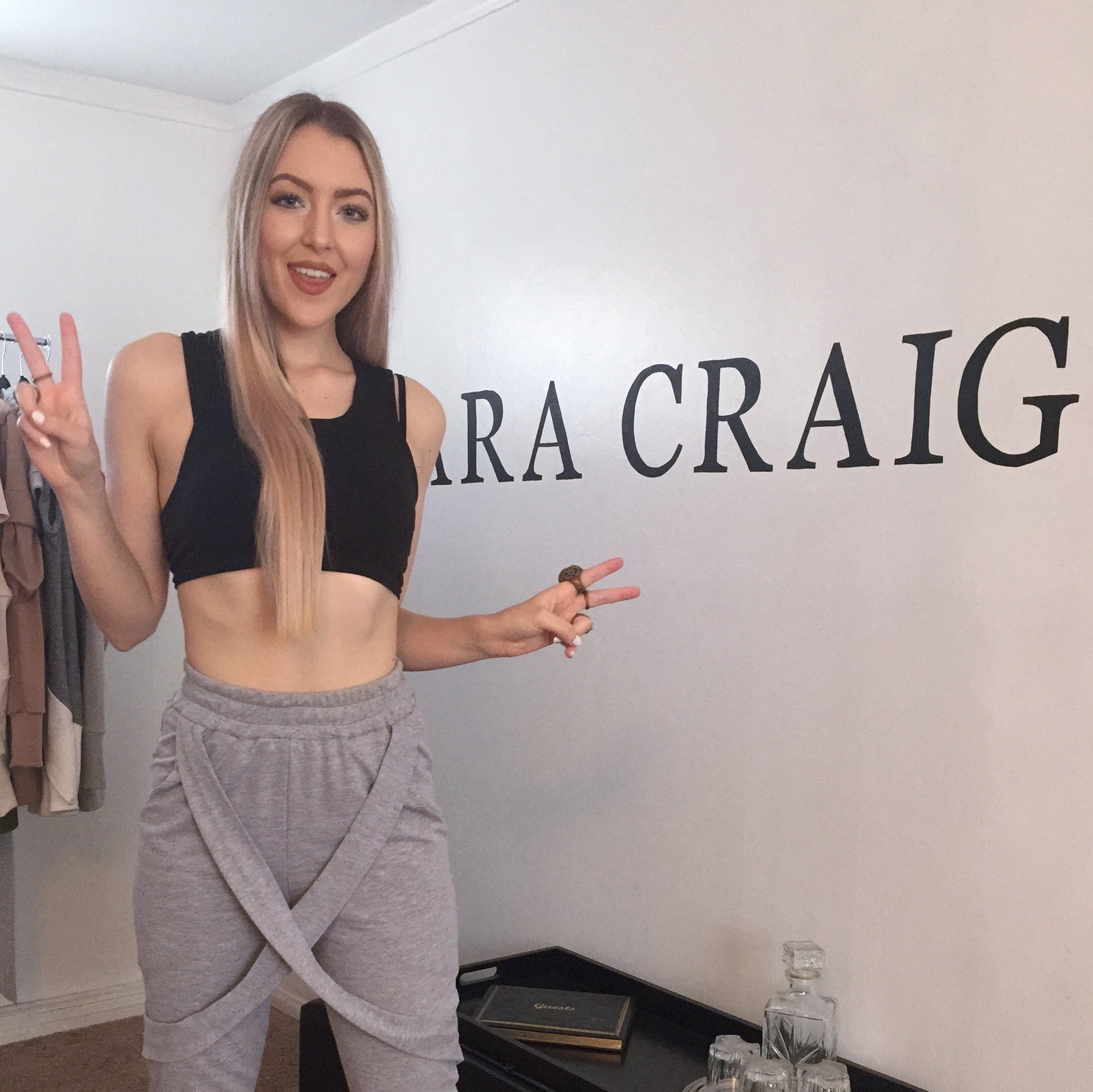 CHIEF BOSOMPRA: You are a young designer creating both men's and women's pieces. A lot of designers try to focus on just one. Can you explain why you choose to work on both simultaneously?
When I was in fashion school in Australia, I'd primarily design womenswear. Then I started noticing that I didn't like the way 95% of men were dressing at the time. I needed to do something about the tragedy. Most of my pieces are men's, but they can be unisex – I wear them all the time. I started designing womenswear again because I wanted to wear my own pieces to events and parties. I got an impressive response from women so I make sure I design a new women's piece every now and then.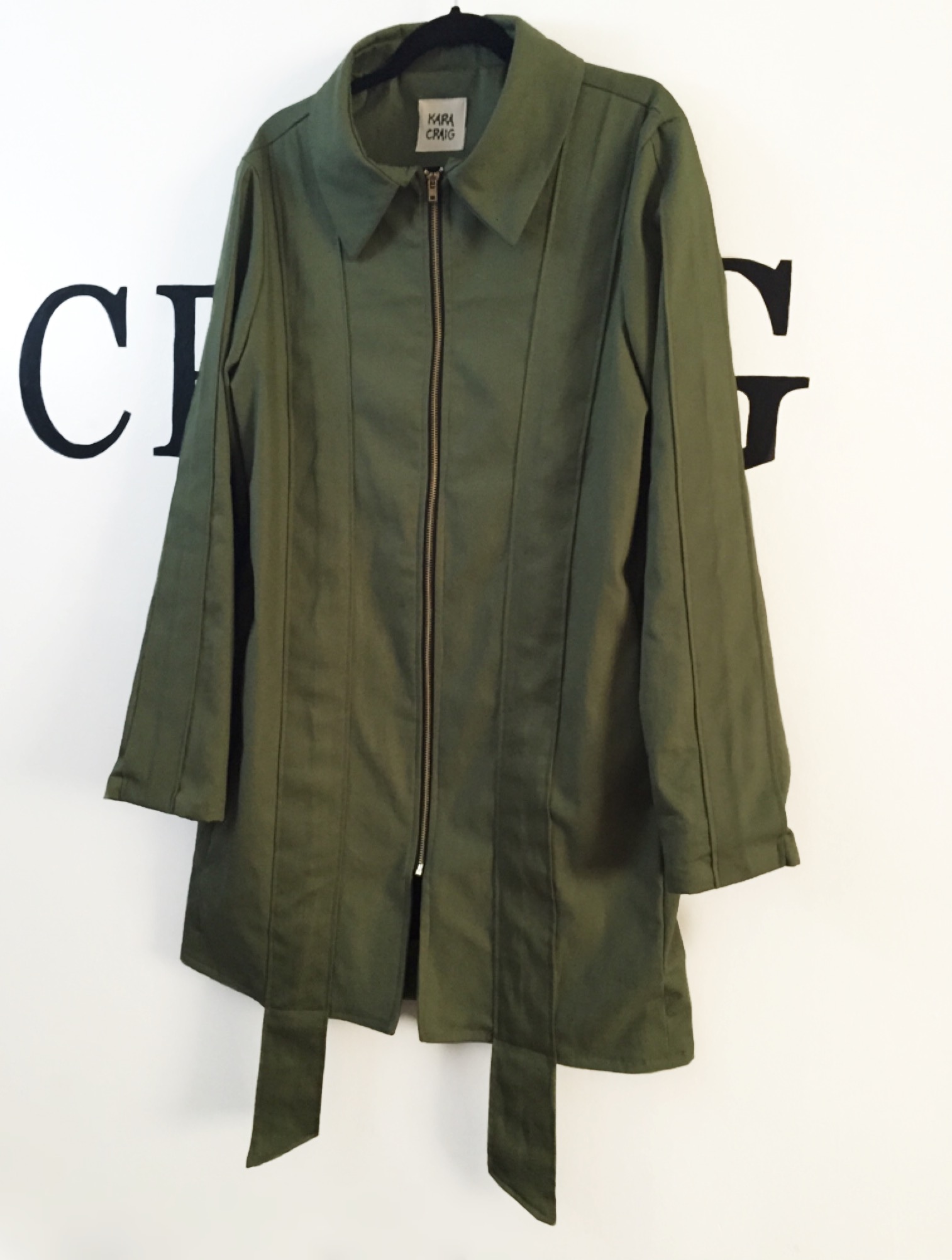 You are originally from Australia what is it about Los Angeles that made you want to call it home?
I love Australia but I knew I needed to be in The States for the platform I need to achieve my crazy goals. Los Angeles is cool because it has a similar laid back vibe to Australia, but there's also a fast paced side to the city. There's a lot of incredible opportunities here that I've got to take advantage of.
"A GOOD DESIGNER FINDS A WAY OF PAINTING A NEW MASTERPIECE WITH OLD PAINTBRUSHES."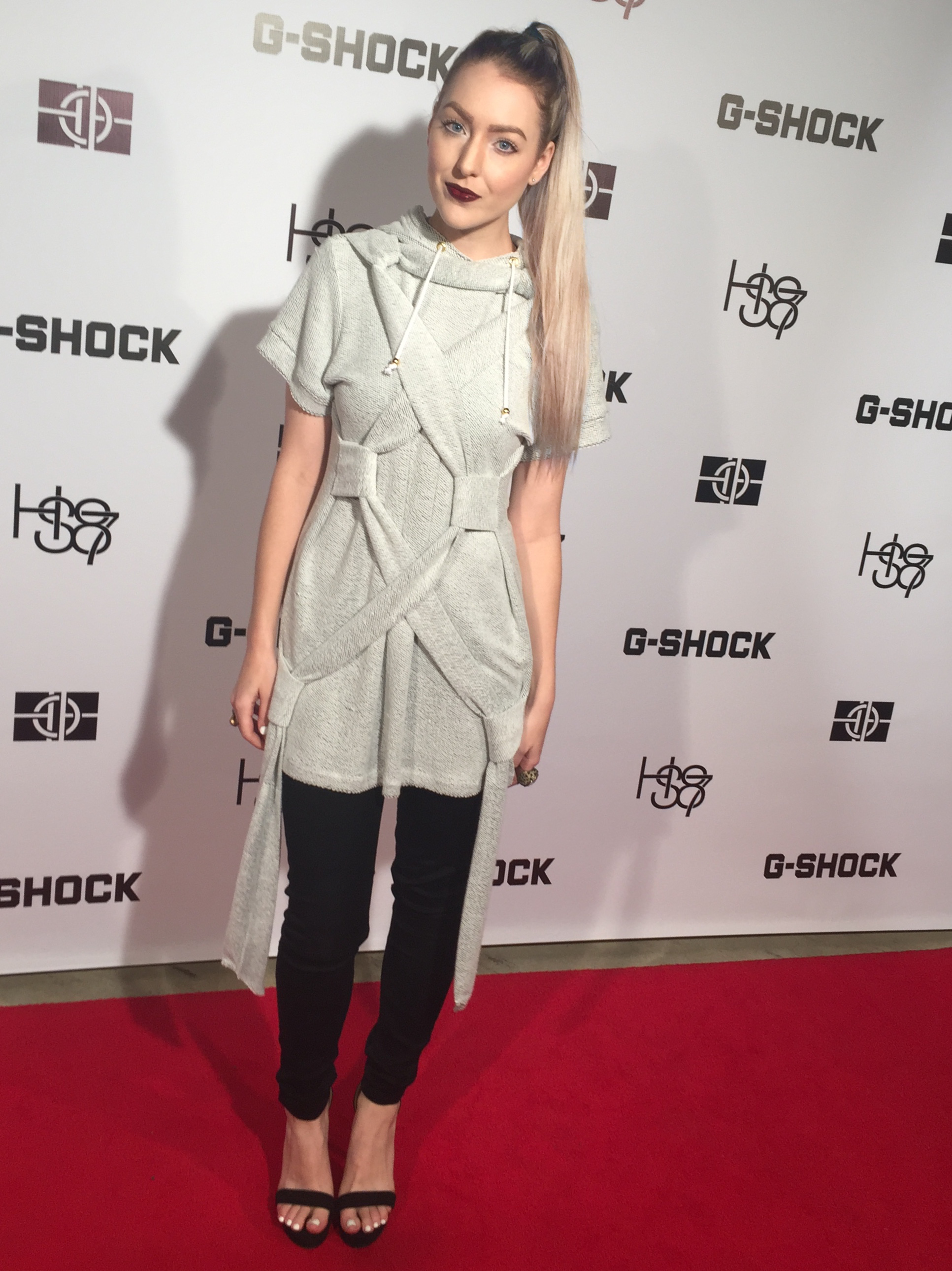 How long have you been designing and where do you pull your inspiration from?
I've been designing since I was about 7, but designing for my label – full time for the last 2 years. It's gonna sound crazy, but when I'm designing menswear, I'm inspired by how I want my prince charming to dress when I'm on his arm. I like challenging myself to put an innovative twist on what's already been done. I mean, let's be real; in fashion everything's been done, it's just recycled over and over. A good designer finds a way of painting a new masterpiece with old paint brushes. Okay, that's a dumb metaphor, but I made it up just now.
5 artists who are in your "most played" playlist.
No Doubt
A$AP Rocky
Banks
K. Roosevelt
SZA
Panels/layers are prevalent in your latest collection of hoodies and jackets. Is that a running theme for your brand or just this collection?
I honestly don't know. Panels and layers are probably going to be incorporated into my designs for a while, but who knows. I might be over it next week. Onto the next one.
[What is] one lesson you have learned so far from being in the fashion industry?
Have fun with it. When you start taking fashion too seriously it becomes stressful and the designs come out lackluster/uninspiring. Tragic.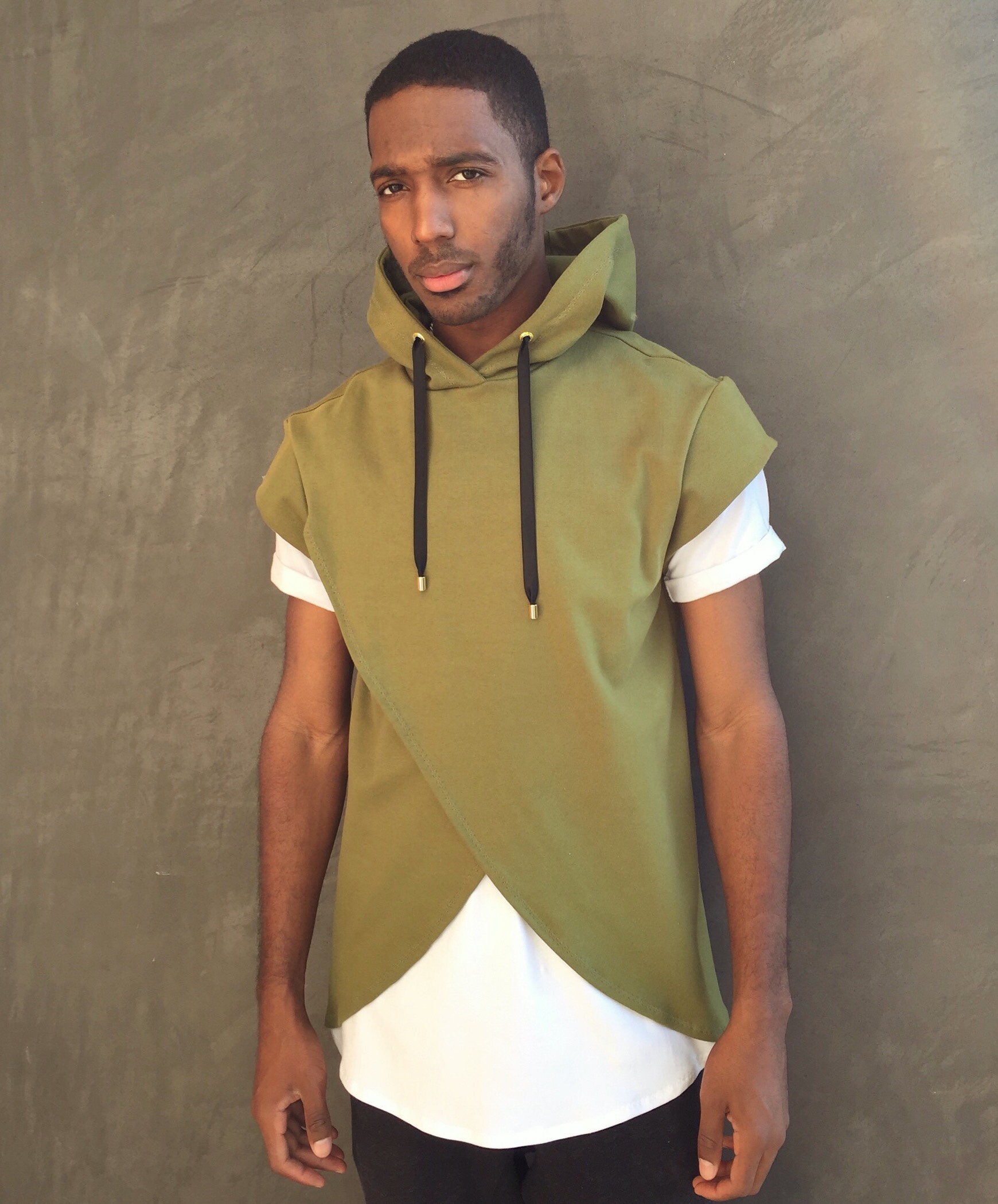 What do you have coming up next, and where can we learn more as well as get your products?
My next move is a secret.
Kara Craig pieces aren't online or in stores. I don't want them everywhere – for now. If you know someone who personally knows me, you can get in touch with me. There's a contact form on my website (KARA-CRAIG.COM) but lately there's been a few random people asking me to dinner on there… Fashion related inquiries only! [Laughs].
::
Follow Kara on Instagram and check out her website at kara-craig.com.