Inspiration LA (one of Scotty Trillz's favorite events of the year) is the brainchild of Rin Tanaka, author of My Freedamn! – who created Inspiration as a tradeshow/gathering for worldwide vintage and Americana enthusiasts like him. The annual show has become a meeting place for the deadstock-obsessed to buy, sell, and exchange incredibly rare one-of-a-kind pieces – some over 100 years old, and sold by global vendors and artisans. This year was the 7th annual show, and Zach and I were there during the Friday preview night to check out the goods. What we saw were vintage T-shirt vendors with the rarest of the rare and Americana fanatics dressed head-to-toe in their finest aged denim.
It felt almost otherworldly for us, at first, to enter a space like Inspiration LA, after being used to seeing millennial fast fashion, its blink-of-an-eye half-life, and identical trending silhouettes. What exactly does it mean to collect deadstock, or to don a vintage Levi's denim jacket from the 1920s? I'm not sure, but an obvious answer might be that it reveals something to be said about the resilience of clothing – and maybe the resilience of its histories. If fashion is ultimately a gesture to express / a posture, then the folks at Inspiration LA are gesturing towards a more romantic way of dressing, wrought with meaning and heritage; quality and age.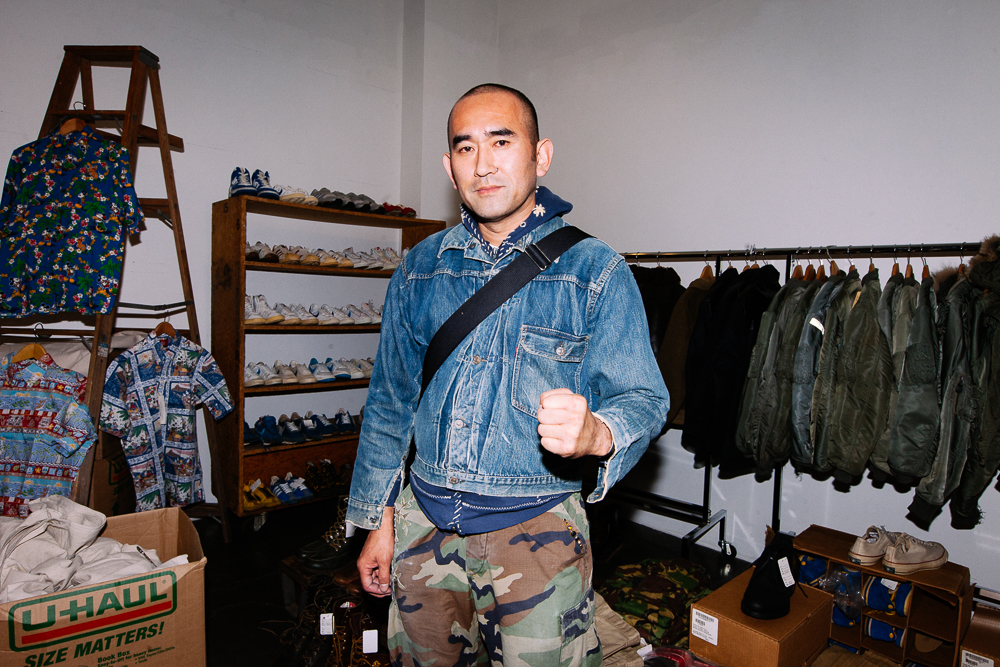 Coolest couple: White Mike (left) and Liz Baca (right) from Oakland.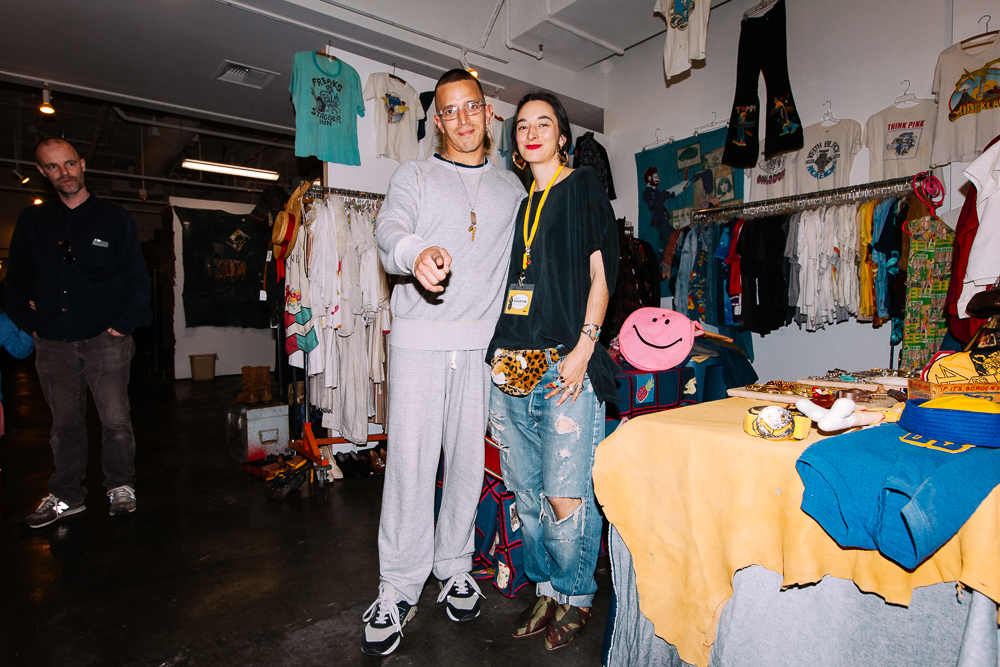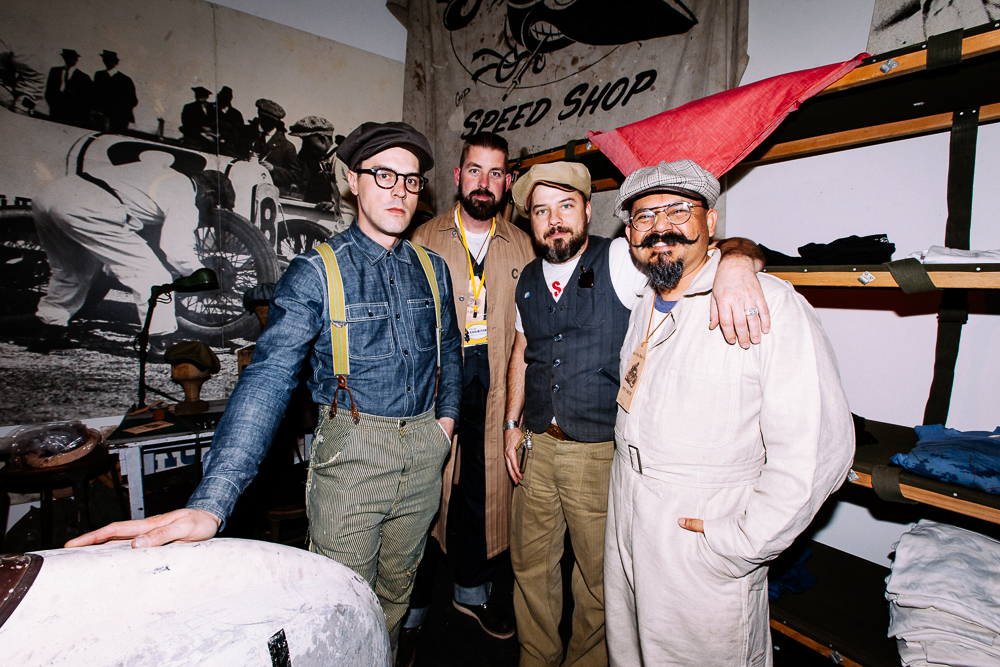 X-LARGE was there with a collection of rarities.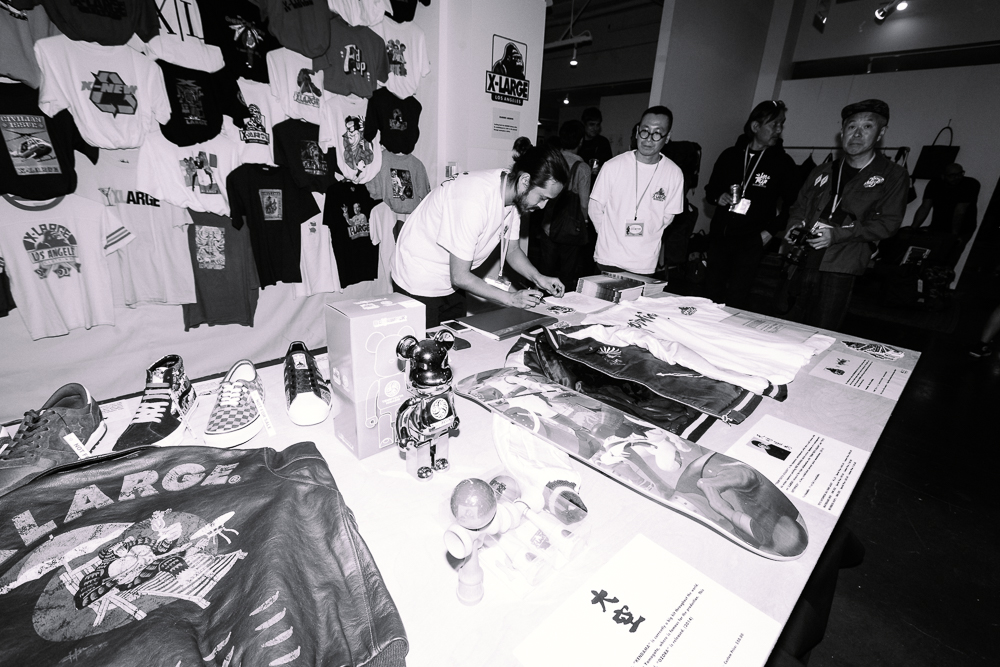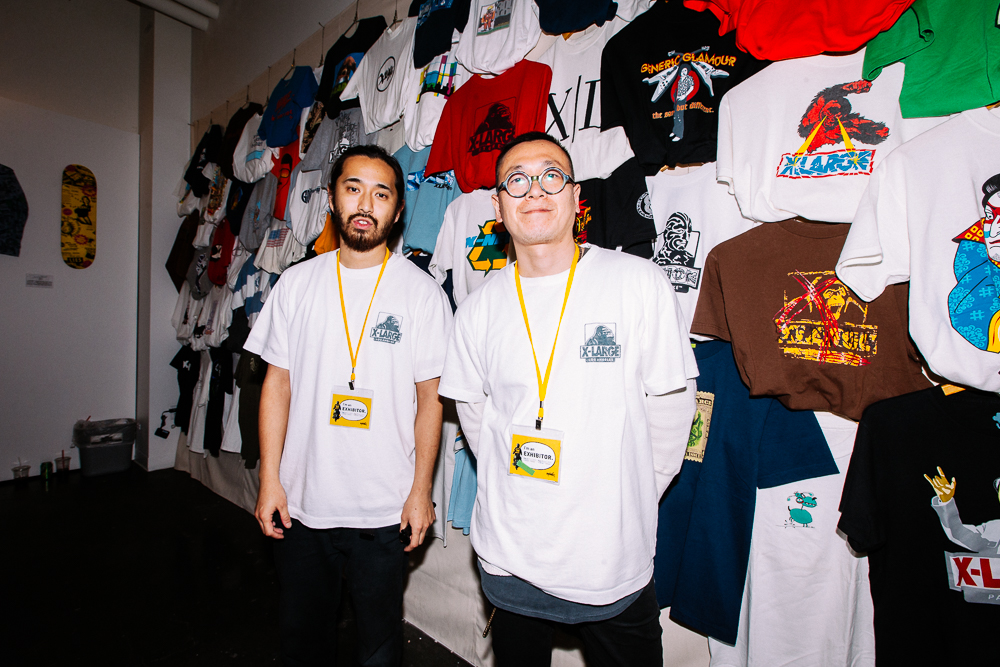 The booth in the next two pictures is The Real McCoy's. They had some of the cleanest black leather jackets.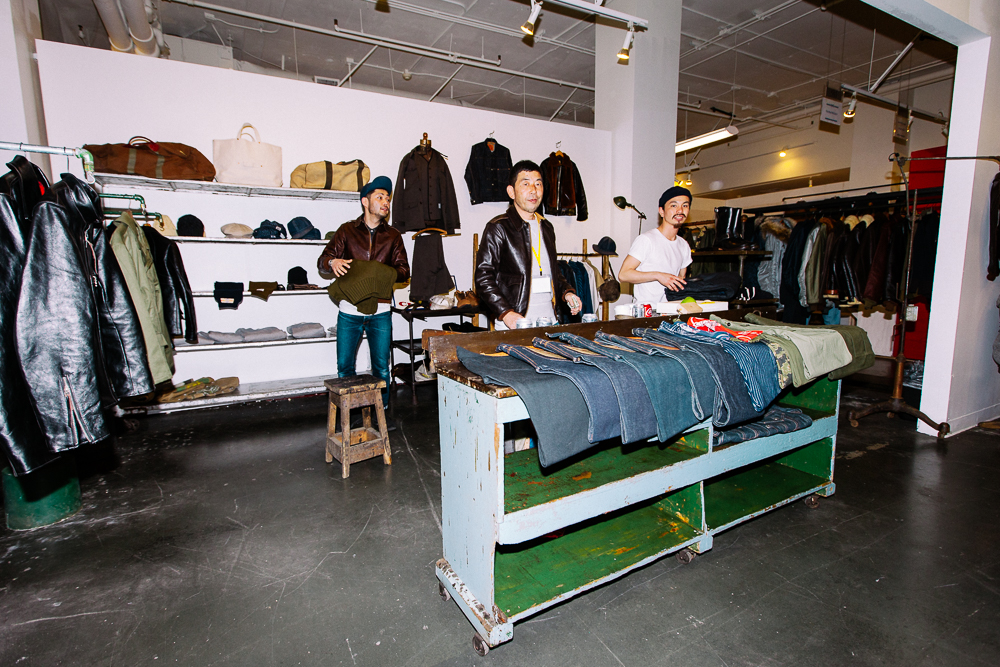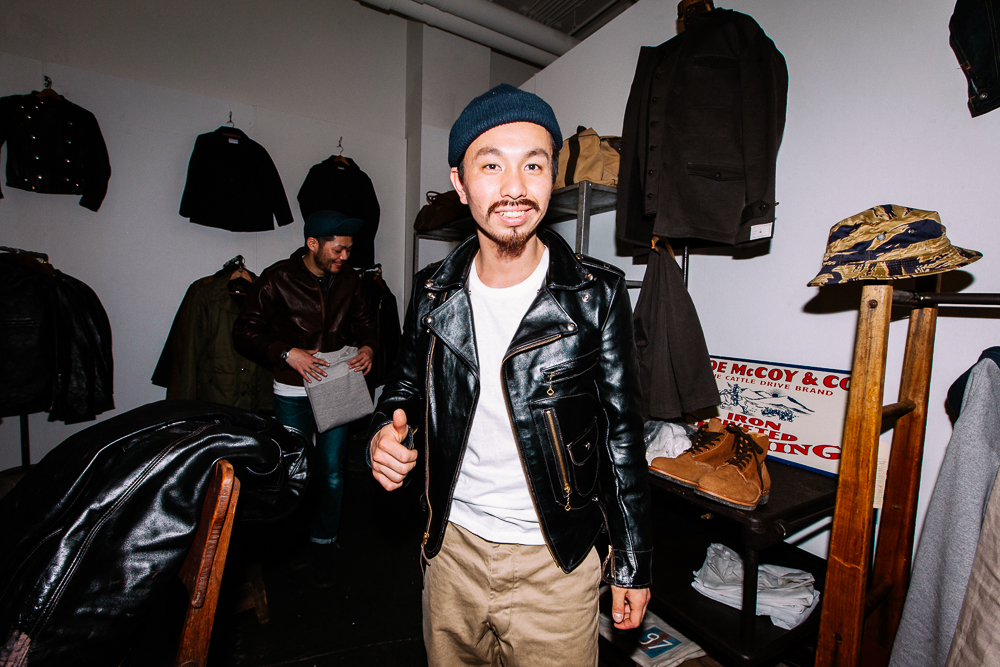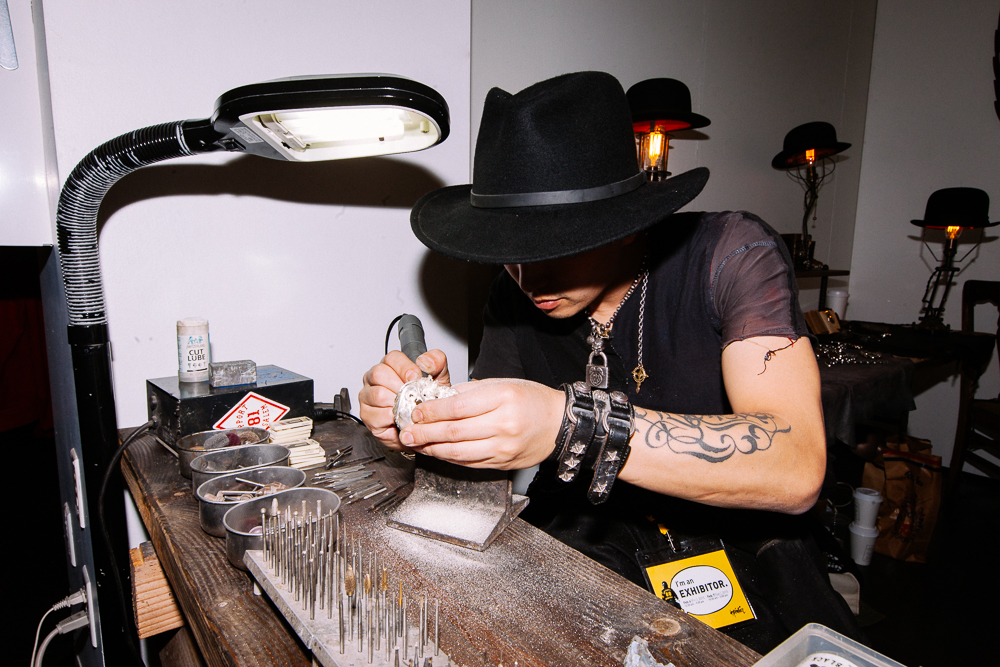 YKK's booth served to retrace the zipper's history.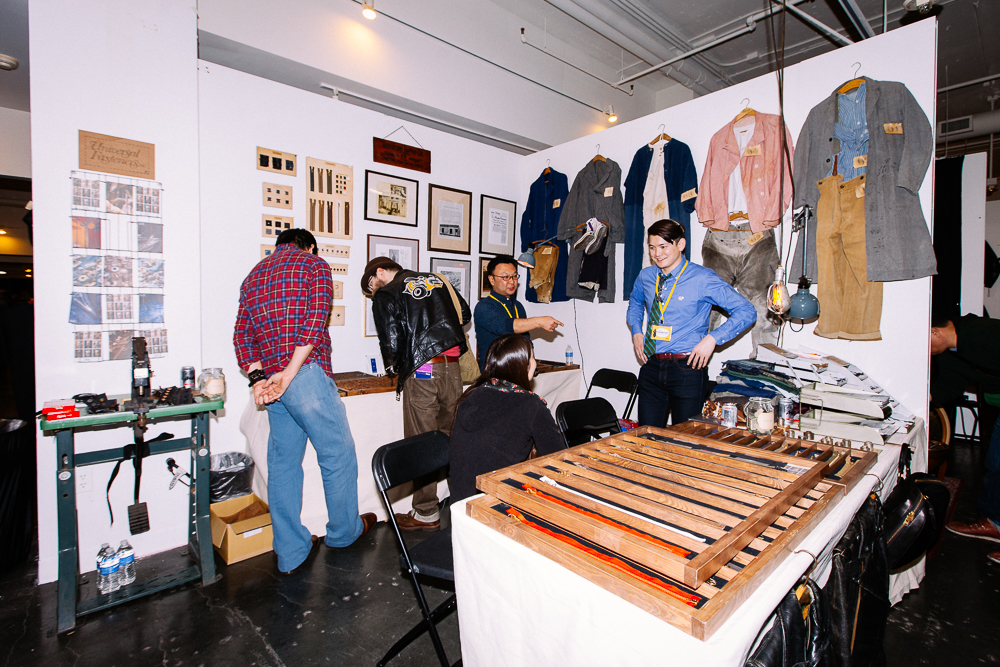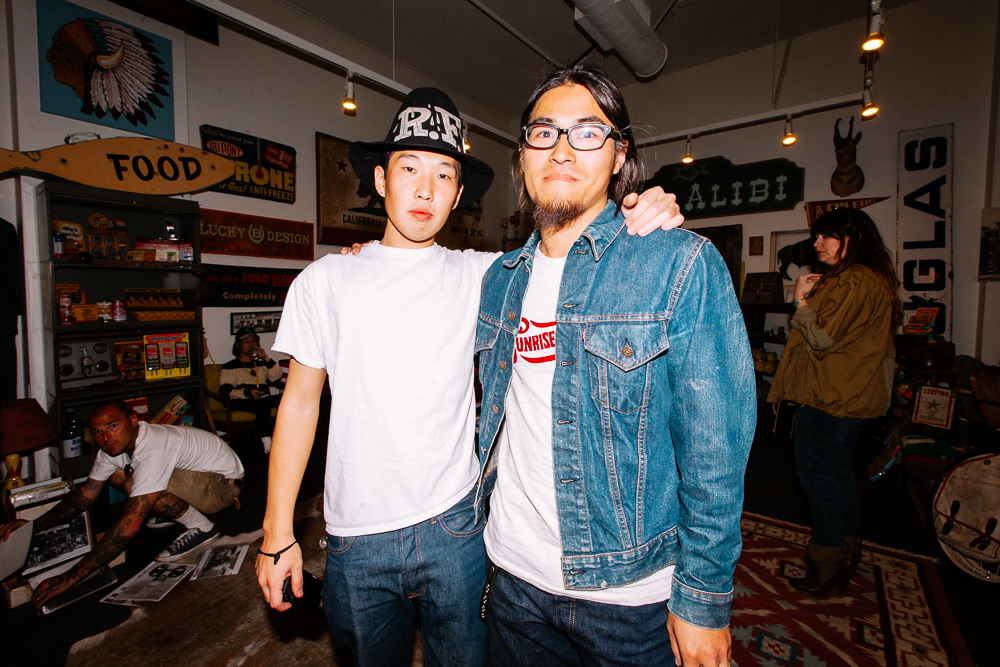 A beautiful piece from Good Art HLYWD – handcrafted sterling silver and gold goods made entirely in LA.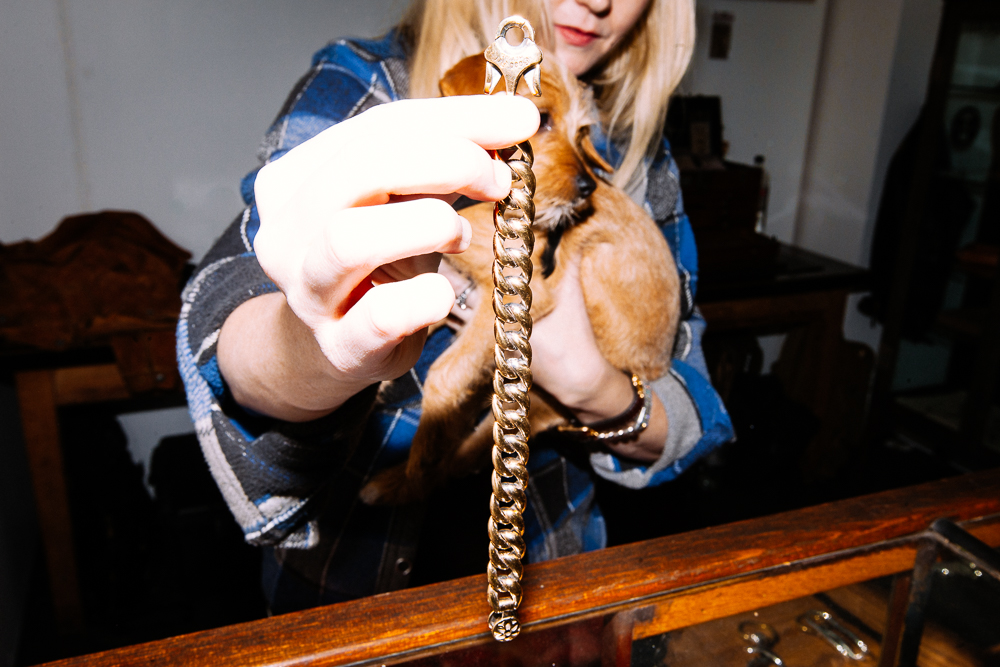 Good Art's Josh Warner.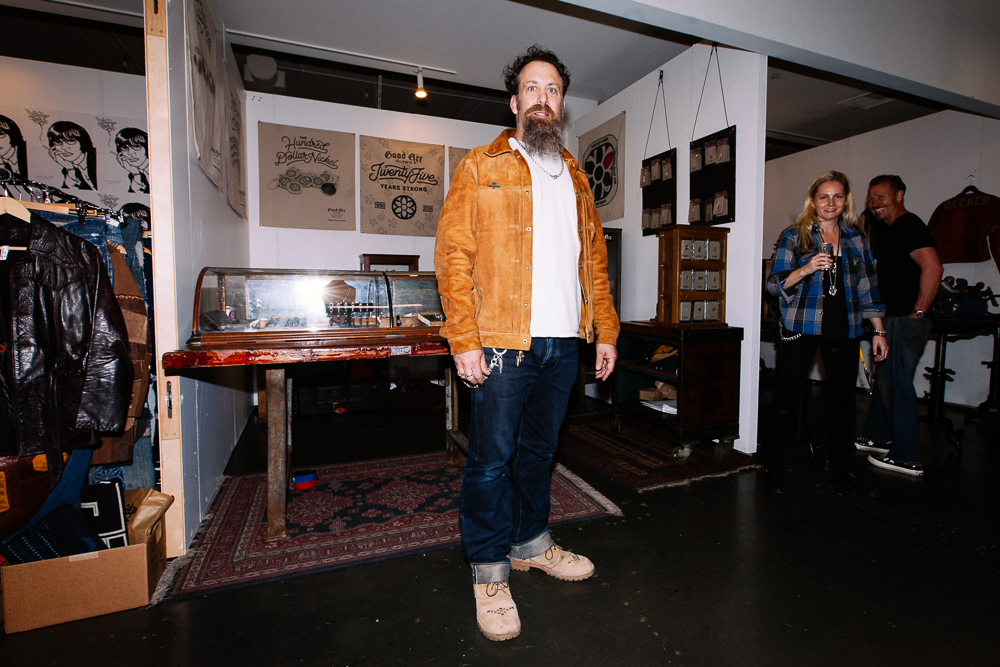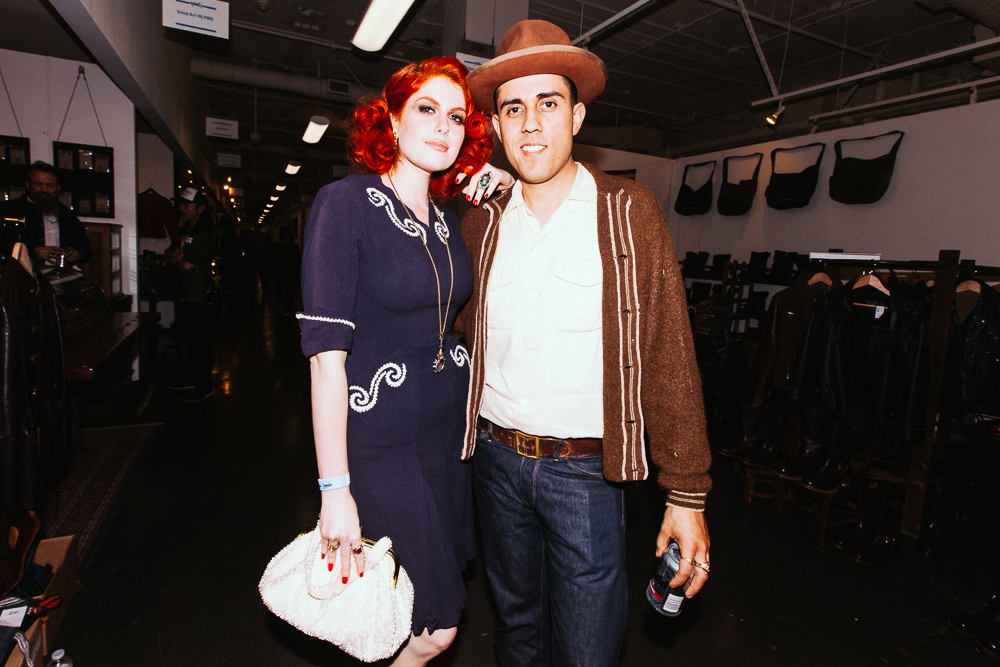 Seattle's Heller's Cafe with a great selection.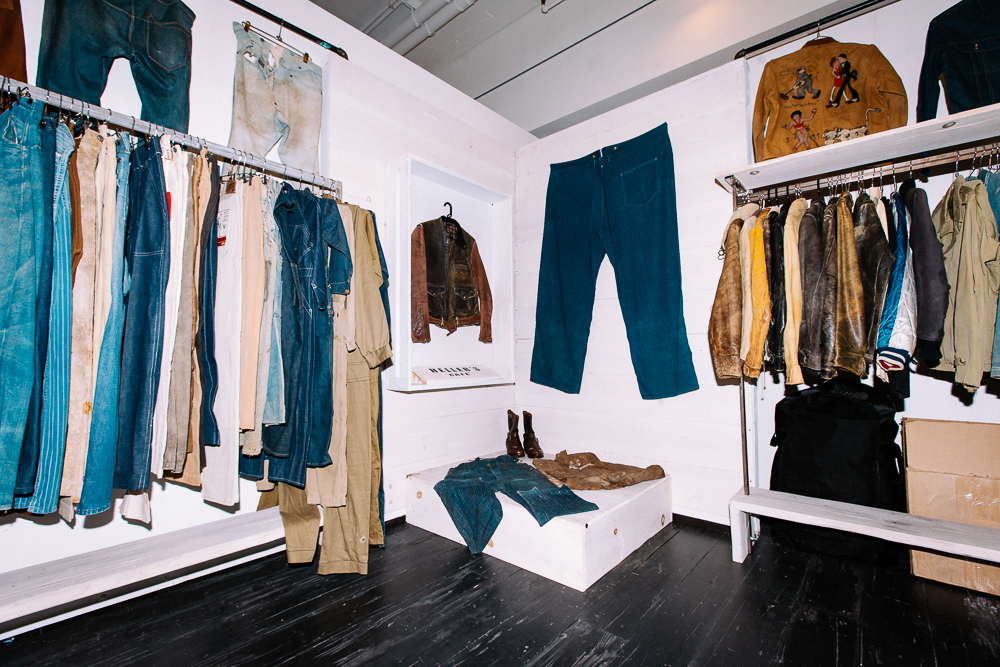 One of Zach's favorite booths for good reason – Orange County, California's own Tikiranch.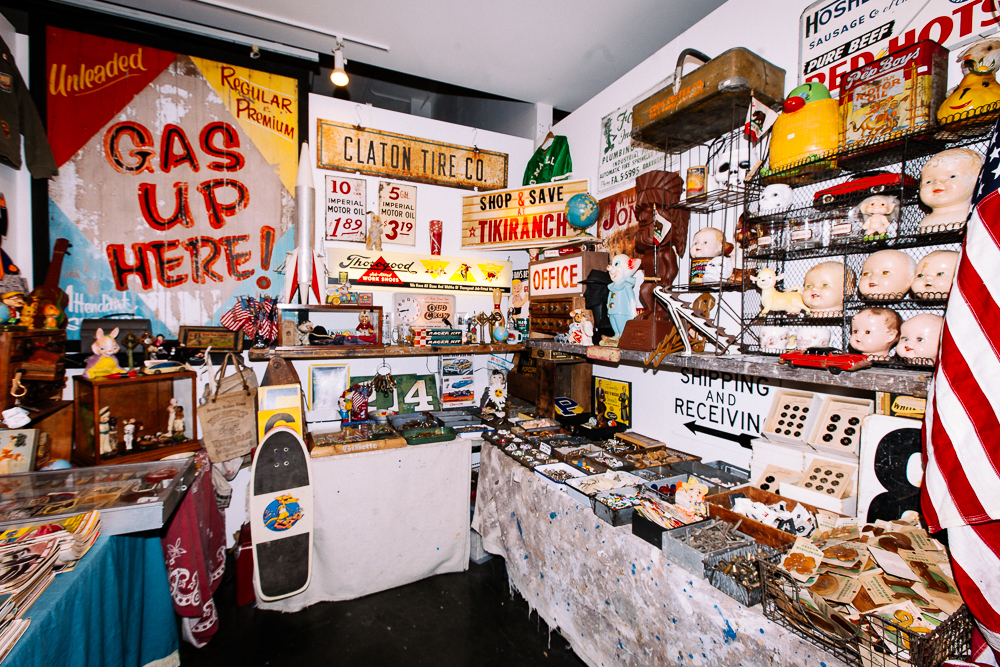 Quiksilver Originals.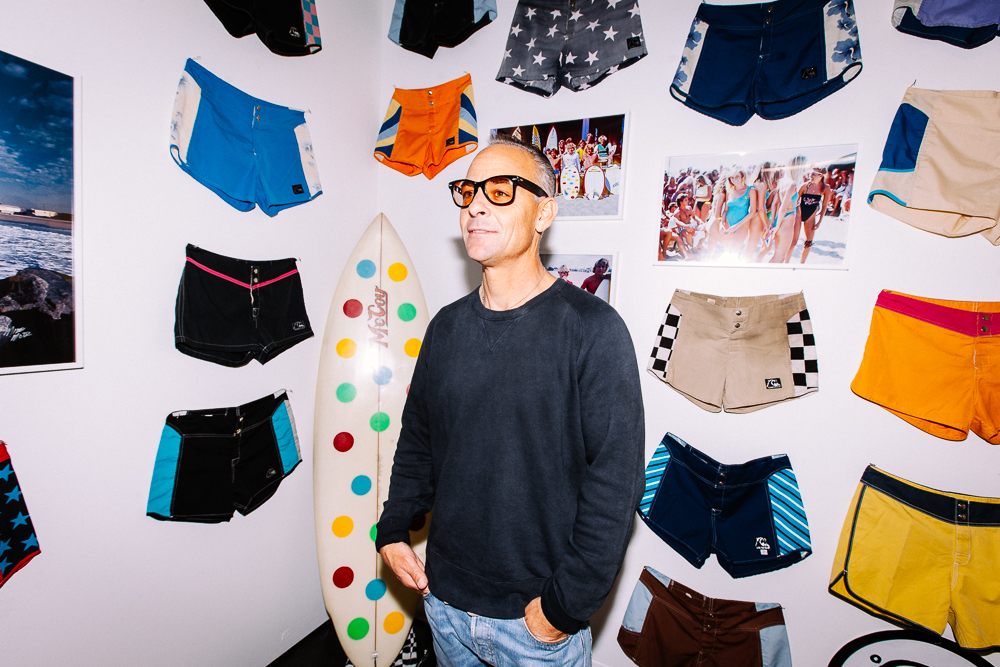 The Cut-Rate.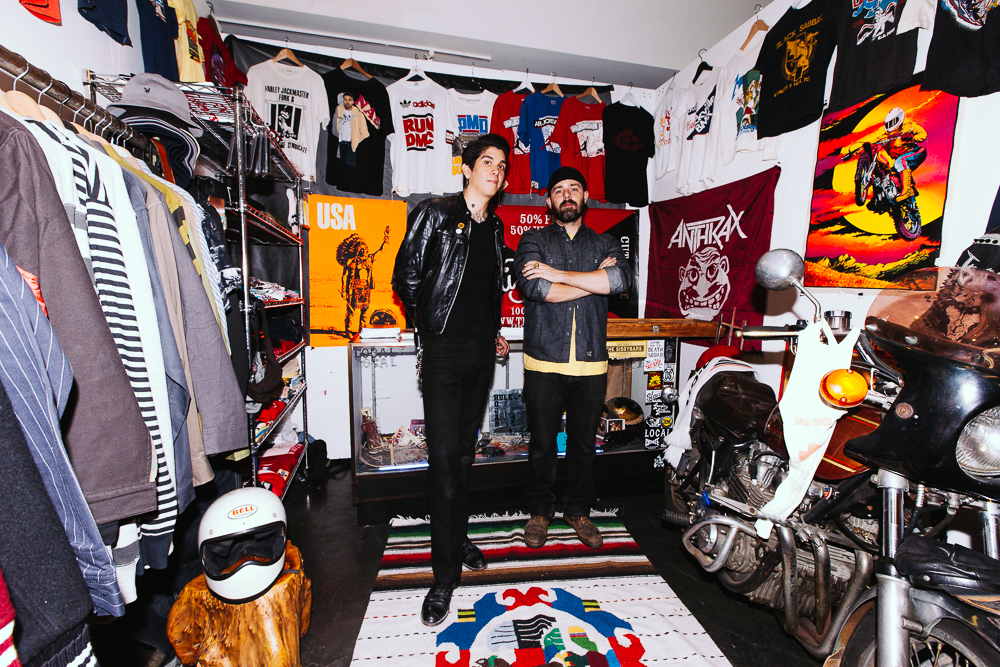 The Foremost booth, which had this white vintage button-up we had our eye on (felt like linen). Me and this guy were completely red-faced with Asian Glow and decided to pose together with free Pocky. Unfortunately, Zach's flash skills ended up just making us both look really attractive.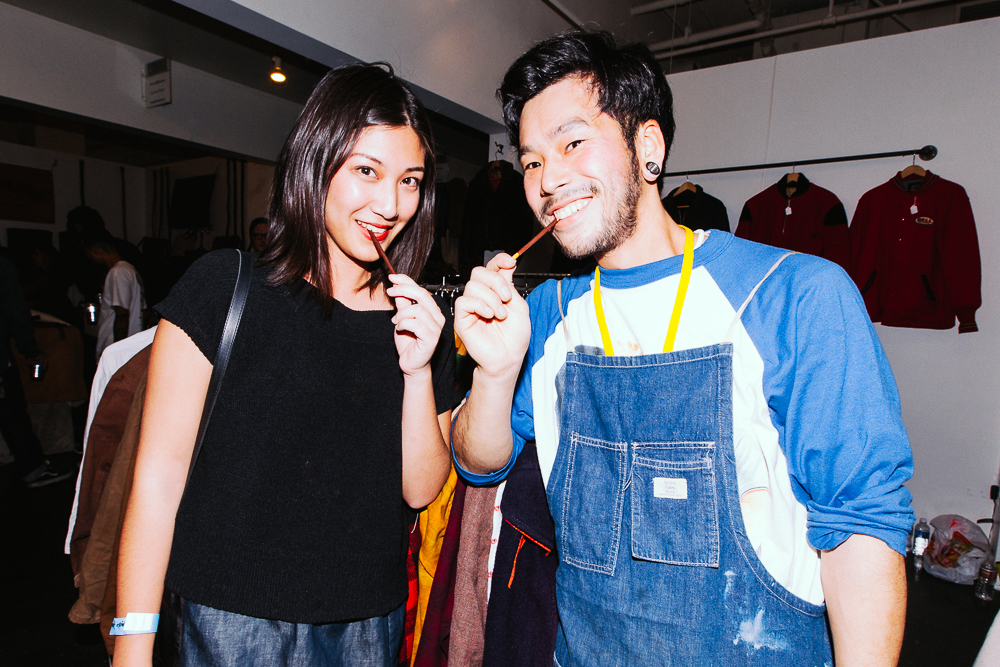 Leather.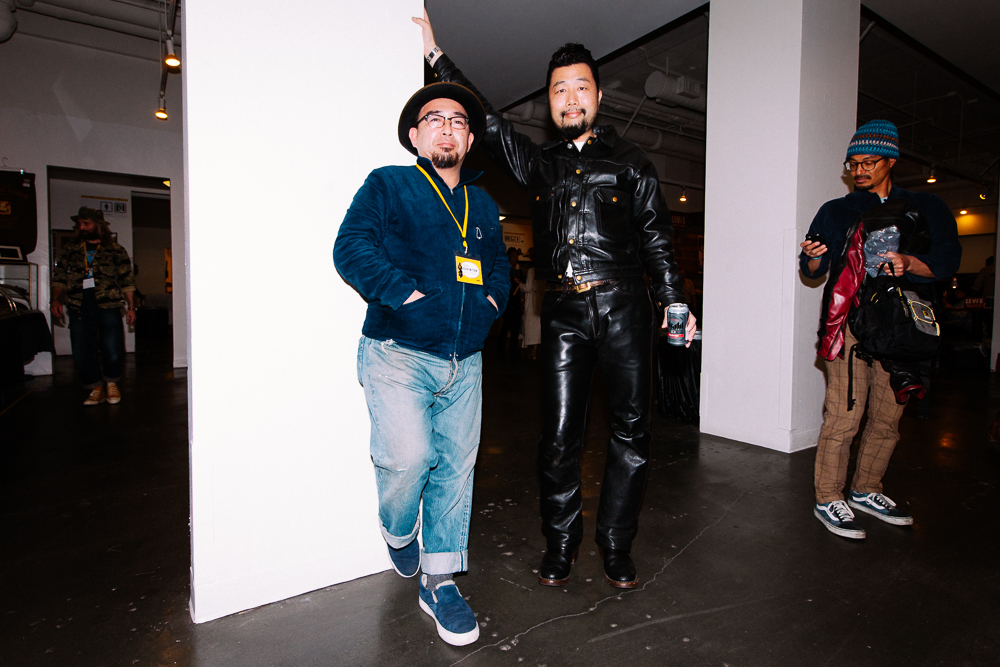 Insane clogs at the Meow Vintage booth. Meow, I think, is located on Retro Row in Long Beach (I used to live off of 4th myself). If anyone is looking for rare Pendleton, you need to go to Retro Row.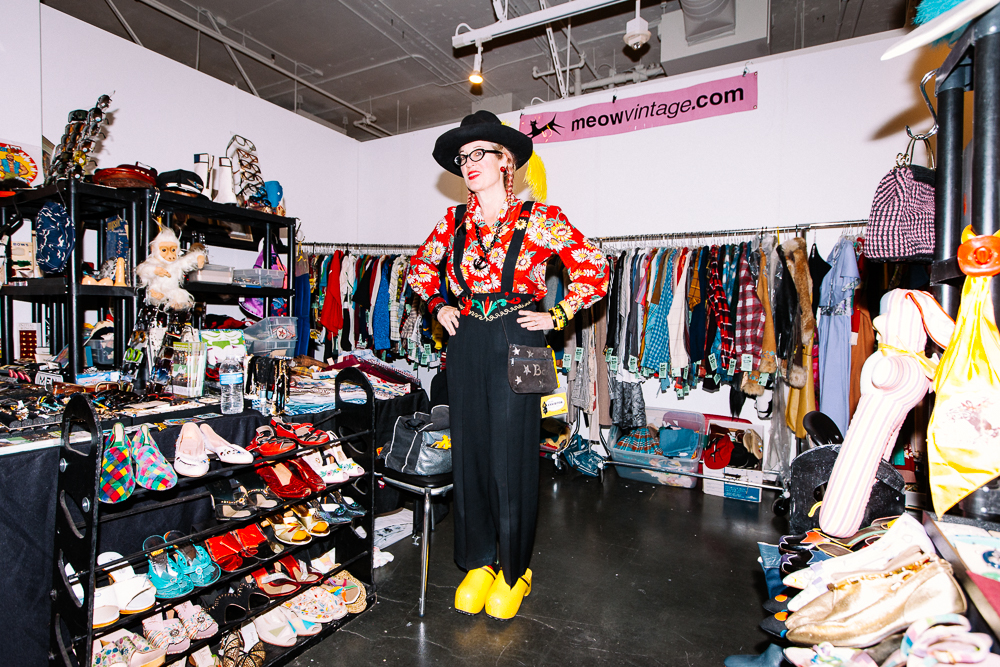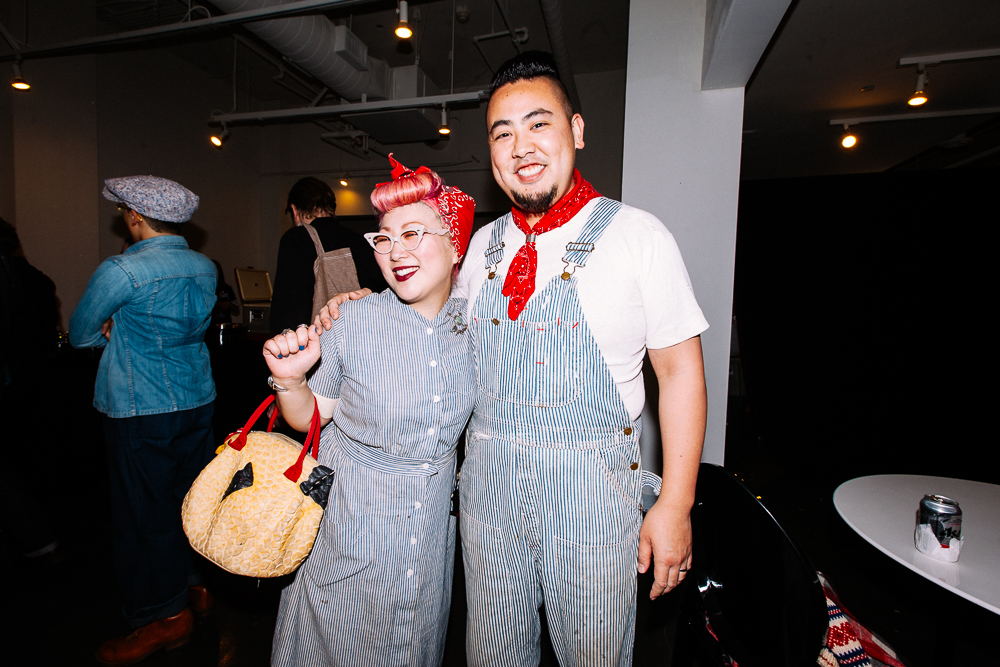 Satoshi Takahashi – love this guy. If anyone's in the South Bay, you need to stop by his shop Shanana Mil & Co. He made that shirt himself.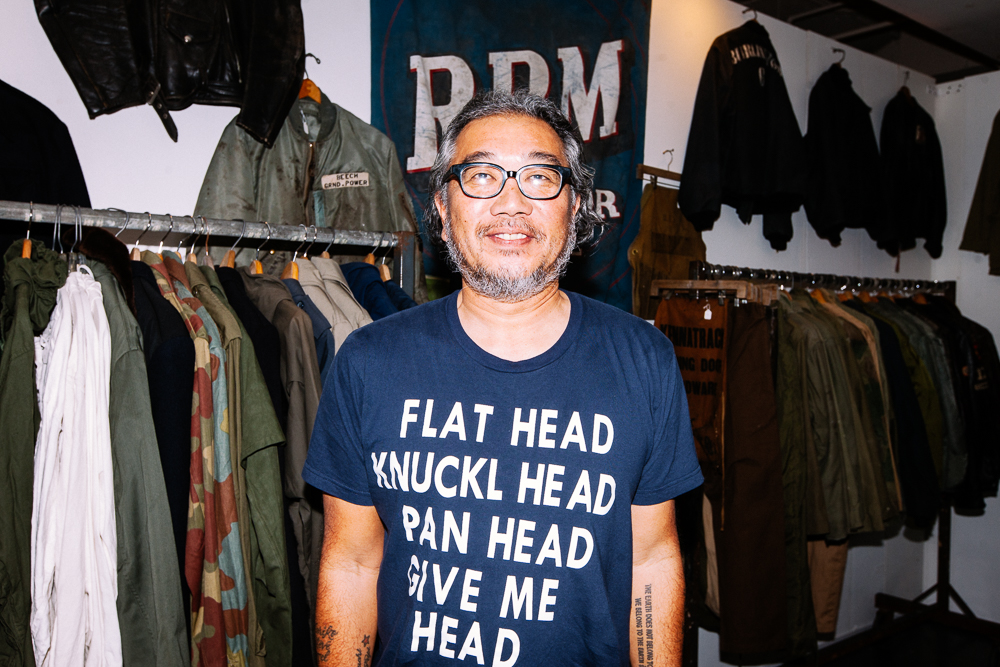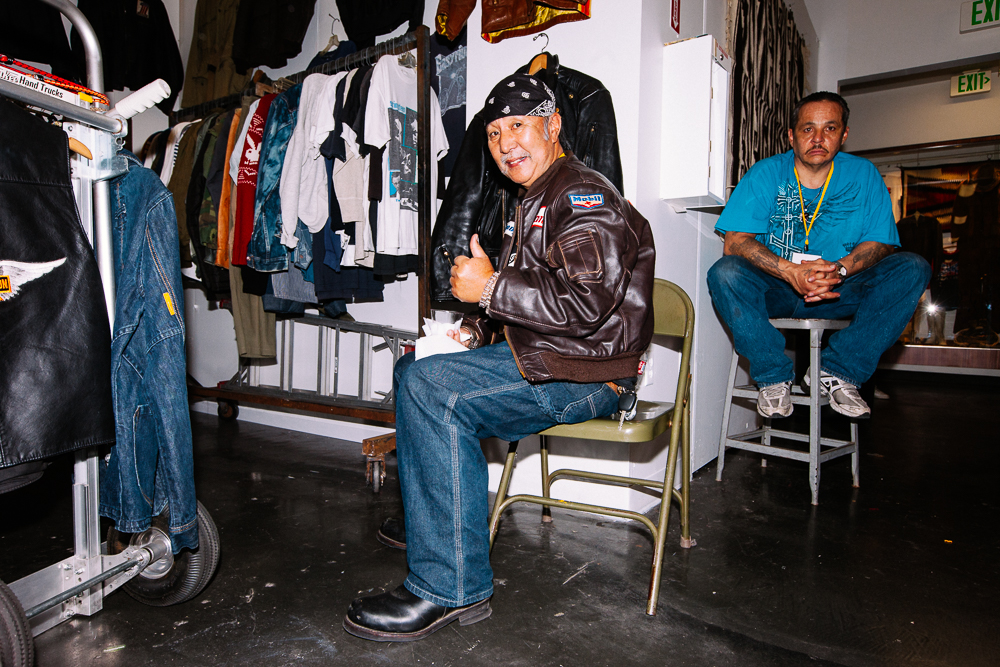 At Portland's Bigfoot and Wildboys booth.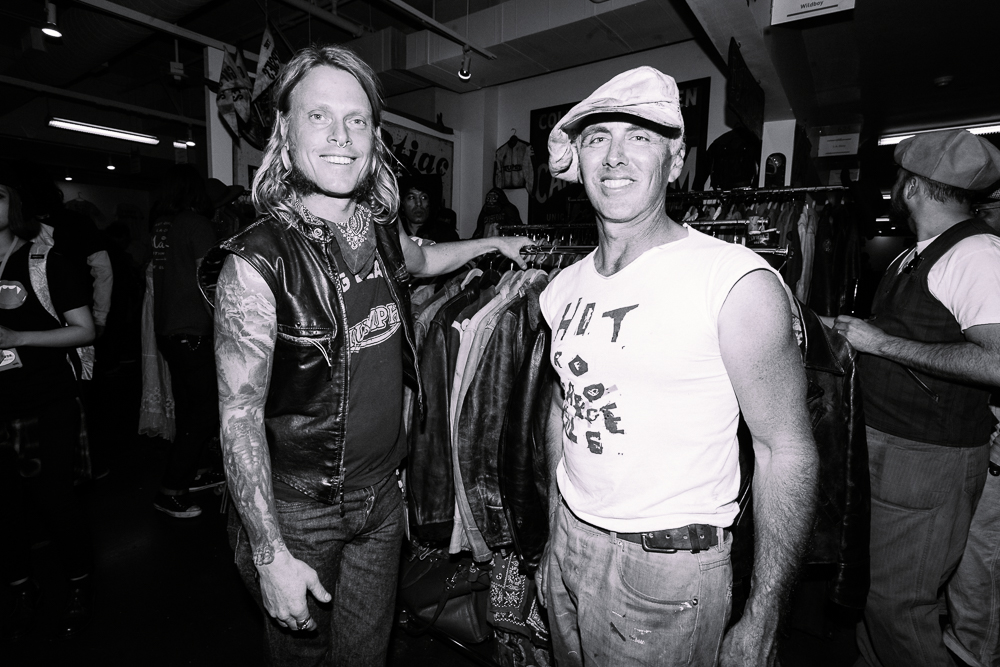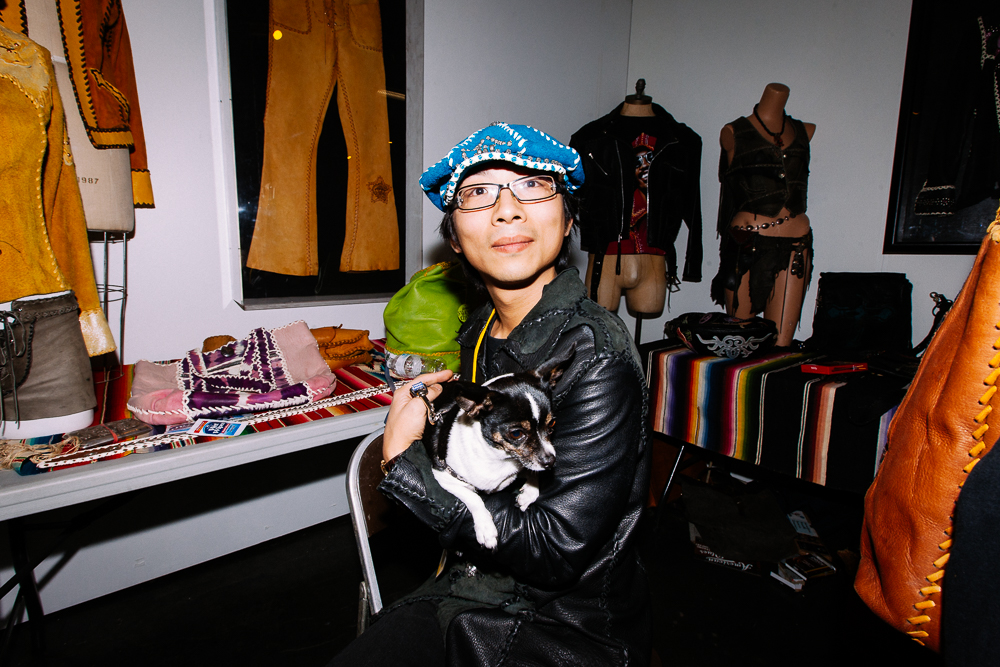 Hayabusa Cat Clother – from Toyama, Japan. Maybe wins the best company name of Inspiration. Peep their site for their vintage jackets. I just got goosebumps.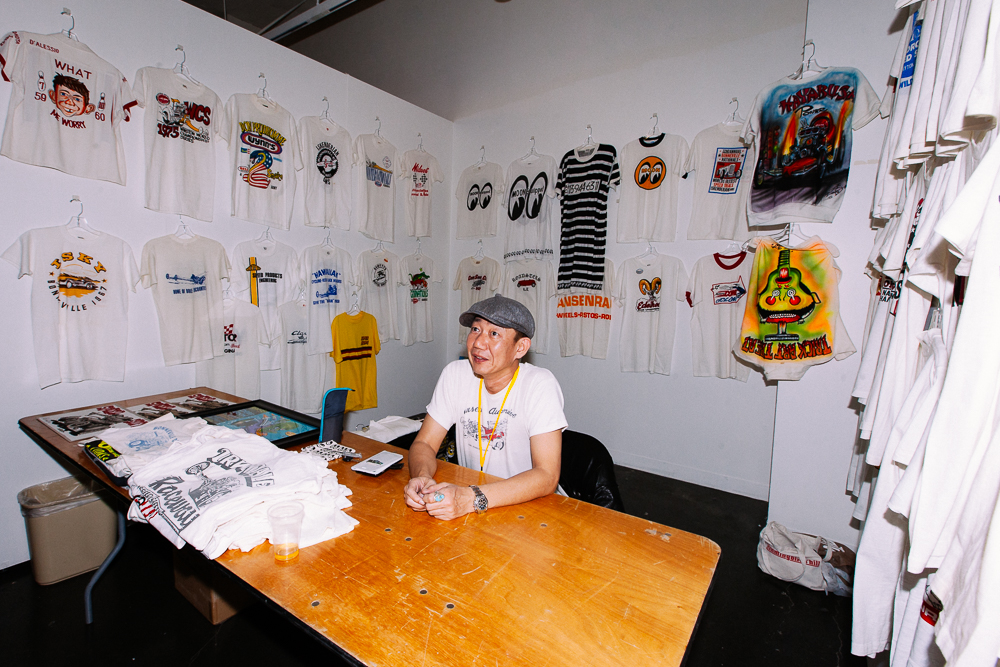 Alyasha with PF Flyers.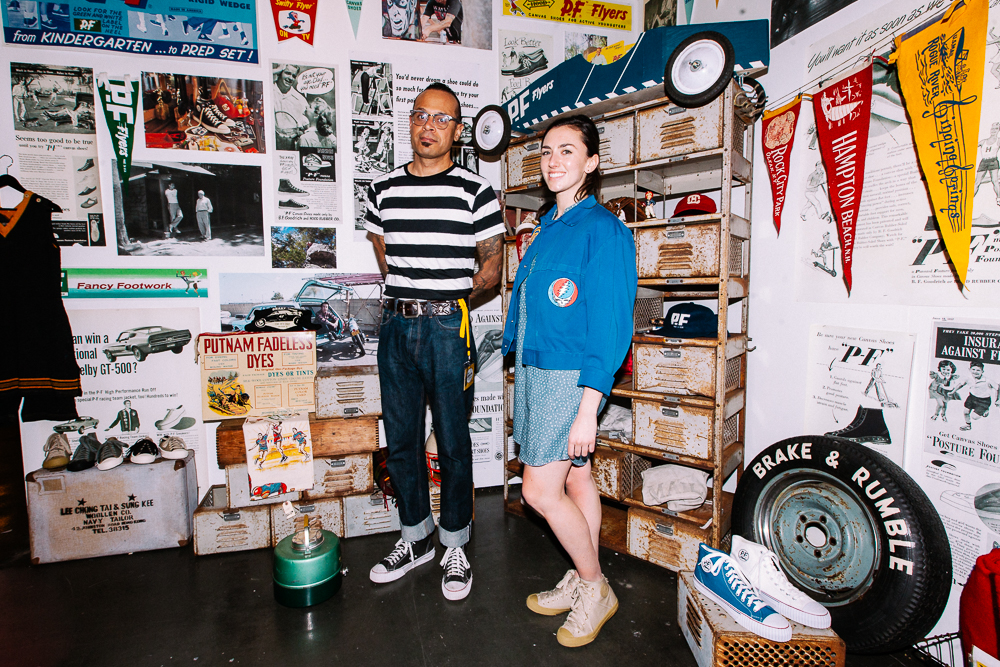 Impressive leather bags from Indiana's Thrux Lawrence.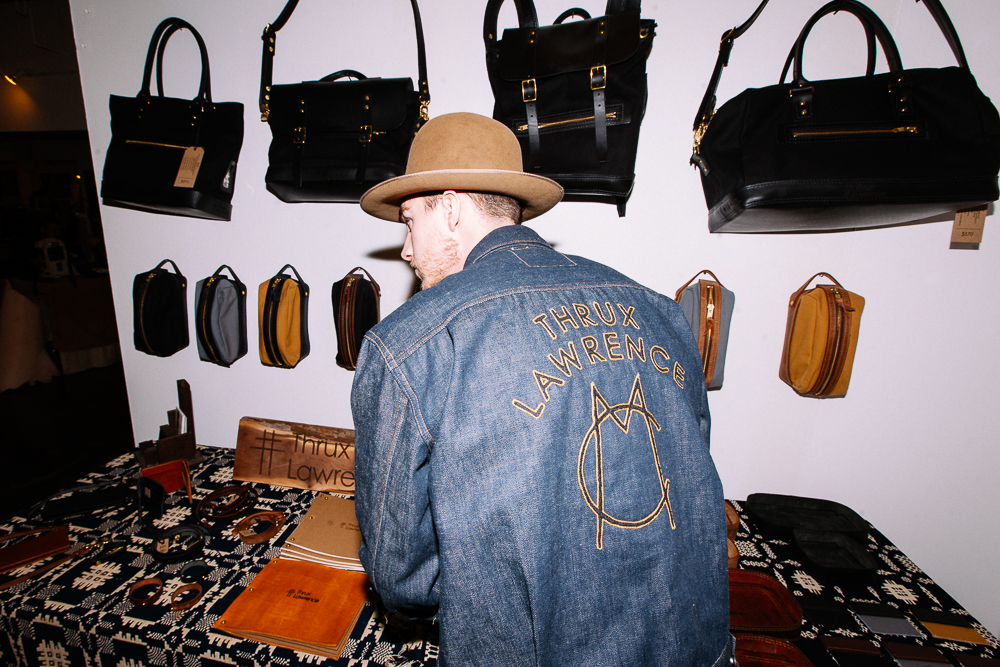 Nick Clements, Editor-in-Chief of Men's File – documenting men's style and heritage and retracing its histories. Their latest issue discusses Sweden's denim scene.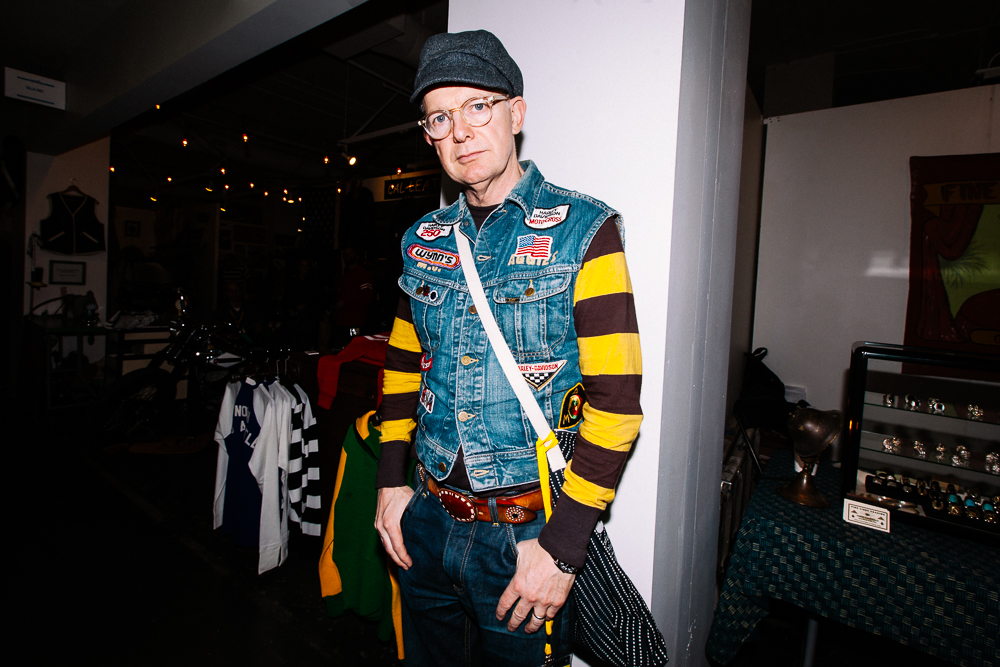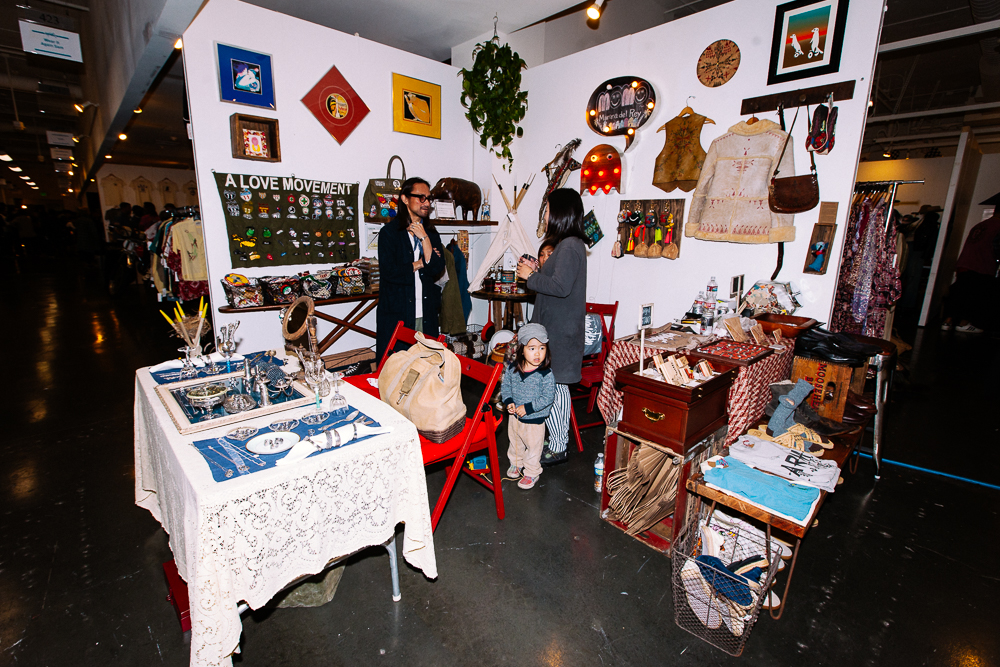 Words by Alina Nguyen