For the latest edition of "In the Studio," we were lucky enough to visit the absurdly talented artist Greg "Craola" Simkins in his natural state and habitat; casually painting a masterpiece in his Los Angeles-anchored studio. Craola's work boasts an unrivaled sense of completion, telling almost thousands of separate stories that somehow manage to come together in one, fluid narrative. Whether it's his deliberate repetition of characters – the White Knight, a group of snake-hunting mice warriors, his cleverly-placed portals that lead directly to his other works – or his incredible eye for detail, Craola has created an aesthetic entirely his own.
Greg's expanding universe, "The Outside," has been mirroring his own line of work, seeing as his expertise has expanded into multiple solo shows and, most recently, an upcoming stop-motion short film featuring his art come to life, I'm Scared. We sat down to see where he draws his inspiration from, his background, and to learn more about his effervescent universe. Check it out below.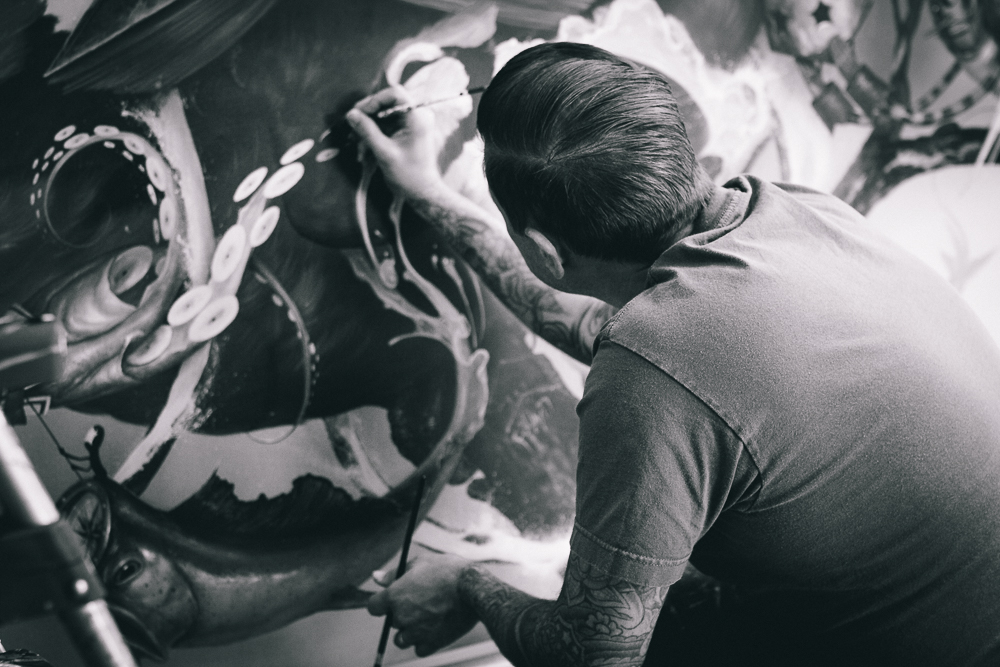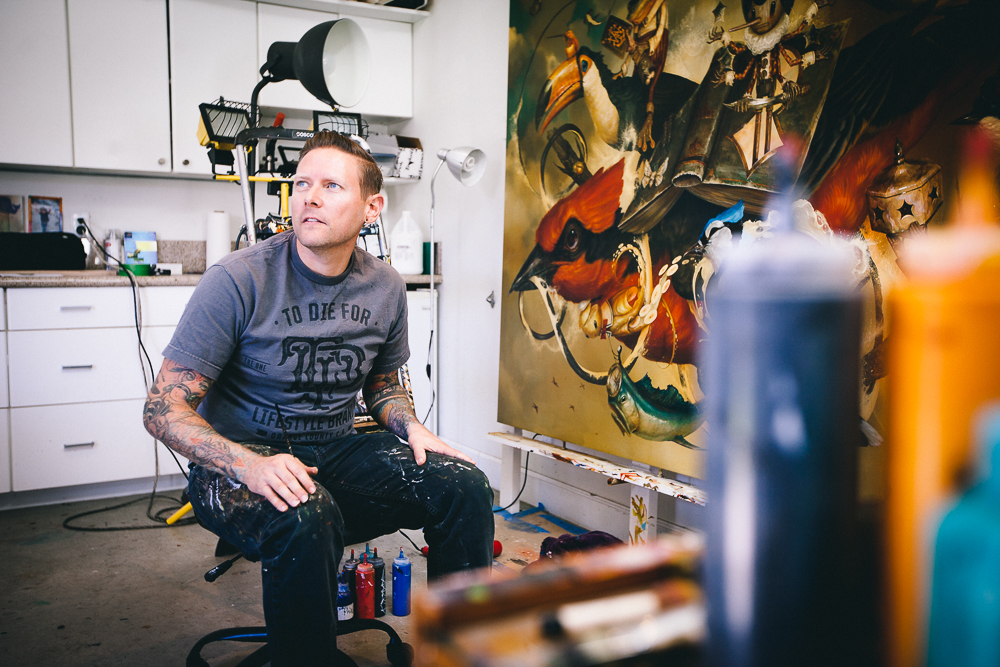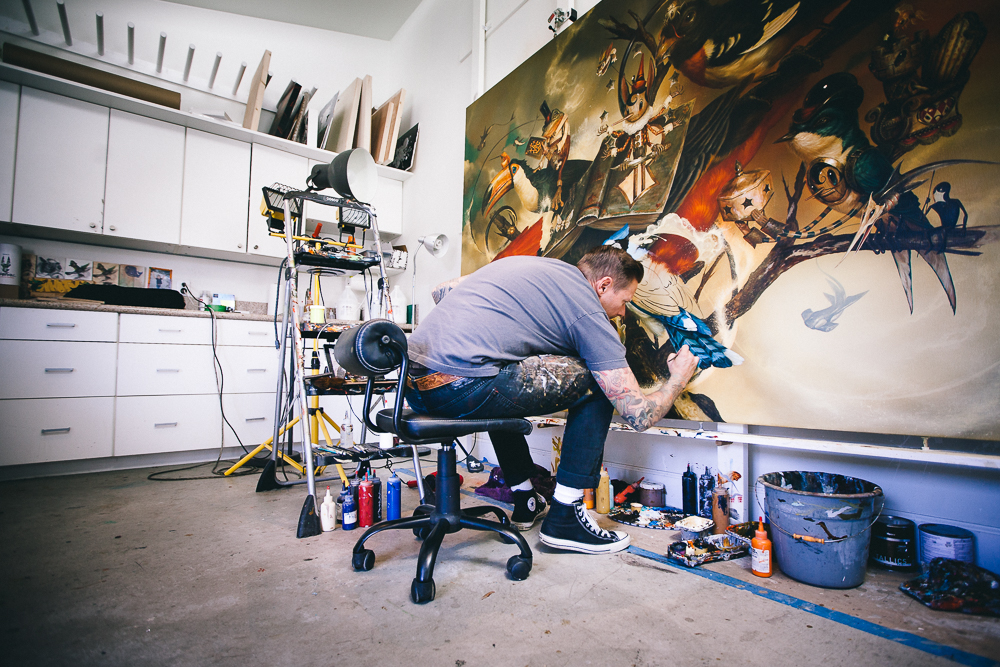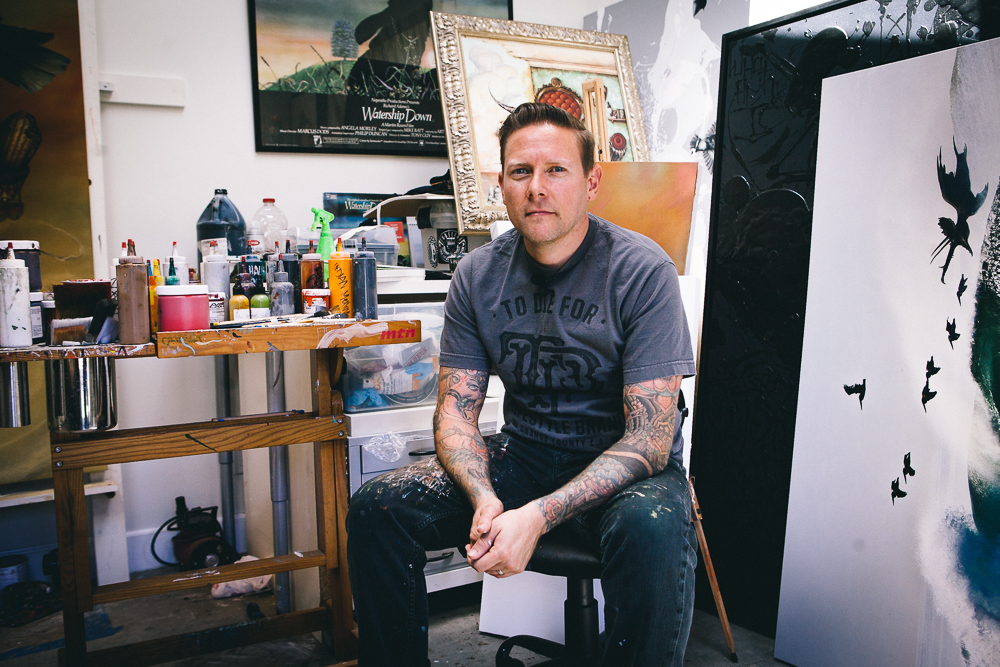 ::
Keep up with Craola at his website imscared.com and on Instagram @craola. He currently has a solo exhibition at KP Projects/MK Gallery titled "Where Am I" that will be on display through June 20, 2015.