The Beatles, Wu Tang, N'Sync, Destiny's Child—these groups have all have achieved greatness together. Without their initial bond, there would not be a John Lennon, a RZA, a Justin Timberlake, nor a Beyoncé. They all needed to combine forces to get to it—to realize that there is always an alpha in the pack. These groups gave birth to solo acts that evolved beyond group beginnings. It's a common story of break ups, leadership, and glory—but someone usually has to make the step to bigger and greater.
That being said, this wasn't really the case for Husser from Montreal's rising rap trio The Posterz. Husser recognizes his strength and his role within Voltron, but he also understands the complexity of working within a group. So to him, his solo project is more of an exploration path than an exile—scouting for new places to bring back to home base. After he dropped the video for "Name Another N!99@" late last year, I caught up with him to discuss his decision to do two parallel music projects, and what fans can expect from his recently announced upcoming album.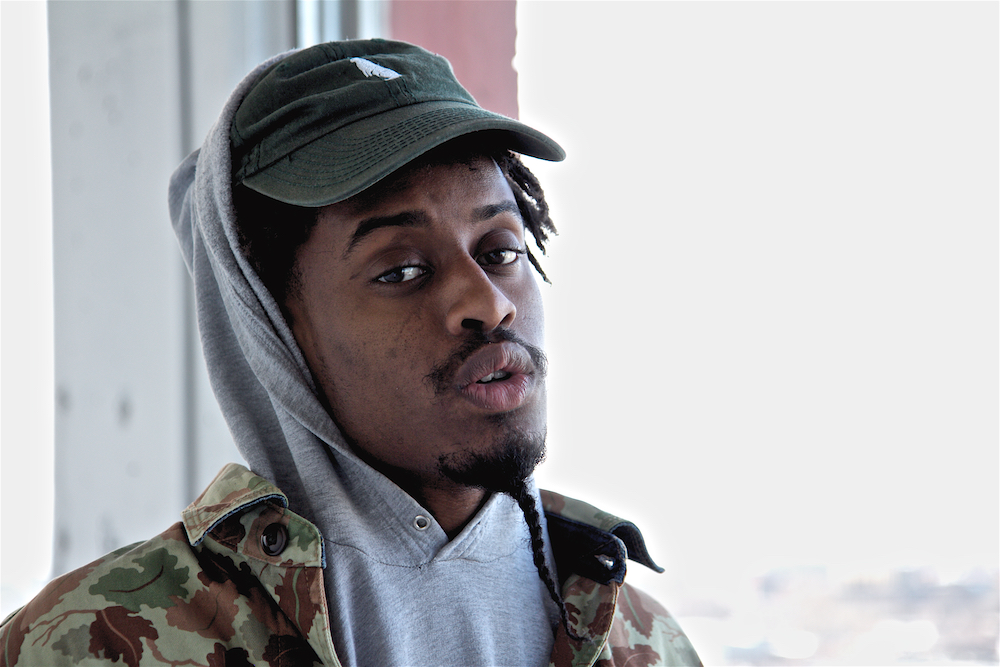 With the current success of The Posterz, why have you decided to start working on your solo career at such an early stage? Some artists decide to do so a few albums in.
I'm eager to see what I can put out myself. People have been asking, and waiting on some material. I'm always in go mode; it feels like the right time.
How does Husser on his own differ from the things you do with The Posterz?
'Cause it's just the Husser ingredient outta The Posterz recipe, extracted from the juice. You're left with the Husser concentrate. The motive stays the same. To put out and do only quality, original music. So in that sense it's still Posterz—just my piece of the puzzle.
So in your own words, what's "Husser concentrate"?
It's me in sound form. If I wasn't here, and I were to just be sounds, it would be this album. My stories, the dark and ugly ones, the funny, pretty ones. It's me. You'd be able to understand more once you hear the project , it will be easier to connect. Hard to put in words. But the Husser concentrate is just a different flavour, different approach.
Sonically and lyrically, how do you proceed with your solo work? Is the music produced by you?
Much of it is, or started by me, or sauced on by me. Sometimes I got ideas or a beat and I take it to Joey, or vice versa. Some of the work was also produced by Ragers. In that case, they'd have their instruments, we get together, shroom up, and live freestyle everything. Record it, work it. And boom: original music. There's no formula though—it just always comes down to feeling the sounds and joining the sounds. For me at least.
What can the listeners expect from you on the solo side? New sound? Different lyrics or subject?
New sound, yes. Different lyrics and subject—definitely. It's the introduction to me. Nate Husser's world and sound. What to expect, I can't tell much—other than the unexpected.
Tell us about the video for "Name another N!99@." What's the concept? Why are there so many white guys? [laughs]
The white guys with the masks are The Ragers. They produced the track. We were just rollin' around my side of town, doin' N!99@ shit. And I mean, you got white people bringing business in the hood, hoods gettin' all gentrified. It's an example and a metaphor for that environment today. They not from there, they lived different lives than me, but when we get together look at what we can do. They became my N!99@$ too.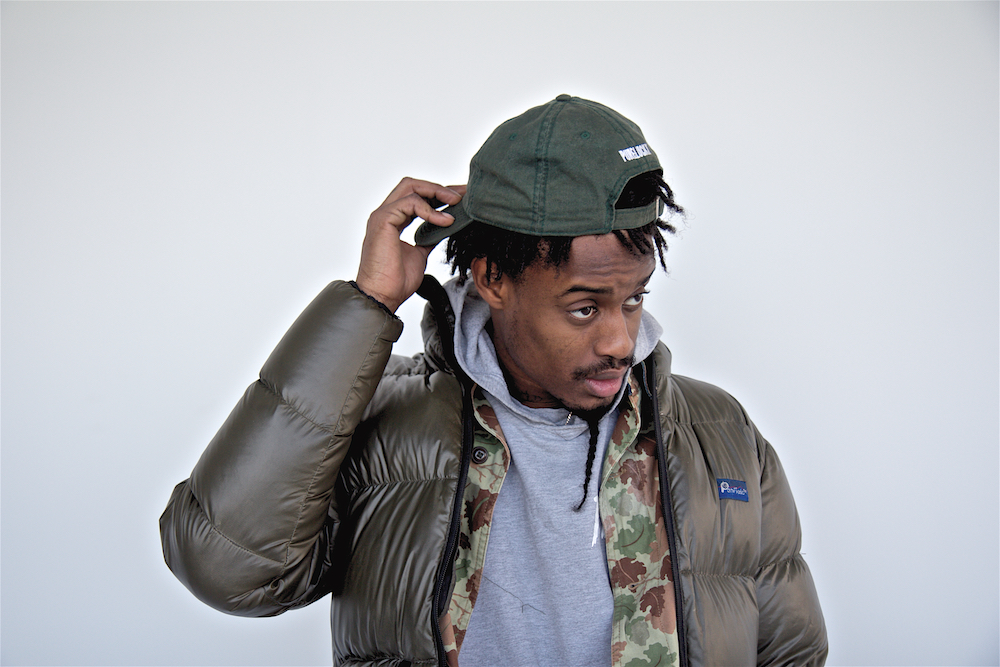 How was the reaction to the video? What message did you want viewers to take from it?
People seem to be lovin' it, as they should. Got some nice press. Shoutout the folk at HNHH and XXL for the drops.
What I wanted people take from the video, was just that I can spit with ease. I didn't mention it anywhere 'til now that that whole track was a freestyle, so it was just whatever came out. Just a simple showcase of lyrical and freestyle abilities. What's to come is way crazy. "Name Another N!99@" was dope as fuck, but basic compared to the rest of what's on G.R.F.T.Y (Geto Rock for the Youth), the name of the upcoming solo album. Keep an eye out for that!
***
G.R.F.T.Y is currently slated to drop mid-March.