– by Jackson
– Chic sunglasses. Indoors. Fights off screaming hypebeast groupies and the office's fluorescent lightbulbs.
– Vintage '90s-era Supreme t-shirt. You wish you had one, but YOU WEREN'T THERE.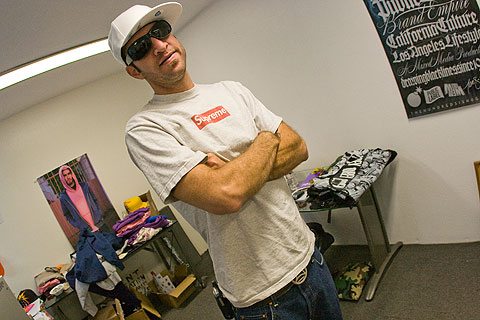 – Cut-off shorts are definitely in this summer, but a $20 pair of Dickies is for unoriginal drones. Go big, yet obnoxiously laissez-faire, by reaming your Evisus. "Oh, these? I dunno, like $400? I used the scraps for toilet paper"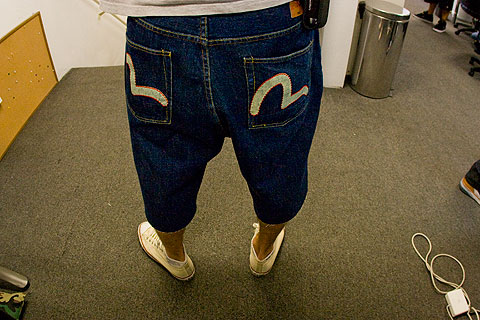 – Storyline-accompanied, upper-arm tattoo.
Great conversation-piece to woo inquisitive females from the dive bar to the carpool lane in a traffic jam. Lets 'em know that you don't even care anymore. Well, maybe you care just enough to show that you DON'T care.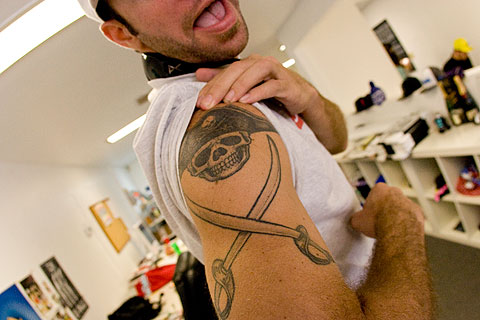 – Strategically positioned cigarette behind ear, plus hat-brim crew stickers. Double-threat: Blacklung and backup.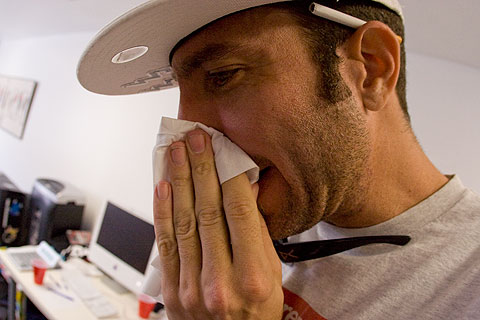 Been-there-done-that guy. Check and respect:
– the tongue-in-cheek DVS boxers and …
– Freshjive buckle
Both from back in the day.
Where were you? Oh yeah. NOT BORN YET.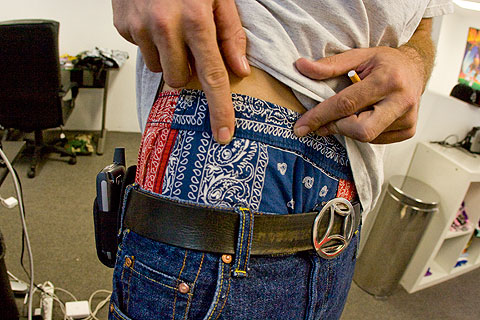 – Hot friends. Cool friends.
Erin: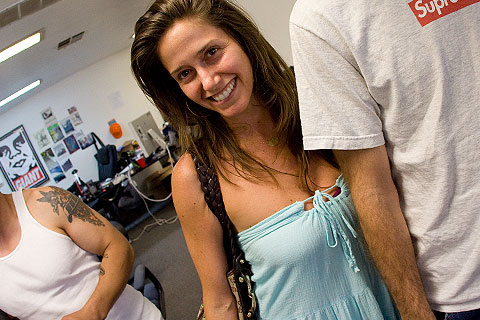 Jason Acme: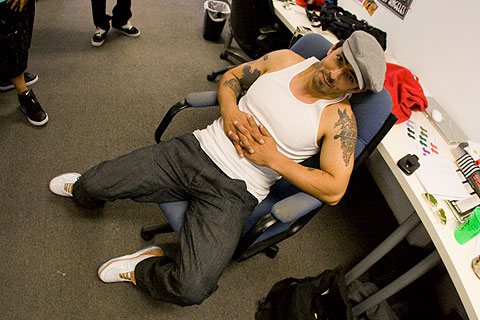 Oh, and the last thing you need to Be Cool is: you gotta be Jackson. That's a pretty integral part of the equation.
by bobbyhundreds