Apologies about the hiatus. Been tied up transitioning out of my day job of over 10 years into full-time photography. I also just launched FOTOMISH, a personal project I've been working on for the last six or seven months. I'll start posting more frequently once shit slows down a little. I'm sitting on a bunch of street snaps as well as outtakes from various commercial projects that I'd like to share. Though first and foremost – I'm a street photographer. I'm really finding great enjoyment in shooting commercial gigs, especially those where I can let loose and do me. I love the challenge.
Anywho, I peeped out the FLASK MOB's Toy Drive and Photowalk last Saturday happening here in San Francisco. It was a great time! I usually don't shoot photos at these types of events for whatever reason, but the energy was too strong to resist. No lie, I ended up taking pics most of the night, running around like a gremlin. The batch you see below are some of my faves from the evening. Flask Mob raised about $1k and over 80-100 toys for the San Francisco Fire Department. Amazing! I love, love seeing this type of shit. Putting back into your community is what street photography is all about, whatever your definition of the craft may be. Shoutout to the Mob for the good times. Respect… It's amazing to see just how big photography is now – and that's a good thing. Don't let anyone tell you otherwise. It's a DAMN good time to be a photographer. Happy snaps.
:::
Walked up the meetup and some dudes were yelling at this lass to show them her tits. Eeek.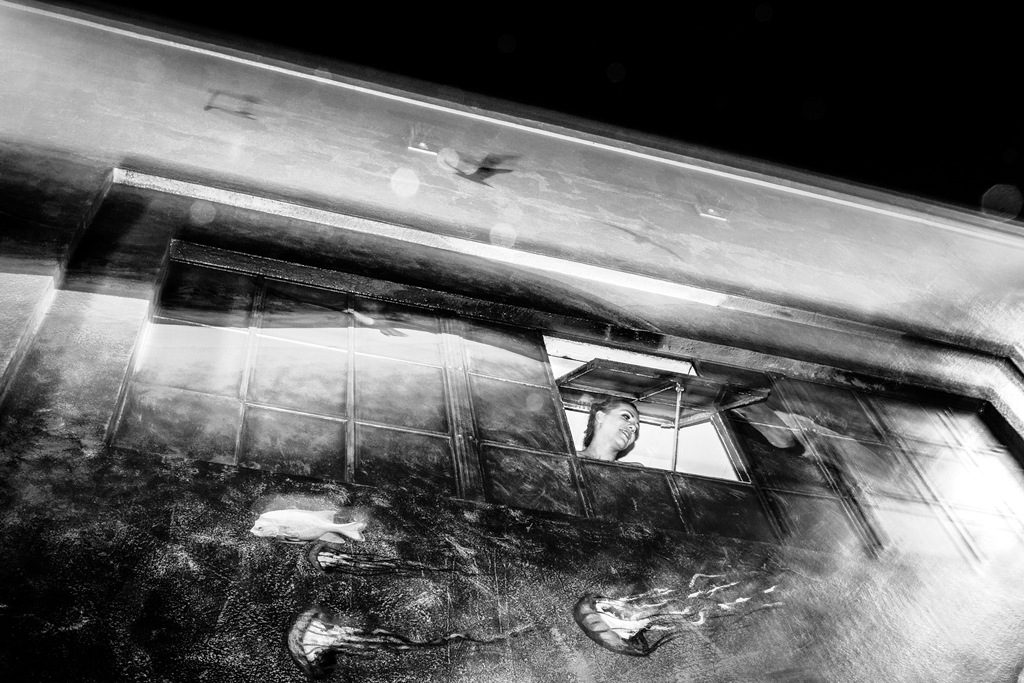 Shapeshifter. Though not a reptilian, I believe…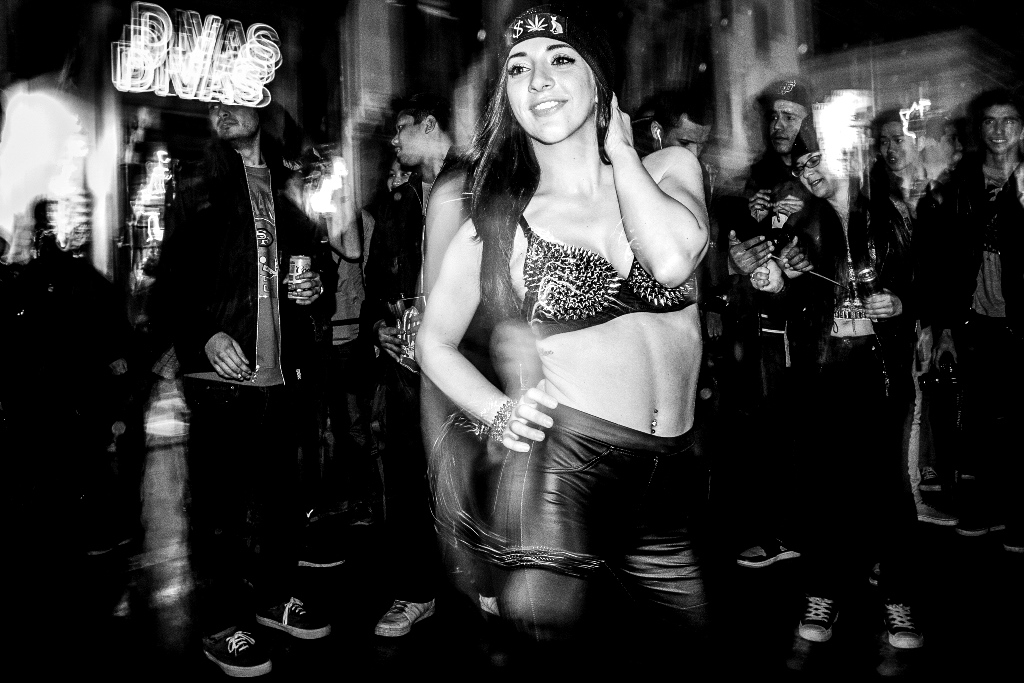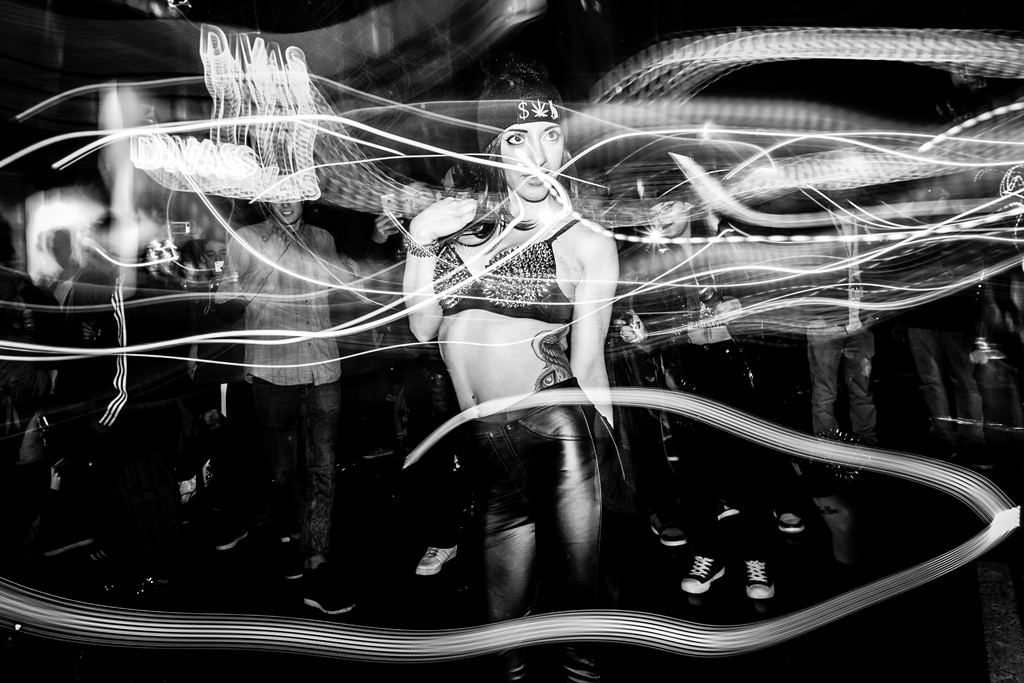 Tenderloin Diva: "Hey Guy! I wasn't even ready?!?!?!"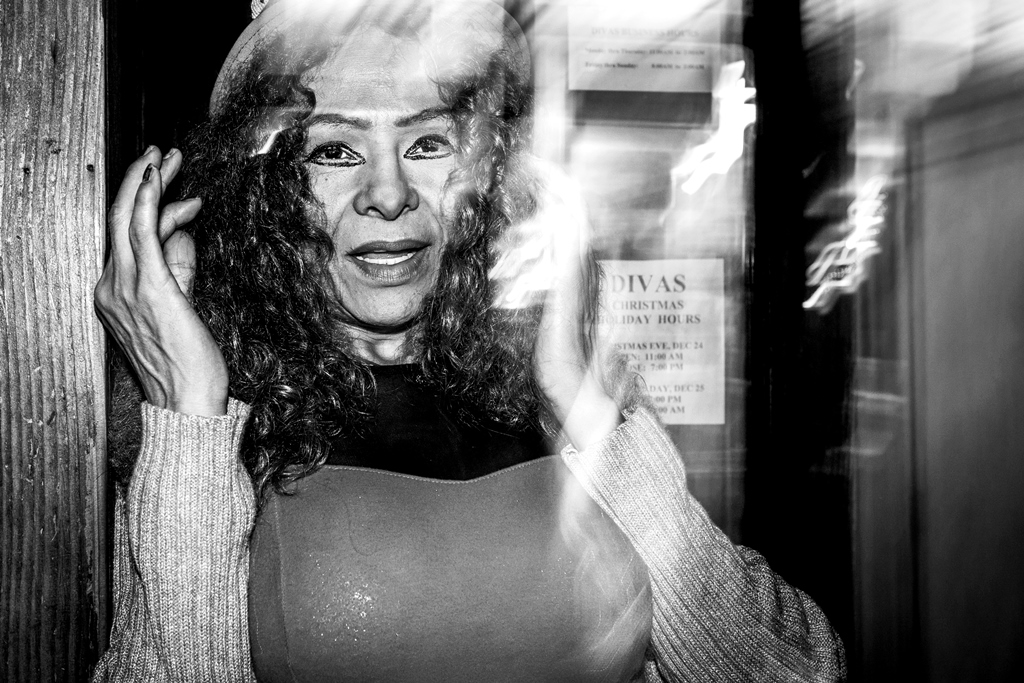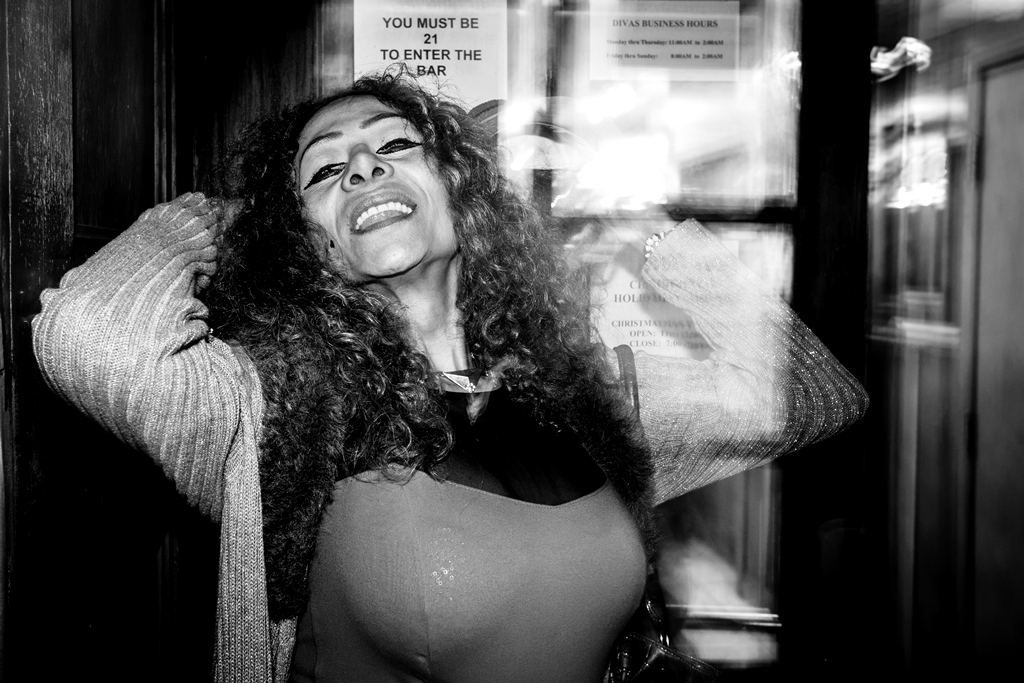 This was a lucky moment. My friend was shooting this model, @Andrea_Christina, for the good folks at Faze Apparel, when I saw the five-o roll up at the light, then quickly asked her to turn around so I could take a snap, popping her and the fuzz with the flash. I hadn't been introduced to Andrea yet, so that's why she has a bit of a concerned look on her face. Caught off guard, but came out great, I think…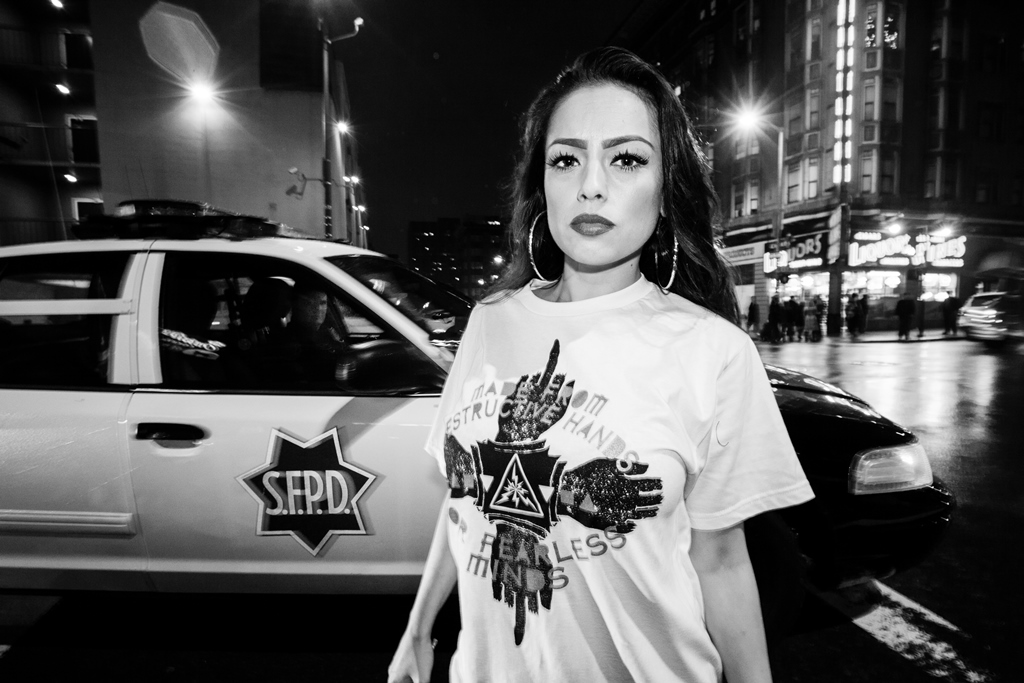 A few more snaps of Andrea. This time in front of the Brown Jug Saloon in the heart of the Tenderloin.  And she's rocking my boy AC Colvin's shirt for Faze Apparel, which you can swoop HERE.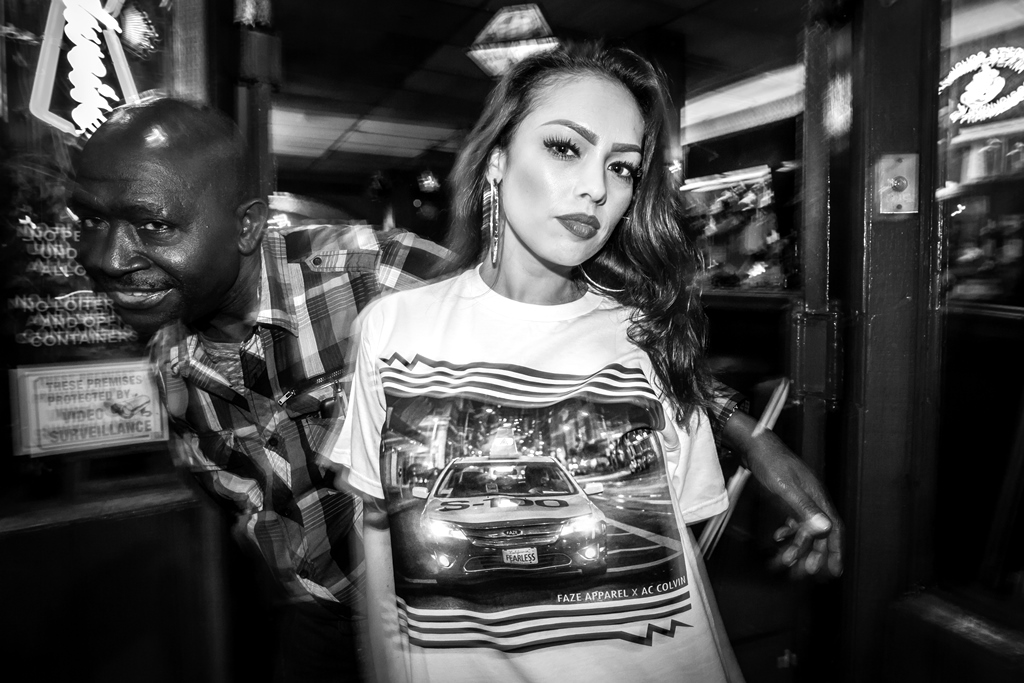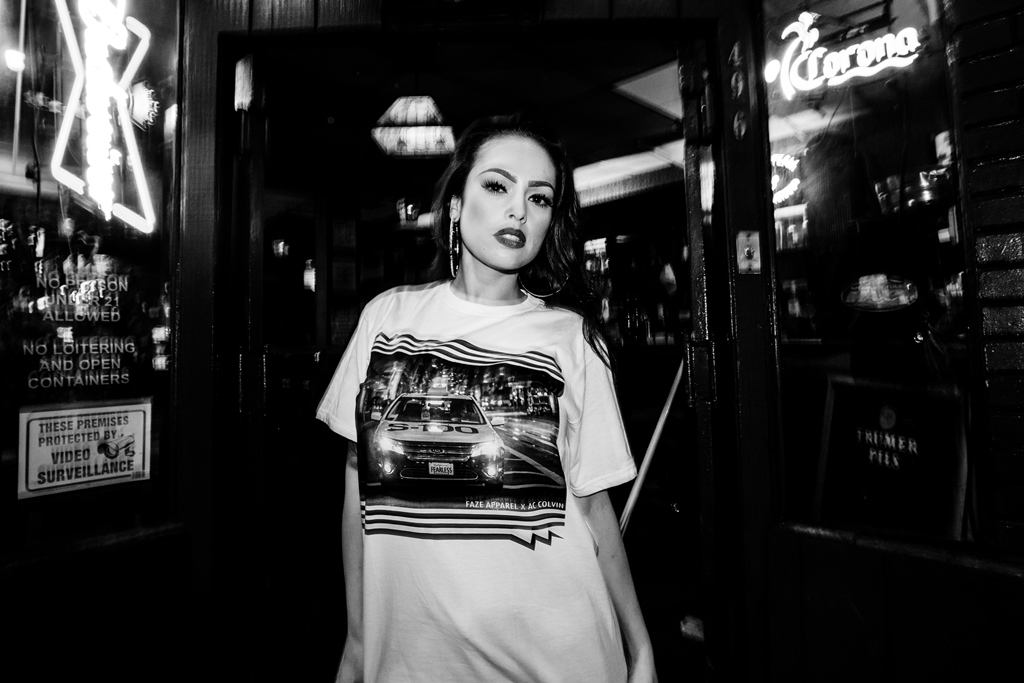 Brown Jug Patron. Clocked some hours in this place when I was a drinker. Good place to grab snaps both inside and out.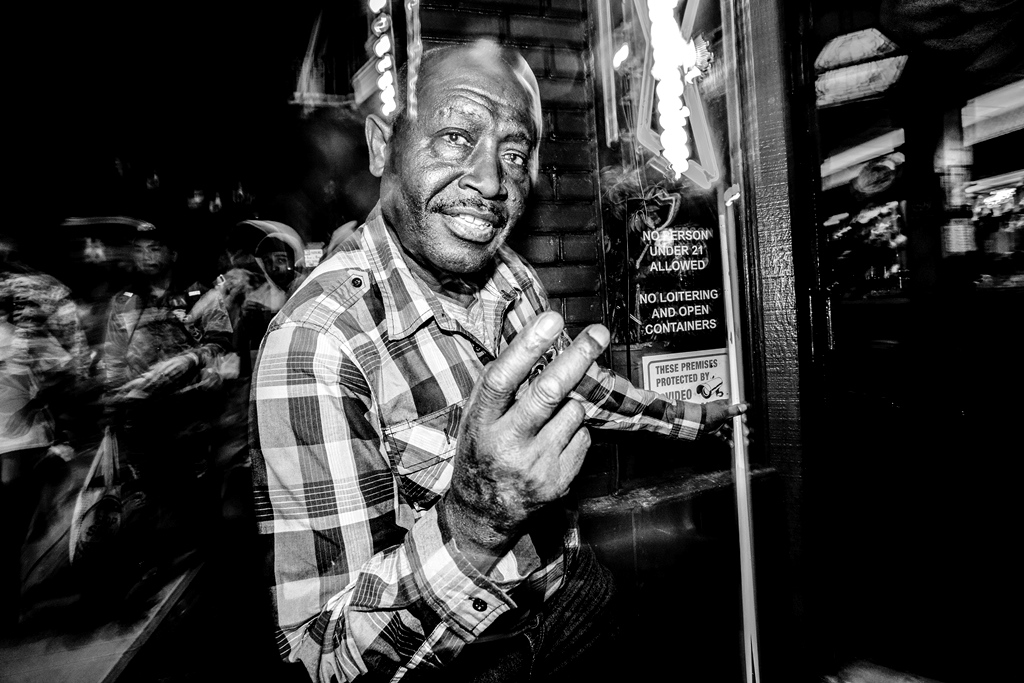 Been shooting photos for a long ass time now, but this is my first steel-wool shot to-date, no lie. When at Flask Mob.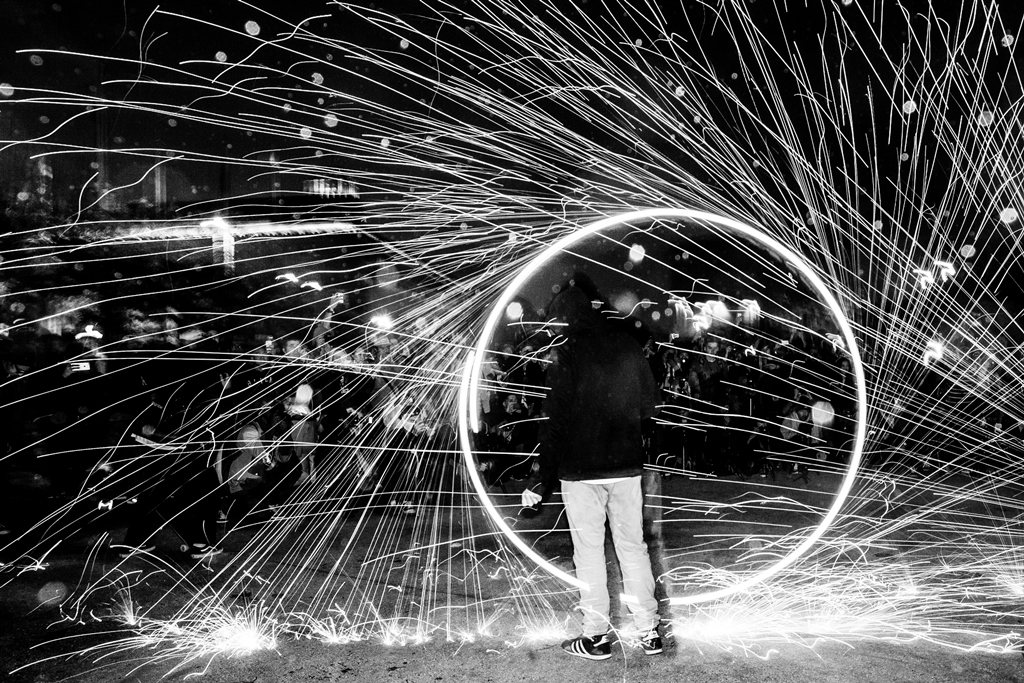 Closing with a low light portrait of AC. Enjoying watching you do your thing with craft, homie! Snap Life!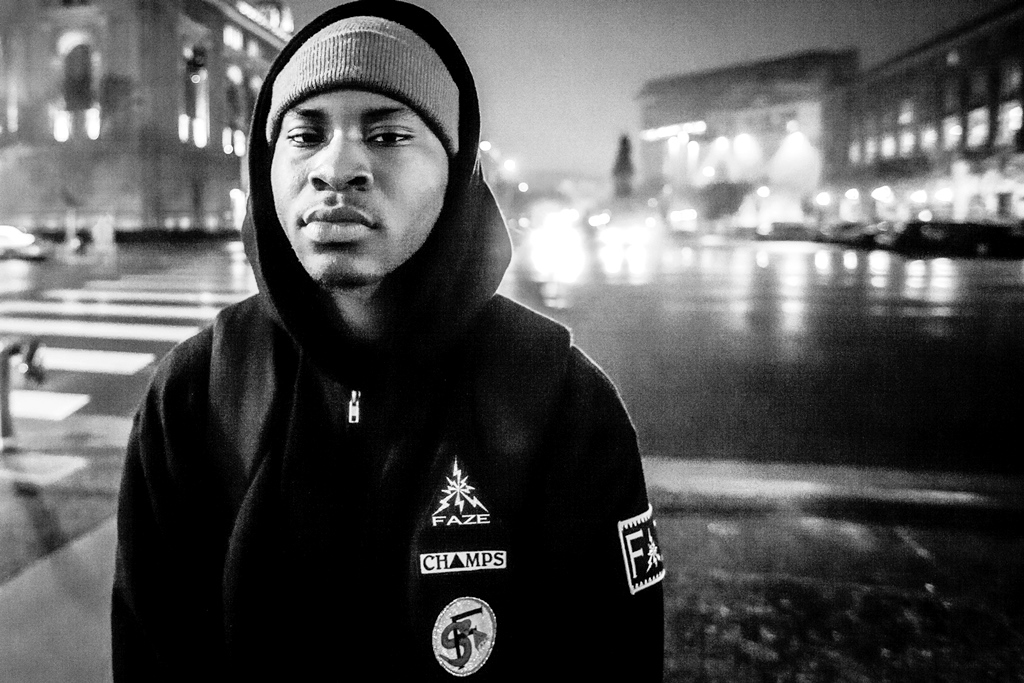 That's all for now!