Cuba is in on the cusp of great change. It's a country characterized by revolution, but one that has lived in a kind of stasis for decades, cut off from much of the world. Part of that is due to the centralized rule of Fidel Castro and the United States embargo on trade and travel. Two years ago, the Obama Administration began a path towards normalizing relations with the Caribbean nation. In the aftermath of the passing of longtime leader Fidel Castro, his brother Raul has formally taken the reins but pledged to step down in 2018, when many expect the country to take a real path towards openness. But of course, President-Elect Donald Trump has been thrown into the mix, and Cuba announced their first military drills since 1980, an action the country used to regularly take in response to diplomatic tensions with the US.
With so much action swirling around it, whose interest in the country wouldn't be piqued? The HistoryMiami Museum has opened a photography exhibit that offers an intimate glimpse into the country. As part of their street photography festival, creative life partners Alex and Rebecca Norris Webb are showing a special exhibit from their photo book about Cuba called Violet Isle. What started as two separate projects of photographs shot between 1993 and 2008 was woven together into a one lyrical whole. Everyday life is brought to light for the world to see, with Alex focusing on activity in the cities' streets and Rebecca honing in on their plentiful animals and birds.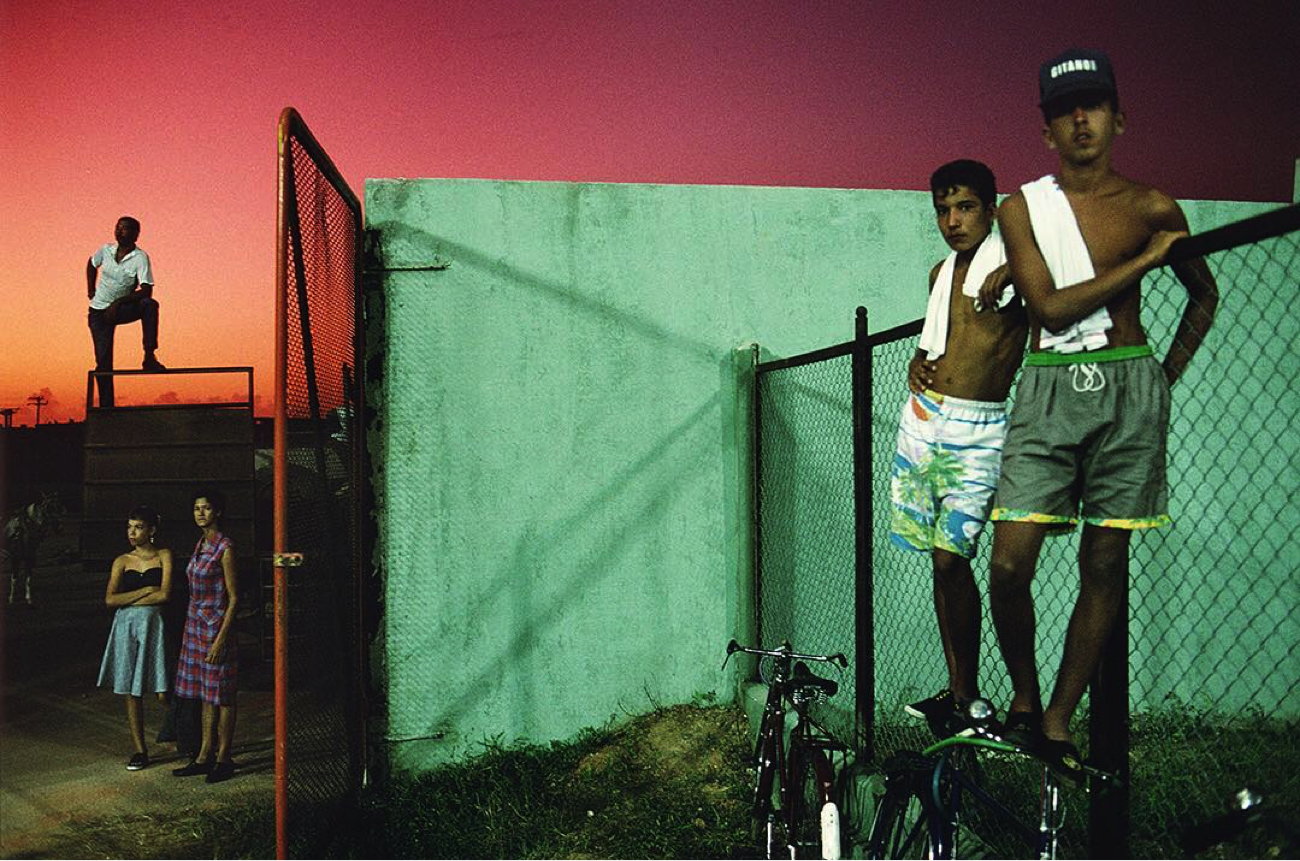 Like most of the Caribbean, the island is overflowing with color. Whether it be a spectrum of pastels or sandy, muted tones, the couple capture it expertly. In one photo, a man shows the gem-like shades of a bird's glittering wing; and its blues, greens, and tans are repeated again on his shirt and then once more in the structures filling the background. In another, the cropped off leg of a boys red shorts are replaced by a boarded up window, framed where the leg should be and similar in shape, painted in the same crimson red.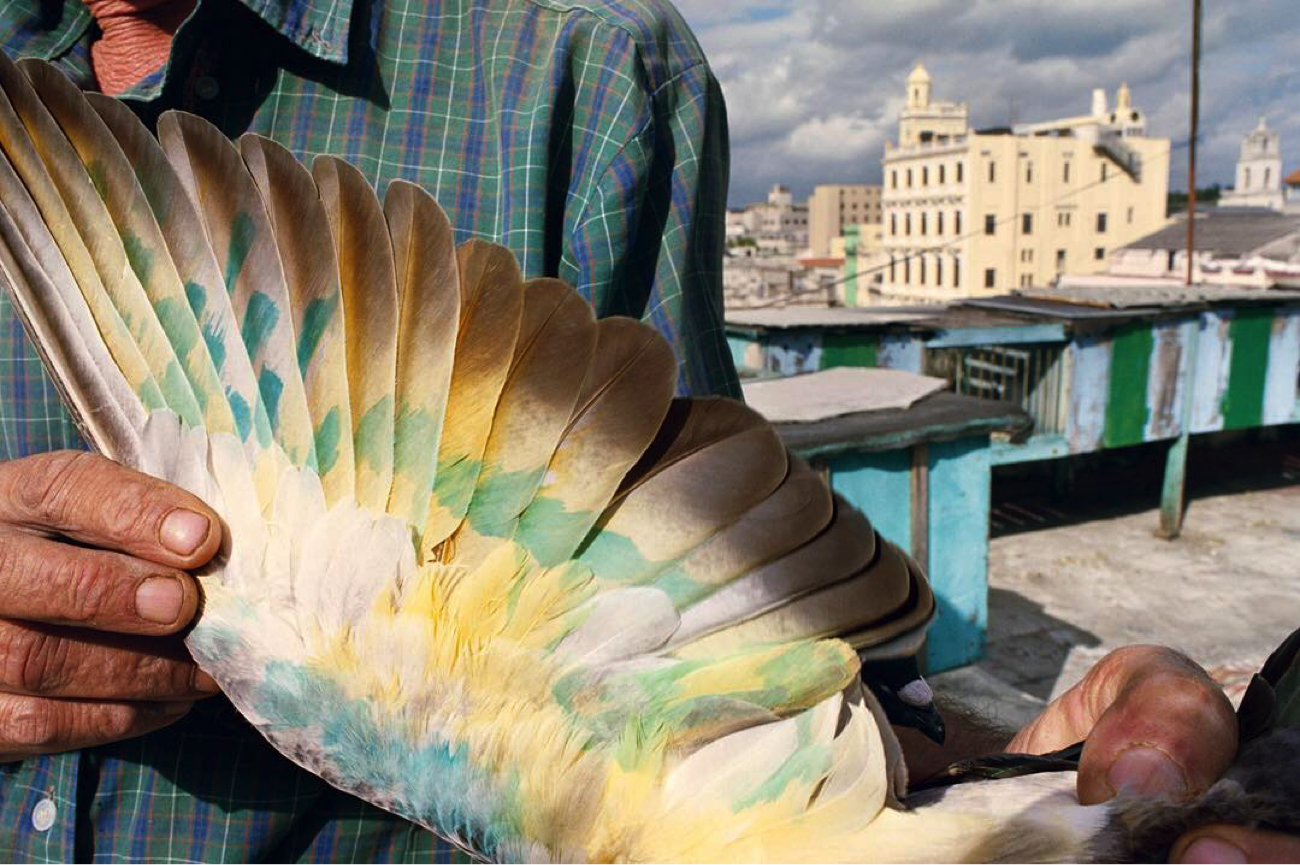 The rhythm of shape is also prominent throughout. A man bends over to gain leverage on his wrench and the arch of his back is found again looming over him in the the form of weathered architecture. A mirror reflects the image of two people on opposite sides of a counter posed in thoughtful contemplation, almost mimicking each other.
The aging grain of their film is a character itself, drawing out the feel of an island living within a time capsule. The economic straits of its peoples is clear to see, as children play in an empty pool; every wall is covered with fading, chipped paint; and counters are devoid of customers. The title of the book rings true, referring both to the country's nickname and to a poem of the same name written by Cuban poet Reina María Rodríguez. It ends with the line: "Once it was a city with a port / where now no one else has come or gone."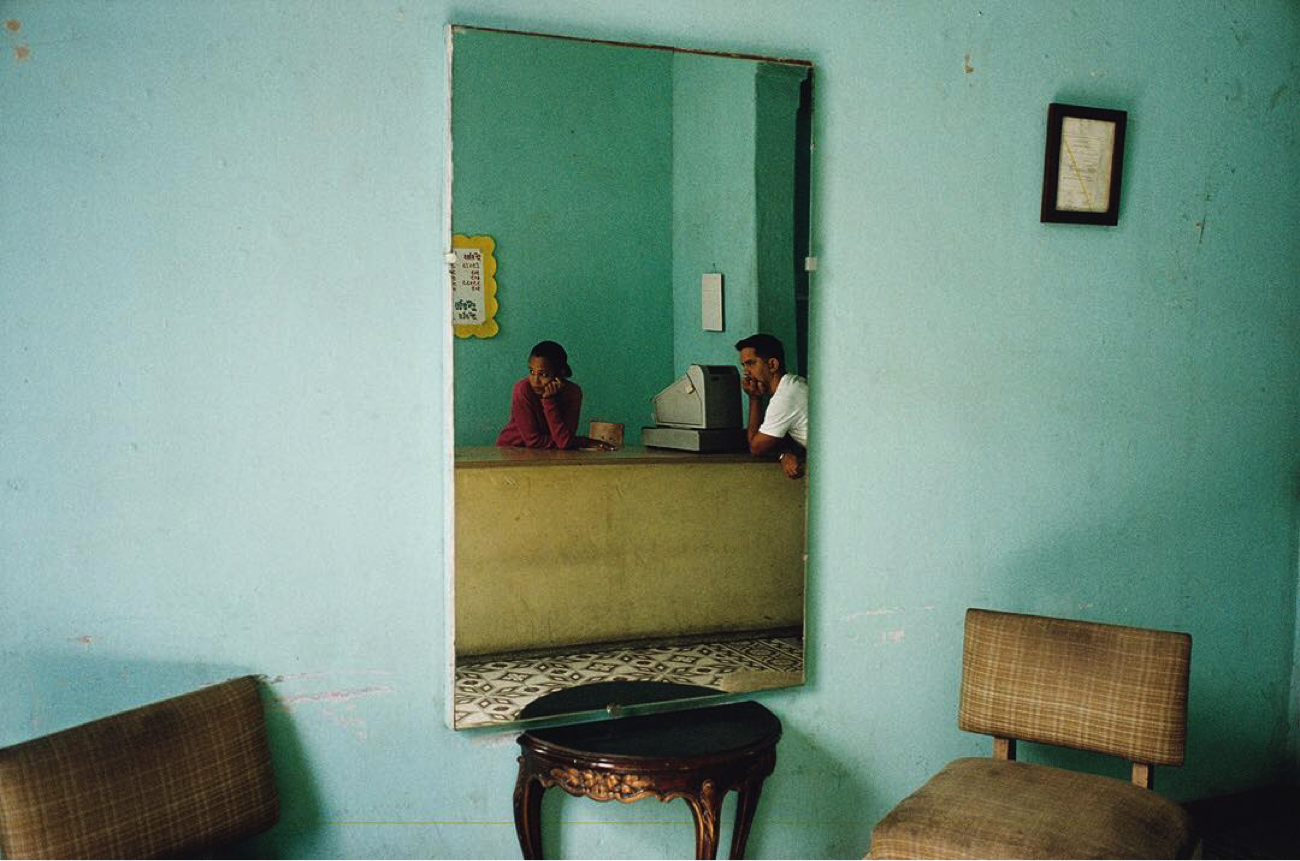 While they face severe economic issues, it's not as desperate as many other places in the world, Alexander Webb tells The Hundreds of his perspective: "It is a much less economically stratified society than many other countries in the Caribbean. Cubans have fine universal health care, lower infant mortality rates than the United States, as well as very high literacy. So while there is poverty, some of the strains brought on by extreme economic discrepancy exist less than in many other societies."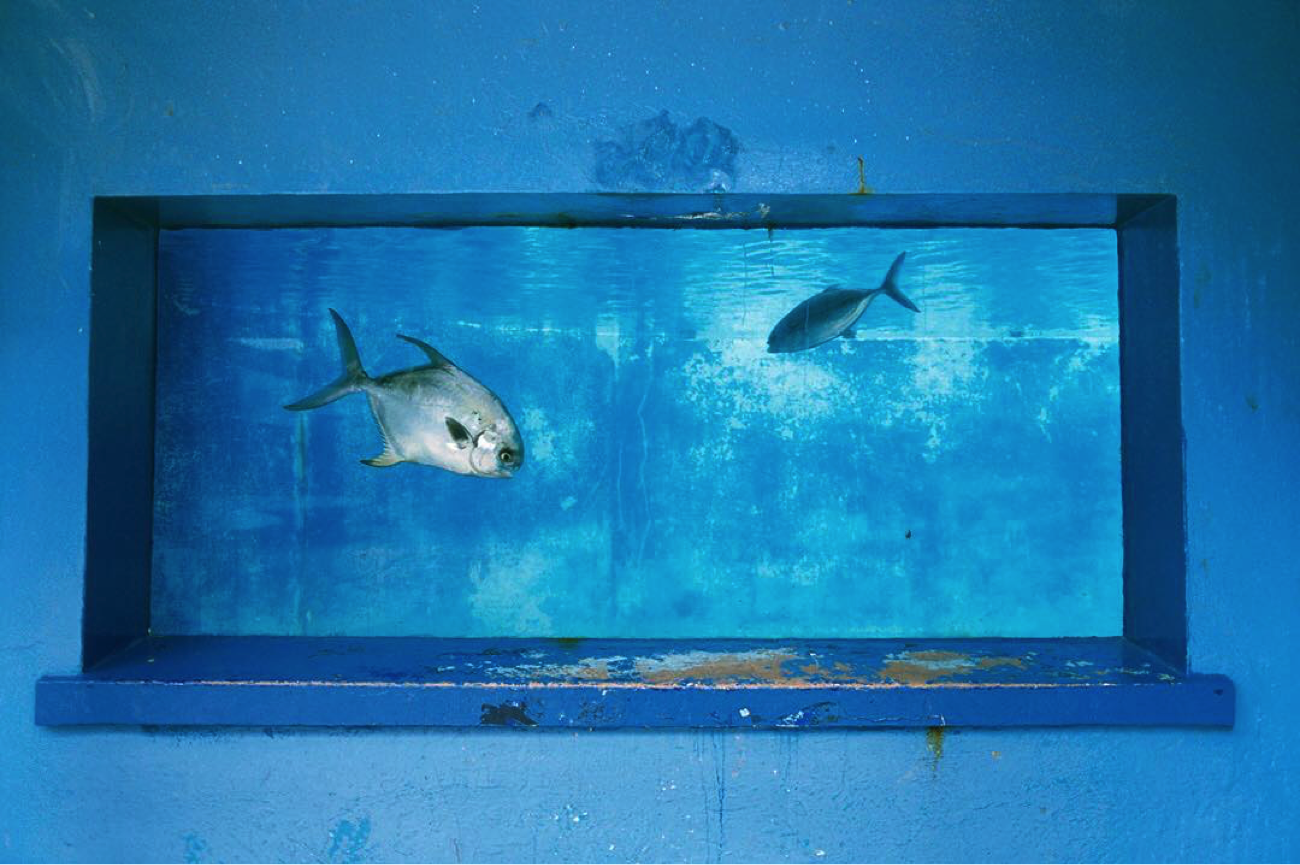 The isolation that led to that material poverty–whether one attributes it to the harsh rule of Castro or the strict embargo by the United States–has created another type of bubble: natural habitats have flourished in the absence of heavy human activity. "Does this suggest something about Cubans and their relationship to the natural world?" Rebecca asks. And its birds that are the most popular animal in Cuban menageries. "Does this hint at some kind of longing for flight in a country where few people are allowed to travel?" she asks again.
Maybe these most recent promises of change will not be broken and the island will finally be swept into the future. But that decades long pause, that still life of vibrant contradictions, has been captured here forever.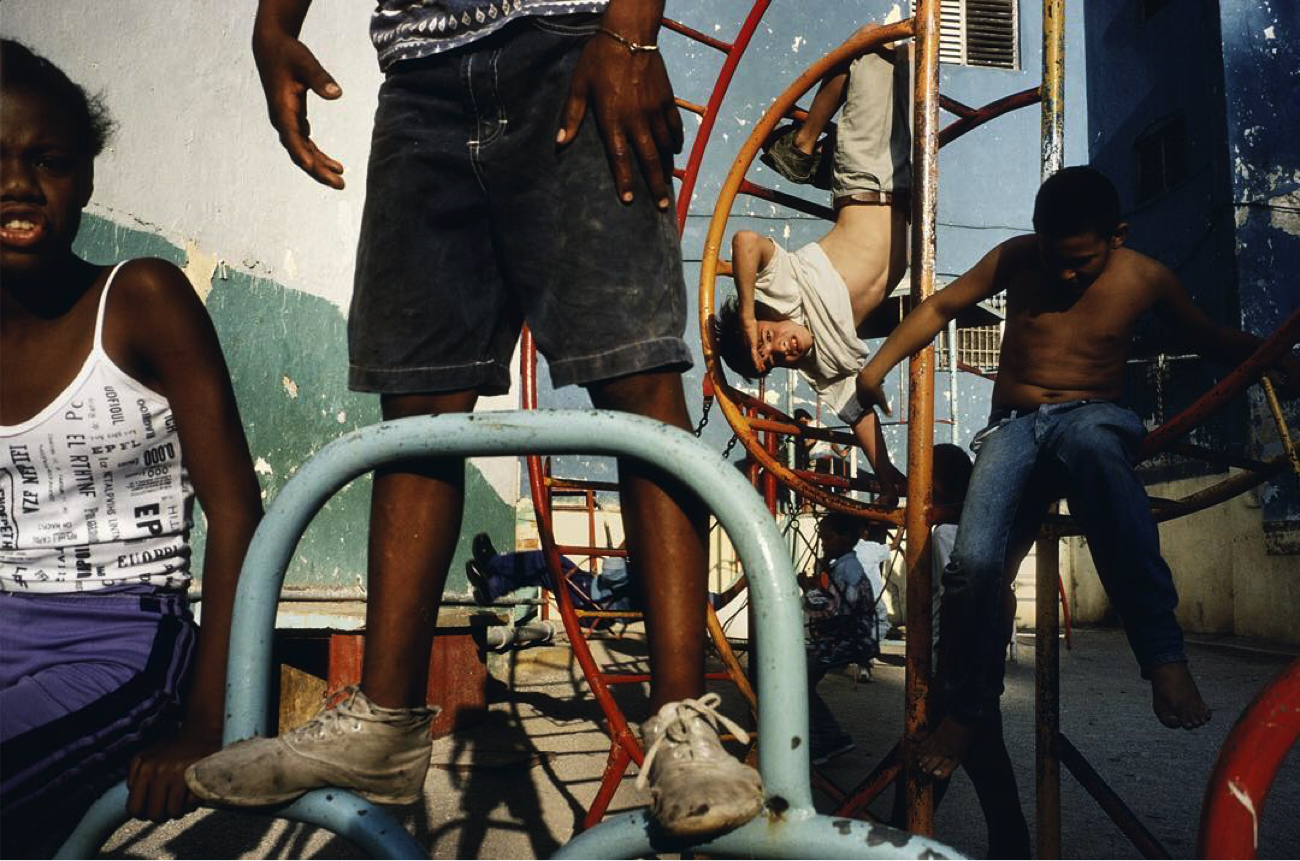 ***
Alex and Rebecca's exhibit runs through February 5 at the HistoryMiami Museum.
Follow Alex and Rebecca Norris Webb on Instagram @webb_norriswebb. Read more about their book Violet Isle here.