This Friday, May 1st, The Hundreds will be presenting round two of our free show #SPITSET – featuring soul duo & Stones Throw signees Silk Rhodes, live at the Three Clubs. Because the venue has such a deep history, we asked Alec Banks to share a few of the most culturally-rich LA clubs and bars and the movies they were featured in. RSVP for #SPITSET here.
Whether you call Los Angeles home or you're just passing through the City of Angels, chances are you've seen the big, red Starline tour buses, or a group of clustered tourists clawing at maps that supposedly lead to where celebrities live. We're a celebrity-obsessed culture and Los Angeles is not only the Mecca for seeing a star out on the streets, but also affords people the possibility to walk, drink, and eat in their wake – both from a fictional standpoint and in real life. If you look closely, most restaurants and bars in and around Los Angeles are steeped in cinematic tradition. Here are some notable examples.
Three Clubs
Doug Liman's film Swingers didn't shy away from acknowledging the trouble people encounter when trying to date in Los Angeles. While seemingly everyone is aspiring to do something bigger and better with his or her life, love and romance is often an afterthought.
While nightlife figures prominently in the film – with locations like the Dresden and The Derby – Three Clubs served as the perfect location for the climax of the film. Aesthetically, it started as a lounge-style place serving up classic martinis, but when that scene ran its course, Three Clubs evolved into something with more rock and roll tendencies. "For some reason, the cool bars in Hollywood have to be hard to find, and have no sign," Mike (Jon Favreau) tells Rob (Ron Livingston) as they head down an alley towards it. "It's kind of like a speakeasy kind of thing. It's kind of cool. It's like you're in on some kind of secret, you know? You tell a chick you've been some place, it's like bragging you know how to find it."
According to Moviefone, "Liman and co. doubled up on Three Clubs as a location. The bar eventually appears during Mike and Rob's party-night preamble, but it's used earlier in the movie, too, after the guys go to Vegas and meet 'two beautiful babies.' Smith explains that that bar scene was actually shot in a back room of Three Clubs that has a slightly different look, and it allowed the filmmakers to stay within their limited budget."
[Editor's note: Fun fact – Bobby Hundreds loves Swingers so much, he even designed a The Hundreds Fall 2014 shirt based off of Mike's business card in the film.]

Formosa Café
What makes the "Lana Turner" scene in L.A. Confidential so brilliant is that even for a hardnosed detective, the notion of rubbing shoulders with actual celebrities out in the world is the same thing people feel while riding on the TMZ tour in a contemporary context.
From a historical perspective, Lana Turner and her gangster boyfriend, Johnny Stompanato, were regulars at the Formosa back in the '50s – long before Lana's daughter stabbed Stompanato to death in self-defense. Other notable mafia heavyweights like Mickey Cohen and Bugsy Siegel were also regulars, and The Formosa's "Star Dining Car," a former railroad car, once served as the center of a thriving bookmaking operation.
The Prince
Having first opened its doors in the 1920s as The Windsor, The Prince has established a name for itself in Los Angeles thanks to their Korean style deep-fried chicken and cold beer. In the classic Roman Polanski film Chinatown, The Prince actually served as a replacement/replica for another classic Los Angeles institution, The Brown Derby, the hat-shaped eatery which once stood in midtown LA. Featuring a classical antique décor – with red and gold walls, paintings, and red circular booths, the location was the meeting place between Jake (Jack Nicholson) and Evelyn (Faye Dunaway).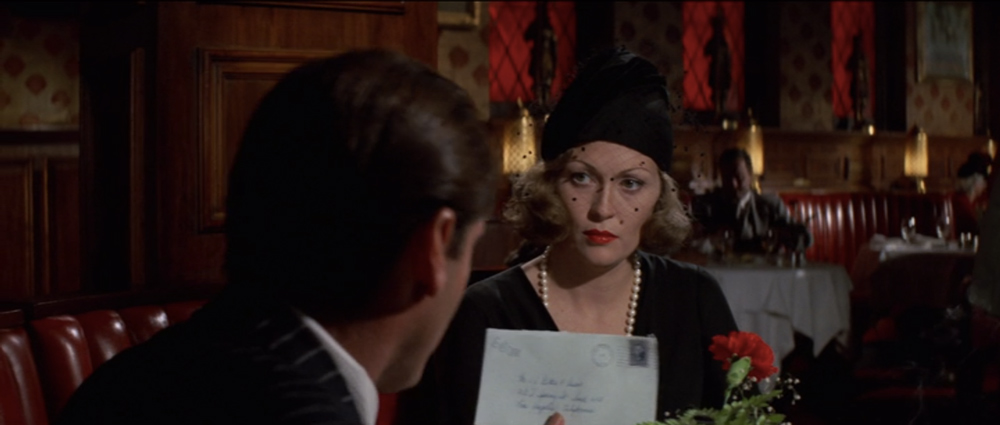 The Cowboy Palace Saloon
According to the L.A. Weekly, "Location manager Richard Davis, Jr. says the filmmakers of La Bamba were looking for a cowboy bar for Ritchie Valens' first performance in the film." Serving to introduce his devoted mother, and wildcard of a brother – and how Ritchie's music was indeed a family business – the scene itself primed Valens to be a star.
The bar itself is proud of their movie lineage, saying, "Our authentic decor and down home feeling are just a few of the reasons why the entertainment industry loves to capture The Cowboy Palace Saloon on film and in print! That's why we've had more movies, commercials, music videos, and articles shot at the club than you could shake a longneck at."
Barney's Beanery
In a city where every bar and restaurant is retooling and remodeling to bring in new customers, Barney's Beanery on Santa Monica Blvd. has been going strong for 90 years and counting. The story of the bar starts with Los Angeles native, John "Barney" Anthony, who, during his time in the Navy during World War I, earned a reputation for serving up a special blend of chili burgers and onion soup to soldiers. When he returned home from the War, he opened up the first Beanery in 1920 and described it later as, "[I] did everything myself. The cooking, serving, marketing. I washed the dishes and scrubbed the floors."
Through the years, the place became synonymous with star power – serving up everyone from Jack Nicholson to Marlon Brando. Barney's also became a major meeting place for the hippie movement and featured key patrons like Jim Morrison and Janis Joplin.
According to their official website, "It's no secret why the Doors frequented Barney's Beanery. Their offices and their label (Elektra Records) were both nearby." When it came time to make a film about The Doors, Barney's Beanery was a location that couldn't be avoided.
The Blue Room
For Guy Pierce in Memento, Ferdy's Bar proved to be a place where Carrie-Ann Moss put into question whether his character couldn't actually form new memories. Shot at The Blue Room in Burbank, the scene itself is a reminder that if you're only nice to one person in your life, it should be your bartender.
The Cockatoo Inn
The Cockatoo opened in 1946 on Hawthorne Boulevard and Imperial Highway as a chicken-and-rib drive-in restaurant. In 1958, a fire destroyed the restaurant, and the owners rebuilt it even bigger and better – boasting a 213-room hotel that resembled an old, half-timbered English house. Prior to being demolished and the land being acquired by the Los Angeles School District, it became the meeting place between Pam Grier and Samuel L. Jackson in Quentin Tarantino's Jackie Brown.